Bolsolver Castle: All You Need To Know In 5 Minutes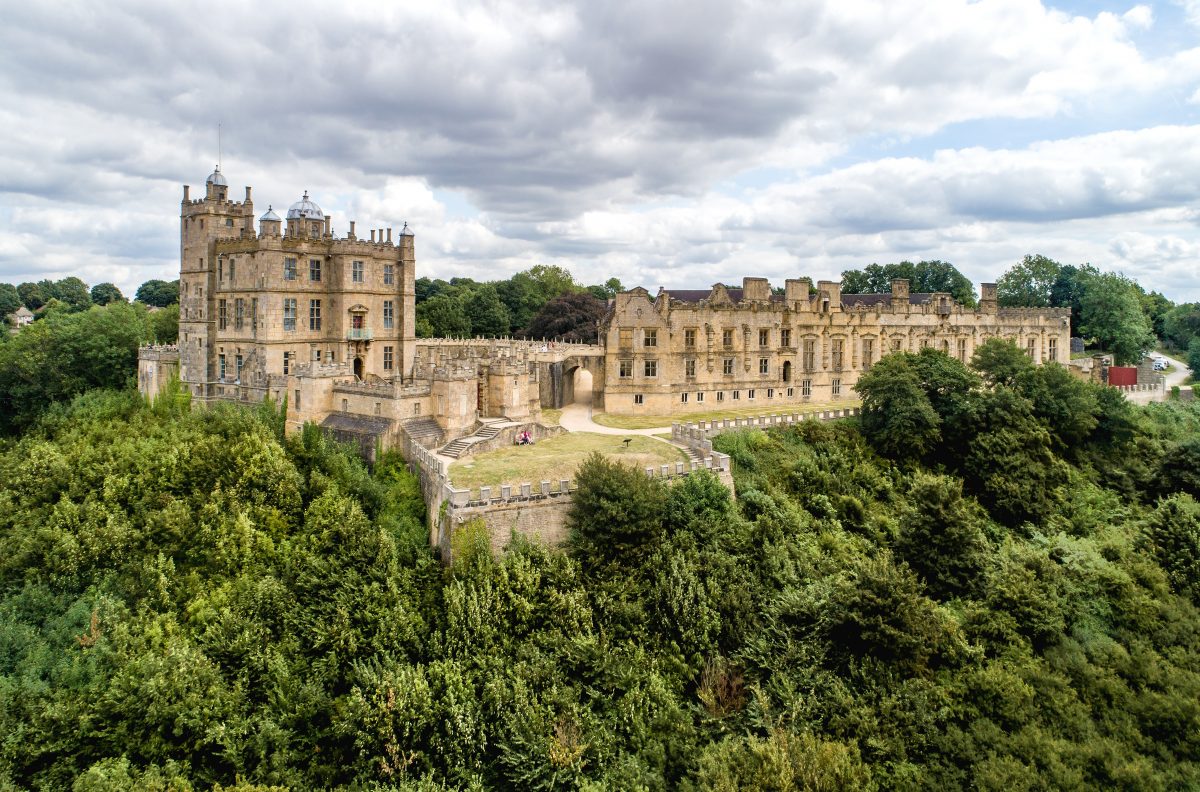 Perched on top of a hill overlooking Derbyshire is the stunning Bolsover Castle. Known for its revelry and extravagant parties thrown by William Cavendish back in the 17th century, Bolsover Castle entertains a different crowd today. Guests from around the world visit the castle to admire its beautiful exterior and interior as well as learn more about its history as well as its owner.
Bolsover Castle Main Attractions
Little Castle
This main retreat and residence of Bolsover Castle was first commissioned by William Cavendish's father, Sir Charles Cavendish. After his death, William Cavendish set about fitting the castle with murals, panels and exquisite fireplaces.
The design of the Little Castle was intended to evoke a Norman great tower, rising tall from the cliff. On the higher floors, great windows give way to panoramic views of the landscape. The luxurious rooms have been preserved and restored beautifully, allowing visitors to admire richly coloured wall art, carved marble fireplaces and breathtaking painted ceilings.
Terrace Range
Once a line of stately banquet rooms that greeted guests as they entered Bolsover Castle, now stands a vast roofless shell overlooking Scarsdale. In 1634, William Cavendish hosted Charles I and Queen Henrietta Maria here and the masque Love's Welcome, written by Ben Jonson, was specially written and performed in the Fountain Garden.
Although the terrace range had fallen to ruin, visitors can use their multimedia guide to take them on a trip and bring to life the grand dining room, long gallery, and basement kitchen that once stood there.
Fountain Garden
In the Fountain Garden, the Venus Fountain stands front and centre with the statue of Venus, goddess of love and pleasure, emerging from her bath. Today, about 5,000 plants and flowers have been planted to capture the essence of the garden in the past. Fan-trained fruit trees and colourful planting around the garden walls are now lovingly tended to by volunteer gardeners.
Wander around the garden and you'll find a secluded chamber set into the garden wall. Used to host intimate banquets, it has recently been opened to the public after restoration works have been completed. With re-glazed original windows and new hand-carved doors, it's a beautiful secret space that adds to the romance of the garden.
Wall Walk
Also newly restored at Bolsover Castle is its wall walk. The circular walls surrounding the garden allows for panoramic views over Bolsover Castle grounds and the Vale of Scarsdale. With stunning countryside views and the fountain garden down below, you'll be taking many shots with your perfect vantage point.
Riding House
Besides hosting lavish parties, William Cavendish had a passion for training horses in stately dressage. He would import horses from as far as Turkey and North Africa and kept them in stables at the Riding House.
On the weekends from April to September, watch Cavalier Horsemanship displays set to evocative Baroque music as they bring you back in time.
How To Get To Bolsover Castle
By car
Bolsover Castle is located in Bolsover, 6 miles E of Chesterfield on A632, off MI at junction 29A. Look out for signposts guiding you to the grounds.
By bus
G&J Holmes service 49, TM Travel B2 & B3, Stagecoach services 53, 53A, 82 & 83 all pass close to the castle entrance.
Parking
The car park is located 50m from the entrance and parking is free. Charge payable is refunded on admission.
Bolsover Castle Opening Hours
Do check their website before planning a visit for up-to-date opening hours.
Admission Rates & Guided Tours At Bolsover Castle
Without Gift Aid

With Gift Aid

English Heritage member

Free

Free

Adult

£11.80

£13.00

Child (5-17 years)

£7.10

£7.90

Concession

(students with official student card / adults above 65 years)

£10.60

£11.70

Family (2 adults, up to 3 children)

£30.70

£33.90

Overseas Visitor Pass (9 or 16 days unlimited)

Buy here

–
Gift Aid admission prices include a voluntary 10% donation to English Heritage. They are able to reclaim tax on the whole amount you have paid and the extra money allows them to carry out conservation works and ensure that many of England's important historic sites can continue to educate and be enjoyed by future generations.
The admission price includes an audio tour with hearing loop (subject to availability at busy times and may not be available on event days). The tour will bring you about the whole grounds, from the entrance through to the Little Castle.
Dining Options At/Near Bolsover Castle
On the grounds of Bolsover Castle, the Bolsover Cafe serves up a range of food focusing on seasonal local produce for hungry visitors. There's a variety of hot meals, sandwiches, soups and salads, as well as plenty of sweets like cakes and other treats.
Another great option is The Pump, a tea room near Bolsover Castle. The restaurant has a homely and welcoming vibe, making it perfect for families. On top of their usual menu, they have an afternoon menu as well as a special dinner menu for Fridays and Saturdays. Enjoy classics like a full English Breakfast as well as a Sunday Roast.
Accommodations Near Bolsover Castle
Twin Oaks Hotel is a family-run establishment that started out as a row of colliery cottages but has since been transformed to fit modern travellers. It has all the charm you would expect from a country inn complemented by relaxing suites and amenities.
Many Bed & Breakfasts, as well as Airbnbs, can be found in the area as well.
Other Popular Tourist Destinations Near Bolsover Castle
Learn more about the history of Chesterfield with a visit to the Roundhouse Railway Centre. It houses one of the largest collections of locomotives in the country and you can also learn more about what it was like to work there in the past.
If you're a shopaholic, check out East Midlands Designer Outlet which houses more than 65 stores, cafes and restaurants. Find your favourite brands with discounts of up to 60%, all year-round!
Despite Bolsover being a quiet historical town, it's the perfect retreat to the countryside. With attractions like Bolsover Castle, choose to explore and learn about the region's history or take a scenic bike ride through the fields. After this trip, you'll find yourself more relaxed than ever!