Top 11 Must-Visit National Parks in Arizona, U.S.A.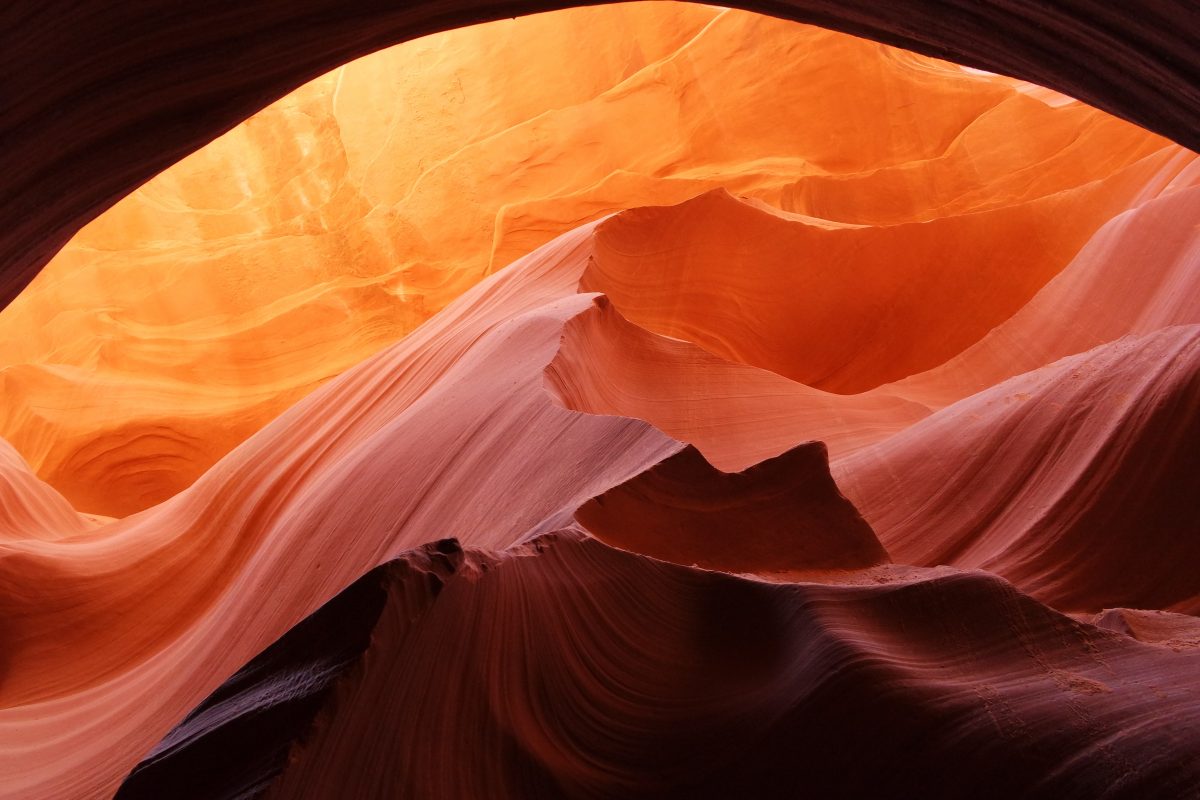 Trips across some parts of the United States offer unending freeways, identikit suburbs, and behemoth shopping malls. Arizona is not that part of the U.S.A. Across the state of Arizona, you'll encounter genuinely jaw-dropping areas of natural beauty that seem almost surreal. While Arizona is no shortage of these stunning landscapes, all four of the U.S.'s deserts creep into Arizona; and much of that desert is protected either in Arizona state parks or Arizona national parks.
Arizona's desert holds secrets that you have to experience to understand. Here are the top national parks in Arizona that will show you the way.
The most prominent representative to Arizona's desert is probably the saguaro cactus. Adding a magical touch to Arizona's astonishing landscape, these distinctive Saguaro cactus entrench to be the national symbol for both Arizona and the American West. Though they're only found in a few places in the southwest, you'll see these giant plants en masse in Saguaro National Park.
As one of the most accessible national parks in Arizona and the United States, an excursion from Tucson is as easy as a pie. All you need is a ride with some good companies. However, do note that the National Park Service split the protected land into two: the East and West district.
Despite Saguaro lying a short drive from the city, it is remote. There are 150 miles of hiking trails split between the two parks included short-guided walks and guided hikes through the park. You can book these from the visitor center at each park. However, if you prefer to drive, stop at the visitor center to pick up a driving loop map.
Keep in mind that there are no concession stands, soda machines, or any other type of available food or drink at either side of the park. You need to bring in (and pack out) your own food and beverages. If you need more water, you can find water fountains at the visitor centers. Arguably a nice spot for a digital detox, the poor cell reception and the absent of wifi in either park make communication inconvenient. So, please choose the visitor center as a meeting point; in case of an emergency.
2.
Grand Canyon National Park
The Grand Canyon is neither the longest nor the deepest canyon in the world. Capertee Valley in Australia and Kali Gandaki Gorge in Nepal have Arizona beat. But it is one of the easiest to get to, and its lack of world records don't make it any less spectacular.
The Grand Canyon is a whopping 277 miles long and can be as much as 18 miles wide. Because it's over a mile deep in some places, it exposes two billion years of rock development. A trip to Grand Canyon National Park requires you to make your way to north-west Arizona. When you arrive, you have two options: the South Rim, which is family and car-friendly and boasts an incredible museum. It also has the benefit of being open year-round.
However, if you're here to hike and explore this natural wonder in relative peace, then the North Rim is your destination. It's higher in elevation, so expect snows covered pathways especially during the winter. Although you must leave your car behind from mid-October to mid-May, you can ski and snowshoes in the park. Otherwise, come here between March to May while the weather is cooling with constant sunshine. Otherwise, join a tour that brings you from Las Vegas to Grand Canyon. The journey takes about 4 hours and the majestic view itself already worth it.
Want to see both? It's a 215-mile and five-hour drive from the South to the North Rim because there's no bridge across the canyon. Those feeling intrepid should make time to hike into the canyon. Do note that it is a two-day adventure, and you should not attempt to walk to the bottom and back in one day. Also, before you go, stop at the park office to pick up your backcountry permits. Hikes are best in the autumn and winter when temperatures are more relaxed, but don't be surprised if you encounter some snow.
3.
Petrified Forest National Park Arizona
Located only 40 miles from the New Mexican border, Petrified Forest National Park is one of the prides of Arizona's national parks. Though it lacks the zowie sights as compared to Grand Canyon, the rugged escarpment with colorful petrified woods shows off a whole new side to Arizona's landscape.
Once a lush, green forest – back in the Late Triassic period. Fallen trees in the region were covered by volcanic ash, which petrified them over millions of years. This national park in Arizona is famed particularly for its mass deposited petrific woods. Contrary to its past, now this national park is encompassed by semi-desert shrub and stretches of badlands. Petrified National Park is seriously a wonder of both natures and its vital museum. Visit this national park, you'll always go home with a heart contented with knowledge and tranquility.
4.
Wupatki and Sunset Crater Volcano National Monument
Wupatki National Monument and Sunset Crater Volcano National Monument are two destinations to see in quick succession – or on their own over several days. Unlike any other national parks in Arizona, Wupatki National Monument is an ancient indigenous desert settlement rich in archaeological evidence. Dating back to ancient history, food and water were scarce, people moved here and built dwellings, traded, and farmed. And now you can still visit the pueblos at the national monument.
One of the best ways to see them is to take the ranger-guided backpacking experience to Crack-in-Rock, which takes in both the architecture and the rock art of the pueblo area. The tour runs only a few weekends a year, includes an out-and-back hike with an overnight stay at Crack-in-Rock Pueblo, which is usually off-limits to visitors. The park is open sunrise to sunset year-round, and the visitor center runs from 9 AM to 5 PM.
While Sunset Crater is a cinder cone volcano that lies north of Flagstaff. The crater within the volcano is now a national monument. Before Sunset Crater's last eruption, ancestral people lived at its base and farmed its rich soils. Today, all of that lies buried underneath hundreds of feet of lava and the remaining cinders.
If you're contemplating whether to visit both national parks, we suggest both! First, they're only 20 minutes apart on Highway 89 north of Flagstaff. Plus, the National Park Service also encourage it by combining the fee for Wupatki and Sunset Crater. The best part, you don't have to burn a hole in your wallet for the ride. It cost approximately $25 per private vehicle. Avoid bringing your pets to the monuments if possible. They are not allowed on the trails or in the buildings at Wupatki.
5.
Walnut Canyon National Monument
If you're in the Flagstaff area visiting Wuptaki and Sunset Crater, don't forget to stop by Walnut Canyon National Monument. Walnut Canyon is a unique look at the way ancient people lived in this harsh landscape. The evidence of people carving their homes into the cliffs of the 400-foot gorges demonstrates a feat of engineering as well as opening up a whole new window into the geology of the area and the American West.
Walnut Canyon warrants an entire day – if not longer – because of its spectacular hiking trails. Some of the other national parks in Arizona are too busy or extreme for more than a short walk. Admission is $10 per person, and the park is open from 9 AM to 5 PM year-round. The park is dog-friendly, but dogs aren't allowed on the steep Island Trail or in the visitor center. If you want to complete both trails, consider leaving your pet at home as the summer heat is intense despite the elevation.
6.
Vermilion Cliffs National Monument
Located a few hours north of the Grand Canyon near the Arizona-Utah border is the famous Vermillion Cliffs. Even if you don't recognize the name, you'll know its distinctive sherbet-colored swirl features.
Overshadowed by Lake Powell in Utah and the Grand Canyon in Arizona, the monument was once rarely visited but for only a few who knew of its existence. Today, photos and paintings of the features abound, but its popularity means that you can't merely walk through the door. To see The Wave, Paria Canyon, or Buckskin Gulch, you'll need to apply for a Bureau of Land Management permit via a lottery system. There are only 20 permits available per day for The Wave (Coyote Buttes North). You can also visit Paria Canyon and Buckskin Gulch (Coyote Buttes South) over several days by applying for a chance at a permit.
Your best chance at seeing the sites on the same day is to apply for a day-use permit for Coyote Buttes South at designated trailheads. The closest cities are Kanab, Utah and Page, Arizona. If you drive, take a 4WD vehicle and carry both a spare tire and other provisions including gasoline.
7.
Montezuma Castle National Monument
Montezuma Castle is another staggering feat of desert cliff architecture. This high-rise building is one of the best-preserved dwellings on the continent and rivals those at Mesa Verde in Colorado.
The Sinagua people built the dwelling nearly 800 years ago, and it features 20 rooms. Tours of the monument include the area around the pueblo, but there's no chance to go into it. Tours inside the Castle stopped in 1951, and even today, staff only enter during preservation activities or when they deem it necessary for monitoring.
However, Montezuma Well is part of the same monument and offers more universal access. Located 11 miles north of the Castle along Wet Beaver Creek, this desert oasis was both a natural and human-made source of irrigation for the nearby area. There are also pueblo ruins (not as well preserved as the castle) and other newer buildings erected by the Back Family, who ranched at Montezuma Well.
Though the Well itself is a source of fierce debate. Scientists tested the well's water to identify its source only to come up empty-handed. It matches nothing else in the area. In 1948, the Park Service used scuba equipment to explore the depths of the reservoir, but the Well remains a mystery. You can get here from Phoenix or Flagstaff (a 90- and 45-minute drive respectively). The park is open from 8 AM to 5 PM daily (except for Christmas Day and New Years Day). Entrance fee is $10 per adult. Children 15 and under go free. Entrance to the Well is included in the price for Montezuma's Castle.
8.
Coconino National Forest
Though Coconino National Forest is technically not one of the national parks in Arizona. It falls under the purview of the U.S.D.A. Forest Service and definitely worth to be mentioned here.
Though all the other sites on the list feature the wonders of the desert. But Arizona is also home to one of the most diverse natural forests in the country. Across the 1.8 million acres, the Forest Service invites you to take part in hiking, hunting, riding, boating, and fishing. Coconino National Forest is south of Flagstaff on Route 89A. And you'll find more than trees here.
Other sites in the forest on the scenic routes include:
Oak Creek Canyon
Lava River Cave
Palatki Heritage Site
V Bar V Heritage Site
Fossil Creek
Elden Pueblo Archaeological Site
Do take note that all visitors require a pass to get in. If you're hesitating which ticket passes to get, most people would opt for America the Beautiful – The National Parks and Federal Recreational Lands Annual Pass. However, you also need permits to visit Fossil Creek, Lake Mary, and the Casner Mountain motorized trail.
9.
Organ Pipe Cactus National Monument
The Organ Pipe Cactus national monument is both a federal monument and a UNESCO biosphere. Located in the extreme south of the state on the Mexican border, it receives such intense protect because it is the only place in the U.S. where you can find wild organ pipe cactus.
The national monument is one of the best national parks in Arizona for camping. It features two campsites with tent-only sites and RV accommodation. For a quiet experience, visit the Alamo Campground with your tent, but keep in mind that water is unavailable and fires are banned.
Are you arriving in a group? You can book group site reservations for groups of 18 to 45 people with running water and an outlet that suits personal appliances. You can also head out into the backcountry in one of the monument's nine available zones for backcountry camping. Camping costs vary according to your choice of site and your accommodation. You will need to pay the $25 vehicle cost for entering the park on top of your camping fee.
10.
Monument Valley Navajo Tribal Park
The Navajo people are one of the largest indigenous nations in Arizona and the southwest, and the Monument Valley Navajo tribal park is an incredible window into their world. Located in the north-eastern corner of Arizona along the Southwest's famous monument, the land is an otherworldly landscape dotted with free-standing sandstone monoliths that stand tall above the barren, sagebrush landscape.
Although it's not a National Park Service property, you must pay an access fee to the Navajo tribe. Once in, you drive down a 17-mile loop, but don't be afraid to get out of the car and follow the Wildcat trail (3.2 miles). If you fall in love, ask the visitor center about the Mystery Valley tour.
The loop is well-maintained and passable for any cars, but be sure that you are well-covered if you bring a rental car. Additionally, it is not passable after the region's late summer storms. However, the visitor center will let you know if your vehicle can't make the journey.
While you're here, follow the same Leave No Trace principle's on tribal land as you would on any public land. And be reverential. After all, this land is sacred to the Navajo; it is where they go to pray. You can learn more about visiting native land respectfully here.
11.
Meteor Crater Natural Landmark
Have you ever dreamed of having a close encounter with space?
Meteor Crater Natural Landmark is the site of a meteor collision over 50,000 years ago. When it landed, it hit the earth with a force greater than 20 million tons of dynamite. The impact was incredibly strong to the extent that a crater was formed almost one mile across with a circumference of 2.4 miles. Although the landmark isn't part of the National Parks Service, so you can't get in with your existing pass.
However, your $18 adult admission fee does get you access to the crater as well as the outdoor observation trails, discovery center, tours, movie theater, and the Astronaut Memorial Park. The best part, this park is only a 45-minute drive from Flagstaff, but if you love stargazing, combine your crater tour with the night at the nearby RV park for a star show that's out of this world.
Have you visited any of these national parks in Arizona? Drop us a comment and share with us your amazing experience! We are happy to hear from you.