Hay On Wye: A Complete Guide to Wales' Book Town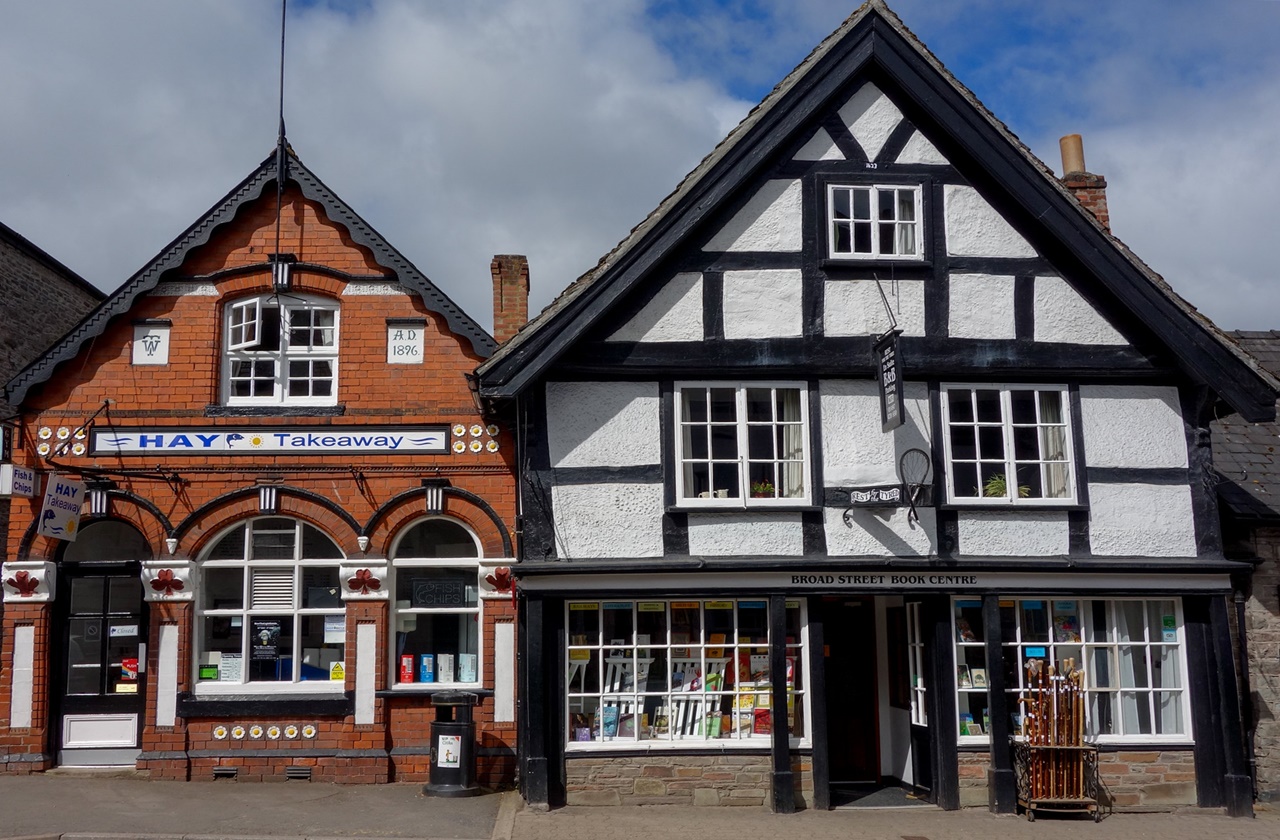 With a number of charming bookstores and specialty shops, Hay on Wye is a book lover's paradise. This small town in Wales is the perfect destination if you want to go somewhere far from the bustling city streets and just soak up the countryside atmosphere. Boasting more than 30 bookstores offering international bestsellers and hard-to-locate books, Hay on Wye attracts thousands of tourists (not just book lovers!). The annual Hay Festival is also one of the must-visit festivals in the United Kingdom.
But other than its literary significance, the town also has a number of great cafes and pubs, castles, and a hill with the most picturesque views. So if you want to visit other places aside from castles in Wales, Hay on Wye should be on your bucket list!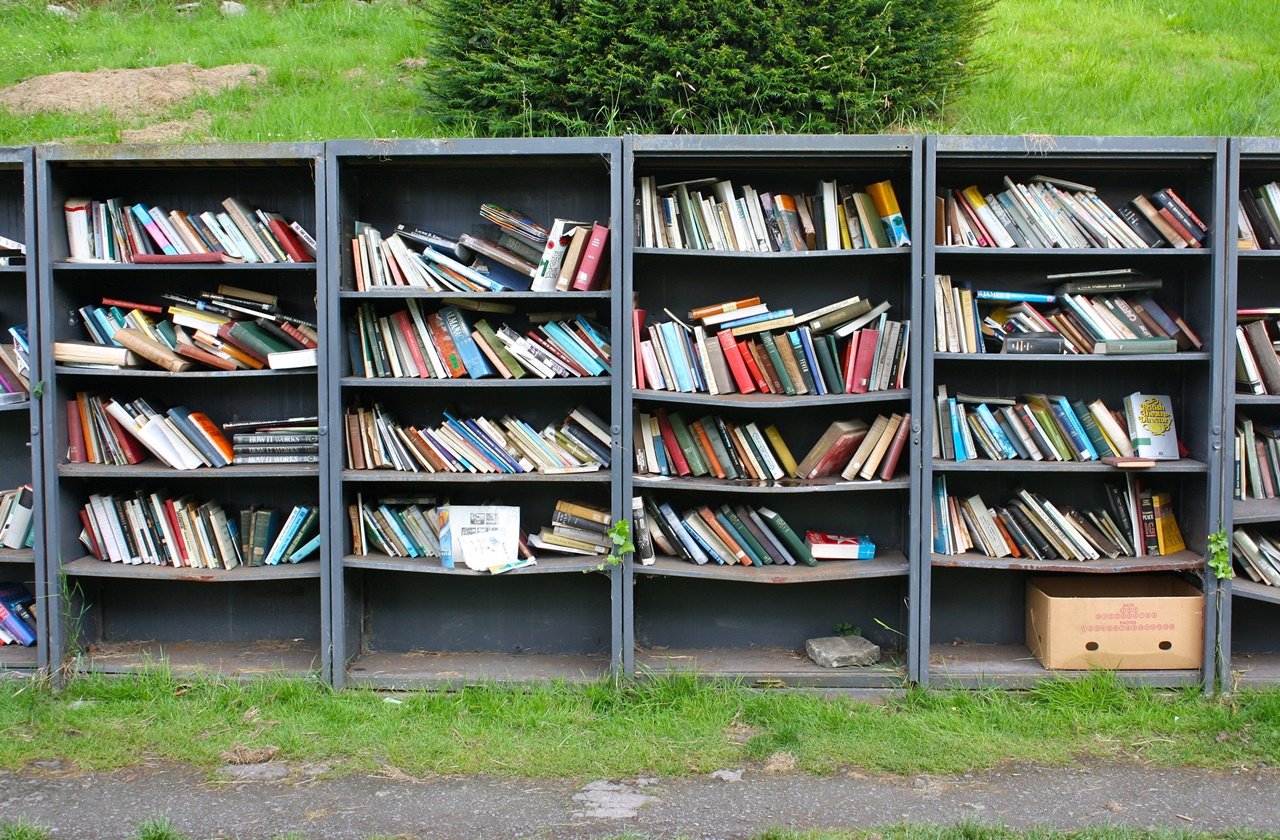 Photo by Kyle Taylor on Flickr
Located near the Welsh-English border, you can find Hay on Wye in the historic county of Brecknockshire in Wales. The quaint town lies near the banks of the River Wye, surrounded by the hills and forests of Brecon Beacons National Park.
The nearest English city is Hereford, 214 kilometers away from London.
How to Get There
There are different options on how to get to the Welsh town: by car, train, and bus. If you're coming from London, travel time by car takes more or less four hours. This is also the cheapest way since you only need to spend money on gas and toll fees. Unless you're renting a car via a car rental company, additional fees may apply since you're crossing between two countries.
There's no train station in Hay on Wye, so getting there via public transport involves catching a train to Hereford which is 22 miles away. From Hereford, bus services run five times a day from Monday to Saturday. There are no bus services on Sunday.
On the other hand, if you're coming from Cardiff, travel time takes about an hour and 30 minutes to four hours, depending on your mode of transportation. By car, travel time is the shortest and fees are relatively cheaper. Meanwhile, it takes more or less three hours if you're heading by bus and train. Lastly, traveling by bus alone is the longest since it takes you three hours and 30 minutes.
Best Time to Go
You can visit Hay on Wye at any time of the year since its main highlights are its bookstores and shops. However, the town is at its peak during the Hay Festival from the end of May to June. The weather during these months is comfortable and warm, although it brings in more tourists. June to August are also the best months for biking, hiking, or going on nature walks along the valley. Since these two seasons bring in the best of the town's tourism, accommodation may be more expensive, so it's best to book ahead.
Contrary to belief, traveling in winter isn't a bad idea since the town is quieter and much more relaxed. While this doesn't sound very enticing to warm weather travelers, those who prefer cozying up at a bookstore might find this pleasant. Additionally, you can also go on winter walks and cycling if the weather conditions are good.
Hay on Wye and Literature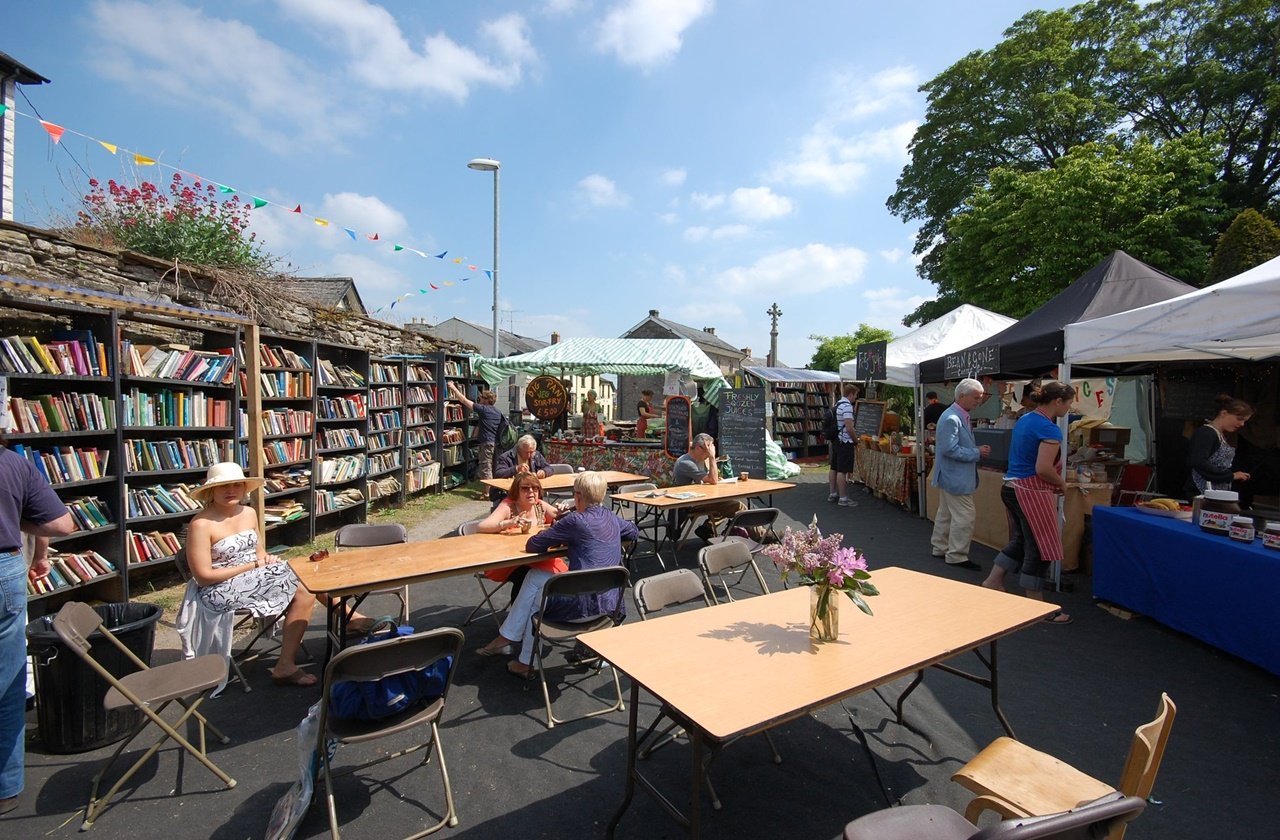 Photo by Ismas on Flickr
Famously known as the "Town of Books", Hay on Wye prides itself on its number of bookstores within its small area. Its rise to fame is credited to Richard Booth, the self-proclaimed "King of Hay".
Wanting to boost the rural economy of his hometown, he inherited a small estate from his uncle where he opened a secondhand bookstore in an old firehouse. The books sold came from America where most libraries were closing fast. Soon after, other townsfolk followed suit and began opening their own bookstores. In addition, most bookstores cater to a specific niche, so you easily find children's books, mystery books, and rare titles.
Eventually, the town gained its moniker as the Town of Books and the National Book Town of Wales. Although the number of bookstores decreased as the years went by, they were replaced by antique shops which people still frequent.
Hay Festival
During the last days of May, the city comes alive with its Hay Festival of Literature & Arts. Bibliophiles, writers, and tourists alike visit the town for seminars and others. The festival runs for 10 days and is a famous event in the United Kingdom. Over the years, the festival adopted other events and now includes musical performances and film screenings. Around town, you'll find plenty of food stalls serving local specialties. For children, a festival named "Hay Fever" is held during the 10-day celebration.
Because of its significance in the literary industry, similar festivals have been held in Nairobi, the Maldives, Belfast, and Segovia. Former US President Bill Clinton also called the Hay Festival the "Woodstock of the Mind".
For those who personally can't go to the festival, television and radio programs would often record and air the sessions and seminars. If you're planning on visiting the town during the festival, make sure to book your accommodation in advance to avoid overpaying.
Best Things to Do in Hay on Wye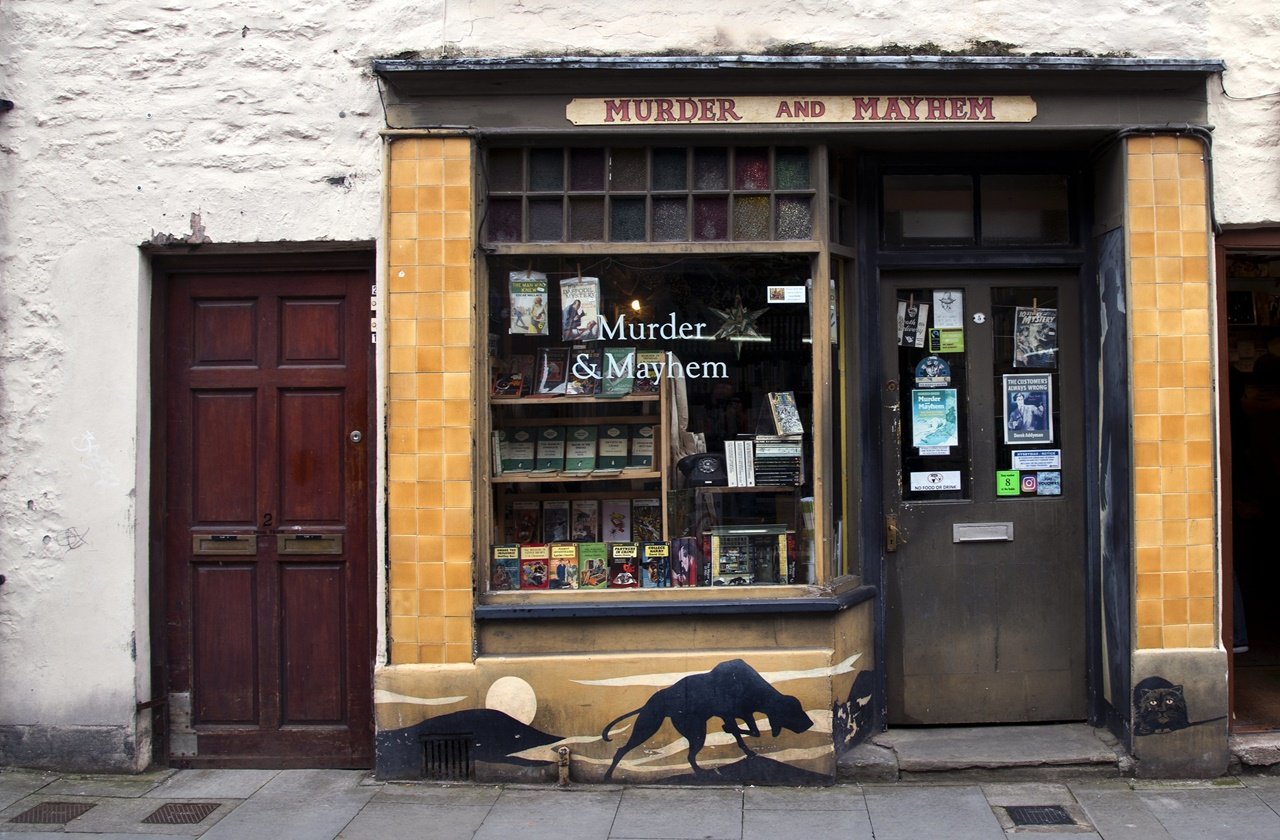 Photo by Simon Harrod on Flickr
1. Go Bookstore-Hopping
When in the Town of Books, go bookstore-hopping! There are numerous bookstores specializing in different genres. Visit Richard Booth's Bookshop — one of the first bookstores in town — find a spot to cozy in, and enjoy the selection of second-hand books. Featuring three floors, this is also the largest second-hand bookstore in Europe. For fans of detective and mystery novels, Murder and Mayhem has the best choices for detective stories — there's even a Hound of the Baskervilles illustration on the front of the shop! Near the ruins of Hay Castle, there's an "honesty bookstore", a row of open-air shelves with boxes where you're expected to pay for your chosen book.
With numerous bookstores in its corners, it's impossible for you to leave the town without a book or two in hand!
2. Shop for Antiques
If books aren't your cup of tea, Hay on Wye also has several antique shops selling quirky items. Due to the slow rise of bookstores closing, other owners decided to open antique shops instead. Whether you're looking for a vintage map, a cute jacket, or a unique pair of earrings, there's a chance you'll find them here.
Looking for vintage prints of maps for your room? Mostly Maps has an interesting and affordable collection of maps and prints. At Bartrums & Co Ltd, shop for stationery, calligraphy pens, and even jigsaw puzzles. Other notable finds at the shops include vinyl records, accessories, and handmade crafts. The Thursday market is also a great place to find locally-made pottery, clothes, and souvenir-worthy trinkets.
3. Visit Hay Castle
Once a medieval fortification, Hay Castle is now one of the most popular attractions in Hay on Wye. The castle is known for its turbulent history, having survived burning incidents during the First and Second Barons' Wars and destruction during the Wars of the Roses. The castle was also witness to several battles of groups trying to gain control of the place and is now a reminder of the town's history. Formerly owned by Richard Booth, the Hay Castle Trust now owns the historic building and is planning on renovating the property. Near the entrance of the castle, there's an "honesty bookstore" where you can take a book and pay at any of the designated payment boxes.
4. Explore Wye Valley
Take a break from the countless shelves and head to Wye Valley to enjoy the breathtaking landscape. Spanning over 136 miles of nature trails, you can go on a hike or a leisurely nature walk. The trails vary from quiet strolls to challenging climbs along rugged mountain slopes. You can even bring or rent a mountain bike and wind past thick forests and picturesque meadows. Follow the Rail Trail Circular Walk, a short 3-kilometer trail that takes you through the river banks and an abandoned railway tunnel. Wye Valley trails also go around Norman ruins, limestone cliffs, and grassy fields suitable for a picnic. For travelers who want to stretch their legs and take a breath of fresh air, Wye Valley is a perfect destination.
5. Canoe at Wye River
While not as famous as the River Thames, the Wye River is one of the most beautiful rivers in the UK. It is also the fifth-longest river, stretching 155 miles across the border between England and Wales. The best way to see the beauty of the river is by canoe or kayak, best suited if you like water-based activities. Navigate across lush trees that surround the river and marvel at the mountainside views as you head downstream. You may encounter short rapids along the way, but it only gives you the slightest adrenaline rush. Depending on your chosen tour package, your canoe tour at Wye River can take up half a day or even 3 weeks, with side trips to historic sites.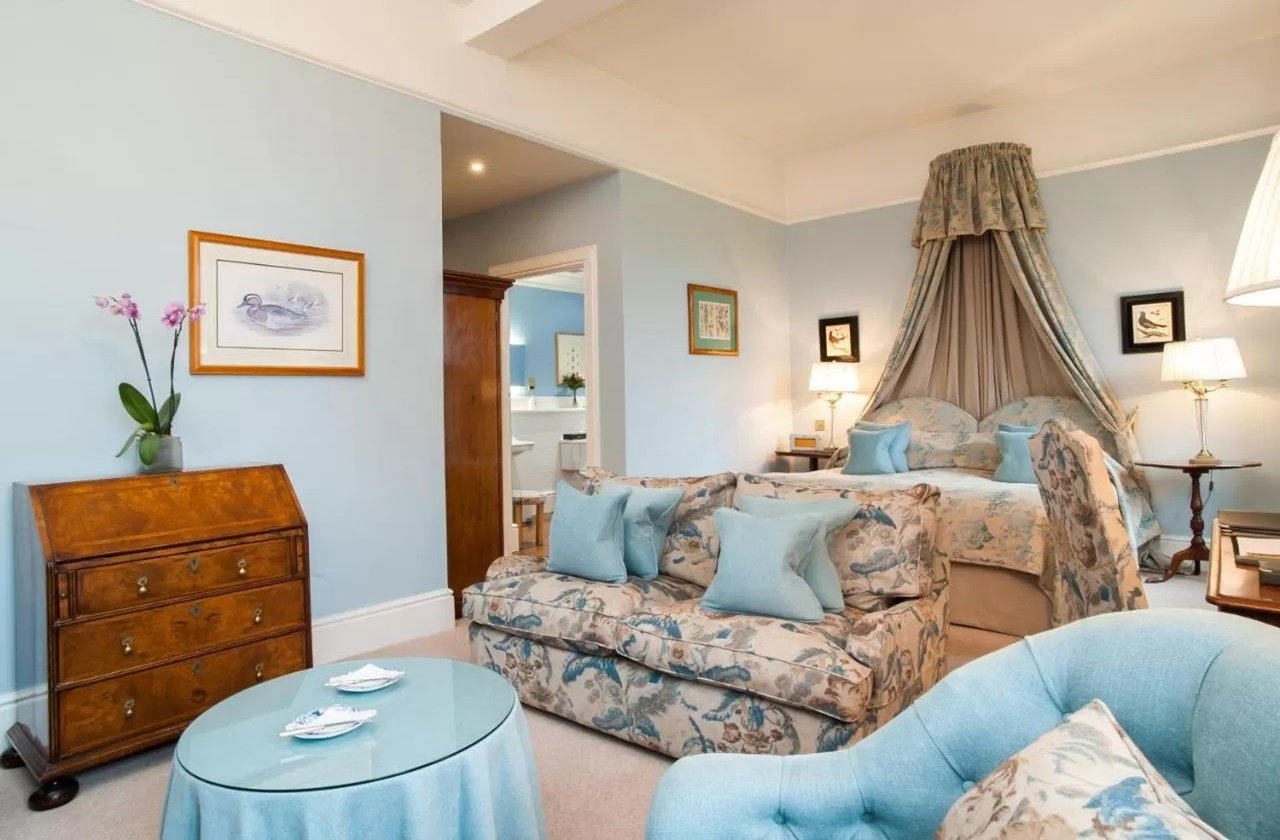 Photo from Llangoed Hall Booking.com Page
1. Westbrook Court B&B
Address: Westbrook Court Herefordshire, Hay-on-Wye HR3 5SY, United Kingdom
Price per night for 2 adults: 85 USD
Although the accommodation is slightly far from the town proper, Westbrook Court B&B is one of the best places to stay at Hay on Wye. The B&B offers beautiful views of the countryside and features wide and spacious rooms. Huge windows also allow plenty of natural light, letting you bask under the warm sun. Its nine bedrooms all have unique designs, each with hints of a traditional country house with a modern twist. Enjoy a plate of home-cooked English breakfast made of sausages, bacon, eggs, and homemade bread. You can even head outside and have your first meal of the day overlooking the grassy meadows.
2. The Swan At Hay Hotel
Address: Church St, Hay-on-Wye, Hereford HR3 5DQ, United Kingdom
Price per night for 2 adults: 115 USD
The Swan At Hay Hotel conveniently sits in the middle of town next to some art galleries, bookstores, and antique shops. This 19-room hotel offers WiFi, room service, and an on-site restaurant serving English comfort food. Find cozy and comfortable rooms colored in soft hues of blue, beige, pink, and yellow, complete with dainty paintings and lamps. If you're traveling with a pet, dogs are allowed for an additional cost of 15 GBP. A room with ramp access is also available for guests with reduced mobility and larger rooms can be set up for families as long as the booking request is sent in advance.
3. Radnor House
Address: Church St, Hay-on-Wye, Hereford HR3 5DQ, United Kingdom
Price per night for 2 adults: 146 USD
For a quintessentially charming countryside accommodation, stay at Radnor House. The Grade II-listed Georgian townhouse lies in the town center, perfect for bookstore-hopping, cafe-hopping, and even for shopping. Radnor House is also within a short four-minute walk from Hay Castle and an hour away from Clifford Castle. Its rooms are all unique with wooden floors, crisp linen, and Art Deco or English Country/French interiors. Having only four rooms, expect nothing but the undivided attention from your hosts. In summer, you can also request a picnic lunch complete with blankets and cushions!
4. Llangoed Hall
Address: Llyswen, Brecon LD3 0YP, United Kingdom
Price per night for 2 adults: 426 USD
Sprawling across 17 acres of lush, English gardens, Llangoed Hall is the best luxury accommodation in Hay on Wye. The building dates back to 560AD and since 1990, the building has been refurbished into a stylish and glamorous hotel. No two rooms are alike in this 23-room hotel, and its bright rooms are complete with fresh flowers, handmade ceramics, and antique yet chic furniture. Most rooms also give you magnificent views of Black Mountain. Expect modern classical cuisine in its restaurant, with local specialties like Wye salmon, Welsh lamb, and laverbread taking center stage.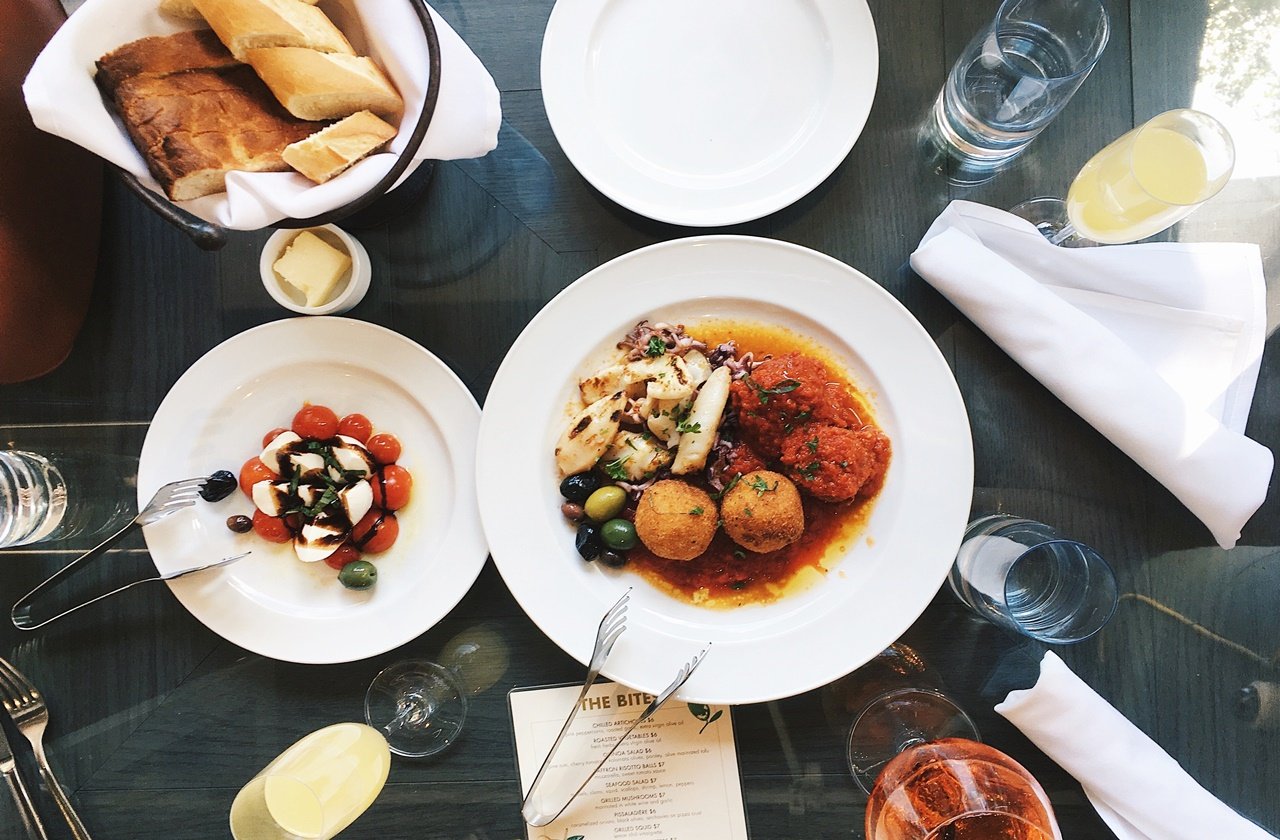 Photo by STIL on Unsplash
1. Richard Booth's Bookshop & Cafe
Address: 44 Lion St, Hay-on-Wye, Hereford HR3 5AA, United Kingdom
If you plan on spending the day getting lost between the pages of a good book, enjoy the convenience of having a nearby cafe within your reach. As you explore the shelves of Richard Booth's famous bookstore, head to the cafe for drinks and snacks. The cafe lies in the back section of the bookshop and offers affordable yet delicious meals. Have brunch and try the Welsh rarebit, a savory cheese-based sauce generally served over slices of toasted bread. In the afternoon, head back to the cafe and enjoy a slice of orange marmalade cake, chocolate brownies, and a warm cup of tea.
2. The Old Black Lion
Address: 26 Lion St, Hay-on-Wye, Hereford HR3 5AD, United Kingdom
A popular inn among travelers, The Old Black Lion is also one of the best restaurants and bars in Hay on Wye. The pub dates back to the 17th century, with some parts dating back to the 1300s. Have lunch at the inn's restaurant and try their Chargrilled Ribeye Steak or Pan-Seared Free-Range Chicken Breast. At night, have dinner and a couple of drinks at the bar. Chug on an ice-cold glass of cider or ale from the local breweries in Wye Valley. For travelers with specific dietary needs and allergies, vegetarian and gluten-free meals are available.
3. Tomatitos Tapas Bar
Address: 38 Lion St, Hay-on-Wye, Hereford HR3 5AA, United Kingdom
Who says you can only have tapas in Spain? Tomatitos Tapas Bar offers a jovial atmosphere along with its delicious menu of Spanish appetizers. Sourced from local farmers and makers, the tapas bar serves only the best and freshest ingredients. Aside from the staple patatas bravas and tortilla, try their boquerones (anchovy fillets marinated in a light vinaigrette) or meatballs with tomato sauce. Don't miss their tomato and pickled garlic salad or their calamari with tangy garlic mayo. Pair your chosen tapas with Spanish, Portuguese, or French wine as you munch the night away.
4. Shepherds Parlour
Address: 9 High Town, Hay-on-Wye, Hereford HR3 5AE, United Kingdom
Satisfy your sweet tooth and drop by Shepherds Parlour for ice cream. Made with locally-sourced sheep's milk, the homemade frozen dessert yields a smooth and creamy texture with half the fat. From classic to seasonal and unique flavors, you'll find them here. If you want to steer clear from the usual chocolate and strawberry-flavored ice cream, try their Cinnamon Chai or Rhubarb Crumble ice cream. Other flavors include Banana Toffee Crunch, Lime and Mint, and Mango with Chili. Their seasonal flavors change regularly, so you know you're getting something that might not appear again in their menu!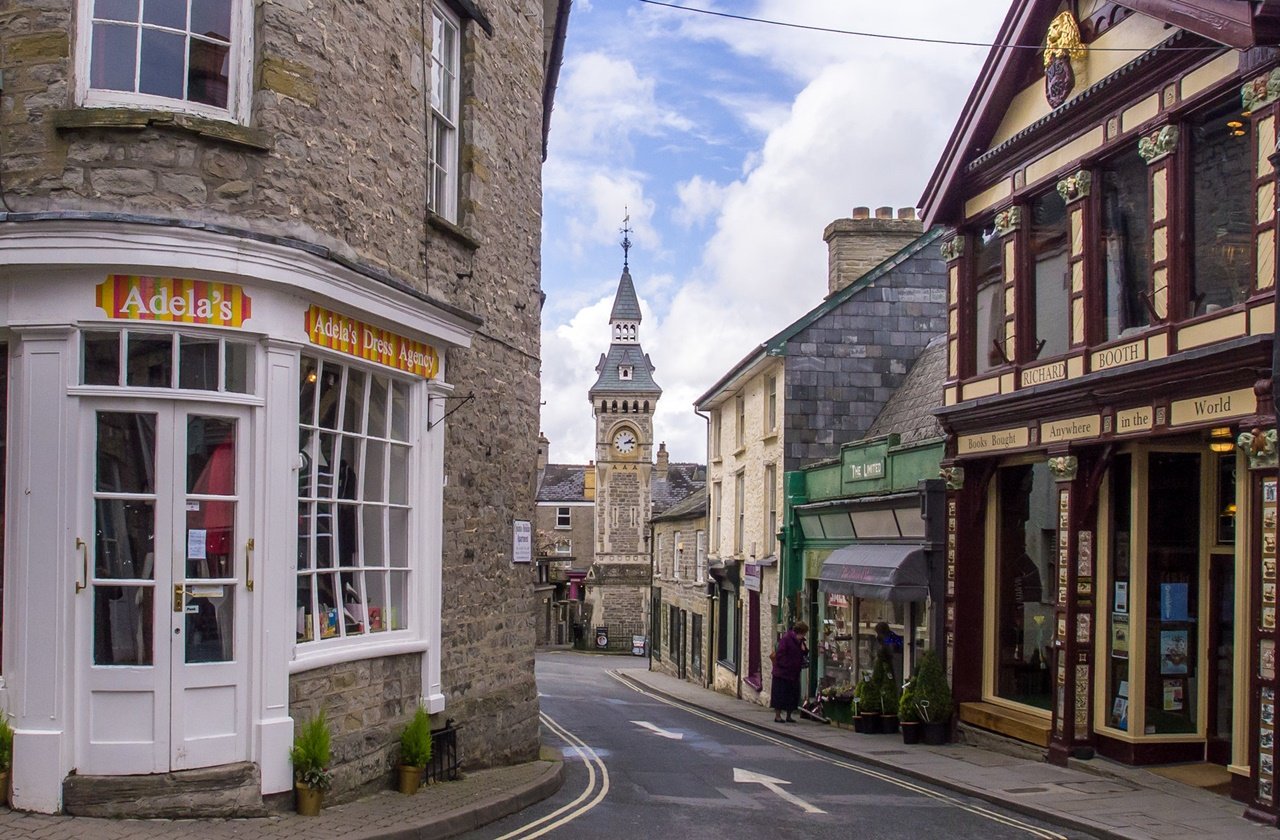 Photo by Ed Webster on Flickr
1. The Old Electric Shop
Address: Y Gelli Chambers, Broad St, Hay-on-Wye, Hay on Wye HR3 5DB, United Kingdom
What used to be a retail shop of light fittings and electric cables is now one of Hay on Wye's most popular shops. The Old Electric Shop sells a variety of items: from woven bags and beeswax candles to sheep's milk soaps. You can also find various second-hand items and other quirky vintage trinkets in the shop. Like most stores in town, The Old Electric Shop also has its own bookstore. Shop for rare fiction, non-fiction, and children's books as a gift, or for yourself, and take a break at their cafe. With so much to choose from, it's impossible to leave this store without buying something!
2. Eighteen Rabbit Fair Trade
Address: 2 Lion St, Hay-on-Wye, Hereford HR3 5AA, United Kingdom
Items sold at Eighteen Rabbit Fair Trade are thoughtfully curated for the conscious shopper. Highlighting products made by artisans from different parts of the world, the shop aims to help these workers to provide a stable income for their families. Eighteen Rabbit Fair Trade also works with different fair trade producers to bring their items to the English market. The stylish boutique sells a range of items, jewelry, clothes, toys, and books. Buy a pair of handmade earrings or a shopping bag made from used coffee sacks in lieu of plastic bags.
3. The Haymakers Gallery
Address: St John's Pl, Hay-on-Wye, Hereford HR3 5BN, United Kingdom
The Haymakers Gallery is a cooperative of professional design makers, established in the 1980s. Since then the gallery became famous for its casual atmosphere while promoting local designers. Located in the Hay on Wye town proper, the gallery features a selection of wrapping paper, gift vouchers, and textile products. Best of all, these locally-made products come at an affordable price. Their current exhibition now showcases handmade pottery by Pat Birks, traditional furniture by Chris Armstrong, and more. At the store, find stained glass products, vintage prints, textiles, ceramics, and more.
4. Hay on Wye Thursday Market
Address: Memorial Square, Hay-on-Wye, Hereford HR3 5AE, United Kingdom
Every Thursday, the Town of Books comes to life with its Thursday market. The Memorial Square is filled with indoor and outdoor stalls with traders selling different kinds of local products. Smell the aroma of freshly baked artisan bread and cakes as you move from one stall to another. Additionally, the Thursday market also offers freshly-caught fish and local meat. On a different stall, find vintage handmade goods, woven baskets, and other quirky finds. As it is a great day to head out and learn more about the local delicacies, many residents consider Thursday as the "best day in Hay".
Explore Wales' Book Town
Teeming with bookstores and boutique shops, Hay on Wye is a pleasant change of scenery from England's busy streets. What was once a drive to save the local economy now became the town's claim to fame. Times have changed and there might have been a decrease in the number of bookstores, but its literary culture is still alive with the help of the Hay Festival.
Shop for second-hand books and discover rare and out-of-print titles for your collection. Don't forget to bring extra cash because there's no guarantee that you'll leave the town without a couple of books in your stash.
However, Hay on Wye isn't just for book lovers! Adventure seekers can also enjoy hiking and going on nature walks at the nearby Wye Valley. You can also rent a canoe or kayak and paddle your way through calm waters at Wye River. In town, shop for antiques or vintage furniture and taste a delicious cup of ice cream made from sheep's milk. Nonetheless, a trip to the famous Town of Books is a great way to appreciate Wales' rural charm.