15 Things To Do In Hiroshima, Japan
There is no place in Japan quite like Hiroshima. This lovely prefecture is located in Japan's Chugoku region. It proudly hosts many beautiful historical and natural sites.
Despite its long history, the city of Hiroshima was destroyed after an atomic bomb was dropped during World War II. Yet since then, the city made an incredible recovery and became a modern industrial city. The Hiroshima Prefecture is a perfect representation of Japan's blend of tradition and history with modern progress. Here is a list of 15 things to do in Hiroshima.
1.
Itsukushima and Itsukushima Shrine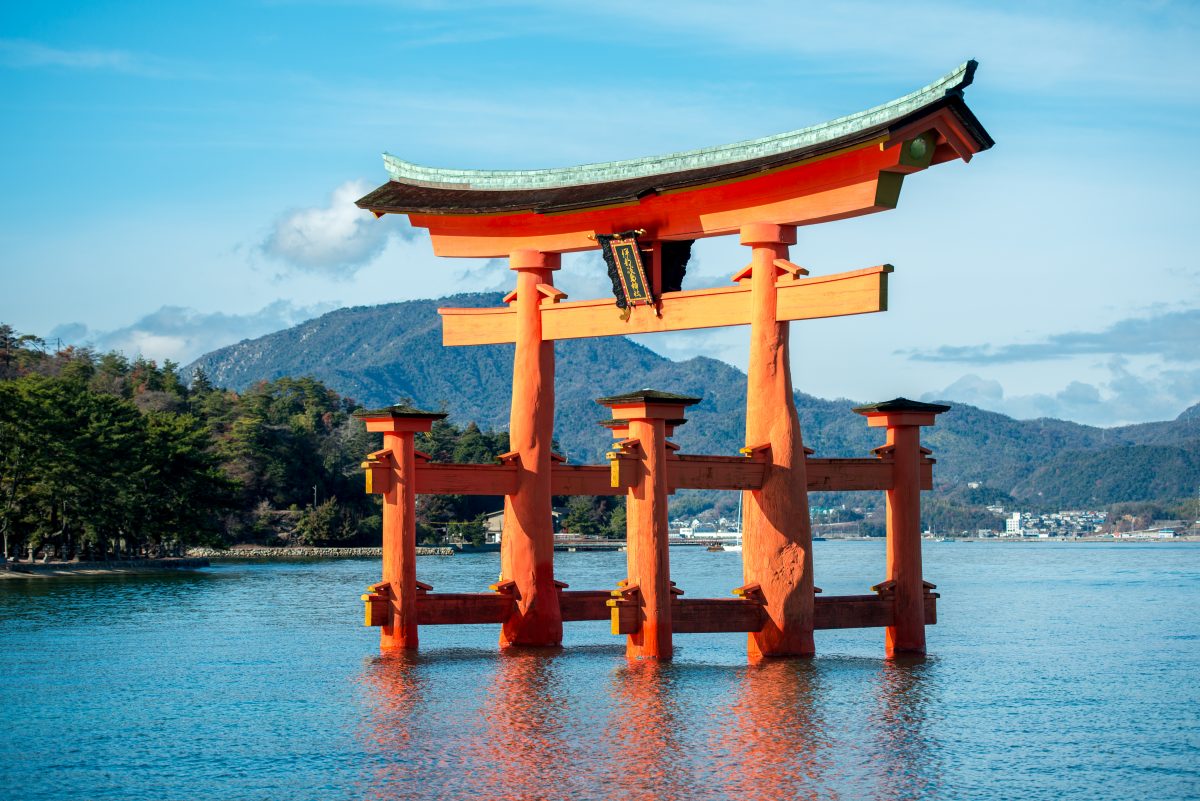 Itsukushima, also known as Miyajima, is an island near downtown Hiroshima. It hosts one of Japan's most picturesque scenes with a floating red Torii (traditional gate) in the sea. Visitors love to visit Itsukushima Shrine, a Shinto shrine and UNESCO world heritage site dating back to the 12th century. Surrounding the shrine are dense green forests and a bustling village town. In addition, you may be lucky enough to become friends with one of the hundreds of deer wandering around the island.
Prospective visitors can take a one-way direct ferry from Hiroshimako port to Itsukushima for ¥1,850 which departs every 30 minutes. Visitors can also take the JR Sanyo train from Hiroshima station to Miyajimaguchi for ¥410 and transfer onto a ferry for ¥180. Itsukushima shrine charges a ¥1,000 admission fee and gives discounts to students.
2.
Hiroshima Peace Memorial
The Hiroshima Peace Memorial is easily the most significant place to visit in Hiroshima city. The memorial stands to remember the victims of the atomic bomb. The Atomic Bomb Dome is also in the park, which was intentionally not reconstructed to show the bomb's impact. The park also has a Children's Peace Monument and a Prayer Fountain.
The Hiroshima Peace Memorial is a public park which is accessible for all visitors. It is located in downtown Hiroshima and can be accessed by following Peace Boulevard, which cuts across the city. Visitors can also take the light rail from Hiroshima Station and get off at Genbaku-Dome Mae station.
3.
Hiroshima Peace Memorial Museum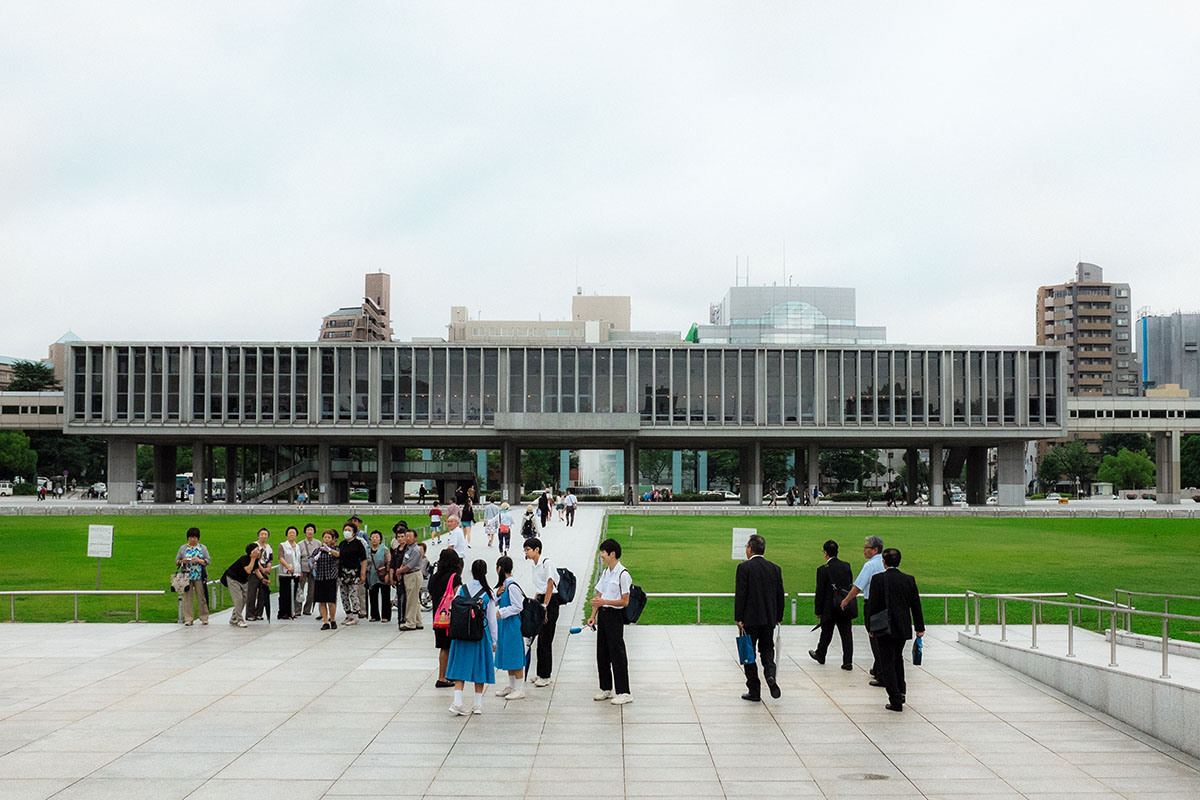 The Hiroshima Peace Memorial Museum is one of Japan's most important museums. The museum includes collections of belongings, artefacts, and testimonies left by victims of the bomb. In doing so, the museum sends an anti-nuclear message of peace to the rest of the world.
The museum is located within the compound of the Hiroshima Peace Memorial. It is open daily from 8.30 am to 6 pm from March to November and from 8.30 am to 5 pm from December to February. Furthermore, in August, the museum extends its hours to 7 pm, which coincides with the anniversary of the bombing. Tickets cost ¥200, and there is free admission for children.
Hiroshima Castle is a five-story castle which overlooks downtown Hiroshima. Built first in 1589, the castle was formerly the economic and social centre of the city. The castle is surrounded by a moat, which is typical for castles in Japan. Though the castle was destroyed during the atomic bomb, it was rebuilt to maintain its presence as a historical site.
The castle grounds are open to the public at all hours. The castle itself applies a ¥370 admission fee. It is open from 9 am to 6 pm from March to November and from 9 am to 5 pm from December to January. Visitors can get off at Kamiyacho-Nishi and Kamiyacho-Higashi stations to go to the castle.
Shukkei-en Garden is a traditional Japanese garden nestled in the middle of downtown Hiroshima. It provides locals and visitors with a green haven within the bustling city. The garden landscaping includes representations of mountains, valleys, and other scenic views, which can be enjoyed from the tea houses. There is a pond at the centre of the garden, and visitors can follow the winding paths around it. Visitors can also pay a brief visit to the Shukkei-en memorial for atomic bomb victims.
Shukkei-en Mae station is the closest train station to the garden. Alternatively, the garden is a 15-minute walk away from Hiroshima station. The garden is open from 9 am to 6 pm between April to September, and from 9 am to 5 pm between October to March. The entrance fee to the garden is ¥260.
6.
Hiroshima City Transportation Museum
The Hiroshima City Transportation Museum is a great place for children and lovers of every kind of transport. Also known as the Numaji Transportation Museum, there are collections of cars, planes, ships, and trains from around the world. A part of the museum is modelled like a futuristic city, in which all people have chosen to stop walking. Children can also try riding the "Funny Shaped Bikes" outside the museum.
The museum is located in the Asaminami ward, which lies north of Hiroshima city. Visitors can take the JR Kabe line from Hiroshima station to Omachi station. From there, they can transfer to the Astrum line to Chorakuji station. Tickets cost ¥510 for adults and ¥250 for high school students. The museum is free for elementary and middle school students. It is open from 9 am to 5 pm on all days except Mondays.
7.
Hiroshima City Asa Zoological Park
Hiroshima City Asa Zoological Park is Hiroshima's main zoo and is a great getaway for animal lovers and children. There, visitors can learn more about the animals which call the zoo home. The zoo includes animals native to Japan, such as Japanese cranes, storks, and serows. There are also animals from other parts of Asia as well as Africa, such as tigers, lions and zebras.
The zoo is open every day except on Thursdays from 9 am to 4.30 pm. Tickets for adults cost ¥510 and is ¥170 for senior citizens and high school students. There is free admission for children under the age of 11. From Hiroshima station, visitors can take the No. 9 bus from Platform B bound for Asahigaoka. From there, they need to get off at the Dobutsu-Koen bus stop where they can find the zoo. Furthermore. visitors can reach the zoo by taking alternative routes using the JR train system.
No traveller to Hiroshima can say they have visited Hiroshima without tasting Okonomiyaki at Okonomi-mura. Okonomiyaki is a Japanese-style pancake. Hiroshima specializes in its own special style of Okonomiyaki with noodles, seafood, and lots of cabbage.
It developed into a cuisine in the post-war period, when it began to be sold in cheap food stalls. Okonomi-mura is a building with over 30 Okonomiyaki eateries, each featuring its own special style of Okonomiyaki. You can be sure that you will not leave Okonomi-mura without a happy and full stomach.
Okonomi-mura is located in downtown Hiroshima in the Naka ward. It is a 15-minute walk from the Hiroshima Peace Memorial Park. From Hiroshima station, visitors can take a Hiroden streetcar to Hatchobori station, and walk from there. Each of the eateries varies in their opening hours and their prices.
Mitaki-dera is a Buddhist temple which was built in 809. The temple is famous for its three waterfalls within its grounds, which was the inspiration for the name "Mitaki". The most prominent part of the temple is the two-story pagoda which has a statue of Amitabha Buddha. The temple grounds are forested and decorated with Jizo statues. In spring the temple is covered with cherry blossoms and in autumn, it's covered with autumn leaves.
Visitors should take the JR Kabe train from Hiroshima station to Mitaki station. From there, they can take a 20-minute walk to the temple. The temple is open from 8 am to 5.30 pm between March to November and from 8 am to 5 pm between December to February.
The Mazda Museum is operated by the Mazda Motor Corporation, which was founded in Hiroshima in 1920. Mazda plays a large role in Hiroshima's economy and produces over a million cars annually. The museum exhibits the history of Mazda and provides a glimpse into the technological processes behind building its cars. Its real-life factory assembly line is not to be missed.
All visitors to the museum must be a part of a tour, which requires making a reservation with the museum. Interested visitors can arrange English tours which starts at 10 am by calling the following number, 082-252-5050. These tours last approximately 90 minutes. To get to the museum, visitors have to take a train from Hiroshima station to Mukainda station. From there, they have to take a five-minute walk to Mazda's Head Office.
11.
Hiroshima Museum of Contemporary Art
The Hiroshima Museum of Contemporary Art (MOCA) is the first public contemporary art museum in Japan. The museum's collection feature works from Japanese and foreign contemporary artists, and there are several rotating exhibitions. The museum is located in Hijiyama park, where there are many statues. Additionally, a visit during spring means there's a chance to see the surrounding cherry blossoms.
The museum is open from 10 am to 5 pm between Tuesdays to Sundays. Adult tickets for the main exhibition cost ¥370 and there are additional costs for special exhibitions. Taking the Hiroshima Sightseeing Loop Bus is the best way to get to the museum. The bus ticket cost ¥200 from Hiroshima station. Furthermore, visitors can also take a tram to Hijiyamashita, from where they can walk 400m uphill to the museum.
Mount Haigamine is a 737m high mountain near Kure city in the Hiroshima prefecture, just outside Hiroshima city. Besides being a great place for hikes, the mountain offers a spectacular view of Kure city, the Seto Inland Sea, and Shikoku. It is a great place to take photos of the panoramic view, especially at night.
To get to Mount Haigamine, take the JR Sanyo train from Hiroshima station to Kure city. Visitors can take the Yakeyama Sen bus in Kure from Hondori Yonchome bus stop to Yanagisako Haigamine Tozanguchi bus stop. From there, they can start the hike to Mount Haigamine's peak. Alternatively, visitors can go by car or take a taxi to the observation point.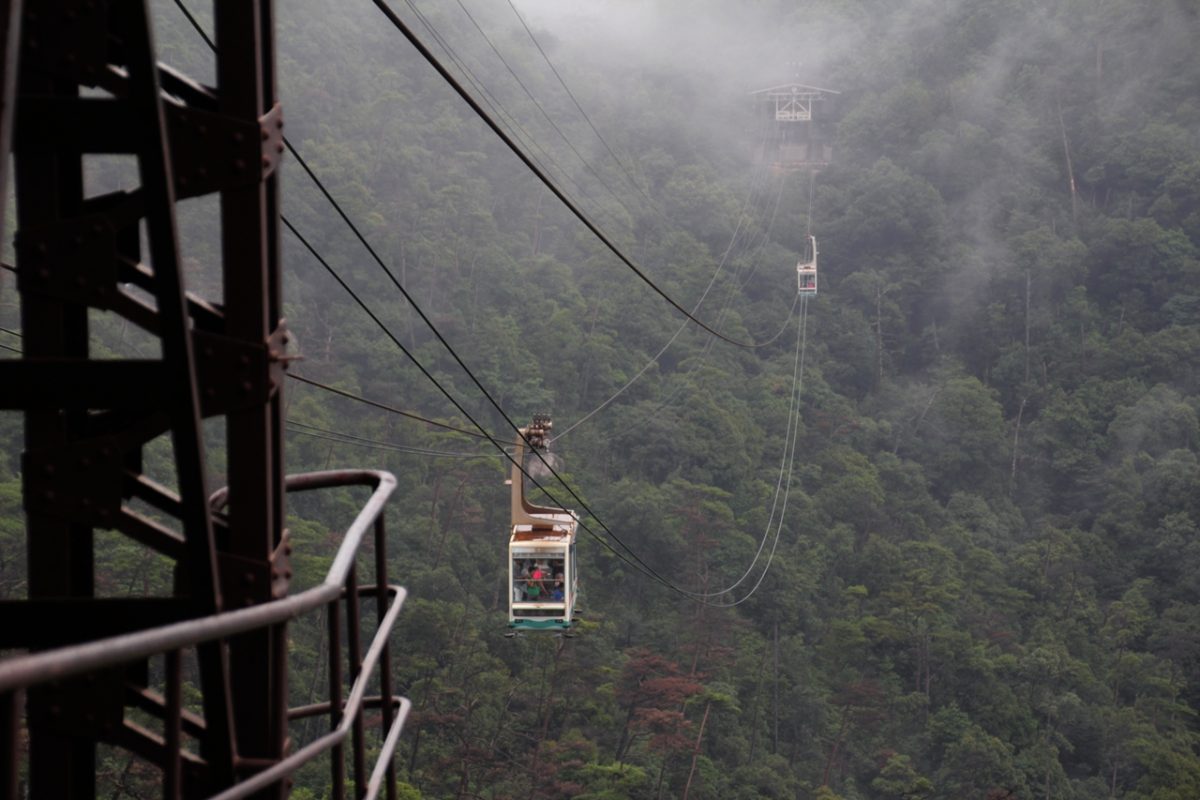 The Miyajima Ropeway is a great side-trip while visiting Itsukushima. The ropeway is a gondola in which travelers can ride to the summit of Mt. Misen, the highest point in Itsukushima. During the ride up, visitors can enjoy a fantastic view of Itsukushima, the sea, and Hiroshima city. The summit of the mountain is a short hike from the upper point of the gondola. It hosts the Misen Hondo and Reikado, where Buddhism was allegedly first practiced in Japan.
Travelers can get on the ropeway from the ropeway station, a 20-minute walk from the Itsukushima ferry pier. The ropeway journey to its upper station takes approximately 20 minutes. The summit is a 30-minute hike from the ropeway upper station. The ropeway costs ¥1,000 one-way and ¥1,800 for a round-trip and is open every day from 9 am to 5 pm.
Located on Itsukushima at the base of Mount Misen, Daisho-in Temple is an important Shingon Buddhist temple. The stairs leading up to the temple are covered with Jizo statues sporting hats to keep them warm. The cave of the temple is filled with 88 Buddhist icons which provide its visitors with blessings.
The temple is free of charge and is just 5 minutes away from the Itsukushima shrine by foot. Visitors can plan their trips to Itsukushima shrine with a visit to Daisho-in Temple. It is open every day from 8 am to 5 pm without exception.
Onomichi is a historical town in the Hiroshima prefecture located on the coast of the Seto Inland Sea. The town is dominated by old architecture, leaving visitors feeling as if they have travelled back in time. Many film and TV directors choose to film historical dramas in Onomichi for this reason.
Onomichi also hosts the entrance of the Shimanami Kaido, a land connection between Japan's Honshu and Shikoku islands. This land connection is a great opportunity for visitors to cycle across to Shikoku. In addition, the town's temple walk is not to be missed which allows visitors to see Onomichi's many sites, including Senkoji temple.
Visitors can take a direct JR train to Onomichi from Hiroshima station, or take the Sanyo Shinkansen. There are two cycling terminals just 150m away from Onomichi station. Visitors can rent bicycles for prices ranging ¥1,000 to ¥13,000 a day. The temple walk begins 200m away from Onomichi station.
If you want to know what else Japan has to offer, check out our other articles on nearby Kyoto and Osaka.