10 Under-The-Radar US Flea Markets You've Got To Visit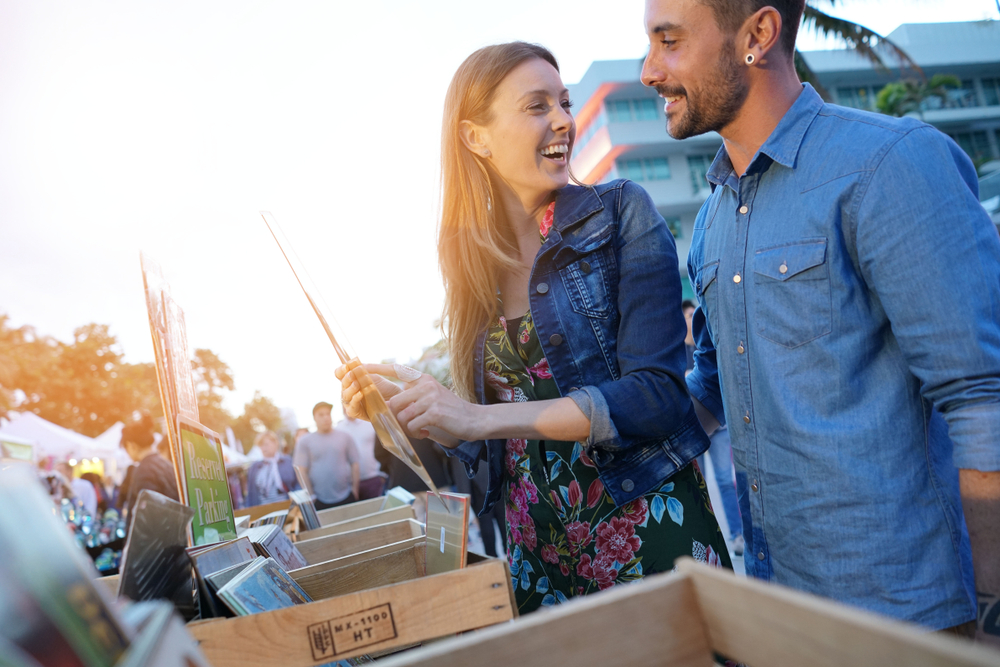 Shopaholics all know and love the many shopping boulevards and outlet malls in the United States. Even then, the stores and brands all slowly start to look the same – and things can get boring, fast. Why not switch it up and opt for a visit to one of the many flea markets located in the country?
Hidden Treasures
Just like thrift shopping, going to the flea market takes some time and effort for you to uncover beautiful, unique objects to bring home. Different from curated brands you can find in shopping malls, flea markets offer a variety of goods and products in varying conditions.
Find an antique to polish or revamp, admire handmade jewellery and crafts, try some speciality food items – the list of things to see and do are endless!
Support Local
Most vendors at flea markets are either long-term vendors who are there all year round, or are only renting short-term to sell their items. No matter, they are all small to medium local business owners and visiting flea markets and buying their goods not only supports their livelihood, but also the community. This, in turn, encourages them as well as aspiring entrepreneurs to continue innovating and creating one-of-a-kind products.
Try Your Hand At Bargaining
Unlike shopping at regular shops, you can try to bargain with your flea market vendor. These vendors are used to visitors offering a lower price than what is on their price tags. If you are lucky, you just might be able to walk away with a great deal.
Pro tip: Be friendly and try to purchase more than one item to increase your chances of having a successful bargain!
Flea markets are great places to soak in a different atmosphere, mingle with locals and see what the local communities have to offer. Read on for our 10 favourite flea markets in the USA (these are far from the small community yard sales you have in mind!).
Considered a Californian legend, the Rose Bowl Flea Market in Pasadena is one of the most loved flea markets in the United States. Located around Rose Bowl Stadium, troves of visitors which include bargain hunters, interior designers and more come to find unique buys.
Besides shopping for handicrafts, decorative items, clothes and more, Rose Bowl Flea Market will satisfy all your food cravings. Think burgers, tacos, sushi, pizza and loads of other finger food!
For everything on Rose Bowl Flea Market, read our ultimate guide here.
Hosting more than 1,000 vendors from 30 different states, the Nashville Flea Market is a whole affair drawing in more than half a million visitors annually! Besides the flea market, the Fairgrounds also presents many fun events year-round like the Nashville Roller Derby.
Comprising an outdoor area selling larger items like antiques and furniture and an indoor area selling jewellery, leather products and fresh produce, you can find anything and everything here.
For everything on Rose Bowl Flea Market, read our ultimate guide here.
Holding the title of America's largest outdoor flea market, Hartville Flea Market started out as a site for livestock auction before becoming the flea market haven it is today. Spanning over 12 acres, visitors can gaze upon rows of local produce, antique trinkets and collectibles and more.
Feeling the heat? Continue your shopping at the newer (air-conditioned!) Hartville Marketplace right beside the flea market. Over there, you will be able to find vintage jewellery, home decoration and other goodies.
For everything on Hartville Flea Market, read our ultimate guide here.
4.
Stormville Flea Market
This flea market is one-of-a-kind because of its location. Situated in a private airport in Hudson Valley, New York, the Stormville Airport Flea Market holds a premier flea market as well as events and festivals throughout the year.
The flea market is famed for its many leather artisans that handcraft gorgeous leather bags, belts, and shoes. Many collectors also come to find baseball cards, books and other memorabilia, making this a unique shopping experience.
For everything on Stormville Flea Market, read our ultimate guide here.
Different from the flea markets we have already featured, Festival Flea Market is a more modern indoor marketplace in Pompano Beach Florida. It is home to more than 800 stores selling a variety of products and services.
Look for great deals at the Festival Flea Market Hall where you can find antiques, clothes, a farmer's market, salons, and repair shops. Tip: Pick up a coupon booklet at the information counter for discounts!
For everything on Festival Flea Market, read our ultimate guide here.
Ranked as the sixth best flea market in the world, Daytona Flea Market is home to many quality vendors and small businesses. Find locally made food products, pet care shops, and even massage parlours!
The market also hosts an Arts and Crafts Show every second Sunday of the month where visitors can admire and purchase intricate handmade jewellery, pottery, artwork and more.
Psst… Pells Citrus & Nursey is famous for its freshly squeezed orange juice and grapefruit juice. Standing since 1925, it's definitely worth a cup or two!
For everything on Daytona Flea Market, read our ultimate guide here.
Only recently established, Oldsmar Flea Market is something of a local secret and favourite haunt on the weekends in Tampa, Florida. Because of that, you can be sure that there are no tourist traps to be found. Covering over 28 acres, there is a huge assortment of interesting and unique shops for you to pop in. Browse through carefully restored antiques, vintage stores and even a family-owned bird store that sells all the things you would need for your little feathered friends!
After working up an appetite from shopping, buy some freshly baked pastries and enjoy some craft beer with live music playing in the background. The flea market is also where the travelling Circus of Dreams sometimes come to town with petting zoos and acrobatic acts!
For everything on Oldsmar Flea Market, read our ultimate guide here.
Also known as Webster Westside Market by locals, this is the oldest flea market in Florida. Located in a small town, this open-air market offers a lot of local charm. Despite that, there
To enjoy fresh seasonal dishes, head over to the Farmer's Market Restaurant next to the flea market. It is a great spot to rest and refuel on great hearty home-cooked food, buffet-style.
If you are lucky to visit on the first Sunday of the month, you will get to witness the Webster Westside Cycle Swap and Meet; the largest monthly motorcycle meetup in Florida. Here is where motorcycle enthusiasts show off their rides and vendors sell new and used parts.
For everything on Webster Flea Market, read our ultimate guide here.
With humble beginnings as a barnyard sale, Rogers Flea Market has turned into a large-scale family weekend event. Loved by the community in Ohio, it's not hard to see why when fresh food, friendly vendors, fireworks and more are aplenty.
The market is full of treasures like vinyl records, secondhand books, and vintage clothing, all waiting for someone to call their own. On top of that, Rogers Flea Market is known for their Friday auctions where you can get farm-fresh eggs, baked goods, household items, and gardening equipment. Stay till 6 pm and you can even watch a small livestock auction where rabbits, fowl, goats and sheep are bidded on!
For everything on Rogers Flea Market, read our ultimate guide here.
10.
Wagon Wheel Flea Market
Last but not least, we have Wagon Wheel Flea Market which is one of our favourites. What started out as a little yard sale at the side of the road has turned into the stomping ground of hundreds of vendors and visitors every weekend – rain or shine.
The great thing about their location is that it shares it with another market, the Mustang Flea Market, giving you more all in one place! Besides the usual flea market finds like antiques, appliances, clothing and more, it even has branded stores like Nike and Bath & Body Works.
You can also expect events throughout the year where entertainment and festivities are abound for the whole family. Children will especially love the Easter Egg Hunt where they get to keep the candy and goodies in the eggs that they find!
For everything on Wagon Wheel Flea Market, read our ultimate guide here.
The Flea Market Experience
With so much to see, touch, taste, hear and smell, flea markets are a different experience compared to shopping malls. Sure, you may get overwhelmed at your first flea market and it may take you some time to find something worthwhile, but you will find that there are plenty of treasures to be found.
Rub shoulders with the locals, try something that was freshly made, pick up one-of-a-kind antiques and you'll find that it is so much more rewarding than buying something at the mall.