Your Ultimate Guide To Oldsmar Flea Market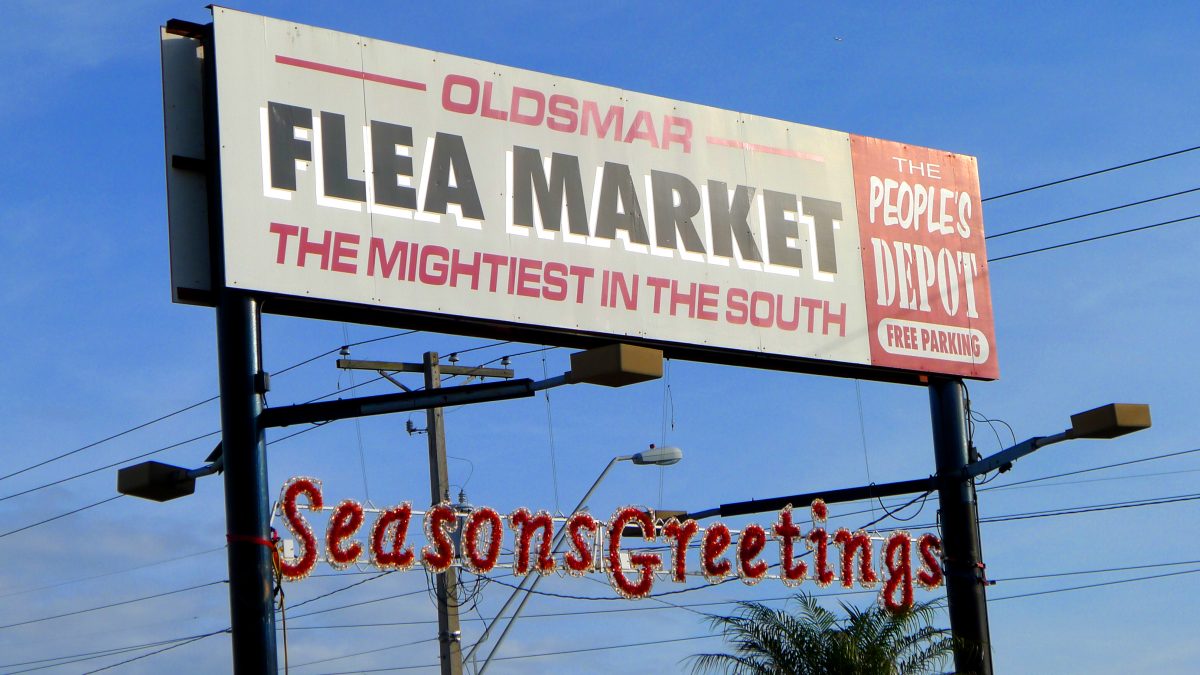 If you want to hit up Tampa like a local, then you must get off the beaten path and spend a day at the Oldsmar Flea Market! The Oldsmar Flea Market is something of a local secret, and its old-time wonder is hence kept under relatively tight wraps! With a wide variety of things to see, do, and explore, Oldsmar Flea Market is a perfect weekend getaway for anyone. Since its beginnings in the late 20th century, the flea market has grown to be the must-go place whenever you're in Tampa! So, come on over to enjoy the lively carnival atmosphere for yourself.
What You Can Expect To Buy At Oldsmar Flea Market
Because the Oldsmar Flea Market is slightly under the radar compared to other flea markets, it's also considered a local secret filled to the brim with history and nostalgic charm. Therefore, it's definitely not your typical tourist trap. It's conveniently spread across 28 acres, so you'll be able to amble through a quirky assortment of curated antiques, second-hand bric-a-brac stores, interesting shops with an unexpected modern twist.
If you're feeling slightly peckish, you can also find a wide myriad of stores that sell fresh local produce, delicious baked treats, and even carefully brewed craft beer unique to this area! Then, have your snacks in hand as you sit down and enjoy some feel-good live music that's always playing.
Out of the massive number of 800 booths that you can find, a popular local vendor at the Oldsmar Flea Market to check out would be Everything Birds. Everything Birds is a family-owned business that started out as a passion. Now, they've expanded their store to a 5,000 square feet space of bumbling, flying, and pecking birds – all extremely well taken care of and awaiting their new home! If you're ever feeling like adopting a new chirping pet, then Everything Birds at the Oldsmar Flea Market might be the thing just for you.
Oldsmar Flea Market Events
Not only can you shop for quirky finds at the Oldsmar Flea Market, but it is also home to The Venue, an amazing space where exciting events are regularly hosted.
An upcoming event at the flea market would be The Circus of Dreams, where visitors can see circus animals like giraffes and the menagerie zoo, ride on some friendly ponies and camels, and enjoy circus food!
If the circus isn't quite your cup of tea, other events at the Oldsmar Flea Market would be announced soon.
Oldsmar Flea Market Opening Hours
Flea market fans, you're in luck! Oldsmar Flea Market opens on weekends. Hence, you're always welcome to drop by and rummage through the huge selection of booths and vendors at any time. However, from November to March onwards, the market is also open on Fridays!
Here's a compiled schedule of the Oldsmar Flea Market opening hours below:
Month(s)

Hours

April to October

Saturdays 9am to 4pm

Sundays 9am to 4pm

November to March

Fridays 10am to 3pm

Saturdays 9am to 4pm

Sundays 9am to 4pm
Oldsmar Flea Market Tickets
Good for the flea market enthusiasts as there are no tickets and admission fees for the Oldsmar Flea Market. However, do remember to bring some spare change along because you definitely would not be heading home empty handed!
How To Get To Oldsmar Flea Market
If you're driving: From Tampa, head west on East Zack Street towards North Marion Street, then turn right onto North Florida Avenue. Turn left on East Kay Street, then take the slip road to I-275 S. Then, exit at Exit 39 to merge into FL-60 W towards Clearwater/Tampa Airport. Finally, Exit at 2B, then continue on to FL-580 W/W Hillsborough Avenue.
To make things easier for drivers, parking is conveniently free on the grounds, so even more reason to head over to Oldsmar Flea Market! Furthermore, you'll also be able to lug back all your spoils from the day without any hassle – just dump them at the boot!
Popular Tourist Destinations Near Oldsmar Flea Market
Anna Maria Island
Anna Maria Island is located some distance away from Tampa, and it's a charmingly quaint place to grab some tuna sandwiches as you dolphin watch! A cozy resort city, there's no shortage of things to do on this island. Visit Bean Point Beach at the north of the island, where you can experience the untouched Old Florida vibes; or head on over to Bayfront Park, where you can see beautiful panoramic views of Tampa Bay and the Sunshine Skyway.
With so many beaches to choose from, it looks like your summer vacation plans are all set!
Dali Museum
Another attraction near the Oldsmar Flea Market would be the world-famous Dali Museum, a gallery dedicated to the iconic Salvador Dali himself. The museum contains the largest collection of his works outside of Europe, so that's pretty impressive! If you want to know more about his life and his career, you can now immerse yourself in the wonderfully weird surrealist world of Salvador Dali! Furthermore, there are also audio tours for your perusal and convenience as you walk through the galleries.
Do note that their opening hours vary – it opens from 10am to 5:30pm from Fridays to Wednesdays, and stays open for longer from 10am to 8pm on Thursdays.
Final Thoughts On Oldsmar Flea Market
If you're ever looking for the local Floridian flavour whenever you're in the Tampa area, then the Oldsmar Flea Market would be the perfect spot for you. With a slew of vendors, shops, and food – taking a weekend trip to the Oldsmar Flea Market guarantees fun and excitement for the entire family! With events lined up throughout the year, it should not be missed.