Your Ultimate Guide To Festival Flea Market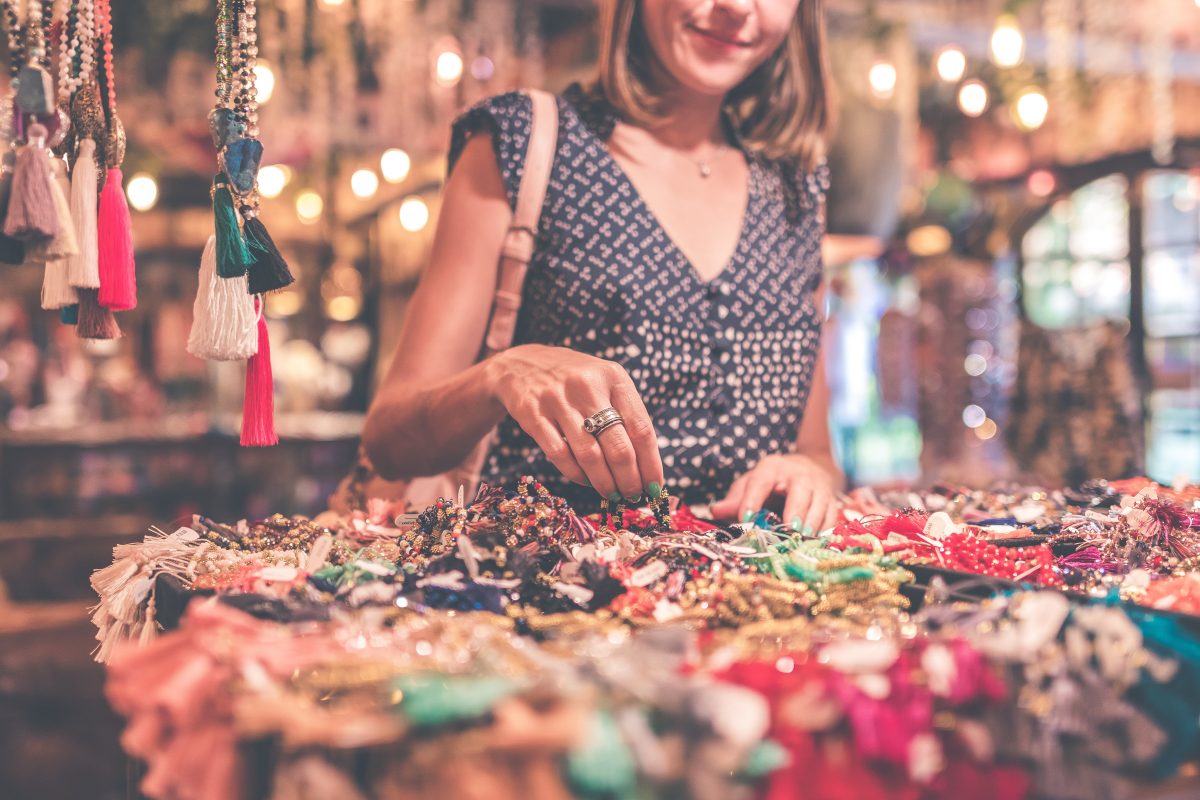 Festival Flea Market Hall is a modern-day indoor marketplace in Pompano Beach, Florida. One of those one-stop shopping destinations, you'll find absolutely everything you need right here – and more!
There are over 800 stores under one roof. With everything from designer clothing to high-end perfume available at discounted prices, Festival Flea Market is the perfect spot to spend a rainy day in Florida. And, as it's air-conditioned, it also provides a necessary retreat from the scorching heat of the Sunshine State in the summer months.
You can't beat bargain-hunting inside the 400,000 square foot (37,161 square meter) Festival Flea Market Hall at any time of the year though. After all, it's so much more than a mall. With an antique market, indoor farmer's market, and family-friendly events and activities all year round, there is something to suit all ages.
What You Can Expect To Buy At Festival Flea Market Hall
At over a quarter-mile long, Festival Flea Market is consistently ranked among Florida's best shopping locations. It's home to more than 800 stores including 250 specialty shops. A food court and farmer's market can be found at one end and the popular Hillsboro Antique Mall on the other.
Browse the shops selling everything from clothing, kids' toys, and accessories, to electronics, home and garden items, and even antiques! Get your hair cut at the barbers, have your nails done, and get everything from shoes to electronics repaired or altered by a specialist.
Looking for a bargain? You'll find great deals and special prices at the Festival Flea Market Hall. The Dollar Up store is worth a browse – nothing costs much more than a dollar. While the shops themselves tend to have set prices, you can also usually haggle for a better deal at the secondhand market stalls. Bring your bartering A-game!
Don't forget to pick up your Festival Flea Market coupon at the information booth that you can redeem for discounted prices. You'll get $5 off if you spend $20 or more – perfect for bargain hunters.
Events At Festival Flea Market Hall
There is always something festive and fun happening at the Festival Flea Market Hall in Florida. Here are some of the exciting scheduled events and activities you can look forward to:
During the summer holidays, don't miss the weekly Kids' Summer Camp held every Tuesday from 10 a.m. to 2 p.m. in July and August. Little customers are kept busy while you shop with exciting arts and crafts and games, such as mini flag football clinics.
The Vintage Fair is another Festival Flea Market event you don't want to miss. Held on the third Saturday of every month from 10 a.m. to 4 p.m., you can browse the stalls for all sorts of antiques, handcrafted items, and vintage curios, and enjoy live music. Don't miss the Collectible's Show where you will find 150 dealer tables filled with collectible cars, comics, and memorabilia.
Festival Flea Market Hall Opening Hours
The Festival Flea Market Hall is open every day of the year, including Christmas Day.
| | |
| --- | --- |
| Days of the Week | Festival Flea Market Hours |
| Monday to Friday | 9.30 a.m. to 5.30 p.m. |
| Saturday and Sunday | 10 a.m. to 6 p.m. |
| Public Holidays | 9.30 a.m. to 5 p.m. |
| Christmas Day | 10 a.m. to 5 p.m. |
Festival Flea Market Hall Ticket Prices
The Festival Flea Market Hall offers free admission and free parking for those in need of a little dose of retail therapy. However, if you'd like to attend one of the exciting events held throughout the year, you may have to spend on an entrance ticket (usually available to be purchased on Eventbrite before the event).
| | |
| --- | --- |
| Event Name | Ticket Price |
| Kids Summer Camp | $5, including lunch |
| Kids Fair | Free |
| Vintage Fair | Free |
| The Animal Weekend at the Festival Marketplace | Free |
| Summer Brush, Brunch and Mimosas | $20 |
How To Get To Festival Flea Market Hall
The Festival Flea Market Hall can be found off Sample Road, north of Fort Lauderdale in Pompano Beach, Florida. It is easily accessible, set just two miles to the west of the I-95 at the Florida Turnpike.
This giant indoor flea market is conveniently located just 15 minutes' drive from Fort Lauderdale, 30 minutes from Miami and Palm Beach, and just over an hour from Naples.
While the Red Route of the City of Pompano Beach Community Bus System stops at the Festival Flea Market Hall twice daily (at 1.15 p.m. and 3.38 p.m.), the easiest way to get to the mall is by car. Parking and entry to the mall are free.
Popular Tourist Attractions Near Festival Flea Market Hall
Butterfly World is located less than a five-minute drive from the Festival Flea Market Hall. It's the largest butterfly park in the world and the first of its kind in the Western Hemisphere. Kids will love letting off steam as they search for some of the 20,000 butterflies that call these gorgeous botanical gardens home.
For the ideal family fun day out, Tradewinds Park and Stables is just a two-minute drive from the Festival Flea Market Hall. It offers something for all ages to enjoy with horse and pony rides, a fishing lake, a butterfly farm, kids' playgrounds, and a model steam train you can ride on. Pack a picnic to enjoy in the family picnic area.
Pompano Beach can be found less than a 20-minute drive from Festival Flea Market. Perfectly family-friendly, the beach has a lifeguard on duty during the summer months, beachfront picnic tables and a kids' splash pad for cooling down from the Florida heat.
Festival Flea Market Hall – A Shopper's Paradise!
Festival Flea Market Hall, with its designer boutiques, bargain hunter stores, and antique markets, offers retail therapy at its very best.
Whether you want to pick up a holiday souvenir, treat yourself to a massage, or drop the kids off for a day of kiddie fun while you browse the indoor farmer's market at Festival Flea Market, you won't be disappointed. Happy shopping!