Your Ultimate Guide To Daytona Flea Market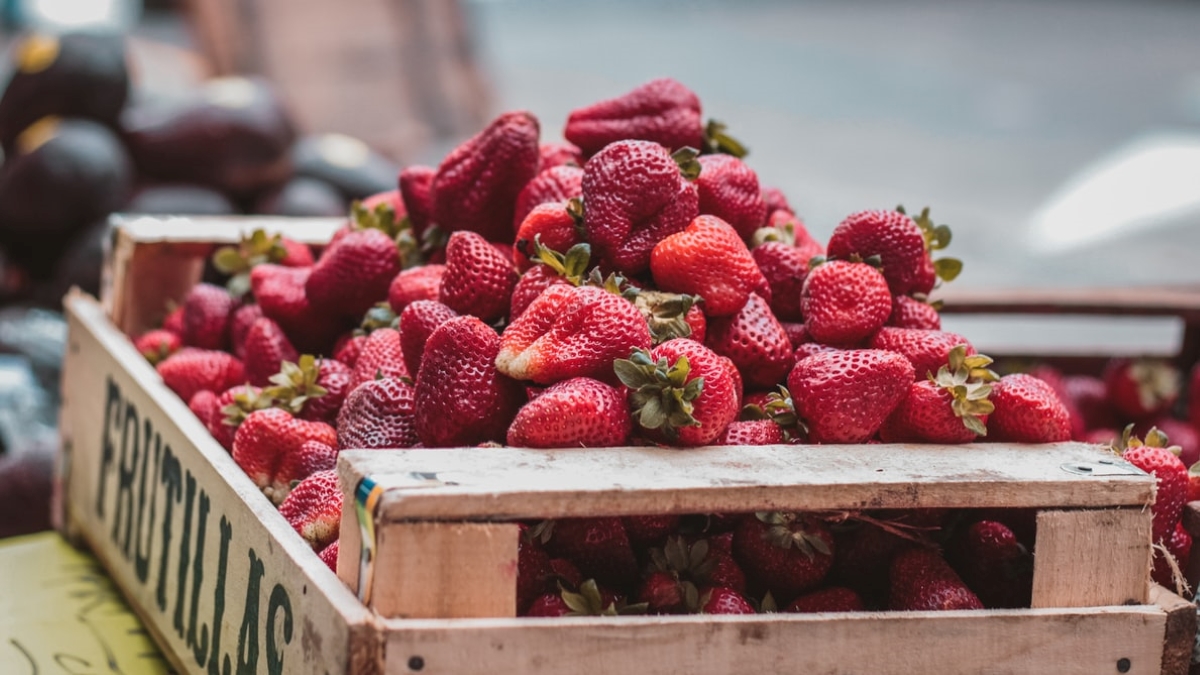 2 million visitors flock to the Daytona Flea Market annually, and for good reason. With over 1,000 booths, it would not be an exaggeration to say that Daytona Flea Market is heaven for shopaholics. What's more, Daytona Flea Market is also ranked 6th in the world! Interested to see for yourself what this popular market has to offer? Read on for the ultimate guide to Daytona Flea Market.
What You Can Expect To Buy At Daytona Flea Market
Daytona Flea Market is awfully diverse when it comes to the goods and services available. Clothing, shoes, fresh produce, massages, and even teeth whitening treatments… Whatever product your mind can conjure up, chances are you can find it right here at Daytona Flea Market!
If you're heading to the Daytona Flea Market, you might get a tad overwhelmed by the sheer amount of choices confronting you. (We're talking about 650 vendors!) We pick some popular vendors that you should definitely make time to check out.
The Honey Hut
Are you a fan of Nature's organic sweetener? Get your honey fix at the Honey Hut. Well stocked with shelves and shelves of various types of honey, you are definitely spoilt for choice. Besides the countless golden sticky jars of goodness, you can also get a diverse variety of other foods. Some of the many delicious goodies the Honey Hut offers include jams, chutneys, pickled vegetables and salsas.
JC's Fun n Sun
Show your furry friends some love! JC's Fun n Sun is a shop dedicated to providing the best for your pets.
Humans enjoy the occasional makeover and wardrobe updating. Why shouldn't your pet get the same treatment? Turn your lovely pet into a chic runway model in JC's Fun n Sun various pet apparel. Bandanas, aloha shirts, and even biker apparel…your pet is spoilt for choice! Be warned, a visit to this shop might end up with your pet becoming even more well-dressed than you. Make heads turn on your next day out with your pet!
If dressing up your pet is not your cup of tea, fret not. You can also pamper your pets with a wide variety of toys, furniture and treats sold at this store.
Pells Citrus and Nursery
Established since 1925, Pells Citrus and Nursery is famous for its freshly squeezed orange juice and grapefruit juice. A sip of this citrusy goodness is bound to perk you up after a fulfilling day of shopping. Besides juices, you can also get refreshed with their selection of tropical marmalade and jellies. Orange you glad you visited Daytona Flea Market?
Goin' Nuts
Craving the crunch of some tasty nuts? Then, you should definitely not miss Goin' Nuts when you are at the Daytona Flea Market. Take your pick from a wide variety of flavors: cinnamon glazed pecans, garlic peanuts, Cajun salted nuts… My mouth is already watering!
Events At The Daytona Flea Market
The Daytona Flea Markets hosts the Arts and Crafts Show every second Sunday of the month, from 9am to 5pm. This event strictly prohibits any manufactured goods. Hence, visitors are guaranteed to be treated to a carefully curated collection of only the finest handmade goods. Take your time to slowly browse through the wide variety of intricate items handmade with dedication and love. Paintings, pottery, handmade jewelry…there's bound to be something that catches your eye!
When Does The Daytona Flea Market Open?
| | |
| --- | --- |
| Daytona Flea Market Opening Days | Daytona Flea Market Opening Hours |
| Friday, Saturday, Sunday | 9am to 5pm |
The Daytona Flea Market is open on Fridays and the weekend, from 9am to 5pm. It's perfect for TGIF after a tiring day tolling at work, or for a quick weekend outing with your loved ones.
Daytona Flea Market Admission Tickets
Entrance to Daytona Flea Market is free! (Woohoo!) Now, you have no excuse not to visit. Even if you're tight on finances and not too keen on going on a shopping spree, you can always pop by for some relaxing window shopping and people watching.
Daytona Flea Market Tours
Psst, here's a tip when visiting Daytona Flea Market. If you're traveling as a group on tour, your driver can receive $5 in Flea Bucks for every 15 people on board. These Flea Bucks can be used as currency in Daytona Flea Market. Moreover, the driver and tour coordinators can also receive $5 lunch credits each. However, do take note that you might have to present a commercial license with passenger endorsement for verification.
How To Get To Daytona Flea Market
Daytona Flea Market is located off I-95 exit 260c. The market is situated one block West of the exit at the intersection of US 92 and Tomoka Farms Road. Hence, Daytona Flea Market is best accessed via car. You can key this address into your GPS: 425 Tomoka Farms Road, Daytona Beach, 32124.
P.S. You can access Daytona Flea Market via two entrances. The Tomoka Farms entrance leads you to the South Parking lot. Meanwhile, the Bellevue entrance leads you to the West parking lot and the main entrance.
Other Popular Tourist Destinations Near Daytona Flea Market
Three Brothers Boards Dolphin and Manatee Paddle Board Tour
You mean, I get to enjoy the thrill of paddle-boarding, and get up close and personal to these adorable marine animals? Sign me up right now!
With this tour, treat yourself to an exciting half-day exploration of the waters off the coast of Daytona Beach. Get some exercise paddling in the sea, while also basking in a moment of relaxation. Furthermore, the areas this tour brings guests to are also highly concentrated with dolphins and manatees, so it's highly likely that you would be able to spot them!
Richard Petty Driving Experience
Go fast and furious with speed at this thrilling once-in-a-lifetime experience. You can drive a real NASCAR race car at this popular attraction. Hence, it's sure to get your heart pumping with adrenaline! This attraction is often fully booked so do plan ahead to avoid any disappointment.
Final Thoughts on Daytona Flea Market
The Daytona Flea Market is, simply put, a treasure trove of goodies. Therefore, you should definitely head down to discover its charms for yourself!