Top 8 Things To Take Note When Flying With Frontier Airlines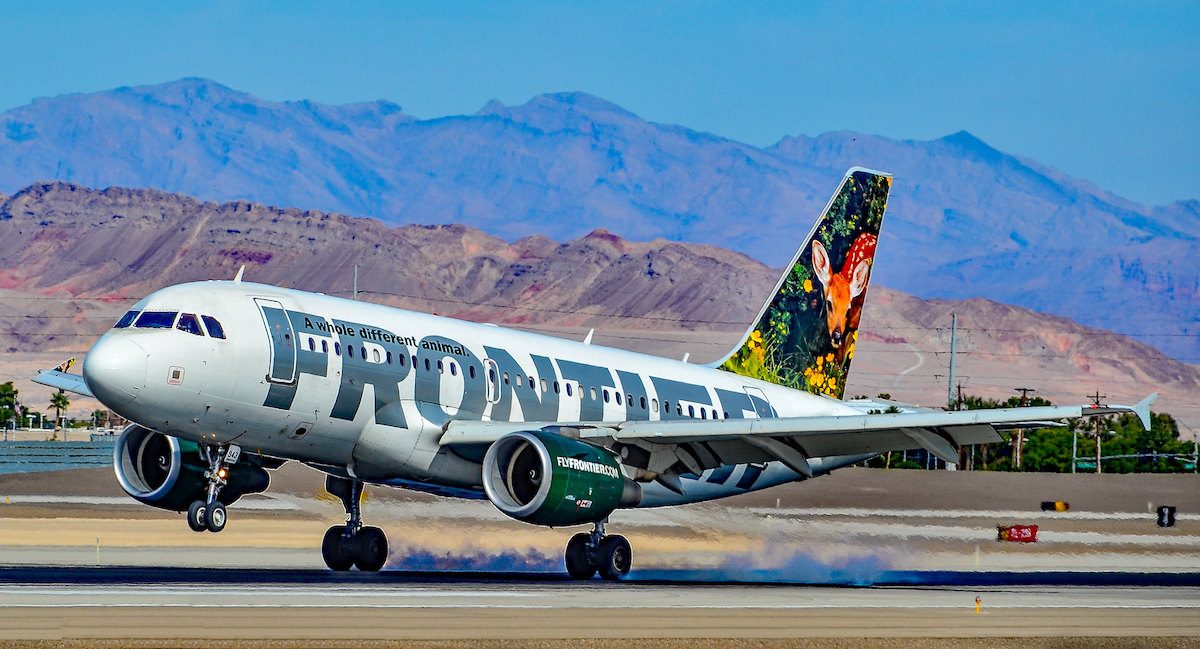 Known as an ultra-low-cost carrier, Frontier Airlines, know continues to let travelers fly without breaking the bank. For years, people have loved the airlines' domestic flash sales and very cheap flights. If you've already booked or are considering flying with Frontier Airlines, you might be wondering if the low fares are truly worth it.

Before you book that flight, here are eight things to take note of when flying with Frontier Airlines.
A Little Background
Based in Denver, Colorado, Frontier Airlines has been serving passengers since the 1950s. This eighth largest commercial airline in the United States operates in 80 of its cities, as well as in Mexico and the Dominican Republic. While the carrier may be a successful name today, it also faced some bumps along its 70-year journey. Frontier filed for bankruptcy in 2008 but bounced back strong just a few years later.

Adding more direct flights and flash seat sales, Frontier Airlines has appealed strongly to budget travelers. But is flying with Frontier really worth it? Depending on your preference and the things you're willing to sacrifice, you can say that the cheap deals from Frontier are worth it.

Here are eight things to know about Frontier Airlines to help you take advantage of their very affordable flights.
1.
They Charge For Carry-On Bags
Checked bags that weigh below 50 pounds are charged with a standard rate of $30 to $50. However, those that go over this weight limit will be charged an additional $75. If the baggage exceeds the airline's linear limit of 62 linear inches, you will be charged another $75. With strict checked baggage rules in place, you have to make sure your luggage doesn't exceed the limits unless you want to pay extra.

Take note that standard rates are based on where you're going and when you purchase. It's going to cost you less if you pay for your checked bags when booking via Frontier Airline's website or mobile app. Another way to spend less is to purchase it before checking in using the website or mobile app. However, if you're paying for checked bags at the boarding gate, be prepared to pay a high price. Timing and location are key to saving money with checked baggage.
To learn more about checked baggage prices, check it out at Frontier's website.
Carry-on bags, on the other hand, also don't go free of charge. While some carriers are lenient when it comes to carry-on bags, Frontier is not. This is another reason why you need to pick only the best carry-on bag for your travels. If your carry-on bag goes over the limit size (24″ height, 10″ width, and 16″ length) and weighs more than 35 pounds, you will be charged. The rate starts at $30. The carry-on bag standard size and weight include handles, wheels, and straps.
Frontier Airlines does charge for carry-on bags, but you can avoid the fee if you stay within their limits.
2.
You Pay Extra If You Pick A Seat
Do you prefer window seats when booking a flight? Unfortunately, you can't book your preferred seat for free when flying with Frontier Airlines. During your initial booking, the fee for picking a standard seat starts at $6. If you opt for "stretch seating," you need to shell out $20.
Timing is also a factor when buying seats. If you pick a seat during check-in, the fee starts at $11 for standard seats, while stretch seats will cost you $25. If you're booking a long flight, the extra cost should be worth it. However, if you're fine sitting anywhere, then avoid this additional cost. Random seating is always a practical decision for short flights or when traveling alone.
Customers who don't opt for seats will be assigned random seats by Frontier Airlines for free. If you're traveling with a group, Frontier will try to seat you near each other.
Frontier Airline seat costs are as follows:
When booking via Frontier's website (during booking up to 24 hours before departure):

Standard Seating: Starts at $5
Stretch Seating: Starts at $15

When booking during web check-in:

Standard Seating: Starts at $7
Stretch Seating: Starts at $18

When booking via Frontier's call center, self-service kiosk, or airport ticket counter:

Standard Seating: Starts at $16
Stretch Seating: Starts at $56
Some airlines include free snacks and drinks in their ticket as part of the perks for flying with them, but this not the case for Frontier Airlines. When you book a flight with Frontier, there are no complimentary snacks or drinks. But don't worry, you can always ask for free water.
If you want to munch on something during your flight, Frontier has an array of snacks that you can purchase. They have snacks and drinks for as low as $2 each. For wine, beer, and spirits, you can get them at $7.99 each.
If you want to enjoy your snacks and still save, get the Snack and Drink Bundles. Frontier Airlines offers "double happy hour," where you get drinks and snacks bundled together for only $29.99. This offering lets you save a total of $13.93 and is perfect for sharing.
Aside from that, traveling families can also enjoy Frontier's bundles for children. The Kid Fun Pack consists of cookies, candies, and cards, at $3.99.
4.
Bring Your Own Entertainment
If you're used to watching a movie while flying, you need to make some adjustments if you book with Frontier. While other airlines have entertainment equipment on board, Frontier Airlines does not provide these luxuries. As explained on their website, entertainment equipment can be costly. Given that they are a budget airline, Frontier Airlines opted out of these entertainment add-ons to save on fuel and other expenses. Since they're saving on in-flight expenses, they also pass on the savings to the passengers.
Also not included in your ticket are power outlets and WiFi. When flying with Frontier Airlines, especially on long flights, bring your own entertainment. However, if this is unnecessary for you, you can simply read a book or sleep during your trip.
5.
They Have A Change Fee Policy
Sometimes, rebooking a flight is inevitable. Most of the time, however, changing flights comes with a price. At Frontier Airlines, the change fee policy mainly depends on how soon you rebook your flight. The details of their change fee policy are as follows:
Changing your flight 60 or more days in advance: zero change fees
Making flight changes between 14 and 59 days in advance: $79 change fee
For flight changes made 13 days or less before departure: $119 change fee
If you want to retain any value in your ticket, cancel it before the flight's departure.
6.
You Can Save By Adding Extras During Booking
Sometimes we rush into booking a flight and fail to consider what extras we really need. Before buying a ticket from Frontier Airlines, think about the add-ons you actually want or need. It will save you a lot if you add the extras during the booking process, as changing your mind at the airport on the day of your flight will cost you a lot.

Make sure to think about the extra details before starting the process of booking a flight. This saves you on costs and also gives you time to rethink your preferences and must-haves.
It's always nice to travel with the whole family, especially if you have children. However, this also means additional costs. If you like traveling with the kids, you've come to the right airline. Frontier Airlines may be a budget airline, but they are very family-friendly. As a commitment to families, Frontier Airlines have a Kid Zone, where they make sure to sit families together at a discounted rate. Families are usually seated together at the back of the plane. Car seats and strollers are also checked-in for free. That sounds like a great deal, considering the budget ticket rates.
With their continuous programs and features focused on kids, Frontier Airlines is quickly becoming America's most family-friendly airline. According to CEO and President Barry Biffle, Frontier Airlines is "the only airline going all out for families."
Apart from that, families should take advantage of the carrier's Kids Fly Free feature. On select flights, one kid below 15 can fly for free! This promo is applicable for every adult who avails of the Discount Den fare. Kids onboard can also receive collectible trading cards to keep them entertained during the flight.
Frontier Airlines is committed to offering cheaper fares and letting families fly together more often.
8.
Frontier Airlines Is Safe
A common question regarding budget airlines is always about its safety. The ultra low-cost carrier is proud of its zero record of fatal crashes in its 70-year history. Frontier Airlines also holds a perfect 7-star safety rating from Airline Ratings. In the 2019 Airline Ratings Top 10 Safest Low-Cost Airlines, Frontier Airlines snagged a spot alongside other names.
This impressive record only proves that not only do you save with Frontier, you're also safe with Frontier.
Where Does Frontier Airlines Fly?
Frontier Airlines has flights to over 100 destinations throughout the U.S. For international flights, the carrier has flights to Dominican Republic, Mexico, Canada, Puerto Rico, and Jamaica. The Denver-based carrier's popular flights are those bound for Santa Ana, Portland, Los Angeles, Las Vegas, Orlando, and Chicago.
Though Frontier Airlines only has one hub, it flies to several focus cities.
How Do I Save On Frontier Airlines?
Frontier Airlines is among the leading budget airlines, but this doesn't mean you can't save more. Here are a few tips to save on Frontier Airlines:
Pack Light: As much as possible, especially if it's just a quick trip, pack light. By packing only what you need, you will avoid paying for baggage fees. Double-check the limit size for checked and carry-on bags before packing.
Pay Bag Fees Online: Should you need to bring bags, pay them through Frontier's website. Doing so will save you a lot of money than paying at the airport.
Join the Discount Den Program: Frontier Airlines' Discount Den is perfect for frequent flyers. By joining, you'll enjoy discounted airline tickets offered only to members.
Bring Food: Since Frontier flights do not include free snacks, bring your own, especially if you travel with kids.
Choose the Bundles: Frontier Airlines has two cost-saving bundles: the WORKS and the PERKS. Both options allow you to customize your booking while saving more on the total fare. Both bundles are also practical for frequent travelers or passengers traveling in groups.
Should You Book With Frontier Airlines?
For as low as $15 a flight during flash sales, passengers can fly to select destinations. Besides cheap fares, here are other reasons to book with Frontier Airlines.
More Destinations: Recently, Frontier Airlines announced 18 new routes to be offered by the ultra-low-cost carrier. These routes increase their fast-growing presence in Philadelphia, Chicago, Boston, and Newark.
Eco-friendly Initiatives:

If you're passionate about the environment, you'd be happy to know that so is Frontier Airlines. The airline has continuous efforts to remain an industry leader in airline fuel efficiency. One example is how they've turned all their seats to green class. All the lightweight seats are now made from recycled leather products. Part of their eco-friendly services is going straw-less during flights.

Pet-friendly Fees: Frontier Airlines is among the few that charges the cheapest pet fees. This makes it easier for passengers to travel with their pets.
Excellent Customer Service: Frontier Airlines may be a budget carrier, but they are praised for having a friendly and accommodating staff.
The FRONTIER Miles Program: Frontier Airlines has a lot in store for frequent travelers. Members can enjoy free flights, hotel discounts, free car rentals, magazine subscriptions, and many more.
Frontier Airlines: Low Fares Done Right
Low fares done right — this is Frontier Airlines' famous tag line. And yes, they do it right! Staying committed to their goal of enabling everyone to fly, Frontier continues to provide affordable airfares. They do this by offering flash sales, low-cost features, and pocket-friendly programs that are easy on anyone's budget.
Keep in mind that buying at the right time and place is key to avoid extra costs. You should also check their policies and tips on how you can save more when booking Frontier Airlines.
When done right, you get to enjoy a safe flight without unnecessary frills and costs.