How To Pack Your Travel Bag Like A Pro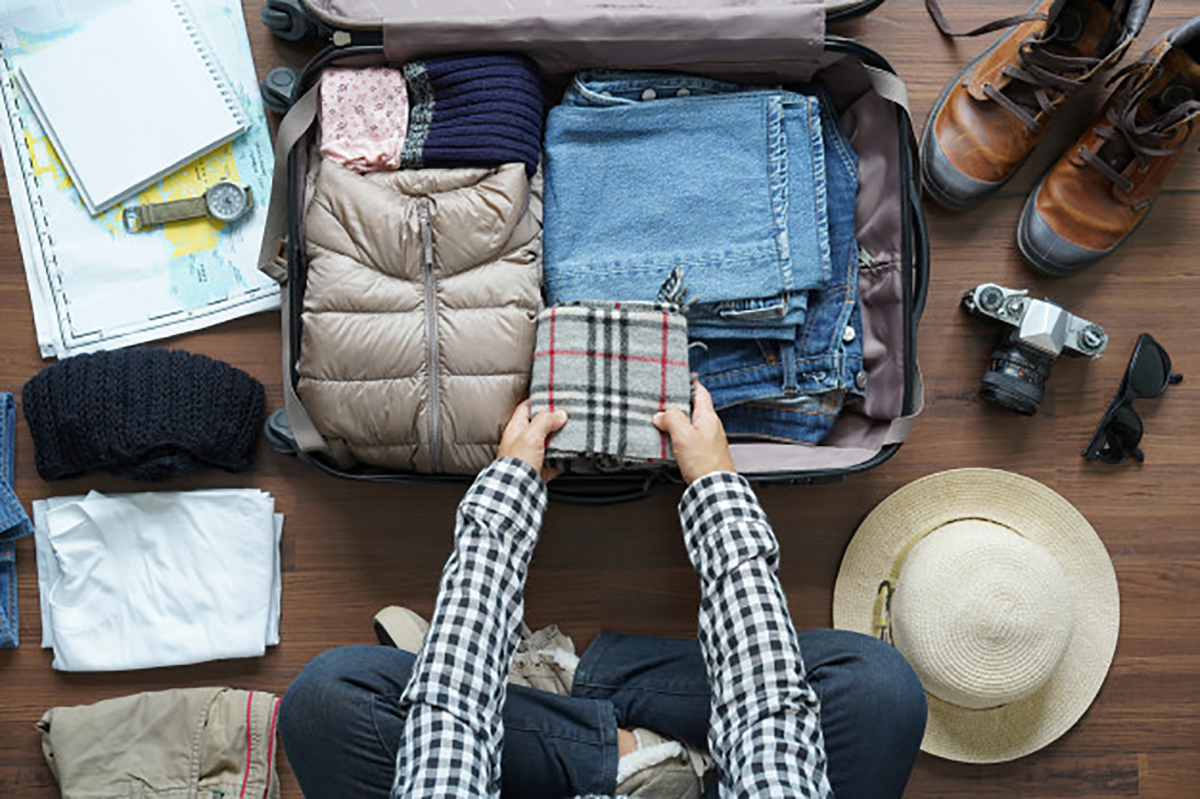 Planning a trip to one of the destinations on your travel bucket-list? Or did you make an impromptu getaway plan for your weekend? Well, things get exciting when planning a holiday, until when you have to pause the enthusiasm to pack! Trying to think about how to put those OOTDs and must-haves into your travel bag.
If you still haven't figured out how to make that duffel bag fit as underseat luggage, or how to fit all your needed stuff in your travel bag, today, we've got something really helpful to include in your trip planning. There's an easy knack to packing right and packing smart. Actually, there is a fine balance. So brace yourself, coming up are our top tips on how to pack travel bag like a pro:
Be a Smart Packer

Packing travel bags could be a nightmare for anyone, more so for those who aren't smart at doing it. It may be hard as you think, but when you start to put things out in order, the convenience of traveling light and worry-free of additional baggage fees is totally within your reach! While we strongly advocate for smart packing to the point that we thought this should be taught in schools, we thank the Internet for doing us the favor! If you can nail the Tetris game, there's no way you can't perfectly pack a travel bag for the next holiday. Be a smart packer.
Where to Start?
Before you start packing, think about what you just need to pack in your travel bag. Consider the weather, the activities you plan to do, and of course, the duration of your stay. Your travel bag says a lot about you, and one of them, unwittingly, is whether you're smart or otherwise.
Good thing is, packing a travel bag like a pro is easy, as long as you follow these simple tips:
Tip 1 – Pack the Must-Haves
We all know about not bringing the closet when you travel. And there's actually a smart addition to that: pack the right type and the right number of clothes. You can easily achieve this by having a checklist for your daily outfits. Travelers and backpackers are known to be minimalists, and there's a good reason for that! Remember to pack what you must have and not pack those that are nice to have. Again, travel bags aren't closets.

In your checklist, consider how many days will you spend on a holiday or vacation trip. Don't bring weeklong stuff when you're only traveling for two days! You also need to list down the travel accessories and toiletries you have to bring. You can avoid overpacking your travel bag by doing this simple tip.
Tip 2 – Lay Down Everything for a Start
Now you have listed all that you need and now you're ready to pack your travel bay. Next, lay down all the things you want to take on your bed or on the floor in an organized manner. Group the items according to their type. This will make the work actual packing easier and faster!
Tip 3 – Follow a Color Palette

When you stick to simple, but matching colors, your style never goes wrong! Get at least two neutral colors and pair it with three color shades. You can slay the whole week with different outfits by doing this. Make sure those colors match your shoes' colors!
Tip 4 – Choose the Right Fabrics
Bringing thinner and stretchy fabrics is also helpful in packing your travel bag. Consider bringing leggings or stretchy pants than the regular denim as those garments usually use lesser space in travel bags. If you're traveling to a colder place, you can replace two tops for two sweaters instead of bringing them all. Bring warm underwear and socks, and boots as one of your shoes.
Tip 5 – Choose the Right Travel Bag

Always put this as one of your priorities in your trip planning. Choosing the right travel bag depends on what you plan to bring or how you intend to pack your clothes. If you're on a business trip, then you can bring a Duffle bag or a suitcase. But, for a beach or a casual vacation, you could choose a backpack.
Tip 6 – Power of the Shoe Space
Now we proceed on the actual packing. Start with your shoes by putting them at the bottom of your travel bag. Roll your socks, underwear, swimsuit and tuck them inside the shoes. Make sure you use every inch of the space so you'll have more space for other stuff. If they all don't fit in the shoes, you can use the spaces between them. Jewelry, glasses, gloves, and similar items can also be stuff inside the shoes.
Tip 7 – Roll, or Fold it Flat
Seasoned travelers say it's better to roll clothes than fold them up because it saves you more space. Rolling clothes also make your travel bag organized and easier to access as you can readily pick what you want to use. Rolled clothes are less prone to wrinkles and creases! However, others say that rolling up clothes is the way for backpackers who would want to carry a nice and minimal travel bag that can qualify as under seat luggage. Folding, they say, should be done when using a suitcase or a Duffle bag for travel. The top tip is you fold them nicely and completely flat. Make sure you put the clothes you would want to wear first at the top of the layer so you don't have to dig through everything every time!
Tip 8 – Make Everything Even

From placing your shirts and shorts to tucking your pants and dresses, it's really important that you place those things the orderly way, and that means everything should be put in an even layer. Uneven layers can create unwanted spaces, plus your nicely folded clothes will wrinkle. If you're packing pants, suits, or dress with you, place the wider half inside the bag and the other half outside the bag. Put the next garment on top of the other, but only on the other side. Do the same with the other garments, then you fold them one by one into your travel bag. By doing this, you can also save more space on top for your camera, toiletries, and other travel accessories. Extra tip: Wrap your toiletries in two plastic covers to avoid stains in case something really really bad happens.
Tip 9 – Save Extra With Compression Bags
If you want to go the extra mile with a simple step, then use compression bags. A compression bag is really easy to use. Just fold your clothes flat, put and zip them inside the compression bag, and then you squeeze the air out. Make sure you get a durable compression bag so it doesn't get torn off during the holiday travel. You can also carry this one handy and cool backpacks.
Tip 10 – Take Your Travel Bag for a Test Drive

So you think you now have a light travel bag ready for the holiday trip? Nuh, don't be so sure. Take it to a test drive! Carry your bag for a while. For a suitcase, try carrying the handle and walk to the street and back to your house. Lug it up and down the stairs. If you get exhausted in just a few tests, then time to unload more.
Before you set out on your trip, make sure you have these 10 basic must-haves in your travel bag.
So there you go with our top tips on how you can pack your travel bag like a pro. We hope you'll have a safe and happy trip! Before we sign off, read these secrets and hacks only we can share.
Tourist Secrets for packing a travel bag like a pro
Leave behind the maps and other navigational materials; instead, download offline maps to your phone so it can be readily accessed anywhere and anytime. As every traveler should do nowadays, bring a power bank for emergency purposes.
Opt for lighter fabrics to fit more into your travel bag.
Choose smaller, but more functional travel bags. Some bags have better features in terms of organization, after all, it's designed that way for a reason.
Only pack clothes for a week and reuse them for the next week if you only plan to stay there for two to three weeks. This should also come handy for pack up and go travels.