Why Is Jamaica The Perfect Holiday Destination?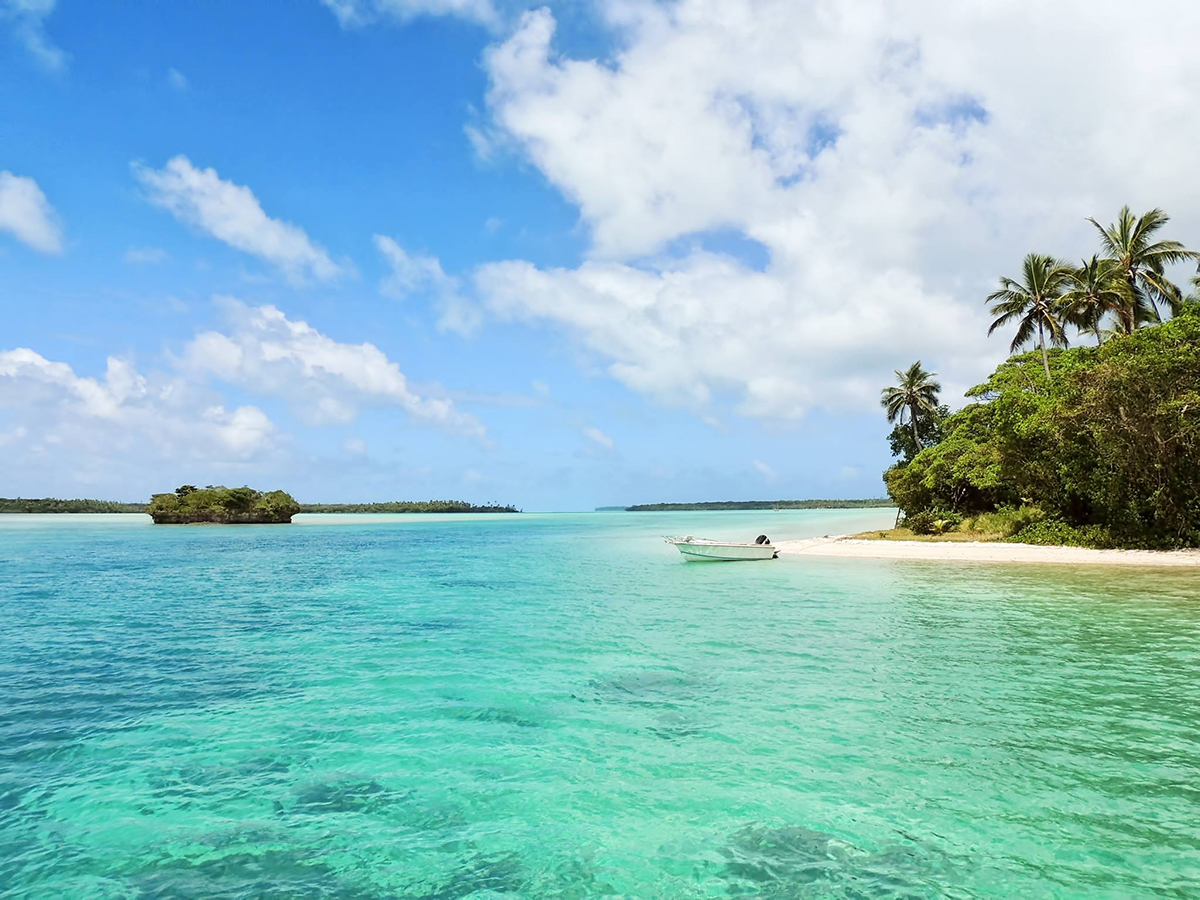 A Jamaica island vacation sounds nice, doesn't it? Taking a vacation is amazing in and of itself. But when your destination is the white sand beaches of one of the most beautiful Caribbean islands, it becomes just a touch more amazing. Taking time to lay on the beach while that cool Caribbean air blows over you sounds like heaven. But is Jamaica the best place to go for your holiday vacation?
In our guide, we will give you all the reasons why Jamaica is the perfect destination for your next holiday. Plus, we thought we'd help you out just a bit more and discuss the best places to stay on the island and the perfect time to do it.
So don't forget your sunscreen and passport as we list the eight reasons you should choose Jamaica as your vacation destination.
Reasons To Make Jamaica Your Holiday Destination
This island is one of the most popular destinations in the Caribbean and for good reason. There is something on this island for everyone. Whether you are looking for an adventure vacation, a spa weekend, or a cultural excursion, you will find it all in Jamaica.
Here are the top eight reasons why Jamaica should be your next holiday destination:
The most famous attraction is the pristine white sand beaches that are surrounded by the brilliantly turquoise Caribbean Sea. This island has some of the best beaches in the 700-island stretch of the ocean called the Caribbean. You will find many Jamaican resorts and hotels lined up. Feel free to stroll down seven Mile Beach or take a romantic sunset walk around the shores of Montego Bay.
With the line-up of palm trees, the bath of the warm sun and the cool of the tropical breeze which melts all your worries away, the stunning natural beauty and amazing sunsets will have your Instagram feed filled with awe-inspiring, and envious pics. Plus, it will leave you both with memories and stories that you will never forget.
Though there are certain seasons that herald better weather (see the when to visit Jamaica section below), whenever the weather is right, there is no better place to be than Jamaica. The average temperature of Jamaica ranges in the 80s on the coast, and if you want a little cooler temp all you must do is head inland to the magnificent mountain areas for a little respite from the heat.
Taking advantage of the Jamaican resorts gives you access to the wonders of the island. And you can rest assured you will have sun and cool breezes with clear blue skies that only serve to make this amazing tropical getaway that much more special.
Every island in the Caribbean has its own unique flavours. Thanks to the efforts of the native people and the colonists that settled on the island, you get a mix of savoury and bold flavours that just simply make your mouth water. Try the specialty known around the world as jerk chicken and sample the delicious seafood of the coastal areas.
No matter what you try, you will find a one of a kind blend of spices and seasonings that have developed over the centuries to coalesce into amazing Jamaican Cuisine. There are plenty of great restaurants in the hundreds of Jamaican Hotels, but stepping out and eating where the locals eat will give you a better and more authentic culinary adventure.
The vibrant and unique culture of the island is only enhanced by its amazing history. With a culture crafted from its multi-cultural background, the vibe in Jamaica is wholly different from many of its Caribbean neighbours. In fact, a great way to get out and see some of this for yourself is to talk with the personnel at your Jamaica resort and see what they suggest or have to offer.
Many of them will suggest cultural events within the hotel itself or outside the hotel so that you can experience the amazing Jamaican culture. The people of this island are incredibly friendly, laid back, and eager to share stories with you about their beloved Jamaica as well.
In fact, one of the most amazing parts of the culture is the love for storytelling. Along with the rich music and amazing relaxed lifestyle, you will find stunning art and pride in the island's history that is infectious. It will have you wondering why you hadn't found your way to Jamaica before.
Jamaica is an island paradise for sure. From its stunningly beautiful white sand beaches to its tropical forest-covered mountains, the beauty is simply like no other. Taking time to venture away from the coast and into the Blue Mountains, you will find panoramic vistas and majestic waterfalls at every turn.
The innate beauty of the island's natural wonders is one of the best reasons to hop on a plane and get yourself to this picturesque tropical island. National parks and hiking trails lead into the magical landscape of the ecologically diverse habitat. You may also see some wildlife just roaming naturally through their native habitat.
There are tours and guides available for many nature activities. It may be well worth a day trip into the interior of this diverse natural beauty.
6.
Tons of Outdoor Activities
There are so many fun activities that you can take part in that the island is almost like an amusement park in some ways. Whatever form of outdoor activity you like, you can find it somewhere on the island. You can dive in the waters around the island or snorkel off the coast. Or you can jump on a water ski or try your hand at windsurfing.
If you want to stay traditional, just swimming in the crystal blue waters is an amazing way to while away the day. If the beach gets boring, then head inland and raft on a river or hike a mountain. Take a horseback ride down the beach through the mountains.
If you are looking for an adventure-laden holiday on a tropical island, then Jamaica is the way to go. This is one of the best reasons to find yourself enjoying your next holiday here.
Nothing says romance like a beautiful sunset viewed from a hammock on a white sandy beach. The sunsets in Jamaica are spectacular. And if your next holiday is a romantic one, then this is a surefire reason to make Jamaica your destination.
Your significant other will be awed by the beauty and you'll even be able to build memories with them that will last forever.
If you want to party or experience amazing music and cultural festivals, then Jamaica has something for you. The rich vibrant culture is into celebrating and you may just find yourself part of a colourful festival chock-full of island tunes.
Enjoying the laid-back vibe while taking in the unique music and celebrations will enrich your stay on this amazing island.
Where to Stay?
There are many Jamaica Hotels and resorts that are situated on one of the stunning beaches that encircle this great island destination. So which part of Jamaica has the best beaches? Well honestly you can't go wrong with any of the coasts. But there are a few that are more popular than others.
From Montego Bay to Treasure Beach to the stunningly famous Seven Mile Beach you simply cannot go wrong with any local on the island. Though with that said, there is a lot of great Jamaica resorts that call Montego Bay Home. There are so many things to do in Montego Bay. So you may want to consider this as your base of operations while on your Jamaican holiday.
Best Time to Visit Jamaica
All year long, the average temperature hovers around 80 degrees Fahrenheit (26.67 °C). The best time to head to Jamaica is pretty much year-round. There is, of course, hurricane season which is between June and November. Most people suggest the perfect time to hit the beaches of Jamaica is during the winter months.
The climate is perfect, and it is a drier season compared to the others. You may want to look at the shoulder seasons which will have similar weather but cheaper prices.
Final Thoughts…
There are so many reasons to make Jamaica your holiday destination besides the aforementioned. Hopefully, we have convinced you that a getaway to the tropical paradise is a great way to get some relaxation in and enjoy a truly unique culture while doing it.
Now that you know what makes a trip to Jamaica worthwhile, check out our list of the best beaches to go to in Bali, Indonesia.