Top Things To Do In Los Angeles, California, US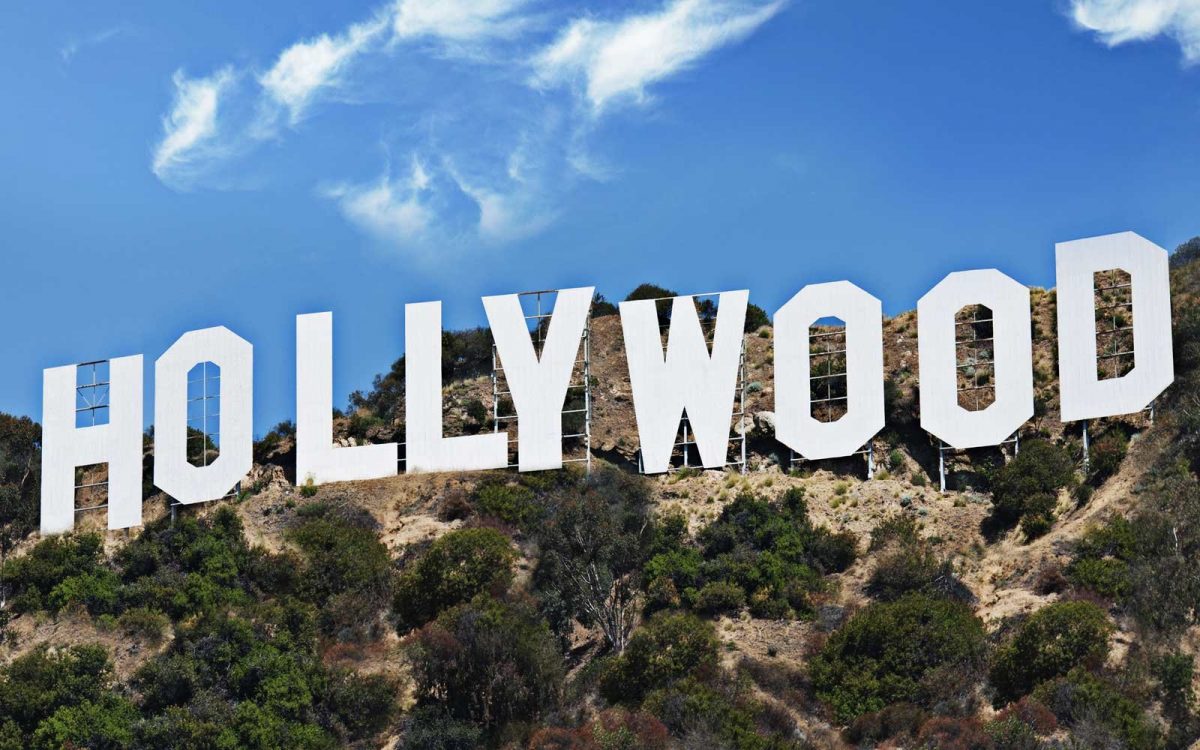 Los Angeles is one of the most famous cities for people all around the globe. Since time immemorial this sprawling city in Southern California of the United States has always been the hub for television and movie industry.
Los Angeles is known as the home of Hollywood. Whenever we hear Los Angeles, we are always reminded of the famous Hollywood Sign.
Los Angeles's rich cultural and ethnic diversity itself has made a mark worldwide. It might be one of the most expensive cities to travel, but there are also plenty of ways to have a great time in Los Angeles without splurging. Whether you plan on splurging or not, Los Angeles will be an absolute treat nonetheless.
1.
Be In Awe Of Universal Studios Hollywood
This movie-based theme park in Los Angeles is gonna leave you mesmerized. All the movie enthusiasts out there, make sure to visit Universal Studios because if you don't you are going to regret it forever.
You get a nice studio tour inside the Universal Studios through a tram ride. The tram ride takes you through exciting sets and sound stages that have wonderful special effects. This can be accessed only with a 'theme park day pass.'
What Is Inside Universal Studios Of, Los Angeles?
The Universal Studios of Los Angeles is divided into the upper lot and lower lot. The upper lot is where the majority of the studio is located. Whereas, you find adventurous rides in the lower lot.
Try not to skip the Jurassic Park – The Ride and Wizarding World of Harry Potter hosted in the upper lot. Likewise, there are so many other live-action shows and musical performances within Universal Studios of Los Angeles.
Not that interested in cinemas? You can spend an entire day in Universal studio, Los Angeles and not get bored. This is because you have numerous options for dining and best thrilling rides to choose from to keep yourself busy and have a good time.
And that's not all. You also get the option to collect your souvenirs from various shops lined one after the other inside the Universal Studios of Los Angeles.
The Universal Studios tickets are of different prices, ranging from $109 to annual seasonal passes. With annual seasonal passes of Universal Studios, you can save a few dollars. However, it is gonna benefit only those who reside in Los Angeles for an extended period or permanently.
You can even spend an overnight here by staying at the hotels around Universal Studios, Los Angeles.
2.
Bring Out The Child In You At Disneyland
Disneyland in Los Angeles is any kid's dream come true moment. For all those who have been waiting to get the ultimate Disney vacation, you get only the best here.
Disneyland in Los Angeles has been the undisputed king of various theme parks around the world. Here, you find the fairy tale ideals roaming around freely. Thus, Disneyland is a hotspot for both kids and adults.
Why Is Disneyland Famous?
The best thing about Disneyland is that they have tried to incorporate all the major animated characters inside Disneyland. From the evergreen Mickey Mouse to the brand new Guardians of the Galaxy characters, you'll find everything here.
The famous Disney parks, Disneyland Park and Disney California Adventure Park in Los Angeles are furthermore divided into theme-based parks, shows, and attractions.
Try to use a map while you travel to various attractive spots of Disneyland, Los Angeles. Chances of getting lost are really high since Disneyland is huge and very crowded. Thus, try getting a Disney map by downloading the Disneyland Mobile App.
If you want to utilize the best of Disneyland, then stay at the Disney resorts, especially the 'three on-site hotels' in Los Angeles. Similarly, the hotels are built based on the Disney theme and offer the most famous character breakfast.
Disney Tickets & Opening Hours
You can avail the Disney tickets from Disneyland's official website. The Disneyland tickets start from 100 USD and above. There are one-day tickets as well as three-day tickets to Disneyland, Los Angeles.
When you avail the tickets, go for the ones that give you an experience of Magic Morning. Magic mornings of Disneyland, Los Angeles are not available every day. So make sure you get a ticket included with it. The availability of Magic Morning in Disneyland tickets depends on several factors.
The Disney California Adventure Park of Los Angeles opens from 8:00 am to 10:00 pm. (If Magic Morning is included in your ticket, then it starts at 7:00 am).
The Downtown Disney District opens from 7:00 am to 12:00 am and Disneyland Park opens from 8:00 am to 12:00 am.
3.
Walk At The Hollywood Walk Of Fame
The most famous sidewalks of all times, The Hollywood Walk of Fame, should not be missed at all if you are in Los Angeles. This is situated at the popular Hollywood Boulevard. If you haven't heard much about the Hollywood Walk of Fame, let us help you in knowing more.
The Hollywood Chamber of Commerce came up with the idea of creating the Walk of Fame. By doing this they wanted to glorify all the legendary people whose names were synonymous with glamour and excitement globally.
The Hollywood Walk of Fame in Los Angeles came into existence in the year 1956 in Los Angeles. Now, it has more than hundreds of tiles of famous celebrities within the entertainment industry.
Make sure not to bump into each other while you search for your favorite actor's tile on the pavement in Los Angeles.
4.
Learn About Space In Griffith Observatory
The Griffith Observatory in Los Angeles is a great place for people who love to know in-depth about space. There are several science exhibits and planetarium shows that keep the tourists of Los Angeles engaged and happy.
If you want to spend an evening in the observatory, that would be the perfect choice to get a splendid sunset of the Los Angeles city covered in lights.
Those who are interested in hiking, you guys can hike up to the observatory, using the West Observatory Trail. However, make sure that you are covered in layers so that once you reach on the top you are protected well from the cold weather.
The Griffith Observatory is one of the free things to do in Los Angeles. However, you have to buy tickets for the planetarium show.
Children below the age of 14 have a concession on their tickets. However, kids below the age of 5 are allowed to watch only one show since the rest of the space shows do not cater to them.
5.
Splash Waves At Santa Monica Pier
Santa Monica Pier is one of the iconic landmarks of Los Angeles. It has played a major role in every film that was shot in Los Angeles.
Santa Monica Pier in Los Angeles is the best fun things to do with the family in Los Angeles. People come here to get sun-kissed and splash waves at each other. Most of the times the beach is crowded with families.
Therefore, it is one of the best things to do with kids in Los Angeles. The moment you are here, you get to see so many happy faces celebrating their life in full throttle.
If you are travelling with kids, this is the best place to be in Los Angeles. Mainly because it has numerous fun rides and games that are part of Pacific Park.
Have you ever dreamt off entering these rides for free? Cause you're in luck! There is no admission fee for any of these rides. All you need to do is get a 'Santa Monica Pier unlimited ride wristband'.
There is also a Santa Monica Pier Aquarium which is open only for limited hours beneath the pier in Los Angeles. This is situated under the Carousel building.
There is a walking tour of the Santa Monica Pier of Los Angeles every Saturday and Sunday. The tour guides are dressed in blue shirts, therefore, it is easy to spot them. This is a free thing to do in Los Angeles unless you approach the guides in a group.
Also, the Santa Monica Pier is open for 24 hours. All you need to do is pick a time and travel to this fun center in Los Angeles.
6.
Splurge Or Window Shop At Rodeo Drive
Rodeo Drive is located in the most popular Hollywood Boulevard of Los Angeles. Majority of the Rodeo drive stores here are the major international brands that will never make your wallets happy.
If you have enough money to splurge, then this place is heaven for you. If you don't want to splurge you can always opt to window shop and loiter around the entire area.
Have we got any Pretty Woman movie fans here? If yes, Rodeo Drive in Beverly Hills is the place Julia Roberts goes shopping. So, if you have been an ardent fan of the movie and want to visit this place, why not?
You may end up spotting some celebrities too, perhaps Julia Roberts for real. Yes, you heard us right, this is the main area in Los Angeles where celebrities go to get shopping done.
7.
Don't Miss The Hollywood Sign
What is it that comes to your mind the moment you hear Hollywood? For a majority, it is this sign of Los Angeles. The Hollywood sign is now considered as the best landmarks of Los Angeles.
How many of you know that the sign was first created as an advertisement for a real estate agency? Later, it got widely recognized and was lifted up much further.
Now, the Hollywood sign is so huge that you can catch a glimpse of the Hollywood sign from several places. There are several more interesting facts about the Hollywood sign which you should definitely familiarize yourself with before you visit.
Most of the people try to see the Hollywood Sign from the Griffith Observatory in Los Angeles. The back corner of the parking lot of Griffith observatory helps you get a great view of the sign. Once you hike up to the observatory, a good view of the Hollywood sign awaits you.
8.
Know It All In Getty Museum
Getty Museum of Los Angeles is the largest museum in the city. It is sprawled elaborately in 750 acres of land. The complex has 9 buildings.
Getty Museum is certainly one of the exciting things to do with your kids in Los Angeles. Almost every day the museum is flooded with families.
Kids playing at the museum is not an uncommon scene here in the Getty Museum of Los Angeles. They are even given a special one hour tour of the museum during summers.
The museum is known for its fine artwork. Some people say they pay a visit here to see the architecture. This was built by the famous architect Richard Meier. The Getty Museum is considered California's best outdoor spaces.
9.
Rock And Roll In Sunset Strip
The Sunset Strip of Los Angeles is a 1.6-mile stretch. It is widely popular for its great rock and roll history with many live night clubs and West Hollywood bars.
This is the perfect place to spend your evening if you are in Los Angeles. Similarly, with so many dining in options and great shopping areas, one couldn't have asked for a better evening.
Throughout this 1.6 mile stretch, you'll find huge hoardings towering the street. This is another striking factor of the Sunset Strip.
The area became really popular worldwide with the American detective series 77 Sunset Strip.
10.
Reminisce Hollywood History In Paramount Studios
The oldest Hollywood studio in Los Angeles, that's Paramount Studios now for everyone. The museum inside the Paramount Studios is one of the top tourist attractions of Los Angeles.
This doesn't mean that Paramount Studios isn't operational now. It still functions as a stage for several television shows. It would be a great experience if you get to see the live production of any show here. Unlike the old days, the studio doesn't produce movies anymore.
The tourists can avail guided tours inside the studio. If you are lucky you may even spot some celebrities, but don't be disheartened if you don't get to see anyone. Try not to visit this place during summer and year-end holidays, because most of the crews do not work during this time.
11.
Must-Visit Los Angeles Zoo
The Los Angeles Zoo is home to more than 250 different species in the world. It is famous for the largest flocks of Flamingos in the world.
The zoo is widely popular for so many things. Firstly, it has the biggest rainforest exhibit in the world. Secondly, you can see plenty of Reindeers in the holiday season and lastly, it has the best zoo lights which have been considered as the best zoo lights in the U.S. Above all, kids also have a play area to relax and have some fun after a tedious walk inside the zoo.
Make sure to be in the zoo during animal feeding hours, so that you don't miss any animals. Likewise, try to pay a visit during weekdays since it is less crowded than weekends.