Things To Do In Orlando, Florida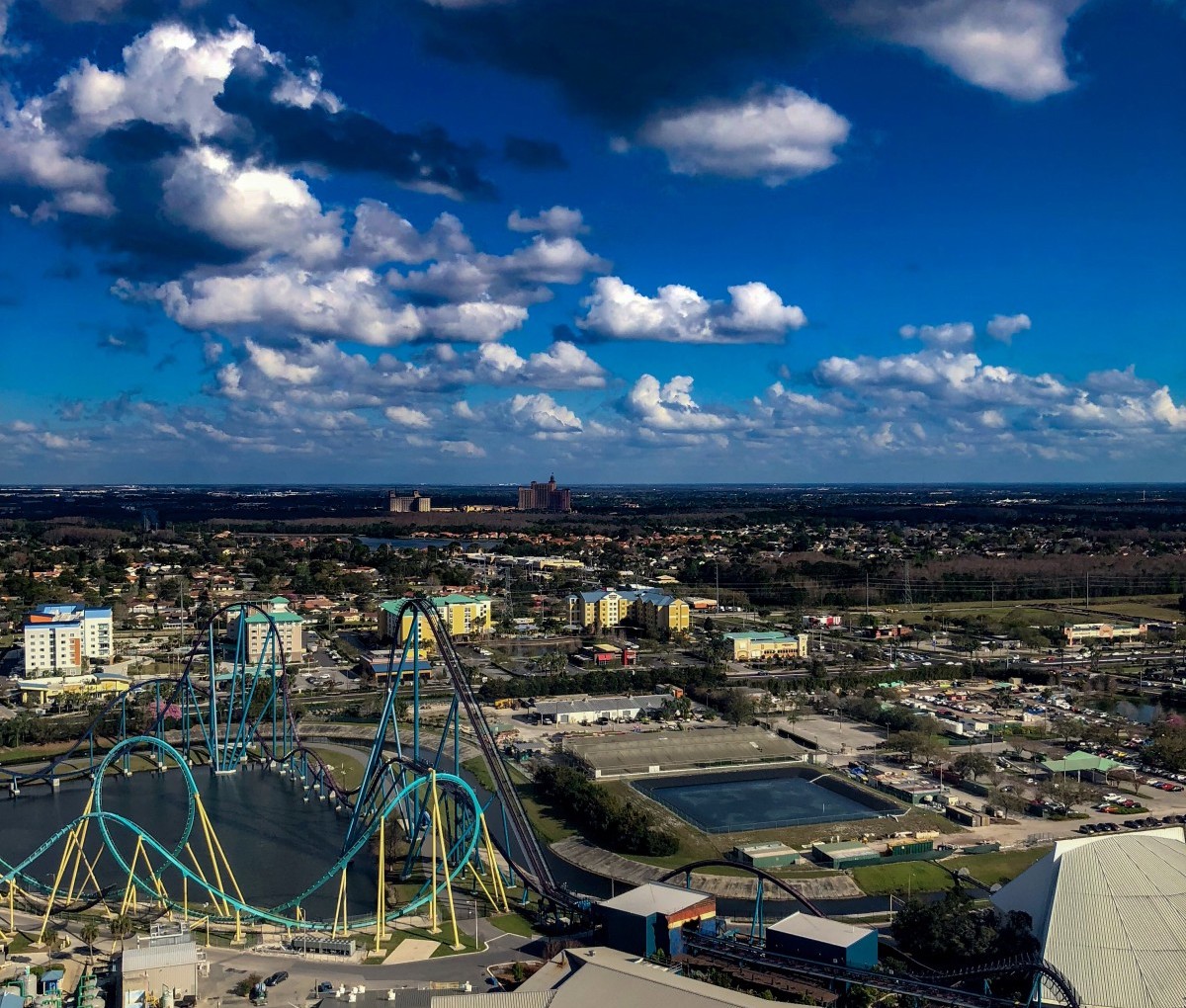 Often known as the Theme Park Capital of the World, Orlando is located smack dab in the Sunshine State. However, while we all know Orlando is famous for its theme parks, especially Disney World and Universal Studios, you'll be surprised by all the things you might have missed.
We're sure that after you're done reading this you will want to make some changes to your existing itinerary.
1.
Discover The Artist Within You At The Orlando Museum Of Art
Get in touch with your artistic side at the Orlando Museum of Art. Founded in 1924, the Orlando Museum of Art carries a wide collection of artwork and has an interesting line up of exhibitions ongoing at any one point of time.
If you're into pop and contemporary art, we're pleased to let you know that the Orlando Museum of Art carries the likes of Andy Warhol and Robert Rauschenberg.
What's more is if you're looking to explore your own artistic skills, the Orlando Museum of Art also hosts a wide range of art programs for both adults and children. They even have family programs which are a great alternative to the regular family-based activities when in Orlando, Florida.
Admission into the Orlando Museum of Art is priced at USD$15 for adults. Admission prices for seniors, children and military are discounted. Art programs have a separate fee depending on what you're looking for.
2.
Ride In A Hot Air Balloon At Kissimmee
While the region of Kissimmee, Orlando is overflowing with the majority of the state's theme parks, we found that there was a wide range of alternative activities. This is especially so if you are looking for romantic things to do while in Orlando.
Get on a hot air balloon ride and treat your better half to unparalleled views of Kissimmee. You will find that most hot air balloon rides complimentary buffets, so make sure you eat your money's worth!
Hop on a train or ferry and hit the Clearwater Beach. As the name suggests, you can expect to find crystal clear waters. Pack a picnic and have a good ole' beach date with that special someone.
Check out Old Town Kissimmee, which is an outdoor shopping area that has been in operation since 1986. Be prepared to take a trip back in time when you visit Old Town Kissimmee with its gaudy neon lights and classic cars being all sorts of reminiscent.
3.
Get Ready For The Performance Of A Lifetime With The Blue Man Group Orlando
If you're in Orlando with the kids and a theme park isn't your cup of tea, check out the Blue Man Group Orlando. The Blue Man Group Theatre is located at the Universal Orlando Resort. Meaning that you can let your kids enjoy the theme park while you slip away for a little bit.
Expect a multi-sensory extravaganza by the Blue Man Group Orlando whose tagline is very aptly, "Blue Man Group: enemy of monotony, remedy for boredom, promoter of overjoy and elation".
We're happy to announce that they don't disappoint and we're sure you will be glued to your seats for a performance like nothing you've seen or heard before!
There are regular shows happening at the Blue Man Theatre at the Universal Orlando Resort and tickets start at USD$60 per adult.
4.
A Sweet Escape Awaits You At The World Of Chocolate Museum
The World Of Chocolate Museum is quite possibly the sweetest tour you will ever be on. Check out chocolate sculptures of world-famous landmarks amongst other gravity-defying chocolate creations.
A guided tour through the World Museum Of Chocolate will also give you insight into the history of chocolate and some of the methods used to make the much-loved treat. You can also expect to take part in tastings during your tour, which unsurprisingly is a crowd favourite.
So make sure you saved space for dessert because we're sure you're going to want to be a part of the various tastings that occur during your tour of The World Of Chocolate Museum.
Each tour takes approximately 45 minutes and tours happen every hour. A ticket to the most decadent tour in Orlando will cost you USD$16.95 before tax, prices are discounted for children, seniors, and military.
5.
See Real Dolphins And Manatees On The Florida Dolphin Tours
As mentioned, Clearwater Beach lives up to its name and with Florida Dolphin Tours you might just get to see some real-life dolphins and swim with a manatee. At the Florida Dolphin Tours, you get to design and create the perfect tour.
The Florida Dolphin Tours are ready to take you airboating, to the Kennedy Space Centre, or swimming with dolphins or manatees. It really depends on the type of day you wish to spend with them.
The Kennedy Space Center Tour is great for families travelling with kids. Great for both the young and young at heart, the Kennedy Space Center Tour is definitely out of this world. You will get to experience a blast off simulator, meet a real astronaut, and tour the Apollo/Saturn V Center amongst other things.
Check out the wide variety of tours and book your tickets now, they've even taken the liberty of indicating which tours are likely to sell out the fastest due to their popularity. Tour prices are usually in the USD$100 to USD$150 range.
6.
Set Sail On The Titanic Exhibition Orlando
Get a deeper understanding of the tragedy that was the Titanic at the Titanic Exhibition Orlando. Check out the large collection of artefacts that were recovered from the original shipwreck.
Opt for the Titanic Artefact Exhibition Dinner Gala. There you will get to treat yourself to a three-course meal and an interactive show that takes you through the events that occurred on the eve of the Titanic's demise.
This experience gives you an entirely new perspective of the Titanic and we reckon you will come away with a deeper understanding of the events that led up to the ships sinking.
After dinner, you will receive a guided tour of the collection of over 300 artefacts that were recovered. Admission to the Titanic Artefact Exhibition Dinner Gala will set you back just under USD$60 per person.
7.
Pack A Picnic And Catch Some Sun At The Baldwin Park Orlando
Looking for free activities for when you're in Orlando, Florida? Take a trip down to Baldwin Park. You can expect to find 50 miles of trails and 200 acres of park, perfect for a picnic, jog, or bike ride.
The vast area of the park also includes playgrounds, basketball courts, baseball fields, and a wide range of other amenities. At Baldwin Park Orlando you can also find a collection of restaurants and bars for when you need a little pick me up.
8.
For Unbeatable Views Check Out Icon Park Orlando (Coca-Cola Orlando Eye)
If you're looking for a different kind of park experience then we recommend Icon Park Orlando. Icon Park Orlando is home to the ICON Orlando, formerly known as the Coca-Cola Eye.
That is a 400-foot Ferris wheel that will definitely take your Orlando experience to new heights both literally and figuratively.
The ICON Orlando operates both during the day and at night offering two very different kinds of views and experiences. You can choose to dine in your own personal capsule as well, making it a great date night idea.
Tickets to the ICON Orlando start at roughly USD$28, prices vary as there are combo tickets and personal capsules available.
9.
Question Everything You Thought You Knew When You Visit Ripley's Believe It Or Not
Many of us grew up watching Ripley's Believe It Or Not on the television and still hold fond memories of guessing the answers to their Fact Or Fiction segment.
Duck into the Ripley's Believe It Or Not Museum in Orlando to get up close and personal with many of the strange and amusing artefacts.
For a little more than USD$20, you will be allowed to see 16 themed galleries with over 600 curious artefacts. The Ripley's Believe It Or Not Museum Orlando opens from 9am to 12am daily with the last admission being at 11pm.
Expect a wild ride from start to finish as you set your eyes on the likes of an original vampire killing kit and rather grotesque shrunken heads.
10.
Paddle Across A Lake At Lake Eola Orlando
Have you always wanted to feel like you're part of a cliche of a romance movie? Make those dreams come true at Lake Eola Orlando. Paddle across this 0.9-mile body of water in an adorable swan-shaped boat with your soulmate by your side!
Lake Eola Park in Orlando is another great place for a family picnic. If you're in Orlando with kids this is a great place for you to get them outdoors and out in the sun. Lake Eola Park has picnic tables and electricity for rent meaning that you are all set for a family-friendly day out.
11.
Pump Up The Adrenaline At The Boggy Creek Airboat Rides
If you're an adrenaline junkie at heart and are looking for your fix, you should definitely check out the Boggy Creek Airboat Rides. A ride on an airboat that takes you across the wetlands of Kissimmee will enable you to come up close and personal with all sorts of Orlando wildlife. You can expect to see alligators and all kinds of wild birds.
An airboat ride will take roughly 30 minutes at 40mph and it can carry 17 passengers at a time. A ticket to a 30-minute Boggy Creek Airboat Ride will cost USD$24 for an adult and USD$21 for a child. There are also 60-minute airboat rides which you can even take at night for that added thrill factor.
Feeling a little peckish after your airboat ride? Dine like a true Floridian as you chow down on some BBQ gator tail and catfish. We can't think of a more authentic day in Orlando, Florida.
12.
Have Your World Rocked At WonderWorks Orlando
WonderWorks Orlando is something you absolutely must do if you're travelling with kids. As soon as you see the exterior of the building you will understand why. There is no way you could walk past a seemingly overturned building that looks like it was torn right out of the ground.
Step inside WonderWorks Orlando and be met with a plethora of activities that will keep both you and the kids entertained for hours! You will get to experience what it would feel like to be in an earthquake or find out just how cold arctic waters truly are.
WonderWorks Orlando will serve not only as a fun day out but also as a valuable learning experience for the children.
Furthermore, a day at WonderWorks Orlando is a great way to stay out of the scorching heat. Admission to WonderWorks Orlando will cost you roughly USD$35 per adult and USD$24 per child. There are group discounts available so we say round up the whole family!
13.
Get Nostalgic At The Crayola Experience Orlando
We bet Crayola crayons were as big a part of your lives growing up as they were ours. There's just something about a Crayola crayon that takes you back to a time when things were simpler.
That's why we know you don't want to pass up the opportunity to see visit the Crayola Experience whilst you're in Orlando, Florida.
Check out how your favourite coloured companions are made and even get to be in your own colouring page. We think you might even love this attraction more than your kids.
The Crayola Experience Orlando has plenty of group discounts and special prices available, you can even get annual passes if you think you just can't get enough. If you're living in the states the Crayola Experience has more than just one outlet and your annual pass is valid at the various outlets.
That's A Wrap!
As we've mentioned, there is so much more to Orlando than the likes of theme parks. We hope you manage to experience the many different sides of the gorgeous and exciting city.
There really is an abundance of wildlife, learning experiences, and adrenaline pumping activities for you and the entire family.
If you're looking take a trip that includes both theme park hopping and everything we've mentioned in this article we suggest you book tickets to all the various attractions and plan well in advance so as to avoid any disappointment.