10 Best Zoos In America You Must Visit At Least Once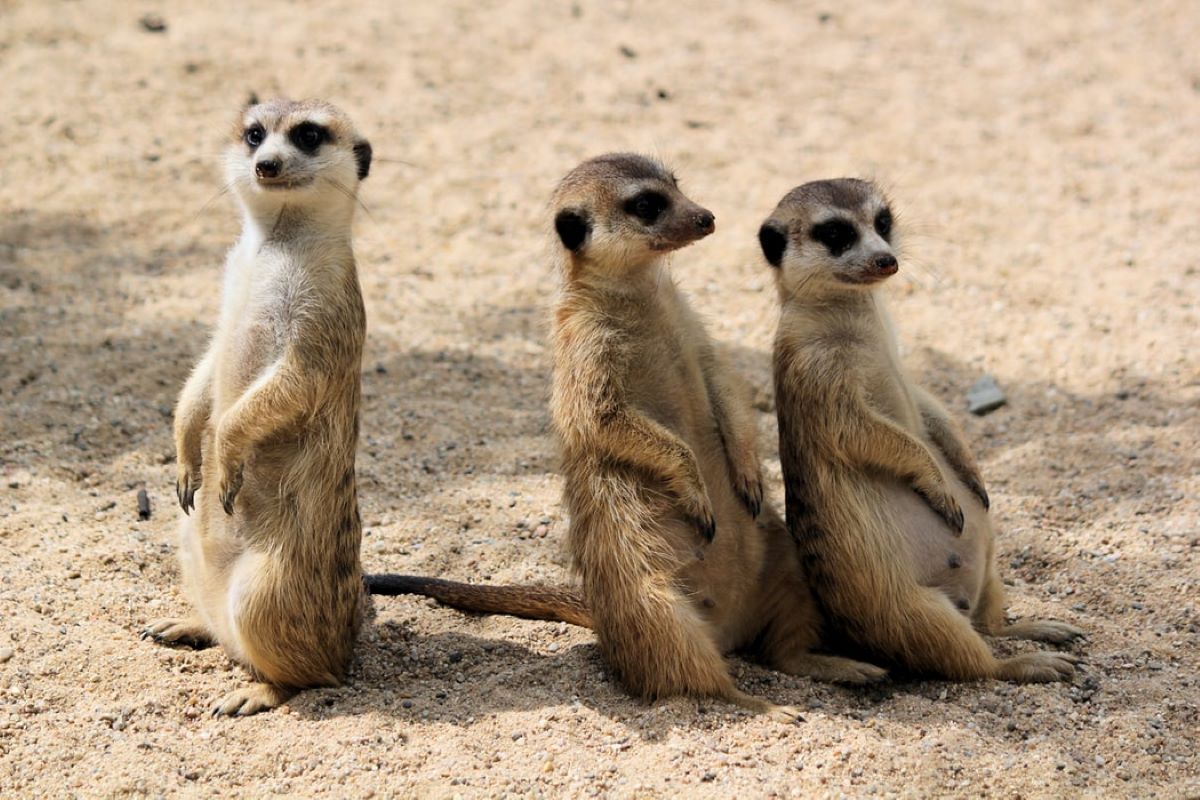 Ah, the family vacation. Depending on who you talk to, you may be greeted by dreamy sighs and enthusiastic narrations of fond memories. On the other side of the coin, you could also be met by an anguished sigh and an exasperated "Let's not talk about that". It's no secret that vacations are hard: the planning of itineraries, booking of hotels and tours… What's more a family vacation where you have to please both the overly-active young who can't sit still for more than 10 minutes, and the adults who really just want a break, please. If you've ever been in this sticky situation of planning a family vacation, here's why you should consider visiting a zoo.
Why You Should Visit A Zoo
Firstly, a day out at the zoo is a fuss-free way to guarantee a whole day of fun for the whole family. Kids are sure to be captivated by all the various furry friends. With so many exotic and interesting animals for them to see, it'd be difficult for the children to grow bored. Goodbye temper tantrums! For the adults who prefer a more chill day out, the zoo's relaxed atmosphere is perfect for strolling with a cup of iced coffee. Furthermore, an outing to the zoo also has great educational value. What better way to impart to your children the importance of wildlife conservation by introducing them to an actual endangered species?
Convinced that you and your family need to visit a zoo now but not too sure what the best zoos to visit are? We have identified 10 of the best zoos in the U.S for you, so read on!
With more than 4000 animals, Pittsburgh Zoo is easily one of the best zoos in the U.S. in our book! Some of the crowd favorites include the majestic African lions, Amur tigers and cheetahs. Educate yourself on the increasingly important issues of wildlife conservation at one of their many educational programs. For a more immersive experience, visitors can also participate in a Giraffe Meet and Greet every Monday, Wednesday and Fridays for an hour between 11 am and noon. Besides animals, you can also enjoy a thrilling zipline ride at Pittsburgh Zoo!
Check out our comprehensive guide on Pittsburgh Zoo, one of only six zoo and underwater world combinations in America.
Rating: 9/10
When we're talking about the best zoos to visit, one definitely can't miss out Toledo Zoo! If you've been wanting to watch the grand hippos in action, Toledo Zoo is one of the best zoos to visit. Toledo Zoo is the only zoo that has a Hippoquarium that houses hippos. Besides hippos, visitors can also see other animals that are rarely seen such as Zebra sharks, piranhas, seahorses and more. Furthermore, Toledo Zoo is also recognized as a global leader in wildlife conservation with conservation efforts for over 80 species. The zoo's dedication to protecting the world's wildlife is another reason why it's easily one of the best zoos! Interested to visit Toledo Zoo?
Before you pack your bags and visit the world-famous Hippoquarium, read our comprehensive guide on Toledo Zoo.
Rating: 10/10
Zoos, as we know them, house animals. But what about a zoo with a 4D cinema? Or a zoo with a carousel? Now, that's unique! Detroit Zoo easily claims a spot in our list of best zoos in U.S. with their ingenious addition of these extra amenities that's sure to spice up your family day out. Apart from these facilities, Detroit Zoo also claims a spot in our list of best zoos as it is the first zoo in the U.S. to exhibit animals using bar-less cages. This means more intimate and meaningful experiences with the over 2,400 animals that reside in Detroit Zoo. Ready for a one-of-a-kind immersive experience at one of America's best zoos?
To know all about the zoo's opening hours, ticket prices and its many attractions, our comprehensive guide on Detroit Zoo will provide you with all the information you need.
Rating: 9/10
Fan of birds? San Antonio Zoo will be one of the best zoos for bird-lovers. Home to 750 species and more than 3,500 animals from all over the world, San Antonio Zoo has the world's largest birds collection. Besides birds, the zoo is also home to the endangered Spectacled Bear. For a more meaningful trip, visitors can learn more about this endangered animal at the Bear's Corner. In addition, you can also get up close and personal with the zoo's giraffes. For just $7 per person, you are able to feed these adorable long-necked mammals.
Beyond its extensive collection of bird species, San Antonio Zoo offers even more entertainment value for the entire family. See our comprehensive guide on San Antonio Zoo to find out more!
Rating: 8/10
Nashville Zoo, the 9th biggest zoo in the United States, definitely deserves a place in our list of best zoos. Rated as Middle Tennessee's top paid attraction, more than a million visitors flock to Nashville Zoo yearly. (What more proof do you need that Nashville Zoo is indeed one of the best zoos in the U.S that you really ought to visit?) Animals that most visitors fall in love with at the zoo include the Sumatran Tigers, Winsol the Aardvark and Masai Giraffes.
If you are travelling to Tennessee, read our comprehensive guide on Nashville Zoo as you plan your trip itinerary.
Rating: 8/10
An award-winning Cultural and Educational institute, Jacksonville Zoo is one of the best zoos in U.S. for an educational fieldtrip. You can easily spend a day at this zoo visiting their dozen animal exhibits and seven Gardens exhibits. The zoo also houses many animals that are indigenous to Florida such as manatees and alligators. When you're at Jacksonville Zoo, be sure to check out their jaguar! Interesting tidbit: Jacksonville Zoo was the first zoo to have a black jaguar in captivity. All the other jaguars in other zoos are descendants of the jaguar living in Jacksonville Zoo. I don't know about you but this fun fact blew my mind!
Jaguars aren't the only animals worth seeing at Jacksonville Zoo. For more, you'll want to check out our comprehensive guide on Jacksonville Zoo.
Rating: 8/10
Voted first in the ranking of best zoos in the U.S. by Trip Advisor, it would be almost blasphemous to leave Memphis Zoo out of our list of best zoos in America. With a history of 100 years, this zoo houses over a jaw-dropping 500 species. Their most popular resident will surely be the irresistibly cute Giant Pandas. Indigenous to China, you can now catch these adorable furry friends in America. Besides the Giant Pandas, visitors can also meet the magnificent King of the Jungle (or in this case, King of the Zoo), the African Lion. Interested to experience for yourself the charms of one of the best zoos in America?
Before you get acquainted with Memphis Zoo's adorable pandas, see our comprehensive guide on Memphis Zoo to learn more about its ticket packages, amenities, and dining options!
Rating: 10/10
Curious to see the famous flightless bird, the Emu, but have no funds to book a flight to its native home, Australia? Fret not, at Oakland Zoo, visitors are able to catch emus in action at the Wild Australia exhibition. Besides emus, visitors will also be enthralled by the sight of the grand yet gentle African Elephants at Oakland Zoo's African Savanna exhibition. Tired of walking? Visitors can board a Gondola ride and enjoy a bird's eye view of the zoo from 650m up in the sky. With so much to see and do, Oakland Zoo is definitely one of the best zoos in America that you must visit at least once.
For other famous animals, nearby attractions, hotels and more, read our comprehensive guide on Oakland Zoo.
Rating: 9/10
Red Kangaroos, Black Swans, Koalas: these are just a tiny sampling of the over 1000 animals that the San Francisco Zoo proudly houses. A member of the Species Survival Plan, the San Francisco Zoo makes our list of best zoos in America for its sincere dedication to the protection and conservation of endangered species. With continuous renovations to its exhibits, you will not grow bored even on a repeat visit to this zoo! Interested to pay a visit to this family-friendly destination?
For everything you need to know, read our comprehensive guide on San Francisco Zoo.
Rating: 8/10
To end off our list of best zoos in America: Kansas City Zoo! With a land area of a whopping 202 acres (for comparison, that's almost twice the size of New York's Central Park!), you can easily spend a full day at Kansas City Zoo. Established in 1909 with a meager collection of animals, the zoo has since grown from its humble beginnings. Now, the zoo is the proud home to more than 1,300 animals from all over the world. Must-see animals include the black rhinos and king penguins.
Besides the passive viewing of animals, Kansas City Zoo also provides ample opportunities for a more immersive experience. Popular activities include marine feeding where visitors can personally feed a stingray.
What else can you do after interacting with Kansas City Zoo's delightful marine animals? Check out our comprehensive guide on Kansas City Zoo to plan your visit!
Rating: 9/10
Final Thoughts
Zoos are without a question, a great idea for a fun day out. A perfect blend of entertainment and education, why not center your next family vacation around a visit to a zoo? Each and every zoo in this list of best zoos in America is worth visiting.
Visited one of these best zoos before? Share your experience with us in the comments below!