Things To Do In Louisville, Kentucky, US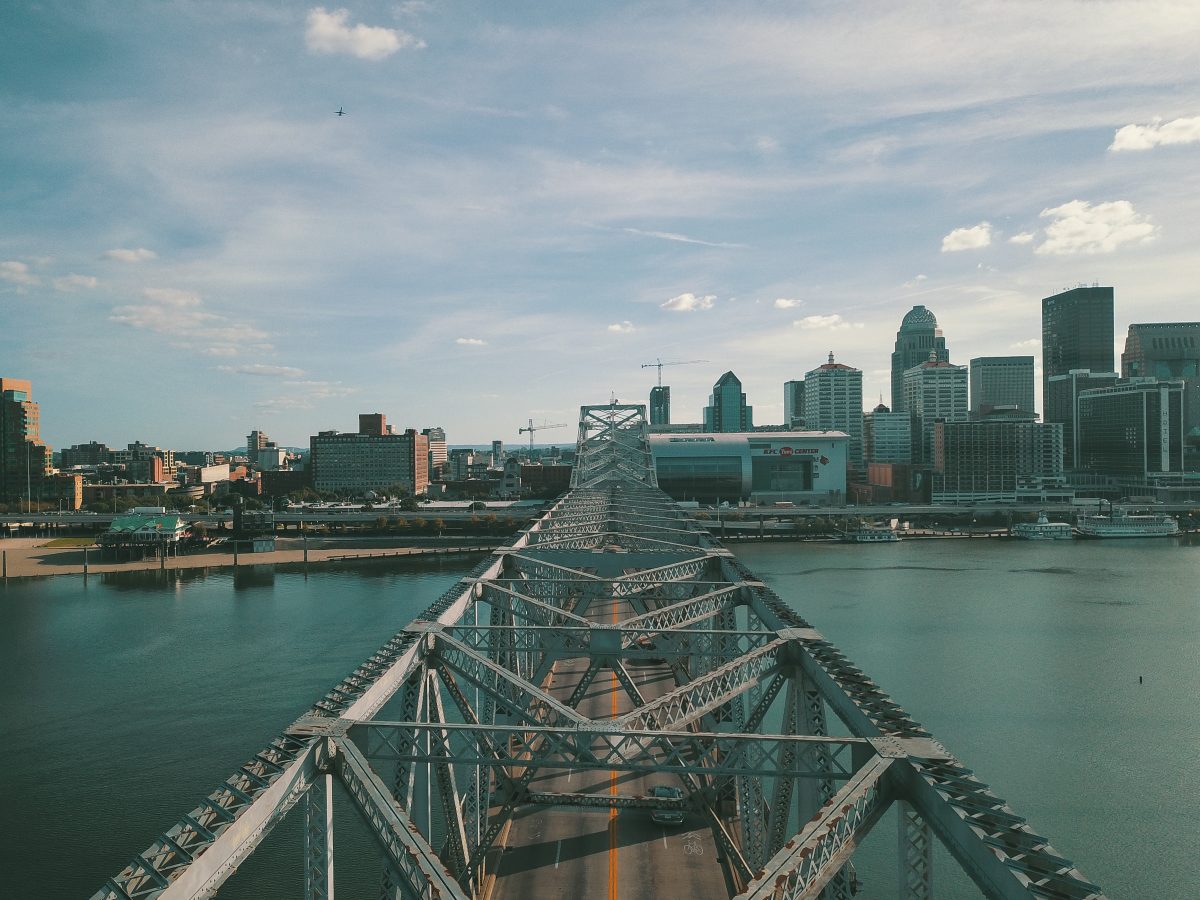 Louisville is probably not on everyone's list of go-to places, but that should definitely change. This historic city has many exciting places to visit and fun things to do! Louisville is the biggest city in Kentucky, and you can find plenty of diverse attractions for all ages.
Your time in Louisville will be a mix of learning, chilling, dancing, and a whole lot of other fun. We have rounded up different activities you can be a part of on your visit to this unique city. Here is our top list of Things To Do in Louisville, KY.
1.

Visit The Kentucky Derby Museum
Mention Louisville to your American friends, and most likely they will say, Kentucky Derby. That's right, Louisville is home to the world-famous horse racing Kentucky Derby. So if you're in town, visit the museum of the sport and learn all about it.
You'll be able to see the legends and artifacts of the sport. The museum first opened on April 1985 and has since attracted millions of visitors.
We all know that some are not interested in going to a museum, because it could be boring. But hold your thoughts. The Kentucky Derby Museum isn't like the typical museum. The Kentucky Derby is an interactive museum which makes it fun for all ages. For example, there are two levels in the buildings dedicated to family-friendly interactive exhibits. There is the 360-degree, "The Greatest Race," where you can experience the horse race close to the real-life with immersive sound and visuals.
Do you maybe have a friend that is a fan of horse racing? Why don't you buy them a gift at the Museum's gift shop? Hungry much? Head over to the Derby café and satisfy your hunger before you head to your next adventure.
2.

Explore Muhammad Ali Center
Everybody knows Muhammad Ali. Even if you're not a boxing fan, you've most likely heard about him. He is arguably one of the most famous people in the world. So why is there a Muhammad Ali Center specifically in Louisville, KY? Well, because Muhammad Ali spent most of his boyhood in the city and his life story goes beyond boxing and has inspired many people.
Visit this amazing cultural attraction to get to know more about his legacy. The centre consists of five interactive exhibits that showcase his six core principles (confidence, conviction, dedication, giving, respect, and spirituality).
You'll be able to re-watch his greatest fights throughout his boxing career. Other attractions here are the interactive timeline of Ali's life, art galleries, café, and retail store. This is the one place where you can learn all about his life in one day!
Muhammad Ali Center is open Tuesday to Saturday from 9:30 am – 17:00 pm and Sunday from 12:00 to 17:00

Admission: US$14 (adult), US$10Students, and US$9 Children. Under 5, free.
3.

Get To Know Baseball At Louisville Slugger Museum Factory
Are you a baseball lover? Because the Slugger Museum Factory is a must-visit place for all Baseball enthusiasts. Since 1884, Louisville Sluggers have been making quality baseball bats for the Major League Baseball. You'll stroll down the factory where you can see how these world-famous bats are actually made.
One thing that you'll not miss when visiting the museum is the world's biggest baseball bat that is 120feet long! Whether you like baseball or not, you will surely admire the scene. This award-winning attraction has more in store for you! Get in the batting cage and take some swings using one of their replica bats, visit a huge baseball glove made from prehistoric limestone, and watch the 13-minute film of some of the best players in the sport in action.
Another awesome thing is you'll receive a free mini-bat after you've taken the tour here! If that's not enough, why not create your own baseball bat customized with a message or your name on it! Why not bring your new baseball bat and test it out at one of Louisville parks!
4.

Experience Churchill Downs
Home to Kentucky's derby racing, the Churchill Downs is a racetrack featuring one-mile dirt, seven turf racecourse, and an oval track. This 147 acres also has a backside barn, which is home to more than 5,000 horses each year. Churchill Downs is located just next to the Kentucky Derby Museum, so visiting both one after the other is a must. Get to know all about the sport in one day!
After looking around the museum, you can take the tour of the Churchill Downs which is offered by the Museum. You'll have the chance to get into a racetrack, learn the history and even go behind the scene on the week leading to the derby race! Whether you're a horse lover or not, the tours will be a memorable experience. Don't forget to bring your camera to catch a glimpse of this historic site.
5.

See Lovely Animals At Louisville Zoo
A visit to a zoo is always a good idea because it is entertaining and fun for all ages. A trip to Louisville Zoo will not disappoint you. The zoo is home to over 1,100 animals housed in natural settings tailored to the specific regions of the world. There is the Australian Outback, Africa, the New World Exhibit of the Americas, and much more.
Furthermore, the zoo's award-winning islands of Gorilla Forest and Glacier Run are not to be missed. Besides visiting the diverse animals, there are also other fun attractions here. Visit the fun rides at the Splash Park, zoo trams and trains, Camel Rides, African petting zoo, and a lot more. If you're here during the Halloween time, dress up and join the "World's Largest Halloween Party" here at the Louisville zoo!
If you're an animal lover and want to contribute to a good cause, ask the employee about their conservation programs and see how you can help them!
6.

Spend The Day At Waterfront Park
Louisville has been nicknamed "the City of Parks." Rightly so, the city boasts many beautiful outdoor spaces. One you shouldn't miss is the lovely Waterfront Park. This huge park is home to some of Louisville's best attractions. You can easily spend the whole day here.
Located along the Ohio River, Waterfront Park is a beautiful place to hang out with your family or even by yourself. Explore the park on land by renting a bike or rent a kayak and explore by water. If it gets too hot, you can immerse yourself in the Waterplay in the adventure playground. The big outdoor spaces are great for picnics. On a nice day, there are vendors selling food and drinks. Chill out, eat some good food, and enjoy the beautiful view.
Did you know that Abraham Lincoln was born in Kentucky and that he spent a lot of times at this very waterfront? Make sure to visit the Lincoln Memorial, which was designed by a world-famous landscape architect, Hargreaves Associates.
Don't forget to cross the big four bridge which connects the city to Jeffersonville, Indiana.

The Waterfront Park also regularly holds some of the city's best open-air concert. Check out their schedule and join the party!
Waterfront Park in Louisville is open daily from 06:00 – 23:00.
7.

Cruise The Old Belle of Louisville
One-must do attraction in Louisville is to get on board the 100 years old Belle of Louisville, the oldest operating Mississippi style steamboat in the world! You'll be able to see the city of Louisville and the Ohio River from a different perspective. The historic cruise has indoor and outdoor seating, a bar, dance floor, stage, sound system, and much more!
There are different types of cruises you can take: Brunch, Lunch, Dinner, Harbor History, dance, and many more. If you just want to see the city and enjoy delicious food, you should opt for the Lunch and Dinner cruise. Both include sightseeing, live entertainment, bandstand, bar, and outdoor observation deck. We recommend taking the dinner option because you'll have the chance to see magnificent sunset over the bridge!
The Belle of Louisville is one of the top Louisville KY attractions so it can get crowded sometimes. Make sure to check their website and book in advance.
8.

Have An Adventurous Day At Louisville Mega Cavern
Get yourself into an underground adventure and learn what's below this wonderful city.

This man-made mega cavern is home to the world's only underground zip line course! Not only that, Louisville Mega Cavern has more exciting activities to offer.
Hop on the mega tram which will bring you around this vast cavern, spanning 17 miles of corridors beneath Louisville! This activity is perfect for all ages. Bring your family to learn about the history and science of this one of a kind place.
Are you looking for a more exhilarating activity? Take on the mega bikes which feature over 320,000 square feet of trails, jump lines, BMX, Cross Country, Pump track, and a lot more.
Another popular attraction here is the Mega quest, the world's only underground aerial ropes challenge. Test your skills against your friends and family and see who can finish the track faster and better!
9.

Stroll Around Old Louisville
If you're into history, especially American history, you have to visit Old Louisville. This historic district is the third-largest in America consisting of 48 city blocks, and hold the most extensive collection of Victorian mansions in the US. Most of the architecture you'll see originated from the late 19th and early 20th centuries.
To get the best out of exploring this district, join the Historic Old Louisville Walking Tour. A 60-minute guided tours where you will not only see the houses but know its full history. Taking the tour is the only way you can come inside the mansions. Go back in time and experience this historic homes.
Don't forget to explore the central park, where the historic old Louisville is located. This 16 acres park was designed by Fred Olmsted. It has elaborate walkways, beautiful pergola, playground, tennis and volleyball courts, and picnic tables. Walking through this beautiful park is a must when you are in Louisville, KY.
10.

Have Fun At Fourth Street Live
Visiting any city is not yet complete without experiencing its entertainment scene. Doesn't matter how old you are, everyone wants to have some fun when they are travelling! If you think so, head over the Louisville's Fourth Street Live, the premier destination for dining and entertainment.
Located in the heart of downtown Louisville, this place is a magnet for both tourist and locals alike. A known thumb rule whenever you're travelling: if the locals love it, you're in the right place! Whatever your occasion is, you'll find it here — looking for a nice spot to eat? There are a dozen of restaurants scattered around. Are you wanting to have an all-out fun night? There are pubs with bowling, billiards, and arcade games, as well as live music bars.
Fourth Street Live Louisville is a short walk from the Waterfront Park, Slugger Field, and KFC Yum! Center.
11.

Get Artsy on Louisville's Main Street
Stroll down the main street in downtown Louisville, and you'll find the city's largest art district. You can find dozens of art galleries showcasing different types of artworks from paintings to orchestra.
The Kentucky Center of the Arts should be your first destination when exploring the city's art scene. You can catch performances by the Louisville Orchestra, Louisville Ballet, Broadway series, as well as other nationals and international performances.
An interesting establishment to visit is the Frazier International History Museum, which showcases all about the history of the United States. This might be a good place to go before you explore Louisville's old town.
Another unique spot is the21C Museum Hotel, which is home to a fancy hotel, fine-dining restaurant, and a 9,000 square foot art museum.
Last but not least, the Actors Theatre of Louisville is an art gallery and performing arts venue where the annual Humana Festival of New American Plays is held.