15 Things To Do In Providence, Rhode Island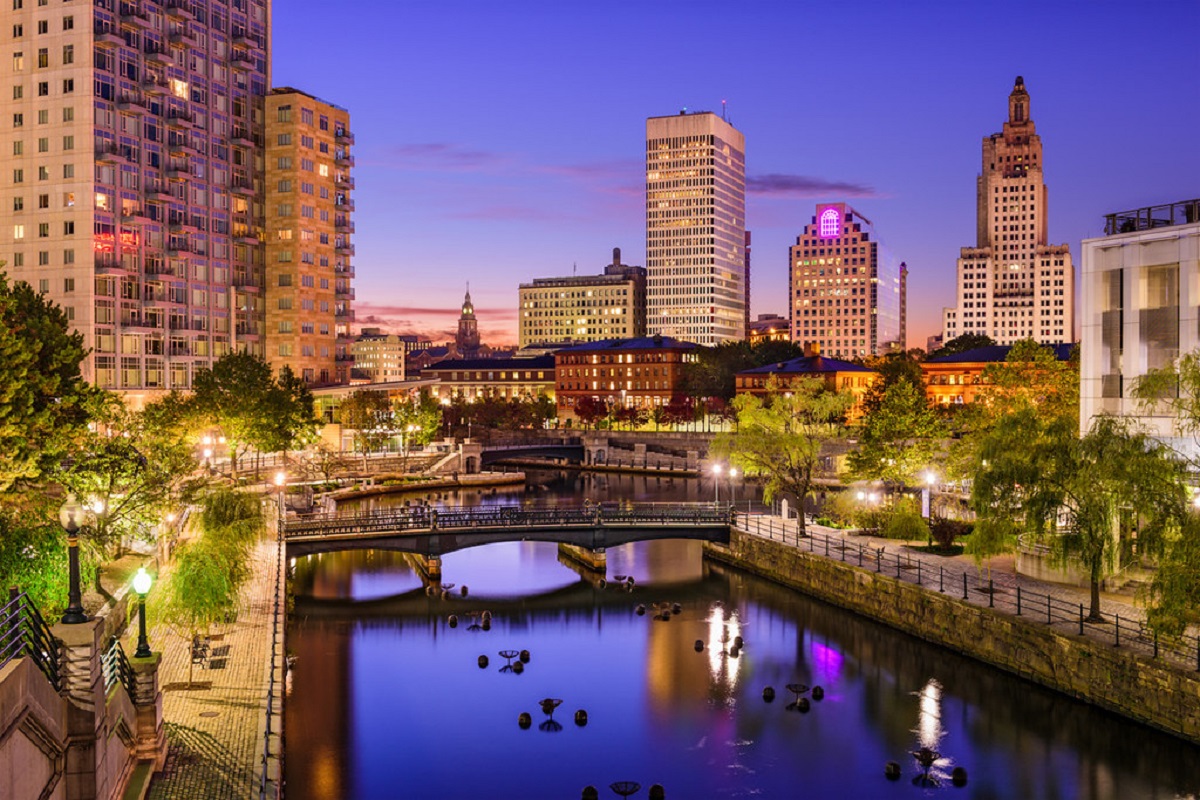 Whether you want to take a break from everything or explore magnificent historical monuments, Providence is the place for you. The climate is perfect and the city amazing. Most of all the people here are very polite, especially the community on Federal Hill, and they'll make you feel right at home.
There are a lot of places in Providence that you have to visit so plan in advance. Here are 15 things you should do while visiting Providence.
1.
Roger Williams Park Zoo
If you are searching for an ideal place for you and your family, then the Roger Williams Park Zoo is the place for you. This Zoo was founded in 1872, and it is one of the oldest and most visited Zoos in the USA. Placed on 40 acres of land, this magnificent Zoo offers much more than just 150 species of animals from all over the world.
You can hop on the Woodlands Express train or trek through the Explore and Soar area. There are animal encounters for those who like to get close to the animals. The Zoo's Alex and Ani Farmyard is home to various farm animals where your children can pet and learn more about them.
Roger Williams Park Zoo is also home to Carousel Village where you can enjoy the historic carousel as well as pony rides. All of this makes this Zoo a perfect place for the whole family, and there is something for everyone.
It is open for visitors every day, from April to September from 10 am until 5 pm, and from October to March, from 10 am to 4 pm. Admission for adults is $17.95, $15.95 for seniors, $17.95 for children ages 2 to 12 and admission is free for toddlers.
Just 10 minutes from Roger Williams Zoo, on Benefit Street, you can find the marvellous RISD Museum of Art. This art museum is a part of the Rhode Island School of Design campus, and it is the 20th largest museum in the United States.
The size of the museum is astonishing. It houses more than 90,000 pieces of art which will make you feel like you're in art heaven. The variety of exhibits goes from ancient Greek art to modern American paintings.
The RISD Museum of Art is a vital cultural place that provides tours, lectures and workshops for a variety of audiences. You can also take a break to allow everything that you saw and learn to sink in over a meal in the Café Pearl on the ground floor.
You can visit the RISD Museum of Art from Tuesdays to Sundays from 10 am until 5 pm, and until 9 pm on Thursdays. Cafe Pearl is open from Tuesdays to Sundays from 8:30 am to 4 pm. Admission is $15 for adults, 12$ for seniors, 8$ for college students and is free for everyone under 18 years.
3.
Museum Of Natural History
Founded in 1896, this amazing museum is the home of the only public planetarium in the state today. In this museum, you can find many exhibits about nature or culture, which can help you understand the world and yourself better.
On some days, you can spend a night at the museum and have a once in a lifetime experience. Learning interesting facts about dinosaurs, ocean animals and space is perfect fun for the whole family. Opening hours are from 10 am to 17.45 pm every day except Thanksgiving and Christmas. General admission is $23 for adults, $18$ for seniors and students and $13 for children ages 2 to 12.
If you want to see a different kind of attraction, then the Swan Point Cemetery, with its marvellous monuments and memorials, is the best place for you. Swan Point Cemetery is a cemetery park established in 1846. Today it is one of the two biggest cemeteries in Providence.
The Swan Point Cemetery has significant historical value, as many governors and senators are buried here. In 1977, the cemetery was listed on the National Register of Historic Places. Today, the cemetery is a beautiful park with astonishing nature which celebrates and memorizes "every" life. Visiting the cemetery ground is possible every day from 8 am to 7 pm from 1 April to 30 September and from 8 am to 5 pm from 1 October to 31 March.
5.
Rhode Island State House
The State House of the of Rhode Island was built between 1895 and 1904. This marvellous building, designed by McKim, Mead and White, a well known architectural firm, is the world's fourth-largest self-supporting marble dome. It is also home to the Rhode Island Charter Museum. The museum exhibit includes the Royal Charter, a famous portrait of George Washington, and other significant historical artefacts and documents.
Here, you can also find battle flags used during the civil war and a cannon used in said war which was loaded and ready to fire for decades until someone thought to check whether it is loaded.

Rhode Island State House is open and everyone can enter for free. They have guided tours at different times (9 am, 10 am, 11 am, 1 pm and 2 pm) and each lasts for 50 minutes.
If you like to take a walk and see something different, then you definitely must visit The Arcade in downtown Providence. Built in 1828, The Arcade is the oldest indoor mall in the United States.
Today, after the renovation, it is a little neighbourhood with 48 apartments on the second and third floors. It also has many stores, restaurants, and bars on the first floor. The amazing architecture and open centre atrium will take your breath for sure. This place of historic value represents the heart of Providence, and it is listed on the National Register of Historic Places.
Established in 1680, India Point Park is the first port in Providence. It got its name because it was the meeting place for tea and spice trade with the East Indies. Today, this is an amazing place where everybody can enjoy walking through beautiful nature.
The water surrounding the whole park is where you can see many shipwrecks, abandoned ships and ruined docks which shows the history of this port. There is a huge pedestrian bridge ideal for walking and sightseeing. The amphitheatre in the base of the park is the home to many music and cultural events, and you can also find sports fields at the end of the park. Visiting this park is free and there are special areas for dogs.
Visiting Federal Hill is a must when in Providence. The warmth of the community, charming locals with great stories and restaurants with mouth-watering food is something you need to experience. This district is located west from the downtown, and many Italian immigrants, who came here in the early 20th century, have settled here.
Today it is known as "Little Italy", and here you can choose to dine in one of many award-winning Italian restaurants. Among these restaurants, you can also enjoy the various other cuisines such as Mediterranean, Cuban, Mexican, Chinese and Caribbean.
The Federal Hill is one of the best culinary destinations, and it is ideal for those who would like to get a taste of Italy and the rest of Europe. Visit Federal Hill and find out why this neighbourhood is considered as one of the friendliest in the country.
9.
Providence Performing Arts Center
Providence Performing Arts Center, with its 3100 seats, is the second-largest theatre in the country. It was built in 1928, and since then the theatre was home to many Broadway shows, concerts, movies, and plays.
The theatre is known as the Jewel of Weybosset Street, and it is listed on the National Register of Historic Places. The opening hours depend on what is on the program that day, so you must reserve a seat before you go there. The theatre is fully accessible to everyone, which means that you can enjoy the show without any difficulties.
10.
Roger Williams National Memorial
The Roger Williams National Memorial is a park dedicated to the co-founder of the Colony of Rhode Island and Providence Plantations, Roger Williams. He believed in religious freedom and was banished because of that from the Massachusetts Bay Colony.
The visitor centre is located in The Antram-Gray House, a stunning building from the 18th century. The park is fully accessible for everybody and it is also pet-friendly, so everyone can have fun there. Two beautiful 17th-century gardens are something that you must see when visiting Roger Williams National Memorial.
Regular opening hours are from 9 am to 5 pm every day except on Thanksgiving, Christmas and New Year's Day. Visiting the park is free and it is the perfect place to spend a fun day with your family.
Just across the Providence River, east from the Providence downtown, lies the incredible and historic Benefit Street. This 1.2 miles long cobbled street is a true glance in the past with many Colonial buildings, churches, and monuments, all overlooked by a statue of Roger Williams. Benefit Street is the real cultural and historic heart of Providence, with well-preserved architecture, recognized educational institutions (Brown University and RISD), and the Athenaeum, the 4th oldest library in the United States.
You can explore the Benefit Street by yourself, but we recommend taking a guided walking tour offered by the Rhode Island Historical Society. This tour is available from 15 June until 31 October on Mondays, Tuesdays, Thursdays, Fridays and Saturdays. The admission for adults is $15, $12 for seniors, $10 for students, $6 for children ages 10 to 17 and is free for children under 10.
12.
The Providence Athenaeum
The Athenaeum or simply The Ath, named after the Greek Goddess Athena, was founded in 1836 as a public library. The building is full of artwork and in the reading room, you can see a full-length George Washington portrait and a painting of bookplate from The Raven.
World-renowned writers like Edgar Allan Poe and H.P. Lovecraft have visited and spoken highly about this beautiful library. The Athenaeum still works as a library, but today it is also home to many musical and speaking events. You can bring your pet with you and there is a children's library as well. Regular opening hours are from 10 am to 7 pm from Mondays to Thursdays, from 10 am to 8 pm from Fridays to Saturdays and from 1 pm to 5 pm on Sundays.
The Ladd Observatory is managed by the physics department of Brown University. It's one of the oldest observatories in the United States. This observatory is perfect for those who would like to have a closer look at the Moon, double stars, Orion Nebula and other sights in our galaxy.
The Ladd Observatory is also a small museum that's one of a kind. It houses a significant number of cosmic photographs, measuring tools, chronometers and much more. It also has a clock vault which is a room that's an ideal environment for precision timekeeping.
There is no admission for the Ladd Observatory. You can visit this museum-observatory on Tuesdays from 7.30 pm to 9.30 pm as long as the weather is good.
14.
The First Baptist Church in America
Built in 1775 as a Baptist Meetinghouse, this church became the First Baptist Church in America. Inside the church, you can see the marvellous Waterford crystal chandelier and the magnificent pipe organ which were donated by Hope and Nicholas Brown.
The building of this church was the largest project at that time in New England. The church opens its doors for everyone and there is no dress code. You can also drink coffee or tea inside and meet the community. There is free dinner for those in need every first Sunday in the month. You can also visit the church every Sunday with a guided tour or a video tour from 11 am to 2 pm on Mondays to Fridays. The admission is $2 per person.
For those who love Venice and Italian architecture, Waterplace Park is the place for you. The bridges, modelled after those seen in Venice, will take your breath away. The ride in a gondola is the perfect way to see the whole park. Alternatively, you can also take a walk on the Riverwalk path. The park was finished in 1994, and it hosted many festivals since then. These festivals include the WaterFire which is one of the most popular festivals in Providence.
Throughout the whole park, you can find beautiful fountains, small plazas and benches. In the heart of the park, you can find a natural amphitheatre. It showcases many plays and it's the perfect spot for observing the sunset in town. You can visit this park whenever you want. It's also free and it is something you must see.