10 Best Things to Do In Belize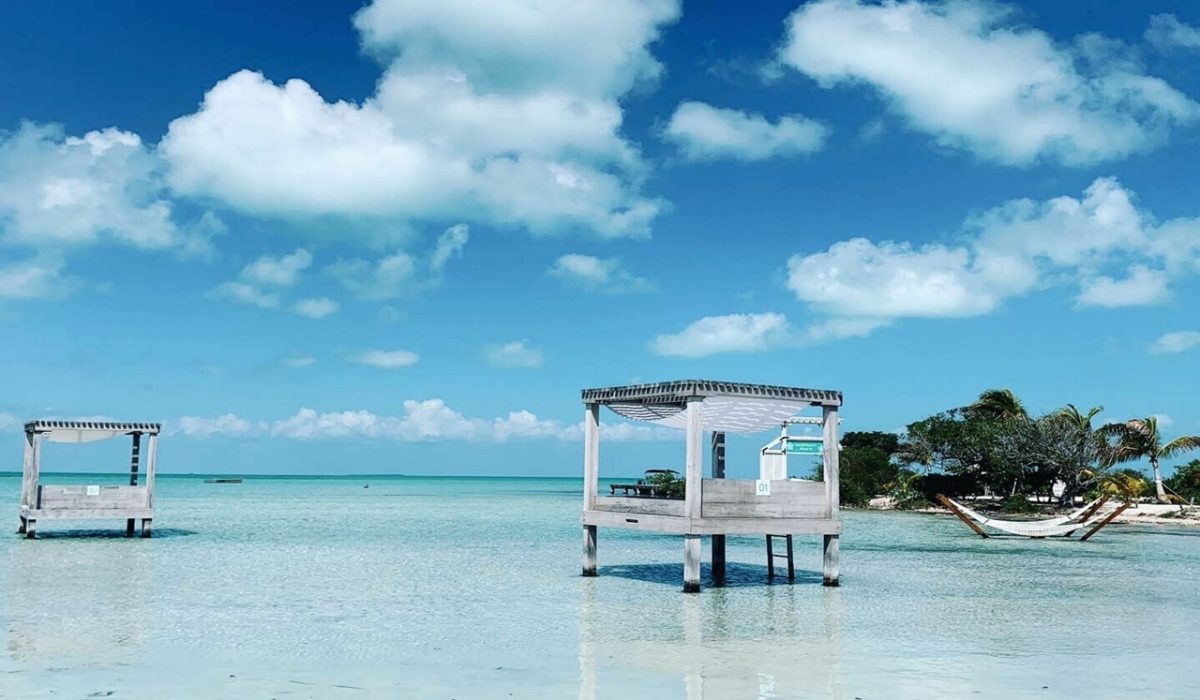 With its vast greenery and clear blue waters, Belize undoubtedly beautiful. It is a Caribbean country situated on the northeastern coast of Central America. Bordered by Mexico (north), Guatemala (south and west), and the Caribbean Sea (east), this country is a best-kept gem. Belize is a diverse country with many amazing stories to tell, kind people to meet, and alluring attractions to see. All the travelers must write the best things to do in Belize on their bucket list!
Breathe the fresh air of its coast's mangroves and embrace the calmness of its hills and mountains. Get lost in the hues of its ocean and jungle. Belize is where you should be if you are looking for both exciting adventures and soul refreshment.
BEST TIME TO GO TO BELIZE
Before traveling to another country, know when the best time is to go. Perfect timing must count as it is an essential matter to consider in a trip. For Belize, the best time to visit would be from late November to mid-April.

Late November to mid-April in Belize brings a cool breeze of air and sunny weather. That is why both locals and tourists get to enjoy every corner there is in this country. With an average daytime temperature of 27°C (80°F), you can enjoy tropical beaches and wilderness adventures with less rain.

But given that this period brings pleasant weather, it is also the peak of the tourist season. Tourists must expect thousands of them to visit Belize's attractions as the tourism industry wholly operates during this period Places can get crowded, but the weather will help tourists to endure it smoothly. You can also find moderate hotel rates during this period, but prices rise, too. So, make sure to book your reservations in advance to find the best rates that will suit your budget.
WHERE TO STAY IN BELIZE
Finding a place to stay when you visit a foreign country gets a bit of a hassle from time to time. Most tourists would like to find accommodation that is both cozy and easy to bear financially. Listed below are some of the luxury and budget-friendly hotels you can book before you travel to Belize.
LUXURY HOTELS
RAMON'S VILLAGE RESORT
Location: San Pedro
The Ramon's Village Resort is one of the oldest and most popular hotels in Belize. Styled after Tahitian elements with a Mayan influence, this hotel brings some Bora Bora feels to their guests, too! No wonder why over the years, since 1987, it is always the travelers' first choice. The cabanas are from native materials and formed using the techniques of islanders in the old sailing ships era. Its garden, surrounded by royal palms, bougainvillea, hibiscus, and other tropical plants, makes it colorful.
The rooms in Ramon's Village Resort have a wardrobe, air conditioning, and a private bathroom. But to make that sound even better, tourists can also choose their room's location! Whether that is on the beachfront, seaside, or in the jungle. Steve & Becky's — British Colonial-style cottages from the Belizean Princess, are also available in this hotel. The price of accommodation in Ramon's Village Resort starts at 185.54 USD per night for two guests, including the taxes and charges.
Ramon's Village Resort serves American dishes, which for sure is no longer strange for the tourists' taste buds. Tourists can also enjoy fun activities here, like fishing, beach picnic, snorkeling, cave tubing, and zip-lining.
PELICAN REEF VILLAS RESORT
Location: San Pedro
Pelican Reef Villas Resort is one of the finest and modern hotels in this country. With only a few suites, this is one of the Best Small Hotels in Belize. Tourists can choose from either two-bedroom or three-bedroom luxury suites.
The two-bedroom luxury suite is 1,275 square meters big. The master bedroom has an attached bathroom, and the other bedroom has a separate bath. Guests can spend some time in the living room with a patio facing the Caribbean Sea. They can also eat delicious meals in the dining area. This suite also has a kitchen complete with appliances and a washer/dryer. The price for this accommodation starts at 307 USD per night for four guests, including the taxes and charges.
The three-bedroom luxury suite, on the other hand, is 1,850 square meters big. It has a master bedroom with an attached bathroom and a jacuzzi tub. The second room also has an attached bathroom, while the third one has a detached bath. Moreover, this suite has the same amenities the two-bedroom luxury suite has. The price of this three-bedroom luxury suite starts at 398.86 USD per night for six guests, including the taxes and charges as well.
Guests can also choose from the beachfront, pool and ocean, and garden view to complete their vacation in this resort. Pelican Reef Villas Resort also offers tasty meal and drink options at a reasonable price. This hotel is one of the finest because of its activities, too like scuba diving, snorkeling, sailing, and many more!
THE LODGE AT CHAA CREEK
Location: San Ignacio, Cayo
The Lodge at Chaa Creek is an eco-friendly resort situated at the banks of the Macal River. This hotel is known as a model for sustainable and green tourism for its commitment to responsible travel. Its owners have a desire to give authentic jungle experience to their guests since 1981. That said, they are also one of the most awarded Belize Eco Lodges.
For a complete back-to-nature experience, here are the accommodations in Chaa Creek:
Belize Ix Chel Villas (price starts at 799 USD) – Guests can choose from either the junior or the master suite. This villa accommodation has a veranda, private plunge pool, outdoor jacuzzi, and shower. They may also relax in such a rainforest setting.
Belize Spa Villa (price starts at 699 USD) – A spacious three-bedroom spa villa within a tropical hillside garden perfect for family and friends! This villa also has a kitchen, living room, and veranda with an outdoor jacuzzi.
Belize Tree Top Villas (price starts at 759 USD) – This villa is perfect for couples! It has a patio, alfresco showers, a private plunge pool, and sundecks.
Macal River View Suite (price starts at 599 USD) – This accommodation may sound cheaper compared to the other villas but, this has a king-sized bed and leisure furniture. Guests can also spend some time on its terrace in hammocks or at the outdoor jacuzzi.
The Cottage Collection (price starts at 389 USD) – A palm thatch cottage with crafted furniture that blends in the rainforest surroundings and local culture.
If you are looking for something much cheaper, they also have Belize On A Budget-Eco Pods, which price starts at 65 USD! For activities, guests may explore Belize Nature Reserve, Natural History Center, Maya Organic Farm, and a whole lot more.
BUDGET-FRIENDLY HOTELS
TOBACCO CAYE PARADISE
Location: Tobacco Caye
Tobacco Caye Paradise gives a homey place to stay in and a chance to discover so many things, too! Located in the middle of the Belize Barrier Reef, this paradise has six over-the-water cabanas. Guests will drown in the beauty of the Caribbean Sea as they lie down in a comfortable hammock. The mangrove trees bring fresh, cool air perfect for the view of either the sunrise or sunset!
An accommodation here starts at 25 USD per night for two guests. Tobacco Caye Paradise adventures include kayaking, snorkeling, diving, and many more!
COLINDA CABANAS
Location: Caye Caulker
Colinda Cabanas offers 14 suites and cabanas. This accommodation may be small, but it has a patio and a balcony with chairs, a table, and a hammock. Each room has bottled drinking water, fresh coffee beans, and coffee grinders, too. You can book a room here with a starting price of 58.37 USD per night for two guests, including the taxes and charges.
If you are going to stay here, you may also enjoy riding a bicycle after a great cup of coffee. If not, guests can also go kayaking or snorkeling during their stay here in Colinda Cabanas.
BELIZEAN NIRVANA
Location: Placencia
Belizean Nirvana is an accommodation in the heart of Placencia. Though it is cheap, the rooms have a TV, air conditioning, a DVD player, and private bathrooms. Its dining area is complete with a microwave, fridge, and coffee machine.
Guests may also use an outdoor shower and relax in a hammock in the hotel's veranda. Belizean Nirvana's rooftop deck is a perfect spot for a panoramic view of the Caribbean Sea. Free bikes and free kayaks are also available in this hotel which guests can use on its private beach area. A room here starts at 169.70 USD per night for two guests, including taxes and charges.
10 BEST THINGS TO DO IN BELIZE
Without a doubt, there are a lot of best things to do in Belize! From the coast to the jungle, tourists get attracted to everything this gem has to offer. If the wanderlust inside you is too excited to know, here are the 10 best things to do in Belize!
1. GO SCUBA DIVING AT THE GREAT BLUE HOLE
Belize is home to the largest barrier reef in the Northern Hemisphere. It also has three out of four coral atolls in the Western Hemisphere! No wonder why divers from all over the world travel to Belize and dive right into the country's diving sites. One of the most famous diving sites that divers should go for is the Great Blue Hole.
What is great about the Blue Hole? The Great Blue Hole is the biggest tourist attraction in Belize. It is a 407-feet deep, funnel-shaped hole listed in the UNESCO World Heritage Site! Divers who go for this crazy dive will fall in love with the blue waters showcasing Belize's rich marine life. At times, divers will also come across hammerhead sharks and other extraordinary sea creatures. So, see to it that you are prepared to enjoy the depth of the Great Blue Hole with them!
2. TAKE A WALK ON THE MAYFLOWER BOCAWINA NATIONAL PARK
The Mayflower Bocawina National Park is known as one of the best choices for both leisure and explorations. Located on the eastern end of the Maya Mountains, this national park has 7,087 acres of preserved low and highlands. It features natural waterfalls such as Bocawina Falls, Three Sisters Falls, and Antelope Falls, great for relaxation and adventures!
Tourists may go on an hour-and-a-half hiking and water rappelling down the streams for an extra challenge! In case you are not up for such thrill, you may also explore three ancient Maya sites here — the Mayflower Maya site, T'au Witz, and Maintzunum.
3. EXPLORE THE LAMANAI MAYA TEMPLES
Lamanai is just one of the historical sites in Belize. The Spanish first promoted Christianity in this area by establishing two "Ramada" churches sometime in 1544 upon their arrival. During the 1800s, sugar operations began in Lamanai. That is why tourists visiting this site will get to see 16th-century Spanish churches and a colonial sugar mill.
Lamanai also contains a museum with ancient Maya artifacts. It features the monumental architecture of temples and palaces that will bring tourists back to the Classic and Pre-Classic periods. Tourists should also look forward to the well-preserved mask of a Maya ruler emerging from a crocodile headdress.
4. DISCOVER BELIZE'S WILDLIFE
Belize Zoo gives shelter to more than 45 fauna species which started in 1893. A rescue facility for animals before, tourists may now see jaguars, toucans, and coral snakes in this zoo. Surrounded by canopy trees, other animals like monkeys, harpy eagle, jabiru are also happily living here! The paths of the zoo also have native cats like a puma. Belize Zoo is now under the Belize Tourism Board's Gold Standard Program for its sustainability and commitment to protecting animals.
Belize Zoo opens from Friday to Sunday, from 9 AM to 4 PM. Tourists may also book a "by appointment only" tour program available from Monday to Thursday.
5. VISIT THE COROZAL HOUSE OF CULTURE
A Municipal Market in 1886 for over one century, the building turned into Corozal Tourism and Culture Center in 1996. After its closure in 2003, the Corozal House of Culture is now sharing stories with all tourists again.
Tourists will get much of the learnings about Belize through its museum and art gallery. The Corozal House of Culture now acts as a Community Center and hosts at least two cultural events monthly.
6. GO FISHING IN THE BELIZEAN WATERS
What is your biggest catch? In Belize, tourists who would like to go fishing will surely get a 'nice catch.' The Caribbean Sea is abundant when it comes to fish, from the smallest to the biggest ones. Tourist guides are also generous with the information on where the perfect areas for fishing are. Keep closer to them as they will help you catch maybe a grand slam, permit, or tarpon fish!
Before you go fishing in the Belizean waters, make sure you have a valid sport fishing license. It is a requirement under the Coastal Zone Management Act (1998) and Sport Fishing Regulations (S.I. 115 of 2009). Tourists who would like to get one may go to the Coastal Zone Management Authority and Institute (CZMAI) site.
7. EXPERIENCE THE GARIFUNA CULTURE
A trip will be extra memorable if you get to have a glimpse of a place's culture. In Belize, there is an underrated tour called the "Garifuna Drumming Tour" that everyone should experience!
Tourists who will try this will go to a village in Hopkins on the southeast coast. Loud and lively villagers will welcome you with banging drums and fun dance. The music that the villagers are creating is a guaranteed way of making every tourist show their skills in dancing! The villagers' moves are also inviting, so there is no way you will not dance with them. Delicious dishes, mostly seafood, are also available in this village. For tourists, the traditional Garifuna dish is a must-munch!
Compared to the other best things to do in Belize, this tour is not that thrilling. But it will give you a happy soul when you leave the sandy beach.
8. TRY CAVE TUBING IN BELIZE
Try the most popular shore excursion in Belize — cave tubing. Cave tubing will usually start with a half an hour (or more) hike through the Belizean rainforest. Upon finishing the rainforest trail, tourists will tube down the soothing flow of waters in the Caves Branch River. Through the river, the kayaks will go towards the caves offering stunning rock formation. There might not be so many fancy things inside the caves, but the rock formation itself is already spectacular.
For ancient Mayas, these caves are a sacred underworld and home to many powerful gods. That is precisely the idea you will get once you are inside the caves!
9. GO BAREFOOT AT THE PLACENCIA BEACH
Placencia is one spot in Belize that tourists should discover barefoot. Its golden sands, paired with the view of the Caribbean Sea and revitalizing air from its mangrove-lined lagoon are comforting. Here, you will enjoy life in its simplest form but still packed with memorable experiences. Fishing, sea kayaking, snorkeling, sailing, and scuba diving are a few of the top activities on the beach of Placencia. If you want to spend the day just around the area, hammocks in palm trees are the best go-to spot. This place will keep you recharged and well-rested.
Tourists can also go sunbathing while waiting for their freshly caught seafood to cook! There are no fast-food chains here. But they have "mom and pop" style restaurants, small sidewalk cafes, juice bars, and yoga studios. If you are thinking about where to stay, there are villas and hotels on this beach that you can book.
With an unwritten rule of "no shirt, no shoes, no worries", tourists will be free as they embrace its homeliness. Feel free — that for sure is also one of the best things to do in Belize.
10. TASTE THE BELIZEAN LOCAL FOOD COCHINITA PIBIL
Cochinita Pibil is a dish given by the Mayas. The taste of this local food in Belize is truly unique and a gift! Back in the day, the cooking process of this dish starts with marinating a suckling pig. They wrap it in leaves and bury it in hot pits covered with stones and fire. The cooking process may be a little different nowadays but, the taste of this dish stays.
The marinade of Cochinita Pibil includes achiote paste, orange and lime juice, garlic, and mixed spices. Once all these flavors are already on the meat, foil or banana leaves are used to wrap it. The magic of this dish does not just rely on its marinade only, but on its cooking process, too. Slow cooking or roasting, the tenderness of the meat will fall in your mouth smoothly. This dish can be on rice and beans. It is also best on tortillas topped with some sliced red onions, herbs, and citrus juice!
WHERE TO EAT IN BELIZE
POP'S RESTAURANT
Location: San Ignacio Town, Cayo District
Pop's Restaurant is well-known in downtown San Ignacio. Though it is not as big as the other restaurants in Belize, locals and tourists recommend this place to eat.
Serving an all-day breakfast menu, the Pop's Restaurant offers French, Latin American, Mexican, and vegetarian dishes. But other than these cuisines, they are also serving mouth-watering burgers and fries. They also serve classic Belizean food and drink like refried beans, eggs, bacon, coffee, and freshly squeezed orange juice.
If you would like to try one of their signature dishes, go for their fry jacks—airy, puffy, deep-fried pastry. It has sausages, bacon, and eggs on the side.
SMOKY MERMAID RESTAURANT AND BAR
Location: Great House Inn, Belize City
Do you want to dine in a garden setting? Then the Smoky Mermaid Restaurant and Bar is the place to be! Located on the ground floor of Great House Inn, this resto-bar offers international cuisines and fresh seafood. Their special lobster menu is one of the courses that you should try here.
Lobsters are available in this resto-bar throughout the year, even off-season. So, if you happen to crave it while in Belize, there will not be any problem. Smoky Mermaid Restaurant and Bar will give it to you!
ESTEL'S DINE BY THE SEA
Location: Buccaneer St., San Pedro
Estel's Dine by The Sea is a Caribbean restaurant located in San Pedro specializing in all-day breakfast and brunch meals. Tourists who go here enjoy fresh fruit juice and the famous johnnycake — a cornmeal flatbread. Running for many years, Estel's Dine by The Sea has mastered bringing authentic Caribbean dining experiences to its guests.
From a great selection of breakfast to fresh fish, this restaurant will make your belly satisfied! Diners may also get the famous barbecue specialties, burritos, tamales, and frijoles — a Mexican bean recipe, in this Caribbean restaurant.
CARAMBA RESTAURANT AND BAR
Location: Ambergris Caye, San Pedro
Caramba Restaurant and Bar is a family-owned business on the island of Ambergris Caye. Over the years, Caramba has been serving exciting dishes and drinks to their diners.
For dishes, tourists must go for their coconut shrimp and fish tacos! The sweetness of the shrimp and the savory sauce go well together. The creaminess, saltiness, and spiciness of the tacos will burst in your mouth flawlessly. Of course, drinks should follow, and when you are in Caramba, cocktails, and mojitos should be in your glass. But if you do not want to go for those drinks, no worries, as Caramba also offers fruit smoothies.
TUTTI FRUTTI GELATERIA
Location: Placencia, Belize
Italian gelato is also available in Belize! Just in case you want something nice and cold, Tutti Frutti Gelateria is where you should drop by.
This gelato store is in Placencia, offering over ten flavors of ice cream. Chocolate, mint, fresh fruit, and the rare Provence lavender are a few of the flavors you can choose. If the tropical heat gets on you, go for a scoop or two!
TIPS WHEN TRAVELING TO BELIZE
PREPARE YOUR TRAVEL DOCUMENTS
Tourists who will travel to Belize must have a passport valid for at least three months after the date of arrival. Citizens who will come from the following countries do not have to apply for a visa to go to Belize:
United States and its territories
Canada
United Kingdom and its territories
European Union
Caribbean
Central America
If you have a valid U.S.A. or Schengen Treaty Visas in your passport, you can also enter Belize without a visa. A temporary importation permit must be secured by those coming from Guatemala and Mexico via car or boat.
Children who are under 18 years of age will need a valid passport and letter of parental consent. If a child will travel with only one parent, a notarized travel consent letter from the other parent is also required. Pets must have a veterinary certificate from a registered veterinarian from the country of origin. An import permit from the Belize Agricultural Health Authority (BAHA) is also a requirement for pets.
Tourists have a one-month stay in this country. If you wish to stay a little longer, you need to apply for an extension with the Immigration Department. You may know more details by checking the website of Belize Immigration.
CREATE A BUDGET PLAN
Creating a budget plan is helpful when you are traveling to a foreign country like Belize. One way to do this is by making your itinerary before booking your flight, too. Researching for the prices of accommodations, restaurants, beaches, attractions, and activities in Belize is the key to creating a budget plan.
Once you already have the price list, you may already know how much you will need for your Belize trip. A budget plan will also help you keep track of your expenses when you are already in Belize. So, having one will be your guide as well.
CHOOSE A DESTINATION AND CREATE A "THINGS TO DO" LIST
Choosing a destination beforehand will save you from wasting time and money. As travelers, these are two things that you like to avoid when you are in a foreign country. So, choosing a destination ahead of time is a must. It will directly lead you to such fun without getting lost and wasting anything at all.
Of course, creating a bucket list is always a great idea when traveling. A bucket list will help you know the things that you should try. It will also serve as a checklist to help you identify what else you are missing in the trip. When in Belize, make sure to put all the aquatic and land activities on your list!
BEFRIEND LOCALS IN BELIZE
Traveling to another country can be a little risky as everything is new to you. The culture, the people, and the whole place itself might be overwhelming. Befriending locals can surely make things lighter for you to handle. Having a local friend will save you from a lot of trouble.
If you do not have an itinerary, locals can be the ones to give you a guide and more. They can also give you the best options when it comes to accommodations and restaurants that will fit your budget. Most of all, you will also know the best tours and activities to take, and where you could get them. If you have questions or want traveling tips in Belize, locals are the ones to run to as well. Be kind and be the locals' friend!
DISCOVER THE BEST-KEPT GEM OF CENTRAL AMERICA
This country may be small, but it sure is packed with a lot of beauty that keeps the crowd coming. It is not just because of the attractions and activities. Tourists go here for them to feel alive and free. Who would not want that?
Belize is always generous. If you want to go for something extraordinary, you could and discover the marine life of the Great Blue Hole. Do you like to learn something about its history? You can visit Houses of Culture and different temples. If you want a thrill, try cave tubing and other outdoor activities like fishing. Even with its abundance of seafood and other local food, this country is incredibly open to sharing everything with you.
There are tons of best things to do in Belize, and it will all be memorable. Sure, even if you will only spend the day in a hammock, in palm trees, the memory will not fade. Try to picture how perfect things can be in Belize. After doing so, turn things into reality and discover Belize!