15 Things to Do In Birmingham, Alabama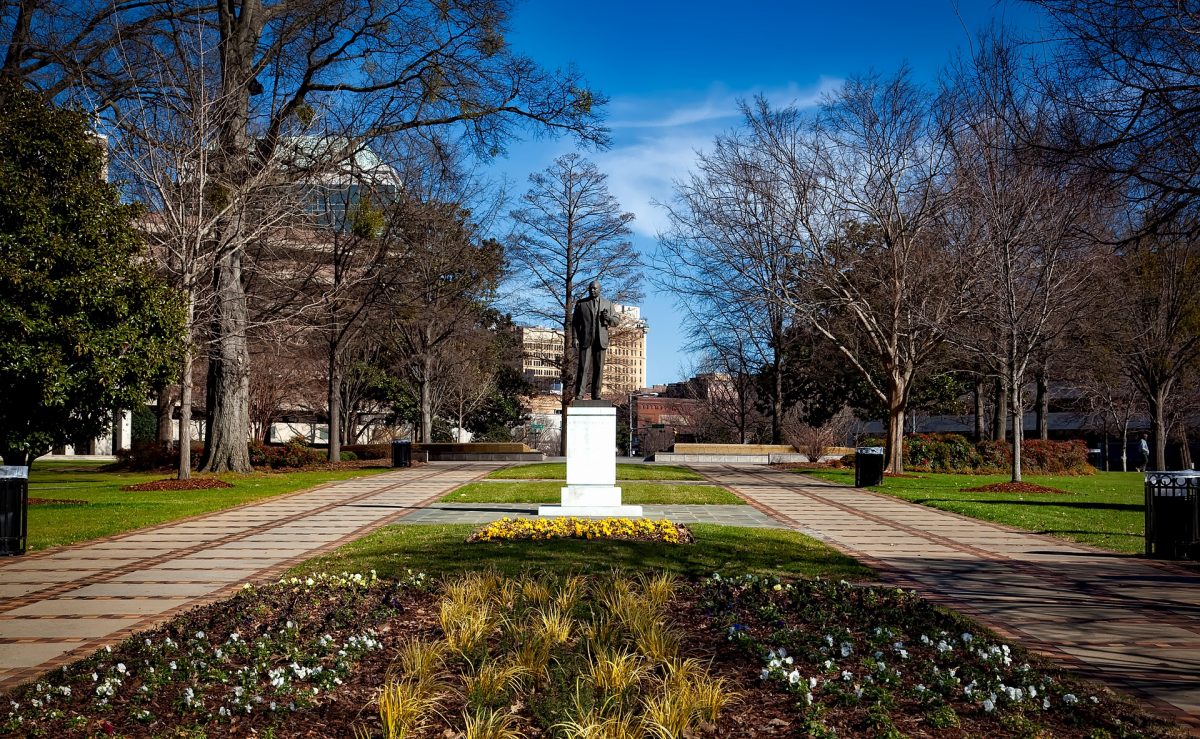 Birmingham is the capital of the Southern American State of Alabama and is the centre of Southern hospitality and hearty food. Historically, it is an important city considering it's where some of the most important moments of the Civil Rights Movement took place.
There are plenty of places to visit in Birmingham during a trip to America's South. Whether it be a historical site, a natural park or a zoo, be rest assured that you will have fun. Here is a list of 15 things that you can do during your visit to Birmingham, Alabama.
1.
Birmingham Civil Rights Institute
The Birmingham Civil Rights Institute memorializes the Civil Rights Movement in Birmingham. It acts as a cultural and educational research centre that promotes greater understanding of civil rights in America for African Americans. The institute operates an award-winning museum that's an affiliate of the Smithsonian Institution. The museum allows Birmingham's community to heal by reflecting on progress made in civil rights from its historically racist past.
The institute is centrally located in the Birmingham Civil Rights District near Birmingham station. The museum is open Tuesdays to Saturdays from 10 am to 5 pm, on Sundays from 1 pm to 5 pm and is closed on Mondays. Adult tickets cost $15. There are also discounted and free tickets for children and university students. Visitors can also visit Kelly Ingram Park next to the institute, which has statues that honour important figures of the Civil Rights Movement.
2.
16th Street Baptist Church
Birmingham's 16th Street Baptist Church is the first and oldest black church in Birmingham. The church first began preaching sermons in 1873. After several reconstructions, the current church building was completed in 1911.
Historically, segregation policies meant that the church acted as a social centre and meeting area for African Americans. The church had a prominent role as a meeting location for the Civil Rights Movement. Dr Rev. Martin Luther King Jr. also frequented the church to support Birmingham's black community. In 1963, the church was bombed by white supremacists, which killed four girls who were attending Sunday School. The church is an important site for learning about the black community's struggle to access their civil rights.
The church is open to visitors between 10 am to 3 pm on Tuesdays to Friday and is in the heart of Birmingham's Civil Rights District. Visitors interested in joining a group tour should contact the church, provided that it is for a 10-person group or more. Group tours cost $5 per person.
3.
Sloss Furnaces National Historic Landmark
History buffs should not miss visiting the Sloss Furnaces National Historic Landmark. In the late 19th century, Sloss Furnaces produced more pig iron than any other place in the world until its closure in 1970. Today, the landmark stands as a symbol of the Industrial Revolution. The museum allows visitors to examine Birmingham's industrial past and learn about the furnaces and the people who worked it.
The furnaces are in Birmingham's old industrial neighbourhood, directly east of downtown Birmingham off of 1st Ave N. The museum is open on Tuesdays to Saturdays from 10 am to 4 pm and Sundays from 12 pm to 4 pm. The site is closed on Mondays. There is no admission fee for entering the museum. On Saturdays and Sundays, visitors can join guided tours which start at 1 pm.
4.
Birmingham Museum of Art
The Birmingham Museum of Art features a collection of over 27,000 paintings, sculptures, prints, drawings, and decorative arts. The museum houses artworks and ancient artefacts from Asia, Europe, the Americas, and Africa. There is also pre-Columbian and Native American art, as well as artwork from artists from Alabama. Albert Bierstadt's painting, Looking Down Yosemite Valley is one of the highlights of the museum.
The museum is open between 10 am to 5 pm from Tuesdays to Saturdays and on Sundays from 12 pm to 5 pm. The museum closes on Mondays and on major holidays. There is no need to purchase tickets as the museum has free general admission. The museum is a block away from Birmingham City Hall and the Magic City Connector passes by the museum every 15 minutes.
5.
Vulcan Park and Museum
Vulcan Park and Museum is home to the largest cast-iron statue in the world. Vulcan is a 50-ton statue with a height of 56 feet and was cast out of local iron in 1904. The statue pays respects to Birmingham's industrial past and the legacy of its iron and steel industry. The statue overlooks the city of Birmingham at the top of Red Mountain. There is a museum next to the statue, which educates the public on the history of Vulcan and the city of Birmingham.
The park and museum are open every day from 10 am to 10 pm every day. The daily admission rate from 10 am to 6 pm is $6 for adults, $5 for seniors aged 65 and above, and $4 for children ages 5 to 12. Adults receive a $1 discount if they come between 6 pm to 10 pm. The park can be accessed by taking Highway 280 south from downtown.
6.
Birmingham Botanical Gardens
The Birmingham Botanical Gardens is the state's largest living museum. It covers an expansive space of 67.5 acres with over 30 thematic gardens. These themes include collections with specific types of plants and collections with plants native to Alabama. Guided tours of the Botanical Gardens exist, which can be booked at least two weeks prior to visiting. The gardens also have an art gallery, a library, a cafe and a gift shop.
Tourists can visit the Birmingham Botanical Gardens from dawn to dusk, all year round. However, the Garden Center, library, gift shop, and cafe all have varying hours. Both admission and parking at the gardens are free. The gardens are next to the Birmingham Zoo and the junction for Highways 31 and 280, south of downtown Birmingham.
7.
Ruffner Mountain Nature Center
Ruffner Mountain Nature Center is located within Ruffner Mountain Nature Preserve, a biodiverse 1,040-acre park that's perfect for endless hiking. In the past, the mountain was mined for iron ore. The nature centre itself hosts a variety of species native to the mountain which tourists can see in-person. These include musk turtles and timber rattlesnakes.
The nature preserve and centre are located northeast of Birmingham in the South East Lake neighbourhood. From downtown Birmingham, visitors can drive to the nature centre via I-59. Admission is free for all visitors. The park is open from dawn to dusk, but the nature centre is open Tuesdays to Saturdays from 9 am to 5 pm and on Sundays from 1 pm to 5 pm. During the winter, the centre closes at 4 pm.
The McWane Science Center is a great stop during rainy days. The state-of-the-art centre opened in 1998 to promote STEM education among children in Birmingham. Since then, the centre has included permanent exhibits showcasing scientific experiments. Its World of Water Aquarium exhibit houses over 50 marine species. The centre hosts Birmingham's only IMAX Dome Theater, and its collection includes fossils, minerals, and Native American artefacts. Children can also enjoy the Itty Bitty Magic City, where they can learn through playing.
The centre is located in downtown Birmingham, and easily accessible by car from I-65, I-20, Highway 31, and Highway 280. It is open every day except on special holidays. The hours vary depending on the day of the week (Weekdays: 9am-5pm; Saturdays: 10am-6pm; Sundays: 12pm-6pm). Tickets cost $20 for adults, $15 for children ages 2-12, and $18 for seniors 65+.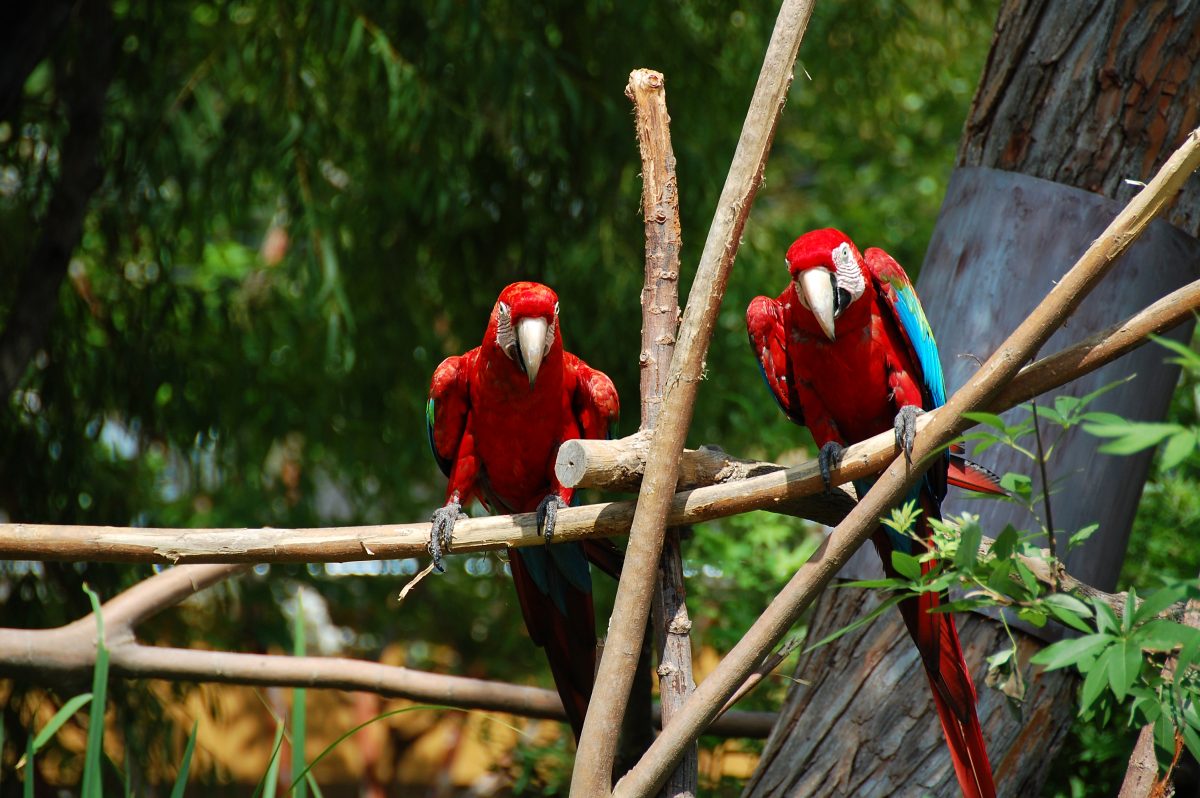 Any trip to Birmingham can be livened up with a trip to the Birmingham Zoo. The zoo is home to 700 animals, which include rhinos, jaguars, and lions, to say the least. These animals come from six continents, and many of them are endangered. The zoo also organizes various events for visitors to get in closer contact with some of the animals.
The Birmingham Zoo is adjacent to the Birmingham Botanical Gardens, near the junction of Highways 31 and 280. It is open every day from 9 am to 5 pm. General admission tickets cost $17, while tickets are $12 for children ages 2 to 12 and $14 for senior citizens aged 65 and above.
10.
Southern Museum of Flight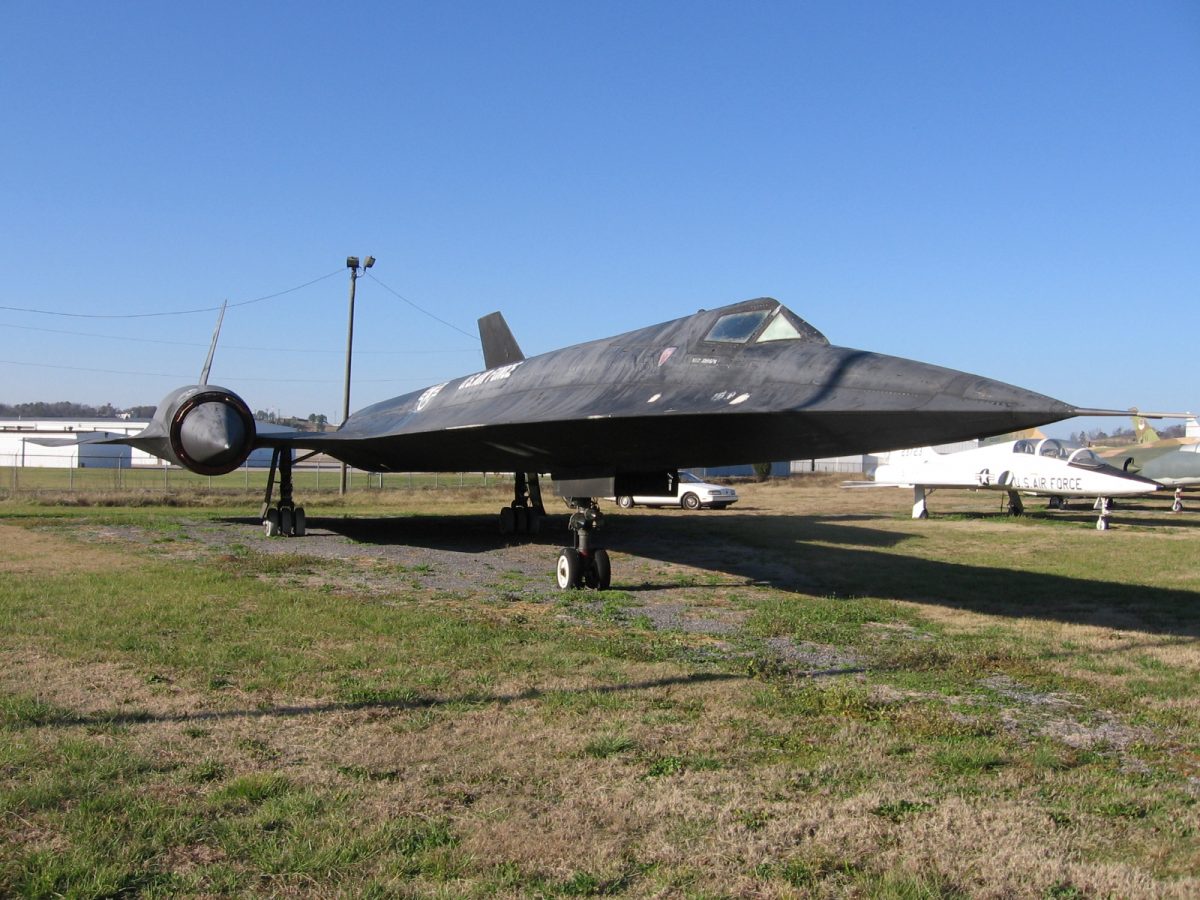 The Southern Museum of Flight is one of the largest aviation museums in the Southern United States. The museum features over 100 pieces of civilian and military aircraft since the beginnings of flight. Some highlights of the museum include a flyer of the Wright brothers and the Lake Murray B-25C Mitchell. The Lake Murray B-25C Mitchell sank in the lake after crashing in 1943 and was recovered in 2005. The museum also honours respected pilots in the Alabama Aviation Hall of Fame, such as the Tuskegee Airmen.
The museum is open from 9.30 am to 4.30 pm from Tuesdays to Saturdays. The adult entrance fee is $7 and drops to $6 for students and seniors. Admission is free for children ages 3 and under. From downtown, visitors can access the museum by taking the I-59 North.
11.
Barber Motorsports Park and Museum
Car and motorcycle fanatics would definitely love the Barber Motorsports Park, a racing track located east of downtown Birmingham. If you're passing by Birmingham, you should check to see if there are any upcoming races in the park. The park also hosts annual events, including the Honda Indy Grand Prix of Alabama and the Barber Vintage Festival. Its museum has a collection of over 1,600 vintage or restored motorcycles and cars from around the world.
The park and museum are about a 30-minute drive away from Birmingham via I-20 East. Museum tickets cost $15 for adults and $10 for children ages 4 to 12. The museum is open Mondays to Saturdays from 10 am to 5 pm and on Sundays from 12 pm to 5 pm. In the summer season (between April 1 to September 30), the museum is open for another hour until 6 pm.
The Alabama Theatre was first built in 1927 by Paramount studios to showcase their films to audiences in Alabama. Today, the theatre screens classic films and hosts live performances, pageants, and other competitions. The 2,500-seat theatre hosts approximately 150 different events every year. The theatre arranges private tours, which include a chance to learn about Birmingham's theatre district and architectural features of the theatre.
The theatre is open based on their event schedule, so visitors should check to see if their travel itinerary coincides with one of the theatre's many performances. You can book the tickets through its website. Tours of the Alabama Theatre can be arranged between 9 am to 4 pm on weekdays for $10 per person, and require 20 people. An additional $50 is charged for group tours on weekends or on weekdays after 4 pm. The theatre is in downtown Birmingham, just two blocks from Birmingham station.
13.
Alabama Jazz Hall of Fame
The Alabama Jazz Hall of Fame honours jazz and its notable musicians, such as Nat King Cole and Duke Ellington. Founded in 1978, the museum is based on the old Carver Theatre. Collections at the museum feature memorabilia, instruments, and personal belongings of famous jazz musicians. The museum educates the wider public to increase appreciation for jazz music as an art form unique to America.
The Alabama Jazz Hall of Fame is just steps away from the Birmingham Civil Rights Institute and other sights in the Birmingham Civil Rights District. The museum is open between Tuesdays to Saturdays from 10 am to 5 pm and charges $5 for admission.
14.
Oak Mountain State Park
Oak Mountain State Park is an Alabaman haven for hikers, mountain bikers, and any person looking to escape to nature. Besides hiking and mountain biking, activities include seeing Peavine Falls or bird-watching at the Tree Top Nature Trail. The park also rents out cabins and has a camping site for more adventurous travellers.
The park is located 20 miles south of Birmingham, near the city of Pelham. Visitors can take the I-65 south to the park. The park charges $5 for anyone ages 12 and up, and $2 for children ages 4 to 11 and senior citizens aged 62 and above. The park does not accept Credit cards so make sure to bring cash with you.
15.
Arlington Antebellum Home and Gardens
The Arlington Antebellum Home and Gardens is a former plantation house. Today, it functions as a historical site. Visitors can visit the two-story antebellum-era Greek Revival house, built around 1845 to 1850. The house acts as an art museum and exhibits 19th-century furniture, textiles, and paintings. Visitors can also see the surrounding land, where there are landscaped gardens.
Admission is $5 for adults and $3 for youngsters ages 6 to 18. The home is open from 10 am to 4 pm on Tuesdays to Saturdays and is closed on Sundays and Mondays. Ticket sales stop at 3 pm, so be sure to come early. From downtown, visitors can head southwest towards the Arlington neighbourhood.