Where to Stay In Maui: From Luxury Hotels to Budget Rentals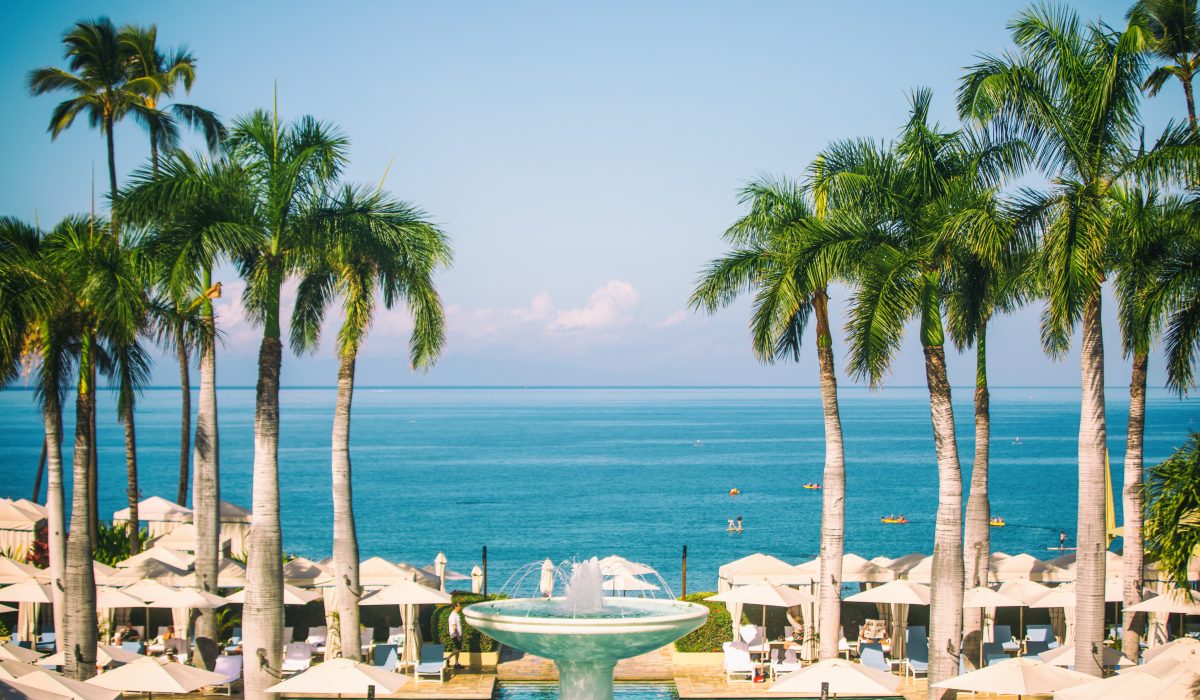 Don't know where to stay in Maui, Hawaii? This Hawaiian island is famous for its world-class beautiful beaches with turquoise waters, lush rainforests, and unique Polynesian cultures and traditions. As such, it's no surprise why it's a dream destination for many. Besides crafting a list of things to do in Maui, you also need to consider where you are going to stay.
The island is divided into five official regions: South, West, East, Upcountry, and Central. Each area has its own highlights and attractions that cater to all types of travelers. With that said, the best place to stay in Maui for you will depend on the activities you wish to enjoy.
Here's a breakdown of each one and their top attractions to help you decide the best area to stay in Maui for your next island getaway!
Where To Stay In Maui
Deciding where to stay in Maui requires thorough planning. As the second-largest island in the state, picking a place to stay can be daunting with so many options available. This is especially true for first timers. You'll find that most tourists opt to stay in either West or South Maui. Eastern Maui suits visitors who opt more for peace and quiet.
West Maui

is a popular destination for those who have diving, shopping, and dining on top of their itinerary. Not only can you find some of the

best snorkeling spots in Maui

here, but countless

luxury resorts

, stores, and restaurants too.

South Maui

has a more chill and slow-paced environment, perfect for travelers looking to spend lazy days and romantic nights at.

Central Maui

, on the other hand,

offers visitors the best of both worlds. As the most highly populated area on the island, it boasts a metropolitan atmosphere but with still plenty of opportunities to explore Mother Nature.

Eastern Maui

might be the place for you if you are looking for a more adventurous experience while avoiding tourist traps. Here, you'll find some of the island's most breathtaking scenery! This includes lush rainforests with hidden hiking trails and cascading waterfalls, undeveloped beaches, and a rugged coastline with plunging cliffs overlooking the Pacific ocean.

Upcountry Maui

offers a more rustic scenery with its quaint country towns, rolling hills, misty mountains, and vast fields.
West Maui
Best For: Couples and families with kids.
What once was the proverbial playground of Hawaiian royalty, is now among the top destinations for tourists. West Maui is one of the more developed portions on the island, home to luxury resorts and hotels, as well as high-end shopping and fine dining options. Because of these, it's where you want to stay in Maui if you're on the hunt for upscale, resort-style vacations. The area is bustling with activity, from couples on the beach to families buzzing around the different stores and attractions.
Despite its rather lively atmosphere, the area is still able to bestow respite for visitors. This is thanks to the balance of the white sand beaches, nature trails, and scenic drivers provide. As such, it's the best place to stay in Maui for couples for the ultimate Hawaii honeymoon and countless romantic getaways. It's likewise a fantastic choice for families traveling with kids.
Where To Stay In West Maui
Hyatt Regency Maui Resort and Spa
Situated on Ka'anapali Beach in Lahaina, the Hyatt Regency Maui Resort and Spa provides its guests the full resort experience with an impressive list of hotel amenities. This 40-acre beach-front luxury resort has over 800 rooms and suites, all of which offer stunning views of the ocean, mountain ranges, golf courses, or lush gardens. It has a family-friendly pool complex that your kids will surely enjoy, especially due to the 150-foot water slide, swinging rope bridge and whirlpool. Meanwhile, couples can enjoy a relaxing massage at the resort's spa. Lastly, the whole family can experience Maui nightlife thanks to the resort's nightly lu'au.
Honua Kai Resort & Spa
Honua Kai Resort and Spa is another family-friendly resort and spa along the shores of Ka'anapali Beach. Guests can choose from spacious studio, one, two, or three-bedroom suites that boast a blend of style and comfort. Enjoy access to the hotel's outdoor pools with water slides and waterfalls, as well as hot tubs perfect for relaxation. Another highlight of this Maui resort on the beach is its oceanfront restaurant, which is a favorite among couples. Want to add whale watching to your itinerary? Then you'll be glad to know that several whale watching companies and tours are just a short walking distance from the Honua Kai.
Westin Maui Resort & Spa
With an abundance of on-site activities and amenities, Westin Maui Resort and Spa is one of the top places to stay on the west coast for families and couples. Kids can splash in one of the resort's five pools with two water slides, several waterfalls, and a grotto. Moreover, there's an adults-only pool area with poolside drink service. Couples can enjoy a romantic dinner at one of the resort's five restaurants, all of which boasting scenic outdoor views of the island, including the iconic Black Rock. Meanwhile, the whole family can bond over lei-making and hula dancing classes offered in the resort.
South Maui
Best For: Luxury seekers and beach bums.
Many agree that Maui is the best Hawaiian island to visit for luxury travel. After all, it's home to some of the best upscale resorts in Hawaii. And alongside West Maui, the south side of the island, is home to a string of luxury accommodation options, high-end Maui shopping areas, fine dining options, and golf courses. Unlike the west coast, though, the crowds in South Maui are significantly less, allowing for a more secluded and laid-back beach getaway.
Planning on achieving that healthy bronzy glow while on vacation? The combination of less crowded beaches and the fact that it is the sunniest part of the island, makes South Maui the best option to stay in for beach bums. On top of that, the typically moderate waves are great for swimming, snorkeling, and other water sports.
Where To Stay In South Maui
Grand Wailea Resort Hotel & Spa
Just steps away from Wailea Beach, the Grand Wailea is one of the family-friendly, all-inclusive resorts in Maui ideal for people looking for quick beach access. It offers several water sports packages, including snorkeling, kayaking, canoeing, and stand-up paddle boarding. There's even a scuba diving program that lets first-time divers experience underwater diving within the safety of a training pool, overseen by professional instructors. And since it is part of the slew of Hilton hotels in Maui, it's no surprise that this world-class resort is complete with every amenity you could ask for.
Andaz Maui at Wailea Resort
Andaz Maui at Wailea is an upscale boutique hotel under the Hyatt. As such, guests are guaranteed a luxury stay but with a more intimate and quaint feel. And while it welcomes families with children, you'll mostly find young couples scattered across the 15-acre beachfront property. It's among the Maui hotels on the beach with private access to the shores, so you and your partner can enjoy a more tranquil private oasis here. Want to lounge by the pool? You can choose from five different pools to soak in, including an adults-only tranquility pool. The rooms at this Maui lodging option exude a chic, sleek, and modern vibe. What's more, for an extra fee, you can even bring along a furry companion during your stay!
Fairmont Kea Lani
Looking for more romantic Maui resorts on the beach? Fairmont Kea Lani offers its guests luxurious and private ocean-side lodging options. You can choose from the standard spacious suites or the lavish beachside villas equipped with a kitchen, dining area, and living room. The villas feature a secluded courtyard with a plunge pool and barbecue grill! Want to explore more of the south coast? You'll surely love the resort's free shuttle service that will take you around Wailea!
East Maui
Best For: Hikers, nature-lovers, and people looking for outdoor adventure.
There's more to Maui than just inviting sandy beaches, bustling towns, and luxury resorts. Do you prefer a more secluded stay surrounded by lush greenery, majestic mountains, and roaring waterfalls? Then consider staying on the east side of the island. East Maui is filled with hidden gems, including winding roads, overgrown jungles, tropical gardens, scenic overlooks, lava tubes, volcanos, historic sites, and so much more. It's certainly among the best places to stay in Maui for people looking for outdoor activities! In terms of lodging options, you can primarily find small yet charming bed-and-breakfasts and inns along roads and in sleepy towns.
Where To Stay In East Maui
Hana Maui Resort
Nestled at the end of Hana Highway, Hana Maui Resort is a secluded, upscale resort ideal for guests seeking a tranquil getaway. Spread across over 100 acres, this luxury oasis has 75 rooms, ranging from standard rooms to bungalows and cottages. Thanks to its location, visitors get easy access to all the natural wonders Eastern Maui has to offer. This includes Haleakala National Park, where adventure-seekers can find a dormant volcano, rugged hiking trails, freshwater pools, and waterfalls. And since most rooms don't have clocks, radios, and televisions, you'll truly be able to unplug and unwind during your stay.
Hana Kai Maui
Wondering where to stay in Maui if you're only spending the night in Hana? Consider booking a night at the Hana Kai Maui. This vacation 'condotel' offers seaside rentals, ranging from first-class studios to one or two-bedroom units. All of which are equipped with full kitchens and private lanais overlooking the ocean. Admittedly, there's not much to Hana Kai Maui in terms of amenities, but it's certainly one of the best hotels in Maui, Hawaii for people looking to immerse themselves in the unique and quiet scenery of the east coast. Additionally, with it being just a stone's throw away from all the top attractions, it's the perfect place for weary travelers to relax and unwind after a full day of outdoor adventure.
Upcountry Maui
Best For: People who want to avoid large crowds.
Upcountry is Maui's more rural area, where you'll find Hawaii's desert and pastoral lands. Far away from the coastal area, Upcountry Maui is home to rustic towns, rolling hills, busy farms, and botanical gardens. The area is also famous for being the stomping grounds of the island's paniolo or Hawaiian cowboys. The fertile land of the area makes it an ideal spot for farming. In fact, many of the region's visitors often have farm tours as part of their itinerary. This is where you'll find more budget-friendly accommodations. Although, it is a popular destination for people who prefer camping outdoors. Among the popular campsites in the area include Wai'anapanapa State Park and Haleakala National Park.
Where To Stay In Upcountry Maui
Pa'ia Inn
The Paia Inn is another one of the chic boutique hotels in Maui. Located in the heart of the North Shore community of Paia, visitors are just steps away from all the trendy shops, spectacular dining options, and art galleries. And after an exciting day of exploring the area, you can retreat to the comforts of the inn's rooms or suites. Catch the sunset from the property's garden or on the shores of the inn's private beach access. End the day by watching an authentic luau!
Kula Lodge
Wondering where to stay in Maui for a more secluded getaway? Head up the slopes of Haleakala, and at the 3,200-foot level, you'll find the Kula Lodge. What once was a private residence that Hollywood legends such as Frank Sinatra and Katharine Hepburn often visited is now one of the best vacation rentals in Hawaii! With only five lodges on the grounds, guests are promised a peaceful and intimate stay. Additionally, it's a great place to escape from the hustle and bustle of everyday life. The lodges don't come with phones or television screens, and because of their location, you may not even get cell reception because of the location. Instead, you get access to lush floral gardens, picturesque views of Maui, and a chance to relax and recharge.
Central Maui
Best For: Budget travelers staying on the island for a short time.
Despite being home to the island's main airport and largest population, many Maui tourists often overlook Central Maui. However, a low isthmus between Haleakala and West Maui boasts a number of interesting attractions you shouldn't miss out on. The area is a gateway to the historic Iao Valley State Park, where you'll find the Iao Needle, one of the most iconic landmarks on the island. Scattered across the region, you'll also find charming towns such as Kahului, Puunene, Wailuku, and Waiehu, wherein you can immerse yourself in local shops, eateries, and culture. What's more, visitors have access to other popular tourist spots on the island, particularly the Hana Highway.
Note that, besides these, though, there's not much to see in Central Maui. It isn't the most scenic part of the island and has a limited number of beaches. Nevertheless, the decent number of shops and central location makes it a great place to stay for people visiting on a limited number of days.
Where To Stay In Central Maui
Days Inn by Wyndham Maui Oceanfront
The Days Inn is one of the few Central Maui hotels on the beach. Situated on the island's most romantic coast, guests get easy access to Keawakapu Beach to enjoy sunbathing, snorkeling, and whale-watching. Plus, it's among the relatively simple and cheap hotels in Maui, ideal for budget travelers looking for a place to stay for a night or two. Rooms at this inn are comfortable and intimate, with basic amenities such as a queen-sized bed, free Wi-Fi, cable TV, and air conditioning. Traveling with your newborn? The inn provides cribs upon request for parents without their own travel bassinet or crib. Other highlights of the Days Inn include its 24-hour fitness center, business center, and a restaurant with an ocean view.
The Old Wailuku Inn at Ulupono
Built in the 1920s, The Old Wailuku Inn at Ulupono has been a favorite among Maui tourists for decades now. Despite just a short drive from the Kahului airport, the inn still has a private and serene atmosphere for its guests. This cozy bed-and-breakfast in Wailuku has ten guest rooms, all of which are named after a distinct flower with decor that reflects its namesake. In the morning, enjoy a gourmet breakfast made from fresh and locally sourced ingredients. Another highlight of this Maui bed-and-breakfast is its lush garden with stunning tropical flora.
Best Places To Stay In Maui For Every Traveler
Romantic Getaways
You certainly can't go wrong with a romantic Hawaiian getaway. And Maui is a premier spot for couples looking to escape the hustle and bustle of everyday urban life. Treat yourself and a loved one to a relaxing retreat at one of these romantic hotels and resorts in Maui!
Hotel Wailea, Relais & Châteaux
The Hotel Wailea, Relais and Chateaux is the hotel of choice for many couples looking to go on a romantic Maui vacation. And it's easy to see why. The Zin-inspired landscape, with its lush greenery, cascading waterfalls, and winding pathways, makes for the perfect backdrop for any romantic getaway. And as the only adult-only luxury resort in Maui, you and your partner will surely get a peaceful retreat.
Kaanapali Beach Hotel
Looking for Lahaina, Maui hotels to stay in for a couple's getaway? Located on the west side shores of the island, Kaanapali Beach Hotel has direct access to a stunning beach with sparkling blue waters. It's likewise just a short walking distance from popular attractions, including Whalers Village and Black Rock. The hotel offers classes that let guests learn more about Hawaiian culture while being surrounded by the panoramic views of the Pacific Ocean.
Ho'oilo House Bed and Breakfast
Another enchanting location where you can spend your honeymoon or a couples' getaway is at the Ho'oilo House Bed and Breakfast. Cradled between the slopes of the West Maui Mountains, this quaint luxury B&B is all about providing its guests a quiet and private space for them to relax and unwind in. In fact, there are only six guest rooms available on the property, ensuring an intimate stay for couples. Each morning of your stay, you'll be treated to a fresh continental breakfast which you can enjoy out on the private lanai of your room or poolside.
Families With Kids
From its gorgeous beaches to inland attractions, Maui boasts plenty of family-friendly and adventurous things to do. As such, it's no surprise that the island is a top destination for family vacations. Here are the best places to stay in Maui that welcome families with children!
Aston Maui Kaanapali Villas
Aston Maui Kaanapali Villas makes it its mission to ensure that you and your whole family are comfortable, entertained, and happy. Set across 11 acres, this family-friendly condo resort has two swimming pools, casual dining options, and flowering gardens. Accommodation options range from standard guest rooms with mini-fridges to studios and suites with fully functional kitchens. Meanwhile, the hotel's Beach Activities Center offers everything you need to relax or play in the sun! They even had sand and beach toys for little ones, in case you forgot to include them in your beach packing list.
Marriott's Maui Ocean Club
Marriott's Maui Ocean Club is one of Maui's all-inclusive resorts along the shores of Kaanapali Beach on the west side. The resort's accommodation options range from standard guest rooms to spacious villas that sleep up to eight people. Resort perks include a recreational center with kid-friendly activities that will keep little ones busy and entertained! Meanwhile, the day spa offers an array of treatments that will help parents recharge their batteries, including couple's massages and facials.
Ho'olei at Grand Wailea
The Ho'olei Villas is where to stay in Maui for ultimate privacy. Adjacent to the Grand Wailea, it is one of the more exclusive luxury resorts in Maui. Each villa houses three bedrooms that sleep up to eight people. All of them come with a fully equipped kitchen with top-of-the-line appliances and cookware, a separate living area with flat-screen TVs, and bathrooms with deep soaking tubs. Serving as a home away from home, the Ho'olei promises a tranquil retreat for the entire family, while also providing all the best amenities that the Grand Wailea has to offer.
Luxury Stays
Maui is home to several luxury hotels and resorts. And if you're looking to treat yourself to a stylish and luxurious getaway, here are just some of the island's best offerings.
Montage Kapalua Bay
Stretching across 24-acres along the shores of Namalu Bay, Montage Kapalua Bay is among the luxury Maui resorts on the beach. It offers guests 50 residential-style accommodations that either overlook lush gardens or the glistening waters. Choose from three restaurants, all of which offer meals that showcase the diversity of Hawaii cuisine and culture. The hotel has several arts and culture programs for all ages, including a dedicated kid's club that facilitates nature walks and crafts lessons to keep little ones occupied. When you book a room here, you'll also get access to its large fitness center and world-class spa service. Moreover, because of its location, guests are just a short distance from popular attractions such as Napili Bay, the historic township of Lahaina Front Street, and the giant banyan tree.
The Ritz-Carlton, Kapalua
No list of luxury places to stay in Maui would ever be complete without mentioning the Ritz-Carlton, Kapalua. From spacious guest rooms and luxurious poolside cabanas to championship golf courses and tennis facilities, this upscale resort on the island's north shore has everything you could ask for and more. On top of these modern amenities, it offers a string of programs and activities, such as zip-lining, horseback riding, and scenic ATV tours. And after an exhilarating day of adventure, dine in one of the six dining options on the property, including the renowned Banyan Tree restaurant.
Four Seasons Resort Maui at Wailea
Similar to the Ritz-Carlton, the Four Seasons brand is synonymous with luxury. And the Four Seasons Resort Maui at Wailea is certainly among the top most luxurious places to stay on the island. Not only are you getting premium accommodations, but impeccable service, plenty of perks, and seclusion, as well. Staying at this resort means getting access to its private beach, private poolside cabanas, and private overlooks of the ocean and tropical gardens. There's even a secluded adults-only infinity pool that allows couples to experience true tranquility.
Cheap Hotels for Budget Travelers
Looking to save money during your stay on this island paradise? Here are some options on where to stay in Maui while on a budget.
Maui Seaside Hotel
Looking for affordable Maui hotels on the beach? At Maui Seaside Hotel, visitors get spacious, clean, and comfortable rooms along with all the basic amenities you need at a reasonable price range. Located along Kahului Bay, you get gorgeous views of the water, which you can enjoy from your room or out on the sundeck, complete with beach chairs and umbrellas. And since the hotel is right in the heart of Kahului, you will just be steps away from local shops and restaurants. Other highlights of this budget hotel include an outdoor pool, an on-site restaurant, and a free shuttle service to the nearby airport.
Banana Bungalow Maui
Don't know where to stay in Maui for solo travelers with a limited budget? Straying away from the resort community of the island, Banana Bungalow Maui is a hostel with affordable shared dorms and private rooms. It's a great option for solo backpackers and adventurers, who especially love making new friends along their journey. Even with the relatively cheap prices, the hostel provides daily island tours, Wi-Fi, beach, and airport shuttle rides, all for free! Moreover, there's a communal kitchen on the grounds where guests can make their own pancakes for breakfast, also for free. Do you like to party? Make sure to stick around for Happy Hour every Monday and the keg parties every Friday.
Beach Bums
There's a plethora of beachfront hotels and resorts! These options are just a few steps away from sandy shores and clear blue waters.
Wailea Beach Resort
Nestled between two Maui beaches, the Wailea Beach Resort is a standout retreat for sunseekers and beach bums. The scenic location has direct access to soft sand, glistening waters, and an abundance of water activities. Plus, stunning views of sunsets and even humpback whale sightings! The resort even offers several tours and packages that allow guests to experience the thrilling beach and ocean excursions. In terms of accommodation options, you can choose from standard guest rooms, suites, or residential-style lodging, all of which feature contemporary ocean-inspired designs. Besides its premier location, the establishment's tranquil spa, gorgeous pools, and several private dining options likewise draw in many visitors each year.
Maui Coast Hotel
The Maui Coast Hotel is among the Kihei hotels situated near the sandy shores of Kamaole Beach. It houses 265 family-friendly rooms that exude simplicity and sophistication. All rooms come with their own private Lanais, while deluxe suites feature a dedicated sitting area. Similar to other Maui hotels, this establishment has an outdoor pool, tennis courts, and dining options on its grounds. Notably, its poolside cafe is particularly popular among guests since it allows you to wine and dine next to a sparkling body of water. Moreover, the Maui Coast Hotel is among the more environmentally friendly lodging options on the island thanks to its utilization of solar power, water conservation programs, and eco-friendly products.
Choosing the Best Area to Stay in Maui for You
With the myriad of options on where to stay in Maui, picking the best place for you can be difficult. But knowing the Maui regions and their highlights can help narrow it down for you. In addition to the activities you want to do, consider your budget and the amenities that you'll likely enjoy. Don't forget to read all about the best time to visit Hawaii, so you can make the most of your island vacation!