7 Hotel Amenities To Look Out For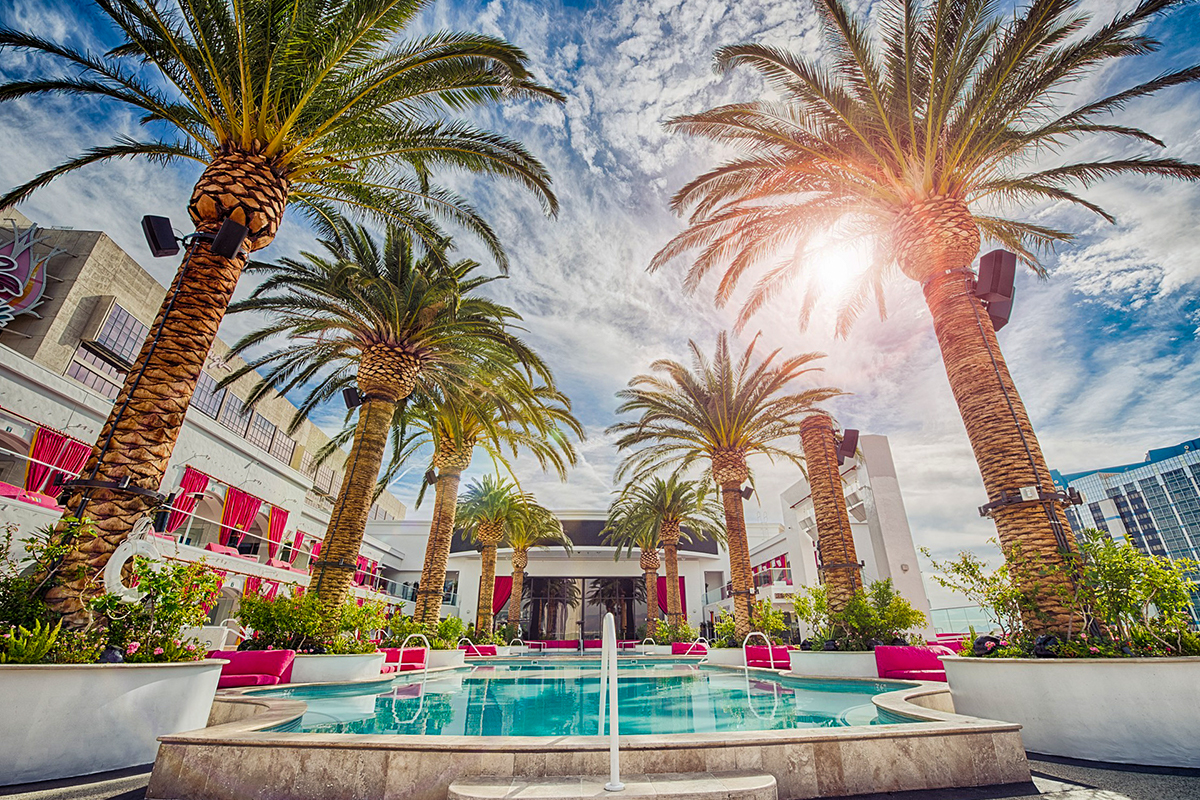 Travelling is a great way to escape the rigours of your everyday life. Staying in a hotel or resort where your room is cleaned, your bed made, and where you have access to some typical amenities from back home without the hassle of having to do tasks or purchase goods is great.
Hotels, no matter where you are staying, have been upping their game in the amenity's column of the last few decades. It almost feels like some budget options are a little more luxurious than they once were. But when you are deciding which hotel or resort you will be staying how do you choose? Which amenities are the ones that will make your stay that much more epic?
In this guide, we are going to look at 7 amenities to look for when building that perfect vacation. So, fire up those laptops and let's get to choosing your amazing getaway location… And the hotel that will make all your cares disappear for just a little while!
What Are Hotel Amenities?
Those little extra perks that make all the difference are what hotel amenities are. How luxe your amenities are will depend on what type of hotel or resort you are staying at. Almost every hotel or resort offers at least bathroom toiletries and shower essentials, free coffee and much more. So those amenities should be a given. But there are many more that you can look for to boost the overall rating of your stay.
In the end, amenities are small pieces to a very large puzzle that could make or break your vacation. With the addition of these extras, many hotels and resorts set themselves apart from their competition.
Amenities to Look For
The amenities you look for may be different from the next guest. And they depend on what you need to get from your stay at whatever magnificent resort you choose. Some guests may need a printing station or access to an office centre. Additionally, some guests stay on a working holiday or are one of the vast numbers of digital nomads.
Other guests may need a wellness centre or spa services as they are trying to relax. Perhaps they need to escape the stress and hectic pace of their normal lives. These are all up to your specific tastes and vacation needs. But there are a few amenities which should be universally provided.
So, here are the seven amenities you should look for when deciding which accommodations to go with.
We all must eat! So having a restaurant/s on-site is a great amenity to have. This will allow you to be able to plan your meals out better. And this is vital if you want to never leave the hotel or resort. Some hotels and resorts resemble small cities so this shouldn't be a problem.
If there are not many choices or restaurants at all, many concierges will provide local recommendations and the hotel may even have deals with local restaurants that could save you a few bucks. So dining options should be on your must-have amenities list.
Not everyone rents a car while on vacation. And that means getting to and from the airport or station could be a headache that could cost you a bit of extra cash. So finding a hotel or resort that offers free shuttle services to and from the airport or even the station is a great amenity to look for when booking your stay.
This will lessen the stress you feel as you get to a place you have never been and have no idea how to get to your accommodations. Simply find the shuttle and you will shortly be relaxing in the lap of luxury.
Free is always good. But if you are travelling on a tiny budget, having free breakfast is a great hotel amenity to look for. This will allow you to fill up and get your day started right. Whether it is a continental breakfast or a breakfast buffet, having access to a good breakfast is awesome.
Breakfast is the most important meal of the day after all. Plus, there is usually fruit and you can grab a few apples or whatever your preference is for a snack later while you are out exploring the beautiful country you have chosen as your vacation destination.
By looking for a hotel or resort that offers free breakfast you will be cutting your costs as well. Not having to worry about one meal a day can give you the options to book that tour or even try that water sport you have always wanted to.
But make sure you read everything including reviews as some hotels will claim to offer a free but incomplete breakfast. Should this be the case, then resorting back to number one is a viable option.
4.
Complimentary Luggage Storage
Sometimes flights just don't correspond with check-in or check-out times. And no one wants to have to lug their heavy luggage around as they kill time by cramming in a little last-minute sightseeing. Being able to leave your bags at the hotel in a secured locked area will allow you to finish your trip without worrying or stressing that something might be stolen or damaged.
So having a hotel that includes free luggage storage as one of their offerings is a nice amenity to add to your must-have list.
Sometimes you just don't want to get out of bed especially if you spent the night before on a long flight and painting the town red. This means looking for a hotel that offers room service is a great amenity to consider. Having the option to simply snuggle down into a comfy robe, turn on the TV or laptop, and binge-watch your shows away from the crowds of other tourists could be a nice day for some.
Room service is also handy when you are travelling with kids as you can order snacks for them while you head out for the evening. So having this hotel amenity could be a lifesaver for any traveller.
Speaking of those tiny humans. If you are travelling with family, you and your significant other may want some time alone. Travelling with little children may not make that possible; that is unless the hotel offers childcare or babysitting services. Many resorts and hotels have begun to offer these amenities. So if you want a nice family vacation but also want a little romance then making this a non-negotiable hotel amenity is a great idea.
7.
Free High-Speed Internet
In this modern age where even on the go we have our technology with us, the importance of having high-speed internet can be a huge deal-breaker. Having the option to stream your favourite show or be able to check your social media is a vital part of most people's lives.
So making sure that the hotel offers free high-speed Internet can save money and stress. Most hotels and resorts nowadays offer this amenity, but ensuring you see it on the list will keep you from getting there and finding out you will not be able to stream Stranger Things at all, and without any impact on your spending budget.
These seven amenities are important to have. They will ensure that you get the full experience of relaxation in enjoyment. There are so many other amenities that would be a nice addition such as a spa, free comped drinks, or hands-on classes. Activities would also be a great addition to these seven very important hotel amenities you should look out for on your next trip.
Final Thoughts…
A vacation itself is enough for most people. But if you can add a little extra something here and there, then that only serves to make this trip even better. Many hotels and resorts have realised that and have upped their games over the last few decades even going as far as to provide clubbing and live entertainment. These little hotel amenities add a touch of something special to your trip. Plus, they allow you to experience even things you have only dreamed about in your wildest vacation dreams.
So in conclusion, looking at the amenities list that most hotels and resorts have available on their website is crucial to making sure your vacation or trip is exactly what you expect and maybe even more.
Now that you know what to look out for, put your hotel-hunting skills to the test in Poland!