5 Cool Snorkeling Spots in Maui, Hawaii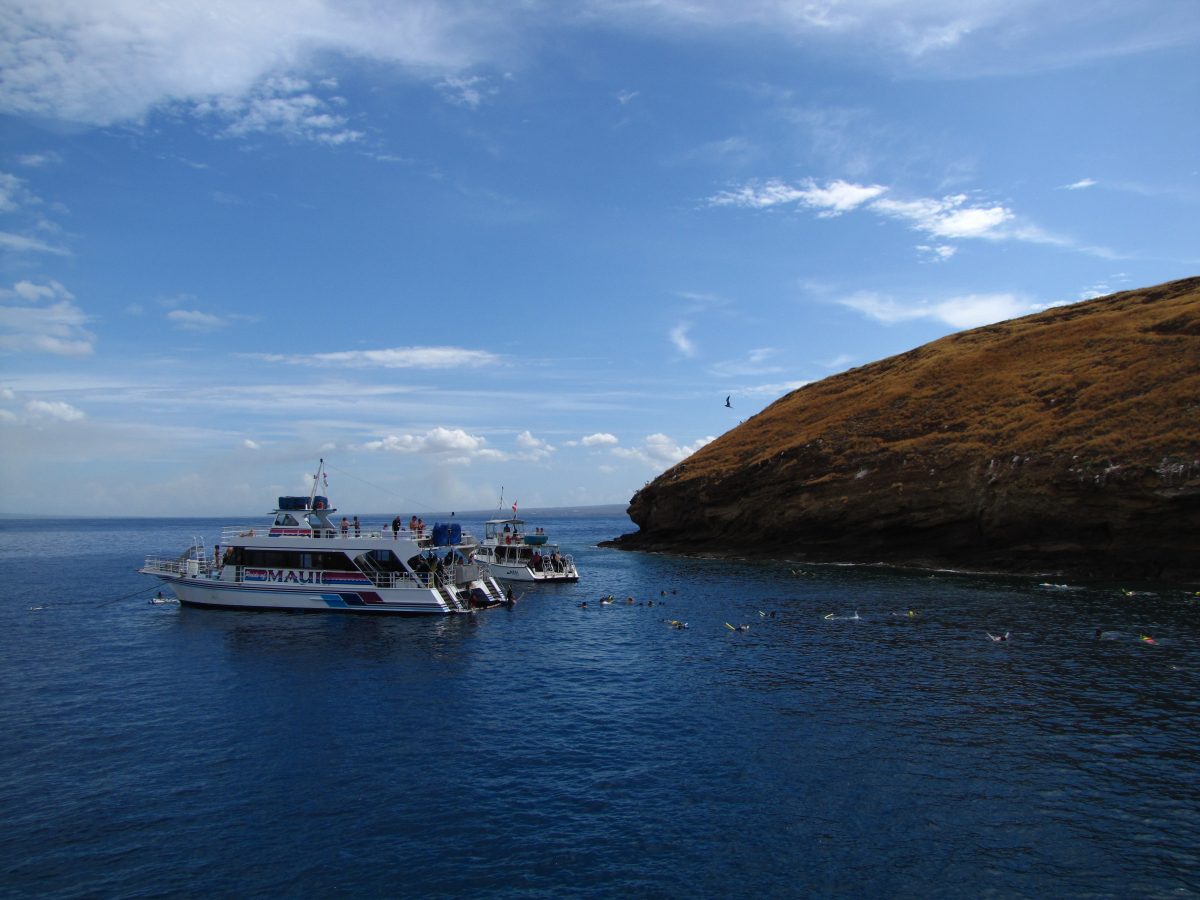 The Island of Maui is not only one of the largest islands in Hawaii, but also one of the most beautiful! It's famous for its stunning beaches, rich culture, and breathtaking landscapes.
One of the well-loved activities you don't want to miss here in Maui is snorkeling. The island is surrounded by pristine waters filled with vibrant marine life and beautiful coral reefs, which makes Maui one of the best snorkeling beaches in the world.
Whether you're an expert snorkeler or just starting, Maui has it all covered. So what are you waiting for? Pack your snorkel gear, put on your sunscreen, and get ready to explore Maui's best snorkeling beaches.
Here are our top 5 Best Snorkeling Spots in Maui.
One of the jewels of Hawaii, Honolua Bay should be your first destination to kick off your Maui snorkeling trip. Honolua Bay is a marine conservation life district, which means no fishing or taking other natural resources is allowed. This is good news not only for the environment but also for snorkelers! The sea life on Honolua Bay is second to none, making it the best snorkeling spot in Maui. It is almost a guarantee that you'll see lots of fishes, coral reefs and if you're lucky, turtles too!
Honolua Bay is also perfect for all the adventure seekers. The bay is located in a secluded area. You'll have to hike through some beautiful forests on your way there, and once you get there, your eyes will be spoiled by the view—blue waters, stunning rock cliffs, and the vast ocean.
What's more, the water is always calm, thanks to the cliffs that shelter the bay. Although, you will find that the water near the beach can sometimes be murky. If you swim a little further, the visibility starts getting better, and that is where fishes hang out.
Be aware that there is no lifeguard, bathrooms, or stores nearby. So make sure you are confident with your swimming skills as well as ready with some essentials: food, snorkel gear, and water.
Kapalua Bay is considered by many as one of Maui's best snorkeling beaches. Rightly so, it has sparkling white sand, tranquil blue water, and picturesque natural landscape. This spot is perfect for beginners and for those of you who are just starting to learn how to snorkel. It's regarded as one of the safest beaches in Maui.
Its calm water and close proximity to the beach makes it a comfortable spot for the kids as well. So, if you're on a trip with your family and want to teach your little one snorkeling, you should pay a visit to Kapalua.
Unlike Honolua Bay, amenities are complete here. There are restrooms, showers, and parking spaces. If you don't have your snorkel gear with you, there are stores around the area that rents out snorkel mask and other useful equipment.
Tips:
It is also a popular destination for snorkeling in Maui, so if you want to beat the crowd, go early in the morning.
Head on to the north side of the beach, where the sand is less so the visibility is better.
Your Maui snorkeling tours would not be complete without visiting the Molokini Crater. This natural beauty is unique compared to other Maui snorkeling destinations because of its landscape and isolated location in the middle of the ocean.
Molokini offers snorkelers vibrant ocean life and exceptional water clarity that is like none other. If you'd like to see some ocean giants, come during the whale season between December and April. If you're lucky, you'll also be able to spot some dolphins.
To get there, you'll need to charter a boat. There are a lot of Maui snorkeling tours services that can bring you to Molokini to have a great day only for snorkeling. What's more, you will be able to learn everything on how to snorkel in Maui from a local perspective. You won't need any snorkel gear as they are included in almost all Maui snorkeling tours.
Tips:
Strong winds tend to come later in the day, so it is advisable to start your snorkeling trip early in the morning.

Located at Ka'anapali beach, Black Rock is one of the best beaches in Maui for snorkeling. It is a convenient Maui snorkeling spot because you don't need to swim very far from the shore and all the amenities you need are at a walking distance. Do some snorkeling and head over to one of the restaurants and spoil your taste buds with delicious Hawaiian cuisines.
As the name suggests, head over to the black rock at the corner of the beach. This is the perfect place where you should go snorkeling. The area is teeming with colourful fishes. Occasionally sea turtles pass by to say hello, make sure not to miss them.
Although Black Rock is suitable for beginners, you shouldn't go too far off the black rock, due to the strong currents. It is advisable not to swim alone. Besides, it is more fun to experience snorkeling in Maui with other people.
Another special aspect of Black Rock is that this spot is sacred to Hawaiians. The Pu'u Keka'a (the rolling hill, as the Hawaiians call it) is believed to be the place where spirits jump off to join their ancestors.

With its rich cultural heritage and beautiful ocean life, Black Rock is undoubtedly one of the best beaches in Maui.
If you don't have your snorkel gear, don't worry. There are stores with snorkel masks and other gears available for rent.
Another must-visit spot for you Maui snorkeling adventure is the Napili Bay. This stunning crescent-shaped beach is located on the northern part of Maui. If you want to learn how to snorkel, this is the spot for you. Napili Bay has calm and shallow water with excellent visibility.
Also, if you're looking for a fun day of snorkeling with your family, then head over here. Napili Bay is popular amongst families. The beach is home to different types of fishes and other marine creatures. In the wintertime, you'll have the chance to see whales here.
Snorkeling at one of the best beaches in Maui will surely be a memorable one for the books.
Snorkel mask and other Snorkel gear are available for rent at one of the shops nearby.