What Exactly Is A Hostel And How Does It Work?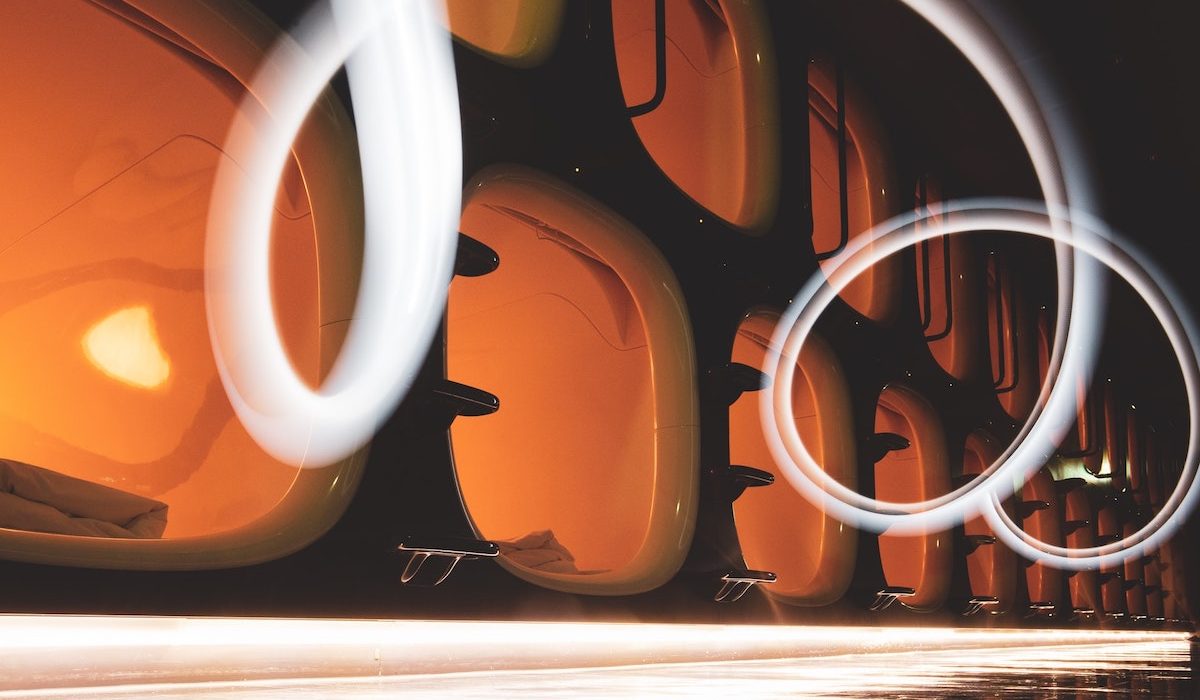 What is a hostel? It's not quite the same as a hotel, but it's as close as what you can experience from one. The word hostel has been familiar to many travelers all over the world. However, many are still not sure what the word actually means or what to expect.
Hostels are designed to meet the demand for low-cost accommodations without sacrificing basic amenities. It's an excellent choice for travelers who only need a place to sleep at a lower price point. In return for the money saved staying in a hostel, travelers can splurge on a more enticing activity and widen the dining choices. If you're in for a co-habitation setup and a do-it-yourself stay, these accommodations will suit you just fine.
Curious about staying this trendy and budget-friendly accommodation? Find out everything you need to know about hostels!
What Is A Hostel?
Hostels are a cheaper alternative to hotels and resorts. So, what you can expect from a hostel is normally partition rooms within a building, much like a hotel. Aside from the cost, the major difference of hostels from hotels is the replacement of luxurious amenities with a basic toilet and shower. Of course, it depends on the type of hostels and your budget, some rooms only feature a bed. However, some have a shared lounge, kitchen, and common shower areas.
When it comes to room types, there is a huge selection of offerings to suit your needs. There are rooms with single beds, double beds, or multiple bed bunks. Today, hostels showcase more unique designs. From capsule types, mini lodges, to cave rooms, you'll be surprised at how creative these low-cost rooms can get.
How Do Hostels Work?
So, booking a night in a hostel works the same in a hotel? The answer is similar but not exactly the same.
When you book a night stay in a hostel, you're typically booking a bed for a night, not a room. Unless it specifies that it's a private room. The hostel bed arrangement may be in a single room, or in a substantial sharing space with two to four other beds or more. It can be with its own shower or with a shared bathroom, lounge area, and kitchen. What makes them distinct from hotels is that they do not offer room services and other facilities. Basically, you do things on your own when hosteling. You cook your meals yourself, clean up after your mess, and do your own laundry.
If you haven't already tried staying in this type of lodging, you may wonder, what are hostels like? How bare can they get? These rooms are very much like those in a hotel, except for the lack of luxury amenities and pampering services. This means you can't expect daily room service or in-room dining. However, they make up for the lack of hotel amenities with opportunities for more interaction and independence.
Contrary to misconceptions, most hostels are, in fact, clean. It is said that there are fewer cases of bed bugs in hostels than in hotels. So, while it's handy to bring a bug spray when traveling, you can rest easy knowing hostel rooms are usually clean and bug-free.
Are Hostels Safe To Stay?
Dorm rooms may sound unsafe for those who haven't slept in one yet. When you're sharing a room with total strangers, it's inevitable that you questioned the safety. However, it would be a relief to know that hostels take security just as seriously as hotels do. While they may not have around-the-clock security personnel, most hostels do have staff on the premises 24 hours daily. Most lodges also have security cameras.
To keep you and your belongings safe, it's best to read reviews of the hostel you're eyeing on before booking a room. Aside from using an anti-theft bag, take advantage of lockers to keep your valuables. Some charge for lockers, but it's one of the few hostel features that worth the extra money.
The Different Types Of Hostels
If you want more than the usual room housed in a building, you'll be happy to know that you have options with hostels. In this type of lodging, rooms come in different styles and shapes. Resol Poshtel Tokyo Asakusa, for example, is a contemporary hostel that offers capsule-style beds separated by Japanese styled satin blinders. There's also a sleek lounge area for guests to enjoy. Today, these dorm rooms come in trendy and unique designs that are more creative than traditional hotels.
There are two types of hostels to choose from.
Backpacker: As the name implies, these hostels are more suited for travelers who are backpacking. This type of hostel is mainly located in countries frequented by backpacking tourists, such as those in Europe. Backpacker hostels are simple, bare, and inexpensive.
Boutique: This type of accommodation is more expensive than a backpacker's room. It's designed to give more style and quality to its guests. They usually provide bedsheets, en-suite showers, and internet access. Boutique rooms can be comparable to 3-star hotels when it comes to comfort and amenities.
The Different Types Of Hostel Rooms
There are two types of hostel rooms — private and dormitory styled rooms. Private rooms, as the name suggests, offer more privacy with fewer beds to non-sharing beds. The dorm type, on the other hand, has multiple beds and is much cheaper than a private one.
Dorm types were once known for young budget travelers who don't mind the shared space of a hostel room. However, today, dorm types have evolved into trendy, stylish, and unique accommodation options.
Unique Hostels
Ever imagined spending the night behind bars? You actually can without committing a crime! Hostel Celica in Ljubljana, Slovenia was once a prison turned into an artistic hostel. The prison cells are refurbished into cozy rooms. They kept the prison bars, though, for a unique touch. Aside from prison cell room types, there's also the capsule-liked beds, which are famous in Japan.
How do you feel about staying in a cave in Santorini? Caveland in Santorini Greece is a complex of cave houses with a variety of rooms for every traveler type. What's more is that you will be surrounded by the amazing views of Santorini when you in this cave wonder. Meanwhile, in Ireland, there are mini lodges popular among tourists. These lodges are usually set in large estates with lush and spacious gardens.
If you're looking for a novel sleeping experience, you can try sleeping in a dorm on a boat at the Eastern & Western Comfort Hostel Boat in Berlin. If you don't fancy a seafront view, there are dorms in planes, trains, and automobiles. Jumbo Stay in Stockholm is the world's first Boeing 747-200 Jumbo Jet that was turned into a unique hostel room. Meanwhile, the Train Hostel in Brussels lets you travel even while you're sleeping. With 36 rooms to choose from, the Train Hostel treats travelers with a unique railway-themed experience.
Whatever style and needs you may have in mind, you'll for sure find something that deemed to fit your preference. Whether you like sleeping in themed rooms, double-bed rooms, multiple bunk beds, or dorms with hammocks, there is always a room fit for you.
How Much Are Hostels Per Night?
Perhaps the best selling point of hostels is how affordable they are. Single beds can cost as low as $5 a night. Of course, the rates will vary depending on where you're traveling in the world and the type of room you choose. In the more affordable regions, such as Southeast Asia, Central America, and Eastern Europe, a bed for a night can be very cheap. In Laos, for example, you can get a room overlooking the Mekong River for only $1 a night! Of course, the room will be basic, but the views will more than makeup for your bare room. You can also find private rooms in the area for as low as $15 a night.
Meanwhile, prices are higher in Western Europe, North America, Australia, and New Zealand. A stay in a dorm room in these places can cost you from $20 to $100 a night.
What Is It Like Staying In A Hostel?
By now, you should already have answered the question "what is a hostel?" But, have you thought about how it feels like staying in one? To keep it simple, staying in a hostel means staying on a budget and staying with other people in the room. While the rooms can be basic, it doesn't mean it can't be comfortable and fun.
Less privacy: One of the things you will sacrifice when staying in a hostel is privacy. Although there are private rooms and cabins available, the more affordable types come with multiple beds. If you're fine with having roommates, hostels are a great option when traveling on a budget.
More interaction: Hostels may lack privacy, but it boasts of opportunities to interact with strangers. They're one of the best places to meet new people and fellow travelers. The shared kitchen and lounge areas are more than just for cooking and lounging. These are also spots to strike interesting conversations and make new friends. Also, hostel guests are typically very social. It's some sort of culture among travelers who prefer hosteling.
More bang for your buck: Hostels may come at a lower price, but most bookings include free breakfast. Aside from that, these budget rooms are strategically located near major attractions, train stations, and transit routes. This makes hostels an ideal choice for backpackers and solo travelers who want to spend more of their money on other interesting things during their travels.
A Fun, Unique, And Inexpensive Way To Spend Your Nights
If you're fine with sharing a room with other people and using a common bathroom and kitchen, give hostels a try. Hostels may sound less appealing compared to hotels, but only to those who don't fully understand what hostels are like. The preconceived idea that hostels are not safe and are dirty is not always fair. Hopefully, this article sheds light on how hostels can be a fun, unique, and inexpensive way to spend your nights while traveling. With a wide selection of hostels worldwide, there is no doubt that you will find the best room to fit your needs.