Best Things To Do In Maui, Hawaii, USA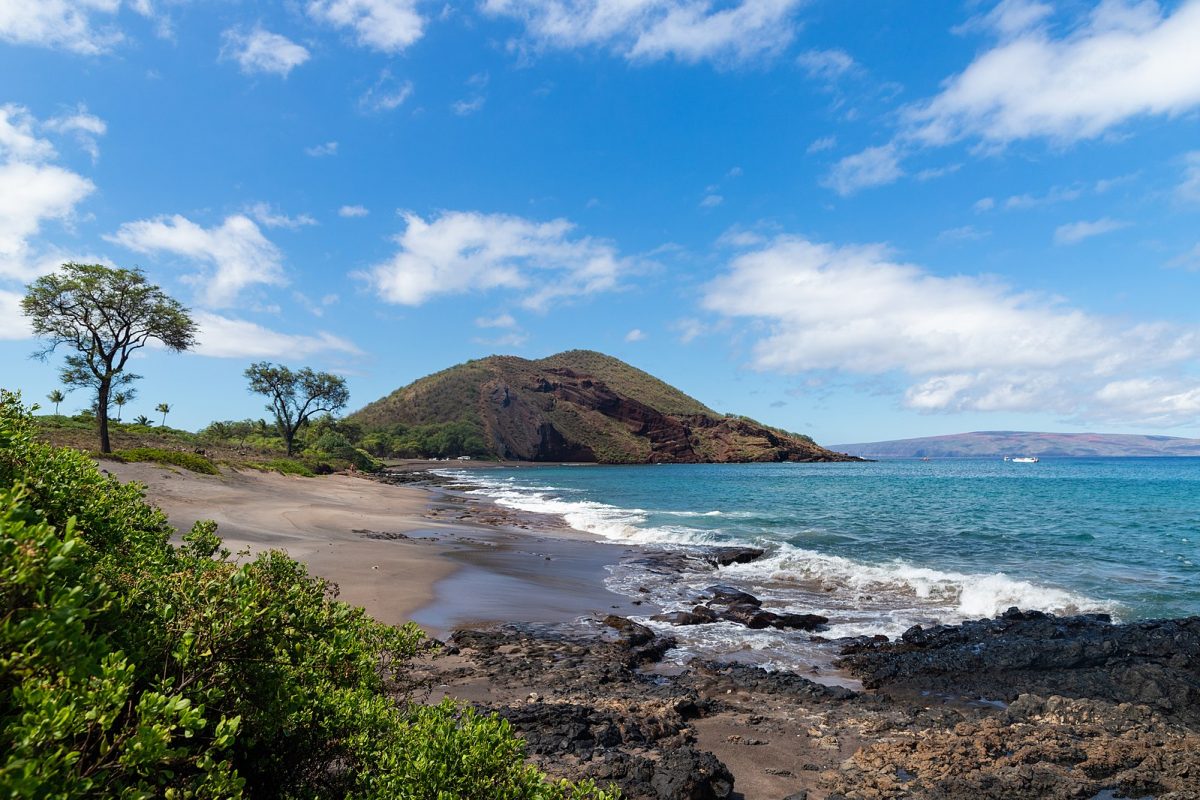 Maui is the second largest of the Hawaiian islands, after Honolulu. The island is a paradise for adventure travellers and beach bums. From snorkelling in a submerged volcanic crater to spying on humpback whales from the shore, Maui has a number of amazing things to do that can be seen in only fewer countries.

Here are the most important places to visit in Maui, Hawaii.
1.
Explore Maui volcano at Haleakala National Park
Haleakalā is a massive shield volcano located in the east of Maui. In ancient Hawaii, the summit of Haleakala was only accessible to the priests and the students as they lived there to initiate their rites and rituals. Now, the summit is one of the most popular tourist attractions in Maui, Hawaii. The best time to enjoy looking at the beauty of Haleakala craters is in the afternoon when the sun is at your back.
Mount Haleakala looks equally amazing at sunrise and also the weather is cooler in the morning. Watching the sunrise at Haleakala is so famous among the tourists, the parking requires reservations for each vehicle entering the park before sunrise. It is best to take the Haleakala sunrise tour as it is affordable and worth every penny. If you are adventurous enough, you can try a Haleakala downhill bike ride at sunrise. However, set aside some time to closely explore Haleakala National Park. Find out the unique ecosystem growing inside the crater of Haleakala. In the Haleakala national park, you can spot Nene, the official state bird of Hawaii, which is endangered now.
2.
Shop and dine at Lahaina Town, Hawaii
Located in the North West, Lahaina is one of the prettiest towns in Maui. Once known as the "Whaling Capital of the Pacific", Lahaina is now a tourist spot with an amazing history. Lahaina town was the first capital of Hawaii. If you are planning to stay at Lahaina, there are many good Lahaina hotels including Royal Lahaina Resort and Lahaina beach resort. There are numerous things to do in Lahaina. Visit Lahaina Civic Centre, a sports and entertainment complex located at Ka'a'ahi street in Lahaina, Hawaii.
Lahaina is one of the best places to shop and dine. Get into a good Lahaina restaurant and try Lahaina grills. Meet Lahaina divers and get to know about marine life more closely. Before you leave town, take a short ride north and visit Lahaina Jodo Mission, which is located on the outskirts of the town. Lahaina Jodo Mission a Buddhist temple, surrounded by symbolic elements. It is one of the most beautiful and serene places on earth.
Visit Banyan Park right off the Front Street in the heart of Lahaina. Feel awed by the famous banyan tree in Maui. This massive Lahaina banyan tree in the middle of the park is not only the biggest Banyan tree in the state but in the entire United States as well.
3.
Drive to Hana and enjoy the most scenic road trip in Maui
Take a road trip to Hana. It is a 65-mile long road and one of the most picturesque drives in the world. The ride is not for the faint of heart, it is full of narrow and winding paths. If you are prone to carsickness, this road trip is not recommended. However, if you take the drive, your eyes will be rewarded with amazing sights like turquoise waterfalls, unique plants, wild birds and mesmerising ocean views. Stop off at the famous snack corner Sandy's Banana Bread beside Ke'anae Point and also Coconut Glen's for Vegan ice.
4.
Explore Maui's black sand beach at Wai'anapanapa State Park
Wai'anapanapa State Park is a popular attraction off the road of Hana. This state park in Hana is a beach-based park which is full of black sands and the greenest trees. If you are looking to do some hiking, fishing or camping, this place is a must visit. While the drawcard is the black sand beaches, some people with a higher appetite for adventure also come here for jungle hiking, camping and waterfalls trails. However, if you do not have time to stay here for a longer period of time, just pop in for a while during your drive to Hana.
5.
Enjoy swimming under waterfalls at 'the seven sacred pools' of Maui
Experience waterfalls swimming in the Pools of Oheo'o which is also known as 'the seven sacred pools'. The waterfall is surrounded by lush rainforests leading to the beautiful oceans on the Southeast coast of Maui. The pools have been considered one of the wonders of the world. However, they often close the pools because of the slippery conditions and landslides. So, if you are interested to swim in the waterfall pools, always check online ahead of time. Even if the pools are closed, it is still a sight to behold.
6.
Discover Maui Culture At A Traditional Luau
Travelling to Maui is incomplete without going to a luau. A luau is the celebration of Hawaiian culture, where you can watch the hula dance, eat delicious meals, and enjoy breathtaking views of the ocean. Book your tickets for a traditionally focussed Old Lahaina Luau. Arrive early and find a seat in front of the fire pit for prime viewing of the roasting of a whole pig from the coal pit buried under the ground. Buy one of their mai tais. The mai tai can be dangerously strong but it is worth a try. Book well ahead of time because reservations fill up early.
7.
Shuck Your Own Pearl At The Pearl Factory Of Maui
You have bought pearls before, but cracking the pearl into briny bivalve and plucking out from the inside is a completely new experience. The Pearl factory in Maui allows you to shuck your own pearl. Choose an oyster and pick it from its watery home, then bless it as the Hawaiians do right before cracking it. Shine it in salt and take it home. You can keep it as a single pearl or mount on a ring or necklace. The colours of the pearl may vary from white to pink to blue and black.
8.
Learn Surfing At Maui's Kihei Cove
If it is your dream to ride the waves, enroll in a surfing course while travelling in Maui, Hawaii. There are many beginner surf spot around the island. However, the cove in Kihei is the safest spot to try as a beginner. The waves there are shorter than that of any other surfing spots on the island. As it is Hawaii's official sport, you will find rows of surf school and board rental shops right across the street. So, when you are travelling to Maui, it's the perfect opportunity to learn surfing in Hawaii.
9.
Enjoy Private Ocean Activities In Maui
Ocean activities must top your things to do in Maui list as the island is surrounded by water. However, not all ocean activities are equal. Take a private kayak tour or join a paddleboard lesson which will help your instructors to understand your skill and comfort level in the ocean and cater to it accordingly. You can also take a private canoe tour, which is a great alternative to watching and snorkelling over a huge passenger boat. You can also book for a private charter on a large boat for an amazing experience.
10.
Explore Amazing Marine Life At Honolua Bay, Maui
Rich with marine life, Maui is a place where you will find numerous areas for snorkelling and water activities. Visit Honolua bay for an amazing snorkelling experience in the Pacific. Honolua Bay, which is a marine preserve, is highly populated by a huge number of Hawaiian fish. However, fishing is not allowed at Honolua Bay. You can also see a large number of beautiful corals and sea plants there. Target snorkelling in the morning from 7 am to 11 am to see most sea life as the visibility is at its best in the first hours of the day.
11.
Snorkel In Turtle Town, Hawaii
Turtle Town is one of those hidden gems that exist on Maui. There are a few well-known spots where turtles are found every day. Some places even recorded the presence of quite a large amount of turtles recently. Find a professional there to show you the exact place for you so that you can see many turtles around you while snorkelling. Try to visit Turtle Town and Molokini Crater in a single trip, to cover most of Maui during your trip.
12.
Relieve Your Stress At Ali'i Kula Lavender Farm, Maui
If you want to feel a completely different vibe from Maui's beach scene, head to the beautiful lavender place at Alui'i Kula lavender farm. Who is not aware of the stress-reducing and anxiety-relieving effect of lavender? Make your senses happy by taking in the lavender fragrance at Ali'i Kua lavender farm. You can also get sweeping views of the island from there. You can walk through the gardens that are open to the public. Take a guided tour if you want to learn more about the flora and fauna of the farm. With the lavender fragrance surrounding you, it could be the most relaxing tour in your entire Hawaii trip.
13.
Go On A Submarine Tour And Explore Hawaii's Underwater Wonders
Go on a submarine tour to explore Maui's underwater wonders. There are some good travel companies that arrange Submarine tours for visitors. Select any of the tours and board a submarine that will take you hundreds of feet down into the water and you will be able to see Maui's coral reefs and underwater marine life from within a submarine. Maui's undersea world is amazing and each trip gives you a unique experience every time. If you are lucky, you can see sharks and whales during the tour.
14.
Take A Helicopter Tour Of Maui
If you love Maui from the ground, try seeing it from the air. You will be amazed! Take a helicopter tour of the island. This will allow you to see those elusive parts of the island that you could never see otherwise. The aerial view of beaches, cliffs, forests, valleys and volcanoes is worth a try. If you are bold and adventurous enough, go for the option that allows you to take the tour with the doors off. It will not only give you a better view of the island, but it is the perfect way to visit one of the most beautiful places on earth. The availability of helicopter depends on the area of the island you want to see. The west Maui mountains and a circle tour of the Haleakala volcano are the most popular helicopter routes among the tourists.
15.
Try Zip-lining In Ka'anapali, Hawaii
If you are looking for something a little more adventurous, try zip-zip-lining in Ka'anapali. Take a complete Ka'anapali tour in which you will be leaving the beach first to go hiking to the mountains of Ka'anapali. You will always be accompanied by a knowledgeable tour guide to tell you everything you need to know about the area. After that, you will go zip-lining through many of the beautiful valleys and ravines of Maui. You are allowed to choose between eight or eleven lines to zip through.
16.
Take A Trip To The 'Iao Valley, One Of The Best Hiking Trails In Hawaii
A trip to Maui remains incomplete without a visit to the 'Iao Valley. The 'Iao Needle, Hawaii's one of the most famous landmark is located here. The 'Iao needle is a huge rock covered in vegetation. This place is a hiker's paradise. The valley has historical significance as well. This is the site where the historical battle of Kepaniwai was fought, in which King Kamehameha defeated the Maui forces and the history of Hawaii changed forever. 'Iao Valley is a must-visit for nature-lovers as well as history-lovers.
17.
See The Natural Wonders Of Maui At 'the Dragon's Teeth'
One of Maui's natural wonders, the Dragon's teeth is a unique formation on West Maui that was created by mixing molten lava and fierce wind. The molten lava caused the rocks to bend upwards and it turned into a shape of Dragon's teeth. Nature-lovers visiting Maui must not give it a miss. You can also spot whales and turtles there. Maui has many amazing natural wonders and hiking is the best way to explore them.
18.
Enjoy Whale Wa
tching From McGregor Lookout In Maui
Maui is one of World's primary breeding spots for humpback whales. This is your perfect opportunity if you have ever wanted to see those huge beasts up close. Go whale watching with a local conservative group for a better experience. The best time to visit Maui is from November to May as it is the time when thousands of humpback whales migrate to Hawaii from colder climates. Take a whale watching tour and see the magnificent animal in action. Walk up to the scenic lookout of McGregor Point as it is the most popular spot among tourists for whale watching.
19.
Encounter A Wild Dolphin At Lanai, Hawaii
From west coast Lahaina, as you travel by boat across Lanai island, there are many options to embark on an adventure of your choice. Lanai is one of the most spectacular islands in Hawaii. While travelling to Lanai, meet Lanai's resident population of local dolphins. Lanai's snorkel and dolphin encounter are two of the most popular activities among tourists. You will find many dolphins coming closer to your boat and will give you great picture opportunities.
20.
Take A Day Trip To Pearl Harbour, Oahu
Maui is full of many natural wonders. However, it is equally appealing to explore more than one Hawaiian islands in a single trip. It is quite convenient to take a day tour from Maui to Pearl Harbour in the nearby Hawaiian island of Oahu. The Pearl harbour tour offers an array of guided as well as self-guided day trips from Maui to Oahu. It generally includes a round trip airfare and car transportation around Oahu. Whether you want to brush up your memories of Battleship Missouri and USS Arizona Memorial or take a driving tour to Oahu's most spectacular natural landmarks, an inter-island day trip to Hawaii's most visited island is worth a try. If you want to spend more time in Honolulu, you can start your journey at the end of your Maui trip. Here you will find the list of the most important things to do in Honolulu, Oahu.
To Sum Up!
Maui is a valley Isle with top-notch resorts and golf courses, next to some of the island's best beaches like Kaanapali beach and Makena beach park.
From watching sunset or sunrise from Haleakala National Park which is a large dormant volcano located in the eastern part of the island, to driving the road to Hana that is famous for its unfettered views and thundering waterfalls- there are so many things to do in Maui, Hawaii.
The ideal time to visit the best Hawaiian islands is from April to the end of May and from September till the end of November. The spring and fall are the two seasons that provide the most pleasant weather, moderate crowds in Hawaii.