The Best Hawaiian Island to Visit for Every Type of Traveler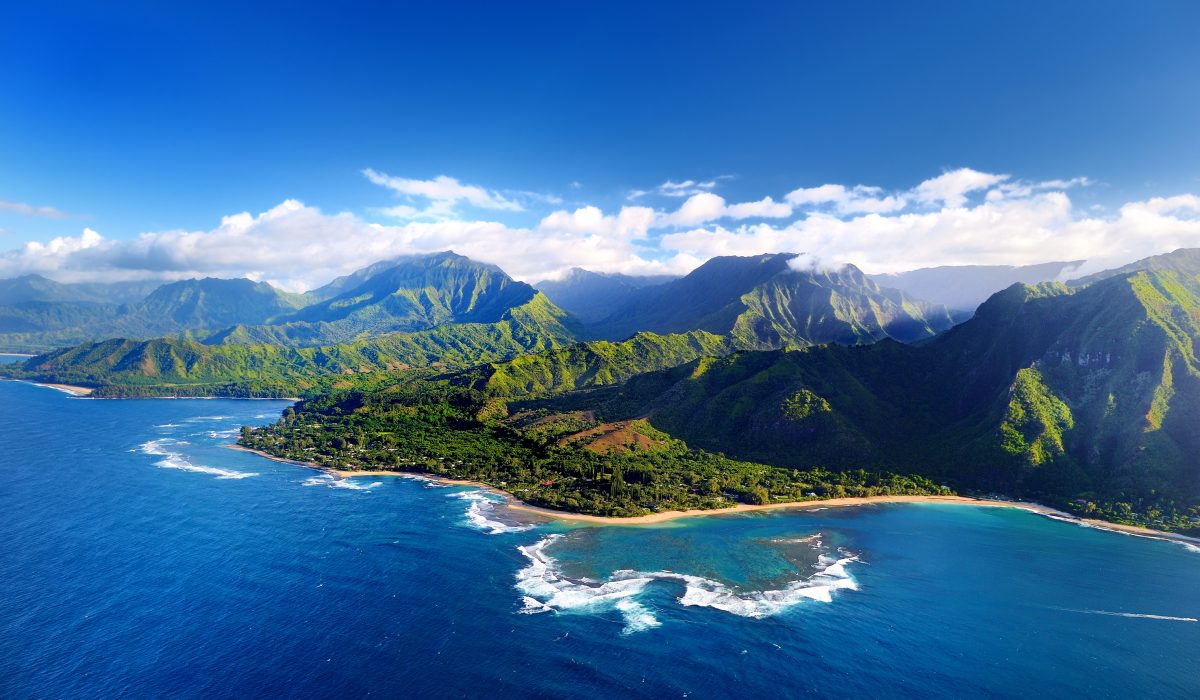 Choosing the best Hawaiian island to visit can be a daunting task. Each one has something unique to offer, from black sand beaches to some of the tallest sea cliffs in the world. As you are planning your itinerary, one of your questions might be, "How many islands are in Hawaii?" There are a total of eight, but only six are open to visitors. However, don't let that fool you into thinking your options are limited! Aside from the islands' world-famous natural beauty and luxurious vacation spots, Hawaii also has plenty to teach visitors when it comes to their rich culture.
Whether you're visiting Hawaii for the first time or planning a Hawaii honeymoon, there is an island just for you. In this list, we'll take you through well-known attractions and hidden gems that will surely make your visit memorable.
1. O'ahu – Best Hawaiian Island for First-Time Visitors
O'ahu Hawaii is recommended for:
Families

First-time visitors

Beach lovers

History buffs

Budget travelers
O'ahu is one of the most visited islands in Hawaii because of how well-rounded it is when it comes to attractions, activities, and accommodations. For first-timers, get yourself acquainted with local culture and make Honolulu your first stop. This is where you'll find the Waikiki Beach neighborhood, known for its beautiful white-sand beaches and endless beach activities. Not only that, but it is also the place to go to for dining, shopping, and sampling Hawaii's nightlife.
For those looking to get away from the city and find solitude in nature, we suggest hiking up Diamond Head. The trek takes a little over two hours, but the picturesque hiking trails and the Diamond Head Crater will make the effort worth it. To experience Oahu's underwater sights, a half-day tour to Hanauma Bay State Park is a must. It is one of the best places in Hawaii to go snorkeling and have close encounters with the island's most beloved locals– the sea turtles! If you're interested in more of the island's marine life, Kaena Point in Oahu's west coast is also known for whale and monk seal sightings.
For history buffs, there are two important attractions to visit. West of the capital is Pearl Harbor, one of the island's most popular historical sites. This is where the Battleship Missouri Memorial and the Pacific Aviation Museum are located. About two hours away, on Oahu's North Shore, is the Polynesian Cultural Center, where you can learn all about the different island cultures of Hawaii, New Zealand, Fiji, Samoa, Tonga, and Tahiti. To avoid rushing, schedule your visit on separate days.
Best Place to Stay in Oahu:
Waikiki offers a variety of accommodations such as budget hotels, boutique hotels, and luxury beach resorts. If you're looking for one that's close to the main attractions, check out the Sheraton Waikiki. Located close to the Diamond Head Crater Park, the hotel features two oceanfront pools, fresh water pools, and even a 70-foot long water slide. There are also dining options located within the property, such as Hapa's Pizza and Rum Fire. Within walking distance of the hotel are the Waikiki Shopping Centre, the Kapiolani Park, and the Honolulu Zoo.
2. The Big Island – Best Hawaiian Island for Thrill-Seekers
The Big Island is recommended for:
Thrill-Seekers

Nature Lovers

Group travelers

Families
The Island of Hawaii, as it is better known, is definitely for the adventurous and nature-loving traveler. Big Island is home to many active volcanoes, so if you want to experience Mother Nature's raw power up close, the Hawaii Volcanoes National Park should be at the top of your list. Here you'll find the Mauna Loa and Kilauea, two of the most active volcanoes in the world. In fact, Kilauea has been continuously erupting in some form since 1983.
Next, we have Mauna Kea, which is the highest point in all of Hawaii. The summit of this dormant volcano can be accessed through hiking trails, but those looking for a faster way up can choose to rent a four-wheel drive. Snow-capped mountains might not be the first thing that comes to mind when you think of Hawaii, but both Mauna Kea and Mauna Loa actually receive snow every year.
If driving up Mauna Kea has you craving more speed, then perhaps one of the many zipline tours on the island is just the thing you need. You'll find different ones across Hilo and the Kohala Coast, giving you a chance to take in Big Island's landscapes from a different perspective. For plenty of thrills, we suggest the Umauma Falls Zipline and Rappel Experience.
After you've fed your inner daredevil, why not unwind at one of the island's unique beaches? You can take your pick between Punalu'u Black Sand Beach and the Papakolea Green Sand Beach. Camping and snorkeling are allowed in both locations, so take your gear along if you plan on stopping by. You might even meet rare Hawksbill turtles in the area!
Best Place to Stay in Big Island:
On the Big Island, Castle Hilo Hawaiian Hotel is among the best places to stay in. Its location along Hilo Bay not only offers gorgeous views but plenty of tranquility since it isn't in a crowded area. The hotel is also close to a variety of natural attractions such as the Liliuokalani Park and Gardens, the Halemaumau Crater, and the Onekahakaha Beach. If you prefer spending your downtime doing activities near or within the property, the hotel has an ocean-facing pool and a golf course is also located nearby.
3. Maui Hawaii – Best Hawaiian Island for Luxury Travel
Maui is recommended for:
Luxury Travel

Couples

Families

Solo Travelers
Known locally as "The Valley Isle," Maui is the best Hawaiian island to visit if you're looking for a more chill and slow-paced vacation. Couples on their honeymoon are also known to favor the island thanks to its romantic views, fine dining, and luxurious accommodations. One must-do activity, if you have the budget to spare, would be going on a helicopter tour. Most tours last for close to an hour and would take you to more remote areas of Maui, which aren't accessible by any other means. It is one of the best things to do in Hawaii, even if it is a bit of a splurge.
For families looking for kid-friendly activities on the island, you'll find plenty. Why not take the entire family on an immersive fantasy experience with Hawaii Mermaid Adventures? Don colorful fins and take mermaid swimming lessons with a team of trained professionals, who will teach you about local marine life and the enigmatic myths about the Hawaii Islands. Another fun and educational attraction that you can bring the entire family to is the Maui Ocean Center. The kids would be able to see some of the island's marine residents, such as the manta rays and sharks, without needing to go underwater.
After enjoying all the exciting activities Maui, Hawaii has to offer, why not end your trip with a scenic drive? The Haleakala National Park isn't just home to natural attractions such as the Waimoku falls, it is also where you'll find the Road to Hana. The scenic highway will take you through many picturesque sights, including lush rainforests and the beautiful island coastline. Make a quick stop at the Waianapanapa State Park. The jet-black sands and glistening waters in this park is unparalleled and definitely something you shouldn't miss. Reserve a day trip for this because you wouldn't want to rush the experience. Slow down, take your time, and appreciate the island's natural beauty. Planning to stay longer? There's a lot of things to do in Maui island worth trying out.
Best Place to Stay in Maui:
For those looking for a luxurious stay, head to the Four Seasons Resort Maui at Wailea. The property overlooks the gorgeous Wailea Beach and offers plenty of different amenities that are sure to satisfy guests. Among the highlights are their three swimming pools and a spa and wellness center. They also have tennis courts and three different on-site restaurants. Among the must-visit for foodies is Chef Wolfang Puck's restaurant, which serves fusion cuisine that takes inspiration from both California and Hawaii.
4. Kauai Hawaii – The Best Hawaiian Island for Nature Lovers
Kauai is recommended for:
Large groups

Families

Thrill seekers

Nature lovers
Known as "The Garden Isle", Kauai's inviting beaches and untainted natural beauty will surely leave you in awe. This is why we suggest taking full advantage of the natural environment and exploring it as much as possible during your stay. You can start by visiting the "Grand Canyon of the Pacific", Waimea Canyon State Park. If you don't want to rough it out on one of the hiking trails, simply join one of the guided ATV tours that will take you through the Canyon, Grove Farm Plantation, and Kilohana Crater.
For beach lovers, you'd be glad to know that America's number one beach can be found in Kauai. Poipu Beach is well-known among locals and tourists alike for its gorgeous sandbar, and multiple shallow tide pools. For families with small children, this is the perfect place to bring them to without worrying about strong waves that the Hawaii islands are well known for. Aside from the beach, you can also enjoy a number of different water activities at Wailua River. There are beautiful kayaking routes throughout the area, including ones that will take you to both the Opaekaa and Wailua Falls.
Another must-see natural wonder in Kauai is the Na Pali Coast State Park. The location is considered sacred by locals and it is also where you'll find the tallest sea cliffs in the world. Surrounding the Park's towering "pali", or sea cliffs, are streams and waterfalls. The Kalalau Trail weaves through the park and will take you to the nearby Kalalau and Ke'e Beaches. These are just some of the things that make Kauai the best Hawaiian island to visit for exploring nature.
Best Place to Stay in Kauai:
Located right on Poipu Beach is the Grand Hyatt Kauai Resort and Spa. Not only does the resort have gorgeous tropical views, there's also plenty of amenities for guests to enjoy. You can relax at the Anara Spa where you can experience traditional healing methods to soothe your tired body after an adventure. The beach resort has its own saltwater lagoon and lazy-river pool for guests who prefer staying within the comfort of the property.
5. Molokai Hawaii – Best Hawaiian Island for Families
Molokai is recommended for:
Families

Solo travelers

Nature lovers
Calling Molokai the "Friendly Isle" is the perfect description for the kind of environment you can expect. It is the most family-friendly of the six islands, with a selection of activities everyone can enjoy regardless of age. One such activity is a guided tour of the sacred Halawa Valley. This cultural hike is unlike others because through it, you'll be able to learn more about the Molokai way of life from the locals who were born and raised in the valley. The Solatorio Ohana will walk you through different cultural landmarks and ancient rock features, all the way to the Mo'oula Falls where you can take a quick dip while enjoying lunch. It's an immersive experience that's unique to Molokai.
As the island doesn't have many commercial attractions such as malls, you'll be able to connect more with nature. You won't find crowded beaches here either. In places such as Papohaku Beach, you might even get an entire stretch of shoreline to yourself! Sunbathe to your heart's content, have a picnic or a barbecue, and camp under the stars. From across the water, the night view of Honolulu's glittering electric lights is quite a sight to behold.
Another fun activity to do on the island is reef snorkeling. Molokai is home to the largest fringing coral reefs in the country. Located off the south coast of the island, you'll find crystal blue waters where you'll be able to observe various sea creatures living among the reefs. Kumimi Beach is the most popular snorkeling spot and it is where you might encounter the Hawaiian green sea turtle, locally known as Honu, and manta rays. If you're visiting during the winter months, opt for a whale watching tour instead. These charters will take you to the Auau Channel where you might be able to observe migrating humpback whales!
Best Place to Stay in Molokai:
Molokai is the best Hawaiian island to visit if you prefer living like a local and staying in a vacation rental. There are a number of beachfront cottages located on Molokai's east end if you're looking for something closer to nature. Another great option is Hotel Molokai. Only a five-minute drive from the main town of Kaunakakai, this quaint inn has 57 gorgeous ocean-view rooms and an oceanside eatery where you can eat the freshest seafood.
6. Lanai Hawaii – The Best Hawaiian Island for Solo Travelers
Lanai is recommended for:
Solo travelers

Couples

Family vacation

Luxury vacation
The Hawaiian Islands have many places that are rife with mystery and myth. One such spot is Keahiakawelo, also known as the "Garden of the Gods", which is located in Lanai. Don't expect blooming flowers and lush greenery here, however. Known for being barren, the terrain appears closer to the surface of Mars rather than an actual garden. Visit during sunset to witness the landscape glow red, taking on an otherworldly appearance that is worth the trek. Just 30-minutes away is Polihua Beach, one of the less crowded beaches in Lanai. If you go during the months of December and April, you just might enjoy a bit of whale watching from the shore too!
Next up, we have Shipwreck Beach or locally known as Kaiolohia. This one's for the history buffs looking to learn more or get a quick photo-op with the two World War II ships that have been grounded in this area. You cannot swim or sunbathe here, but its hiking trails are worth challenging. If you want to go swimming or snorkeling, however, Hulopoe Beach is where you should visit. It is one of the few safe beaches on the island to swim in and the only legal place on the island for camping. Puu Pehe or Sweetheart Rock is only a 20-minute walk from the beach so we suggest visiting it as well.
To appreciate more of Lanai's diverse landscape, renting a car or an ATV is a great choice. But if you want to make it a memorable experience, we suggest going on horseback. You'll be able to traverse the hills around Koele and explore the island's woodlands. You might even encounter various fauna, such as the axis deer and Mouflon sheep! As a treat for animal lovers, why not stop by the Lanai Cat Sanctuary as well? Home to over 650 cats, the sanctuary makes for an unusual day trip but the visit will certainly be worth it. These unique adventures make Lanai the best Hawaiian island to visit if you want to try something new.
Best Place to Stay in Lanai:
There aren't a lot of accommodations on the island, but if you're looking for a luxury stay, then the Four Seasons Lanai would be the best choice. The beach resort is located at Manele Bay and has a stretch of Hulopoe Bay right in its backyard. It also overlooks the bay, which serves as a marine preserve. It offers some of the best diving and snorkeling spots in all of Hawaii. During the right season, whale and dolphin watching is also possible. If you prefer to stay on land and close to the resort, the Four Seasons Lanai also has its own golf course you can enjoy!
How Many Islands of Hawaii Can You Visit in One Week?
Can't choose which is the best Hawaiian island to visit for you? Try inter-island travel. However, while it is possible to see all six major Hawaiian Islands if you're staying for a week, you won't get to really enjoy each one. Island hopping is also a fun activity but will require you to fly, as there are only two inter-island ferries in the state. These are the Molokai Ferry and the Maui-Lanai Expeditions Ferry. At most, you should be able to visit two islands during a week's stay. That being said, while Hawaii has something to offer year-round, know the best time to visit Hawaii for the type of activity you want.
The Best Hawaiian Island to Visit Depends on the Adventure You Want!
Did our list help you choose the best Hawaiian island to visit for your vacation? From bumming around on the best beaches in Hawaii, snorkeling in their gorgeous blue waters, to hiking the islands' challenging trails, there's plenty to see and do. For those who want to take on the challenge, you can even try going to the six major islands during your trip. After all, every visitor seeks something different. What we're sure of is that you'll likely find what you want and so much more in Hawaii. Now that you know which island to visit for your next getaway, grab your suitcase and check items off your Hawaii packing list!