10 Exciting Things To Do In Winter Park, Florida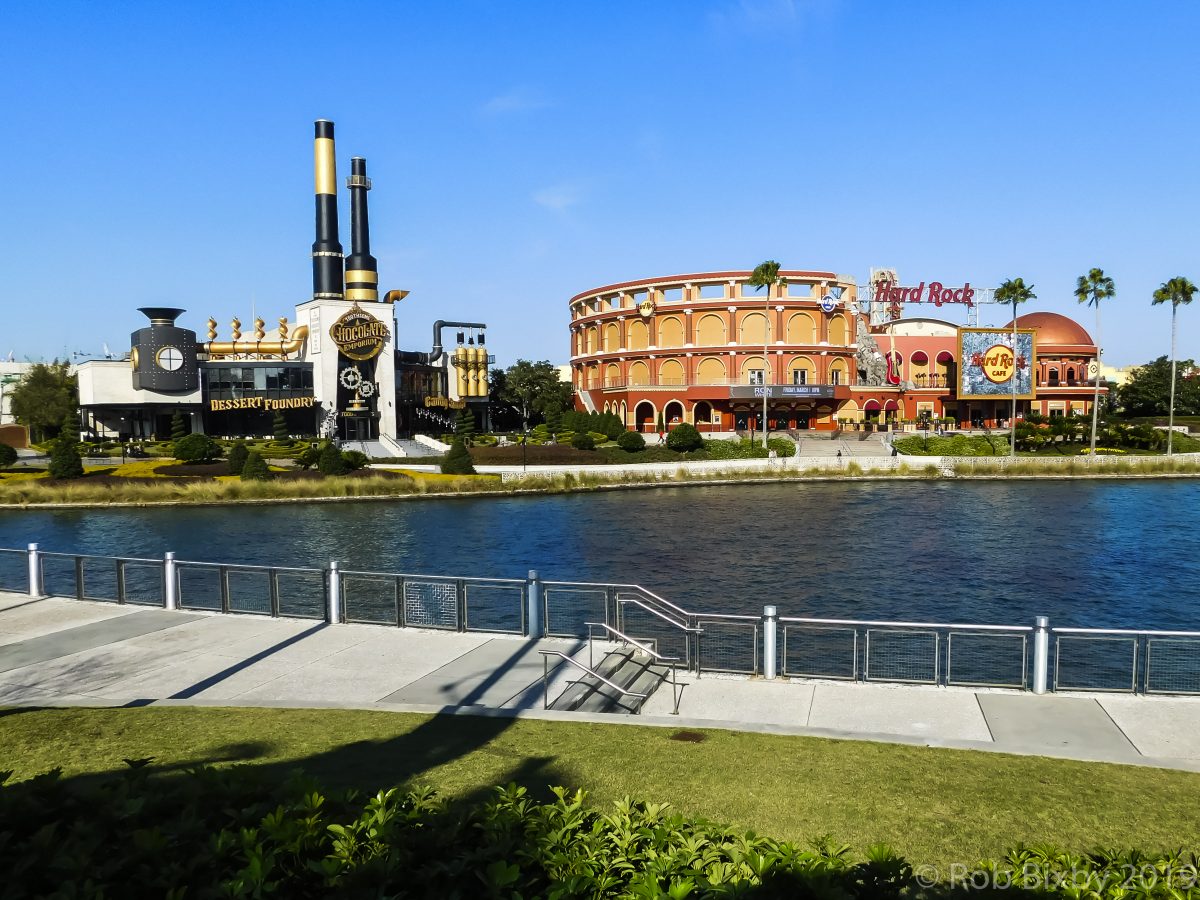 With lower latitudes and warm weather, Florida has long been the destination for those looking to escape the winter blues. While many head right for its powder soft Gulf or Atlantic beaches, or save their pennies and energy for its multitude of theme parks, there are other, lower-profile destinations that allow for a taste of the 'real' Florida without the lines. One such place is the city of Winter Park. Never heard of it? That's a good thing! It means that you can enjoy this unspoiled gem by being at the doorstep of some of Florida's biggest attractions.
As an oasis for shopping, dining, and culture in Central Florida, Winter Park lies just to the northeast of the tourist mecca of Orlando. Getting here is easy, with flights arriving from all over the U.S. and even international destinations. If traveling overland, Winter Park lies not far off Interstate 4, which runs right through the heart of Florida's interior. Here's a list of things to do in Winter Park that will make your trip to the Sunshine State memorable.
1.
See The Albin Polasek Museum And Sculpture Gardens
If interior design isn't your thing, try visiting a museum dedicated to one of Winter Park's other famous artists; Czech-American sculptor Albin Polasek. Located on the shores of Lake Osceola, this museum was once the artist's home and now houses over 200 of his sculptures. Also, on the grounds, you can also wander through a sculpture garden that incorporates native Floridian flora in its design.
This property is listed on the prestigious National Register of Historic Places. It invites guests to explore the works and inspiration of the world-renowned sculptor. The museum is open from 10 AM to 4 PM Tuesday through Saturday and from 1-4PM on Sundays. It is closed on Mondays. Tours are $10 for adults, $8 for seniors, school-aged children pay only $3 and kids four and under are free.
2.
Browse The Winter Park Farmer's Market
While outdoor farmer's markets are quite popular in and of themselves, the Winter Park Farmer's Market distinguishes itself by being hosted in a restored historical train station. On offer are the usual fare of organic vegetables, locally grown produce, various goodies made from local produce and more.
However, the real attraction is the ambiance and community gathering that takes place here each weekend. The market is held every Saturday morning from 7 AM to 1 PM. It is located at 200 West New England Avenue.
3.
Take A Scenic Boat Tour Of Winter Park's Lakes
When the city founders chose Winter Park as a site for development, much of the appeal had to do with the natural beauty of a chain of lakes that characterizes the area. Visitors today have the option of touring several of these lakes aboard a scenic boat tour. These hour-long guided tours of three of the seven lakes, as well as two man-made canals, will offer guests the chance to see some of Central Florida's local residents such as cranes and alligators.
They will also be immersed in its plant life, with towering cypress trees, swaying palms and large ferns. Tours run every day but Christmas, and leave every hour between 10 AM and 4 PM. The price for adults is $14, kids 2-11 are $7 and children under 2 are free. Be advised that payment is in cash or check only.
4.
Indulge Your Inner Child at One of Orlando's Theme Parks
Try as you might, it is hard to resist the allure of the world-class theme parks that lie just a few minutes down the Interstate. And while there are plenty of things to do in Winter Park, no visit to the amusement park capital of the world would be complete without seeing one or more of these wildly popular masterpieces of American excess.
First and foremost are the Disney parks. They have essentially transformed the Orlando area from a swampy backwater to an international destination. The Magic Kingdom is the park that started it all and could be considered quintessential Disney.
Epcot center draws crowds to its science and technology-heavy Future World section. This includes its artful recreations of international destinations in the World Showcase exposition; a top-notch international food festival.
Disney Hollywood Studios celebrates cinematic history through a series of thrill rides and shows. Disney's Animal Kingdom showcases all the animals of a major zoo. It also has a popular new Avatar-themed section for thrilling rides and the Hogwarts Castle. Add to that a handful of water parks and an upscale shopping venue called Disney Springs, and you have all the makings of an entertainment empire that could easily occupy more than a week just to visit everything on offer.
The Sea World franchise also has a firm presence here with three parks on offer; Sea World Orlando, Discovery Cove, and Aquatica. Additionally, the former is a mainstay in the theme park industry, offering exhibits, shows and interaction with all types of marine life.
5.
See What Puts The "Park" In Winter Park
As its name would suggest, part of Winter Park's allure is the park-like nature of its setting. Throughout the town, there are various parks and gardens that allow visitors to enjoy the tranquility that personifies Winter Park.
The crown jewel is arguably Central Park, which is located in the heart of the downtown shopping district. This eleven-acre oasis in the middle of the city boasts beautiful fountains, a canopy of shade trees and a lovely rose garden. Also, a smaller gem is the Kraft Azalea Garden, situated on the shores of Lake Maitland. This unique five-acre park offers lakefront views and giant cypress trees and is a popular place for wedding parties. It is open from 8 AM to dusk.
Another natural attraction is the Mead Botanical Garden – 48 acres of scenic grounds that boasts two butterfly gardens, a community garden and other features that highlight the beautiful tropical plants indigenous to Florida. Admission is free and the gardens are open from 7:30 AM to dusk.
6.
Play A Round Of Golf At The Historic Winter Park Golf Course
The image of retirees playing a round of golf in Florida is so common as to be cliché, but there's a good reason for it. With mild temperatures all year long and plenty of options, golf could be considered one of Florida's most popular sports. In Winter Park, not only is there a public course available for golf enthusiasts, but it's one of Florida's oldest as well.
Both the course and the clubhouse are on the National Register of Historic Places. Also, despite only being nine holes, the course is considered to be particularly challenging. With narrow fairways lined with trees and small greens surrounded by bunkers, the Winter Park Golf Course allows even highly skilled golfers to hone their short game. Best of all is its affordability, with both weekday and weekend prices at $13 a round.
7.
Expand Your Culture With A Visit To The Cornell Fine Arts Museum
If the two art museums mentioned earlier aren't your cup of tea, there's a wide variety of fine art on display at the Cornell Fine Arts Museum. This museum is located on the campus of Rollins College, which overlooks beautiful Lake Virginia. Visitors can peruse more than 5,500 individual works divided into collections. These collections include American art, the only European Old Masters collection in the Orlando area and The Alfond Collection of Contemporary Art.
This museum is located both onsite and down the road at the artistic Alfond Inn just a few blocks away. But this is no passive museum. Guests can attend lectures, panel discussions, gallery talks, films and art-related hands-on activities free of charge! Plus, admission is free, which makes this a budget-friendly choice.
8.
Shop, Dine And People Watch on Park Avenue
Winter Park's things-to-do list wouldn't be complete without mentioning its primary commercial strip. With a quaint, Old World vibe, this thoroughfare hosts a wealth of culinary and shopping options. Gourmands can choose from a wide selection of ethnic and fusion cuisines to satisfy their fine dining needs. Shopaholics can browse until their heart's content in the numerous boutiques. And people-watchers can enjoy observing the happy patrons as they stroll down this charming section of Winter Park on a lovely Floridian evening.
9.
Visit The Charles Hosmer Morse Museum Of American Art
In a city that boasts more than its fair share of the arts, the top attraction is this museum. Its main feature is the works of American artist and designer Louis Comfort Tiffany (yes, he's related to a certain famous jewelry company in New York). A wide array of his creations are on display. This includes stained glass, pottery, paintings, his chapel interior from the 1893 World's Columbian Exposition in Chicago and furniture and other décor from his signature Long Island mansion.
If you're a fan of interior decorating, this is a must-see on a visit to Winter Park, Florida. The museum is open between 9:30 and 4 PM Tuesday through Saturday, from 1 PM to 4 PM on Sundays. It is closed on Mondays and most major holidays. Admission is a mere $6 for adults, $5 for seniors and children under 12 are free.
10.
Take a Day Trip to the Beach
Though you're welcome to spend some time on the shores of Winter Park's multiple lakes, world-class beaches lie just an hour away—both east and west. Approximately an hour's drive to the east are world-class Atlantic beach destinations such as Cocoa Beach near Cape Canaveral, or if you're willing to go a little further afield, Daytona Beach and the like.
Heading west are the gorgeous beaches of the Gulf Coast, such as world-famous Clearwater Beach just past the city of Tampa Bay. All can easily be reached via modern highways in a rental car and can be done as a day trip. Once again Winter Park serves as an excellent midpoint for exploring some of Florida's most famous attractions.
Bonus Tip: If you plan your visit to Winter Park during the month of March, you will not want to miss out on seeing the Winter Park Sidewalk Art Festival. As one of the oldest and most prestigious outdoor art festivals, this event draws some 350,000 visitors a year who come to see the wide range of art on display and enjoy what is consistently considered to be one of the top juried fine arts festivals in the country. In addition to the art, visitors can enjoy both food and music on-site, which serves to round out the festive atmosphere.
So while not as famous as other Florida destinations such as the Orlando theme parks or Miami Beach, it's clear that there are plenty of things to do in Winter Park, Florida, and its relative anonymity is one of its greatest selling points. Here you can see authentic Florida and still be able to sample the best the state has to offer.