Best Restaurants In Orlando, Florida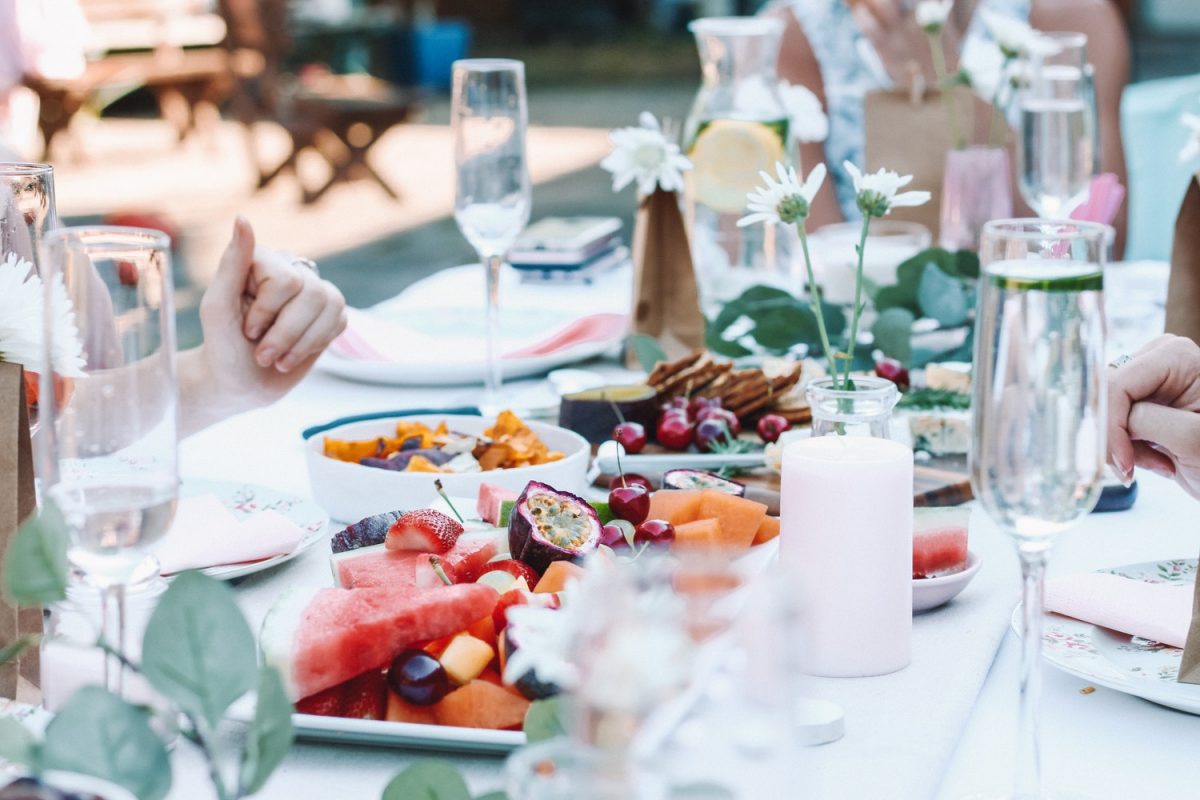 Florida is a food paradise like no other! Like Florida, many other American States have a diversity of restaurants specializing in cuisines from all over the world. There is hardly a speciality that couldn't be found in American restaurants. Eating out is a cultural experience for both Americans and visitors on food travel. This popular culture is not alien to Orlando, Florida. Aside from the best things to do in Orlando, the city also has a vibrant food scene. Many of Orlando's restaurants flaunt an international reputation.
Most people travel to Orlando to immerse themselves in the Walt Disney World, but eating out in one of Orlando city's famous fine dining restaurants is a worthy experience in itself. Home to some of the top restaurants in Florida, Orlando deserves as much attention as any other travel destination, centred around food. And that's precisely why this feature is needed. Sit back and prepare for a food coma, we're presenting a list of the top 10 restaurants in Orlando, Florida:
1.
Lee and Rick's Oyster Bar
Food in Florida is both diverse and mouth-watering, but if there's something every traveller should try in Orlando, it is the seafood. And, he best restaurant in Orlando for top-notch seafood is Lee and Rick's Oyster Bar. Although tiny, this popular venue serves a variety of dishes, and people often return for a fresh oyster bucket. Unpretentious and affordable, Lee and Rick's Oyster Bar is a top alternative to more expensive fine dining restaurants.
Location: 5621 Old Winter Garden Rd, Orlando, Florida State 32811
Menu Specials: Oysters Raw or Steamed, Steamed Peel and Eat Shrimp, Alaskan Snow Crab
USD $11-$20 for two
If you want to sample American food in Orlando's restaurants, there is no better place than a top burger joint like Graffiti Junktion. With a hip atmosphere, the venue serves one of the best burgers in the city. What's more? There are tons of creative variations of Burgers here. The simple but upscale menu of Graffiti Junktion is enough to get you a taste of American restaurants, so you must step into this food paradise.
Location: 700 E Washington St, Orlando, Florida State 32801
Menu Specials: American Double Burger, Grand Junktion Burger, Graffiti Veggie Burger
USD $11-$20 for two
The Boheme is visually one of the best fine dining restaurants in Orlando. The design of the restaurant features modern art pieces by local artists, which shows that eating out in Orlando can be a sophisticated experience. The menu is a collection of delectable dishes, including succulent steaks, seafood, and pork chops among other popular American food options.
Location: 325 S Orange Ave, Orlando, Florida State 32801
Menu Specials: Colorado Lamb T-Bone, Mediterranean Salmon, Black Angus Rib-Eye
USD $21-$30 for two
Food lovers looking for top restaurants in Orlando should make a stop at Ceviche Tapas. This lively restaurant serves a large variety of delicious Spanish and Latin American dishes. One of the top staples of the restaurant is the dish from which it took its name. Ceviche is a must-try Peruvian dish of raw fish with chilli peppers and lime juice. While you wait for your food coma to end, you can enjoy a live music show or a flamenco performance at the restaurant.
Location: Ceviche, 125 W Church St, Orlando, Florida State
Menu Specials: Tapas Gazpacho Andaluz, Shrimp Ceviche
USD $11-$20 for two
5.
Christner's Prime Steak and Lobster
Sure, there may be several great places to eat in Orlando, but no place combines sophistication and cosiness like the Christner's Prime Steak and Lobster. This restaurant is one of the best high-end dining favourites to sample local food in Florida. Step in and you'll be charmed by the refined interiors with traditional décor elements. It makes the perfect backdrop for a food splurge. Although simple, the menu has an attractive array of steaks and seafood, including the delectable fresh lobster.
Location: 729 Lee Rd, Orlando, Florida State, 32810
Menu Specials: Cold Water Lobster Tail, USDA Prime Strip, Beef Wellington
USD $31+ for two
After winning the title of being the Best Restaurant in Orlando in the 2014 Orlando Magazine's Dining Awards, the Ravenous Pig has been widely considered as one of the best American restaurants. The venue offers a varied menu that changes seasonably to combine the best local flavours as all the food is locally sourced. Travellers interested in exploring American food will enjoy the range of options. To visit the Ravenous Pig you need to go to Orlando's Winter Park suburb area, so don't forget to get a SunPass. This will save you time at highway tolls and help in getting to good food faster!
Location: 565 W Fairbanks Ave, Winter Park, Florida State 32789
Menu Specials: Shrimp & Grits, Roasted Mahi, Ravenous Pub Burger
USD $21-$30 for two
Eating out in Orlando is all about diversity. There's food from all the continents here, Asian food too! King Bao is a no-frills restaurant specializing in Taiwan's speciality; the bao. Working up addictive flavours and ingredients, King Bao offers a blend of both eastern and western food. The fusion of food cultures makes King Bao restaurant the best restaurant for food lovers who enjoy eating out in unique places. So, pick up your chopsticks and enjoy the food. When the steamed dumplings explode in your mouth, take a bao for discovering Asian food in Orlando. King Bao's appetizing menu also includes sweet baos with bananas, ice cream, and chocolate. So there's more than just dim-sums for you!
Location: 710 N Mills Ave, Orlando, Florida State 32803
Menu Specials: Hogzilla Bao, Firecracker Shrimp, The Inner Harbor
USD $1-$10 for two
8.
Black Rooster Taqueria
Black Rooster Taqueria is a contemporary Mexican escape. This restaurant is also amongst the best restaurants in Florida. Serving tacos, bowls, shrimp ceviche, this place is the best of Mexican dining and more, under one roof! The interiors shimmer with colourful décor and friendly vibes. Black Rooster Taqueria takes pride in its excellent array of tacos, which includes roasted chicken, carne asada, or slow-roasted achiote pork in irresistible flavoured combinations. So eat as much as your heart wishes, because this Mexican restaurant will charm you enough to visit more than once.
Location: 1323 N Mills Ave, Orlando, Florida State 32803
Menu Specials: Black Rooster Asada, Achiote Pork
USD $11-$20 for two
What's eating out in Florida, without the taste of some local fish?! If you want to experience America's local delights in a plush ambience, head to Luma on Park in Orlando. The cuisine in Florida flaunts exquisite dishes of fish, duck, or steaks, and Luma is the best restaurant in Orlando to sample locally sourced food. Hence, the menu varies according to seasons at Luma on Park restaurant. Prepare to be introduced a new side of Florida when you visit this place.
Location: 290 S Park Ave, Winter Park, Florida State 32789
Menu Specials: Hawaiian Kampachi, BBQ Pole Bean Salad
USD $21-$30 for two
Hold on, we still have one place to feature. And, this time it's Japanese! How can we skip Japanese cuisine when we talk about food? A sushi restaurant is important, especially in a top food travel destination like Orlando. If you love sushi or Japanese food, Kadence will make you very happy! In the excellent fine dining scene of the city, the Kadence restaurant in Orlando is loved by locals and travellers. Everything from the minimalist design to the simple menu creates a laid-back, intimate atmosphere.
This place serves some great Japanese delicacies. If you're a fan of the Kaiseki cuisine of Kyoto, you may find those subtle Tofu dishes in the Kadence menu. Owing to its tiny size, reservations at Kadence are mandatory to enter. If you're spending time in Orlando, it's worthwhile to make a reservation to experience the ambience and food at Kadence restaurant. Here the menu includes a multi-course sushi meal and sake. If you're new to Japanese cuisine or are confused about what to expect, read this to enjoy your experience to the fullest!
Location: 1809 Winter Park Rd, Orlando, Florida State 32803
Menu Specials: Sushi and Sake
USD $31+ for two
Eat Well, Travel Merry
There you have it, the top 10 restaurants in Orlando! If this doesn't get your hunger pangs soaring, then we're not sure what will. Don't forget to check out these stellar restaurants when you're spending time in Orlando, Florida. Enjoy exploring Orlando city and eat to your heart's content. Life is too short to not do so. These restaurants are just as fun as Orlando's theme parks.
We'd love to know your experiences, see those food captures and get secrets on the best dishes on the menu. If you discover a restaurant that isn't featured on our list, be kind and share. We'd be happy to feature your suggestions in our next article. Go on now, treat yourself to some amazing food and have a great trip to Orlando! See ya later.