15 Best Hotels with Water Parks in Florida for Families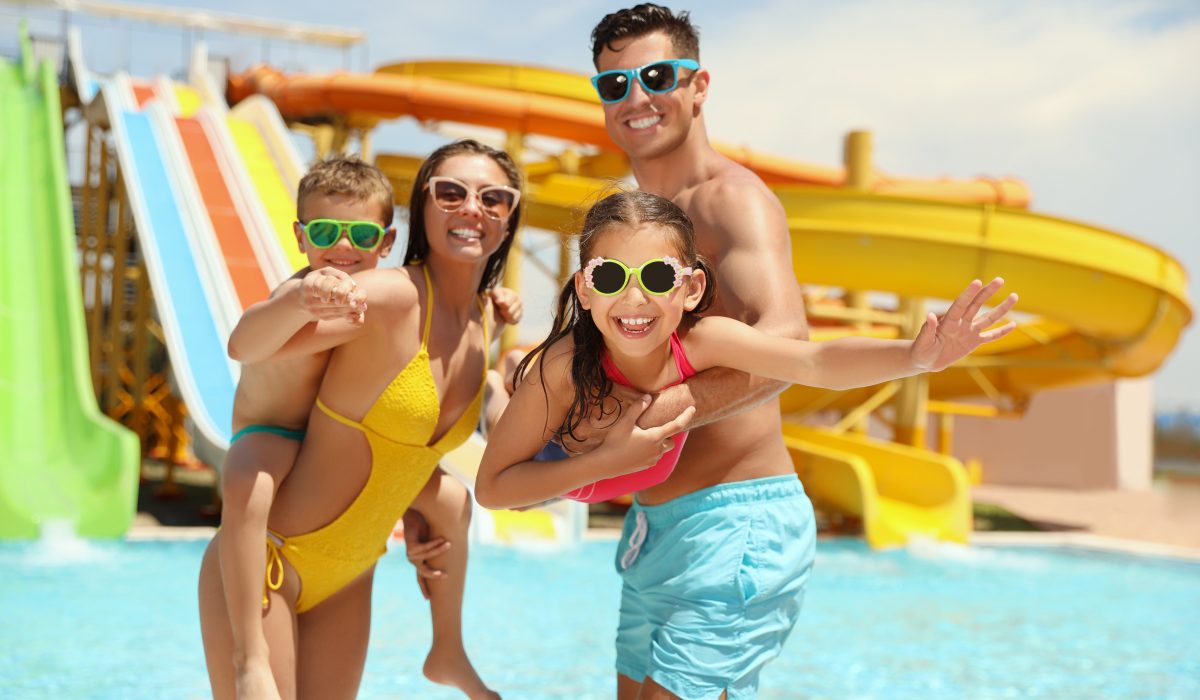 The best hotels with water parks in Florida offer the ultimate getaway for families looking for adventurous activities barely steps away from their comfortable lodging spot. Checking in a hotel with fun amenities is certainly a convenient and practical option. This is especially true if you're traveling with children. You'll get to skip the tedious process of making two separate reservations—that is, buying tickets for a water park and booking rooms in a hotel. This guide lists down the noteworthy hotels with water parks in Florida that would fit your budget and meet your standards.
(Take note that prices per night depend on the season and are subject to change without prior notice.)
1. Coco Key Hotel and Water Park Resort
Address: 7400 International Drive, Orlando, Florida 32819
Price: Starts at US$105 per night
Let's kick off the list with the amazing Coco Key Water Resort in Orlando, Florida. As one of the best hotels in Orlando International Drive, Coco Key offers lodging convenience atop a grand 54,000 square-foot of water amenities. Fun is promised with 14 slides and water rides for everyone. Worried your little ones might miss out on the fun? Fear not, for there is even a shallow lagoon with tiny slides for toddlers! And while the kids splash on to their hearts' delight, the adults can wine and dine in the two on-site restaurants and a tiki bar located on the premises. From maximum convenience to absolute fun, Coco Key truly has it all.
2. The Grove Resort and Water Park
Address: 14501 Grove Resort Ave., Winter Garden, Orlando, Florida 34787
Price: Starts at US$179 per night
The Grove Resort and Water Park is a paradise in Florida where you and your loved ones can splash and swim all day. With lots of space and fully furnished amenities, you'll receive exceptional comfort and convenience. The best part? You can save money from your suite reservation with free access to The Grove's Surfari Water Park. With attractions like the FlowRider surf simulator and fun water slides, your kids will never be bored. There is even a lazy river made more thrilling with shooting water cannons and waterfalls. During your stay, you can also visit nearby restaurants in Orlando for a hearty feast.
3. Signia by Hilton Orlando Bonnet Creek
Address: 14100 Bonnet Creek Resort Lane, Orlando, Florida 32821
Price: Starts at US$240 per night
Signia by Hilton Orlando Bonnet Creek is not only a perfect resort for Disney fans, it also provides a complete world of fun for people of all ages. For one, it has a zero-entry pool with a magnificent lagoon design that will make you feel like you're in a summer paradise. If you're looking for some thrill, head to their 3-acre lazy river equipped with a waterslide. Kids can also enjoy various poolside arts activities. Indulge in their relaxing pools and poolside cabanas where you and your family can bond and make new memories. Lastly, for Disney lovers, you can even get to enjoy a complimentary shuttle between the resort and the Walt Disney World theme parks!
4. Holiday Inn Resort Orlando Suites Water Park
Address: 14500 Continental Gateway, Orlando, Florida 32821
Price: Starts at US$85 per night
As one of the best hotels with water parks in Florida, the Holiday Inn Resort Orlando Suites Water Park surprisingly offers cheaper accommodation alongside the free entry in their on-site amusement park with water play areas. Have fun in the sun as you bask in the outdoor pools and go wild with their waterslides. Little swimmers will definitely have a good time on the splash pad as well. The park also has a poolside bar to quench your thirst all day long. If you're planning for cheaper accommodations near Walt Disney World Resort, Holiday Inn will truly be a great choice due to its lower price and close proximity.
5. Hammock Beach Golf Resort & Spa
Address: 200 Ocean Crest Drive, Palm Coast, Florida 32137
Price: Starts at US$229 per night
When it comes to premium accommodations in Florida, Hammock Beach Golf Resort and Spa is one of the best options you have. Relaxing spas in Florida promise ultimate relaxation and a well-deserved rest from the stresses of everyday life. Conveniently, adults can enjoy facial treatments, steam sessions, and soothing massage services while the kids can also go biking or golfing. The location's amenities feature indoor and outdoor pools where you can take a dip and relax. There is a twisting water slide and even a lazy river that are sure to keep children and young-at-heart adults thrilled for hours.
6. Four Seasons Resort at Walt Disney World
Address: 10100 Dream Tree Boulevard, Lake Buena Vista, Orlando, Florida 32836
Price: Starts at US$100 per night
Four Seasons Resort at Walt Disney World is the cream of the crop when it comes to the best Orlando resorts for kids. The family-friendly accommodation offers a free shuttle service to the Walt Disney World Resort and various water play amenities that will satisfy your adventurous side. You can't run out of fun with the resort's three different swimming pools. The five-acre water park also includes a lazy river complete with two spray cannons and a waterfall, as well as two 242-foot water slides for maximum thrill.
7. Flamingo Water Park Resort
Address: 2261 E. Irlo Bronson Memorial Highway, Kissimmee, Florida 34744
Price: Starts at US$65 per night
This tropical-themed spot will get your vacation mood on immediately as you get welcomed by the colorful slides swirled above the gigantic pools. With its affordable rates and fun facilities, staying at Flamingo Water Park Resort will have you feeling over the moon. The resort also has a 30-foot slide, a lazy river, and a zero-depth pool letting you experience the ultimate vacation of a lifetime.
8. JW Marriott Miami Turnberry Resort and Spa
Address: 19999 West Country Club Drive, Aventura, Florida 33180
Price: Starts at US$320 per night
While the JW Marriott Orlando branch focuses more on giving luxurious lodging and spa amenities, the JW Marriott Miami Turnberry Resort went the extra mile by having an onsite park for people of all ages. Indeed, the Tidal Cove Water Park is a noteworthy highlight housing a 60-foot tower with seven slides fit for all adventure-seekers out there. Meanwhile, little ones will enjoy the Kid's Cove filled with mini slides and other water attractions. Finally, we can't leave out its main highlight– the FlowRider Triple surf simulator. Now you can truly enjoy Miami Beach's amazing weather to the fullest in this fantastic resort.
9. TradeWinds Island Grand
Address: 5500 Gulf Boulevard, St. Pete Beach, Florida 33706
Price: Starts at US$245 per night
"More than a room, it's a retreat" is the perfect tagline for Tradewinds Island Grand. Indeed, the resort offers premium suites fit for travelers needing spacious and cozy accommodations near St. Pete Beach. Recreational activities abound in the park. Take your pick from family or kids' pools, or even a whirlpool that can give your swimming experience a more thrilling feel. The special High Tide Slide reaches a mind-blowing length of 200 feet and is three stories high. As one of the best hotels with water parks in Florida, TradeWinds Island guarantees a restful and memorable vacation for you and your family
10. LEGOLAND Florida Resort
Address: 1 Legoland Way, Winter Haven, Florida 33884
Price: Starts at US$160 per night
Don't miss the chance to witness the beauty of Florida's greatest theme parks firsthand. Book a reservation at Florida's best accommodation spot: the LEGOLAND Florida Resort. The establishment perfectly fuses excellent lodging, fun water facilities, and a world-class theme park. Your kids surely won't run out of things to do with the various attractions such as build-a-boat activity and the Joker Soaker interactive pool amenities. This amazing location is an oasis of delight and excitement equipped with LEGO-themed tube slides and even a wave pool. After a fun-filled morning, you can also rest and drift away in the lazy river.
11. Renaissance Orlando Resort at SeaWorld
Address: 6677 Sea Harbor Drive, Orlando, Florida 32821
Price: Starts at US$140 per night
Renaissance Orlando Resort is one of the best hotels with water parks in Florida to check in after a long day in the Universal Orlando Park or SeaWorld aquarium. Children can have a fun-filled day in the sun as they try out the R Aqua Zone of the water park. Little ones will be blown away by the cool water jets and rain-splashing attraction. Older children and teenagers can take their sliding experience up a notch with the 88 and 122-foot slides in the area. A poolside lounge is also available for resting and having a snack before getting back to your swimming and water-play activities.
12. Gaylord Palms Resort and Convention Center
Address: 6000 West Osceola Parkway, Celebration, Orlando, Florida 34746
Price: Starts at US$300 per night
This four-star resort is a great choice for families who wish to spend their vacation in an airport-accessible location. The distinct quality of Gaylord Palms Resort is its immersive ambiance that lets you take in Florida's breathtaking beauty and relaxing nature. Above all, the resort promises excitement with its fun-filled water amenities, from drop slides to river rapids. Your whole family will have a sun-drenched adventure in the resort's zero-entry pool and multi-level water playground. Kids and adults who wish to learn how to surf can also train in the surf simulator.
13. Universal's Hard Rock Hotel
Address: 5800 Universal Blvd, Orlando, Florida 32819
Price: Starts at US$298 per night
The Hard Rock Hotel is one of the most iconic and much-loved hotels by Universal Orlando Resort. It offers the best of the Sunshine State's lodging options with its immaculate water amenities and rock star-worthy service. The great vacation just goes on with the rock-inspired features and notable water attractions. Speakers installed in the pool let you groove to the music underwater. There's also an interactive water play area for your little ones. The 260-foot slide will certainly be the star of your getaway as well. What's more, Hard Rock Hotel guests are entitled to exclusive perks at Universal Studios Florida. These include an unlimited skip pass for regular lines and priority seating at dining spots.
14. Margaritaville Resort Orlando
Address: 8000 Fins Up Circle, Kissimmee, Florida 34747
Price: Starts at US$163 per night
This list of the best hotels with water parks in Florida just won't be complete without the Margaritaville Resort Orlando. It certainly exudes a Key West-inspired flair and thrilling water amenities which are second to none. Above all, your kids will love the splash zone, zero-entry pool, and wave pool at Margaritaville's nearby high-tech water park. Thrilling attractions are right up your alley with the various waterslides to glide into fun over and over again.
15. Westgate Cocoa Beach Resort
Address: 3550 North Atlantic Avenue, Cocoa Beach, Florida 32931
Price: Starts at US$260 per night
Planning a long-term getaway where you and your folks can unwind for a long time? The Westgate Cocoa Beach Resort might just be the perfect place. Guests can swim as much as they want in the outdoor pools or have a relaxing trip down the 335-foot loop lazy river. In addition, your children can enjoy various attractions and interactive activities at the park's water playground. At Westgate Cocoa Beach resort, there's certainly room for everyone to relax and enjoy!
Have Some Quality Bonding Time at the Best Hotels With Water Parks in Florida
Indeed, tourism in the Sunshine State continues to bloom due to its amazing spots, excellent hotels, and must-visit water parks. As they excellently merge convenience and fun, opting for their premium accommodations and thrilling water attractions is a no-brainer. For your next vacation, make sure to try out Florida's world-class water parks and hotels where you can delight in the state's sunny weather and amazing attractions.