20 Best Hotels with Indoor Swimming Pools in the U.S.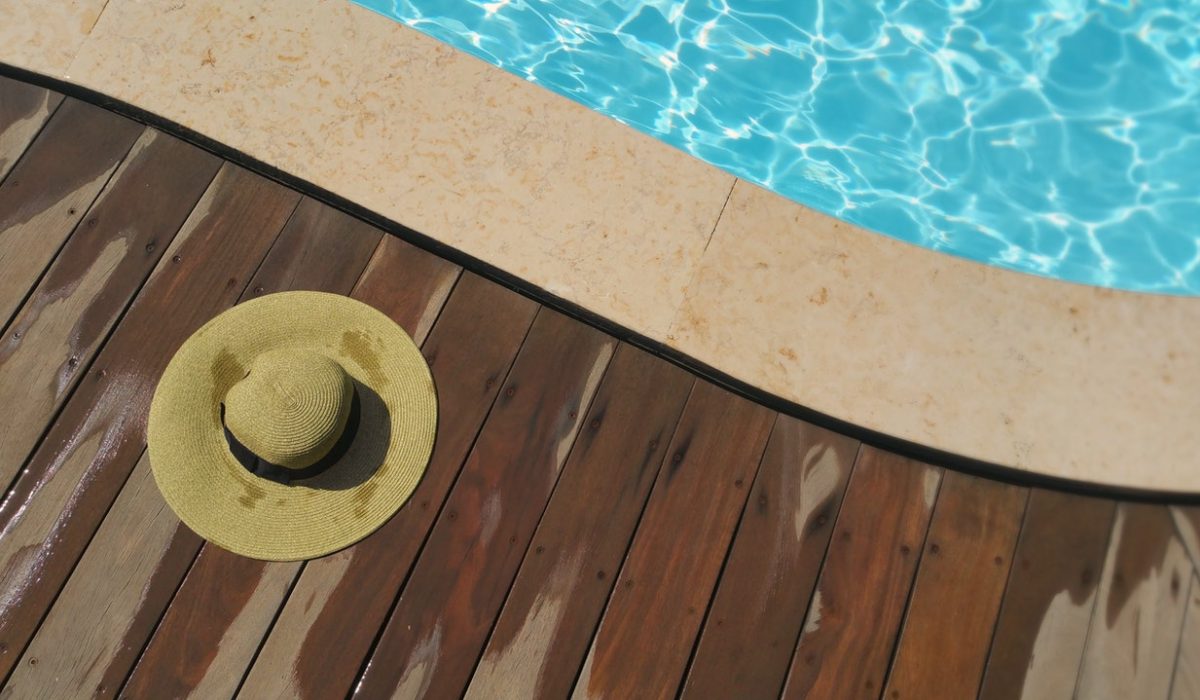 Winter in the U.S. can be too harsh for water activities. Good thing they have plenty of hotels with indoor pools that will allow you to take the plunge without freezing! These hotels pools may vary from a typical lap pool to massive water parks with thrilling water slides.
Do Hotels' Indoor Pools Open at Night?
Yes, most of the hotels open their pools up until late night to their guests. This allows their guests to access the private pools whenever they want. Hotel indoor pools not only protect guests from weather changes, they also are also more flexible in terms of time. Although the schedule of hotel indoor pools varies, most of them allow access until 9 or 10 PM.
Can you use the hotels' indoor pools without staying?
There are hotels with pools that allow the general public to access their amenities with only a Day Pass. The Day Pass is purchased per person and the price varies depending on the guest's age.
Best Hotels with Indoor Swimming Pools in the U.S.
As autumn rolls in and the weather starts to become chilly, it's about time we do a lowdown on the best hotels with indoor pools in the U.S. Whether you're in the U.S. and planning a staycation or you're all set to go on a U.S. holiday in the very near future, you must check out this list for our recommendations. These hotels are ranked based on their prices. Although, remember that the prices may vary depending on the dates and season you will be checking in. You may compare their prices and check their availability on your favorite hotel booking website.
1. Millennium Hilton New York Downtown — New York City, New York
Price per night: starts at US$106 for two adults
Millennium Hilton New York Downtown is a modern interior hotel that is close to the historical World Trade Center known for the infamous 9/11 attack. The hotel caters to adults and family travelers with amenities such as a spa, the fitness center, and a glass-enclosed indoor pool. Either you want to dive in or pass time by sitting beside the pool, it will surely give you a relaxing feeling from morning until night. The indoor pool is open from Monday to Thursday (5:30 to 1:30 PM and 5 to 9:45 PM), Friday (5:30 to 9:45 PM), and Saturday and Sunday (7:00 to 9:45 PM).
2. Hotel Don Fernando de Taos — Taos, New Mexico
Price per night: starts at US$113 for two adults.
Hotel Don Fernando de Taos is a blend of modern southwestern and Mexican interior hotel. Many guests are attracted to the exterior of the hotel because it looks similar to the pillared houses of the Israelites made of mud and stone. But what attracts guests more is the indoor pool surrounded by glass windows and topped with a slanting glass roof. The hotel guests can enjoy splashing in the pool from Monday to Sunday (10 to 10 PM).
3. Hilton Boston-Woburn — Woburn, Massachusetts
Price per night: starts at US$150 for two adults
Hilton Boston-Woburn displays an atypical design that leaves its guests in awe. Their rooms are sleek and vogue, but what attracts everyone more is their indoor pool's design. Usually, indoor pools are located on the top floor so that its ceiling can be a clear glass roof. But for Hilton Boston-Woburn, the roof artistically slants from the top floor of the hotel building to the walls surrounding the pool and restaurant.
4. Alyeska Resort — Girdwood, Alaska
Price per night: starts at US$198 for two adults
Surrounded by the idyllic Chugach Mountain and forest trails, Alyeska Resort is a luxurious resort designed akin to massive log cabins. The chateau-styled rooms are luxury accommodations that give its guests the view of the glacial valley, countless pine trees, and snow-capped mountains. There are many amenities that guests can enjoy at Alyeska Resort, one of them is their stretched indoor pool. It allows guests to have a good time despite the frigid winds blowing from the mountains. The pools are open from Monday to Sunday (7 to 11 PM).
5. Palace Hotel — San Francisco, California
Price per night: starts at US$198 for two adults
A Marriott property, Palace Hotel, is located in the Financial District of San Francisco. This eye-catching hotel displays its extravagant imperial design. This hotel won the hearts of their hotel guests with their rooms that exude premier quality comfort and the deluxe indoor lap pool. Their heated indoor pool is enclosed in a transparent curved ceiling that lets you enjoy the warmth of the sunlight as well as the view of the twinkling stars. In addition, the best thing is that this pool is open 24/7, allowing guests to enjoy this amazing amenity anytime they want.
6. Timber Ridge Lodge & Waterpark — Lake Geneva, Wisconsin
Price per night: starts at US$210 for four adults
The Timber Ridge Lodge & Waterpark is one of the hotels with the best waterparks in the U.S. Their rooms are not only equipped with bedrooms but it also has a living room and kitchen that will make you feel like you're home away from home. Also, they are spacious and comfortable, which would be perfect for family travelers.
In their waterparks, there are plenty of things that toddlers and adults alike will definitely enjoy. While teens test their courage at the slides of the Timber Rapids and Avalanche Falls or at the rope climbs and water basketball at the Activity Pool, adults can dip in the hot tub or wash their worries away at the lazy Canyon River. Meanwhhile, toddlers can safely enjoy the Tiny Timbers. The waterpark is ready to serve you from Sunday to Thursday (9 to 9 PM), and Friday and Saturday (9 to 9:30 PM).
7. Borgata Hotel Casino & Spa — Atlantic City, New Jersey
Price per night: starts at US$246 for two adults
The Borgata Hotel Casino & Spa is a notable edifice in Atlantic City. The hotel catches everyone's eyes literally and figuratively because of how its glass windows reflect the skies and the city lights. Guests who check-in at Borgata Hotel Casino & Spa will be able to enjoy its effeminate aesthetics and their outdoor and indoor swimming pool. Although the outdoor pool screams island vibes, the indoor pool also portrays a Moorish character that is lavish and royal.
8. Fairmont Olympic Hotel — Seattle, Washington
Price per night: starts at US$252 for two adults
Fairmont Olympic Hotel is one of the hotels listed in the National Register of Historic Places. They pamper their guests with their modern French interiors that are very homey and comfortable, as well as their magnificent heated indoor pools. Their pools are enjoyed by both adults and children alike because there is a lap pool for adults and a kiddie pool for children to enjoy. The pools are normally open from Monday to Friday (5 to 10 PM) and Saturday and Sunday (6 to 10 PM).
9. The Lodge at Jackson Hole — Jackson, Wyoming
Price per night: starts at US$287 for two adults
With the elegant contemporary western interiors that complement the magnificent Snow King Mountains, the Lodge at Jackson Hole is truly a beautiful hotel. There are tons of things guests can do in the hotel. Aside from outdoor activities such as hiking, skiing, horseback riding, and more, the Lodge at Jackson Hole also offers preeminent amenities such as restaurants, spa treatment rooms, a fitness center, laundry service, and all-year-round heated indoor pools. Hotel guests can lounge on the chairs surrounding this spectacular indoor pool or plunge into the pool daily from 8 to 10 PM.
10. Hammock Beach Resort — Palm Coast, Florida
Price per night: starts at US$301 for four adults
High-ceiling, mahogany-colored cupboard topped with premium quality granite stones, and warm lights, Hammock Beach Resort parades luxury and elegance all throughout their property. Their rooms are spacious and beautiful, which are perfect for families. Hotel guests can enjoy top-notch entertainment facilities such as the golf course, beach, spa, tennis court, fitness center, an expansive outdoor pool, and an opulent indoor pool. The indoor pool also has two hot tubs, table tennis, and foosball, and they are open from Monday to Sunday (6 to 11 PM).
11. Belmond Charleston Place — Charleston, South Carolina
Price per night: starts at US$423 for two adults
The Belmond Charleston Place can be found in the historic district of downtown Charleston. It prides itself in its monarchical exterior and elegant interior seemingly untouched by time. At the rooftop of the 4th floor, you will find its spectacular indoor saltwater swimming pool surrounded by plants and enclosed by clear glass windows and roofs. The roof is a translucent glass that lets the sunshine in but fortifies you from the rains and snow. The indoor swimming pool is open from Monday to Thursday (6 to 6 PM) and Friday to Sunday (7 to 8 PM).
12. Club Wyndham Great Smokies Lodge — Sevierville, Tennessee
Price per night: starts at US$566 for four adults
If you thought an outdoor waterpark is awesome, well at Club Wyndham Great Smokes Lodge they have two waterparks! They have an outdoor waterpark, which is the Salamander Springs Outdoor Waterpark that adults and kids alike will enjoy. But they also have an indoor waterpark, the Wild Waterdome Indoor Waterpark, with a glass dome ceiling that will allow you to enjoy lots of exciting pool activities without worrying about the weather. In this impressive indoor waterpark, they have huge thrilling water slides, a wave pool, hot tub, artificial surf riders, and a water playground with slides, showers, and buckets that splashes children with water.
The schedule of the waterparks vary, but they are usually open from 9 to 10 PM. Make sure to check their website first to check the schedule.
13.Bridges Bay Resort — Arnolds Park, Iowa
Price per night: starts at US$161 for two adults
Nestled in front of the Okoboji Lake is the enormous property of Bridges Bay Resort. Whether you're planning to bring your family of four or an extended family of 10, Bridges Bay Resort will always have space for you. It has hotels and multi-bedroom condos to accommodate and give a comfortable space for everyone. Moreover, it has a regular outdoor pool with steep adult slides and a swim-up bar, as well as a themed indoor pool that has a 500-gallon dump bucket splashing every minute and a giant whirlpool for adults. During off-season, they only operate from Friday (4 to 10 PM), Saturday (9 to 10 PM), and Sunday (9 to 5 PM), while during summer, they operate from Monday to Sunday (9 to 10 PM).
They also offer Day Passes for non-hotel guests. During the off-season, the All-Day pass costs US$15 (becomes US$10 after 4 PM) from 2 years old and up. While during the summer, the All-Day pass costs US$26 (becomes US$20 after 4 PM) from 3 years old and up. The price and schedule may also vary, make sure to check on their website first or contact them.
14. Coco Key Resort and Water Park — Orlando, Florida
Price per night: starts at US$165 for two adults
Coco Key Resort and Water Park is an enormous property that contains more than 300 snug and relaxing hotel rooms, three restaurants, a water park, a canopy-covered indoor pool, a regular swimming pool, and more. There are two pools in their canopy-covered indoor swimming pools. One is a shallow kid pool with showers and slides for children. Then the other one is a deeper pool with towering coiled slides. Non-hotel guests who want to experience the thrill in these swimming pools may purchase a Day pass.
The water park is open from Sunday to Thursday (11 to 7 PM) and Friday to Saturday (11 to 9 PM). The ticket price starts at US$19 per adult. The price varies per day, you may check on the website for the exact price for your date. This hotel is also just a short drive to Universal Studios Florida and SeaWorld thus becoming more appealing to family travelers and group travelers.
15. InterContinental Chicago Magnificent Mile — Chicago, Illinois
Price per night: starts at US$171 for two persons
InterContinental Chicago Magnificent Mile is situated in an established building that a renowned men-only athletic club, Medinah Athletic Club, used to occupy in the 1920s. Although it was renovated when InterContinental occupied the building. Some of its facilities remained, such as the Terracotta Fountain of Neptune and, of course, Chicago's oldest indoor pool. Guests may dive into the magnificent junior Olympic-sized pool embellished with blue elegant Spanish Majolica tiles, or relax in the comfortable lounge chairs. Non-hotel guests may also access the hotel for US$25 per adult, US$5 for children below 13, and free for children below 10.
16. Jay Peak Resort — Jay, Vermont
Price per night: starts at US$202 for two persons
Located at the picturesque Mount Jay, the Jay Peak Resort has a seasonal indoor waterpark (Summer to Fall only) that offers plenty of activities to keep you and your family entertained. In the Pump House Indoor Waterpark, you will safely master riding the waves with the Double Barrel Flowrider, or wall-climb and play basketball as you plunge into the pools. You may also opt to scream at the top of your lungs for straight six seconds as you descend from the La Chute. The indoor waterpark is open every Saturday and Sunday from 10 to 6 PM.
Non-hotel guests can access the park through a Day Pass that costs US$35 for adults, US$30 for children 4-14 years old, and free for children below 4 years old.
17. King's Pointe Waterpark Resort — Storm Lake, Iowa
Price per night: starts at US$208 for two persons
King's Pointe Waterpark Resort is the best of both worlds. Aside from letting you wade on the beach, it also has an outdoor and indoor pool. Its outdoor pool has five gigantic slides that will keep you screaming as you plunge into the water. While their indoor pool will be your refuge when the outside weather is not pleasing. Children can enjoy its zero-depth entry pool, water slides, as well as a water playground. There are also tables beside the pools where parents can munch on some snacks from Snack Shack while watching over their children.
Non-hotel guests can also enjoy the water parks with a fee. The tickets cost US$15 (+ tax) for adults (ages 12 and up), US$12 (+ tax) for children (5 to 11 years old), US$5 (+ tax) for non-swimmers, and free for children below 5 years of age.
18. Hope Lake Lodge & Indoor Waterpark — Cortland, New York
Price per night: starts at US$272 for two adults
The Hope Lake Lodge & Indoor Waterpark is a serene property that you can find near the Tuller Hill State Forest. Its interiors can be likened to a wooden cabin house in the mountains. But a bit upgraded because they have indoor swimming pools that guests of all ages can enjoy.
Non-hotel guests will be able to access this amusement by purchasing a day pass. On non-holidays, if you're over 42 inches tall, the ticket costs US$35. On holidays, the ticket will cost US$39. You may check the entire price ticket and schedule on their website.
19. Great Wolf Lodge Pocono — Scotrun, Pennsylvania
Price per night: starts at US$327 for two adults
Situated in the Pocono Mountain, The Great Wolf Lodge Pocono is the perfect family hotel. Their hotel rooms range from rustic designed to themed concepts with bunks and caves for kids. This is not your typical hotel with pools. It has an indoor water park which is open from 10 AM to 8 PM. The waterpark includes a range of water activities with varying thrill levels to suit the guests' ages. Some of the activities are the Fort Mackenzie, an interactive four-story treehouse with slides, falls, and showers with a low thrill level suitable for children and toddlers. The Alberta Falls, a tandem tube with a medium thrill level that is suitable for children to adults. Lastly, the Hydro Plunge, a motorized water coaster with a steep 52 feet vertical drop with a high thrill level suitable for teens and adults.
Non-hotel guests can still experience the fun by purchasing a Day Pass. A Full Day Pass costs US$40 and a Half-day Pass (4 PM to 8 PM only) costs US$35.
20.Omni Grove Park Inn — Asheville, North Carolina
Price per night: starts at US$338 for two persons
Omni Grove Park Inn, a four-star hotel, has an expansive property with three swimming pools that guests can enjoy all year round. During summer they can cool down with the outdoor pool while enjoying snacks or quenching thirst at the Cabana Grill & Bar. In winter, you can enjoy either the indoor pool and the Spa Pool. The indoor pool, situated at the Sports Complex where you can also find the fitness area. This can be accessed from Monday to Saturday (6 to 9:30 PM) and Sunday (7 to 9:30 PM).
Lastly, the Spa pool flaunts its impressive relaxation pools. With limestone columns and stone walls, it will make you feel like you're relaxing in a cavern with natural pools. Unlike the other pools, this can only be accessed by adults ages 18 and up who availed a Spa treatment or a Day Pass. Slots are limited and prices may vary. So, make sure to purchase the passes while booking your room.
We hope that this list will help you plan your vacation to the U.S. Don't forget to let us know your experience in any of these hotels!