Top 10 Must-Visit Cities in Australia
Australia is a far-away destination no matter where in the world you live. Likewise, many tourists want to visit as many cities in Australia as they can to make the 40-hour journey worthwhile. But the problems come especially when it comes to which cities to be included on the travel list.
There's no bad city to visit in Australia, but before you plan your trip, you absolutely need to account for every continent's size. So, how big is Australia? In simple term, Australia is the sixth-largest country and it makes up five percent of the world's land area. Believe it or not, the driving distances are massive even by North American standards. What's more, if you want to visit more than two cities in Australia, you likely need to fly.
Don't fret, it's true that you can't see everything in a single trip. But choosing the right cities in Australia minimizes your travel time and sets you up with a base for seeing a bit of culture, beach, and nature. Our guide covers ten great cities in Australia to visit on their own or as a central location for traveling around the states in Australia. And these are the cities in Australia that you can't miss.
Sydney is Australia's largest and most-visited city – and it isn't even Australia's capital. Home to many of Australia's most iconic images, it's one of the must-visit cities in Australia simply because you can spend two weeks here without running out of things to do.
While you're here, you'll enjoy iconic beaches (Bondi and Manly), incredible vineyards and vintages, and a long list of museums and heritage sites.
The Opera House and the Harbour Bridge are essential stops for every traveler's list. The best place to see them is from The Rocks, which is Sydney's oldest neighborhood and its beating heart. You'll catch incredible views of the harbor from Sydney Observatory Hill Park as well as art museums, markets, and more restaurants than you could visit in an entire year.
Be aware that Sydney is the big stop for almost every visitor to Australia. As a result, it's incredibly expensive compared to other cities. Be prepared to spend much of your time (and your trip budget) in this incredible, cosmopolitan place.
Sydney has global name recognition, but lately, Melbourne is catching up. Australia's two biggest cities offer incredibly different experiences. Whereas Sydney is jam-packed with things to do, Melbourne provides a similarly stunning experience.
Where does Melbourne truly shine? Its culture, shopping, and dining scenes all outrank Sydney's. Melbourne cafes now exist the world over from Shanghai to Los Angeles. The city's expats have brought their favorite spaces to their new homes. If you have a trendy coffee shop in your neighborhood, you can likely thank Melbourne's thriving coffee scene for the inspiration.
Melbourne is also the cultural capital of Australia. Its art galleries and museums offer more than the canonical art typically found in national museums. The National Gallery of Victoria is a must-visit. However, you must note that Melbourne isn't tropical. You'll need to go further down our list for hot weather. Expect four seasons in a day in Melbourne, even during the summer. Be sure to pack layers and an umbrella for your trip.
Queensland has no shortage of beach destinations, and the Gold Coast is one of its best. The city offers a laid-back culture for all those looking for a beach escape. But unlike other resort areas on the east coast, it also comes with plenty of opportunities to get your heart pumping.
The climb at Q1, Oz's highest external building walk, puts Sydney's Harbor Bridge to shame, particularly during the twilight hours. For those who prefer to be in the water rather than above it, there's exhilarating jetboat tours, plenty of surf, and whale watching. Be sure to check out the hinterland during your stay. The Gold Coast is perfectly positioned for a day trip to Lamington National Park, Mount Tamborine, Mount Barney. And if you haven't cuddled a koala yet, now's your chance. The Currumbin Wildlife Sanctuary is popular with tourists and locals alike.
Perth is Australian tourism's forgotten city – and that's precisely why you should go. When in Western Australia's capital, you'll enjoy the best of both worlds: a thriving city and the Australian bush.
While you're here, take a trip to Fremantle, which lies 30-minutes south. It's an attractive colonial town and seaside destination. The Shipwreck Galleries and the Maritime Museum are a testament to its history. Fremantle is also home to one of the Aussie's favorite beers – Little Creatures Brewing.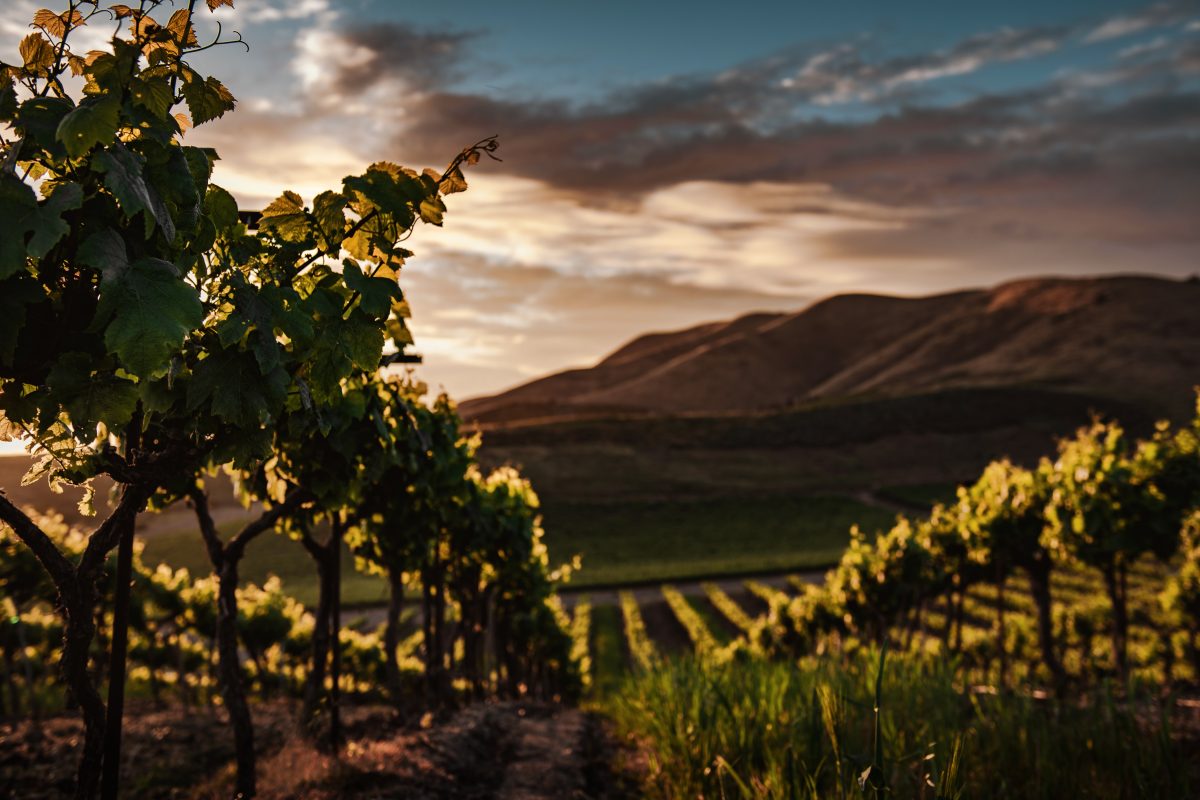 We're bound for South Australia! Adelaide is the capital of South Australia, and if you want to visit a city that combines natural beauty, history, and cafe culture that rivals Melbourne, then Adelaide is the place to be. It boasts all the trappings of the big cities but with a much more laid-back vibe. The living here is easy – you might not want to leave!
Although Adelaide is often a side-trip or a chance to visit friends and family, enough is happening to spend your entire vacation in and around the city. Visit during the summer and enjoy incredible beaches on your doorstep in the city. At night, indulge in the city's intimate but thriving bar scene.
The city's museums are few, but they certainly aren't lacking. Visit the South Australian Museum, the Art Gallery of South Australia, and Glenelg to acquaint yourself with the region better. When you want to get out of the city, your day trip options are bountiful. The Barossa Valley and McLaren Vale wine regions are only an hour away. If you want to stay close to home, drive only 15 minutes to reach the Adelaide Hills.
Canberra often misses out on the list of the top cities to visit. It's not as glitzy as Melbourne or as popular as Sydney. But if you love nothing more than an excellent museum exhibit and a fabulous cup of coffee, then Canberra should hold a spot in your itinerary.
Being Australia's capital, Canberra is home to the National Zoo & Aquarium, the National Museum of Australia, the National Botanic Gardens, and the Australian Parliament. When you finish a tour of these world-class institutions, head to one of the local spots frequented by the local coffee snobs. Harvest (40 Marcus Clarke Street) and The Cupping Room (1/1-13 University Ave) are two unmissable spots in the heart of the city.
Canberra is certainly not Australia's adventure capital, but there are plenty of outdoor activities available in the surrounding countryside. Mount Ainslie provides a spectacular vantage point for overlooking the city. Namadgi National Park is also nearby. If you want to hit the coastline without the crowds, take a day or two at Bateman's Bay. You're almost guaranteed to run into wild kangaroos – on the beach!
Foodies and outdoor-types can combine their passions at The Truffle Farm. The farm offers a truffle hunt with Australia's best dog team and a six-course meal with matching wines or brunch featuring the truffles you found.
Darwin is the capital of Australia's Northern Territory – and its tropical climate is what makes it special. It's a tiny city in comparison to the likes of Sydney, Melbourne, and Brisbane, which keeps it off many grand tours of Australia. However, if you prefer lacing up your hiking boots to strolling the shopping streets, then Darwin is where you need to head.
Although Darwin is one of the coolest cities in Australia, it's very different from Sydney, Melbourne, or Brisbane. Locals like to say it's quirky, and it certainly feels provincial. But you'll soon discover that there's more than meets the eye. Not to mention, crocodiles are a big attraction here and Crocosauras Cove is an interactive experience in the heart of Darwin City. For all the daredevils, you can even jump into the glass tank and swim with them for AUD 170 (USD 120). This is the only place in Australia that let you get that close to the crocs, so it's a must for reptile lovers.
Much of your time in Darwin is spent two ways: visiting secluded beaches for hikes and sunsets and visiting the local pubs. Cullen Bay (less popular than Mindil beach) is an epic place to watch the sunset. Also, Seafood on Cullen is an all-you-can-eat buffet to visit when the sun finally sinks below the horizon.
Keep in mind that although Darwin is a small town in a rural state, it is mainly expensive thanks to its remote location and the fact that it has the highest average income in Australia due to mining.
Kakadu National Park in Darwin
Finally, if you make it to Darwin, carve out extra time to visit Kakadu National Park. It's only a short flight from the city, but it's the chance to encounter a whole new world. The Aborigines care for the land here, including a 25,000-year-old collection of rock art. For those who prefer the economy option, check out one of the other 20 national parks near Darwin. Litchfield National Park is the closest (one-and-a-half hours away) and offers bushwalking, swimming holes, and wildlife watching.
Queensland's capital is an outdoorsy and temperate city that's as fun to live in as it is to visit. Whether you're here for a day or a year, you'll spend most of your time outdoors in the parks or on the water, including both the beaches and the Brisbane River.
The city boasts two botanical gardens: the Mt Coot-tha Botanics and the City Botanic Gardens. Both are worth a visit. When you want to cool off, head to South Bank for a swimming pool that overlooks the city, live music on Sundays, and a BYOB atmosphere.
Eating in Brisbane also happens outdoors. Eat Street Markets, Queen Street Mall, and Powerhouse offer all kinds of food from fast-food to homemade gnocchi in a party atmosphere unmatched by any other city. While Brisbane can entertain you for weeks on end, head out of the city for the beach. Drive south to Byron Bay or book a weekend trip to Noosa, an ever-popular Aussie beach resort.
Find out what else can you do in Brisbane here.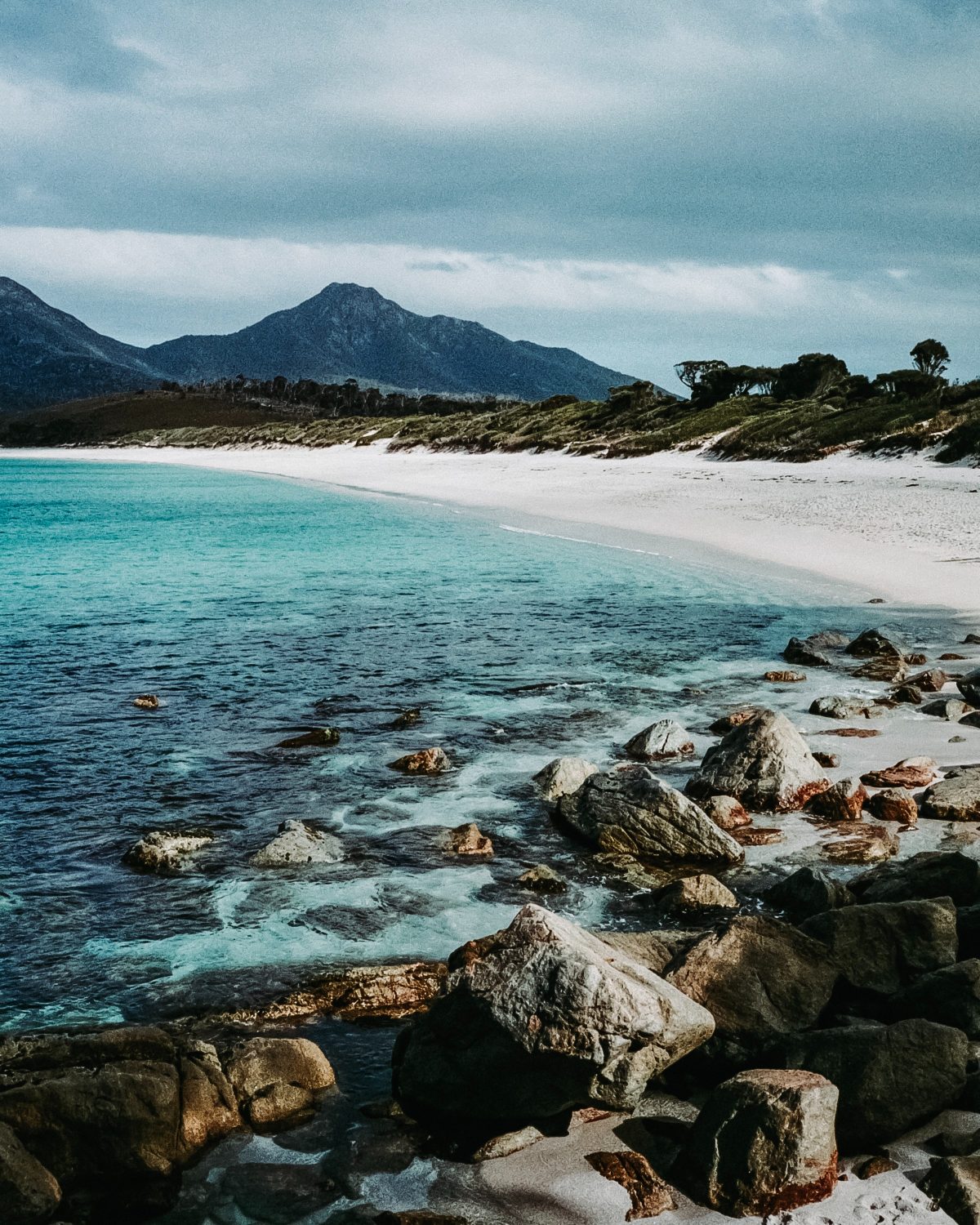 Hobart is one of Australia's oldest cities and the capital of the great state of Tasmania. People come to Hobart for the colonial heritage and the stunning beauty offered by the rugged mountains and waterways of the Outback. Many of Hobart's cultural offerings sit along its waterfront. Here, you'll find the Tasmanian Museum and Art Gallery. You can also catch the ferry to MONA to visit one of Australia's best modern art museums.
Besides, be sure to get a guided or self-guided tour of historic Battery Point. These houses date back to the first European settlement in Hobart and retain a strangely Victorian feel in what was the military outpost protecting Australia's largest penal colony. Battery Point is also an excellent place to seek accommodation as locals transformed the historic cottages and apartments in boutique B&Bs and vacation homes.
Hobart also offers plenty of side trip options including Mount Wellington for panoramic views of the harbor and city. Mount Field National Park is also nearby as is historic Port Arthur, which was Australia's mammoth and notorious penal colony.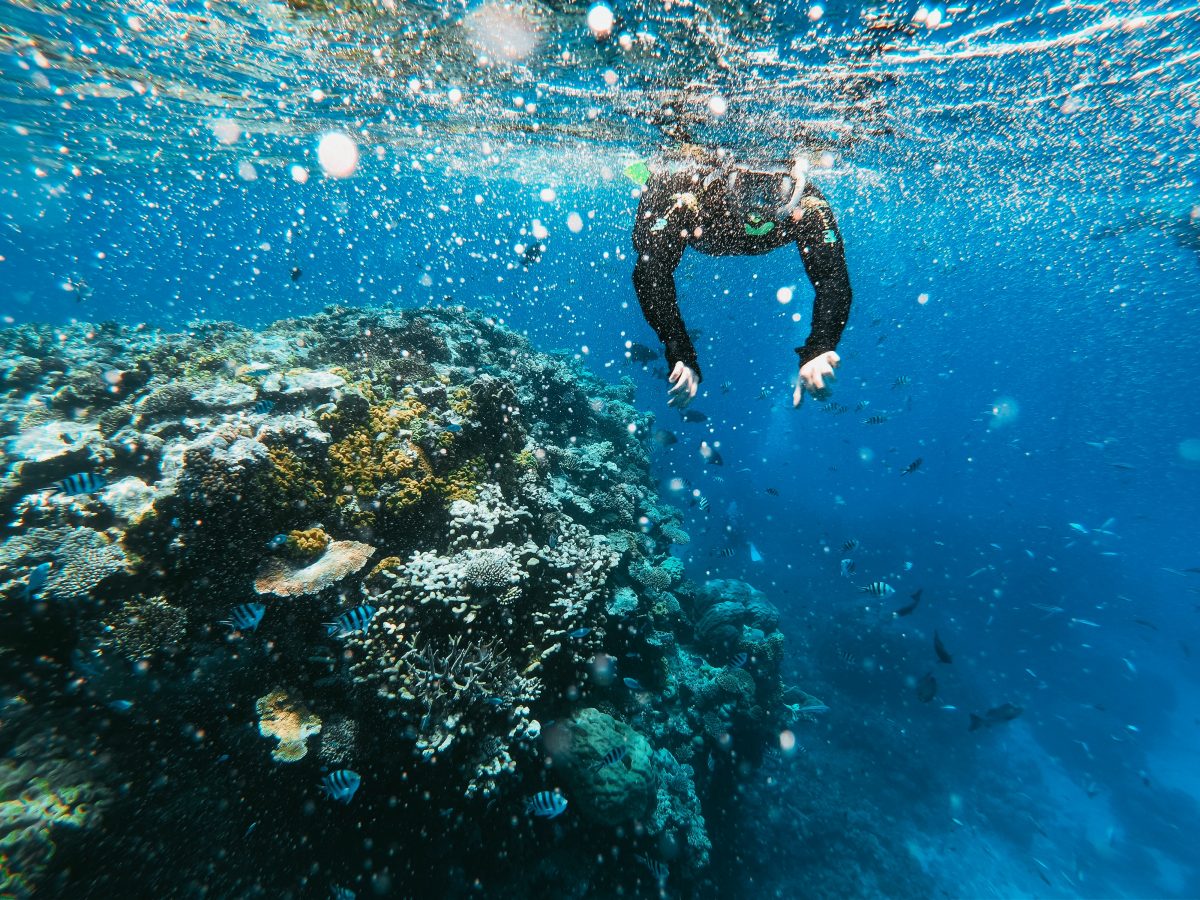 Cairns sits as the de-facto capital of northern Queensland, and it's a fantastic outdoor destination that also offers the resort feel missing in places like Alice Springs or Darwin. Depending on your itinerary, three to four days in Cairns gives you enough time to appreciate the local area. However, Cairns also makes an excellent base for exploring northern Queensland and the Bush. The city offers easy access to:
the Great Barrier Reef
Cape Tribulation
the Daintree Rainforest
the Atherton Tablelands
Fun cultural activities include:
Tjapukai Aboriginal Cultural Park
Gondwanan Heritage Garden
Kuranda village
Port Douglas
Although Cairns costs lest to visit than Brisbane or Sydney. However, you'll still spend your entire budget on the endless number of excursions and activities. North Queensland also has a fantastic tourism app that compiles all the potential day trips and activities available in Cairns and beyond. Be sure to download it before you book your trip.