The MOST Amazing Things To Do In Tasmania That No One Tells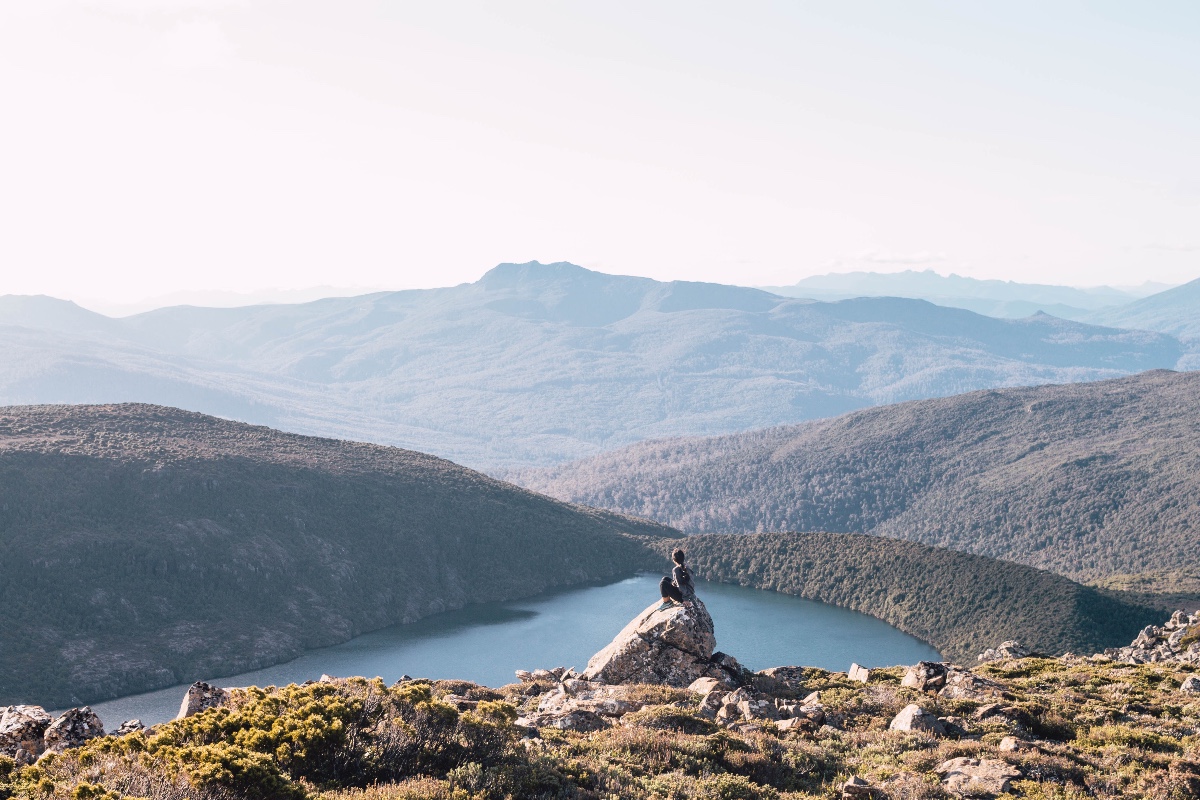 What is the island of Tasmania? Is Tasmania a country? If you've never traveled far southeast, perhaps you might not have heard of the beautiful island. It's not always on people's travel lists so it might be unfamiliar. Well, actually, it's Australia's only island state so it's a part of Australia. And while appearing small, there are many fun things to do in Tasmania.
It's a beautiful island full of preserved nature making it a wonderful travel destination. In this list, we'll look at the most amazing things to do in Tasmania. But first, let's check out a bit of info about the island.
Tasmania: The Little Big Island Of Australia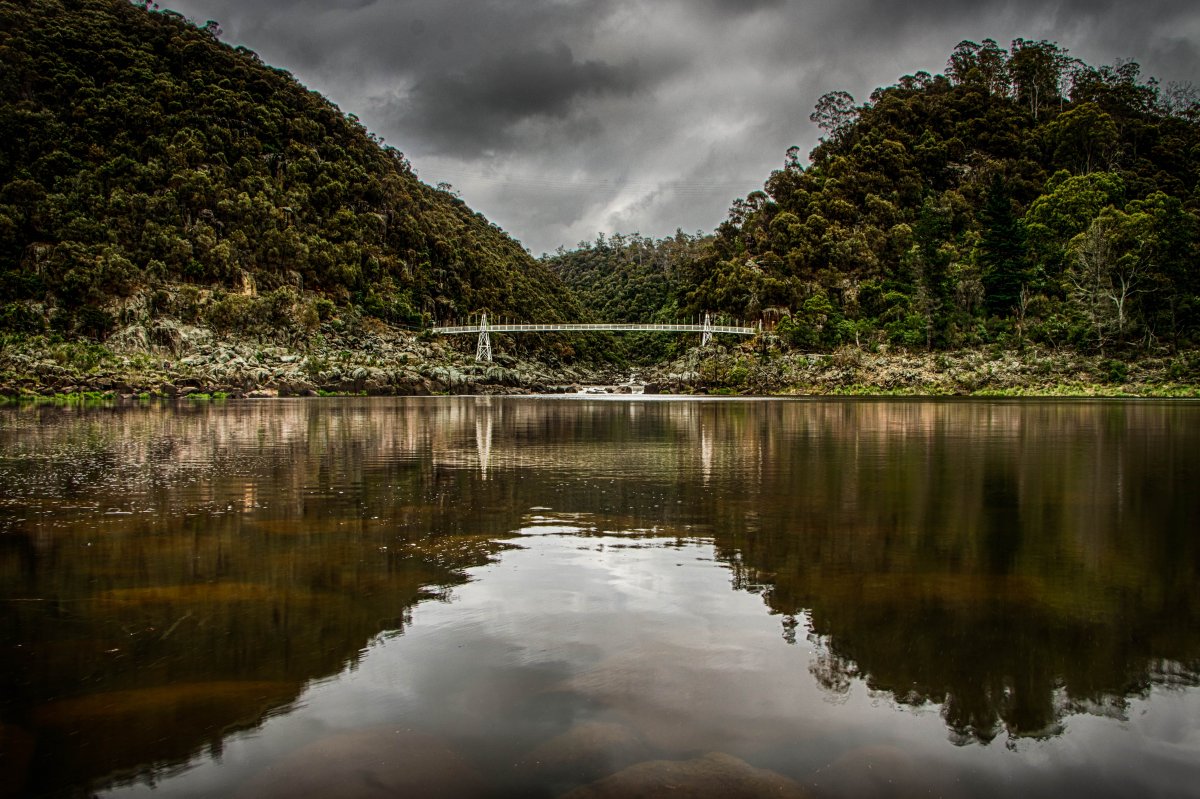 Don't let its size on the map fool you. Tasmania is quite big, about 26,383 square miles in area. The distance from north to south Tasmania is only 226 miles. And from the east to west, it's about 189 miles. So it's roughly the size of Switzerland, Ireland, or the US state of West Virginia. And it has a population of 515,000 people — just a little over half a million!
So, where is this beautiful island? In case you don't know, Tasmania is located off Australia's south coast. It's right across Melbourne separated by the Bass Strait. And if you're still not sure, it's to the left of New Zealand. You can't miss it! It's the only large island you'll see between Australia and New Zealand.
Tasmania's Specialties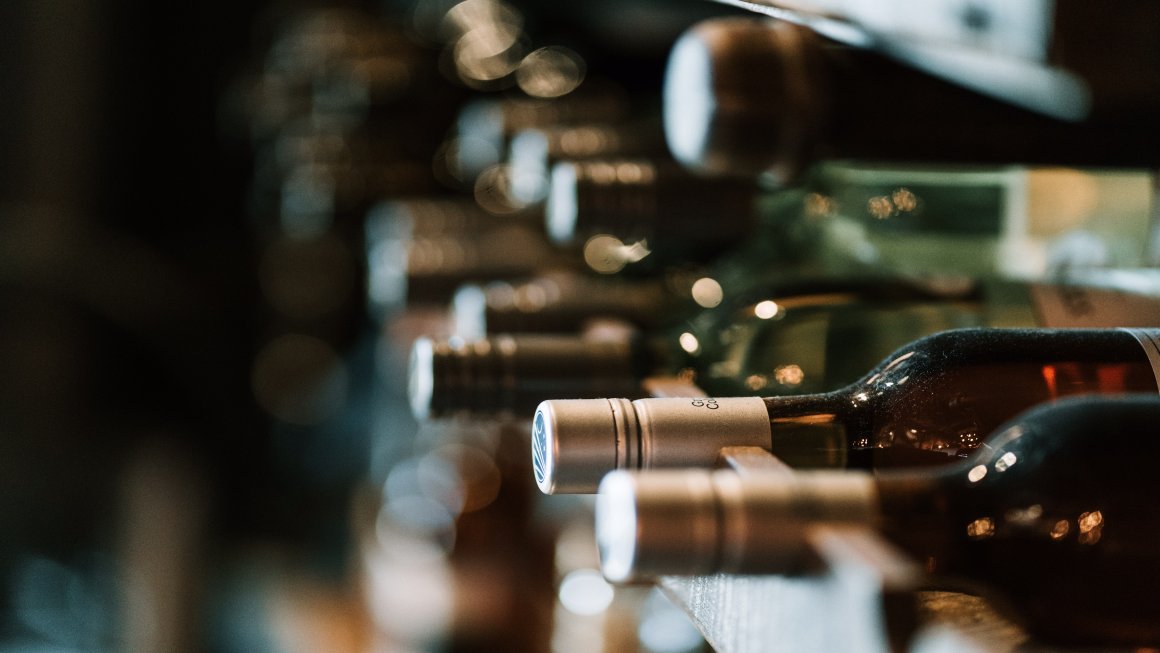 While Tasmania might be small compared to other places, it's famous for many things. Tassie's known for its high-quality cuisine with fine cheeses, wines, and chocolates. So when you get there, you can be sure that the food there will be great. Tassie's also home to respected beer brands like Cascade and Boags.
Not only that, but Tassie's also known for its beautiful scenery and the pristine conditions of nature surrounding it. They also have cultural and historic places that are preserved for tourists to see. In fact, they have multiple World Heritage-listed places that are rich in culture and beauty.
So whatever you want to do in Tasmania, you'll be sure to enjoy the almost untouched beauty of nature and the heritage of the land. Whether it's going for hikes, seeing waterfalls, going to the beach, or seeing wildlife, you're sure to enjoy all the things to do in Tasmania.
How Do You Get To Tasmania?
Being Australia's only island state, you can't expect to be able to travel to Tassie by car. So if you're wondering how to get to Tasmania, the answer is by air or sea travel.
If you're coming from Melbourne, Sydney, or Brisbane, you can fly directly to Launceston or Hobart Tasmania. There are regular flights between these places that you can book. And if you're not looking to go to Hobart or Launceston, there are also direct flights from Melbourne to Wynyard, Devonport, King and Flinders Island.
However, if you want to travel by sea, you can, too. From Melbourne, you can travel on the boat "Spirit of Tasmania" and even bring your car with you. That will make your travels even more worthwhile because a car can help you make the most out of your trip.
What's The Season For Tasmanian Crayfish?
If you like fishing and seafood, you'll definitely enjoy Tassie. Many people go fishing for seafood of various kinds. One of which is the famous crayfish. If you're wondering when the best time is, here's when crayfish season will be open:
Opening Season:
All of the waters outside ECSRZ (East Coast Stock Rebuilding Zone): Opens November 2, 2019
ECSRZ: Opens December 7, 2019
Closing Season:
Eastern Region (+ ECSRZ): Closes April 30, 2020
Western Region (Female): Closes April 30, 2020
Western Region (Male): Closes August 31, 2020
How Long Is A Worthwhile Trip to Tasmania?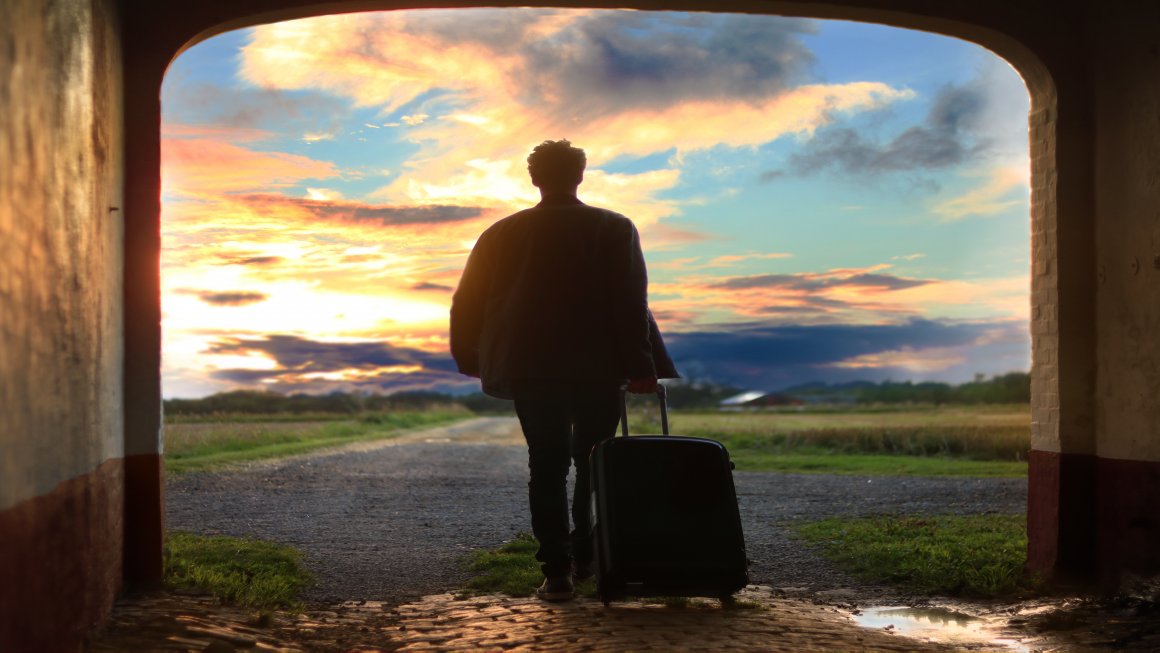 With modern-day busyness and long working hours, it's understandable that you wouldn't have that much time to visit Tasmania Australia. Taking a 3 or 4-day trip to Tassie might be enough to see a few of the things it has to offer. However, it won't be enough to fit in everything wonderful about Tassie.
If you want to do all the amazing things to do in Tasmania, you'll have to take longer than 4 days. In fact, 7 to 14 days would probably be ideal so you can take your time and enjoy everything Tassie has to offer. And even if it seems long, it'll be worth it.
What's Tasmania Weather Like?
Tasmania has four seasons. And it might come as a shock to most people but Tasmania's warmest months are from December to March. The daily temperatures in the summer cap at 17 to 23 degrees Celcius. And in winter, the temperatures are normally between 3 to 11 degrees Celcius so make sure to bring warm clothing.
When it comes to rain, it varies depending on the area you're visiting. Hobart is Australia's second-driest capital city. But on the west coast, you can expect rainfall with an average of 2,400 mm because of the rainforest there.
If you wanna know more about the Tasmanian climate, click here.
The Most Amazing Things To Do In Tasmania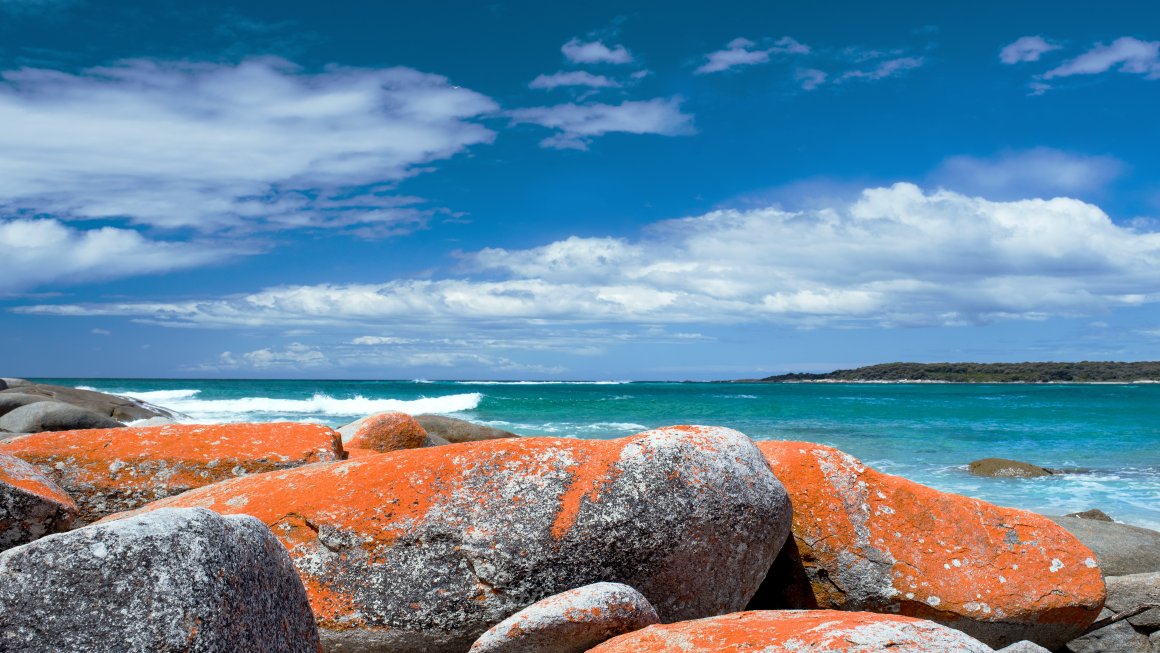 1.
Airwalk At Tahune Forest
Have you ever wanted to walk on air or feel like you're levitating? Well, if you visit Tasmania, you'll definitely be able to get the chance to. That's because, inside the Tahune Forest, there's a breathtaking activity called the Tahune Airwalk. If you visit Tasmania, make sure to check it out. It might sound boring since it's just walking, but when you get there and see the breathtaking views, you won't regret the experience.
Tahune Airwalk is one of the most amazing things to do in Tasmania. The walk is situated above treetops and in the end, you'll get to a 50-meter high hanging portion that hangs over a river. Absolutely exhilarating!
There are many things to do in Tasmania that will take your breath away. Within Launceston lies one such place called Cataract Gorge.
At the edge of the city center, Cataract Gorge wows you with beautiful cliffs, bushlands, and the South Esk River. With fun chairlifts, gardens, and walking tracks, Cataract Gorge is a magnificent place to visit.
When you visit the gorge, you shouldn't miss out on their gorgeous walking tracks: the Cataract Walk and the Zig Zag Track. The Cataract walk is a level walk for all kinds of travelers. But, if you're young and up for a bit of a challenge, take the Zig Zag Track which is steeper. You can also opt to have a guided walk or boat trip to explore the area.
3.
Cradle Mountain At Lake St. Clair National Park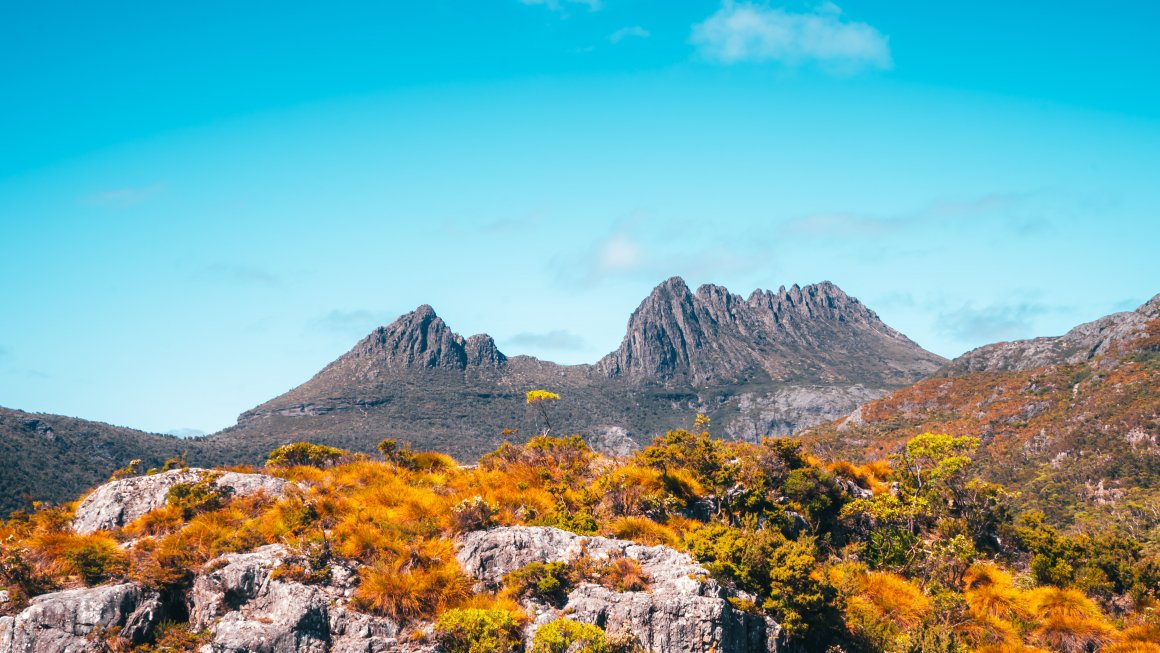 If you want to visit the most famous Tasmania mountain, check out Lake St. Clair National Park's Cradle Mountain. The park is 1614 square kilometers and is home to Lake St. Clair and Dove Lake. The part is divided into two parts: the northern part (around Cradle mountain) and the southern part (around Lake St. Clair).
The national park sports hair-raising views of the lakes from atop the mountains. There's also a famous six to seven-day track that stretches between the northern and southern sections for the more robust.
Lake St. Clair National Park is one of the greatest preserved Tasmania national parks to visit. In 2018, there were rules made so that no private vehicle can drive to Dove Lake from Cradle Valley between 8 AM to 6 PM (October to March) and 8:30 AM to 4:30 PM (April to September). However, it's still possible to visit with the frequent park shuttle buses provided during those time slots.
*Find out more of Australia's best national parks here.
4.
Cruise Franklin-Gordon Wild Rivers National Park
Another one of the best things to do in Tasmania is to visit the Franklin-Gordon Wild Rivers, National Park. The park encompasses the famous Franklin and Gordon rivers. You can go rafting, bushwalking, or climbing in this breathtaking national park. There's also a four to five-day bushwalk to reach the summit of Frenchmans Cap.
However, if you don't want to go on a multi-day adventure, there are short walks including the Franklin River and Nelson Falls. You can also reach the indigenous archaeological site at Kutikina Cave if you raft down the Franklin River.
5.
Ghost Hunting At Port Arthur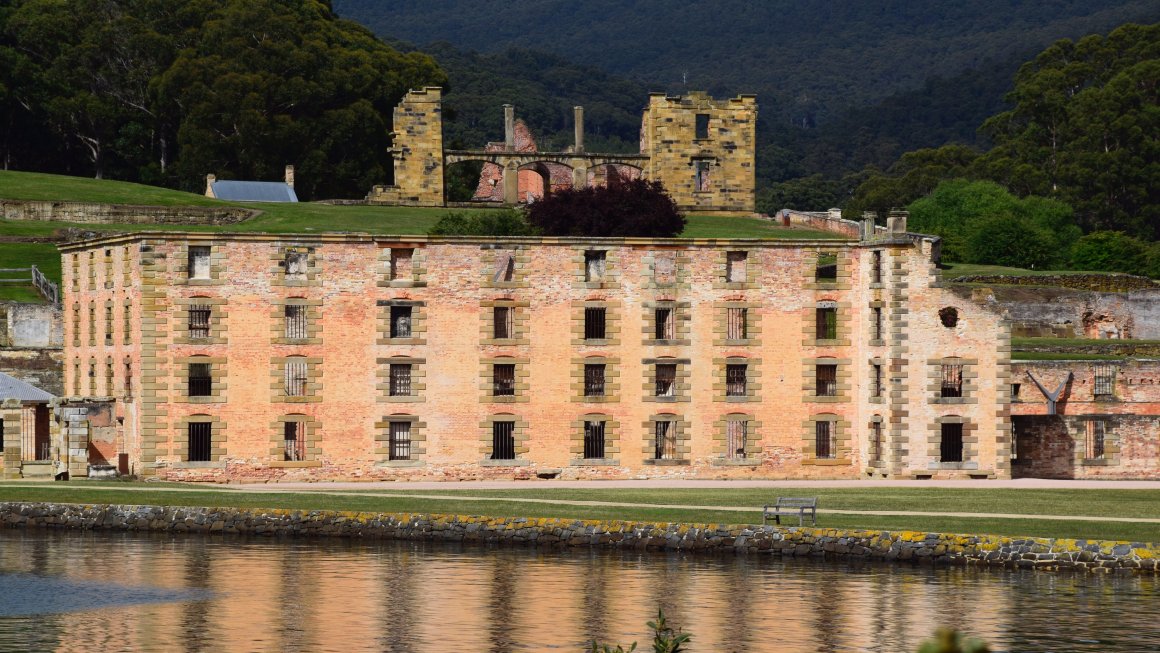 Port Arthur is a historic convict site and one of Tasmania's biggest attractions. If you want to really get to know the place, you should opt for a guided tour.
Within the port is the famously agonizing "Separate Prison" which was made to punish prisoners with 23-hours of isolation and sensory deprivation. Per day. Yikes! There are also many other historic sites such as the burned-down church of 1836 and what remains of the Broad Arrow Cafe.
The walking tour is 40 minutes with a 25-minute harbor cruise included. There's also other activities like ghost tours (for the supernaturally interested), the "Escape from Port Arthur", the isle of the dead cemetery, Point Puer Boys' Prison, and Commandant's Carriage.
If you want to see beautifully colored fields like no other, visit Tasmania's Table Cape during the Bloomin' Tulips Festival. You'll see beautiful rows upon rows of purple fields with unmatched beauty.
There's a three-week event calendar that includes the Tulips festival. The three-week event also includes the Bloomin' Tulips Cocktail Party and the Mayoral Ball if you want to spice things up a bit more. And if you're planning your stay now, take note that the event will be held this year on a Saturday, on October 10, 2020.
However, if you miss the festival there's also the Bloomin' Tulips Foreshore Market that's held on the first and third Sunday each month.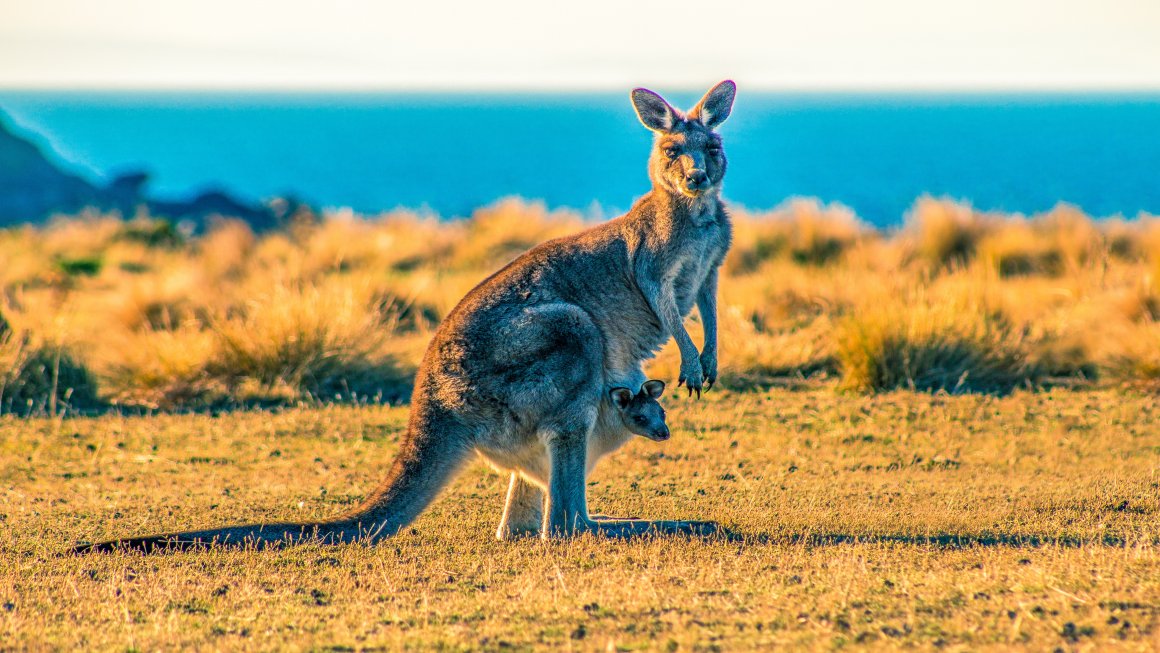 Visiting Maria Island National Park is one of the most amazing things to do in Tasmania. There's beautiful scenery, convict ruins, and wildlife that'll be sure to get your gears going. Check out their 14 convict buildings and ruins from the convict probation era.
If you like to exercise, there are also great walking and cycling tracks. Beautiful beaches and cliffs also await you when you get there. And the wildlife will be vibrant and abundant as there are plenty of birds, wallabies, kangaroos, wombats, Tasmanian devils, and more.
If you want to take your time on the island, there's a bunk room accommodation or you can even go camping if you really wanna experience nature intimately.
8.
MONA: Museum of Old & New Art
12km north of Hobart — one of the cities in Tasmania — you will find the MONA museum. It's a beautifully carved out piece of space that's burrowed into Triassic sandstones.
There are 3 underground levels for you to explore as you visit the glorious museum. You can view many works of art from ancient antiques to contemporary pieces. It's a rather engaging exhibit as it is disturbing and provocative but also quite outstanding.
There's also Moorilla, a winery that's been there since 1958. It's the perfect place to have a drink after you peruse the museum's artworks. Taste some of the Moo Brew beer or wine and then eat lunch at the restaurant beside it called "The Source".
If you're up for an adventure in the wild, then visit Montezuma falls. It's definitely one of the more challenging things to do in Tasmania. You'll get to walk on rickety swinging bridges and walk through the wilds of Tasmania. But once you get to the falls, the trip will be worth it. It's a picturesque place to be and definitely perfect for your next Instagram post.
If you're visiting Montezuma, it'll be on the West of the island. So it's perfect if you want to visit the falls and also take a quick visit to Strahan or Queenstown.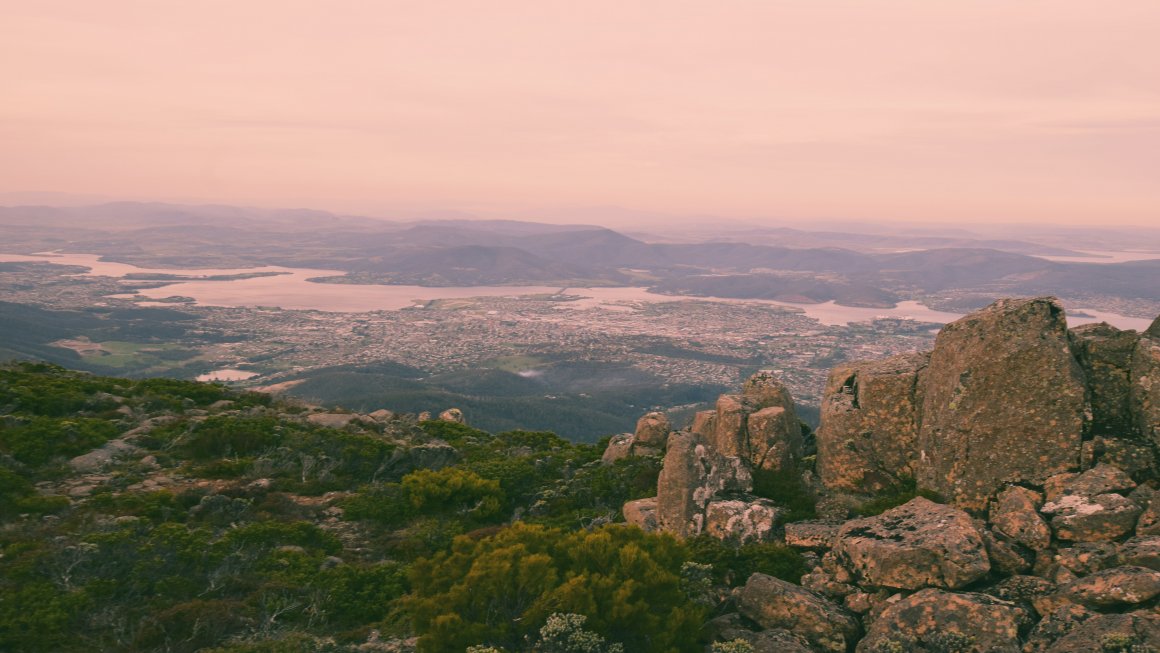 Mount Wellington offers awe-inspiring views over Hobart and the south. It has stunning Organ Pipes-like cliffs that tower over Hobart.
If you want to see the view on top, take their easy-to-traverse walking trails to the top and back again. Alternatively, you can also take their exhilirating North-South Track or the Mt. Wellington Descent if you want to mountain bike downwards. If you're not up for it, though, the Hobart Shuttle Bus company runs a two-hour daily tour to the summit.
There are also many other tracks in the area that you can take to get some exercise while seeing beautiful scenery. Check out the Fern Glade Track, Zig Zag Track, Radfords Track, or Pinnacle Track, too. There's also the Organ Pipes walk which is a flatter track below the cliffs.
Russel Falls is a picturesque beauty that should be witnessed first-hand. The waters fall from the top onto steps of varying sizes downwards that look like they were man-made. Russel Falls has unmatched beauty. It's the perfect place to take a photo and relax for a little bit. While Russel falls isn't as well known as other falls, it's still quite lovely to view.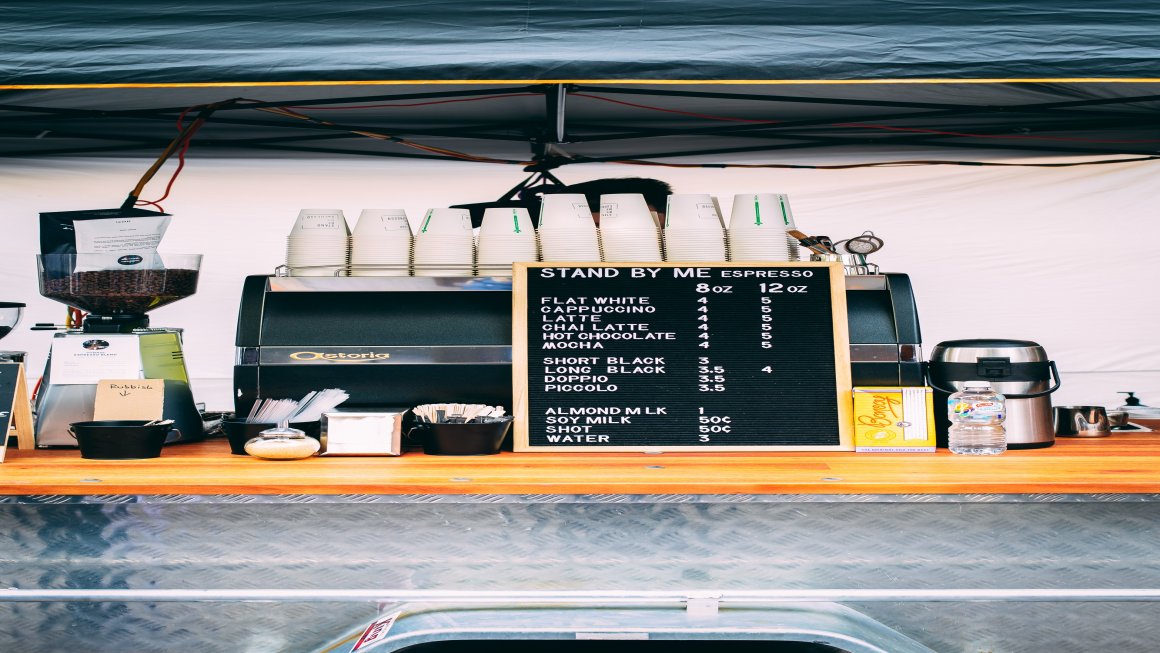 I bet you didn't think shopping would be part of the best things to do in Tasmania. And while the Salamanca Market isn't exactly a shopping district, it's a beautiful open-air market filled with over 300 stalls.
Salamanca Market has everything you're looking for so all of your needs will be met. From fresh produce to books, clothes, souvenirs, woodwork, ceramics, and many more items.
Every 10 minutes there will be a free shuttle bus running between many different stops within the city and the market. Catch the bus between 9 AM to 2 PM. Alternatively, you can walk to the market since it's only a 10-minute walk from the city center.
13.
Tamar Valley Wine Region
If you're into wines and breweries, you should check out the Tamar Valley Wine Region. It's especially one of the great things to do in Tasmania during winter as the weather will be quite cold. Wine is the perfect way to warm up a little and relax in cool weather.
The tours include wine tasting and a gourmet lunch with cheese and wine. You can also opt to request to see their vineyards. Once you're there, you'll be able to hear the history of the region, the story of the winemakers and the vineyards. You can even arrange for discounted wine shipping within Australia!
If you're planning on visiting the wine region, they usually accept groups of 8 or fewer people. No minimum number of people is required.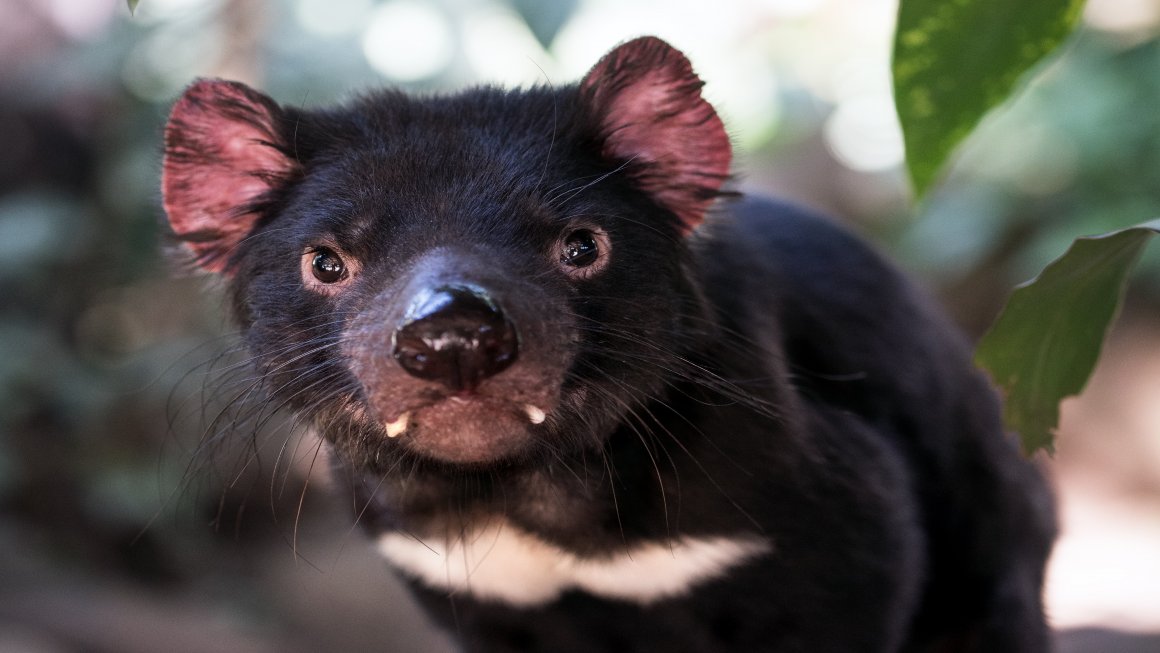 Meeting a Tasmanian Devil will be one of the most unique things to do in Tasmania. Named after the island itself, the little devil is an emblem of the land. You can meet these little creatures or even engage in a tug-of-war feeding game with them.
Check out the night tour at Bonorong Wildlife Sanctuary and take a 30-minute drive north from Hobart. Or you can also opt to go to the Tasmanian Devil Unzoo and join the Devil Tracker Tour in the Tasmanian Peninsula. It's roughly an hour away from Southeast Hobart by car.
These little guys are a rare creature to see so make sure you check them out once you're in Tassie. It's a once-in-a-lifetime opportunity so you shouldn't miss it!
15.
Freycinet National Park
There are plenty of Tasmania national parks that it's hard to really experience everything in one visit. But they're all so beautiful it's hard to miss one of them. Freycinet National Park is certainly one of these beauties that you shouldn't miss out on.
It has some of the place's best beaches and some of the most charming low mountains you'll see. With the pink granite mountains and the blue bays and white beaches, you'll definitely have a feast for your eyes.
If you like long hikes, there's a three-day hike of 30 km called the Freycinet Peninsula Circuit. However, if you only want to take short hikes, there's also the up-and-over saddle climb to Wineglass Bay.
If you're traveling with a person in a wheelchair, this could still be a great place to visit as there is a wheelchair-friendly walk at Cape Tourville of 500m. Don't worry, you'll still be able to see a wonderful view of Wineglass Bay.
Wildlife is also abundant in the area with black cockatoos, honeyeaters, wallabies, and yellow wattlebirds. There are even sea eagles, dolphins, or even the occasional whale!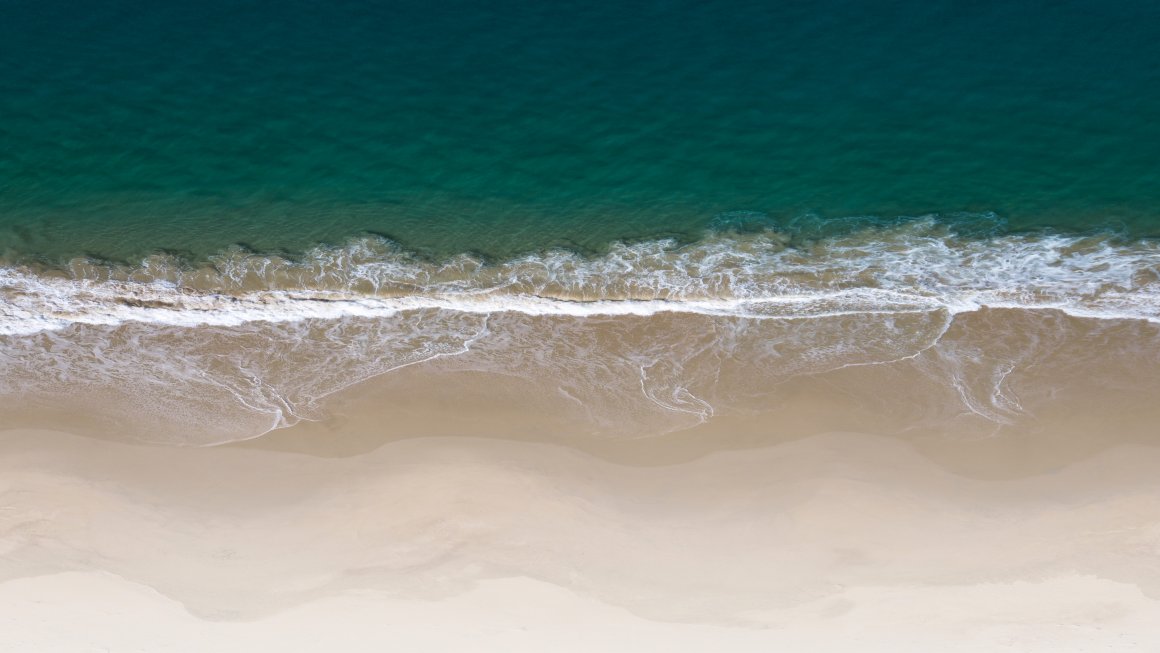 Bruny Island is arguably one of the most beautiful places you'll ever see in Tasmania. There are beaches, National Parks, coastlines, and wildlife everywhere. If you're coming from Hobart, there's a full-day guided tour you can take. While the tour is a pretty active one, it's easy to moderate in scale so you won't have too much of a problem with taking it up.
There's also a cheese factory, a smokehouse, an oyster farm, a berry farm, a fudge maker, and a whiskey bar you can visit on your trip. And if you wanna see the sights of the surrounding area, you can take the Bruny Island Cruise. It's also home to Tasmania's famous Bruny Island Premium Wines for more fun brewery visits.
For wildlife, you can go birdwatching, see penguins and even mutton birds at the Bruny Island Neck.
The Nut is a famous place northwest of the state of Tassie. It's all that's left of an old volcanic plug and it's one of the most amazing things to do in Tasmania.
If you're fit and relatively active, you can try walking up to the summit to visit the Nut. However, if you're not so confident in your stamina, there's a chair lift you can take to the top. When you get there, a beautiful view of the Bass Strait and the beaches surrounding the area await you.
Down to the base of the area, the historic Stanley town sits and opens its doors for you to finally visit The Nut.
Marakoopa's etymology is from an Aboriginal word meaning "handsome". And the Marakoopa Cave certainly is a handsome cave with stalactites, sparkly crystals, and glowworms. If you're into spelunking then Marakoopa Cave is definitely for you.
Take a tour with the easy Underground Rivers & Glowworms Tour (10 a.m., 12 p.m., or 2 p.m. with an additional 4 pm from October to May). With this tour, you'll get to see the lower chamber and the glowing worms and crystals. Alternatively, you can take the Great Cathedral & Glowworms Tour which is a bit more challenging because it has a climb to the Great Cathedral cavern. The time slots for this tour are 11 a.m., 1 p.m., and 3 p.m.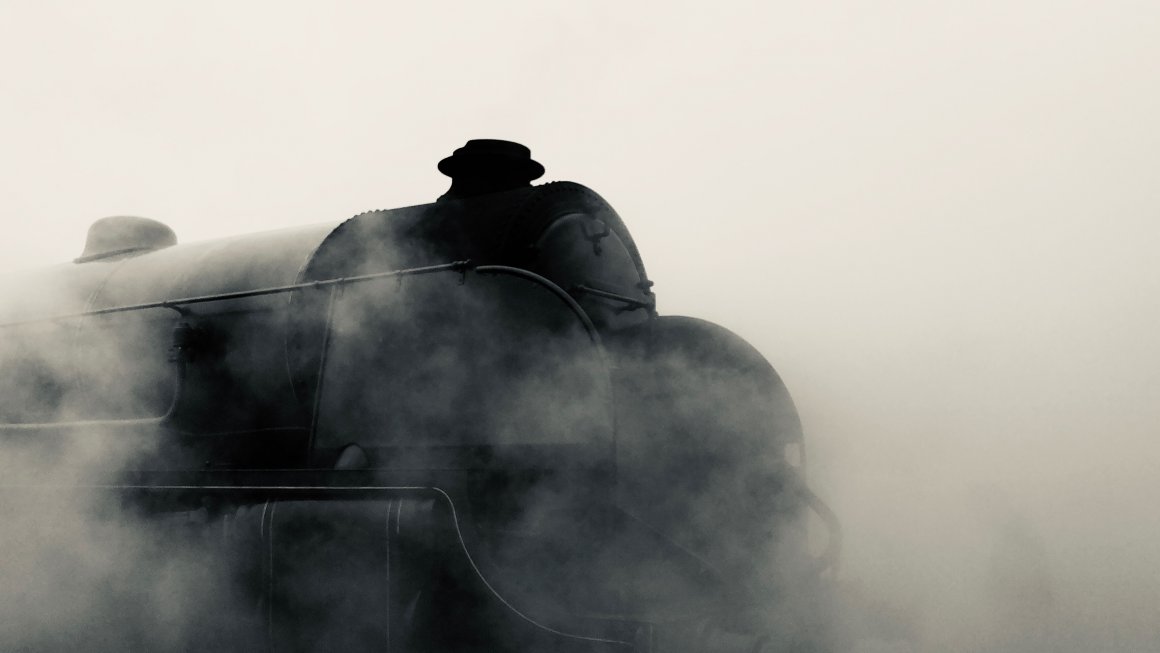 If you want a more chill vacation, you can opt to see the west coast's wilderness with the West Coast Wilderness Railway. While a train ride might be an unexpected choice, it's one of the more mellow but still worthwhile things to do in Tasmania. It follows a track from Strahan to Queenstown and is a relaxing and beautiful way to see Tasmania's beauty.
Initially, you might think it's nothing special but in reality, it's a pretty cool experience. That's because it isn't just like any other train you see today. It's one of those old steam trains with refurbished interiors. And the forests you'll be seeing along the way can only be seen through this train ride. Check it out for a more calm experience.
Within Freycinet National Park is the beautiful Wineglass Bay. It's one of the top things to do in Tasmania once you're there. There are gorgeous sceneries and beaches that are an experience to see in and of itself.
However, don't expect to have an easy time getting there. There's no road access to the bay and it's a steep walk up and down to get to the bay. And it's not a short walk as it will take about an hour to get there. So if you're not that agile, it might be a bit of a challenge to get there.
Although it is challenging, the place is worth the difficulty. Part of the reason why it's such a nice place is that there are fewer people there (given the difficulty of the trip to get there). There's also a kayak you can take to visit Wineglass Bay by sea if you want to opt for that route. If you want to stay for the night, you can even camp out on the beach.
For more of Australia's best beaches, click here.
There are many amazing and interesting things to do in Tasmania, but it can be quite tiring. If you want to relax a bit more, you can opt to stay in Hobart and see the waterfront. It's a wonderful picturesque scene with old houses and boats on calm waters. If you want to just slow down during your stay and relax after all the busy adventures, take a look around town. Hobart's a great place to wander around and eat choice seafood.
Check out more of Australia's must-visit cities here.
Tasmania: Nature's Beauty
Tassie truly is a wondrous place to visit. There are so many things to do in Tasmania that can take your breath away. It has many National Parks, wildlife, beaches, and breweries you can visit. In fact, it might be difficult to exhaust all of the things on the list even with a two-week trip. It's truly one of nature's beauties and it's most certainly a place you should take your time get to know and explore.