Things To Do In Brisbane, Queensland, Australia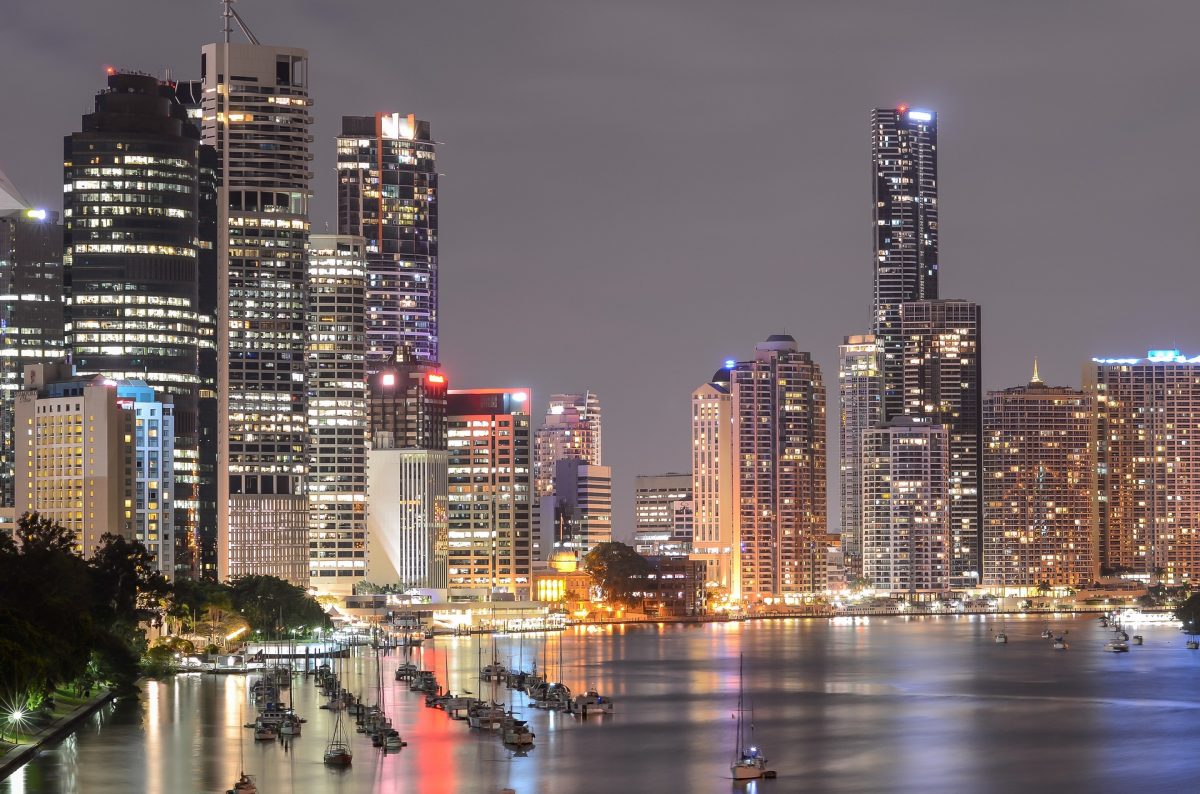 Brisbane is often mistaken as a "quiet river city from Down Under". However, those who have travelled to Brisbane will know that Australia's third largest city has much more to offer in terms of its sights and sounds. What's more, the weather is pretty awesome too. Brisbane's subtropical climate promises mild winters and warm summers.
So, if you're looking for an action-packed yet laidback getaway, then Brisbane might just be the perfect travel destination for you! We've compiled a list of must-do things while in Brisbane that is ideal for shoestring budget or affluent travellers alike.
Ask anyone what's the first thing that comes to mind when they think about Australia. Pretty sure that "the arts" wouldn't be on most people's lips. Yet, Australians are big on culture and the arts. Located in the South Bank precinct of Brisbane, the Gallery of Modern Art (GOMA) is the largest gallery of modern and contemporary art in Australia. It is also home to some of the world's most beautiful art pieces from notable artists all around the globe.
Those who are into pop culture can also look forward to viewing Marvel: Creating the Cinematic Universe, an exhibition from the producers of the Avengers film series that details the filmmaking process in chronological order.
Ferry services play an integral role in Brisbane's public transport system, given that it is home to the longest river in South East Queensland. Do you know that the city offers a complimentary ferry service along the Brisbane river? The CityHopper ferries, easily identified by its distinctive red and white colours, provide tourists (and locals) a scenic ride along the inner city for free!
3.
Shop like royalty at Queen Street Mall
If shopping is more your thing, then Australia's busiest pedestrian mall should be first on your checklist when you visit Brisbane. With more than 700 retail outlets on display, Queen Street Mall rightfully holds the title of "Queensland's shopping hotspot". In addition to shopping, visitors can also escape the heat by visiting the numerous spas, galleries and bars within the vicinity. There is even a cinema located right at the mall!
Queen Street Mall also houses The Myers Centre, Brisbane's largest shopping centre. Besides hosting approximately 200 shops within its nine floors, the building's car park is one of the largest and most convenient parking spaces in the CBD with many prominent landmarks just a stone's throw away.
Mt Coot-tha, also known as Brisbane's lookout, offers tourists a scenic view of the iconic city. Catch the sunset in spectacular fashion some 287 metres above sea level, followed by fine dining at Brisbane's award-winning Summit Restaurant. You are guaranteed to be the envy of your Instagram followers!
For the adventurous early risers among us, there are abundant walking tracks through the National Park that leads to the highest peak of Brisbane. There are few greater achievements than reaching the top of Mt Coot-tha on foot, just in time to catch a stunning view of the rising sun with an awesome view of Brisbane in the background.
5.
Climb Brisbane City Hall Clock Tower
Formerly the tallest building in Brisbane, The City Hall is one of Brisbane's most culturally significant buildings and arguably the city's symbol. The 70-metre clock tower that sits atop is an iconic feature of this grand structure. The clock tower tour that commenced with the building's opening in 1930 remains popular to this very day.
Free tickets to this guided tour are allocated on a first come, first serve basis so ensure that you arrive early to avoid missing out on a once-in-a-lifetime opportunity to soak in the unique sights of the city from the observation deck.
6.
Get your surfing gear on North Stradbroke Island
It comes as no surprise that Aussies love to surf. Who can blame them as Australia is surrounded by many of the world's most beautiful beaches?
North Stradbroke Island, or more affectionately known by the locals as "Straddie", is the world's second largest sand island. Located just 30km off the coast of Brisbane, the tropical island is less than an hour away by ferry and an excellent place to ride the waves!
If you aren't particularly savvy with handling a surfboard, fret not. There is even a surfing school at Cylinder Beach that conducts group lessons for as little as A$50. Yes, you may not exactly leave Straddie a surfing pro that you always dreamt of becoming, but we're sure you'll remember this day of fun in the sun for years to come!
7.
Indulge in some fine dining at Eagle Street Pier
Brisbane is renowned for its fresh local seafood caught off the coast and Eagle Street Pier is the place to be if you are looking to indulge in a plate of oysters over a glass of champagne with the city's best views of Story Bridge.
To be honest, you are sure to enjoy seafood of the highest quality from any restaurant you pick. But if you'll only settle for the best (and you should!), then be sure to check out Georges Paragon Seafood Restaurant, Brisbane's number one seafood restaurant.
And that's not all. You get to enjoy half price off dinner when seated between 5:30 – 6:30pm. So plan your day well if Georges Paragon is going to be part of the day's itinerary!
Lovers of trinkets and handicrafts, rejoice! There is an entire marketplace located at West End just for you. The Davies Park Market receives thousands of visitors every Saturday 6am to 2pm when more than 70 vendors ply their trade from fresh produce, delicious cooked food to exotic handmade clothing and jewellery. Heck, you can even chill by the lawn and enjoy live music performances by various local artistes.
Most merchants here are strictly cash-only, so bring along a reasonable amount of money to the West End weekend bazaar as there is definitely something for everyone!
9.
Explore Kangaroo Point Cliffs for some adventure
The heritage-listed cliffs found at Kangaroo Point, is just a stone's throw away from the South Bank Parklands. The area is a perfect place to enjoy a picnic or barbecue with family and friends. It is also a popular destination for rock climbing of all skill levels. Whether you are a first-timer or seasoned climber, you'll definitely feel the adrenaline flowing as you abseil down the 20 metre high cliffs as you take in the spectacular view of the Brisbane river.
10.
Step onto Moreton Bay for some whale watching
As one of Brisbane's go-to destination for amateur fishermen and recreational divers, this is the perfect spot to take in the exquisite sights that Australia has to offer. Situated between Brisbane and Sunshine Coast, the bay itself has been coined as a "natural attraction" by Queensland officials for the clear blue waters that surround the coast and thriving wildlife.
Among the many activities that you can enjoy, whale watching appears to be an exotic once-in-a-lifetime opportunity not to be missed! The migration of humpback whales starts around June and lasts till early November and it certainly pays to brave the cool winter breeze as you see these magnificent marine creatures move along the coast.
11.
Pub crawl at Caxton Street
You haven't truly experienced Aussie nightlife until you participate in a pub crawl. And as far as Brisbane is concerned, you can't really go wrong with Caxton Street. Dozens of pubs adorn this 500m-long street that bursts to life as soon as the sun sets.
If you are looking for a place to start, the Paddington Tavern, or "Paddo" as the locals affectionately call it, is the best place to get the party started. Happy Hour starts at 4pm and there's even a comedy club. What's not to love about the place!
A quintessential part of Brisbane's Cultural Precinct, Queensland Museum is just a short walk away from the equally renowned Gallery of Modern Art. The museum aims to connect visitors with the cultural heritage and rich history of Queensland though innovative exhibitions and programmes. Immerse yourself in displays that range from the exotic living species exclusive to this part of the world and its heritage sites.
It's important to note that the gallery will be packed with visitors during the weekends. So if you want to soak in Queensland's vibrant history at your own pace, it's best to drop by on a weekday instead.
13.
Stroll around Sunnybank for that authentic Asian food experience
The unofficial Chinatown, Sunnybank is where most Asians living in Brisbane call home. For those looking for authentic Asian meals within the city, you certainly won't go wrong by exploring the suburb. Satisfy your Asian food craving by dining at Malaya Corner. You will be spoilt for choice as the casual diner serves almost every dish from multicultural Malaysia. Then, wash down your great meal with a cup of bubble tea from Heeretea.
The markets here are also worth checking out as you immerse yourself in a melting pot of different Asian cultures with almost a dozen languages being spoken in the streets.
Fancy a stroll in the park? The City Botanic Gardens is Brisbane's must-see nature attraction with features such as the Bamboo Grove and ornamental ponds. Described as "the most significant, non-Aboriginal landscape in Queensland", it remains the must-see park in Queensland. The open grassed area is an ideal spot to have a picnic or to hone one's photography skills.
15.
Hop onto Moreton Island to enjoy some sun and sand
Tourists arrive at Australia to enjoy the sun and what better way to do so than spend a day at Moreton Island. There's plenty of land activities to indulge in. And if you're anything like us, then you'll want to ride a quad bike along the sand tracks of Tangalooma bushlands. Rental costs about A$80 per hour and it is totally worth the price!
For those looking to enjoy a bird's eye view of this gorgeous island, there are helicopter tours available starting at A$90 per pax.
16.
Climb the Story Bridge for a spectacular view of the city
One cannot say that he has been to Brisbane without seeing the Story Bridge. The 777 metre-long bridge is truly an icon of the city. New Farm River Walk offers the best vantage point to view the Story Bridge.
For the thrill seekers among us, the Story Bridge Adventure Climb is a breathtaking way to enjoy a panoramic view of the city and its surrounding beauty.
This is Australia's only inner-city, man-made beach. I've to admit that I was amazed when I first laid my eyes on the crystal clear lagoon and white sands in the middle of the city. Located conveniently at South Bank Parklands, Streets Beach is packed with locals trying to stay cool during the summer months.
Admission is free and a great place for the kids to have fun during summer.
18.
Explore Fortitude Valley for quality partying with friends
Fortitude Valley, or more simply known as "the Valley", is truly the nightlife hub of Brisbane. Ask any local for any nightclub recommendations and chances are, you are given directions to one of the many party clubs at the Valley. The Met and Cloudland are two of the more popular options if you're looking for a fun night out.
Contrary to popular belief, the Valley has also plenty of family-friendly options. Pop by one of Fortitude Valley's many boutique stores, or have an afternoon snack at Bakery Lane under the hip architecture of a laneway.
Formerly St Luke's Church of England, the heritage-listed building has been converted to Pancake Manor, a 24/7 restaurant that specialises in (you guessed it) pancakes and waffles. For those craving for savoury options, there are sausages, eggs, burgers and even steaks offered in their all-day menu.
Pancake Manor is also the go-to option for party goers nursing their hangover with some delicious pancakes with
maple syrup.
If you're looking to try your luck at the slot machines or show your skills at the poker tables, then you have hit the jackpot coming to Brisbane. The Treasury Casino is Brisbane's premier gaming destination. Overlooking the Brisbane river, the casino hotel boasts no less than six restaurants along with several table and machine options. Sightseeing is also convenient as Treasury Casino is just a 10 minute walk away from South Bank Parklands.
And there you go! Here are 20 things you can do at Brisbane. More than a quiet river city, but seeing is believing right? Come down to Brisbane today and see for yourself!