Top Things To Do In Sydney, Australia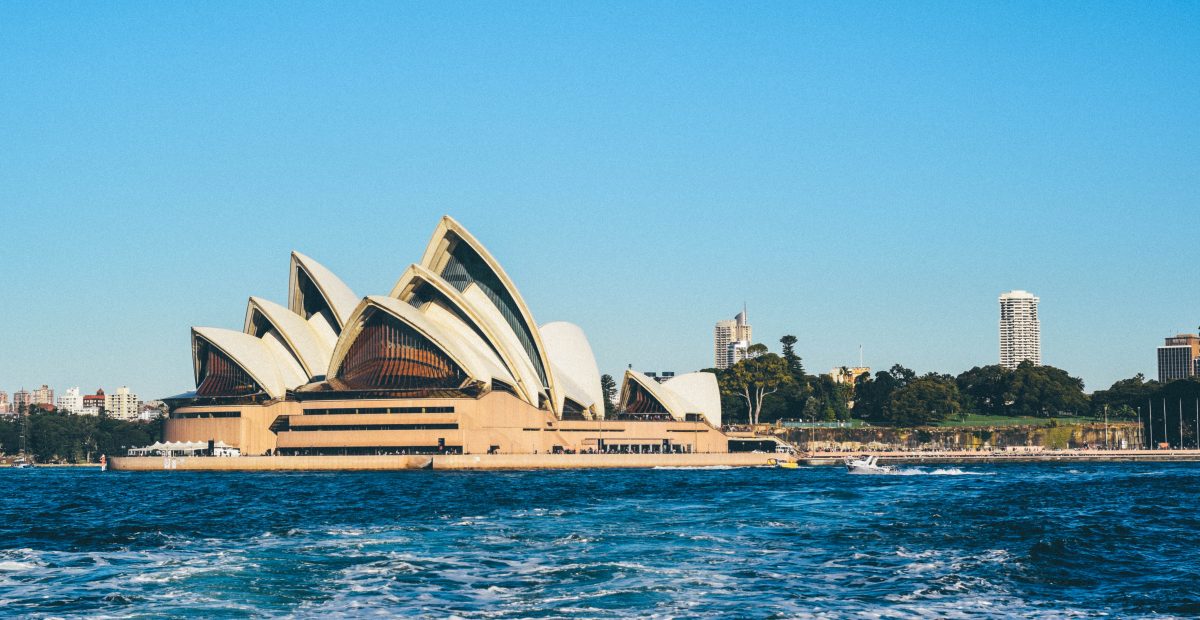 Are you planning a trip to Sydney in Australia? Follow our guide for the best things to do in Sydney which covers all the must-visit attractions.

Sydney is known for many specialities. Firstly, it is known to the world for its entertainment and nightlife. Secondly, the other parts of Sydney are well known for its vibrant restaurants and cafes. There are quite a number of unique cafe joints all across Sydney. Thirdly, for all the art lovers out there, you get to find so many museums within Sydney that will sweep you off your feet with joy! Above all, Sydney is going to give you an enriching experience.
Sydney's central business district (CBD) is the prime area of Sydney. This being the state capital of New South Wales, is the most populous city in Australia. Sydney plays a pivotal role in Australia's early history, it is also one of the oldest established areas in the country.
Sydney's CBD skyline is a juxtaposition of the old and new architecture. However, the old architecture consists of Sydney's earliest days as a colony.
If you are planning on visiting so many Sydney attractions, purchase The Sydney Pass. With this Explorer Pass, you will be able to cover more than 7 attractions out of the 24 attractions to choose from. Here, you will save over 45% when you plan this way.
1.
Start off at the Sydney Opera House
The most famous viewpoint of the iconic Sydney Harbour Bridge and the Sydney Opera House is at Circular Quay. It is also home to the Sydney Opera House.
The Sydney Opera House took 14 years to build and there are more than 1 million tiles covering its exteriors, forming its famed white expressionist sails form. In 2007, the Opera House was included in the UNESCO heritage building list.
Book a guided tour inside Sydney Opera House and you will notice that the cathedral-like interior is just as dramatic as the outside. To enjoy performances within the Opera House, you needn't be an opera fan. The Opera House offers a wide range of performances from children's concerts to contemporary dance.
However, the best time to visit the Sydney Opera House is during Vivid Sydney, which is a unique annual event of light and music festival. This runs from late May to mid-June every year. Spectacular light installations and shows are designed to illuminate the Sydney Opera House during this time
If you are fond of animals, hop onto a ferry at Circular Quay to visit Taronga Zoo Sydney. With more than 4000 animals and 340 separate species the zoo also gives fantastic views of the Harbour Bridge and Opera House.

The Taronga Zoo tickets can be bought online prior to your visit. The ticket includes general admission to the zoo, a ride on the Sky Safari and all of its regular exhibits and areas.
3.
Climb the Sydney Harbour Bridge with Vivid's Bridge Climb
The Sydney Harbour Bridge is also known as the Coat Hanger Bridge. It is a steel through arch bridge across Sydney Harbour that carries all modes of transportation from rail to bicycle.
Beyond serving its role as a connecting bridge between the south and north harbours, the Sydney Harbour Bridge is a climbing attraction where you get to climb from the outer rim base to the peak.
The Sydney Harbour Bridge climb costs AUD$163 for adults and AUD$138 for children. If you have a fear of heights, plan other activities structured around the Sydney Harbour Bridge. Opt for a private sunrise kayak for two beneath the Coat hanger. An experienced kayak guide too accompanies you to ensure your safety.
For non-extensive activities around the Sydney Harbour Bridge, opt for a 30 minute Sydney Jet Thrill Ride excursion that seats 15 people. It gives you the view of the Harbour Bridge, Opera House, Rose Bay and Goat Island Taronga Zoo.
This particular ride is also available in 'The Sydney Pass' list of attractions.
4.
Admire the architecture at the Queen Victoria Building
The Queen Victoria Building is a late-nineteenth-century building designed by the Scottish-born architect George McRae. The building is a high-Victorian sandstone building which occupies the entire city block.
There was a plan to demolish the QVB to replace it with a civic square and car park, but thankfully plans were foiled for this architectural treasure later.
Today, this elegant building is a classic example of Romanesque Revival architecture. It serves as a shopping mall of high fashion brands and the best restaurants in Sydney.
5.
Taste wild meats such as the Kangaroo Steak, Emu Steak and Crocodile Steak at Victor Churchill
Australia offers more than the usual sources of protein. Adventurous and experimental foodies will be glad to find out that these "exotic meats" are available easily throughout many restaurants in Australia.
Therefore, to taste some of these exotic meats in Sydney, head to the Australian Heritage Hotel for Kangaroo, emu and crocodile pizzas.
For the best butchers in Sydney, head to The Artisan Butcher at Potts Point, luxury butcher, Victor Churchill at Queen Street, Woollahra and Sam the Butcher's in Bondi.
6.
Dine in Darling Harbour
Grab a bite from any restaurants of Darling Harbour (from the Malaysian restaurant Malaya to Braza Darling Harbour, which gives an authentic taste of Brazilian cuisine). Taste the traditional Pakistani and Indian food at the Lal Qila Darling Harbour.
Every Saturday finish dinner with a spectacular Darling Harbour fireworks display. The show lights up the magnificent harbour skyline every Saturday at 8.30pm. If you happen to visit Sydney in June, then catch Darling Harbour's annual International Jazz & Blues Festival.
In October catch the Darling Harbour Fiesta which is all about Latin music, dance, food and culture.
7.
Head to Chinese Garden of Friendship
The Chinese Garden of Friendship is a Chinese garden modelled after the classic private gardens of the Ming Dynasty in Chinatown, Sydney. The garden was built to symbolise the bond established between Australia and China.

Take a step into the garden and get away from the bustle of the rest of Sydney.
Being closely modelled to the historic gardens of China, a trip to the garden offers an insight into Chinese heritage and culture.
The Chinese Garden Highlights Tour happens at 10.30am daily.
The Chinese Garden of Friendship entry fee charge is AUD6 per person for adults and AUD3 per person for children. It's open every day of the week from 9.30am to 5 pm.
8.
Shop luxury at Market Street, Strand Arcade, and Westfield Sydney
For international luxury brand shopping, start at Market Street. Then head down to the Pitt Street via George Street to browse Australian boutiques at Strand Arcade.
The Strand Arcade is another heritage-listed Victorian-style retail arcade located at 195-197 Pitt Street. The arcade was one of the first Victorian buildings in Sydney and is now home to craftsmanship and Australian designers.
Westfield Sydney is the largest shopping centre in Sydney. This is also where the Sydney Tower Eye, part of Sydney's famous skyline and Sydney's tallest structure is located.
You can enjoy splendid views of the skyline from the Sydney Tower Eye observation deck.
9.
Experience local market culture at The Rocks and other Sydney markets
To experience local culture, head to the Rocks Markets on Sunday mornings for a weekend shopping in Sydney. It is a charming and creative atmosphere offering everything from fruits to souvenirs.
The Rocks is also a cool place to take a stroll. It is a charming area to chill in cafes, bars, restaurants and plenty of shops. The Rocks offer a unique and breathtaking vantage point of Sydney's iconic Harbour Bridge and Opera House.
Go to any rooftop terrace around this area and you will be treated with a view of the iconic Harbour Bridge and Opera House.
However, The Rocks is not the only option when it comes to markets in Sydney. There are also several other options as well. For instance, the oldest market in Sydney, the Paddy's Markets, The Sydney Fish Market for fresh seafood options, the Balmain Market, located at the historic St Andrews Congregational church grounds etc.
You can also shop at Chinatown Night Markets for Asian street food, desserts and gifts.
10.
Take a night tour at the Sydney Observatory
Right in the centre of Sydney is the Observatory Hill Park. The hill is a nice point for picnics and gives sweeping views of Sydney Harbour Bridge and Opera House.
The observatory is Sydney's oldest observatory. The Sydney observatory night tour is the best time to see the brightly lit sky. The observatory tour tickets include the Planetarium, a telescope viewing of the sky and a dome tour.
11.
Take a Secret Sydney Walking Tour
Take a walking tour to discover the hidden secrets of Sydney. This guided walking tour takes you to Rozelle Bay and Blackwattle Bay.
These paths offer unique views of the Sydney CBD and Anzac Bridge. The experienced tour guides stop at the points of interest to give explanations.
The walking tour is priced at AUD$40 per person while infants under 5 years may join the tour for free.
12.
Head to another landmark: Mrs Macquarie's Chair
Also known as Lady Macquarie's Chair, Mrs Macquarie's Chair provides one of the best vantage points in Sydney. However, this spot gives you the two most famous landmarks in Sydney in one shot.
Hand carved by convicts in 1810 for Governor Macquarie's wife, Mrs Macquarie's Chair is an exposed sandstone rock cut into the shape of a chair. The folklore stories say Lady Macquarie used to sit on this rock chair and look for ships from Great Britain to the harbour.
Today, it's one of the most photogenic places in Sydney and one of the best spots to get Instagram worthy shots of Sydney Harbour.
13.
Next, head down to the Royal Botanic Gardens
Located just beside Mrs Macquarie's Chair, the Royal Botanic Gardens offers a 1.5 hour guided tour where you learn about the indigenous history of the land.
You get to know how the Gadigal people lived and worked throughout the seasons before the area was colonised.
Get in-depth insights on the wildlife biology in the Botanic Gardens and their connection with the seasons in Sydney.
14.
Book a scenic flight with Sydney Seaplanes at Rose Bay
The Rose Bay Water Airport is an Australian water airport accessible by seaplanes.
The water airport in Rose Bay today serves as some of Sydney's best and unique views of the Sydney Opera House and Sydney Harbour Bridge. It's also one of the best spots to explore the harbour on the water or by air with chartered tours departing daily.
You can also enjoy flights to waterside restaurants or to beaches and harbour islands for a picnic lunch. Visitors can choose from their 15 mins, 30 mins or an hour's scenic flights.
15.
Go for rides at Luna Park
Luna Park is Sydney's most iconic amusement park which has traditional midway games and rides. Therefore, it is instantly recognisable for its colourful backdrop.
If you love amusement rides then you will have a great time here. The Wild Mouse is perfect for the rollercoaster thrill.

You can also enjoy first-class dining inside a Ferris wheel carriage on Sundays for a romantic treat. Lastly, there's also a Coney Island area, which is actually inspired by the actual Coney Island in the US.

Luna Park Sydney is open throughout the year. Entry to the park is completely free. Purchase an unlimited rides pass to make most of your money.
16.
Stroll at iconic Manly Beach
Manly is a relaxed beachside suburb. It is no wonder that the Manly Beach is often considered as Sydney siders favourite beach. The Manly Beach Ferry ride is also an absolute treat and not to be missed. It is around 30 minutes and leaves every half an hour from Circular Quay.
Adult tickets for the ferry ride cost around AUD$20. One-day unlimited transit passes are about AUD$25.
Manly Beach is extremely popular with locals and tourists alike. Manly Beach is a no-frills beach, therefore, it is ideal for most beach and water activities such as beach volleyball, running, kayaking, scuba and surfing.
While at Manly, visit Ocean World and the Manly Art Gallery & Museum at the West Esplanade. Apart from the market, sea life sanctuary and lovely museum, Manly also boasts of excellent al fresco dining options.
Various guided walking tours are also available here. You have many other activities too apart from the beach and water activities. Try to take a snorkel tour of Fair light Beach, walk from Manly to Spit Bridge coastal walk and above all, enrol in Manly surf school for some exciting surf lessons.
17.
Visit Bondi Beach, Sydney's Most Famous Beach
This is the most popular beach in Sydney. This beach is a 40-minute bus ride from the city centre. Bondi Beach is also in the Australian heritage list. It is always crowded and equally exciting.
Shop at Bondi markets on Saturdays for a cool mixture of trendsetting new brands and artsy vintage gems. Moreover, it is very expensive to drink at bars in Bondi Beach than in other parts of Sydney. So all the budget drinkers, make use of happy hour specials to enjoy a good cocktail and have fun under the sun.
Once the sun starts heating things up, cool off by heading over to the Bondi Beach Icebergs Club. There, you'll find two beautiful infinity pools so close to the ocean.
Walk along the coastline from Bondi Beach to Coogee Cliffs
Once lunchtime rolls around, head upstairs and grab a patio seat at one of the restaurants to fuel up for your next adventure, the Bondi to Coogee walk.
The coastline from Bondi to Coogee Cliffs consists of a 6 km stretch of sand connecting half a dozen beaches. The Coogee cliffs are ideal for family walks. The McIver's Baths, Coogee, is the only ladies only coastal pool.
18.
Take a sunrise swim at Bronte Baths
Less famous than its neighbour in Bondi Icebergs, Bronte Baths is a saltwater pool on Bronte Beach, that paves the way for a good peaceful swim.
The Bronte Bath is one of the oldest baths in Sydney and the pool never closes, therefore it is a great place to hang out during off hours to get a fantastic sunrise or night swim. Here, you are shielded from the big waves, yet you are close enough to the surf to experience a sense of wildness.
Bronte Pool lies at the southern end of Bronte Beach and entrance is as always free!
19.
Hit inner Sydney for Cafes and Brunch Spots
It is also important to experience the unique coffee culture of Australia. Instead of global chains, the cafe scene here is dominated by independent businesses and many Australians take pride in the coffee they make.
Everyone in Australia has an opinion on coffee! Independently owned cafe stores here have a long history that dates back to the 1950s.
The Mocopan company and the Vittoria coffee brand are the big names that made coffee in Australia what it is today.
The coffee lists in Australia's cafe menus are really long.
The most popular drinks in Australia are the long and short macchiato, ristretto, Vienna and Vienna mocha.
To find more of Australia's best fashion, head to Sydney's inner suburb, Paddington.
Paddington in Sydney is a lively, upscale area and the most iconic shopping spot in Sydney. Here, you find so many boutiques in the Victorian terraced buildings.
Paddington Markets is also known as Paddington Bazaar. It is a weekly market that features over 200 stores of high-quality Australian-made goods. This vibrant churchyard market has been around since 1973 and is known as the place for artists and designers.
Paddington Markets are held every Saturday from 10 am to 4 pm.
21.
Experience horse riding in Sydney's Centennial Park at Randwick
Whether you're booking a romantic ride with your lover at dusk or a pony ride for the kids, there is always something for everyone in the Centennial Parklands Equestrian Centre.
The Centennial Parklands Equestrian Centre is located within Moore Park in Centennial Parklands. After the horse-riding activity chooses a dine in one from the Centennial Parkland's restaurants.
Did you also know that Centennial Park makes its own honey? Situated in a bird sanctuary with a rare pocket of the endangered Eastern Suburbs Banksia Scrub, the Centennial Park's Honey presents itself with a distinct flavour profile.
You can also shop at the Parkland's retail shops, Cambridge Markets or Entertainment Quarter's Market in Moore Park. This is held twice weekly on Wednesdays and Saturdays from 8 am to 2 pm.