Things To Do In Adelaide, Australia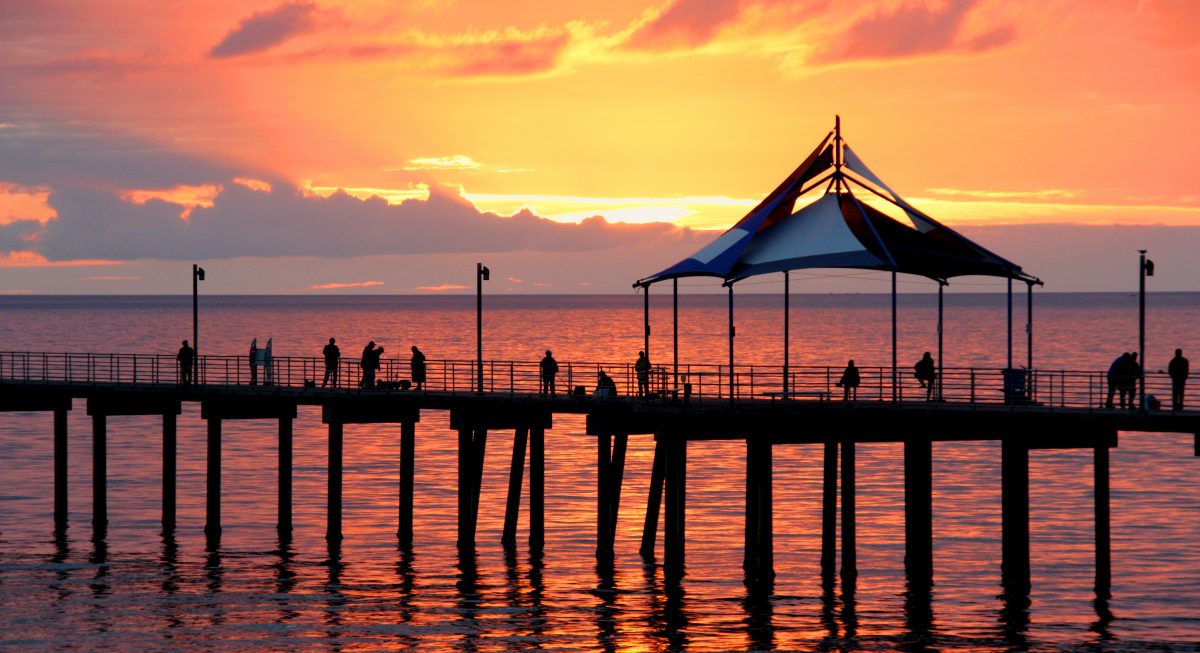 Australia, the largest country in Oceania comprises a few major cities including Adelaide. As the capital city of South Australia, Adelaide is a metropolis bursting with unique lifestyle but yet rich in cultural heritage. Although Adelaide is quite different from its neighbouring cities like Melbourne and Sydney, Adelaide is an enchanting treasure in its own.
Proudly known to be the 'City of Churches', this city is no shortage of many world-class arts, music, and a festival calendar to the rival of other Australian cities. While most travellers chase after the dazzling Sydney Opera House, Adelaide shaped itself for its distinctive laid-back vibes, rolling hillsides, thriving café and bar culture. Not to mention, there are endless scenic wineries engulfing the entire city of Adelaide. In addition, Adelaide's Mediterranean Climate an ideal travel destination for those who favour a warm climate. With little to no rain, this city is a perfect getaway for you to bask in the warm sun. Regardless of your travel interest, Adelaide has to be on top of your bucket list. Enough said, let's explore some of the things to do in Adelaide.
Getting There
Travelling can be easy as long as planning is made ahead. While most travellers are struggling to make a decision on how to travel from Adelaide airport to the city. Here are some of our suggestions to ease your travel planning.
Adelaide Metro bus
It cost $3.50-5.50 AUD (2.5-3.8 USD)/per person and it takes about 20 minutes to arrive at the city centre.
Airport City Shuttle
One way per person cost $10 AUD (7 USD). No bookings in advance required. The shuttle stops at a different location around Adelaide city and ends at Marion, City, Elizabeth and Harbour Town. However, you can discuss with the driver of which stop is closer to your end destination.
Uber Ride
$18-40 AUD (12-27 USD) for 12-15 minutes to the city.
Taxi Ride
$25-55 AUD (17-37 USD) excluding airport tax at $2 AUD (1.3 USD). Pre-booked taxi is more expensive than hiring a taxi from the taxi stand.
Cleland Wildlife Park is a paradise for all nature lovers and perfect for a suburbanite to catch one's breath. If you're one of those dreamers who wished to hold and pet a koala, you've come to the right place. Cleland Wildlife Park is one of many conservatory parks in Australia that actually allows a visitor to put their hands on this mystical creature.
Located in a lush greenery setting, Cleland offers visitors great opportunities to experience diverse South Australia's wildlife. Unlike many wildlife parks you've been, Cleland Wildlife Park highlights and preserve the nature of their wildlife. Instead of petting or feeding an animal over the fenced fields, you'll actually see animals roaming around the park. So, keep your eyes wide open wild trekking the discovery trails, a kangaroo or koala might be just a few steps away from you.
Pro Tips: Stop at Mount Lofty Summit while you're on your way to Cleland Wildlife Park for the panoramic view across Adelaide and the Gulf St Vincent. It cost $25 AUD per person to enter the park.
As the 'City of Churches', scarcity of churches is the least you'll expect here in Adelaide. Religious or not, visitors will enjoy a reverential exploration around Adelaide. Among the churches, you can not miss St Peter's Cathedral especially for its Neo-gothic architecture and the stained glass windows that depict the historic scenes. Honourable mentions, St Francis Xavier Cathedral, Holy Trinity Anglican Church, St Luke, Scot's church and Brougham Place Uniting Church has to be in your travel list as well. Most churches are open daily and for public visit. We recommend visiting these churches early in the morning to avoid the crowd. If you like, sign up a tour where the experts bring you around to uncover the hidden secrets of these churches.
3.
Take a stroll at River Torrens
In the heart of Adelaide, there's River Torrens that stretches 30 km from Athelstone passing Adelaide CBD and ends at the river mouth of Henley Beach. Typically in the evening, you'll see locals taking their casual walks and joggers running on the meandering pathways. Along the river, you'll notice many white-collars gathering for an afternoon drink on many alfresco dining spots. Believe it or not, cruising along the River Torrens is one of the best ways to admire Adelaide city on a different perspective. Enjoy an informative round trip or jump off at Adelaide Zoo to keep exploring. Otherwise, hire a paddle boat to explore the rive at your own pace.
Pro Tips: The cruise runs daily every hour 7 days a week. Watch out for bikers along the pathways, an accident happens here all the time.
4.
Adelaide central market
As one of Australia's culinary capital, Adelaide central market is the best way to kick-start your food hunting journey. Established since the late 18th, this city market has been the epicentre for Adelaide's food spot. Here, you'll find a plethora of South Australian's produce from— artisan cheese, fine wines, smoked ribs to crumbly pastries. Wander around the market and admire the zestful spirits filling every corner of the market. To get the best of out this central market, come here in the early morning before the crowd pours in. And never leave Adelaide central market without having a coffee stain on your lips.
Pro Tips: Don't worry about your broken Aussie Lingo, just ask for tasting before purchasing your perfect block of cheese. People in Adelaide is generally friendly and so do the vendors in the market.
5.
Admire the lush green at Himeji gardens
Neither of you would have expected a prolific gardens rest gracefully in the bustling city of Adelaide. Himeji gardens— a traditional Japanese Zen garden gives many travellers an impression of mini Japan in Australia. Apart from being the most serene place in Adelaide, Himeji offers than just a Zen scene. Explore the garden at your own pace or hire a guide to learn about the historical significance of Himeji gardens. Slow down your steps to enjoy the tranquillity of the garden and admire the fascinating rock formations engulfing Himeji gardens. As you wander deeper into the garden, you'll notice the different settings of the park— 'Kare Senzui' aka the dry garden and 'Senzui' aka lake and mountain garden. Though this park is not as crowded, we recommend coming here early for the fresh and crisp air.
6.
Make a stop at the State Library of South Australia
Located at the North Terrace of Adelaide, State Library of South Australia is distinctively different than the famous Victoria Library in Melbourne. Reminiscing the Hogwarts in Harry Potter, this library offers the same mystical vibes in every corner. With books and encyclopaedia lining up immaculately on the wooden bookshelves, you'll easily feel lost in the world of knowledge. Enjoy a free tour on a weekday between 11 am and 2 pm respectively. Admire the items from the State Library's collections showcasing the stunning heritage listed Mortlock Chamber and Treasures Wall in the contemporary Spence Wing. Otherwise, come here to enjoy reading a book in a soundless environment.
Pro Tips: Everyone is welcome to pay this library a visit and this is one of many places in Adelaide that offers free wifi.
7.
Visit National Railway Museum of Adelaide
Believe it or not, the entire National Railway museum is run solely by volunteers. Located a few minutes away from Port Adelaide, this museum is a great escape from the city sightseeing. While most visitors doubt its functionalities, trains and railways here are actively used to take visitors around to the pavilion and sheds. For all the trains hoarders out there, this railway museum of Adelaide is a paradise on earth. Explore the extensive exhibition of railways carriages and learn about the different functionalities and locomotives of the trains. End your trip here by riding on the 457mm gauge railway train, leaves from Callington station and tour around the area.
Pro Tips: The train ride is included in the entrance ticket and there is a strict schedule for the departure time. So, make sure to listen to the announcement.
Adelaide is sprawling with unique boutiques, dazzling malls, cafés and gorgeous heritage arcades. Among all, Rundle Mall doesn't seem to lose out from anyone's travel list even before the dazzling renovation. This multi-storey mall is no shortage of departmental stores, boutiques, supermarkets and many other interesting finds including the arcade. One of many highlights in the mall is the Victorian style arcade that was restored dating its nineteenth century's origins. Contrasting the modern glass inspired architectures, Adelaide Arcade stood out mainly for its intricate tiled floors and its Victorian ornate decorations. Stop here for a coffee break then continue hunting for your favourite Australian picks.
9.
Go For Adelaide Wine Tasting
Wine tasting is a prolific education that is more than just gastronomic pleasure. While you're in Adelaide, never missed joining a wine tasting tour across the pristine vineyards. Even though Sydney may be the mass producer of wine in Australia, but Adelaide is the only wine region that binds seamlessly within a city. Famed for its cool climate wines, Adelaide's hill is the place where you can unleash your inner connoisseur for South Australia's finest wines. Among all the extensive wineries, here are our suggested vineyards.
Mt Lofty Ranges Vineyard
Shaw & Smith
The Lane Vineyard
Howard Vineyard
Bird In Hand
These vineyards in Adelaide offer distinctive experiences particularly for its scenic landscape, culinary expertise and premium fine wines. Though visiting a vineyard in different seasons may make a difference, we promise each season are equally unique. We recommend ordering a tasting palette for diverse wines like— Chardonnay, Pinot Noir, Riesling and Shiraz. Taste them with cheeses, it makes a huge difference.
10.
Get close up with animals at Adelaide Zoo
As one of the oldest zoo in Australia, Adelaide zoo enjoys the privilege of housing the two large pandas in the Southern Hemisphere—Wang Wang and Funi. If you're done with city sightseeing, Adelaide Zoo allows visitors to get close up to animals. Whether you're travelling with kids or with friends, Adelaide Zoo can easily fill up your day.
Besides that, you'll find many exhibits like the Seal Bay, Australian Rainforest Wetlands, Reptile House and more. Follow the zookeepers and don't miss the animal feedings chance. Adelaide zoo walkabout tours depart from various locations every half hour between 9.45 am and 3.30 pm. The general admission cost $20 AUD (14 USD) per person.
11.
Take a day trip to Kangaroo Island
Just across the calm waters of Adelaide, Kangaroo Island is just 45 minutes ferry ride from the Cape Jervis. Don't be confused by its name, Kangaroo watching is the least you'll expect here. With several national parks and an abundance of wild animals, Kangaroo Island has everything you need.
Enjoy an excursion here at Kangaroo Island for wild trekking, wine-tasting, sailing, dolphin-watching, scuba diving and more. Stop by at seal bay to catch a glimpse of the gauche sea lions lounging on the beach. Never missed trying out the freshest seafood here especially the plump oysters, crayfish and whiting fish. Wash it down with your wines, we promise you'll never be happier here.
The easiest way to get here from Adelaide is by taking a ferry ride from Cape Jervis port. And that will set you back at $40 AUD (28USD) for a round trip. Otherwise, hop on to the REX (Regional Express Airlines) directly from Adelaide to Kangaroo Island. Come here during summer time (October-April) for the dry and sunny weather.
Tourist Secrets:
Among all the cities in Australia, only Adelaide enjoys a Mediterranean climate. Come here during the summer and avoid winter where rain is also coming along.
Adelaide is the only capital that was never settled by any convicts.
Many hidden bars and eateries are tucked away in Adelaide's laneways. Go explore the unassuming passageways, you might find hidden gems like the underground bar 'Bank Street Social', 'Hains & Co', 'Proof' and more.
This city is one of the most accessible city by public transport and even by walking on foot.