15 Best Things to Do in Cebu, Philippines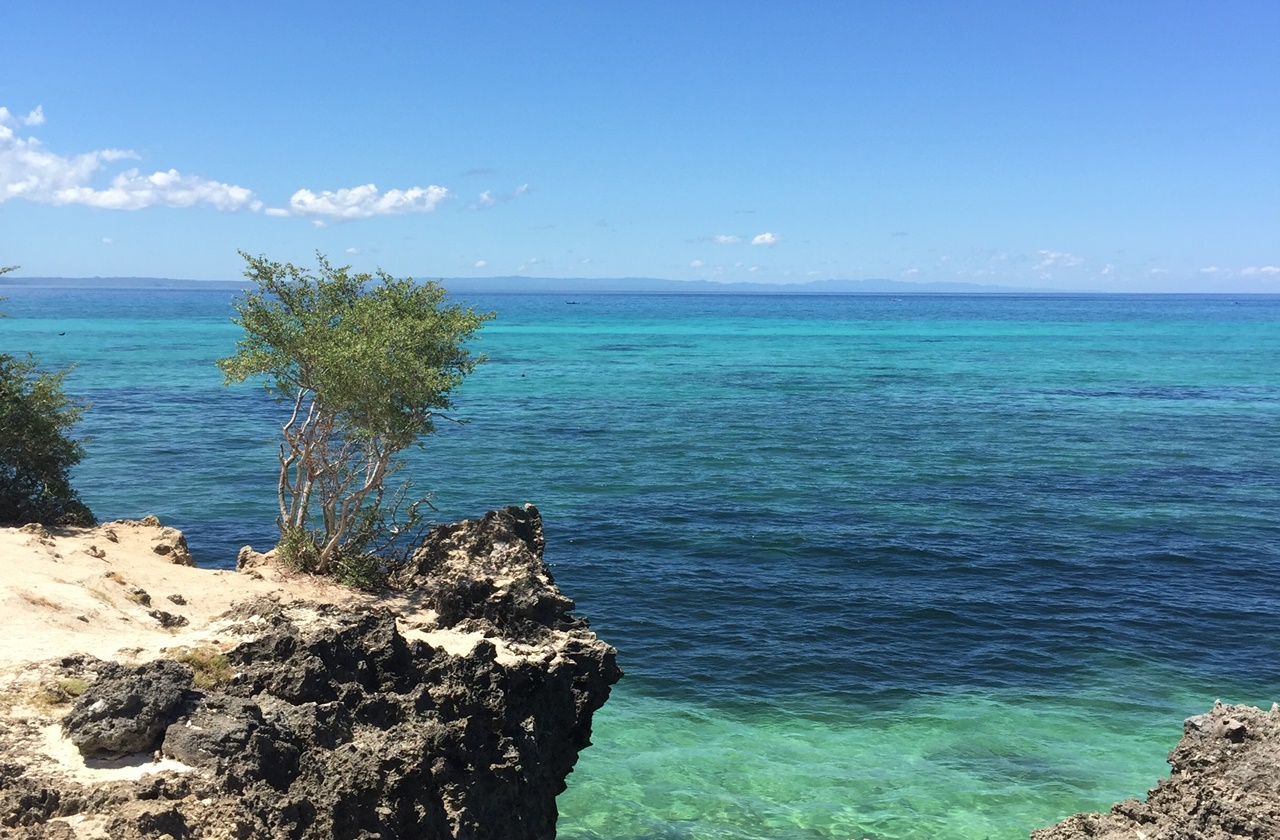 The Philippines is home to friendly locals, some of the world's best beaches, and most beautiful destinations. Every year, millions of tourists visit this island paradise to enjoy its beaches, mingle with the locals, and eat delicious Filipino food. When you think about Philippine destinations, Cebu is one of the places that tops the list, along with Palawan and Siargao. Island hopping and diving are just some of the things to do in Cebu that made it famous worldwide.
Aside from its pristine beaches and exotic islands, Cebu is also known for its prolific history. Not only is its capital, Cebu City, the Philippines' first capital city, it is also the country's oldest city. It is also where the Portuguese explorer Ferdinand Magellan first landed and was the location of the Battle of Mactan.
If you're planning a trip to the island, here are 15 fun things to do in Cebu, Philippines.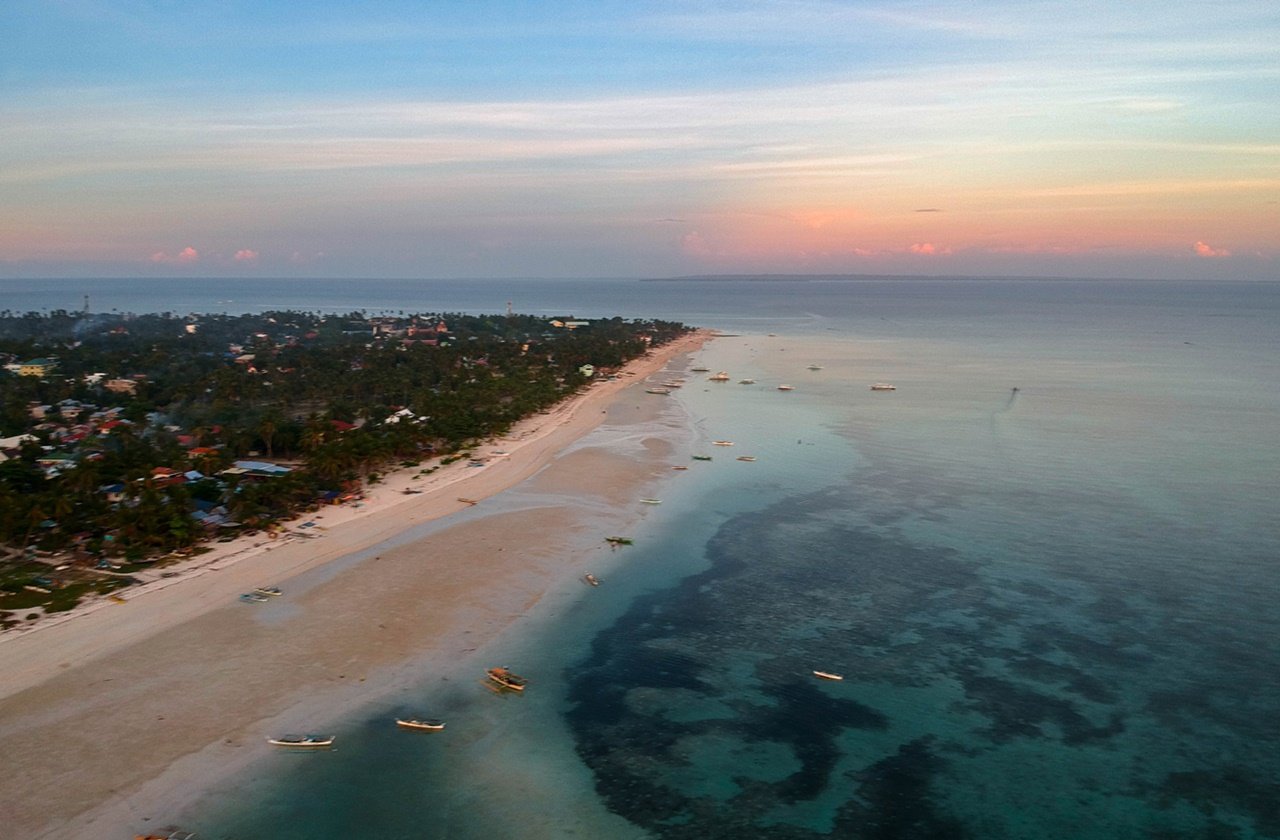 Photo by Big Dodzy on Unsplash
Cebu is an island in the Philippines located in the Central Visayas region. Aside from the main island, it also has hundreds of surrounding islands and islets, like Mactan Island and Pescador Island. Negros Island lies on the east and Bohol on its west.
If you are traveling Manila, flights to Cebu are about an hour and 30 minutes. Additionally, Mactan-Cebu International Airport hosts more than 30 international routes so you can fly directly to the island. If you'll be coming from Bohol or Negros, you can take an hour-long ferry ride to Cebu.
When Is the Best Time to Visit Cebu?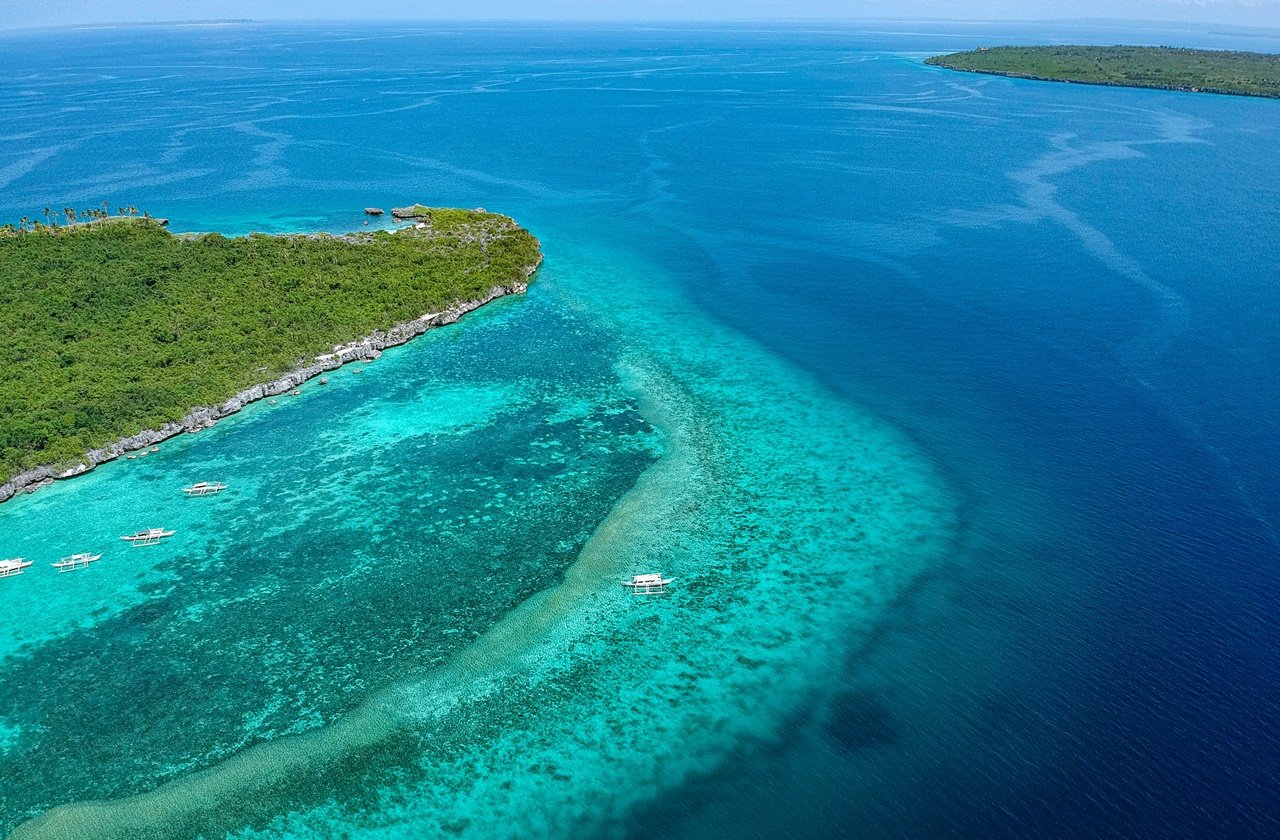 Photo by Big Dodzy on Unsplash
Cebu experiences a tropical climate with hot and humid summer days and heavy rainfall during monsoon season. That being said, the best time to visit Cebu is during the first months of the year when the weather is cool due to the northeastern wind (locally known as Amihan). From January to early March, the island has sunny days and cool nights with less humidity.
The much-anticipated Sinulog Festival also happens in January. If you want to see and learn more about the culture of Cebu, don't miss this annual festival. March to May can be very hot and humid, making it uncomfortable for some travelers to go around the island. Do take note that January to April is the island's peak tourist season. For travelers who want fewer crowds, consider visiting the beaches of Cebu in December or early May.
On the other hand, Cebu's monsoon season falls between June and August to early September. During these months, most destinations may not be reachable and activities like island hopping may be suspended.
15 Best Things to Do in Cebu
1. Go Canyoneering at Kawasan Falls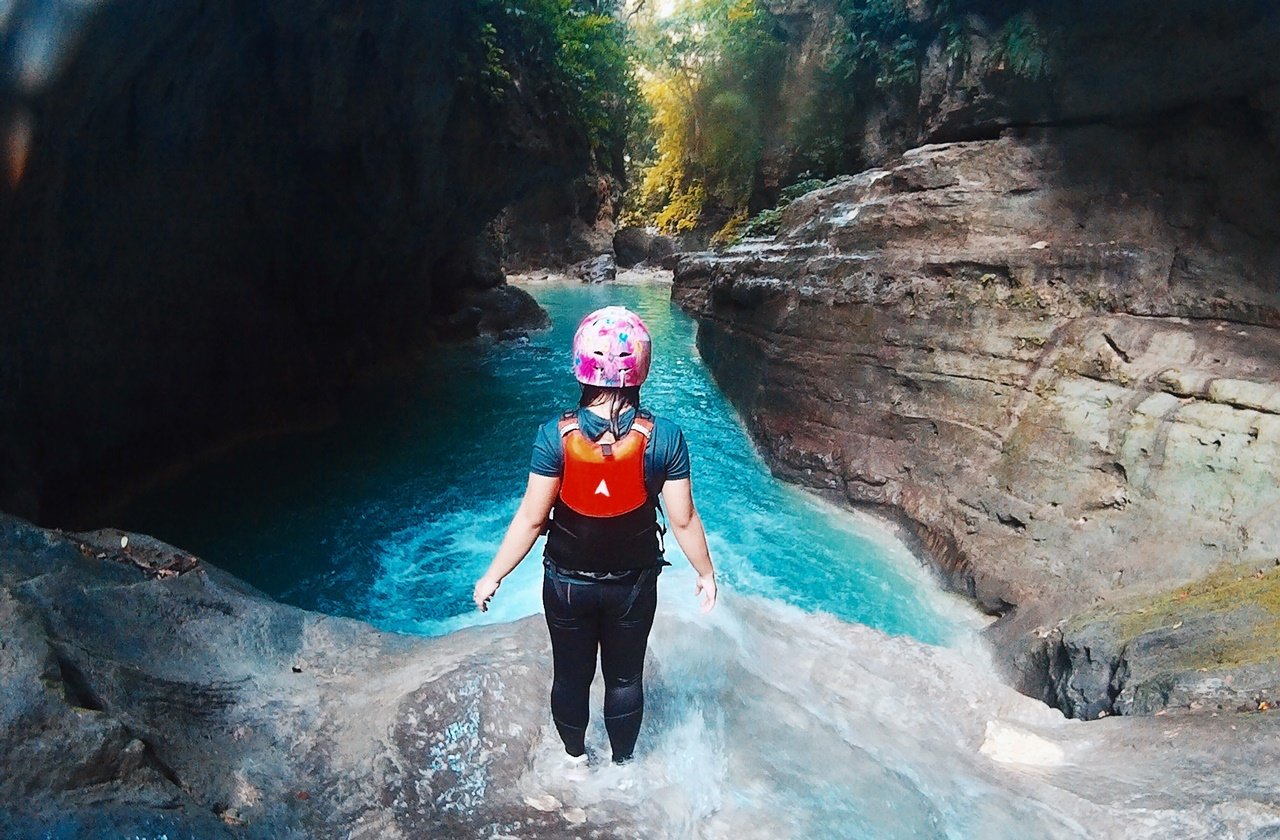 Photo by Ina Carolino on Unsplash
Canyoneering, also known as canyoning, is traveling in canyons using different techniques like walking, rappelling, swimming, jumping, and more. It's a thrilling activity that takes you to lush forests with towering cliffs and rushing rivers. This is also one of the most popular things to do in Cebu, particularly in Kawasan Falls, a breathtaking waterfall with turquoise blue waters.
Head to Kawasan Falls, located in the southern part of the island, and take part in this exhilarating activity. Start with shallow jumps that gradually get higher the closer you get to the last part of the tour. At the end of the activity is the so-called "graduation jump", a 50-foot jump signaling the end of the exciting adventure. It may be scary at first, but once you've completed the jump and swim around the Gatorade blue waters, you'll definitely be proud of yourself! Don't forget to bring a GoPro or any waterproof camera and let your tour guide take videos and photos of your jumps.
2. Swim With the Whale Sharks at Oslob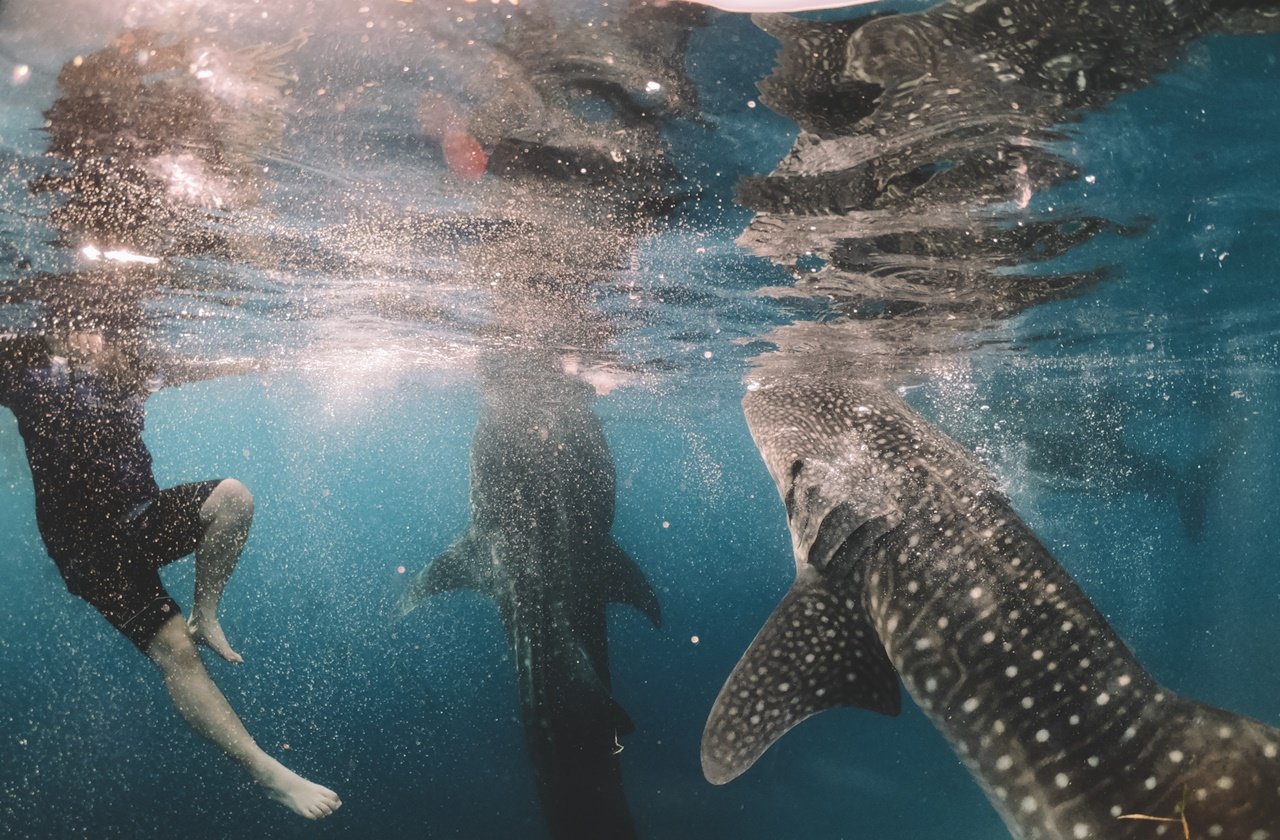 Photo by Cameron Armstrong on Unsplash
Head further south of Cebu and visit Oslob, known for its historical sites dating back to the Colonial era. This small municipality is also home to the famous whale sharks where fishermen would feed these gentle giants with plankton, allowing an up-close interaction with them. Although this has gained controversy with some believing that humans shouldn't interfere with their feeding patterns, it is still one of the most popular things to do in Cebu.
Start the activity with a short orientation and safety seminar. Then, hop on a small boat just a few meters away from the shore and see the famous whale sharks. Take note that you're not allowed to touch the animals and you should keep a safe distance when swimming with them. On the other hand, you can also admire the whale sharks from the comforts of your boat as the waters are clear enough to see them.
3. Eat Authentic Cebu Lechon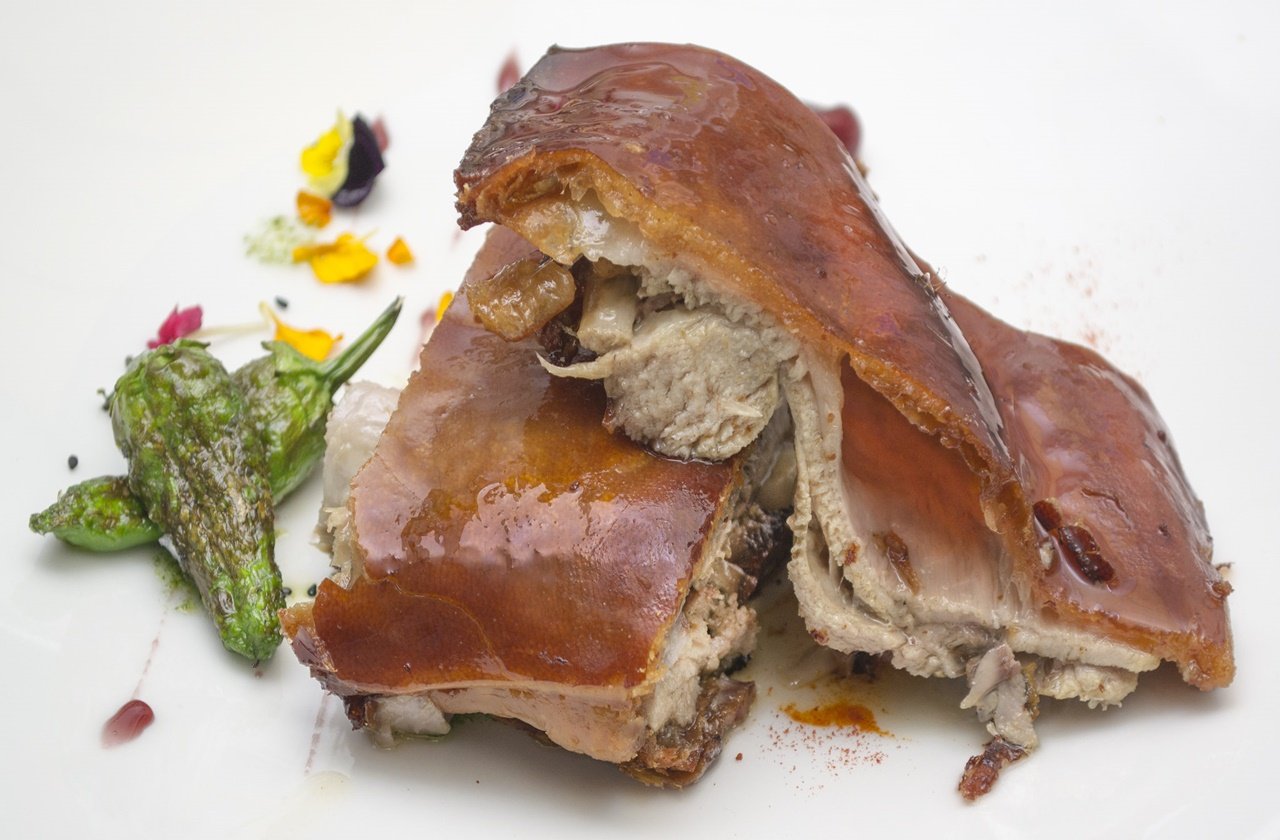 Photo by Restaurante Granero on Flickr
Lechon is arguably one of the must-try Filipino dishes. With its crunchy, golden-brown skin and tender yet flavorful meat, lechon is a staple in almost all Filipino celebrations and parties. This is made by seasoning the pig in different spices and roasting it in an open fire for 1 to 2 hours, depending on the pig's size. If you're not convinced about this delicacy, the late Anthony Bourdain even said that lechon is the "best pig ever".
In Cebu, you'll find rows of restaurants selling Cebu Lechon. Sink your teeth into the juicy and tender meat of the lechon and find out what makes it different from other roast pig dishes. At public markets, you can also find Carcar Lechon, another variant but topped with a sauce from the pork drippings.
4. Watch the Sunrise or Sunset From Osmeña Peak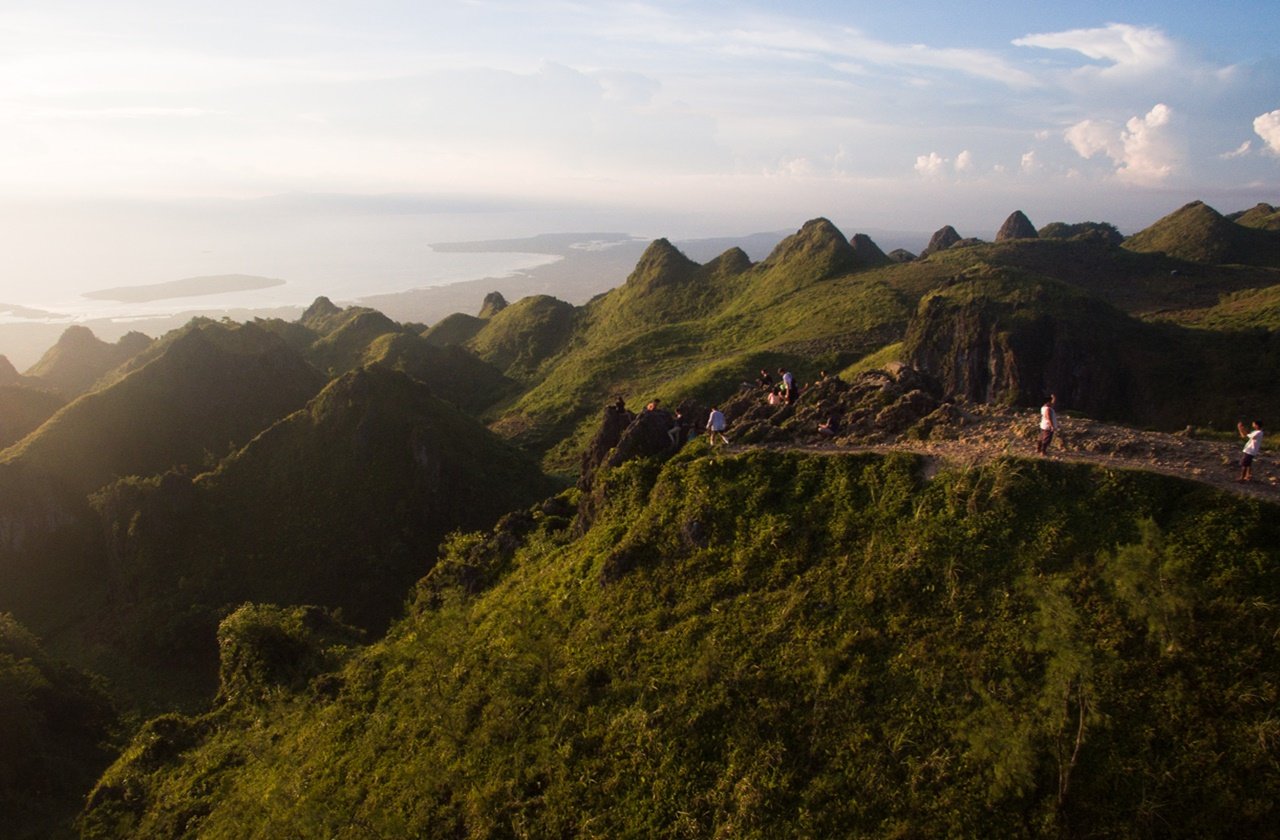 Photo by choypictures on Flickr
At 1,013 meters above sea level, Osmeña Peak is Cebu's highest point. It is famous for its distinct limestone peaks, reminiscent of Bohol's Chocolate Hills. But instead of smooth and curved mountains, Osmeña Peak features jagged and protruding peaks. The popular destination gives you the best 360-degree view of Cebu and a hike to the summit is one of the best things to do in Cebu.
You can either go on a hike, rent a motorcycle, or take a private car to get to Osmeña Peak. From the jump-off point, you'll be able to reach the summit after a 20 to 25-minute trek. Although you can catch the sunrise and sunset here, take note that it may be foggy in the morning, hindering the view. From Osmeña Peak, you can head to Kawasan Falls for a dip or relax at a nearby beach.
5. Join the Sinulog Festivities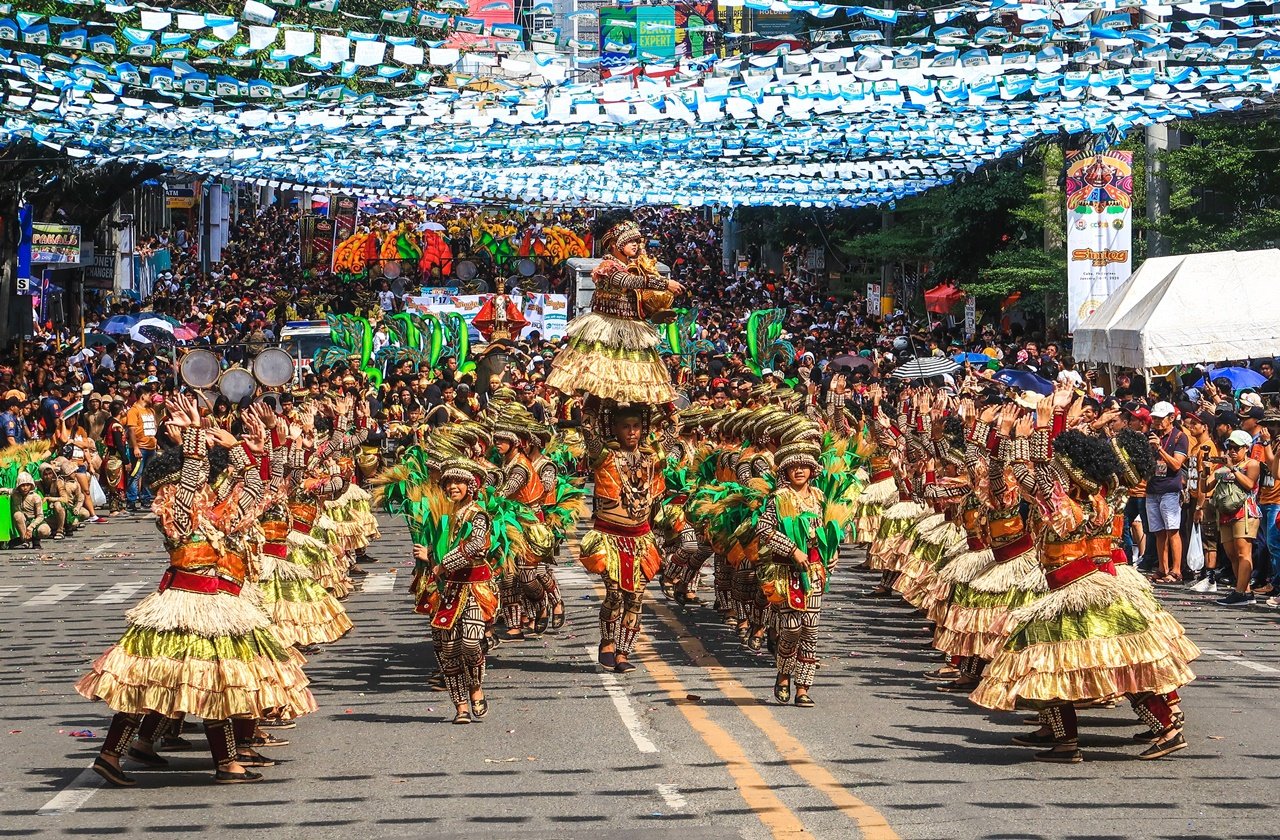 Photo by Hitoshi Namura on Unsplash
The Sinulog Festival is perhaps Cebu's biggest festival, and one of the main festivals celebrated in the country. Held every third Sunday of January, Sinulog Festival celebrates the island's devotion to the Santo Niño de Cebú, a statue of the Child Jesus given by Magellan to the Rajah Humabon of Cebu. According to history, Baladhay, Rajah Humabon's adviser, danced while holding this statue and the others followed, creating what would be the iconic Sinulog dance.
Attending the Sinulog Festival is one of the most memorable things to do in Cebu. Although the festival has evolved into a month-long celebration, its main event is the Grand Street Parade. Participants from different areas of Cebu showcase the graceful Sinulog dance steps while wearing colorful and detailed costumes. You can also join various street parties, watch cultural shows and fireworks displays, and mingle with the friendly Cebuanos.
6. See the Magnificent Shrine of Simala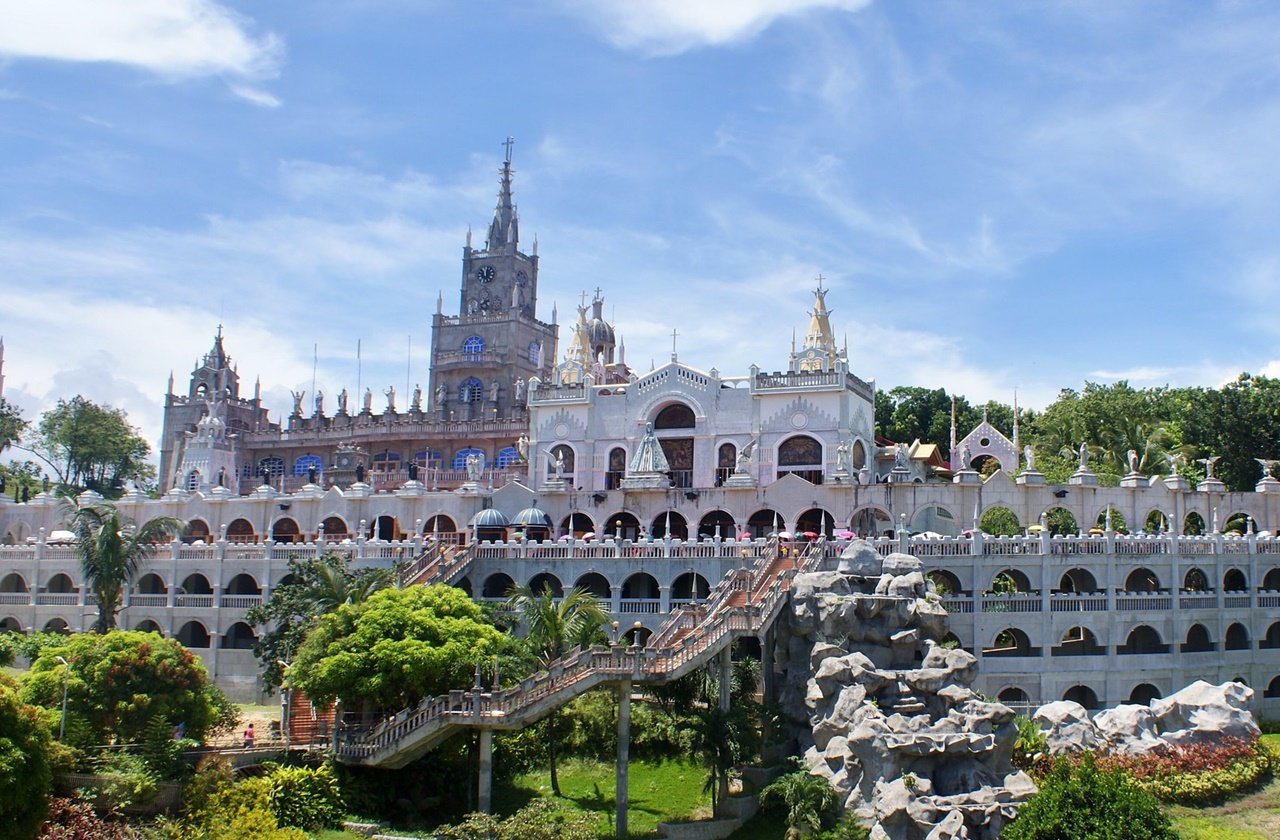 Photo by James Sarmiento on Flickr
In the small municipality of Sibonga is the opulent Shrine of Simala. It attracts thousands of visitors around the world for its structure similar to European cathedrals. The shrine was formerly a small farm built by the monks and since then, it became a significant place of worship.
Enter the church and admire the beauty of the main altar. At the Testimonial Hall, find letters and messages from believers whose wishes were granted and diseases were cured. You can also light candles for success, healing, blessing, and more. Take note that the Shrine of Simala is a place of worship, so proper dress code applies when visiting.
7. Discover Hidden Gems on an Island Hopping Tour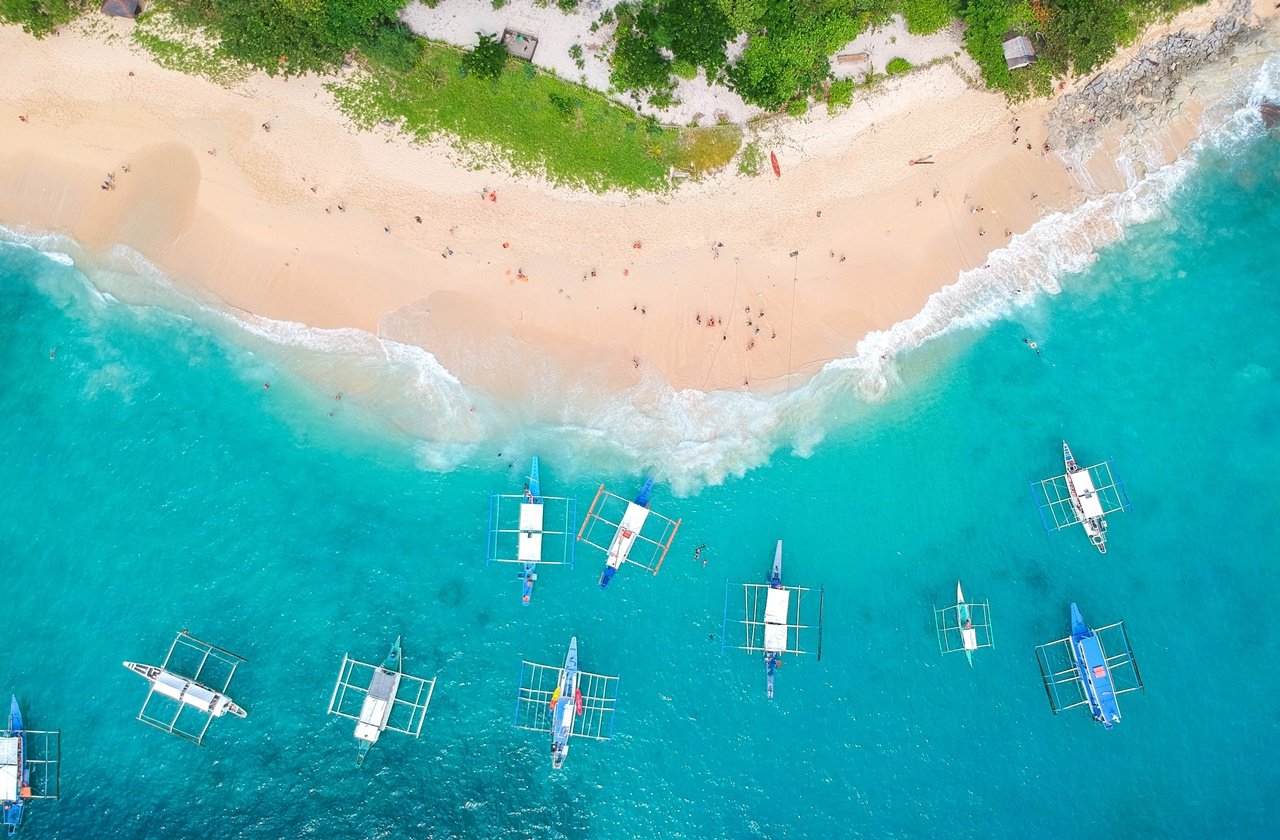 Photo by Cris Tagupa on Unsplash
Island hopping is one of the best things to do in Cebu. With more than a hundred small islands, a day isn't enough to see the famous white sand beaches in Cebu. Whether you're in Mactan Island, Sumilon Island, or Pescador Island, there are plenty of island hopping tours you can join!
Hop on a boat and explore one island after another where you can swim, snorkel, dive, or just relax on the shore. Depending on your tour, you can spend hours on one island before moving on to the next one. Most island tour packages also include lunch, mainly consisting of freshly cooked or grilled fish, vegetables, and tropical fruits.
8. Chase Exciting Waterfalls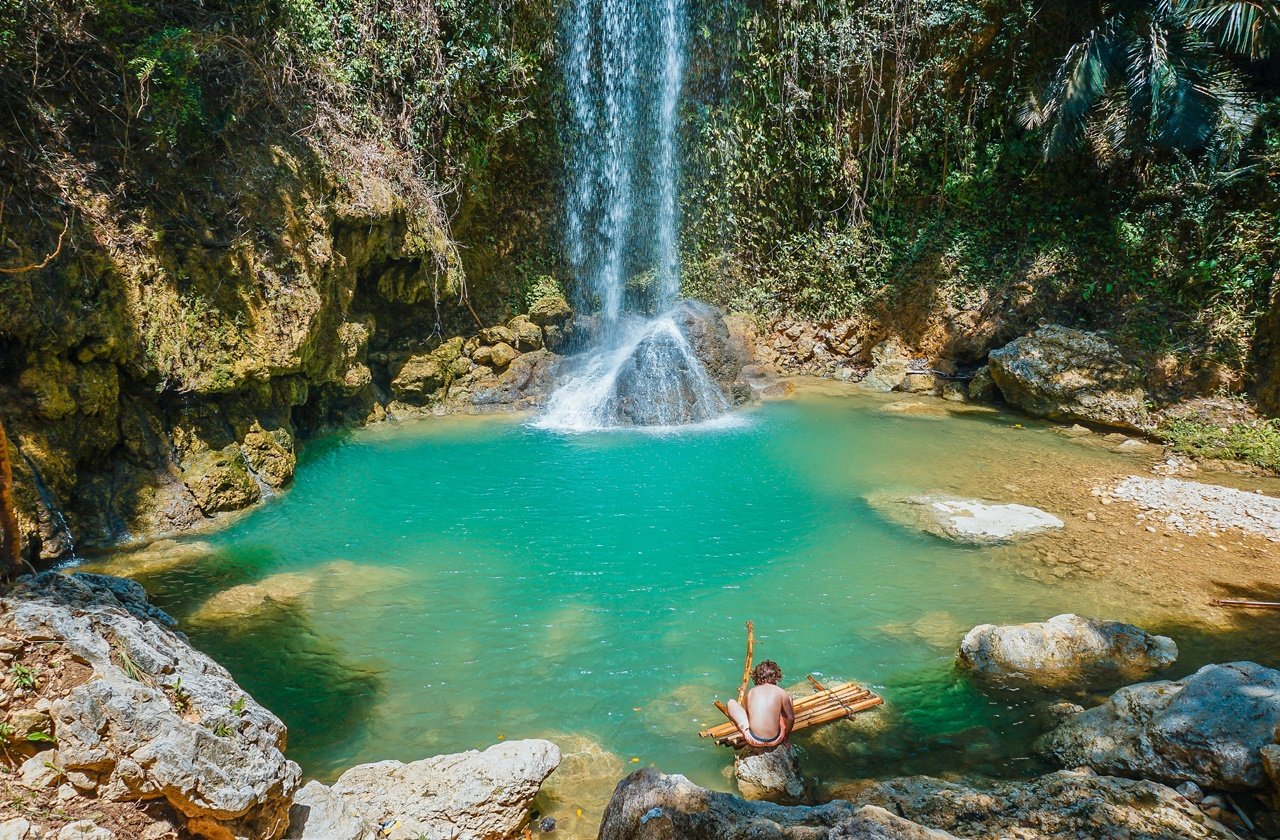 Photo by Toa Heftiba on Unsplash
Cebu is also famous for its waterfalls, and you can find almost a hundred of them wherever you are on the island. One of the famous waterfalls is Kawasan Falls, popular among tourists and locals for its "Gatorade blue" water. For the thrill-seekers, you can go canyoneering and jump from great heights into the famous blue waters. On the other hand, you can simply swim or take photos.
You can also admire the curtain-like falls of Tumalog Falls, located in Oslob, and swim in its clear waters. In Busay, see the hidden Himbabawud Falls. You can also ride bamboo rafts and get a closer look at the falls. Because these waterfalls are located in the thick jungles, it's best to join organized tours to discover these hidden gems.
9. Go on a Sardine Run at Moalboal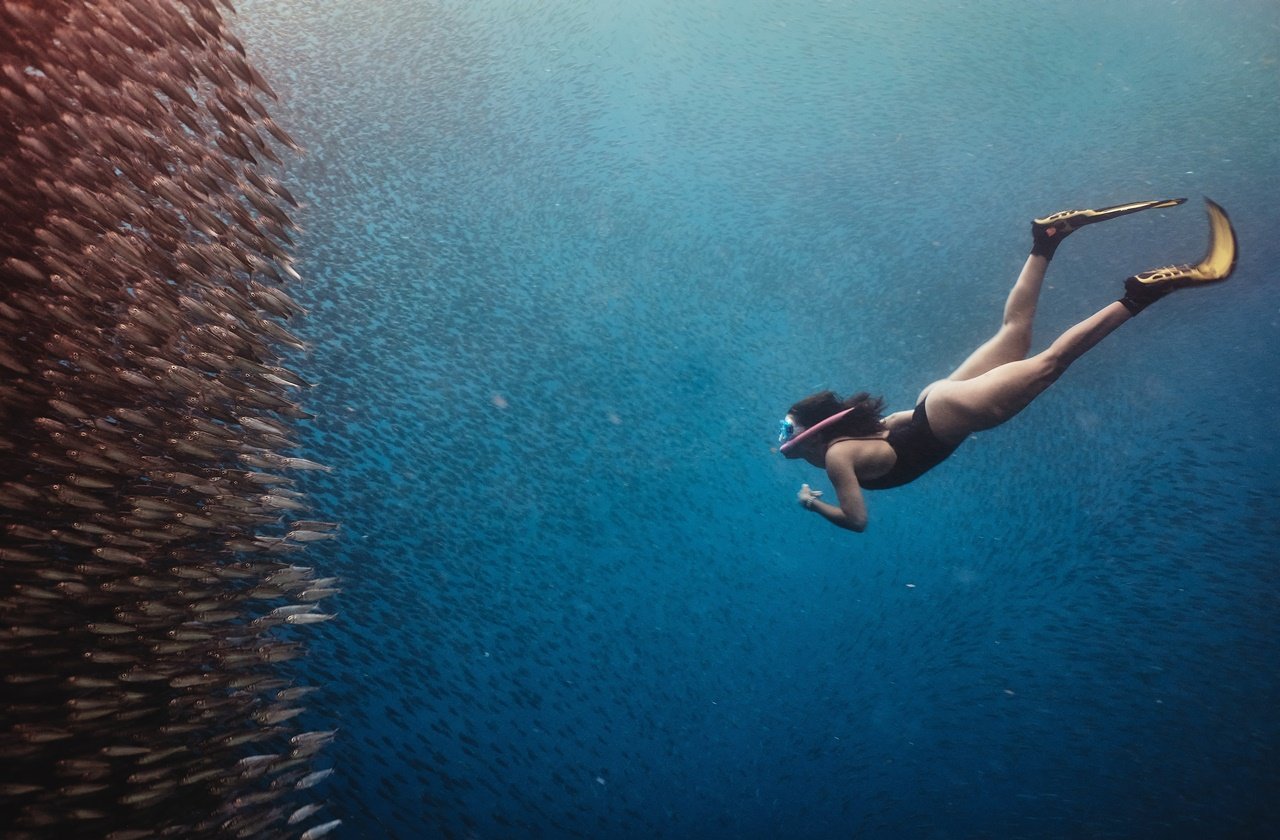 Photo by Giachen's World on Unsplash
Moalboal may be a small city, but it is rich in tourist destinations and activities. Most tourists visit the city for its diving scene and its proximity to other destinations, like Kawasan Falls and Oslob. If you're staying near the area, don't miss the chance to go on a sardine run and swim with thousands or millions of sardines. It may sound intimidating, but it's definitely one of the most exciting things to do in Cebu!
Head to the nearby Panagsama Beach and just some meters away from the shore, you'll be able to see the sardines. Dive into the water and be mesmerized as the schools of sardines swim around and create different shapes. They are harmless so it's okay for you to swim in and out of the schools. If you don't like swimming in the deep, you can simply snorkel and see the little sardines.
10. Visit Different Historical Sites at Cebu City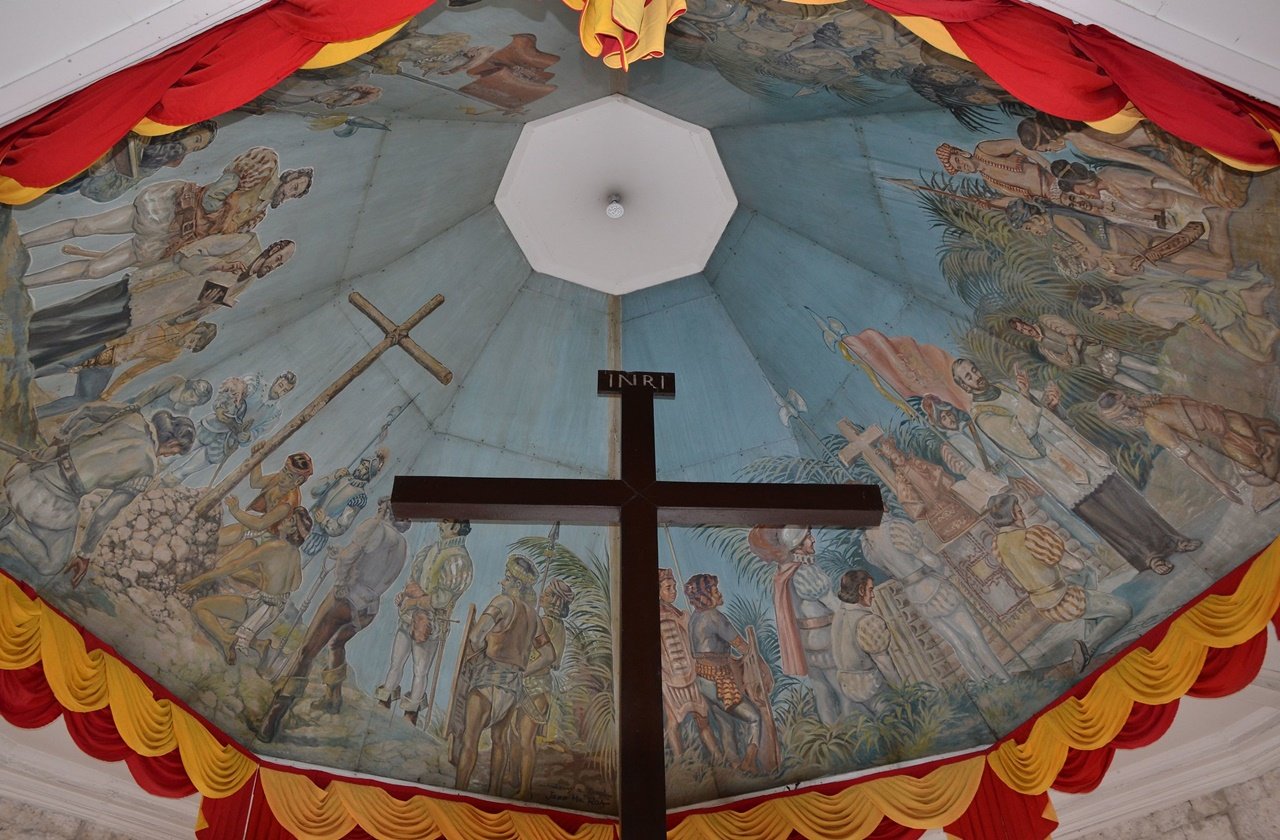 Photo by shankar s. on Flickr
As the oldest city in the Philippines, Cebu City boasts plenty of historical places. From pre-Colonial sites to ancestral houses, the city has plenty of landmarks within walking distance from another. That being said, you can visit some of Cebu City's historical landmarks in just half a day.
See the iconic Magellan's Cross, planted by the Portuguese explorer when he landed on the island. It is also conveniently located next to the Basilica Menor del Santo Niño, the oldest Roman Catholic church in the country. Visit Fort San Pedro the oldest fort built as a military defense structure, and learn more about the history of the city. Other notable historical sites include Cebu Heritage Monument, the Museo de Sugbo, and more.
11. Walk on the Sumilon Island Sandbar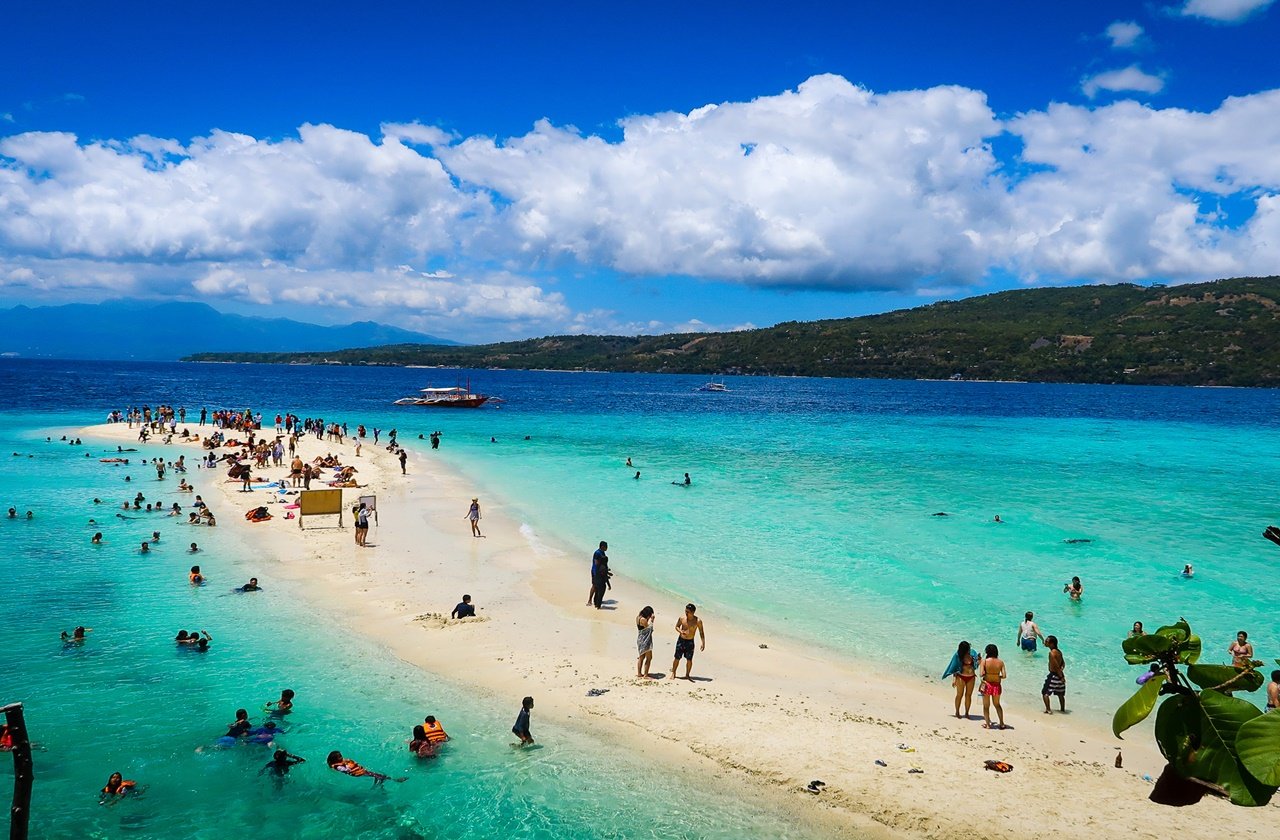 Photo by Hitoshi Namura on Unsplash
Located in the southern end of the island, a trip to Sumilon Island is one of the best things to do in Cebu. Sumilon Island is just a 20-minute boat ride from Oslob known for its white sands, azure waters, and its sandbar. The island is owned by Bluewater Resorts, so you can stay overnight only at their resort. However, they also provide convenient day trips for those who want to see the sandbar.
Soak up the sun as you admire the white sand in contrast to the blue waters. Additionally, the sandbar changes its position and shape depending on the season, so every visit to the sandbar is a unique experience.
12. Snorkel at Mactan Island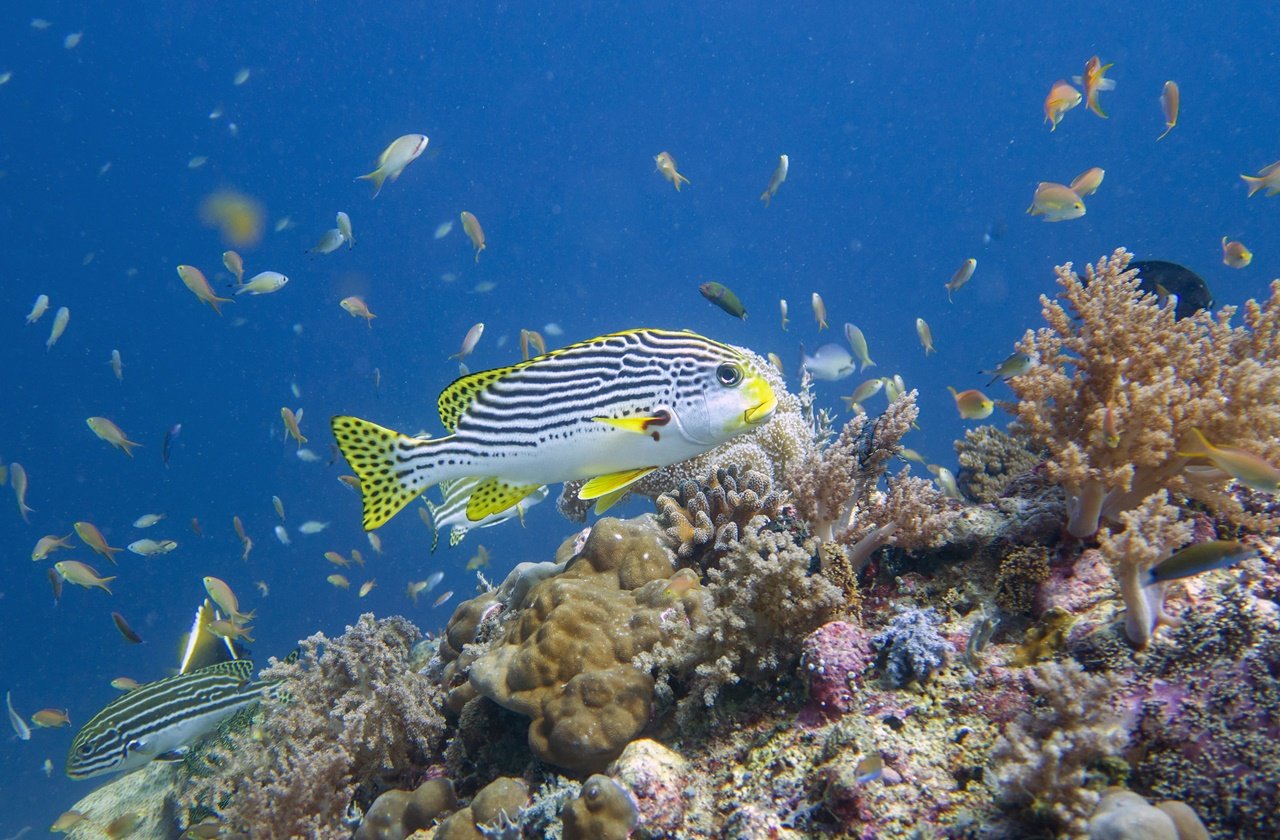 Photo by Eddie Yip on Flickr
If you're staying in Mactan Island, snorkeling is one of the top things to do in Cebu! The island offers the best diving and snorkeling opportunities in the country as it is a coral island. Expect to see dense coral reefs, a diverse marine life, and protected marine sanctuaries on the island.
Get your swim goggles and snorkeling gear ready and discover a beautiful underwater world! Find different species of exotic fish and learn more about marine life in Cebu from your guide. Additionally, those who want to go deeper can also freedive or go scuba diving for a more in-depth exploration.
13. Explore the Rugged Beauty of Bantayan Island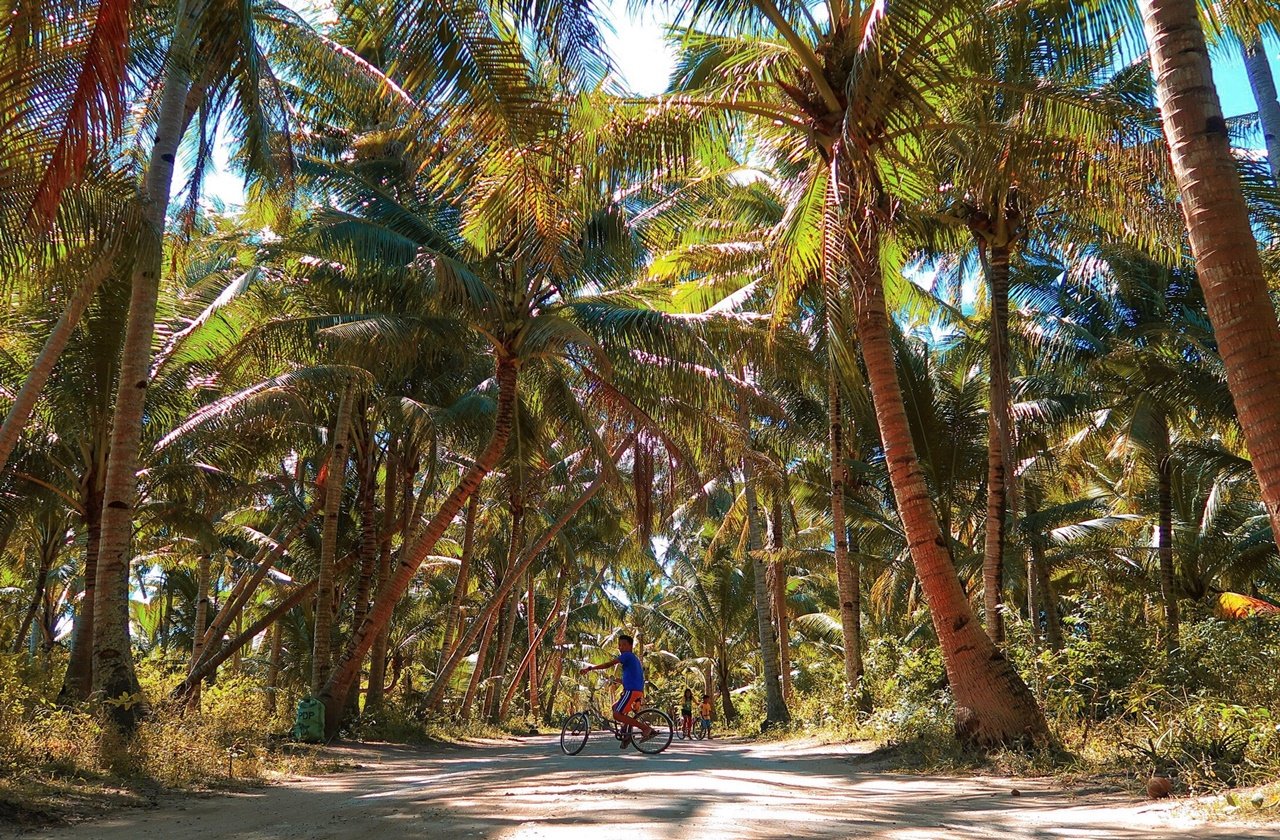 Photo by Hitoshi Namura on Unsplash
On the northern end lies one of the most beautiful islands in Cebu, Bantayan Island. It used to be an off-the-beaten-path destination, but rose to fame after it became the filming location of a popular Filipino film. Offering tranquil white-sand beaches, mangrove farms, and plenty of opportunities for island hopping, a visit to Bantayan Island is certainly one of the best things to do in Cebu.
Lounge by the shores of Kota Beach Resort and get a chance to see the famous sandbar. After hanging out at the beach, head to the vast mangrove forest and explore by kayak, boat, or on foot. Additionally, you can rent a motorcycle and explore the island on your own. You'll be able to find plenty of small villages and less touristy yet beautiful places.
14. Dive at Pescador Island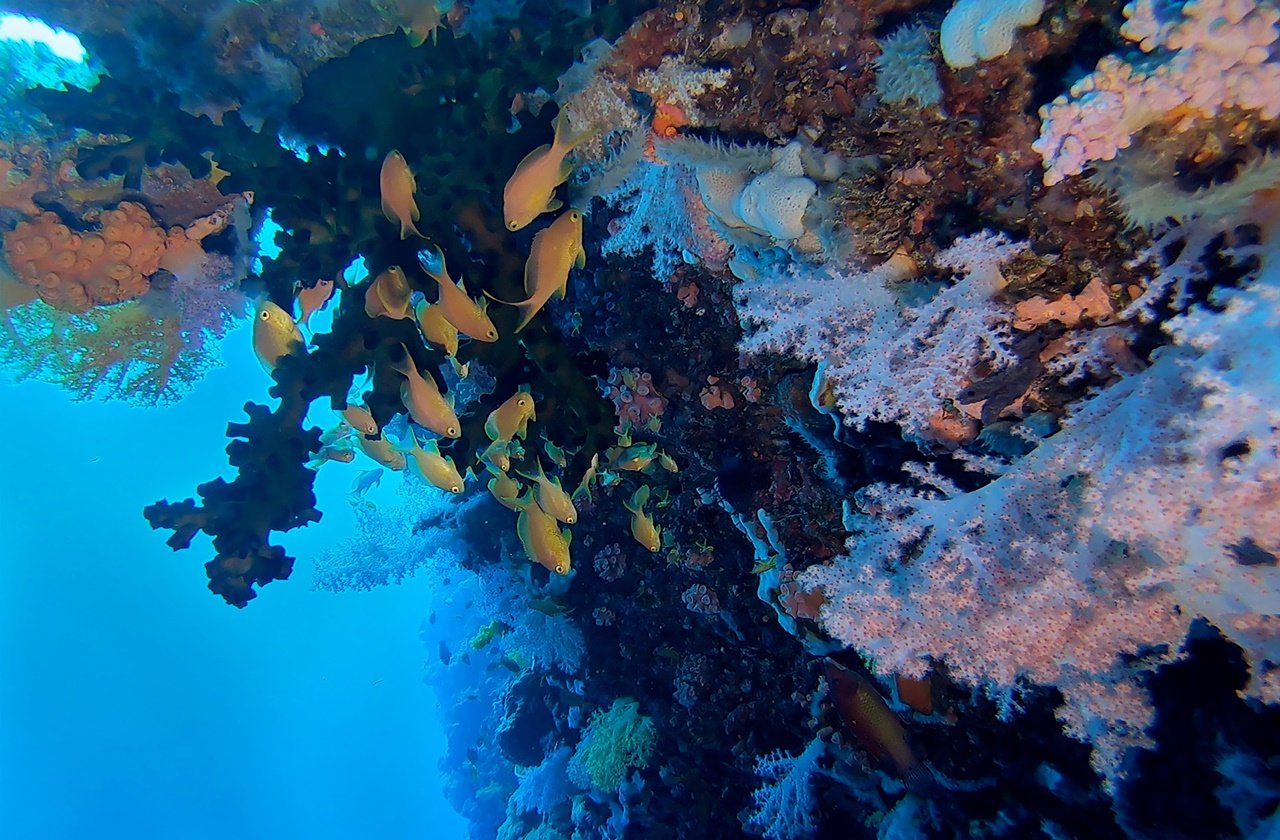 Photo by Olga Tsai on Unsplash
Located on the western coast of Cebu is another popular diving spot — Pescador Island. The island got its name from the Spanish word "pescador", meaning "fishermen", because of the abundance of fishes and the fishermen that frequent the island. Aside from the fishes, the island is popular for the surrounding coral reefs that attract recreational divers.
Go on an island hopping tour at Pescador Island and get a chance to see the amazing marine life. Have your underwater cameras ready to capture the beautiful corals and different marine species. You can go snorkeling or freediving to get a better look underwater. If you're up for quick diving lessons before the trip, you can do so at the diving schools near Panagsama Beach.
15. Indulge in Some of the Best Cebuano Street Food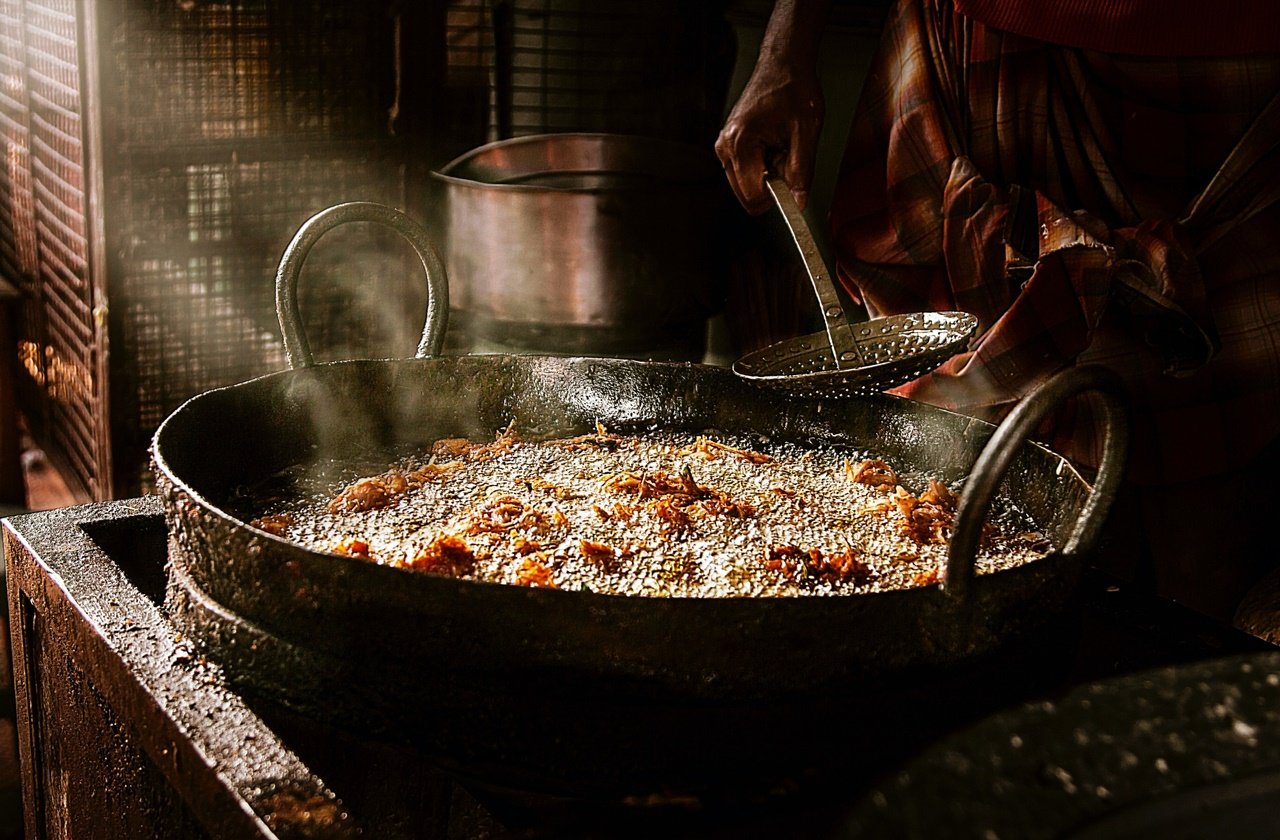 Photo by Rani George on Unsplash
Aside from lechon, there are plenty of other dishes and food to try in Cebu, including street food. The hit Netflix series, Street Food: Asia, even dedicated an episode featuring some of the must try street food in the city. Best of all, you don't have to look far out since you can find these stalls almost everywhere in the city, particularly near churches and malls. However, take note that most Philippine street food includes an animal's internal organs, so feel free to skip this if it makes you uncomfortable.
When in Cebu, try the tuslob buwa, a savory dip made from sauteed pig's brain, with a steaming pack of rice wrapped in banana leaves. Another street food that should be in your list is ginabot, or deep-fried pork intestine paired with a spicy dip made from vinegar, chilis, and onions. Of course, one can't mention Philippine street food without the famous balut, or fertilized duck egg.
Get Your Snorkeling Gear Ready and Visit Cebu!
Cebu island is indeed one of the Philippine's best destinations. It boasts a rich history as the place where Ferdinand Magellan first landed and has some of the country's oldest landmarks. Cebu City in particular is home to historical monuments and ancestral houses that tell the origins of the archipelago. The Sinulog Festival, one of the country's biggest festivals, is an intangible cultural heritage that originated hundreds of years ago.
Aside from its historical significance, there are plenty of fun and exciting things to do in Cebu! As an island in the central region of the country, Cebu is famous for its picturesque islands and white sand beaches. Head to South Cebu and go on an exciting island hopping tour or swim in the blue waters of Kawasan Falls. On the northern end of the island, visit Bantayan Island and marvel at its unspoiled beauty.
Excited to go to Cebu? Pack your swimsuits, snorkeling gear, and underwater cameras, and get ready for a memorable vacation!