A Tropical Holiday Guide To Bantayan Island, Philippines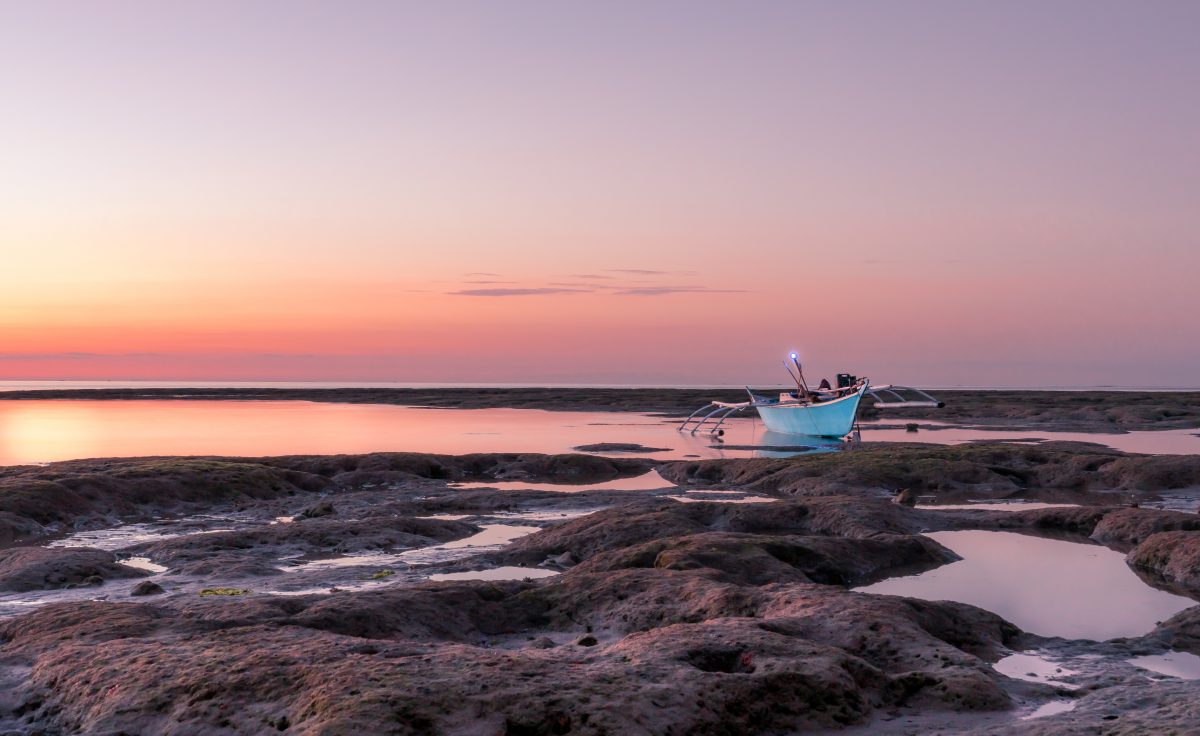 Many tropical island destinations have embraced commercialism over the years. So, that perfect secret beach getaway to escape the hustle and bustle of the city has become harder to find. Luckily, there's one such island in the Philippines remains off the radar from the tourist crowd. Tranquil beach with azure waters, what else do you need more? If serenity and nature are must-haves on your itinerary, then Bantayan Island should be on your list.
Get To Know Bantayan Island
Located in Cebu Province in the Visayas, Bantayan Island is the north-western-most island in the province. For many years, this Bantayan Island is considered as a perfect hideaway spot even for the locals. Hence, if you want to get away from the fast-paced city life, or simply just want to relax on without the buzzing tourist crows; Bantayan Island is where you need to be.
Arguably that Palawan in the Philippines has the most stunning beach, believe it or not; beaches on this island are equally beautiful. Offering a laid-back vibe, yet plenty of chances for you to dwell in this paradise. Trust us, the only thing that bares in your heart is the unforgettable memoir.
Though Bantayan gained a lot of popularity over the years, no thanks to the shooting location for a local film "Camp Sawi." While the tourist influx is higher, this island is still excellent for a longer beach holiday or even for a family excursion. The best part, the hotel prices are cheap, foods are far more authentic, not to mention; you'll sincerely be able to indulge in the local culture here.
How To Get There
The island is located at the northwestern-most part of Cebu Province. To get there, you'll free to choose your preferred travel ways. Either by flight, land or through the sea.
Board on a plane
As secluded as this island can be, you'll be surprised that this island even has an airstrip. Relatively, this means travelers can board on the plane easily and be at their destination at fast and easy. However, currently, there's AirJuan that offers flight to Bantayan island.
To get to this island from Manila, catch a flight to Cebu. When you do, you'll land at the Mactan-Cebu International Airport, where AirJuan is based. There, catch one of AirJuan's scheduled or chartered flights en route to the island.
Travel by bus
Transporting by land and sea is another alternative to Bantayan Island from Cebu. All you need to do is head over to the Cebu's North Bus Terminal, either via a bus from the airport or a cab. At this terminal, ride a Ceres bus bound for Hagnaya Port. Though it may not be the most comfortable nor the shortest travel time, it's certainly convenient and economical. So, expect a ride for about four hours.
Sail away via a boat or ferry
Once you're at Hagnaya Port, board a Super Shuttle or Island Shipping ferry headed for the Santa Fe Port in Bantayan Island. Your ferry ride should take one hour. Keep in mind that the first boat heading for Santa Fe Port leaves at 3 a.m. while the last ferry of the day leaves at 5:30 p.m.
When you reach the port, make sure to head over to the tourism office where you need to pay an environmental fee, which is around 30 Pesos (0.19 USD). Then, take a tricycle and ask the driver to take you to your resort.
When To Visit
The Philippines has two main "seasons": the wet season and the dry season. If you want to have a hitch-free vacation, plan your trip during the dry season of the Philippines — November to May.
However, if you want to experience the island at its best, schedule your vacation within the country's summer season aka dry season. This season spans from March to May. Going to the island in months outside those that were previously mentioned are not advisable.
Where To Stay In Bantayan Island
Since the island has gained popularity throughout the years, many resorts and hotels are flooding the island. That means said, travelers are blessed with a wide variety of hotels and resorts all across Bantayan island. Regardless, you'll find accommodation that suits your budget whether it's something more upscale villas or down-to-earth cabins.

If you want an easy time going to the beach, reserving rooms near the island's beaches is the best choice. Here are a few resorts and hotels you can look into:
Kota Beach Resort: Another alternative is Kota beach resort. They offer rooms, cottages, and suites for occupancy, ranging from PHP 2,300 ($45 USD) to PHP 4,500 ($88USD) a night, depending on the room's category.
Anika Island Resort: Their rooms range from PHP 2,300 ($45 USD) to PHP 4,500 ($88 USD) per night. If you fancy a more private and luxury stay, splurge on a stay at their villas that will set you back from PHP 3,500 ($68 USD) onwards per night.
Santa Fe Beach Club: The pricing for their rooms start at PHP 1,300 ($35 USD).
Amihan Beach Cabanas: You can reserve one of their cabanas from PHP 3,800 ($74 USD) to PHP 4,000 ($78 USD).
Attractions At Bantayan Island
Bantayan Island has become more and more popular over the years, and with good reason. It's home to many beautiful beaches and other interesting attractions many travelers want to see. Here are some of the popular ones:
1.
Lounge at Paradise Beach
If you're looking for some peace and quiet for your beach trip, Paradise Beach is somewhere you need to go to. A privately-owned beach strip in Santa Fe, many tourists visit paradise beach for its beautiful white sand, pristine waters and serene ambiance. Unlike other beaches on the island where visitors flock, this beach doesn't often get crowded. Feel free to bask in the warm sun and don't forget about the undisrupted ocean views.
There are two ways to get to Paradise Beach from your hotel — by land or sea. Many travelers opt to reach this place by renting a motorbike or even a tricycle, riding to and fro directly from the beach. However, there are some who opt to reach it via a pump boat, which you can arrange with the hotel you're staying at.
Paradise beach is open to the public daily, from 9 a.m. to 5 p.m. To gain entry, you also have to pay a PHP 50 ($0.98 USD) entrance fee.
2.
Bask in the sun at Kota Beach
Another beach you can visit in Bantayan Island is Kota Beach. As one of the popular spot in Bantayan island, this beach made a name mainly for the movie titled "Camp Sawi." Apart from being featured in the said film, this beach gained its popularity mainly for its white coralline sand and clear, calm waters.
Kota Beach is a beautiful place to enjoy the sea during the day and blanket of stars in the sky is perfect for anyone who wishes to stargaze at an open-air, accompanied by the crashing waves. Regardless if you're here for a backpacking experience or simply to enjoy a family vacation, this beach certainly has a sweet spot for you. But keep in mind that due to its fame, this beach can be slightly more crowded during peak season.
If you want to go to Kota Beach and you're not staying at the Kota Beach Resort, you can reach the area by hailing a tricycle or renting a motorbike.
3.
Omagieca Obo-ob Mangrove Eco Park
The natural wonders of Bantayan Island are not limited to its white-sand beaches. At Omagieca Obo-ob Mangrove Eco Park, you'll get a chance to appreciate the beauty of the country's flora, more specifically the mangrove trees.
While visiting this eco-park, you can go appreciate the natural beauty of the mangroves on foot. The mangrove park is best to explore via the park's many bamboo bridges and walkways. This way, you'll won't miss the tiny details or animals tucked away in the mangrove trees. Alternatively, you can rent a kayak or boat and witness the mangroves' charm on water.
Like many attractions in Bantayan, you can reach Obo-ob Mangrove Eco Park on a motorbike or tricycle. To gain entry to the park, you need to pay a PHP 50 (0.98 USD) entrance fee. This place has also been popularized by "Camp Sawi," so expect a decent amount of tourists visiting with you during peak season.
4.
Snorkeling At Virgin Island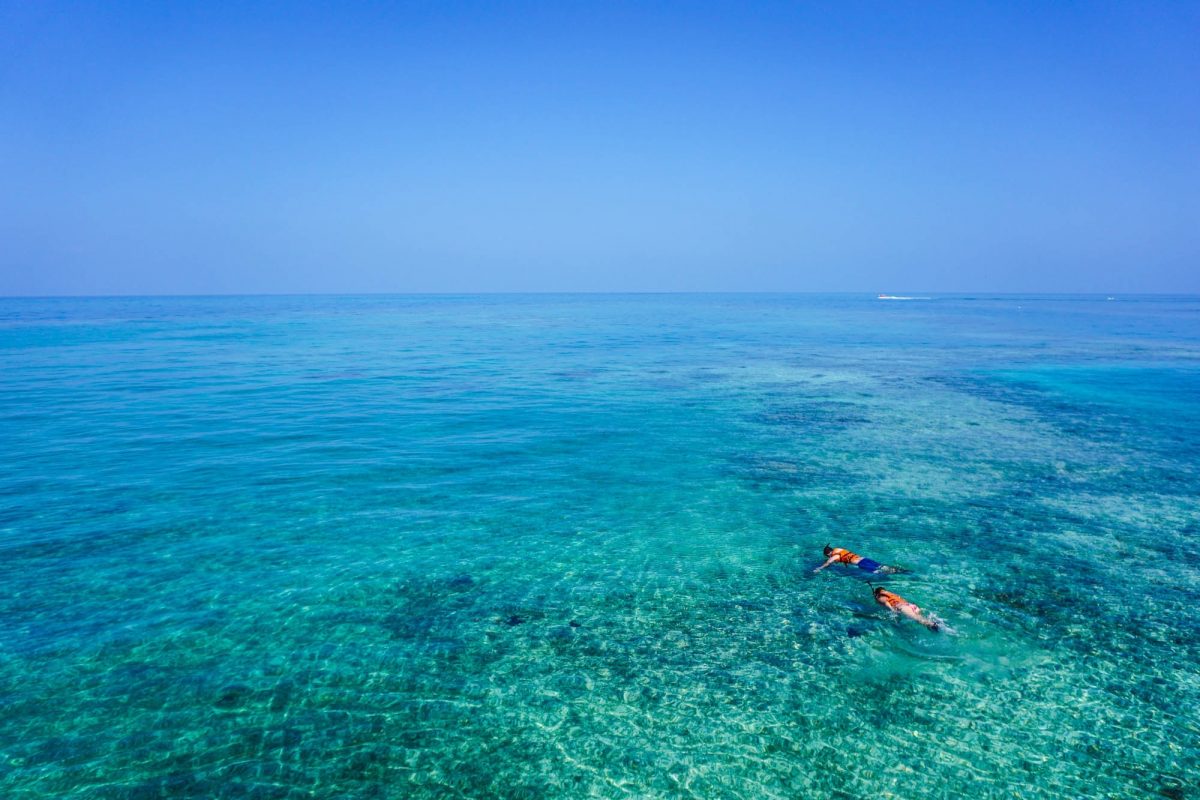 While at Bantayan Island, you can opt-in on island hopping and snorkeling tours to nearby islands. One such island that's famous among tourists for its underdeveloped beauty is the aptly named Virgin Island.
If you're visiting Virgin Island as part of an island hopping tour, try to allot some time for snorkeling. The serene and unspoiled beaches are genuinely an excellent spot for admiring the quirky corals and marine life.
Though many establishments offer island hopping tours at Bantayan, we recommend getting from your resorts as it's more reliable. These activities start at PHP 700 ($14 USD) for a half-day tour and PHP 1,000 ($20 USD) for a full-day tour. However, if you're planning to go to Virgin Island, do note that it's a privately-owned island. Expect to pay an entrance fee of PHP 500 ($9.78 USD) for the first two people in a group, while they ask for a PHO 100 ($2.00) extra fee for every additional member of the group. Alternatively, Silion island is a great alternative for snorkeling too.
5.
Join A Stand-Up Paddling Tour
Why only spend your day lounging on the beach when there are many other activities awaits. Join a stand-up paddling tour to for secret lagoon in Bantayan island and challenge your stamina to stay balanced on the board. If waking up early in the morning for this activity is not your cup of tea, opt for the sunset tour where the sunset meets the horizon. If you're wondering which tour to join, check out the SUP Bantayan or book a tour by official Kota Beach Resort.
6.
Skydiving At Bantayan Island
Who says you can't have any thrills in a tranquil island like this? Bantayan houses one of the few accredited skydiving establishments in the Philippines, one of it being the Skydive Cebu. That means said, if you're bored from the beaches which is quite unlikely, you can easily suit jump and experience the thrill of your life.
Skydive Cebu provides the means for skydiving. If you're a professional, skydiver, you can contact to schedule a booking with the authorities. However, if you're an absolute beginner, they also offer tandem skydiving for those who want to experience it for the first time. If you're not ready to skydive, you can get a taste of it by joining their skydiving lessons.
Who knows you might be interested in becoming a professional skydiver in the future?
Do note that their tandem skydiving package for beginners costs PHP 19,000 ($371 USD). Also, keep in mind that Skydive Cebu doesn't allow any person under 18 to skydive using their amenities. So, leave your kids in the resort with the beaches and amenities in the resort.
Takeaway
Most of the time, people go on vacation to get some much-needed downtime. However, you may find it hard to find the perfect secret hideaway that'll provide you with enough tranquillity to relax. Luckily, Bantayan Island gives you the right balance of fun and serenity. While the island has become more famous in recent years, it still remains to be one of the best island getaways in the Philippines, especially if you're looking for a laid back time.
Share with us your thoughts about this island. If you've been here, let us know how do you like it or even tips to make the best out of the trip here in Bantayan Island. Also, check out our travel guide to Manila if you're planning to further explore the Philippines.