Best Underwater Cameras For The Adventure Traveller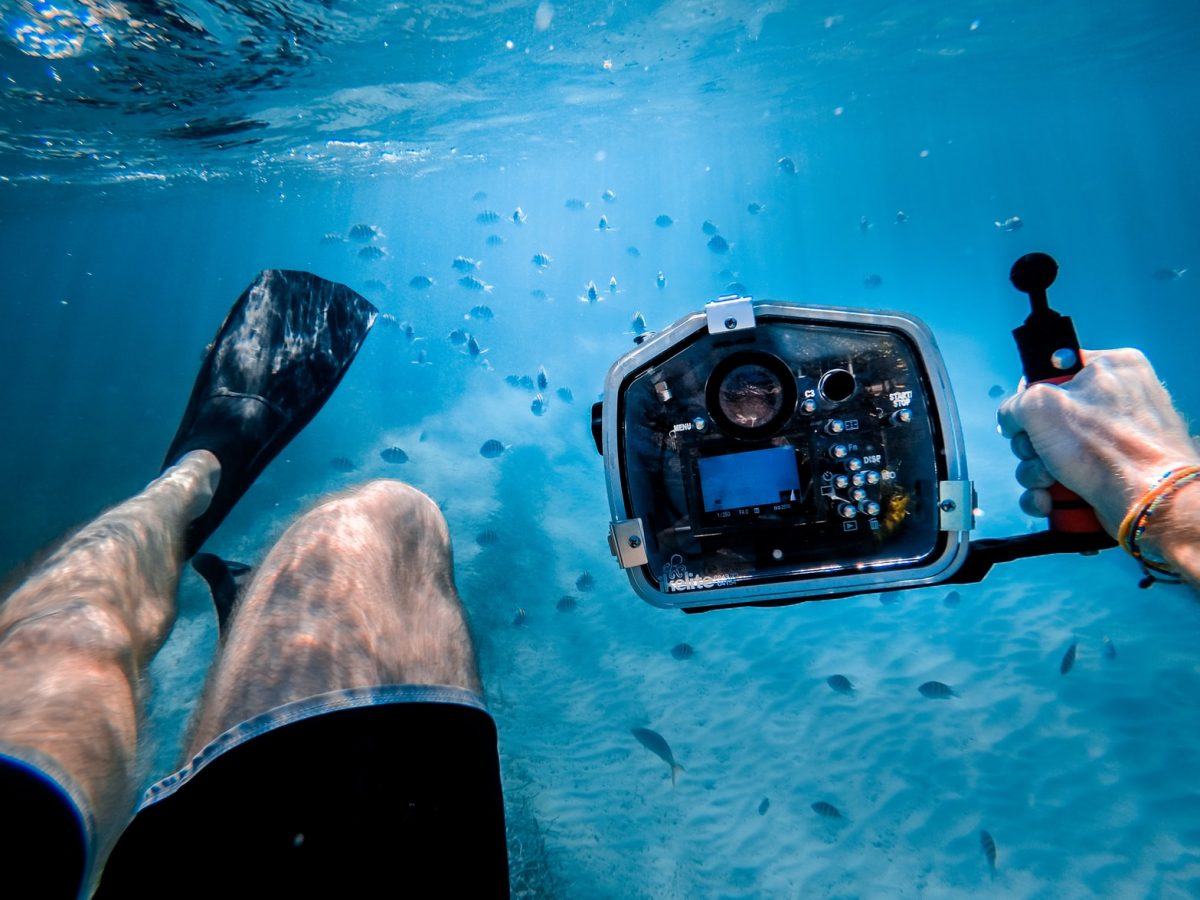 AGot a knack for taking insta-worthy underwater shots but aren't too sure about the best underwater camera out there? Don't fret. We've got the 411 on the best waterproof cameras that are proven to be a bang for your buck.
But before we reveal our list, check out some of these scenic beaches in Bali perfect for a mini photoshoot or these places with the best fun-filled snorkelling spots in Miami you'll enjoy with friends and family. Once you plan your beach holiday, consider any of these 7 underwater cameras to bring along your trip:
Best for capturing the beauty of underwater tranquility, The Olympus Tough TG-5 camera is waterproof up to 15m underwater. It lets you shoot whilst snorkelling or scuba diving! The TG-5 is equipped with the latest image sensor and image processor, and a bright f/2.0 high-resolution lens for high image quality.
It has anti-fog dual-pane protective glass so you don't have to worry about using it in the most harshest environments. Expect high image quality, along with a high-resolution, and a 4x optical zoom lens. The bright f/2.0 lens makes it possible to use a fast shutter speed to reduce subject blur even when capturing moving subjects in dark locations.

Price: USD$399.99
Lens: 9 lens elements in 7 groups, 4.5mm – 18.0mm, f/2.0 (wide-end) to f/4.9 (tele-end)
Dimensions: W: 113 mm H: 66 mm D: 31.9mm
Weight: Approx. 250 g (with a battery and memory card, based on CIPA standards)
Top features: waterproof up till 15m underwater, freeze-proof down to -10℃
Best for: Snorkelling and scuba diving
Where to get: Amazon
For the rugged and adventurous, nothing can go wrong with a GoPro Hero. Its latest edition– the GoPro Hero 7 – features HyperSmooth video quality, rugged waterproof capabilities, voice control, superphoto imaging, and live-streaming.
Prepare to experience a gimbal-like stabilisation – without the gimbal. Because of its hyper smooth capabilities, video stabilisation is as easy as clicking record. Mount it to any headgear and click record – it'll definitely bring a whole new meaning to "look ma, no hands".
Price: $399.oo
Dimensions: 62.3mm by 44.9mm
Weight: 116g
Top features: 12MP Photo, superphoto, 4K60/1080p240, HyperSmooth Video Stabilisation, Rugged + Waterproof to 10m underwater, live streaming, TimeWarp video, 8x Slo-mo, Face, smile + scene detection
Best for: Any kind of water sport
Where to get: Amazon
Wherever your wanderlust may lead, the COOLPIX W300 is ready to provide stunning shots underwater. Waterproof to a depth of 30m, shockproof from a height of 2.4m, cold-resistant down to -10°C and dust-proof, this underwater camera is one of the better options for deeper dives.
The underwater camera features various optical accessories such as the Underwater Speedlight so you'll be able to illuminate from way below the surface. For added protection, the silicon jacket will protect the camera body from any scratches. So you can capture all of your exciting adventures without worrying too much.
Price: USD$384.99
Dimensions: 111.5 x 66.0 x 29.0 mm
Weight: Approx. 231 g (including battery and memory card)
Top features: Waterproof, shockproof, freeze-proof, dust-proof; Backside illumination CMOS image sensor for low-light conditions underwater.
Best for: Scuba diving, low-light environment
Where to get: Amazon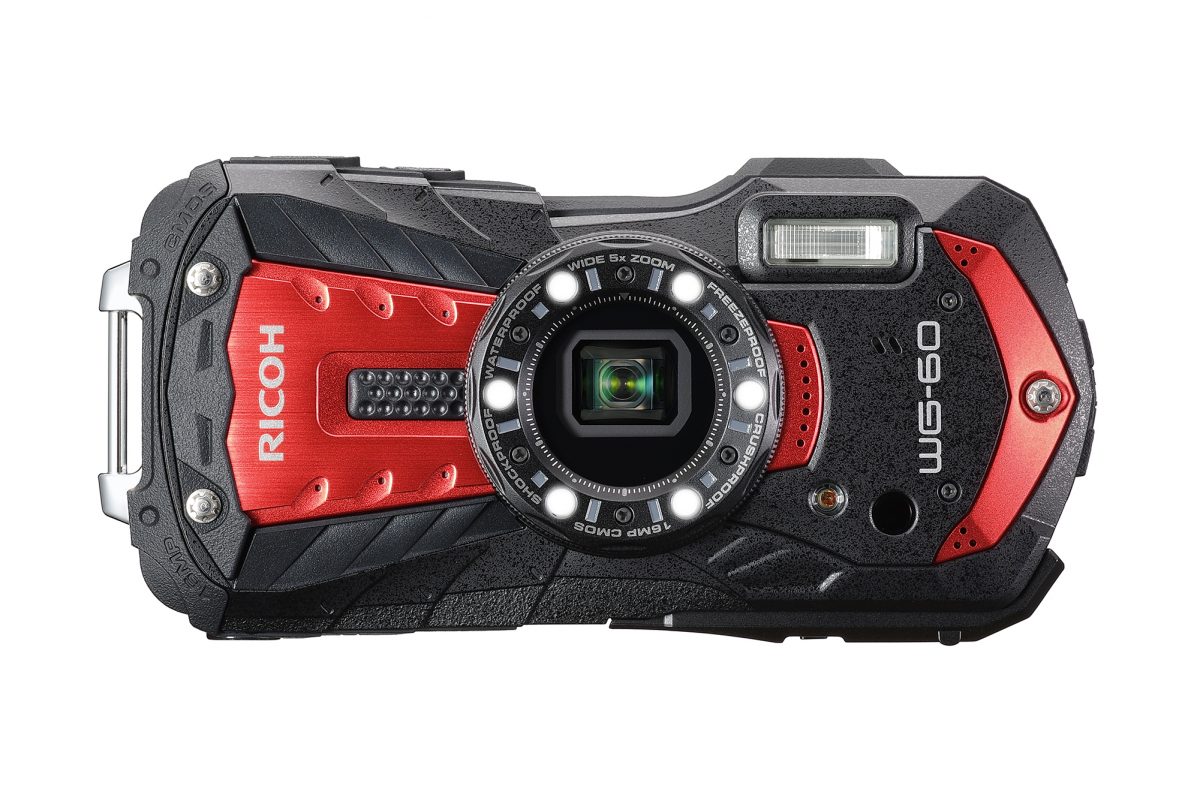 Photo from digitalrev.com
The Ricoh WG-5 is not only up to 14m waterproof, -10°C freeze-proof, 2.2m shockproof and 100kg crushproof, it also has a stunning rugged exterior – a perfect fit for the adventurous traveller. Its best feature: The easily shootable "Digital Microscope Mode". Meaning you can capture the microscopic world, invisible to the naked eye.
Newly evolved underwater mode White Balance optimisation suppresses the bluishness often found in underwater shots, with the result being more natural colours for your underwater photographs. Additionally, there is also a new function for taking two consecutive underwater shots with the flash on and off.
Price: $285.00
Dimensions: 125 (W) × 64.5 (H) × 32 (D)mm
Weight: 236g
Top features: Improved underwater mode, Digital microscope mode, Electromagnetic compass GPS
Best for: Snorkelling and scuba diving
Where to get: Amazon
The Sony RX0 features a rigid, extra super duralumin body and super compact dimensions that make great shots easier to take all around. Take this baby 10m underwater and its sensors will help produce significantly cleaner, richer images with reduced noise.
A more high-end option, this underwater camera features a touchscreen LCD, high-frame-rate, slow-motion video in Full HD, and even 4K recording if you hook it up to an external recorder. However, this will of course reduce the extent of daredevil stunts you can perform with it. It can withstand much weight, impact, and water; and performs coolly and reliably during tough shoots.
Price: USD$698
Dimensions: 59.0 x 40.5 x 29.8 mm
Weight: 110g
Top features: Exmor RS CMOS sensor, Anti-Distortion Shutter — 1/32000 super-high-speed shutter
Best for: Capturing motion underwater
Where to get: Amazon
The FT30 isn't the latest underwater camera, and doesn't offer that much superior specs compared to the rest, but the good thing is that it's pretty affordable. It's also super slim, so you'll be able to fit it in your pockets and bring it everywhere you go.
Unfortunately, this camera is only best for taking still photos. It's low video resolution of 720p means that if you're a video aficionado, you're probably going to want to choose other better ones out there.
Price: $127.99
Dimensions: 58.3 x 19.7 x 103.7 mm
Weight: 144g
Top features: waterproof (8m), shockproof (1.5m), freeze-proof (14℉)
Best for: Underwater photos, should lay off on the videos because of it's low resolution
Where to get: Amazon
The XP140 can now taken 25m underwater – 5m deeper than its predecessor, the XP130. It can be dropped from a height of 1.8m, that's an increase in shockproof capability of 5cm. It is dust-proof too, and is freeze-proof being capable of functioning at -10°C.
The key new feature is the introduction of 4K video shooting. Whilst retaining a 16.4 megapixel back-illuminated CMOS sensor, capable of delivering excellent photographs even in underwater or low light conditions. Additionally, its CMOS-shift Optical Image Stabilization system also controls shakiness, preventing blurry images.
Price: $199
Dimensions: 110 x 71 x 28 mm
Weight: 207g
Top features: High-speed shooting (15 frames per second)
Best for: outdoor usability including sports activities
Where to get: Amazon
Don't forget to get your hands on the best snorkelling gear to go with your underwater camera!