The Ultimate Travel Guide to Batanes, Philippines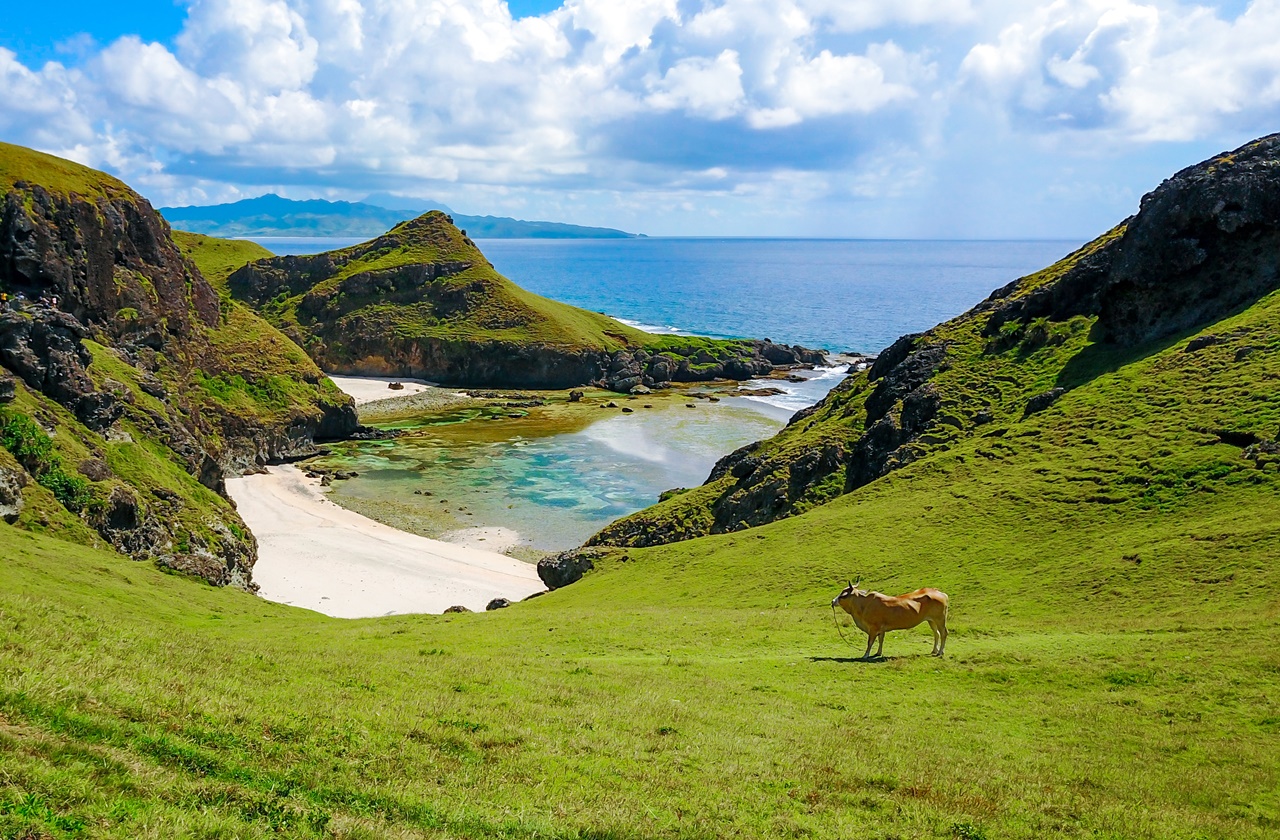 Batanes Philippines may be the country's smallest province, but it packs a lot of beautiful scenery and landscapes. Find rugged cliffs, stunning seaside views, and ancient houses made of stone. Batanes is also a historically and culturally rich province and has some of the most well-preserved cultures in the country. Its strategic location made it an easy target for invading forces during the war. Today, its location helped further preserve the area's heritage and simple way of life. In Batanes, you'll find more hills and mountains than skyscrapers — truly a perfect destination if you want to escape the hustle of the city.
While Batanes isn't as lively as other island destinations like Boracay, Cebu, or El Nido, you'll be surprised at the many things you can do here! If you want to go somewhere less crowded or if you're looking for a place where you can appreciate the beauty of nature, plan a visit to Batanes.
Where Is Batanes, Philippines?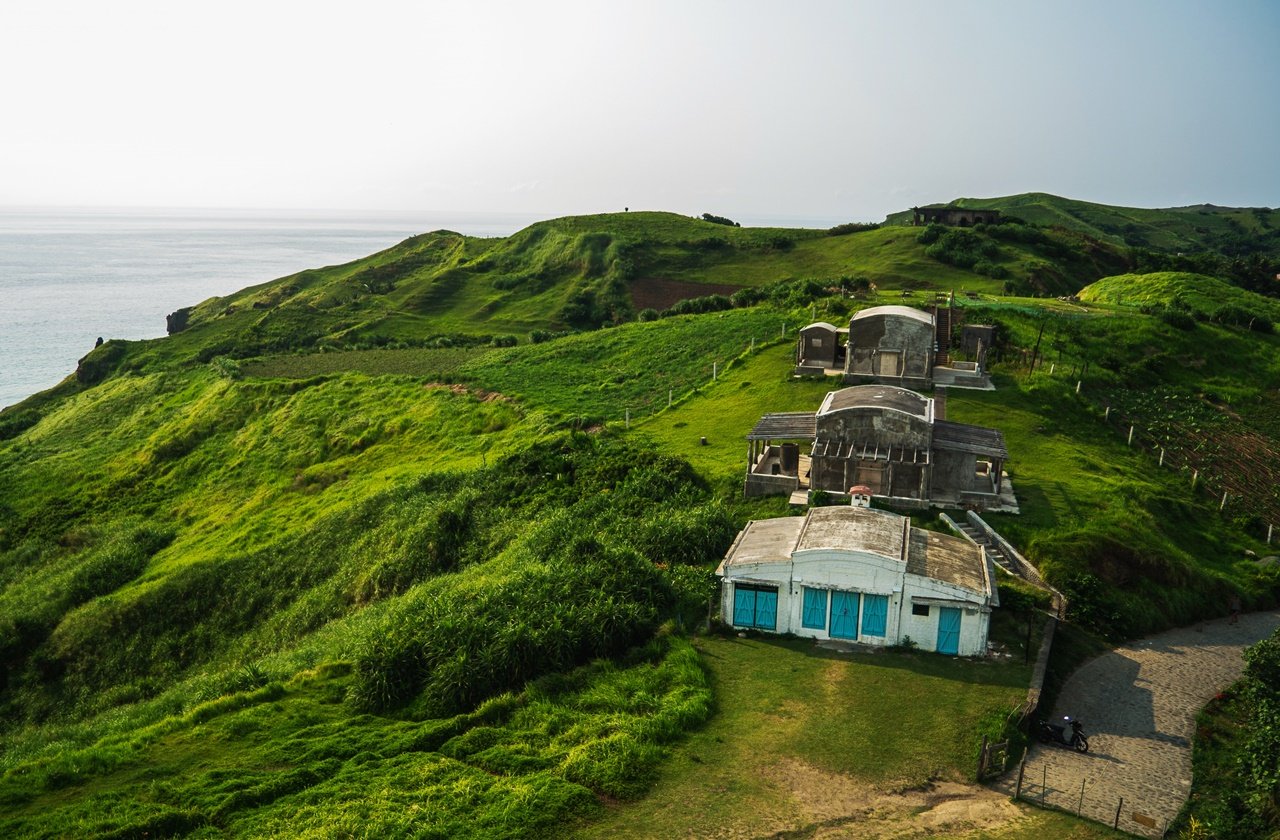 Photo by Rene Padillo on Unsplash
Located in the northernmost part of the Philippines, Batanes is actually an archipelagic province. It is made up of 10 islands, with the three biggest islands, Batan, Sabtang, and Itbayat, the only ones inhabited. Basco is its capital city, located on Batan Island.
Batanes is 162 kilometers away from Luzon with the Babuyan Islands on its south. On its north is Taiwan, the Philippine Sea on its east, and the West Philippine Sea (also known as the South China Sea) on its west.
How to Get to Batanes
The best and easiest way to get to Batanes Philippines is by air. Almost all Philippine airline carriers like Philippine Airlines, Cebu Pacific, and SkyJet have regular commercial flights to Basco Airport (BSO). You can either catch a flight from Manila or Clark to Basco. There are also commercial flights to Basco from Laoag and Tuguegarao, although most travelers prefer flying from Manila or Clark. Travel time takes around an hour to one hour and 45 minutes, depending on your airline and point of departure.
There are currently no ferries or boat trips from Manila to Batanes.
From the airport, you can find tricycles or motorcycles that can take you to your accommodation. On the other hand, you can also walk to your hotel if it's near the airport.
What You Need to Know About Batanes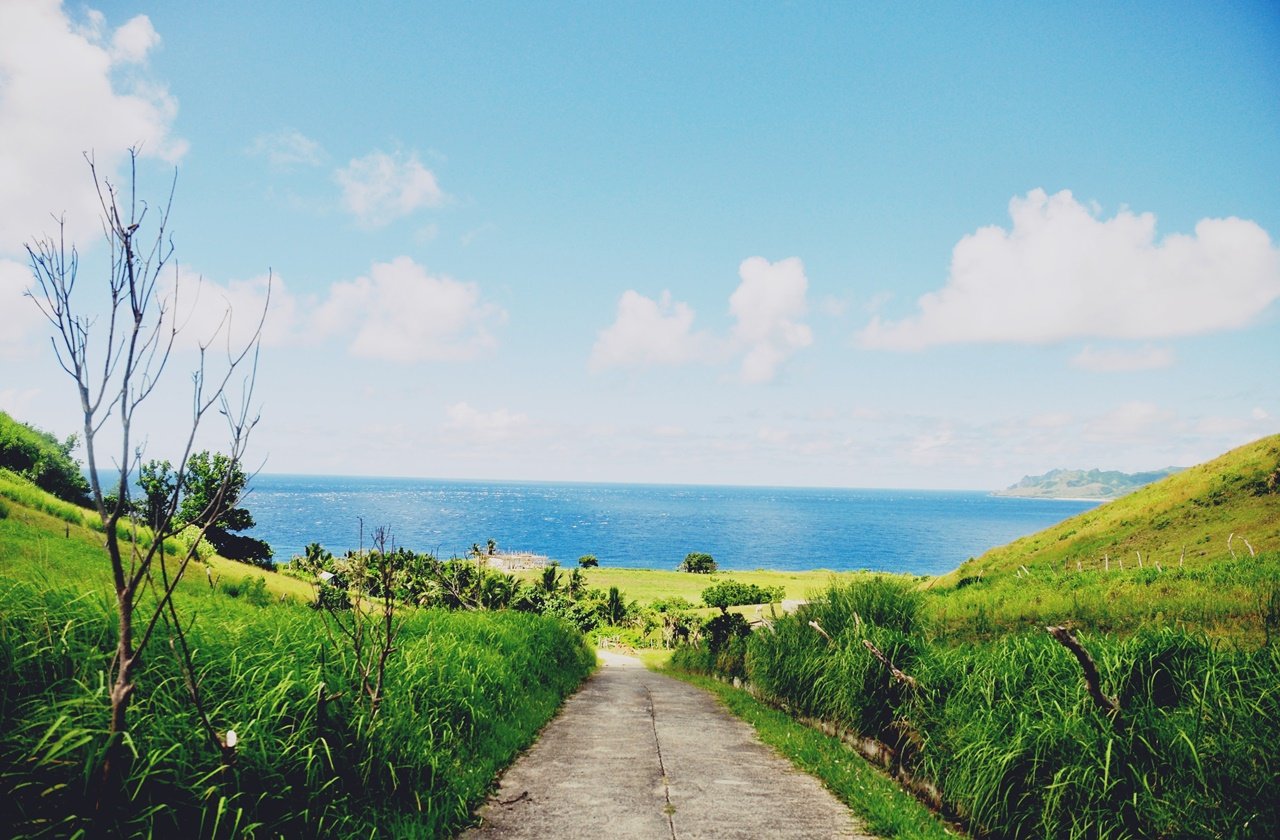 Photo by Lavinia Arances on Unsplash
Plane tickets to Batanes are known for being expensive, with prices rising up to 250 USD per way during peak season. Most travelers book tickets through promo fares and get deals for as low as 51 USD.
Batanes is a safe destination as it prides itself on having the lowest crime rate in the country. You don't have to worry about pickpockets and snatchers, although one has to always exercise proper safety measures.
Although there are two ATMs in Batanes Philippines, all establishments are on a cash basis. Travelers are recommended to bring and use cash when transacting since not all restaurants and hotels accept the use of credit cards.
There are no currency exchange facilities in town, so it's best to bring enough cash before flying to Batanes.
Power interruptions are common at night so it's best to always charge your gadgets or bring a power bank.
The most commonly spoken language in Batanes is Ivatan, although the majority of the locals can speak and understand Filipino. Additionally, they can also speak and understand conversational English.
WiFi connection is rare in the islands and there are only a few hotels and guesthouses that offer WiFi connection. Phone reception is good, however, and you can use mobile data instead.
Because of the simplistic nature of the locals, there is almost no nightlife in Batanes. At around 8 PM, you won't be able to find many people out on the streets. By 9 PM, the streets are empty and there are no open establishments.
Best Time to Visit Batanes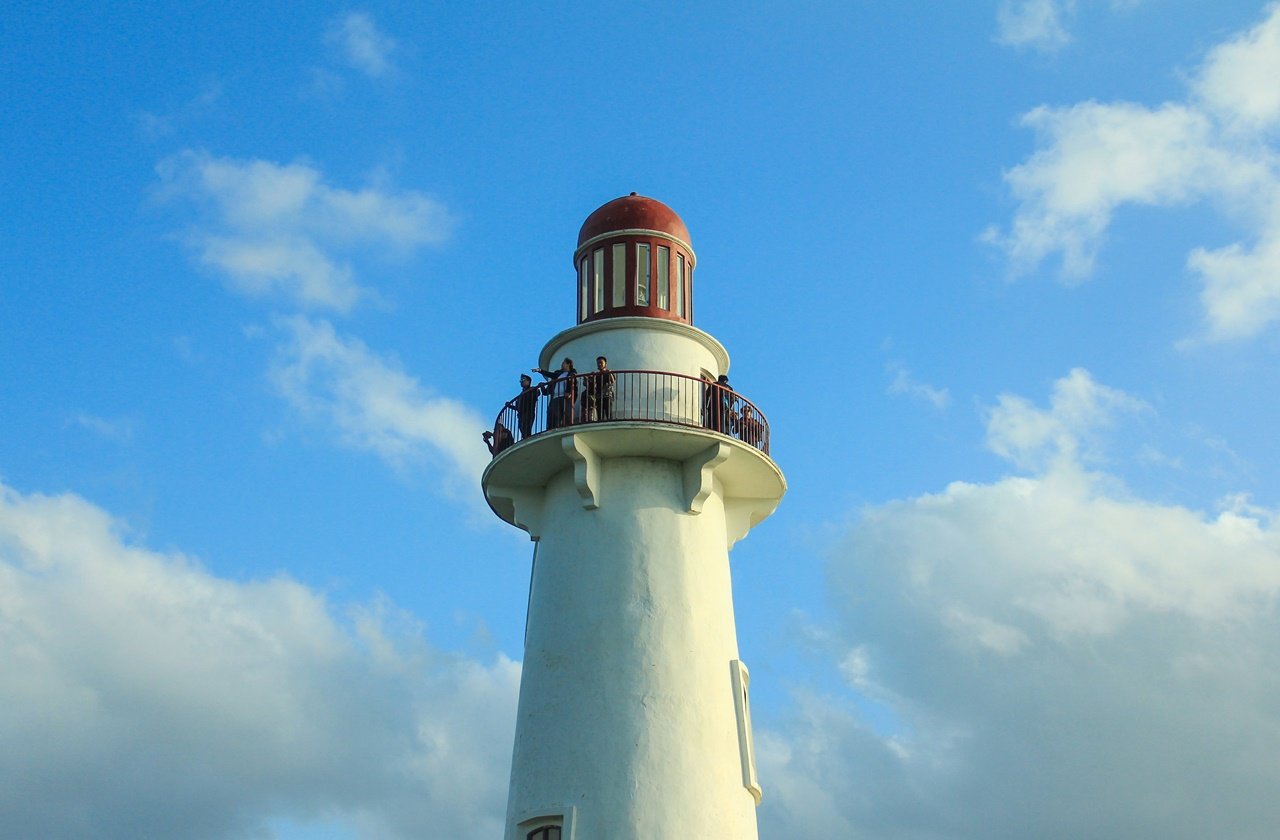 Photo by Rexy Quieta on Unsplash
Like Coron and most destinations in the Philippines, the best time to visit Batanes Philippines is during the dry season, which starts in October and ends in June. From March to June, there is little to no rainfall in the islands and you won't have any problem exploring the hills, beaches, and mountains. Less rainfall also means that you can enjoy your trip without delays since most of the tourist attractions in Batanes Philippines are outdoors.
If you prefer the cold weather, plan your trip sometime from December to February. However, the weather is cooler but there can be sudden chances of rainfall. Since the province is in the northernmost part of the country, there can be typhoons that pass by the area. Additionally, rainfall and strong winds may lead to possible flight delays and cancellations.
Most budget travelers plan their trips during the off-peak season, which normally coincides with the wet season. Traveling to Batanes from June to November is still okay, but expect rain showers that last for more than an hour. Most typhoons, however, hit the island from August to September, so be sure to avoid traveling within those months.
However, travelers should take note that since Batanes is surrounded by large bodies of water, the weather can be unpredictable. The day may start out sunny, but around noon there can be sudden rain and by afternoon, the skies are clear again.
Where to Stay in Batanes, Philippines
Marfel's Lodge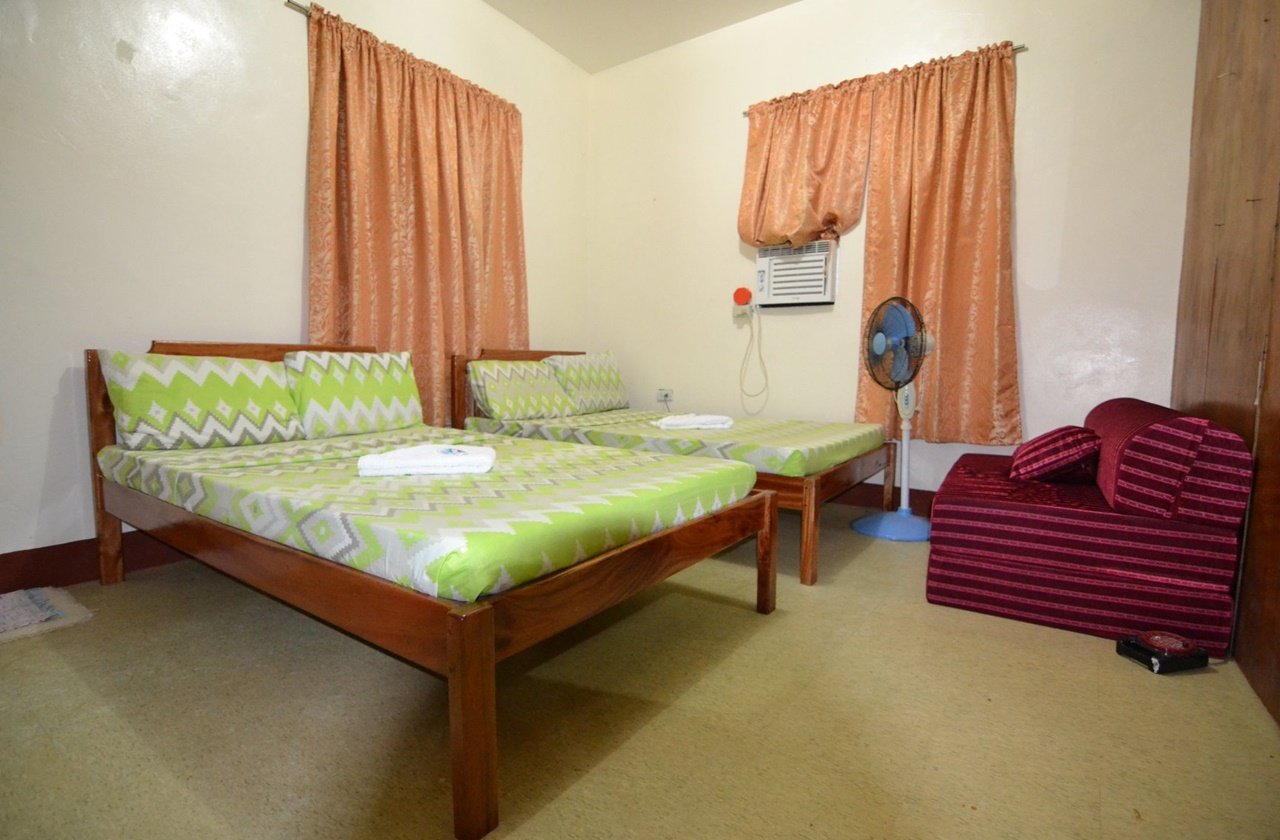 Photo from Marfel's Lodge Facebook Page
Address: Reyes Street, Kayvaluganan, Basco, Batanes 3900 Philippines (Main) / National Road, Kaychanarian, Basco, Batanes 3900 Philippines (Annex)
Price: Starts at 14 USD per night
At affordable rates, Marfel's Lodge is a favorite among budget travelers. It started out as a single house but eventually extended into separate lodges. They also operate other budget homestays and houses for rent for families or those traveling in groups. All houses have a kitchen, free towels, and heated showers, although not all rooms have air conditioning. You can upgrade for a certain fee per day, but given Batanes Philippines' chilly weather, this shouldn't be an issue. The lodge also offers tricycle or van tours around the island, and guests can rent bikes for easier navigation around the city.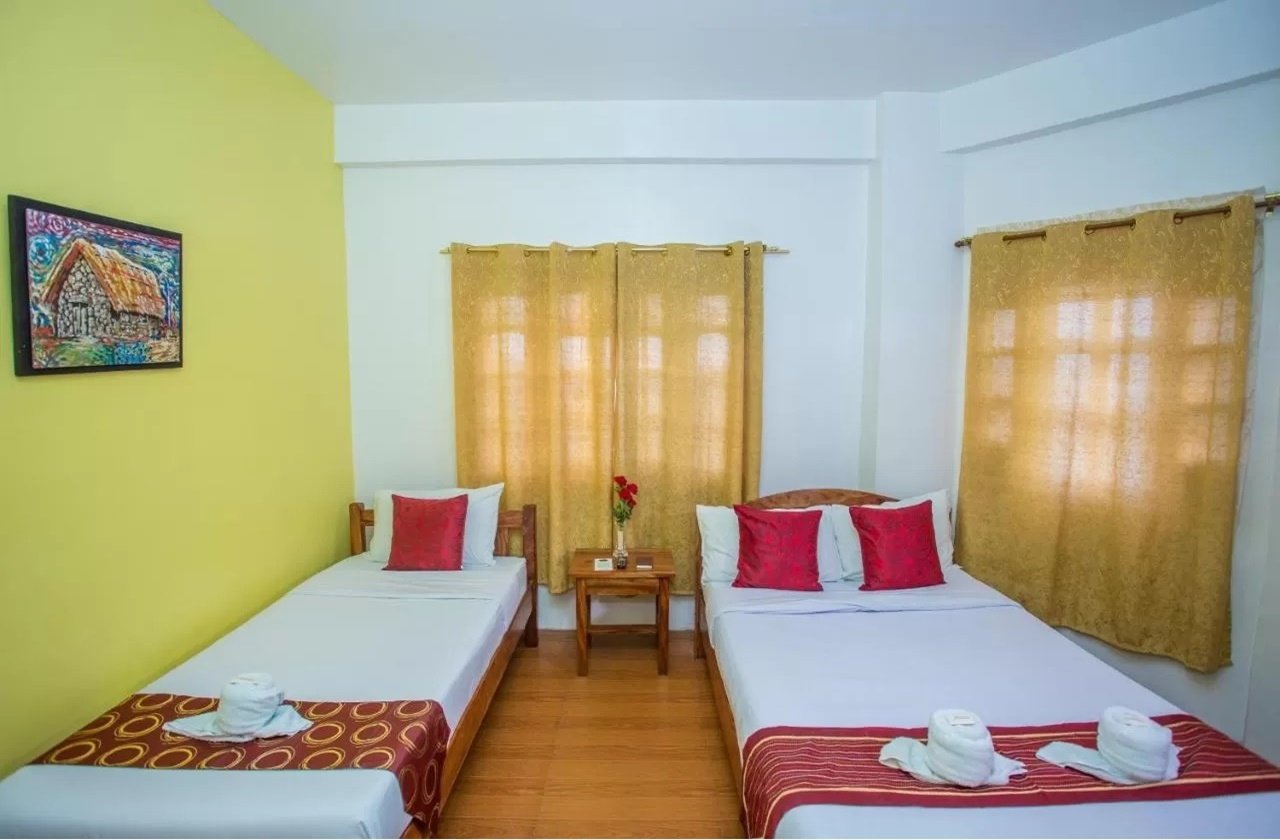 Photo from Midtown Inn Batanes Booking.com Page
Address: Abad St. Cor. Lizardo St., Basco, Batanes 3900 Philippines
Price: Starts at 55 USD per night
For travelers who want a hotel with a central location, Midtown Inn Batanes is the best choice. Located at the town center, the inn is within a walking distance from banks, restaurants, convenience stores, and the airport. It is also a short 10-minute walk from Basco Lighthouse, making it the best hotel in terms of location. The rooms all have air conditioning complete with private bathrooms, heated showers, and a TV. WiFi is available but only at the reception area. Enjoy free breakfast every day and complimentary drinks at the on-site restaurant. Midtown Inn Batanes also offers airport transfers and private parking for an additional charge.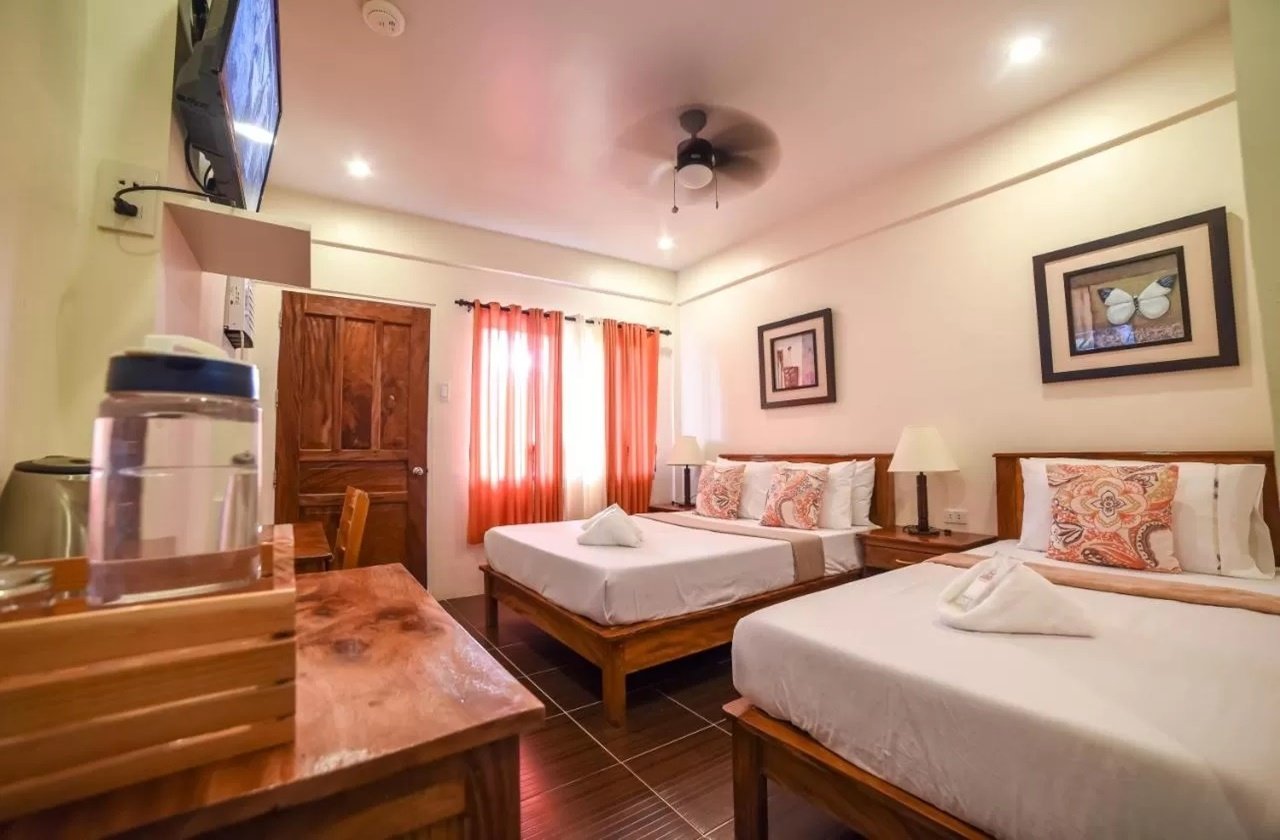 Photo from Batanes Amboy Hometel Booking.com Page
Address: Brgy. Chanarian 3901 Basco, Batanes Philippines
Price: Starts at 72 USD per night
Although Batanes Amboy Hometel is near the main highway, it provides guests with a quiet escape from the city streets. The accommodation is also close to Chanarian Beach, perfect for travelers who want to take a quick dip on the beach or enjoy a leisurely stroll. The hotel has 27 rooms equipped with air conditioning, hot and cold showers, flat-screen cable TV, and views of the sea or the gardens. Travelers also prefer staying at Batanes Amboy Hometel because of the free WiFi connection, a rare perk among hotels and guesthouses on the island. Aside from Internet connection and beachside access, the hotel offers free shuttle services to and from Basco Airport.
Batanes Seaside Lodge & Restaurant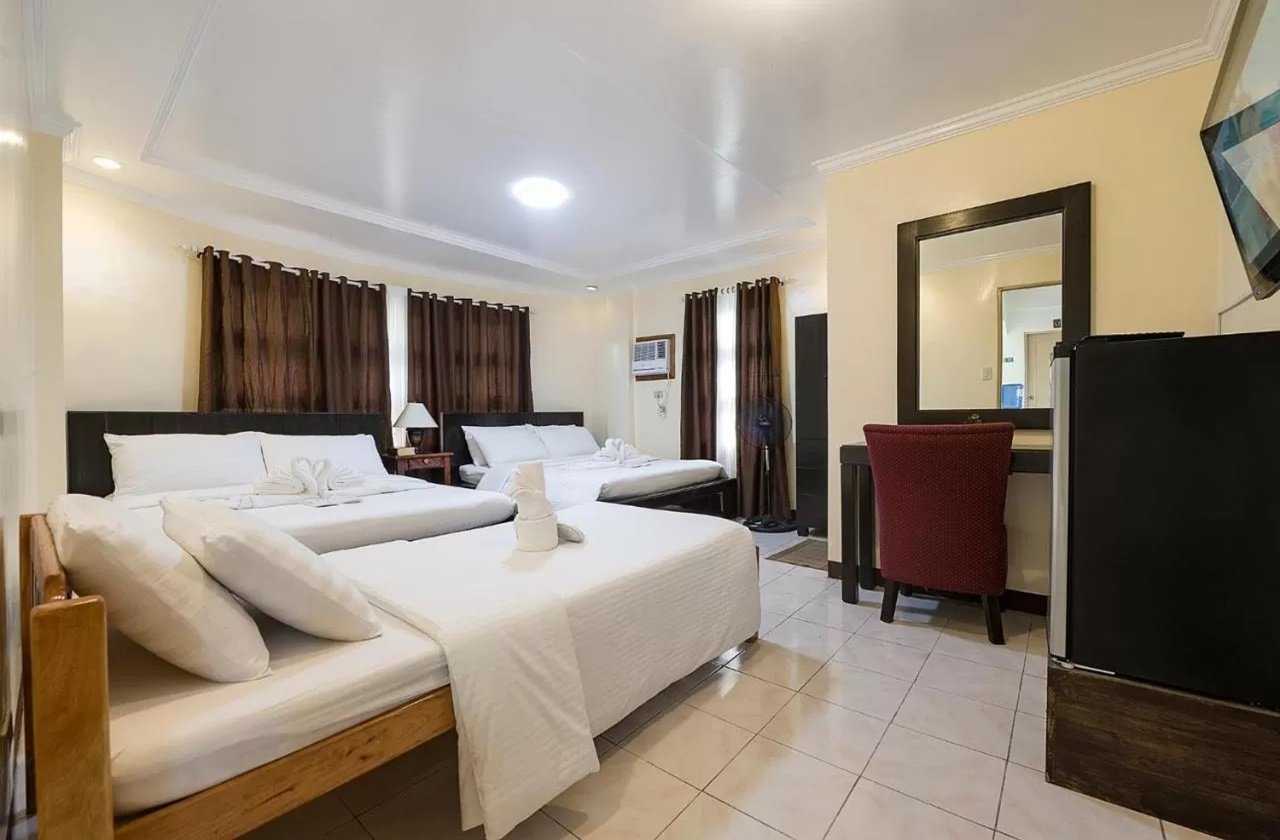 Photo from Batanes Seaside Lodge & Restaurant Booking.com Page
Address: National Rd, Basco, Batanes 3900 Philippines
Price: Starts at 147 USD per night
Batanes Seaside Lodge & Restaurant prides itself on being one of the first hotels in the whole Batanes province. It offers top-quality amenities at an affordable price with two branches around Basco. All rooms have air conditioning, a wardrobe, desk, private bathroom, and a flat-screen TV. The hotel is also near the airport and known attractions like Basco Cathedral, Basco Plaza, and Valugan Boulder Beach. Enjoy continental or a la carte breakfast at the on-site restaurant. Batanes Seaside Lodge & Restaurant also arranges land tours which include registration fees and permits, transfers, and meals.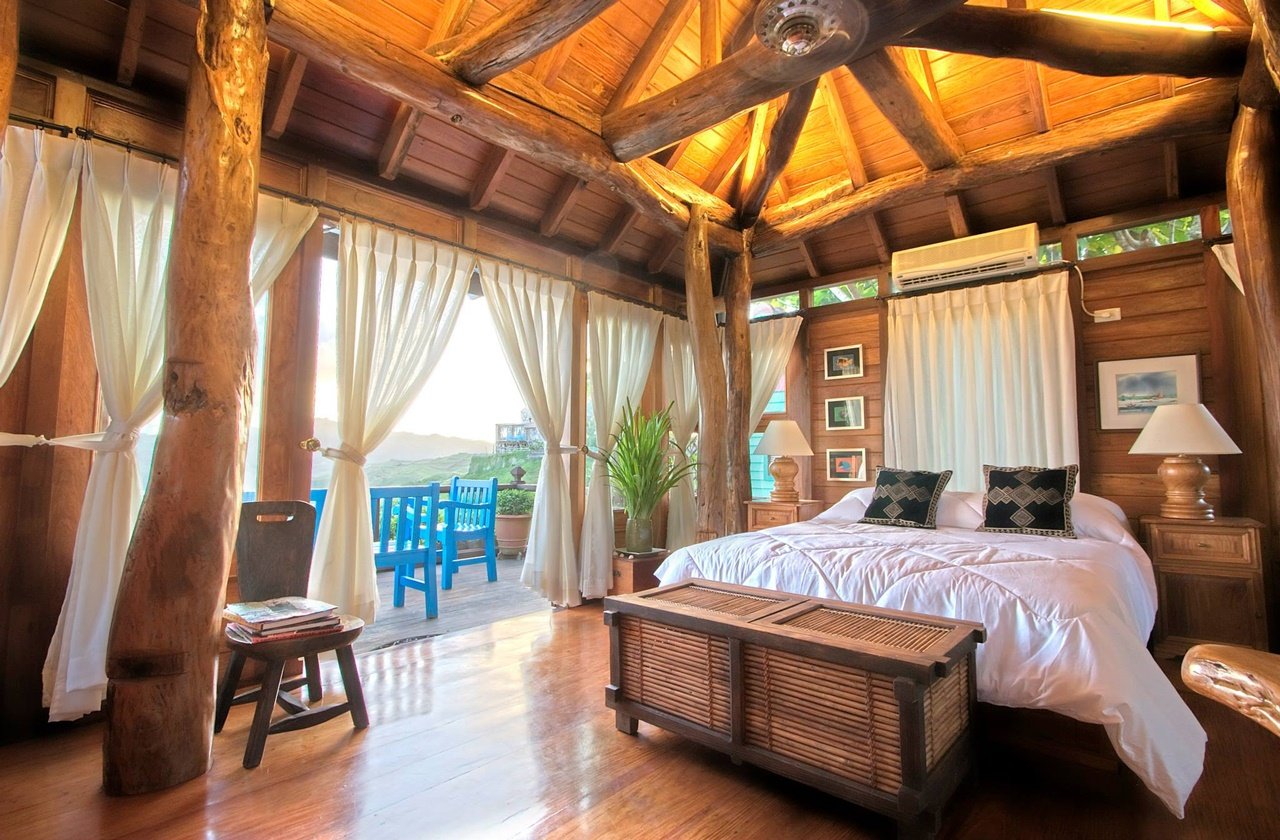 Photo from Fundacion Pacita Facebook Page
Address: Brgy. Chanarian, Tukon Basco, Batanes 3900 Philippines
Price: Starts at 411 USD per night
Nestled on a hilltop overlooking the Luzon Strait, Fundacion Pacita is one of the most beautiful places to stay in Batanes. The hotel is a 5 to 10-minute walk away from the town proper and is also close to popular landmarks like the Basco Lighthouse and Valugan Beach. Its 12 rooms have unique interiors and design by Pacita Abad, an Ivatan artist. Aside from its on-site cafe, the gardens and villas are a must-visit, even for those not staying at the hotel. Although a stay at Fundacion Pacita doesn't come cheap, the views and overall stay in the hotel are worth every penny. Additionally, all proceeds from every stay go to local livelihood projects and conservation efforts.
Things to Do in Batanes, Philippines
Explore North Batan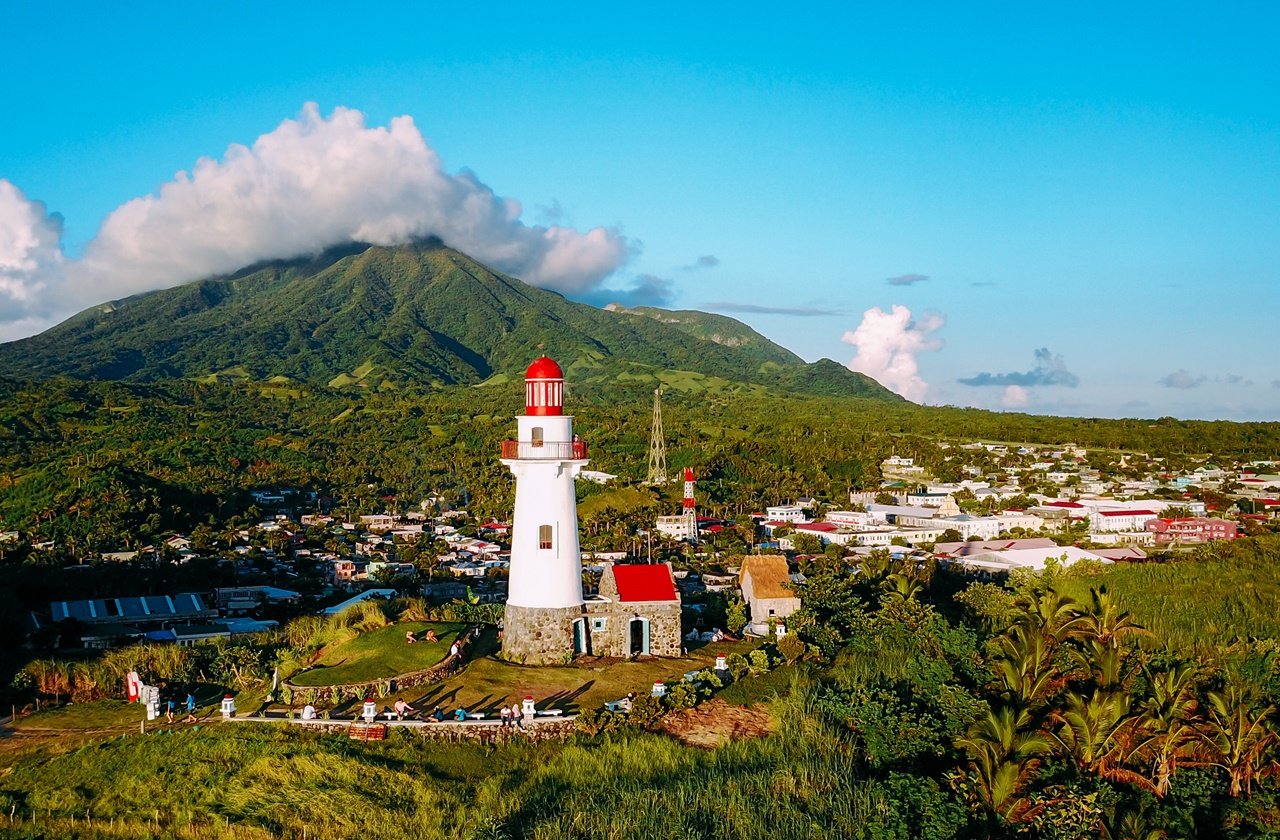 Photo by Joseph Oropel on Adobe Stock
North Batan is one of the most popular and quintessential places to visit in Batanes Philippines. This part of the island includes vast hills, a picture-perfect lighthouse, and a stone chapel perched on top of a hill. It includes the following tourist attractions:
Basco Lighthouse – One of the most recognizable landmarks on the island. Visitors can catch 360-degree views of Basco along with views of Basco Port and the West Philippine Sea.
Valugan Boulder Beach – A three-kilometer shoreline filled with boulders and stones from the eruption of Mt. Iraya. Swimming isn't allowed but this is one of the best places to watch the sunrise.
Vayang Rolling Hills – A picturesque vantage point to see Mt. Iraya and the other islands of Batanes. With views of the Philippine Sea, the mountains, and forests, this is the best place for taking Instagram-worthy pictures.
Tukon Chapel – Inspired by the traditional Ivatan stone houses, Tukon Chapel stands on top of a hill that overlooks the Pacific Ocean and the West Philippine Sea. It was built by local fishermen and opened in 2008.
Dipnaysupuan Japanese Tunnel – The interconnected set of tunnels served as a shelter for Japanese forces during the Second World War. If you plan on visiting the tunnel, make sure to bring a headlamp and flashlight.
Although North Batan has two popular beaches, its rocky shore isn't ideal for swimming. A day trip around North Batan can take around half a day or a whole day. This depends if you choose to venture alone or join an organized tour. Nonetheless, this is the first step into discovering the beauty of Batanes Philippines.
Go on a Day Trip to South Batan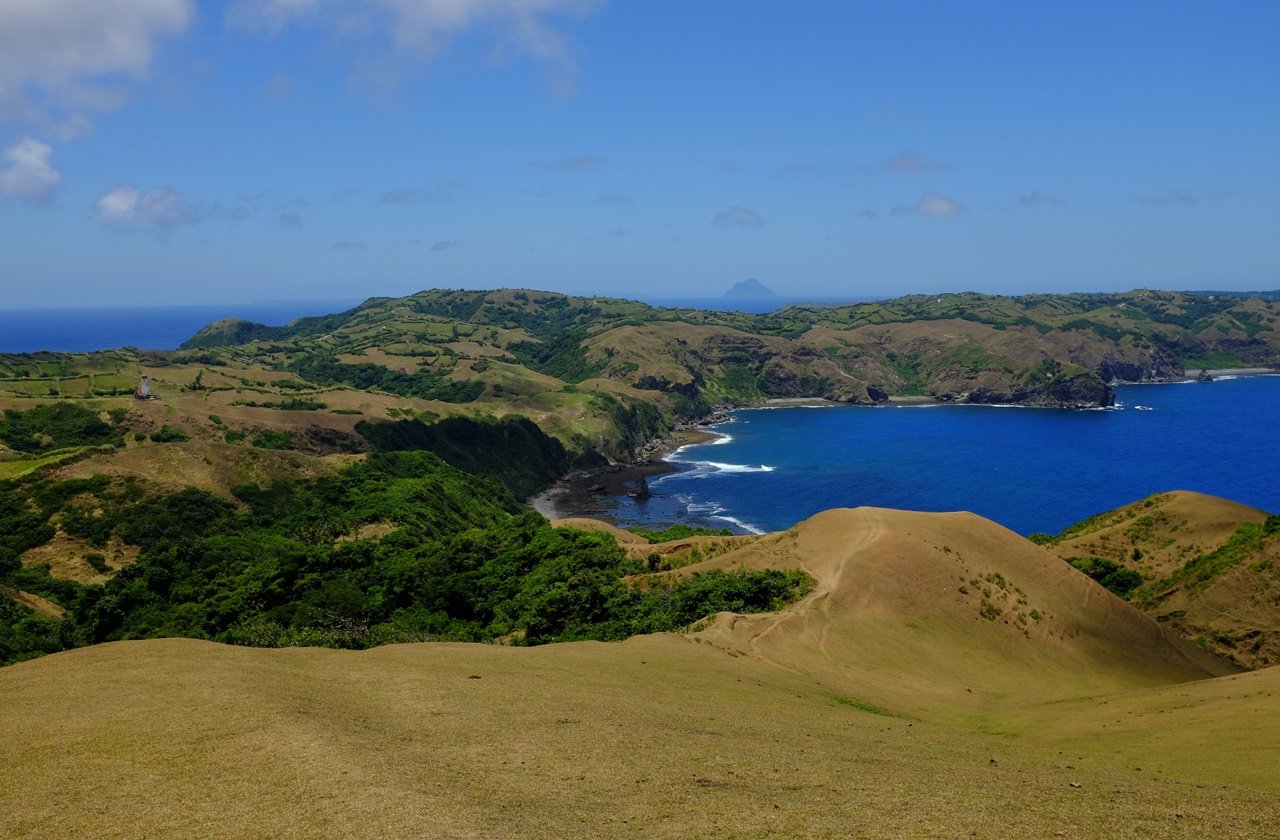 Photo by sulit.photos on Adobe Stock
Unlike North Batan, South Batan has plenty of attractions, including a lighthouse, several beaches, and stone houses. Although the list of attractions and landmarks in South Batan is quite long, here are some of the must-visit spots:
Marlboro Country – Another scenic trail that takes you through rolling hills and green pastures. This is the perfect spot to take a break and snap postcard-perfect photos.
Tayid Lighthouse – It has a hexagonal form, resembling Dutch lighthouses. Go on a 1.2-kilometer trek and marvel at the views of Madi Bay, facing the Pacific Ocean.
Homoron Blue Lagoon – During the Spanish era, the lagoon was named Spanish Lagoon as the Spaniards are the only one who can swim here. There is also a nearby beach for those who prefer swimming in shallow waters.
Diura Fishing Village – Get a glimpse into the local fishing culture at this small fishing village. From March to April, don't miss their Kapayvanuvanua ceremony to mark the start of the fishing season.
Honesty Coffee Shop – A unique store that works on an "honesty system" where customers can buy and eat what they want and leave their payment at the designated box.
San Jose de Ivana Church – A National Historical Landmark that is one of the best examples of Filipino-Spanish architecture.
House of Dakay – One of the few surviving stone houses in Batanes Philippines. It was also one of the few structures that survived a strong earthquake that hit the island during the 1990s.
Given the number of tourist hotspots in South Batan, it normally takes a day or more to explore the place. This is also one of the places where you can take a dip on the beach, so make sure to bring appropriate swimming attire, extra clothes, and sunscreen!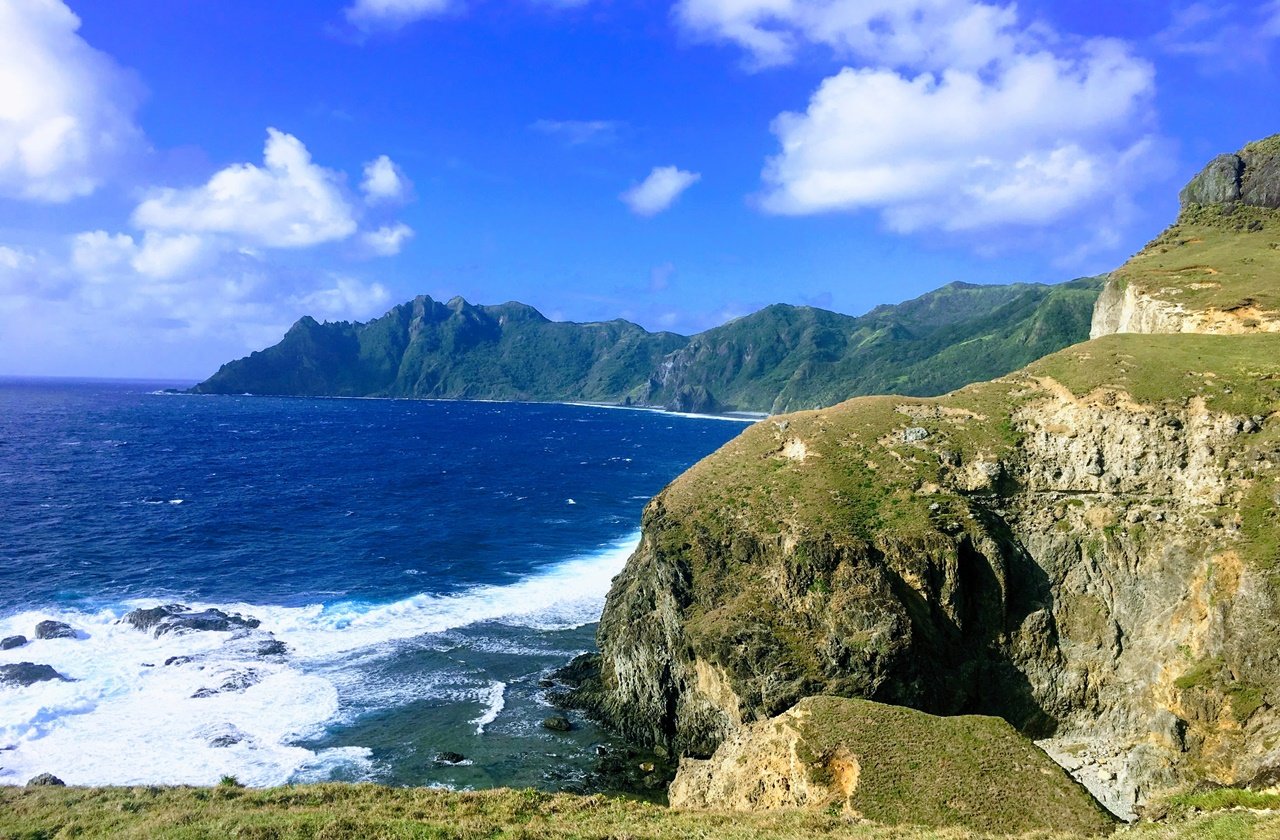 Photo by Samaria on Unsplash
Board a faluwa, a traditional open-deck boat, and head to Sabtang Island. This is one of the three inhabited islands in Batanes Philippines and is home to the beautiful Sabtang Lighthouse. On the island, you'll see traditional stone houses, gorgeous beaches, and more. Here are some of the island's main sights:
Sabtang Lighthouse – The only lighthouse in Sabtang Island. With a stone masonry finish, the lighthouse is sturdy enough to hold out against strong winds and typhoons.
Chavayan Beach – A less crowded beach perfect for a morning picnic or for swimming. The clear waters and fresh air make it the best spot to relax and take a break.
Ivatan's Stone Houses – Aside from the House of Dakay, you can find traditional stone houses at Sabtang Island. The Chavayan, Sinakan, and Savidug Villages have centuries-old stone houses that withstood several earthquakes and storms.
Morong Beach – Take a dip in the pristine waters of Morong Beach! The beach boasts powdery white sands and a natural stone arch, the Mayahaw Arch, which is one of the most photographed spots on the island. Unlike most beaches in Batanes Philippines, the waves in Morong Beach are gentler.
There is only one trip from Sabtang back to Batan, so make sure to ask the boatmen or the locals when the last trip is. Otherwise, you can choose to stay overnight and make the most out of your stay on the island. Although there aren't that many hotels on the island, you can stay at guesthouses and homestays for an affordable overnight price.
Discover the Natural Wonders of Itbayat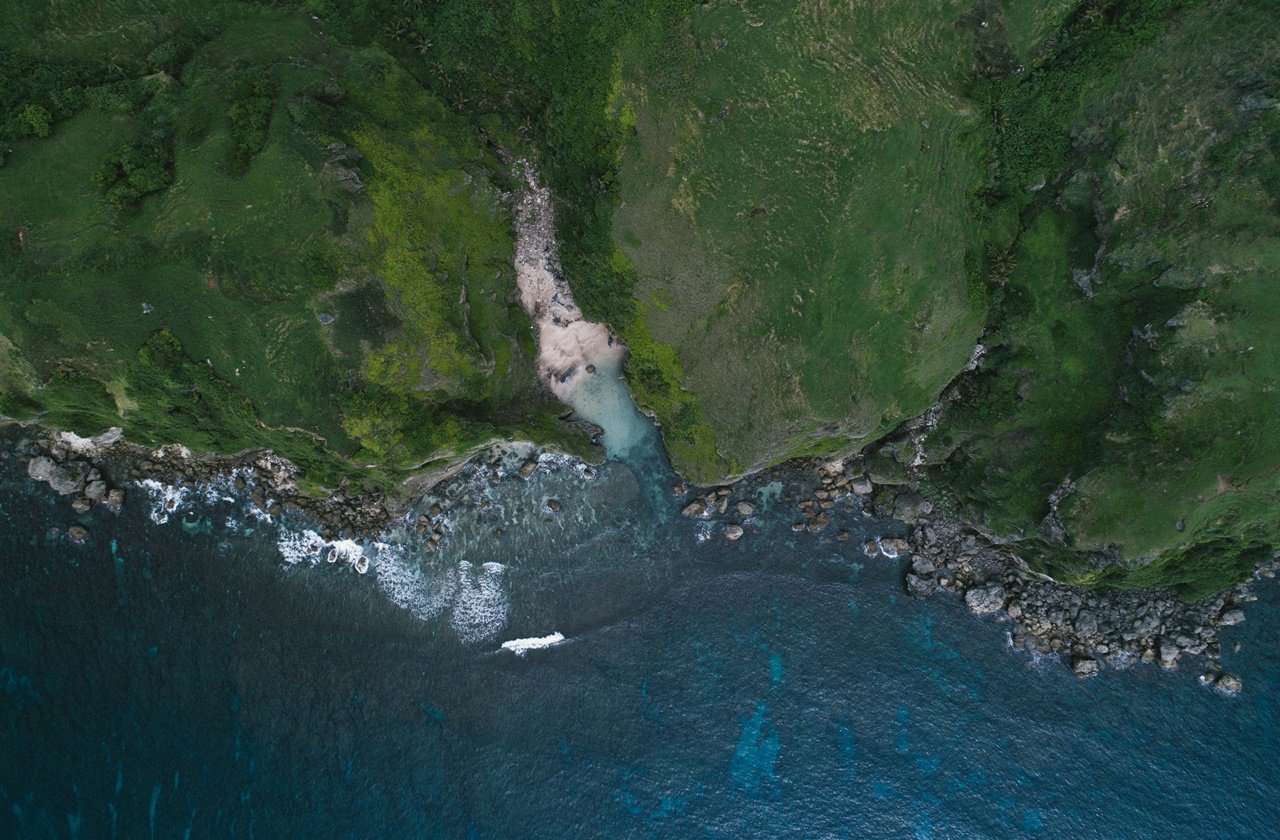 Photo by JC Gellidon on Unsplash
Itbayat Island is the largest island in all of Batanes Philippines and is also one of the most unsettled. The island offers unparalleled cliffside views, rugged yet scenic nature trails, and quiet but charming life. If you plan on visiting Itbayat Island, don't miss these landmarks and places:
Mt. Karoboban – Climb up Mt. Karoboban and be in awe of the beauty of the island. From the viewing deck, you can also see four uninhabited islands north of Batanes.
Rapang Cliffs – If you're up for a challenge, take the hike to and from Rapang Cliffs. Pass through steep cliffs, thick forests, and several hills and be rewarded with breathtaking views of the island.
Small Lagoon – After a day of exploring and sightseeing, visit the Small Lagoon and have fun swimming. There are several shallow pools formed by the rocks and surrounding rocky cliffs.
Lake Kavaywan – Surrounded by hills and meadows, lake Kavayawan is a landmark that pilots use when landing on the island. Although the lake conditions aren't ideal for swimming, the lake attracts plenty of tourists.
Torongan Cave and Hills – Explore Torongan Cave, said to be the landing place of the Austronesians centuries ago. From the cave, set off on a hike to Torongan Hills where you can catch panoramic views of the surrounding islands.
Take note that boat trips to Itbayat are limited and subject to weather conditions. If you have a flexible travel itinerary, don't miss a visit to Itbayat Island! Like Sabtang Island, there are no hotels, but you can stay at local guesthouses and homestays where you can mingle with the locals.
Enjoy the Simple Life in Batanes, Philippines
With unspoiled lands, rugged cliffs, and pleasant meadows, Batanes Philippines is the perfect destination for travelers who want to step away from bustling cities and lively beaches. You'll find few commercial establishments and zero high-rise buildings and only traditional stone houses. Its distance from Luzon also helped preserve the heritage of the Ivatan people. Being away from the mainland also gives the islands their rural charm, with a life away from modern technology.
While most travelers overlook the province and instead visit classic destinations like Cebu, Palawan, or Boracay, Batanes is a welcome change for those who want to see a different side of the Philippines.