The Best Time to Visit Indonesia: A Complete Guide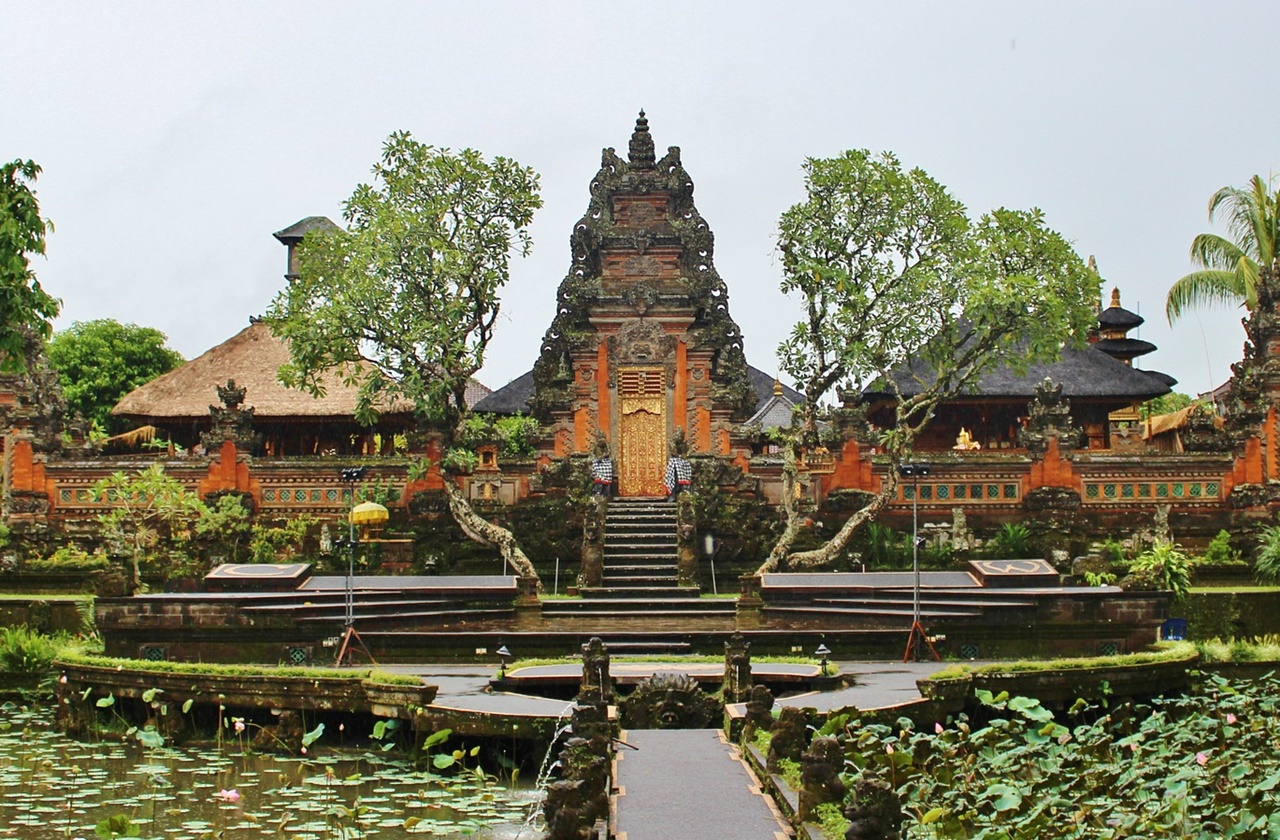 Indonesia is a country blessed with thousands of islands, tropical weather, and a thriving culture. Visiting different cities in Indonesia allows you to get a deeper insight into its rich history as well as appreciate the diversity of this archipelago. From beaches, heritage sites, and national parks to urban jungles, you can never run out of places to visit in the country. As such, the next question on every traveler's mind is: when is the best time to visit Indonesia?
Because of the sheer number of islands in the country and its land area, one could get confused on planning where and when to visit Indonesia. Knowing when is the best time to visit a country is very important since this could make or break that vacation you've been planning. So without further ado, here's a comprehensive guide to the best time to visit Indonesia!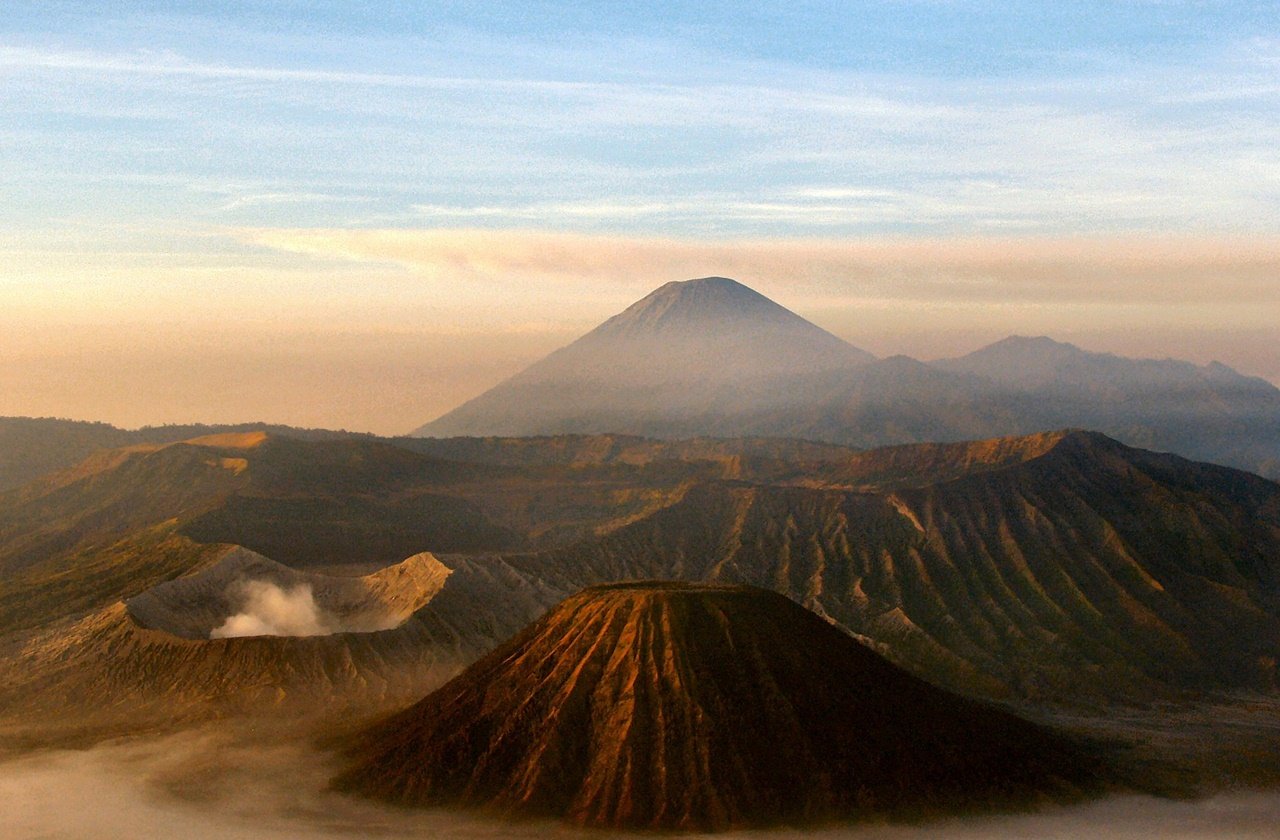 Photo by PublicDomainPictures on Pixabay
Officially called the Republic of Indonesia, Indonesia is a country off the coast of Southeast Asia. It lies near the Equator and has a distance that is equivalent to ⅛ of the Earth's circumference. With a land area of 1,904,569 kilometers, Indonesia is between the Indian Ocean and the Pacific Ocean. It is also the largest island country in the world with more than 17,508 islands including Sumatra, Java, and Sulawesi.
As part of Southeast Asia, it is neighboring countries with the Philippines, Brunei, Malaysia, and Papua New Guinea. Because a part of Indonesia is in New Guinea, which is part of Oceanis, this has led to talks about Indonesia being transcontinental. A transcontinental country is a country whose land area encompasses two different continents.
Weather in Indonesia at a Glance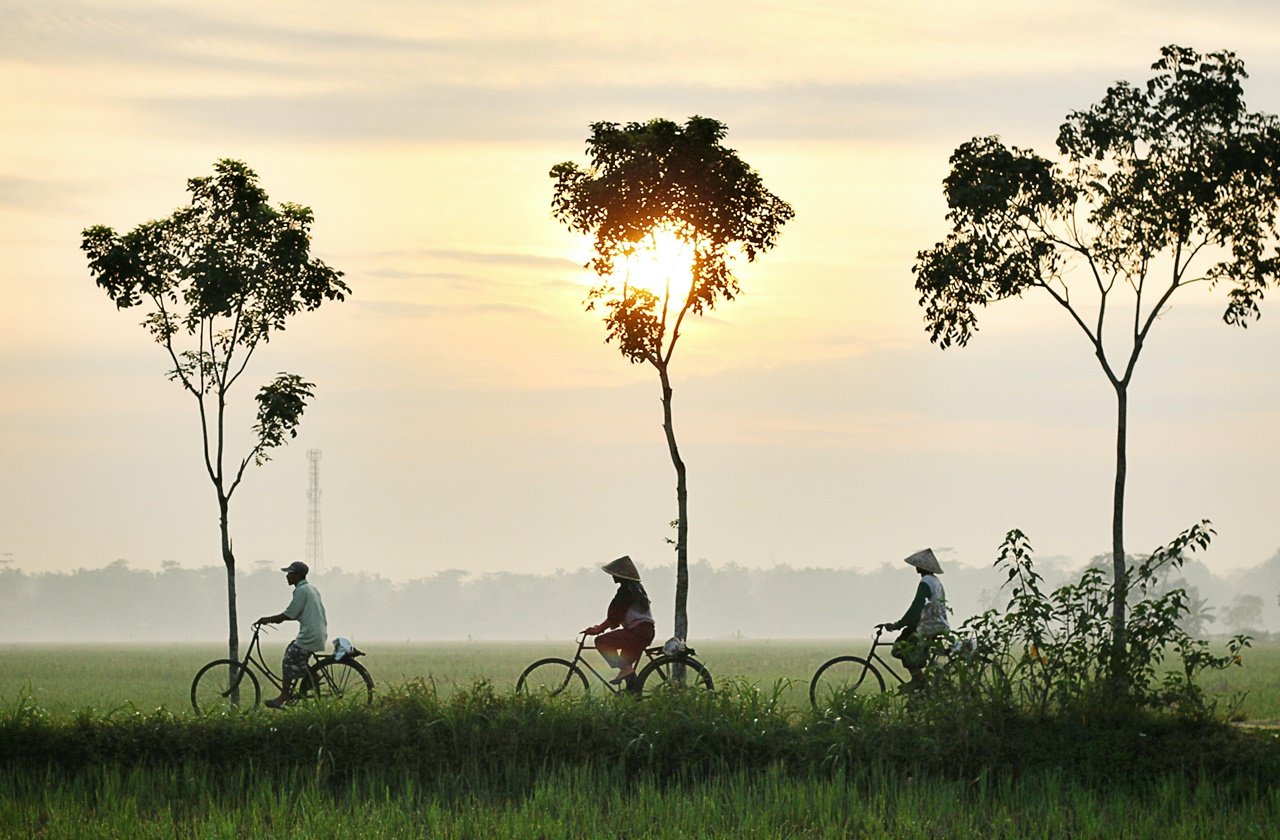 Photo by Dikaseva on Pixabay
Because Indonesia is a country near the equator, its weather is mostly tropical. There are two distinct seasons: dry and wet, with the dry season running from March to September. Meanwhile, the wet season starts in October and ends in April. However, take note that in some areas or islands, the months may vary.
During the dry season, the weather in Indonesia is hot and humid. Although Indonesians and other warm-weathered travelers have a high tolerance for hot weather, this may be difficult to adapt for travelers coming from colder areas. Additionally, there may be sudden tropical showers, especially during the afternoon. On the other hand, during the wet season, expect frequent rain showers, usually starting around noon until late afternoon. Other areas can also experience rainfall for more than two hours. Indonesia is also one of the rainiest places in the world, so make sure to pack accordingly.
Given Indonesia's vast land area, take note that the duration and months of the dry and wet seasons may vary. For example, while most places in Indonesia start the rainy season from October to April, some places have it from September to March or from March to August. So before buying that plane ticket, make sure to read and do additional research on the best time to visit Indonesia. Then, focus on the weather of your target destination.
Indonesia Weather by Month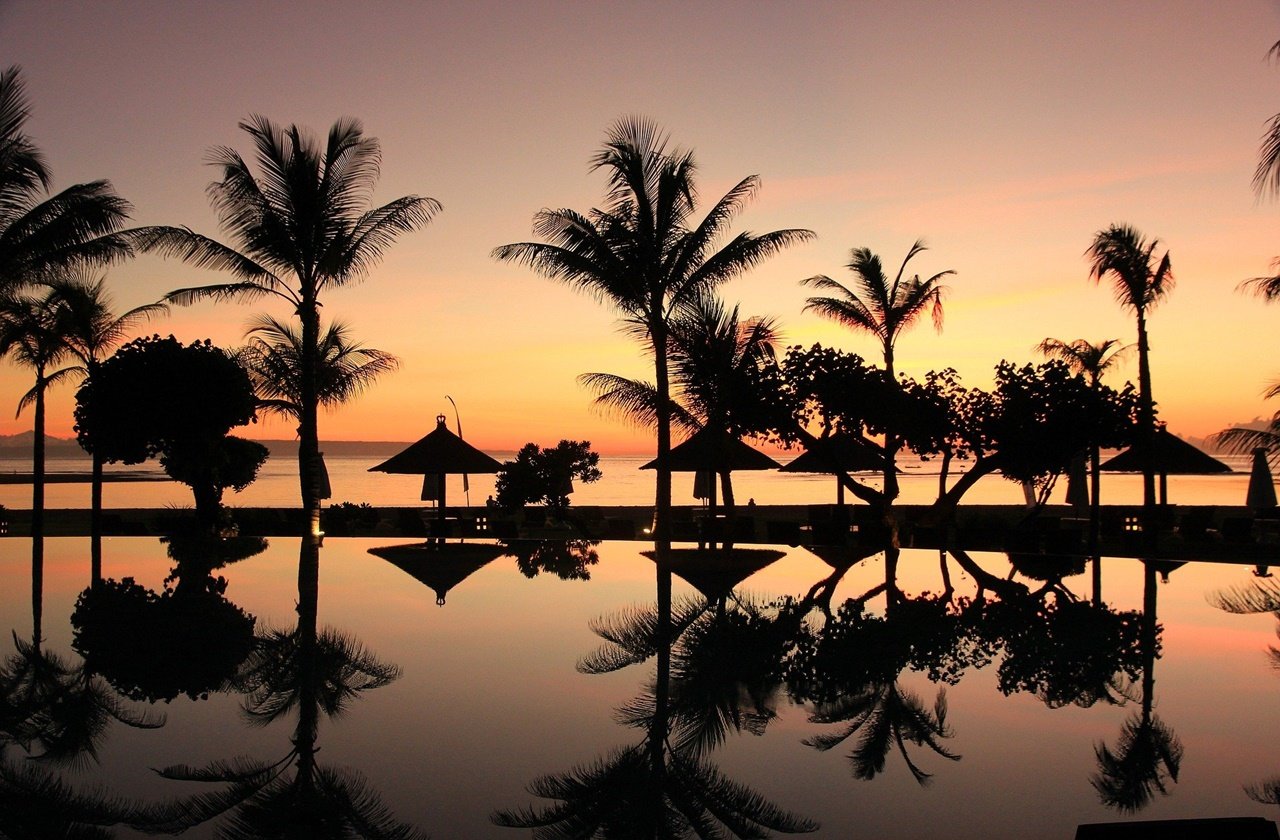 Photo by Sushuti on Pixabay
January
Unlike in other Asian destinations like Coron or El Nido in the Philippines, January isn't really the best time to visit Indonesia, weather-wise. There is rainfall in most parts of the country during the month as well. Although there's still an ample amount of sunshine, rain showers are more prevalent. However, in places like Bali, there are fewer chances of rainfall, so you may want to get ahead of the summer crowd and visit the beaches. Another option is Balikpapan in Borneo, which also has a white sand beach. January is also the low tourist season, so you may be able to score deals on flights and accommodation.
February
February in Indonesia still marks the rainy season, so you may want to skip this month for your dream beach getaway. Weather conditions are also unsuitable for snorkeling and diving. You still get sunny days, but these are short and there are sudden downpours throughout the days. If you plan on visiting Indonesia during this time, visit the waterfalls in North Sumatra as the place experiences less rainfall as compared to the rest of the country. Coupled with cheaper airfare and less crowds, a visit to Sumatra can make up for a worthwhile vacation.
March
As you approach the dry season, weather in Indonesia gradually becomes more suitable for travel. There may still be rainfall, but some areas start to have more sunny days especially during the latter half of the month. The weather in Kalimantan and Sumatra are improving as well as weather conditions in Surabaya and Lumpur. If you don't mind the short bursts of rain, March may be the best time to visit Indonesia, particularly areas like Bali. Since it's still part of the low tourist season, businesses offer special activities to accommodate the season.
April
April marks the start of the dry season in most areas and this is when beach resorts start welcoming tourists. You can still expect rainfall especially in areas like Lombok, Flores, and Nusa Tenggara. Meanwhile in some areas, they are less frequent and you can expect more sunny days. Because of the transition in weather and fewer tourists, the month is part of Indonesia's shoulder season. If you don't mind the weather, this is the best time to visit Indonesia because of the cheaper airfare and fewer crowds.
May
May signals the start of Indonesia's busy tourist season. Although there are still occasional rain showers, they don't last very long and they're not as intense as compared to the previous months. You may want to pack a light raincoat, but you may or may not need it. The days are bright and sunny and this is the perfect time to book luxury resorts in Bali since there aren't that many tourists yet. Additionally, Lombok and Java are good destinations to visit especially for travelers who want to climb the volcanos.
June
In terms of weather and crowds, this is the second best time to visit Indonesia. It's the month before the summer holidays in most western countries so you get to enjoy the beaches in Bali or the trains in Mount Bromo. On the eastern side of the country in Sulawesi, there are still short bouts of rainfall, but they don't last long. The average temperature falls at around 30°C, but it may be cooler in the mountainous regions in Java. If you want to enjoy the good weather before the surge of tourists, plan your trip to Indonesia this month.
July
Unlike the start of the year where the country is bombarded with rain showers, July brings the country plenty of bright and sunny days. This is the best time to visit Indonesia if you want to go hiking, snorkeling, or exploring the many islands of the country. North Sulawesi still experiences sudden downpours, but elsewhere in the country, the weather is perfect for traveling. Since the month has the best weather conditions, expect thick crowds. And if you plan on visiting in July, make sure to book your tickets and hotel in advance.
August
August is perhaps the busiest tourist season for Indonesia. The sunny weather continues, with the exception of a few areas in North Sulawesi and the islands in Raja Ampat. This is also one of the driest months of the year, but the humidity level makes it bearable. With an average temperature of 30°C, Indonesia enjoys the best weather in Southeast Asia. Likewise, expect plenty of tourists during this month, so make sure to plan ahead and secure your hotel and tours to avoid overpaying or running out of options.
September
Weather conditions in September are relatively the same as the weather in August. Although the days are hot and sunny, the humidity level balances it out. That way, travelers who are not used to the tropical weather can still find it pleasant. This is also perfect for land-based activities like hiking and sightseeing around different cities. Also, you won't be able to experience rainfall except for a few places in the Raja Ampat islands and North Sulawesi. Add the pleasant weather to the slowly dwindling summer crowd, and the month is another best time to visit Indonesia.
October
The month marks the end of favorable travel conditions before the wet season returns. There's still plenty of sun but in some areas like Sumatra, October is one of the wettest months. October is also the last month to enjoy the diving conditions of Lombok and in the Komodo National Park before the start of the rainy season. Rain showers usually start in the late morning to early afternoon and last for a couple of hours. But if you don't mind the sudden downpours, visiting Indonesia during the month is also good since there are plenty of things to do and there are fewer crowds.
November
November marks the start of the wet season in most areas, so this isn't the best time to visit Indonesia. Expect plenty of brief yet strong rain showers, although in Northern Sulawesi and in some areas of Bali, you can still enjoy a bit of sun. Hiking to volcanoes like Mount Batur is not advisable during this time due to flooding. At the Nusa Tenggara islands like Lombok and Flores, the heavy rainfall causes flooded roads and problems for inter-island ferry trips. Although the temperature remains at an average of 30°C, the humidity level starts to rise in November.
December
Although December is a festive month, it is also one of the wettest months in Indonesia. Heavy rain and thunderstorms are prevalent during this time with flooding being common especially in Jakarta. For trekkers, you may want to reschedule your hike to Mount Rinjani since the volcano is closed from December to March. December isn't also the best time to go diving in Manado Bay since the weather affects the overall visibility underwater. If you plan on visiting Southeast Asia to celebrate the holidays, choose Thailand or the Philippines as your winter getaway instead.
When Is the Best Time to Visit Indonesia?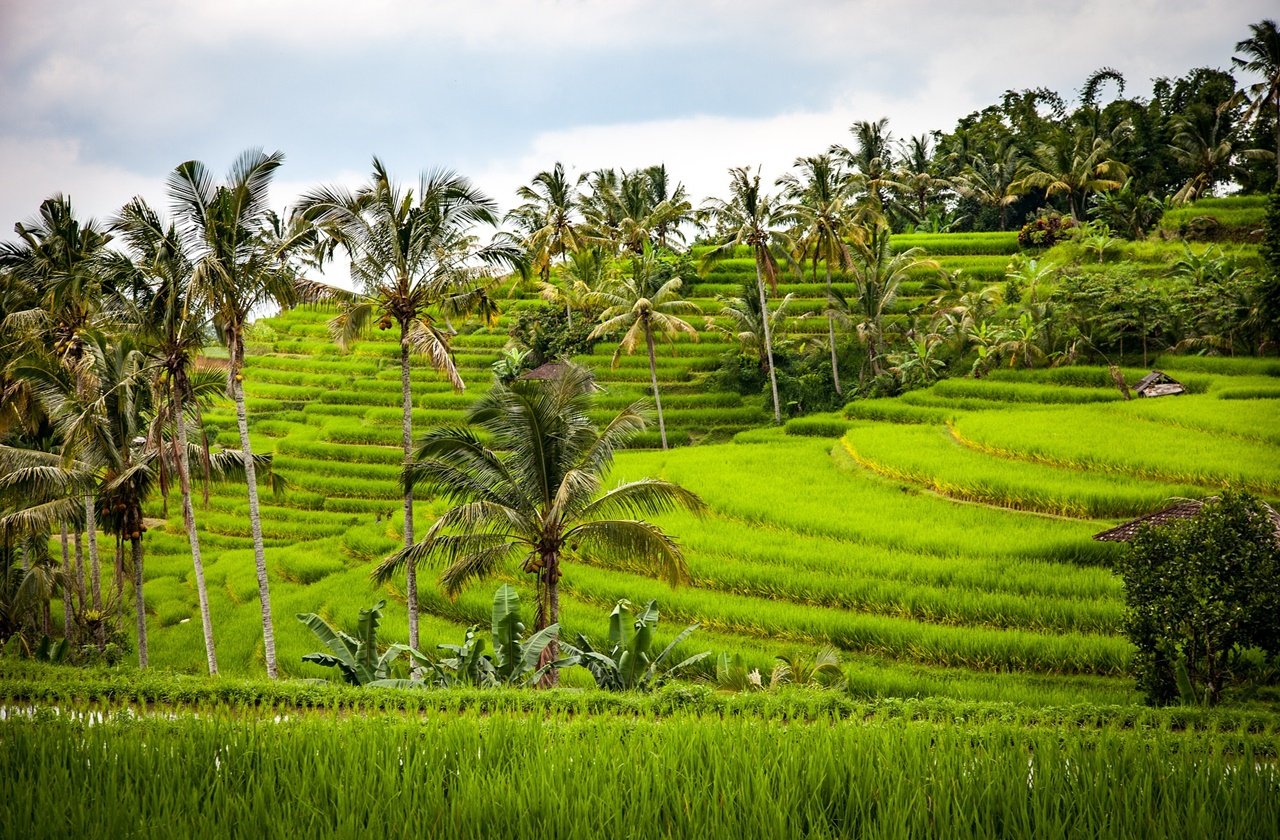 Photo by DaFranzos on Pixabay
The best time to visit Indonesia depends on what you want to do or where you want to go. If you plan on doing activities like hiking, surfing, or beach-hopping, it's best to avoid the wet season. Most volcano hikes are closed from December to March, so make sure to check weather conditions even before planning your trip.
For travelers who want to avoid large crowds, travel during the shoulder season before and after summer. You can still enjoy the warm weather without thick crowds, and hotels and airfare are relatively cheaper. The weather during the shoulder season isn't too hot and humid, so you can still enjoy hiking or going on bicycle rides around the island.
Aside from your activities, the destination also plays a big part in planning when to visit Indonesia. To visit the beaches or go diving in Lombok, plan your trip from April to September when diving conditions are at their best. Meanwhile, October to April are the peak diving months for Maluku and Papua. For travelers wanting to go to Bali, read our guide to know more about the best time to visit Bali! On the other hand, if you want to explore the capital city of Jakarta or hike the volcanos in Java, visit the island from May to June or in September when it's sunny and the humidity isn't unbearable.
Travel Seasons in Indonesia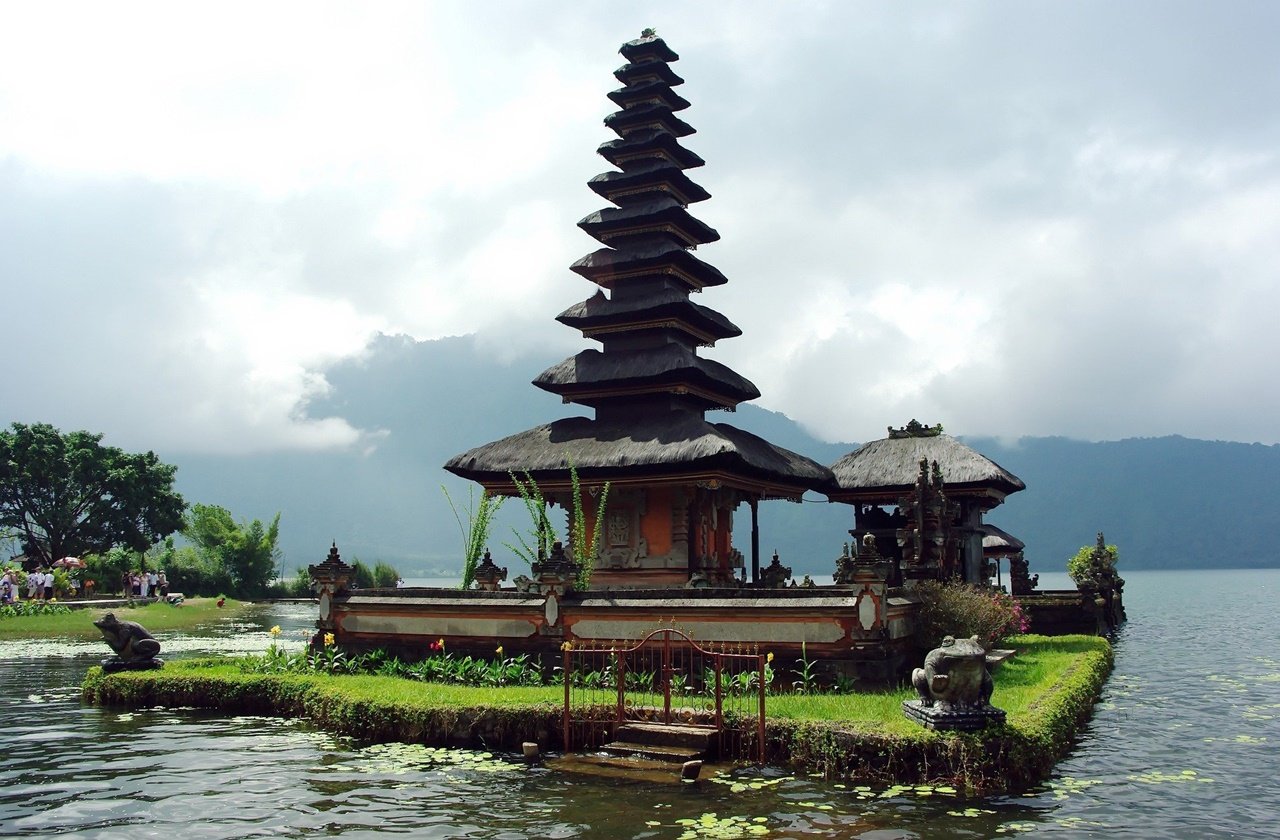 Photo by DEZALB on Pixabay
High Season
Indonesia's high tourist season falls from July to August when the weather conditions are at their best. This is easily the best time to visit Indonesia if you want to enjoy its tropical weather and tick off must-do activities on your bucket list. Since it's the high season, almost all tours are available and there are less chances of cancellation or rescheduling.
However, this is also the time when most tourists visit the country for their summer break. So if you're okay with visiting a crowded beach or waiting for a few minutes before getting that photo spot for yourself, this is a great time to visit Indonesia. During the high season, hotel prices, plane tickets, and activity rates are often priced higher. That being said, make sure to secure your accommodation, tickets, and everything else months in advance to avoid paying twice the amount.
Shoulder Season
If you want to enjoy the good weather minus the summer crowds, the shoulder season is the best time to visit Indonesia. In the country, this season falls from March to June and September to October. Weather-wise, days are sunny and water conditions are perfect for diving, snorkeling, and swimming on the beach. There may be scattered rains elsewhere in the archipelago, but they don't last that long.
Traveling during the shoulder season gives you the best of both worlds in terms of weather and the number of tourists. You can grab good hotel and flight deals and there's no need to hurry when booking tours. If you want to go hiking and trekking, you can best enjoy the activity during the shoulder season when the weather isn't too hot. However, there may be tours that are subject to weather conditions, especially during the early days of March and the later half of October.
Low Season
Lastly, Indonesia's low tourist season is from November to February. Flights and hotels are cheaper as compared to the prices during the high season. Additionally, the low season also comes hand-in-hand with the rainy season. If you visit during these months, you might not be able to see most of the country's tourist spots and enjoy its weather.
But despite the rainy season, you can still enjoy exploring Indonesia. In terms of tours and activities, most sites often close because of the inclement weather. Hiking trails are also not available during this time. However, most touristy cities have special activities that cater to the weather. And since there are less people, you can plan and book at the last minute. Although you won't get to enjoy the beach during the rainy season, there are still other indoor attractions you can visit.
What to Know Before Visiting Indonesia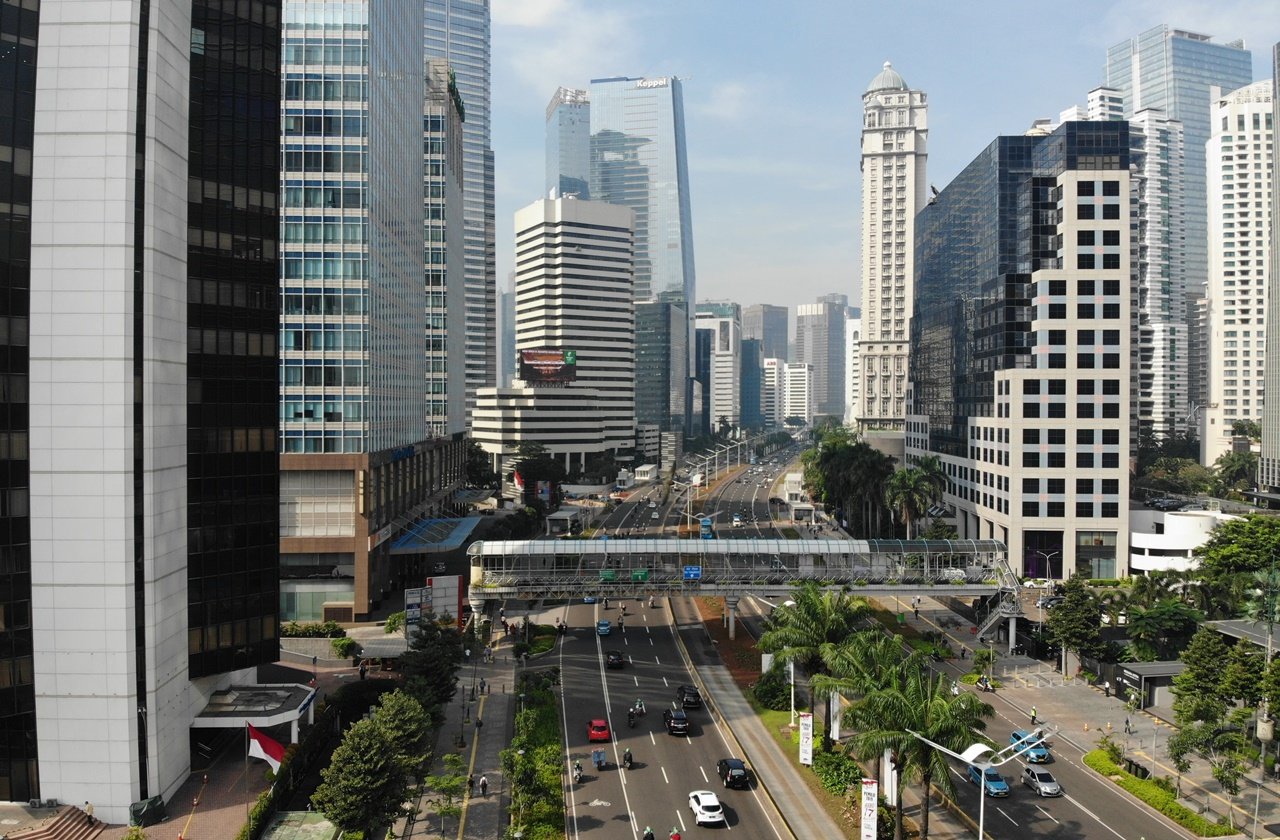 Photo by Afif Kusuma on Unsplash
Before visiting Indonesia, verify if you'll be needing a visa. Check the Indonesian visa policy if your country is included in their visa-free list. Otherwise, plan and secure your visa in advance.
Traffic in Indonesia, like in many Southeast Asian countries, is bad. When planning your itinerary, make sure to allot extra for travel time. Additionally, try not to fit too many plans in one day.
Internet speed and coverage in the country depends on where you will go. If you plan on purchasing a SIM card, ask around for the recommended telecommunications provider to get the best reception.
Avoid drinking the tap water wherever you go. Bring a water bottle with a built-in filter to avoid buying bottled water from shops and convenience stores.
Tipping in Indonesia isn't expected and you are free to tip depending on the service you receive.
Bahasa Indonesia is the commonly spoken language in the country. In addition, locals in most touristy cities can speak and understand conversational English. Indonesians are also friendly, so don't be shy to interact with them!
If you'll be staying at a guesthouse or if you'll visit a local household, make sure to remove your footwear before entering.
In Indonesia, it is considered rude to shake hands using your left hand, as it is locally known as the "wiping hand".
You can easily find ATMs in touristy destinations like Bali. However, outside Bali, ATMs are scarce so make sure to withdraw and have the local currency with you when exploring other destinations.
If you plan on traveling from one island to another, check and compare prices for flights and ferry and boat trips. In some cases, domestic flights are cheaper than ferry trips and are more convenient.
Plan Accordingly and Visit Indonesia!
Knowing when is the best time to visit Indonesia is important when planning a trip to the archipelago. It can either ruin your itinerary or give you a vacation to remember. It's also important to know where you want to go and what you want to do even before buying a plane ticket. That way, you get the best out of your holiday and enjoy it.
Given Indonesia's tropical weather, it's easier to understand and predict its annual weather and plan your trip around it. If you want to enjoy the warm and sunny weather at its peak, plan your trip from July to August. You can also plan sometime around May or September if you want to avoid the summer crowd. On the other hand, if you want to get the best bargain deals, plan your trip during the low tourist season. You might encounter some rain showers and sudden downpours, but you can learn and discover different things to do in Indonesia during this season. It might not be spent at the beach, but will definitely be one for the books!