The Ultimate Guide to El Nido Palawan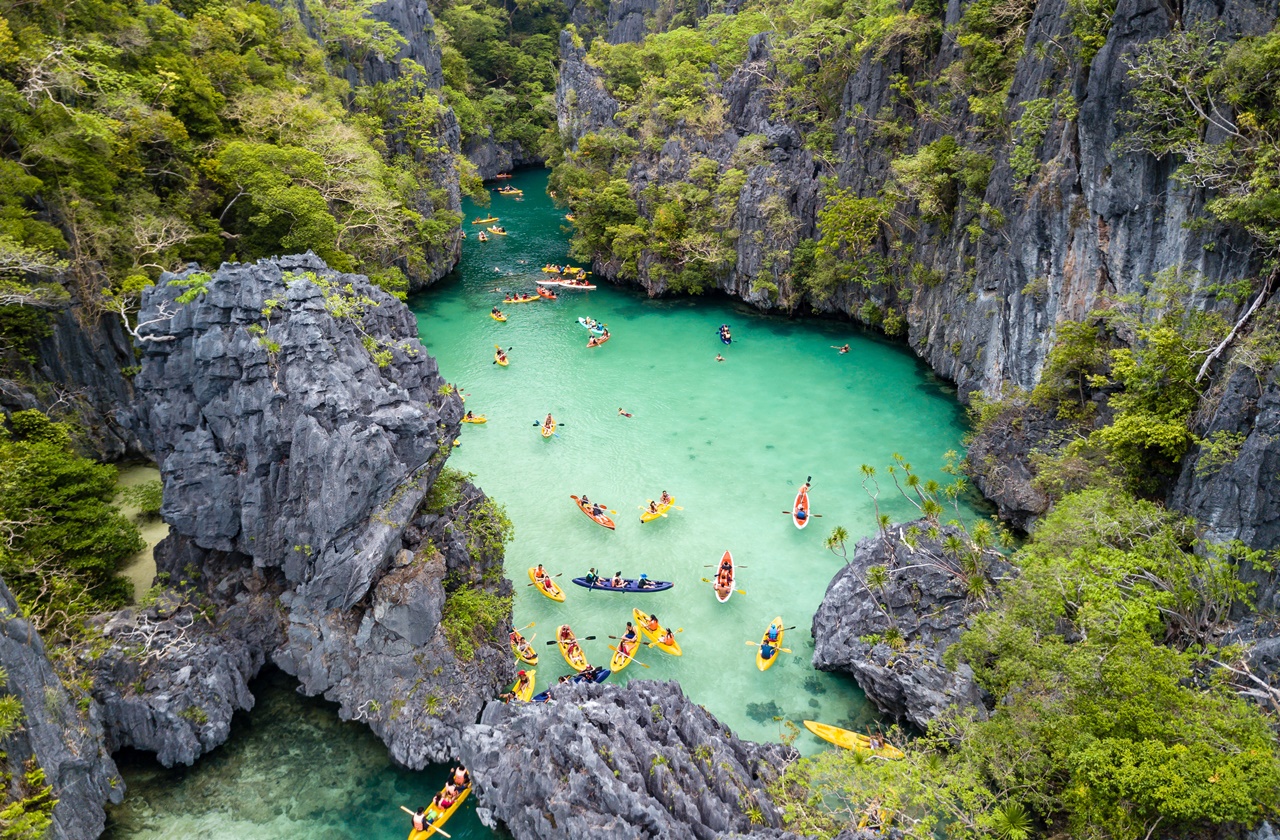 The Philippines is an archipelago blessed with warm weather, friendly locals, and some of the best coastlines in the world. One of the most visited destinations is El Nido, Palawan, hailed as one of the most beautiful places in the country. Along with Coron and Puerto Princesa, this area of Palawan welcomes millions of visitors every year, both local and foreign travelers. With picture-perfect beaches, rich marine life, and laid-back towns, who wouldn't want to visit this slice of paradise?
Itching to know more about El Nido? Read further and check out the best things to do and the best time to visit! Meanwhile, read our traveler's guide to Coron, Palawan to know more about this Philippine destination.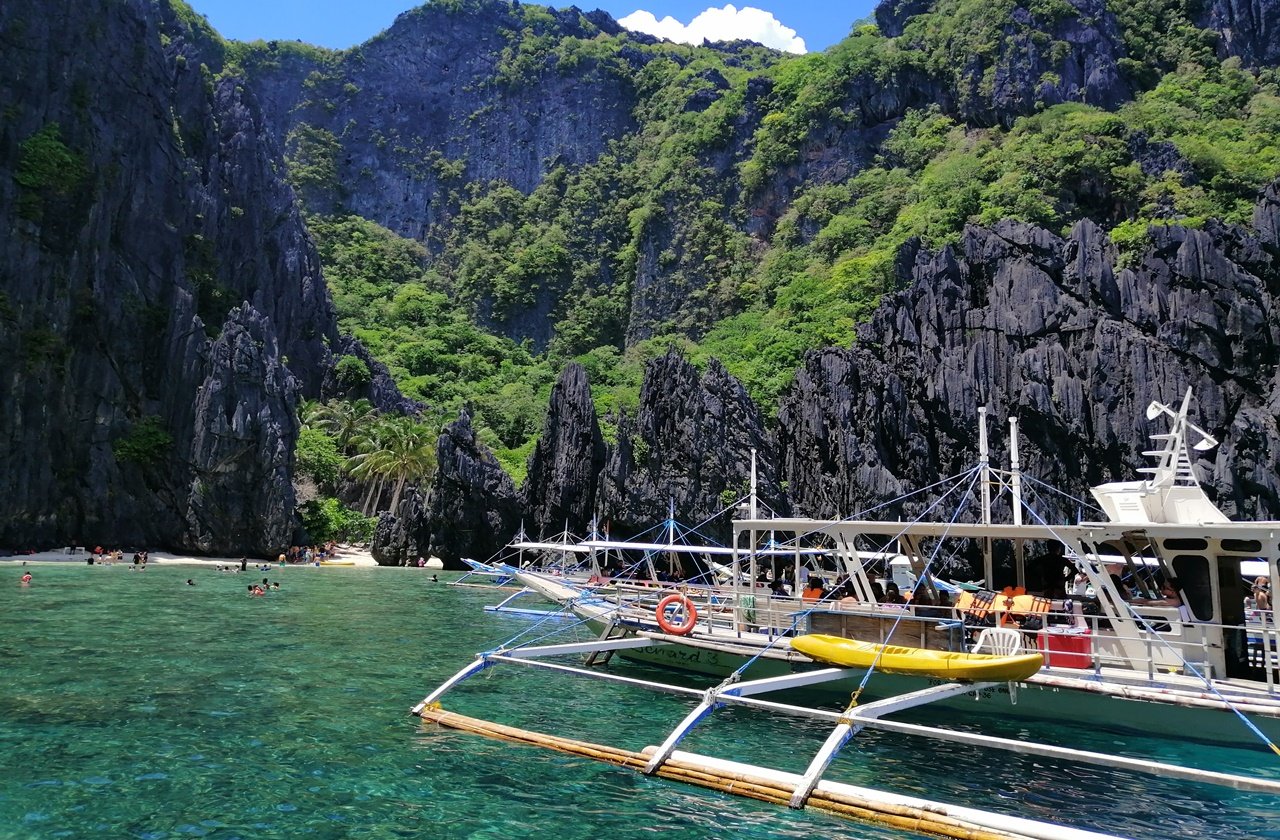 Photo by Victor on Unsplash
Situated in the northernmost area of Palawan Island, El Nido is part of the MIMAROPA (Mindoro, Marinduque, Romblon, and Palawan) region. Additionally, it is also on the western end of the Philippines, near the South China Sea (or the West Philippine Sea). El Nido, Palawan, is bordered by the Sulu Sea in the east, the Linapacan Strait in the south, and the South China Sea in the west.
With a land area of 465.1 square kilometers (179.6 sq mi), El Nido is a relatively smaller destination. However, it packs a lot of natural sites and places to see and visit.
How to Get to El Nido, Palawan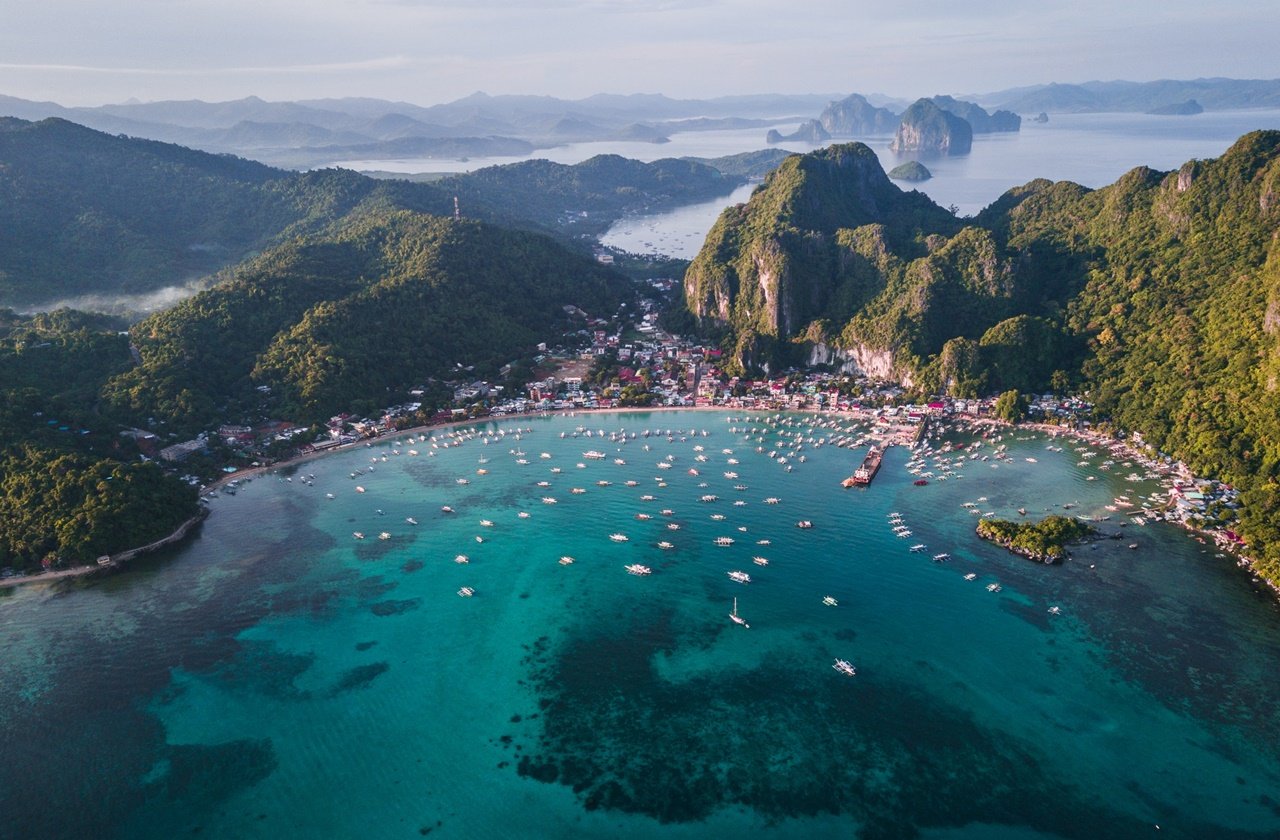 Photo by Eibner Saliba on Unsplash
Depending on your place of origin, you can go to El Nido by plane, ferry, van, or private car.
From Manila
If you're coming from Manila, the best and most convenient way to get to El Nido is by taking a direct flight from NAIA to Lio Airport (ENI). As of now, AirSwift is the only airline carrier that provides direct flights to and from the two airports. From Lio Airport, the town proper is only 30 minutes away.
Otherwise, you can take a flight from NAIA to Puerto Princesa International Airport (PPS). Then, you can take a van, bus, or private car to El Nido. Most travelers choose this route as the airfare to Puerto Princesa is cheaper as compared to taking a direct flight. However, you'll need to consider the 5 to 8-hour travel time between these two cities. If you're choosing this route, make sure to adjust your itinerary to make way for the travel time.
From Puerto Princesa
The commonly used option in traveling to El Nido is by taking a stopover at Puerto Princesa. As compared to taking direct flights, this is cheaper and lets you explore Palawan's capital city. Philippine Airlines, Air Asia, and Cebu Pacific have flights to Puerto Princesa. From there, you can take a van or bus to El Nido. Travel time can take between 5 and 8 hours, depending on the traffic conditions and your chosen mode of transportation.
Vans are a popular option since the travel time is faster, but the vehicle can only leave once all seats are occupied. There are also fewer bathroom and snack breaks in between trips. However, you can hire a private van if you're traveling with a group, but this is more expensive. On the other hand, buses are good for travelers with more luggage. Buses also have better legroom, but the downside is the travel time. Additionally, there are more stops along the way to pick up or drop off passengers aside from bathroom and snack breaks.
From Coron
You can get to El Nido from Coron by plane, by ferry, or by plane and van. Taking a ferry is the most common and cheaper option used by most travelers. Travel time takes around 4 hours, and if you take the noon trip, you can be at El Nido, Palawan, by the afternoon. However, some ferry operators can delay or cancel trips at the last minute so be sure to have updates on your booked trip. Otherwise, this is the more affordable option.
Another way to go from Coron to El Nido is by taking an AirSwift flight from Busuanga Airport to Lio Airport. This is the more convenient option since the travel time is shorter, but it is also more expensive, especially when traveling during the high season. There is only one flight per day, usually in the morning, and travel time takes less than an hour. If you want to travel between the two islands quickly, this should be your option.
If you want to squeeze in a short trip to Puerto Princesa before going to El Nido, you can do so by taking a plane and van. Take a flight from Busuanga Airport to Puerto Princesa Airport, but take note that these flights may have stopovers at Cebu or Manila. Then, take a van from Puerto Princesa to El Nido. This isn't the cheapest or the fastest choice, but it's perfect if you have the time to see more of what the Philippines has to offer.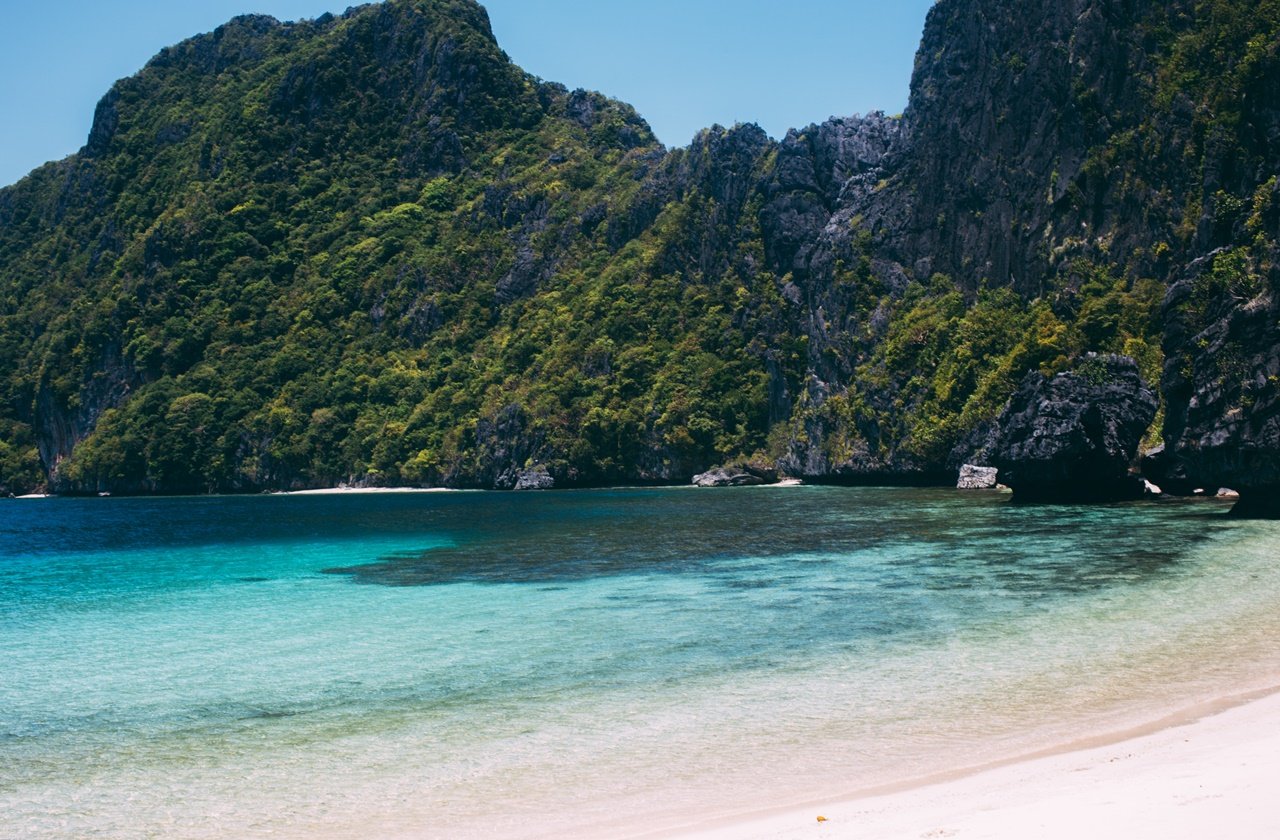 Photo by Charles Deluvio on Unsplash
Knowing the best time to visit El Nido, Palawan, is important because you'll be doing a lot of outdoor activities. That being said, November to May are the best months to visit El Nido when it comes to the weather.
The driest months occur between March and May, so if you don't mind tropical weather, these are the best times to visit El Nido. Since the weather is favorable, there are fewer chances for cancellations or rescheduling island hopping tours. These are also the peak summer months in the country, so expect more travelers and higher rates for lodging and activities.
El Nido's rainy season occurs during August to the first weeks of November, so avoid planning your trip during this time. While prices for hotels and airfare are lower, you might not be able to go diving or island hopping as the weather is less cooperative during this season. In addition, most establishments may also have reduced operating hours.
Where to Stay in El Nido Palawan
Happiness Hostel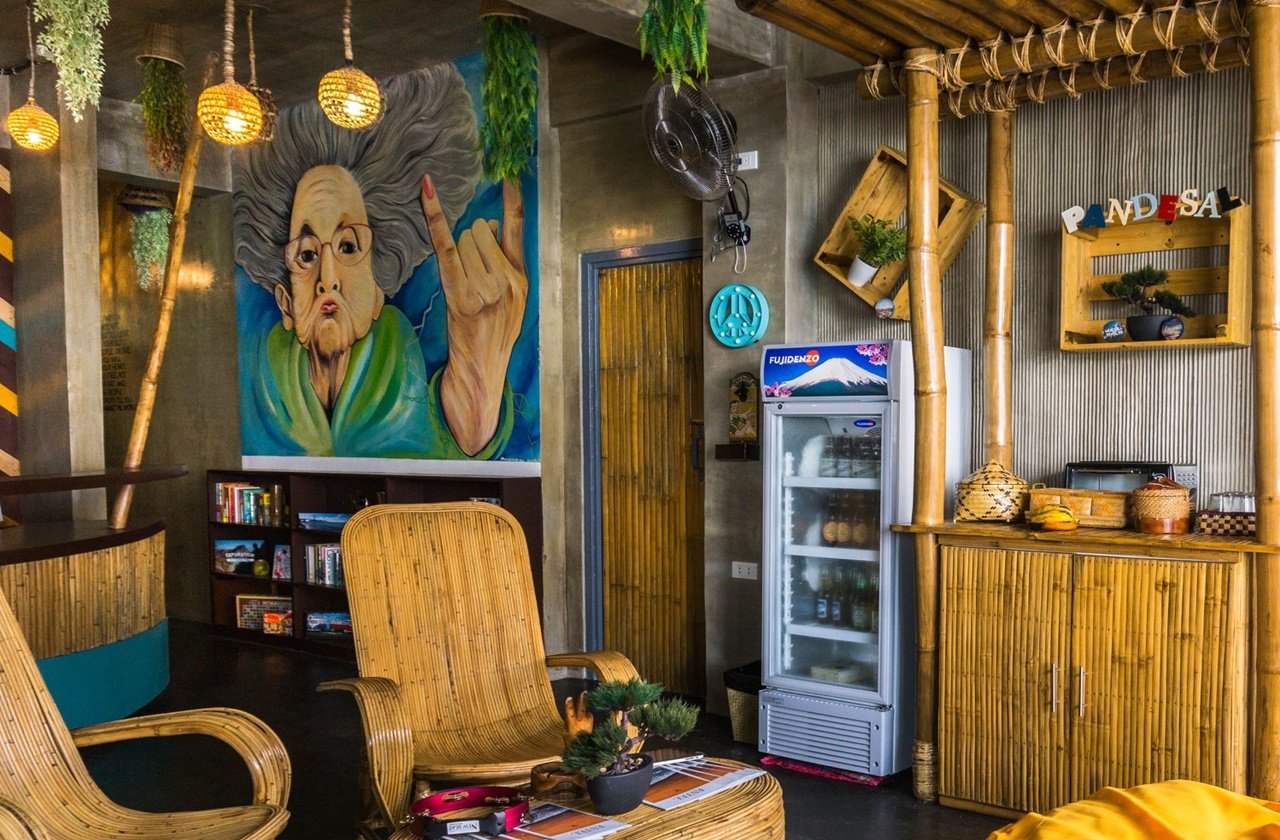 Photo from Happiness Hostel Facebook Page
Address: Serena St, Barangay Buena Suerte, El Nido, 5313 Palawan
Price: Starts at 11 USD per night
If you're looking for an affordable hostel that is close to town, Happiness Hostel is your best choice. Conveniently located in the town center, the hostel features spacious rooms with plush beds, nearby sockets, and individual partitions and curtains for privacy. Daily housekeeping, free WiFi, air conditioning, and hot and cold showers are also available. Hang out at the lounge where you can borrow a book or invite one of the guests to play board games. Happiness Hostel can also arrange island hopping tours, day tours, or transfers to Nacpan Beach. Below the main hostel is Happiness Beach Bar, a restaurant and bar that serves homemade Mediterranean-Middle Eastern food and cocktails.
Mad Monkey Hostel Nacpan Beach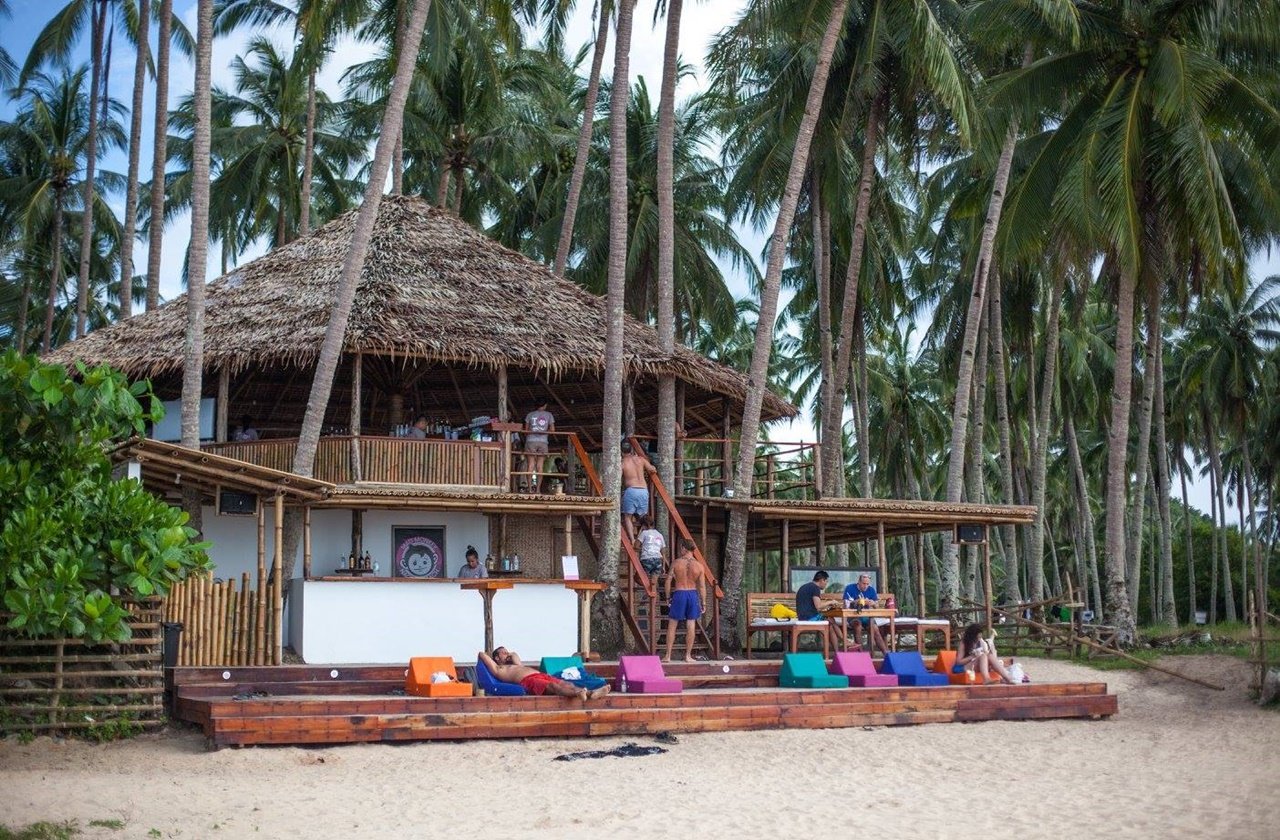 Photo from Mad Monkey Hostel Nacpan Facebook Page
Address: Nacpan Beach, Sitio Calitang, Barangay Bucana, El Nido, 5313 Palawan
Price: Starts at 19 USD per night
Mad Monkey Hostel may be 30 minutes away from the town proper, but its proximity to Nacpan Beach makes it one of the best hostels in El Nido. Located along the award-winning shores of Nacpan Beach, Mad Monkey Hostel offers dorm-type accommodations, private rooms, and even glamping tents. During the night, the hostel comes to life with lively parties, giving plenty of opportunities for socializing. Other fun activities include quiz nights, karaoke nights, beer pong games, and more. As it is located near the beach, you can easily arrange snorkeling, island hopping, paddle boarding, and diving activities. For travelers who want to eat, drink, and be merry, Mad Monkey Hostel is the best choice!
Spin Designer Hostel – El Nido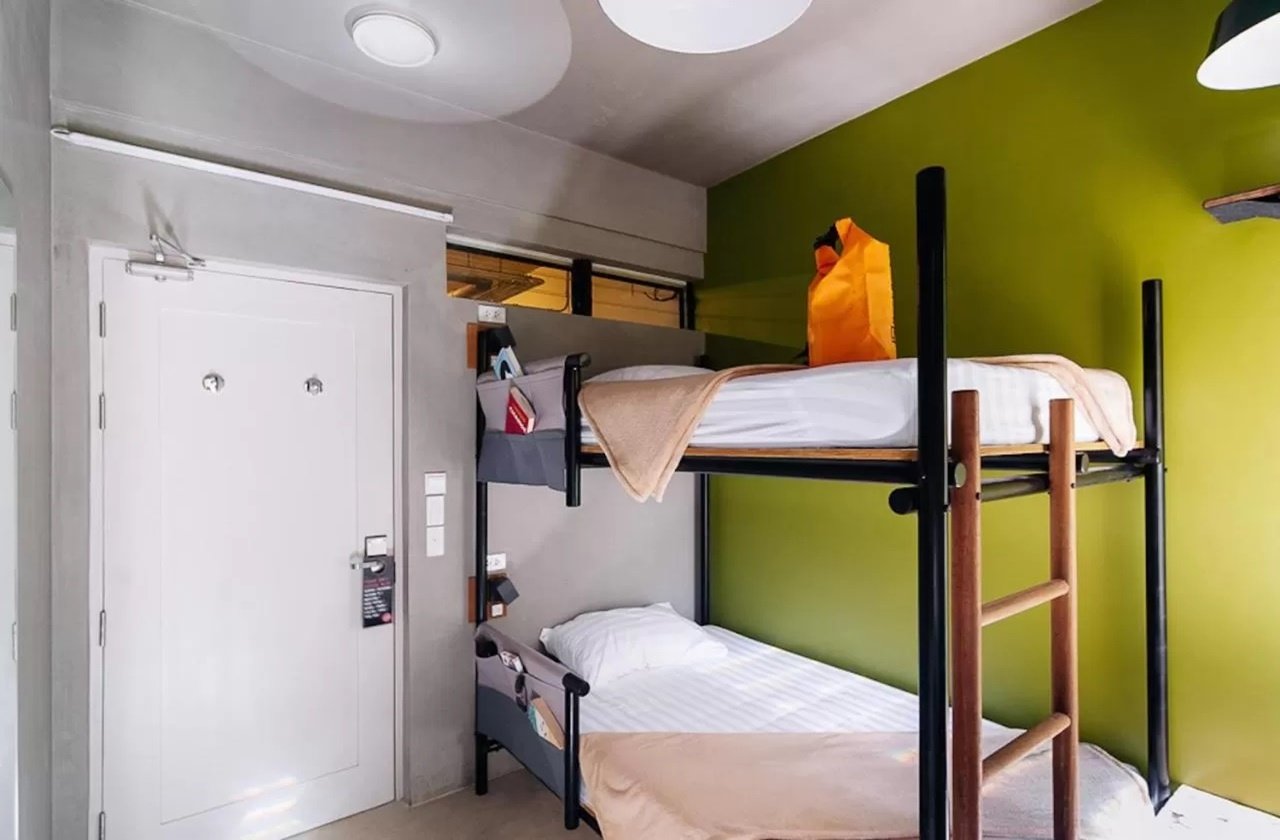 Photo from Spin Designer Hostel Booking.com Page
Address: Balinsasayaw Road cor. Calle Real, El Nido, 5313 Palawan
Price: Starts at 21 USD per night
Spin Designer Hostel is one of the top-rated and most popular choices for lodging in El Nido. They offer dorm rooms as well as private rooms with either shared or private bathrooms. Other hostel facilities include a shared kitchen, gaming room, and a shared terrace with a spectacular view of the forest. At night, sit back and catch a movie with your fellow travelers complete with drinks and free popcorn. On other nights, play a game of beer pong or sip on refreshing margaritas as you mingle and make new friends. Since the hostel is only a 5-minute walk from the town proper, this makes it easier for you to explore the nearby establishments or grab a bite to eat.
The Nest El Nido Beach Resort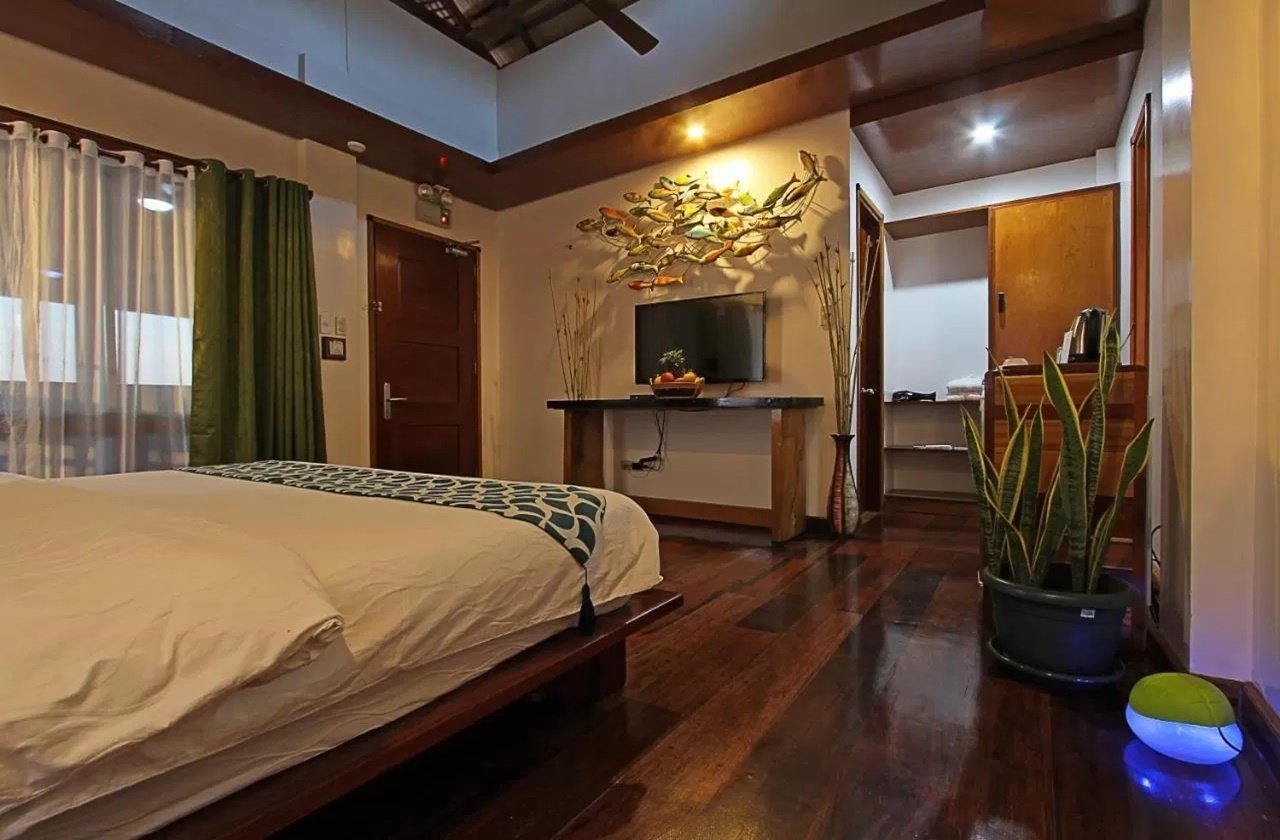 Photo from The Nest El Nido Beach Resort Booking.com Page
Address: Sitio Caalan, Barangay Masagana, El Nido, 5313 Palawan
Price: Starts at 166 USD per night
With a beachfront view, The Nest El Nido Beach Resort is an affordable yet high-quality accommodation. This El Nido Palawan resort features air-conditioned rooms complete with a flat-screen TV with cable channels, a minibar, and a private bathroom. As you start your day, feast on a delicious continental breakfast with a view of Cadlao Island. Relax and marvel at the view of Bacuit Bay on the designated yoga floor. You can also go island hopping without having to go through the crowd of tourists on the town's main beach. The Nest El Nido is within a 10-minute walk from the town proper so you can easily explore the town and shop for souvenirs.
El Nido Resorts Miniloc Island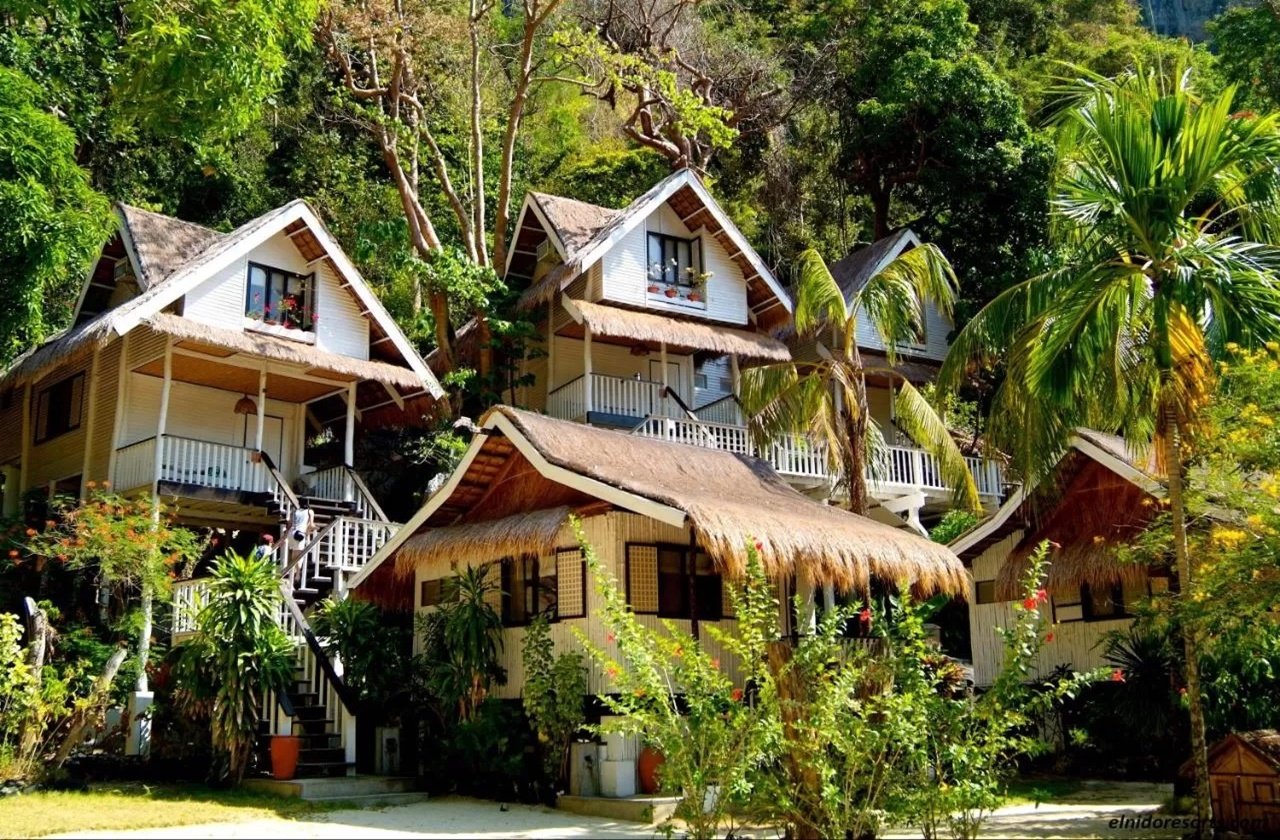 Photo from El Nido Resorts Miniloc Island Booking.com Page
Address: Miniloc Island, El Nido, 5313 Palawan
Price: Starts at 469 USD per night
Located in the stunning Miniloc Island, El Nido Resorts – Miniloc Island is the best luxury accommodation. All rooms feature designs made from indigenous Filipino materials with a modern touch. Choose between rooms by the beach, cottages surrounded by lush gardens, or villas built on stilts. Staying at El Nido Resorts makes you feel like you're in a gorgeous coastal village surrounded by clear blue waters and Palawan's signature limestone cliffs. Additionally, enjoy the privileges of having a private beach and a range of different tours and activities. Miniloc Island is also a good jump-off point to visiting attractions like the Big and Small Lagoons, Snake Island, and more.
Things to Do
1. Join an Island Hopping Tour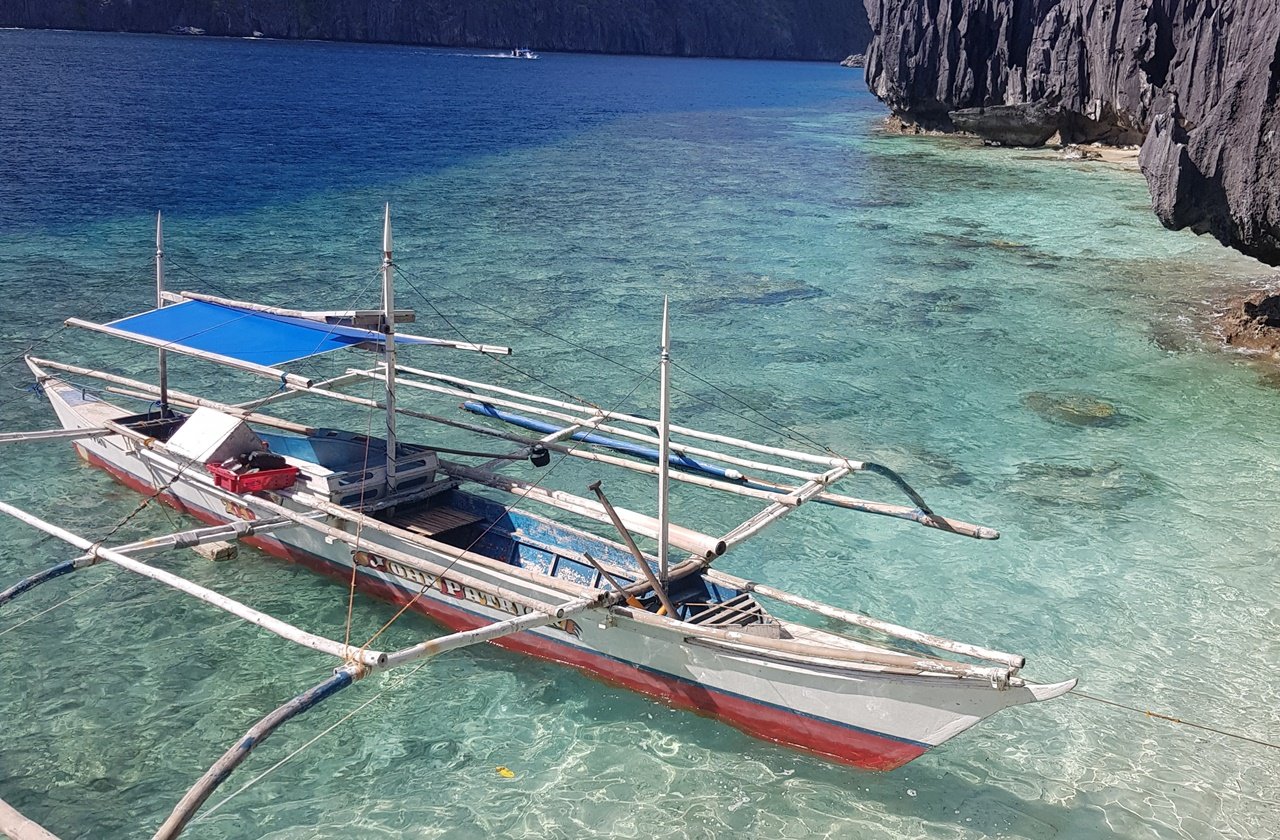 Photo by Matthew De Zen on Unsplash
If you're visiting a beach destination like El Nido, island hopping is definitely on top of your must-do activities! These tours let you discover the beauty of Palawan's islands as well as see the rich marine life of the Philippines. What's also great about island hopping in El Nido is that the tours are classified into four (Tour A, B, C, and D). These tours visit different locations like the Small and Big Lagoons, Shimizu Island, Hidden Beach, and more. All tour operators offer the same tours at the same price, so you won't have to worry about choosing which is the cheaper or better tour. And like all island hopping tours in the Philippines, it includes the use of snorkeling gear and a freshly-cooked lunch.
2. Have Pizza at Trattoria Altrove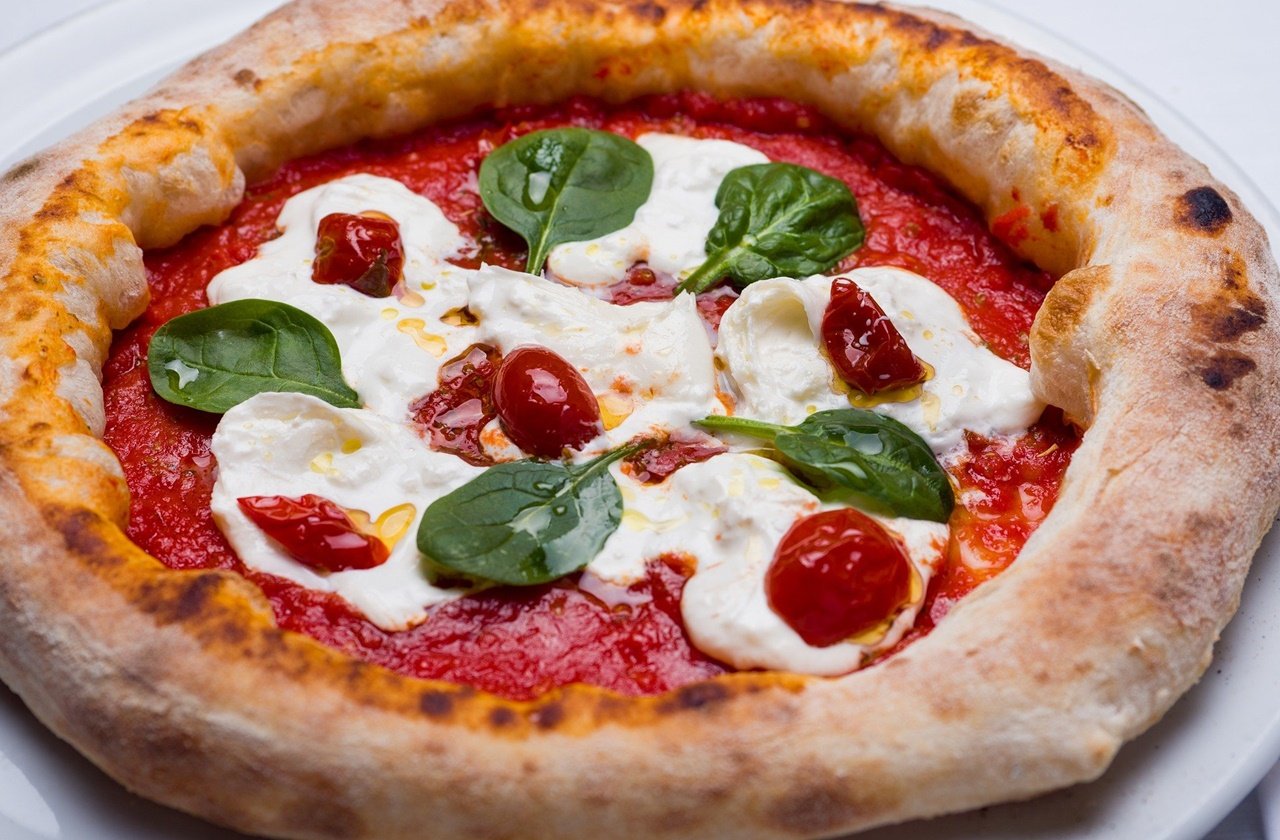 Photo by MatteoPhotoPro2020 on Pixabay
Lechon, balut, and halo-halo are some of the must-try Filipino dishes, but El Nido also has other restaurants you shouldn't miss. Nestled in the town center's food hub is Trattoria Altrove El Nido. If the name sounds familiar, you might have seen a similar branch in Cebu, Coron, and Metro Manila. Trattoria Altrove specializes in Italian food like pizza, pasta, risotto, and more. Aside from their best-selling Pancetta Con Tartufo Pizza, you can also make your own pizza by selecting your choice of toppings. Just like in other branches, you may get to see a queue of people waiting outside. However, Trattoria Altrove recently opened an "express branch" if you want to avoid waiting in line.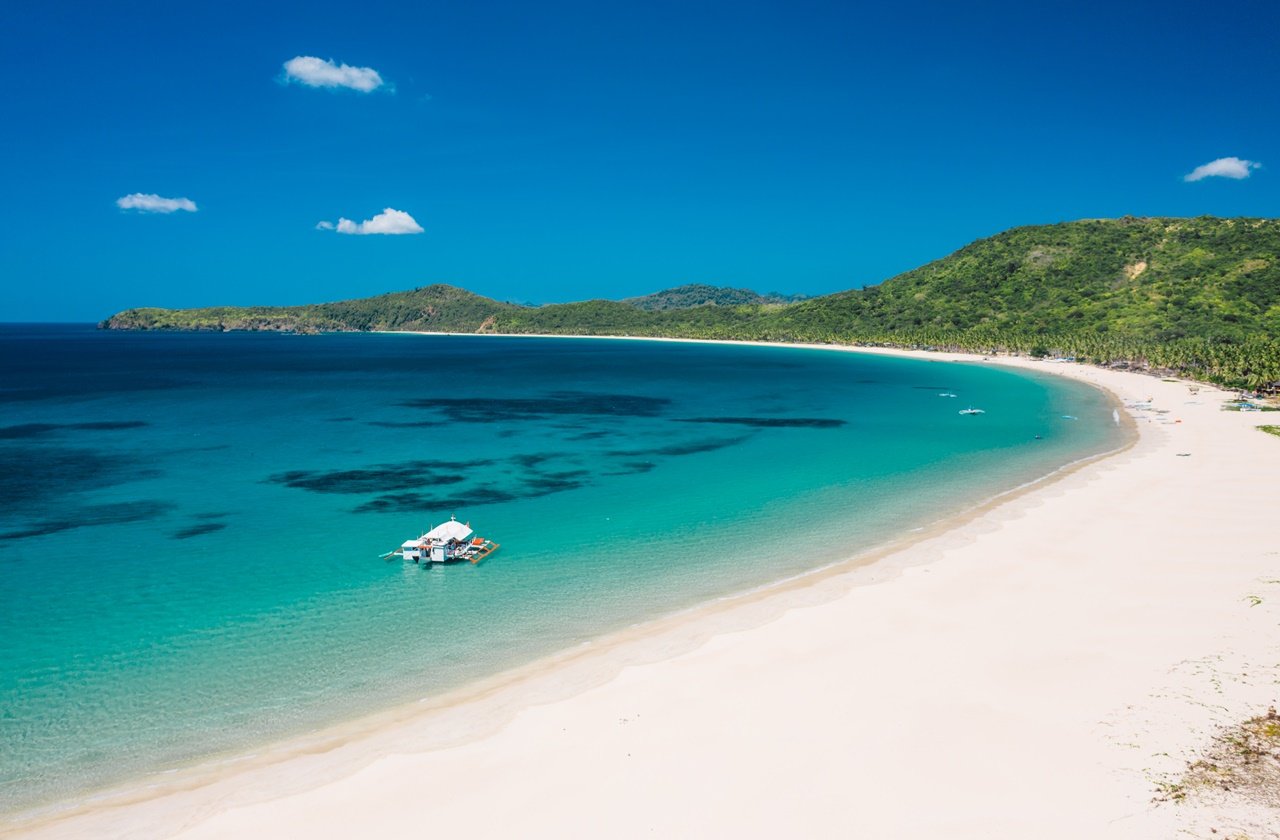 Photo by kbarzycki on Adobe Stock
Nacpan Beach is one of the most popular destinations in El Nido, Palawan, thanks to its fine sand and laid-back atmosphere. Additionally, its clear waters and scenic coastline earned its title as one of the best beaches around. It is a 30-minute trip from the town proper and you can go here by taking a van or motorbike. But if your accommodation is within a walking distance from Nacpan Beach, good for you! Easily the best thing to do here is to take a dip in its waters and relax by the shore. You can also visit the small hill nearby and catch panoramic views of the sea. Best of all, Nacpan Beach has over 4 kilometers of golden sand, so it doesn't get crowded even during the high season!
4. Go Snorkeling or Diving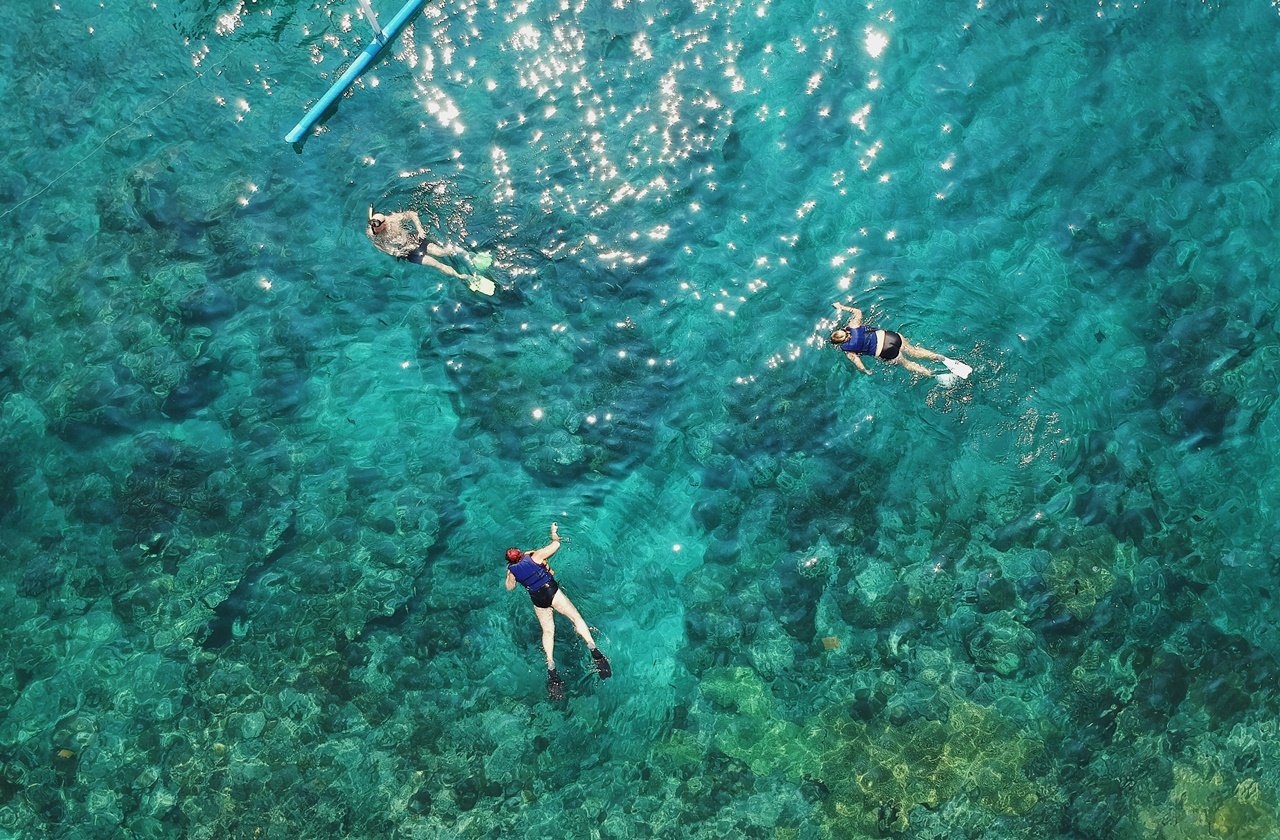 Photo by Taylor Simpson on Unsplash
Whether you're a beginner or an experienced diver, you'll never get tired of seeing the marine life in El Nido. There are more than 40 dive sites which are all a boat ride away from town. Snorkeling or diving at El Nido is also ideal for beginners since there are shallow dives where you can see colorful coral gardens. Depending on your island hopping tour, you can see a variety of diving sites teeming with corals and underwater species. Some of the popular diving sites are Miniloc Island, Dilumacad Island, Nat-Nat Beach, and North Rock. You can arrange diving or snorkeling tours via local activity providers. For those interested in learning the basics of snorkeling or diving, you can sign up for lessons.
5. Catch the Sunset at Las Cabanas Beach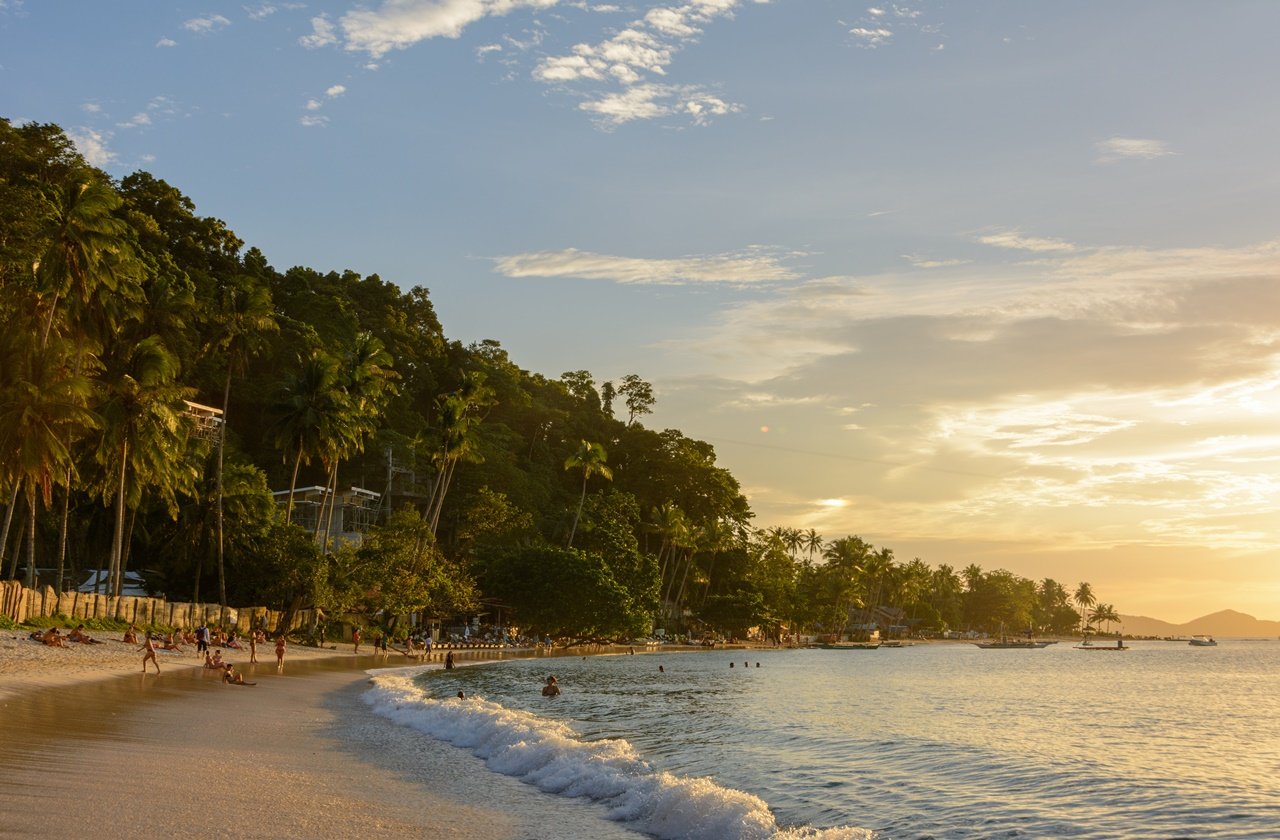 Photo by Maks_Ershov on Adobe Stock
While not as heavily populated as Nacpan Beach, Las Cabanas Beach is a great place to catch the sunset. Locally known as Marimegmeg Beach, this El Nido, Palawan, destination is perfect for those who chill by the beach and have a couple of drinks and snacks. You can take a tricycle or a motorcycle to get to the beach. Along the Las Cabanas coast, you'll find a number of restaurants and bars where you can have a meal as you watch the sunset. Another good thing about Las Cabanas is that it also has a 750-meter long zipline that takes you through some of the best sceneries of El Nido.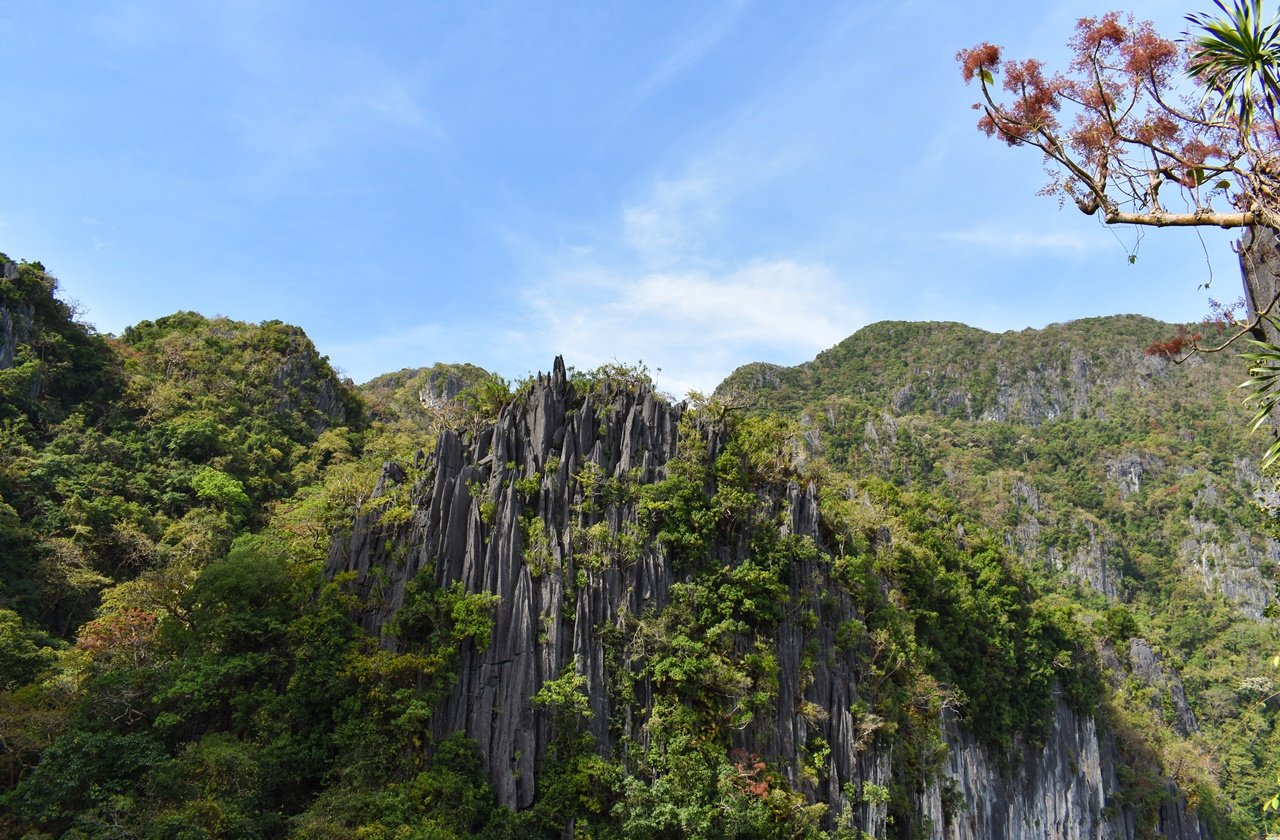 Photo by Jemelee Alvear on Adobe Stock
For thrill-seekers, a climb to the peak of Taraw Cliff should be part of their itinerary. This 230-meter high cliff gives you a gorgeous view of El Nido's main beach as well as its neighboring islands. A trek at Taraw Cliff takes about two hours and is not the easiest since it is steep and there have been cases of accidents and even deaths. That being said, you'll need a professional guide and you should wear appropriate clothing. But the breathtaking view of El Nido makes up for the difficult climb. On the other hand, if you prefer a less strenuous way to climb Taraw Cliff, you can try the Canopy Walk. Helmets, harnesses, and tour guides are included in the tour price.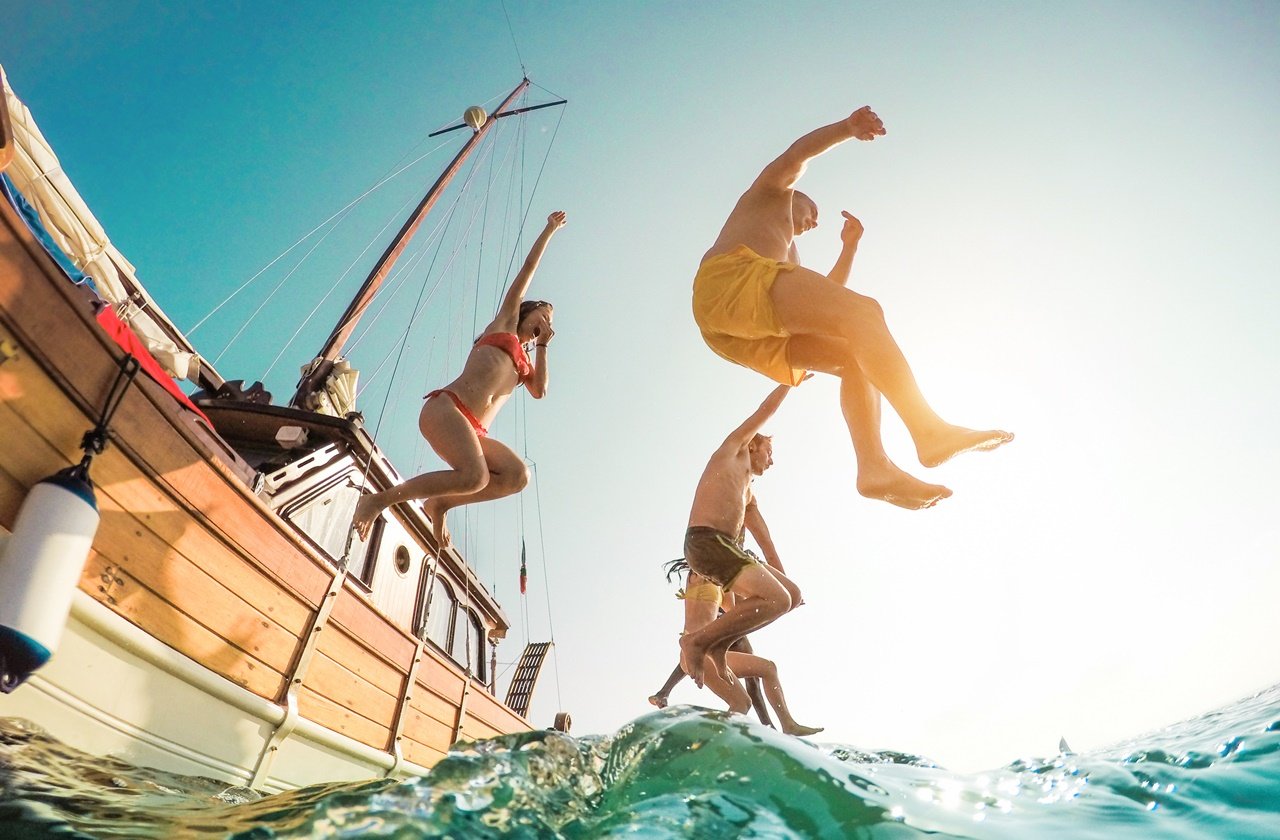 Photo by DisobeyArt on Adobe Stock
Combine the excitement of parties and exploring different islands and beaches and you get the perks of a party boat! Enjoy free-flowing booze along with jovial music and El Nido's iconic scenery as you cruise on its blue waters. These boats operate like a regular island hopping tour, except that the 2-story boats include a slide and that they take lesser traveled routes. Unlike other tours that stop at a beach or lagoon for 30 minutes to an hour, these party boats give you plenty of time to swim, dive, snorkel, and have fun. Pick-up starts before noon or in the morning and ends after sunset, a perfect way to cap off a unique yet memorable activity in El Nido Palawan.
8. Eat and Shop for Souvenirs at El Nido Boutique & Art Cafe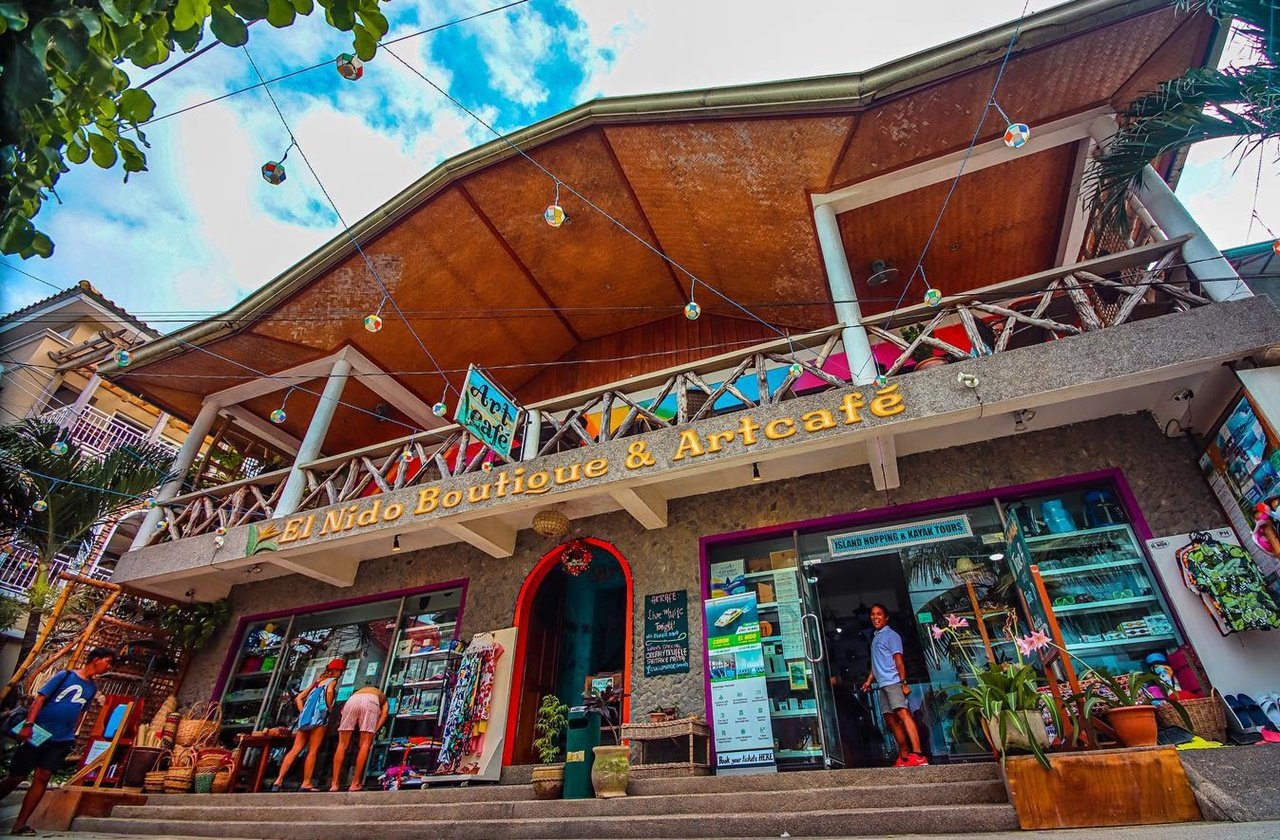 Photo from El Nido Boutique & Art Cafe Facebook Page
El Nido Boutique & Art Cafe is more than just an all-around restaurant, cafe, and bar. Aside from its food, it is also a one-stop-shop where you can shop for trinkets and souvenirs to take home. After a day of island hopping or relaxing by the beach, visit the El Nido Boutique & Art Cafe and enjoy their homemade bread, pizza, pasta, and more. Their farm-to-table approach guarantees that you get only the best organic produce on your plate. Admire the view of El Nido as you savor your delicious meal and hear music from the band. Then, head downstairs and buy accessories, clothes, snorkeling equipment, and more.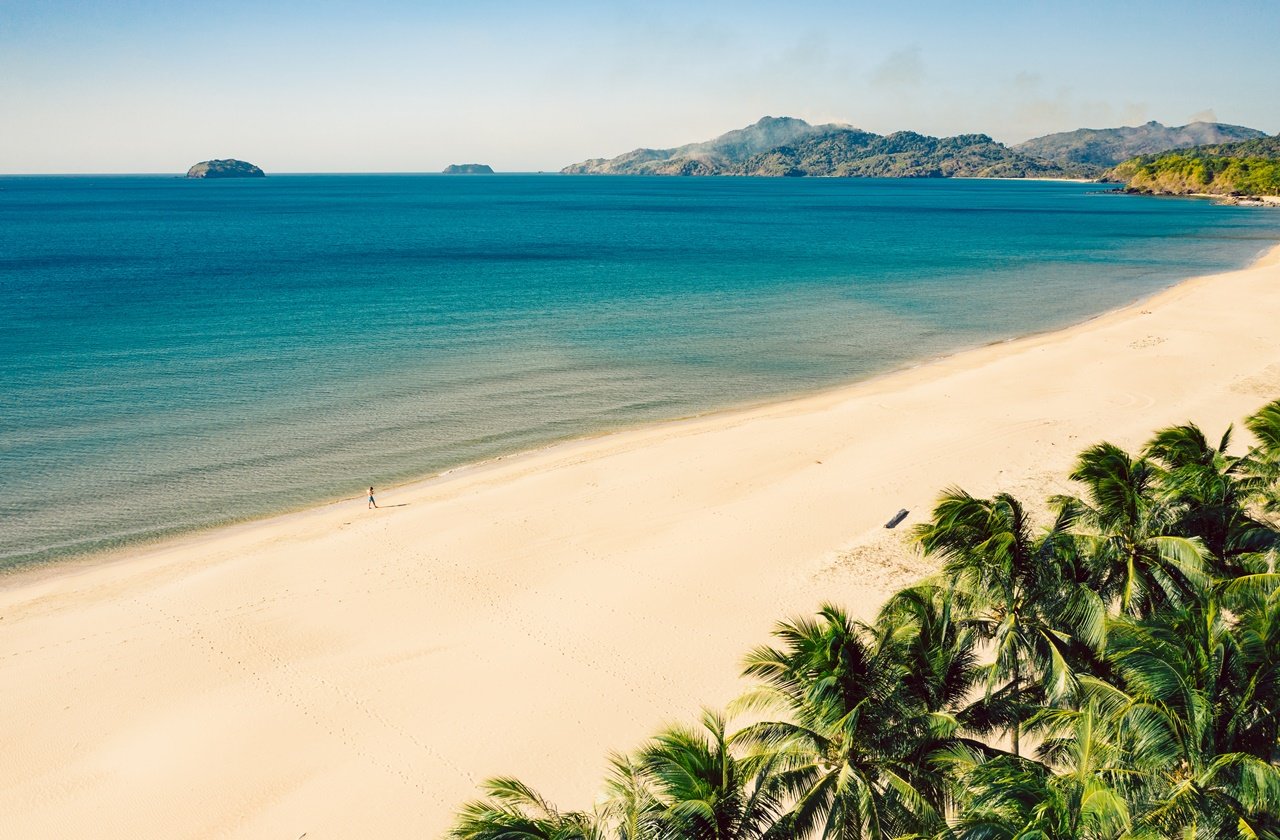 Photo by kbarzycki on Adobe Stock
When you mention the Philippines and surfing, Siargao Island immediately comes to your mind. However, Duli Beach is also an unmissable surfing destination. This 2-kilometer long beach is popular among locals and foreigners alike for its waves and environment. Just pay the entrance fee and feel free to swim, surf, or simply just relax by the beach. The waves are in the ideal condition for surfing from November to April, so if you're visiting within that window, make sure to have this in your itinerary. In addition, you can rent a surfboard or feel free to bring your own. Beginner surfers can also take surfing classes for less than 20 USD.
10. See the Nagkalit-kalit Waterfalls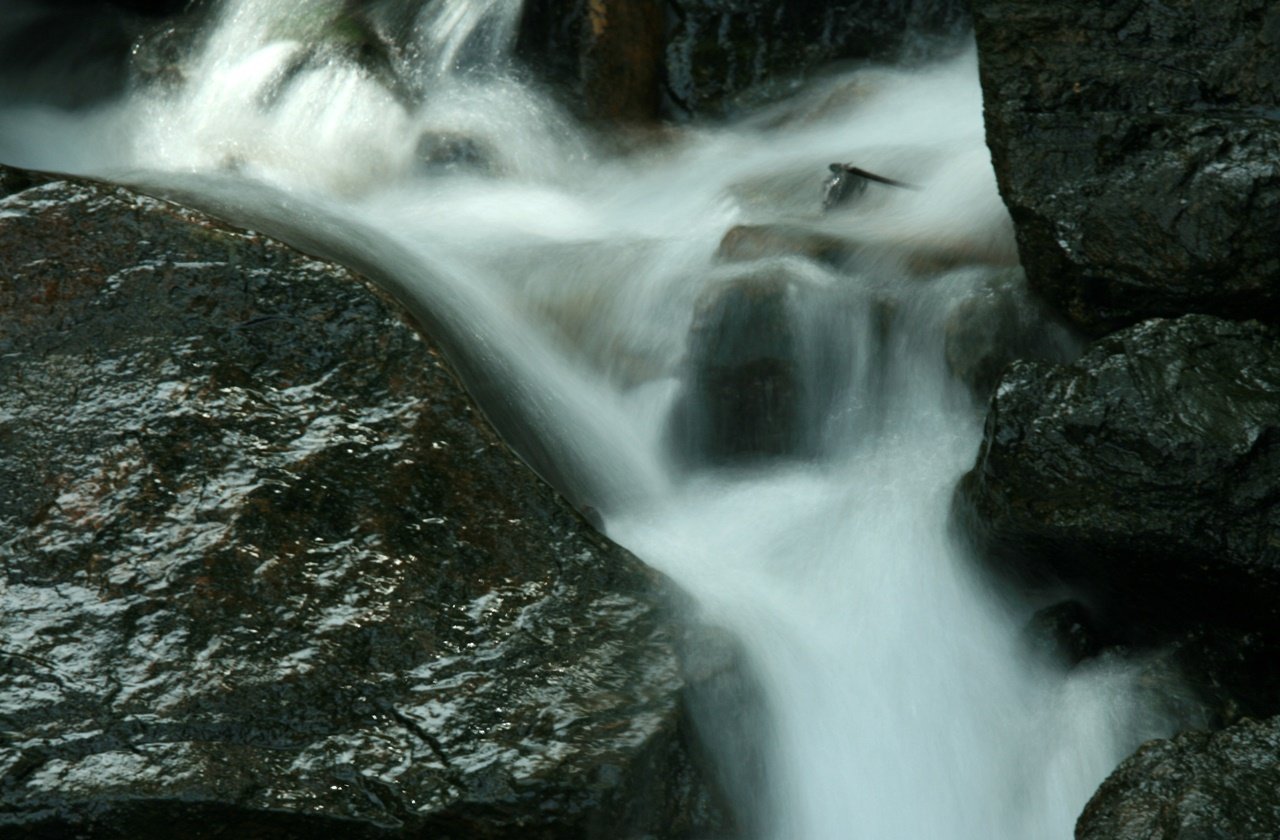 Photo by Sam D'Cruz on Adobe Stock
Other than beaches and coral reefs, El Nido Palawan is also a good destination if you want to chase waterfalls. One of the popular waterfalls in the area is the Nagkalit-kalit Waterfalls. Set off on a short hike between tall palm trees and small rivers. The hike takes about 20 to 45 minutes and you'll need a guide to visit the falls. Upon arriving at the waterfalls, find a huge vertical stream with a smaller waterfall that forms a relatively shallow pool. Since the area is unspoiled and underdeveloped, it allows you to appreciate the natural beauty of the environment. Swim through its cool waters, a welcome change from the harsh tropical weather of Palawan.
Things to Know Before Visiting El Nido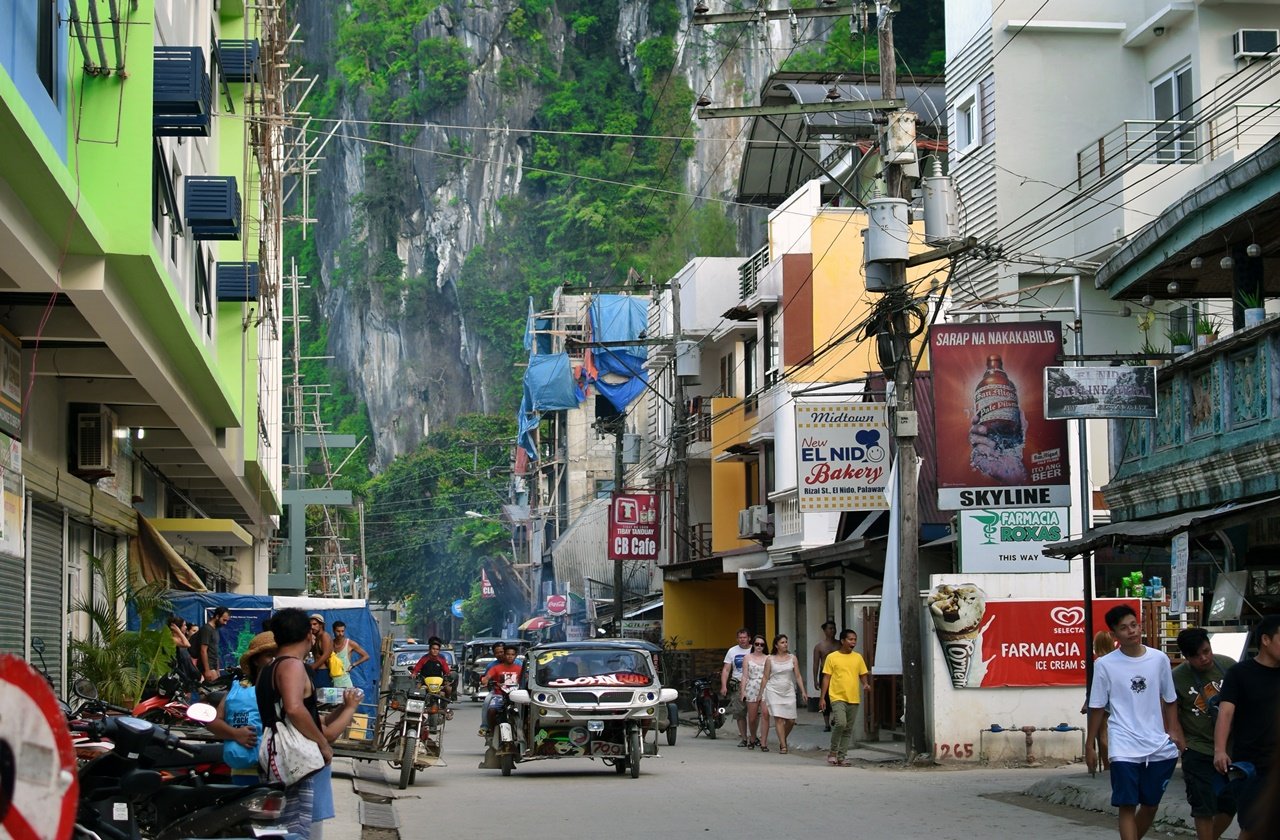 Photo by John Mayer on Unsplash
Like most parts of the Philippines, English is the second most spoken language in El Nido Palawan. That being said, there's no need to worry about the locals misunderstanding you since most of them understand or can speak conversational English.
There are more or less 10 ATMs in El Nido town proper. As there's no guarantee that all machines will be online, it's best to bring enough cash for your trip. Most luxury hotels and restaurants accept credit cards, but there are additional foreign transaction fees.
You can go around El Nido by motorcycle, tricycle, or van. If you have a valid license, you can rent a motorcycle for 6 to 10 USD per day. In addition, you can also hire a tricycle or motorcycle if you plan on visiting far-flung areas.
While hotels and restaurants offer free WiFi, take note that the internet connection in the country, in general, isn't fast.
El Nido is one of the most popular tourist destinations in the country, so be sure to secure your accommodation early, especially during the high tourist season.
There's no hospital in El Nido, but there's a small medical center where you can be treated for mild health issues. If you'll need further medical attention, the nearest hospital at Taytay is 50 kilometers. For more serious cases, you will be brought to Puerto Princesa, a 5 or 8-hour trip away.
As El Nido is a tropical destination, don't forget to bring sunscreen, insect repellent, anti-nausea medicine, and prescription medicine (if needed).
Power outages are common and they can last for a few hours to a day.
Invest in a good pair of aqua shoes to avoid injuries caused by stepping on sea urchins, rocks, and corals.
Explore the Beauty of El Nido, Palawan!
Like its northern counterpart Coron, El Nido offers you the best of what Palawan has to offer. Gold and white sand beaches, picturesque limestone cliffs, and a rich underwater world are just some of the things you can see here. However, unlike Coron, you don't have to take a boat to visit the beaches in El Nido since they are within a walking distance or a short drive away. El Nido is also famous for its nightlife, although not as vigorous as Boracay and as quiet as Coron.
You can easily visit El Nido, Palawa, from Coron, Puerto Princesa, and Manila by plane, ferry, van, and more. So what are you waiting for? Pack your best swimwear and travel essentials, and visit the beautiful town of El Nido!