The 8 Amazing Cities In Indonesia You Must Visit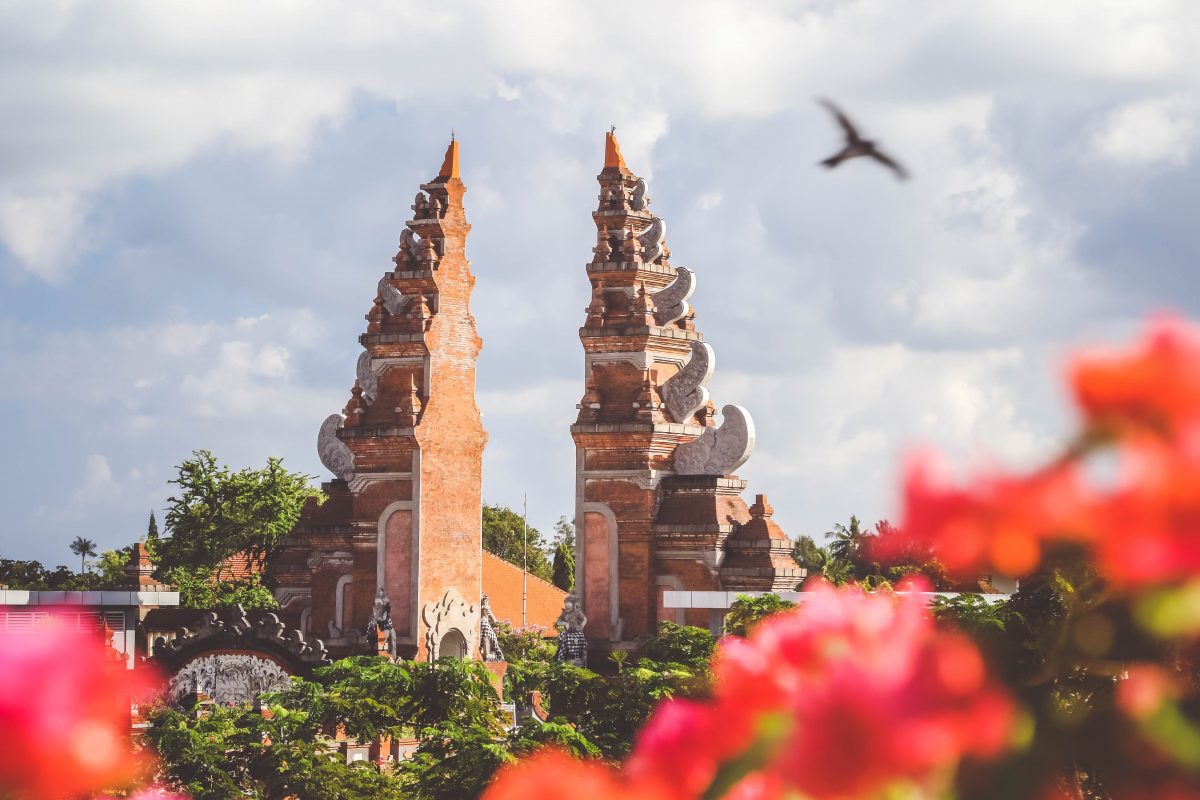 Thanks to its strategic location and colonial past, Indonesia has become a melting pot of cultures in Southeast Asia. It's gorgeous natural wonders, rich history, culture and its rise as a modern country all make many cities in Indonesia interesting places to visit. So if you want to see the best of all worlds, consider Indonesia a prime tourist destination.
Where Is Indonesia?
Located in Southeast Asia, Indonesia reigns as the largest archipelagic country in the world. It has more than 17,500 beautiful islands across a 1.9 million square-kilometer area nestled between the Indian and Pacific oceans.
Indonesia takes importance in its natural blessings and long, rich history — something reflected in their cities. Many tourists visit the country both for its scenic landscapes and magnificent historical sites scattered across its islands. But despite all this, the city doesn't lag behind when it comes to growth and progress as a modern country.
Must-See Cities In Indonesia
Since Indonesia is a huge archipelago with thousands of islands to visit, you might have a hard time choosing cities to add to your itinerary. To help you decide, here are some amazing cities in Indonesia you can choose from—all of which offer their own unique culture and vibe.
It's hard to start a list of the best cities in this country without mentioning the capital city of Indonesia: Jakarta. This city is a prime example of an urban metropolis that values and doesn't let go of the past. It's a buzzing urban jungle with a wide variety of attractions — both modern and historical — that you, as a tourist, can discover, experience and enjoy.
Jakarta Population: 10.3 million as of 2015
Things to do:
There are enough historically significant landmarks in this city to make your own walking tour itinerary out of. Buildings such as the State Palace and Presidential Palace, as well as old places of worship, are some of the places you can see for yourself. If you want an idea as to how Jakarta looked like in its colonial years, you can also visit Old Batavia.
Shopping is a popular activity in any urban hub around the world. There are many malls in Jakarta where you can find almost anything you need. However, you can also visit markets like Pasar Santa where you'll see rare finds you won't normally see in malls. It also has many food stalls where you can try out many different dishes.
Since Indonesia is a huge archipelago, it's a country blessed with many gorgeous seaside destinations. If you're looking for a tropical beach vacation where you can surf and party all-day, any-day, in Bali, then Kuta is one of your best bets.
The touristy beachside area of Kuta reigns as one of the most popular beach destinations in Indonesia. It's located just 15 minutes away from the Ngurah Rai International airport. If you want a fun and busy vacation where you can swim, surf and party, Kuta is definitely a place to go to.
Kuta Population: 86,657 as of 2010
Things to do:
Because it's near the sea, there are many water-related activities you can enjoy in Kuta. One of the most popular water activities here is surfing. Bali, Indonesia, the province where this area is located, in its entirety is a well-known surfing destination in Southeast Asia. So if you want to experience riding the waves in Indonesia, then definitely try out surfing in beaches near Kuta.
Water sports aren't the only activities you can do while you're in a beach-side destination, you can also explore. Try lounging on the white sands of nearby, quieter beaches, like Legian and Seminyak. You can also catch a boat and explore the Gili Islands located nearby.
Kuta is known as a tourist hotspot, with many resorts, bars, and clubs located near the beach. If you want a tropical beach-side party, try out Kuta's nightlife for size.
When you're traveling across this country, you'll find many quaint yet modern cities in Indonesia. One such city is Bandung, which charms its visitors with great food, a laid back vibe and a mix of urban and small-town vibes. Not only that, but this area also boasts many scenic places where you can appreciate the beauty of Indonesia's Natural Wonders — and it's just 2 hours away from Jakarta!
Bandung Population: 2.395 million as of 2010
Things to do:
While Bandung is teeming with nearby scenic places, nothing is more thrilling than going near volcano craters in terms of exploring natural wonders. If you want to discover what an active volcano crater looks like, you can visit Tangkuban Perahu.
Floating markets are interesting sights, and one such market is found in Bandung. While staying in the city, try going to the Lembang Floating Market and try out what they have to offer.
Despite Bandung not being a famous food destination in Indonesia, trying out local food can still be worth it. Many of the dishes found in Bandung have a twist unique to the area. Some of the dishes you need to try out include Cireng Sipagandi, Pisang Moleng, and Soto Bandung.
If there's one city that gives tourists a perfect glimpse at Indonesia's colonial past, Semarang might exactly be that place. It's an up and coming tourist spot that steadily gained popularity, thanks to younger tourists who are interested in the country's history.
Being the largest and serving as the capital city of the country's Central Java region, Semarang played a huge role during the country's colonial era. It served as an important port during the time of the Dutch colonization period, and huge traces of this can still be seen today.
Semarang Population: 1.556 million as of 2010
Things to do:
The best thing to do in Semarang is to explore the city's historically significant places. The top one on this list, however, is probably Old Town. When you visit such places, you'll be able to find a mish-mash of Dutch and local influences on the colonial buildings' design. Apart from Old Town, you should also visit this city's Chinatown and Lawang Sewu.
When different cities in Indonesia, you must never miss out on trying the region's local cuisine. While many you can find many dishes all over the country, each region tends to put their own spin on it. In Semarang, there are many restaurants and street-side stalls where you can find food that lets you get a taste of the region's food identity. Some of the dishes you need to try include Lumpia, Lekker Paimo, and Soto Selan.
Want to experience Indonesia's history, culture, and arts in the best way possible? Then list down Yogyakarta on your itinerary, now! While Semarang displays the country's colonial history, Yogyakarta puts the remnants of Indonesia's pre-colonial glory front and center. This city does so, all while keeping up with the times, retaining a modern and laid-back vibe, and staying dynamic. Enjoy the city's serene atmosphere while experiencing a conglomeration of the old and the new.
Yogyakarta Population: 388,627 as of 2010
Things to do:
A trip to Indonesia isn't complete without getting to experience the beauty of the world-famous Borobudur in the best way possible. A UNESCO World Heritage Site, Borobudur is considered one of the grandest Buddhist temples in the world. To take in the magnificence of Borobudur in the best way possible, start the day by viewing the sunrise at the nearby Setumbu Hill. Then, explore the compound for the entire day. Finally, travel to the Prambanan Temple, another UNESCO World Heritage Site, and end the trip by watching the sunset there.
You can also learn more about and appreciate the country's arts and culture through many workshops and classes held in Yogyakarta. You can go to Kota Gede try your hand at making batik, a type of cloth with distinct designs made by using wax to resist dyes. Also, you can try your hand at pottery at Karanganyar Village.
Located in East Java, Surabaya is the second-largest city in Indonesia. Not only that, but it's also one of the oldest cities in the country, yet until today, it serves as an important port and a crucial hub for tourists in the country. Additionally, this city plays a huge role in the country's modern history as it is where Indonesian's quest for independence has begun.

Surabaya population: 2.765 million as of 2010
Things to do:
Being an old city and an important Indonesian port, Surabaya had welcomed many cultural influences from outside of the country. To get to know more of these cultures that seeped into the city, try visiting the Chinatown and Arab Quarters of the city. Observe how the culture that people from overseas fused with the country's own distinct culture in the architecture and food that you'll find in these areas.
You can also find the country's longest bridge, the Suramadu Bridge, in Surabaya. Spanning 5.4 kilometers, this cable bridge connects Surabaya to the neighboring island of Madura.
Surakarta is another cultural hub in the country found in the Central Java district. It houses numerous historically important places and culturally significant villages. But despite being a city with a huge connection to the country's heritage, Surakarta is quite underrated and often overlooked by many tourists. However, Surakarta retains its own, unique cultural charm, definitely making it an Indonesia city worth visiting. If discovering hidden gems is something you fancy, then list this place down in your itinerary.
Surakarta Population: 499,337 as of 2010
Things to do:
Surakarta is famous for Batik, and you shouldn't leave this city without buying some. If you're looking to shop for some Batik here, head on over to the Laweyan Batik Village. There, you can find a wide selection of designs or even learn how to make batik designs yourself.
As a cultural hub, Surukarta houses many different museums you can choose from. If you're interested in history, you can visit Surakarta Palace, which has a museum. If you're more interested in art, learn more about Batik at the Danar Hadi Solo Batik Museum. And if you're interested in natural history, try visiting the Sangiran Museum of Early Humans
If you're looking to escape the hustle and bustle of urban cities, a great city to go to is Medan. It has a laid back, calm and quiet atmosphere, coupled with gorgeous, picturesque sceneries that you can explore. What's more is that Medan is a melting pot of cultures, with many ethnic groups composing its population. So if you want to witness the diversity of Indonesia's culture, Medan is a place that you must go visit.
Medan population: 2.098 million as of 2010
Things to do:
One of the many great things to do while in Medan is to discover and learn about the cultures of ethnic groups living in the area. At Medan, you'll find many villages of indigenous people, particularly the Bataks, which you can visit and explore. Immerse yourself in their culture by visiting one of these villages.
Picturesque landscapes are abundant in Medan, and there are many areas off the beaten path you can explore. Two famous places to go to in Medan are Lake Toba and the Siloblangit Waterfalls.
Takeaway
Experience both old and new, natural and man-made in the many cities of Indonesia. Due to the country's size and because it is an archipelago, different cities in different regions have their own distinct heritage. This is reflected in their food, architecture, arts, and traditions. But all of these have similarities, originating from their long, prolific shared past as a nation.
When you go to this country, notice the little details in everyday sights that make them uniquely Indonesian. Despite once being colonized, the country has retained its own character and proudly owned this part of their history to form its own identity as a nation. Indonesia did so in an impressive manner. It preserved the ancient while adapting with its more recent history. It didn't try to erase anything from its past and instead, embraced it as part of their proud cultural heritage.
If there's one country you plan to "city-hop," consider going to Indonesia. Get a glimpse at the amazing contrasts of the ancient, colonial, and modern that are present in this Southeast Asian destination.