10 Best Southeast Asia Holiday Destinations To Escape Winter Chills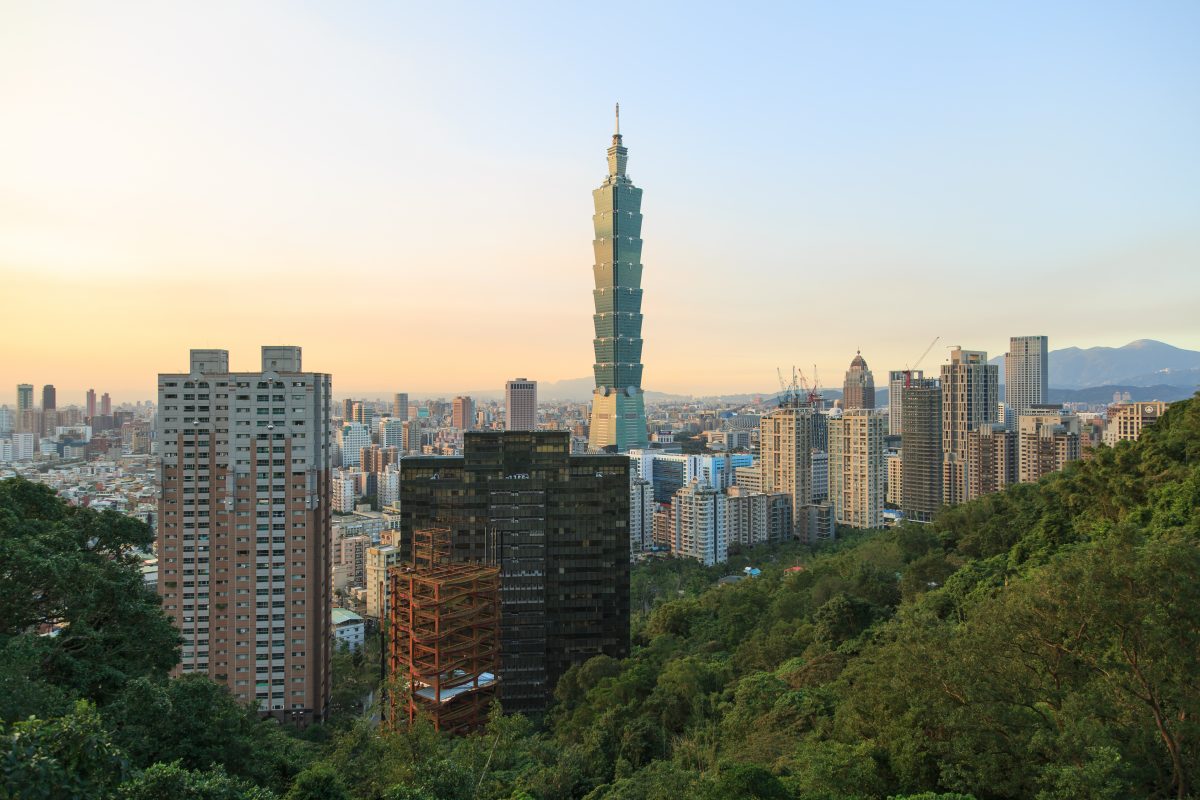 When summer is over, and the crispness of Fall sets in, it's a signal that it is time to finalize your plans for a winter holiday. If you're living in the Northern Hemisphere, this means that any December holiday or January holiday requires destinations that are a whole lot warmer.
Since Asia is the largest continent by far, it is no surprise that there are warm, choice destinations for holiday travel during the wintertime. In this article, we'll discuss some of the best winter vacations available in Asia and why you'll want to add them to your itinerary.
Once a trading port on the central Vietnamese coast, this UNESCO World Heritage Site is brimming with an authentic Asian atmosphere. It makes for a wonderful base of operations for discovering the wonders of Vietnam. Situated along a peaceful river, guests can stroll among its leafy streets, taking in a blend of Chinese, Japanese, and even French-inspired architecture. Half the fun is getting lost in back alleys, discovering the amazing local cuisine and being mesmerized by the colorful lanterns that create a festive ambiance.
The best port of entry for getting to Hoi An is the dynamic city of Da Nang. This town is about halfway up the coast from Ho Chi Minh City and halfway down the coast from Hanoi. Not far away is the famed China Beach; the former hangout of American soldiers during the Vietnam War. Here, you can chase away the winter blues in the warm waters of the South China Sea. Also strategically located nearby and easily seen on a day trip are the ancient ruins of My Son and the Imperial City of Hue.
In Hue, visitors can explore the impressive temples and pagodas of Vietnam's past. However, in My Son (pronounced Mee – Sahn) guests can wander through a complex of ancient temples tucked away in the jungle. In Southeast Asian history, it has been ravaged partly by time, and partly by the U.S. Air Force. Whether staying in town or venturing into the surrounding areas, Hoi An is a great place to explore this fascinating part of the world, far from winter's reach.
Before the devastating 2004 tsunami, Phuket was known as a backpacker's haven with cheap accommodations and access to incredible beaches. Well, lucky for us, both options are still available. However, visitors in search of a winter holiday escape have many more midrange and upscale options. Set just off the coast of peninsular Thailand in the azure waters of the Andaman Sea, Phuket is a lovely green jewel in a region that is brimming with natural beauty.
Getting to Phuket is easy, with many flights per day from Thailand's capital, Bangkok, and also some international arrivals. Most tourist activities take place on the western shoreline; particularly from Patong Beach, Karon Beach, and Kata Beach. Here you'll find a wealth of accommodations and restaurants all with incredible sunset views. Those looking for a little more adventure can explore the limestone karsts of Kao Sok National Park or Krabi via a day trip. They can even arrange diving tours of the stunning Similan and Phi Phi Islands. Phuket has been rebuilt since the tsunami and is still a prime destination for those looking for a reasonably priced winter holiday in a gorgeous natural setting. Plus, Thai hospitality will keep you feeling warm long after you arrive home.
3.
Kota Kinabalu, Malaysia
Kota Kinabalu, or KK for short, is a small city perched on the far northwestern coast of Bornean Malaysia. Here, visitors can enjoy all the comforts of the modern world while simultaneously exploring one of the oldest ecosystems on earth. Just off the coast is Tunku Abdul Rahman Marine Park; a collection of a handful of lush islands where you can splash in the waters of the South China Sea. Venturing into the interior, those looking for an adventure can go white water rafting through Borneo's ancient rain forests. Also, well-prepared climbers can set out to summit Borneo's highest peak – Mount Kinabalu.
Getting to Kota Kinabalu usually requires an air connection through the Malaysian capital, Kuala Lumpur. However, there are a few cruise lines that will pull into port. Once there you can relax on the beach or even take an excursion to see the oddly endowed proboscis monkeys in the wild. If you want some action to go along with your relaxation, KK is a great option for a winter holiday adventure.
This island paradise with a surface area of just under 4 square miles has begun its reopening process after having been shut down to tourists by the Philippine government after glaring environmental violations were publicized. What this means is that now the number of arriving tourists is regulated. Also, the infrastructure has been improved to accommodate the influx of visitors who flock to the island. They come primarily to spend some time on postcard-worthy White Beach.
With rampant overdevelopment seemingly in check, you can once again find some sun and peace while wading in the unbelievably turquoise waters. After that, you can then rest up in some of the softest, blindingly white sand you'll find anywhere. And for photo opportunities, try snagging yourself a spot near Willie's Rock on the northern stretch of White Beach. This craggy outcropping of rock at the shoreline houses a small shrine and makes for an interesting subject for shutterbugs.
To reach Boracay Island, you'll have to do one of two things. Either find space on one of the limited flights into Godofredo Ramos Airport (MPH), also known as Caticlan Airport on the nearby island of Panay or hop aboard a cruise ship that includes Boracay on its itinerary. Regardless of how you arrive, the natural beauty of this tiny island gem will be hard to leave.
OK, so technically Bali is an island, not a city. However, nobody comes to this gorgeous outpost in Indonesia for urban sprawl. The only real "city" on the island is Denpasar (DPS), the namesake of the international airport. However, it's not the place where you'd want to spend your time on a winter holiday. Instead, head west to the lively towns of Seminyak, Kuta Beach and Legian for winter fun during the day. Then when dusk comes, party the night away in a frenzy of dining, shopping, and nightlife.
If the party scene isn't your thing, head to the southeastern town of Sanur, which is calmer and better suited for families, as well as a great launching spot for diving or snorkeling trips out to the nearby islet of Nusa Penida. Don't forget to budget some time to explore Bali's ruggedly gorgeous interior. Here, the Sacred Monkey Forest on the outskirts of the spiritual mecca Ubud is a must-see on any visit. Also, while you're in the area, be sure to check out the iconic terraced rice paddies that dot the landscape in the valleys further north for an unforgettable panorama.
This modern city-state in Southeast Asia's economic powerhouse, yet still offers all the benefits of a holiday destination. Located just off the tip of the Malay Peninsula, and only slightly north of the equator, temperatures are guaranteed to be warm year-round, leaving you to do your winter's explorations undisturbed by the cold.
The main attraction is the massive urban park called Gardens by the Bay; a spectacular mix of nature and modern architecture. The stars of the show are the so-called 'Supertrees', which are essentially giant structures in the shape of trees dripping with plants and tropical vegetation. There are also walkways connecting some of the upper areas, while below visitors can wander through a series of gardens and pavilions. At night, the scene is almost surreal. There are subtle, iridescent lighting illuminating the 'trees' like something out of a science fiction movie, while the unique silhouette of the hulking Marina Bay Sands hotel with its massive rooftop infinity pool forms the perfect backdrop.
Other worthy attractions are the superb botanical gardens; a UNESCO World Heritage Site, and the nearby Night Safari, which is essentially a zoo that opens after dark when nocturnal animals are most active. Set in a lush rain forest, you'll forget that you're in the middle of a densely populated urban area. Spending your winter holiday in Singapore is a logistically easy destination.
Just inside the tropics, the city of Kaohsiung in the far south of the island of Taiwan is compact, charming, and a great place from which to explore. While there are international flights that generally require a connection through other Asian cities, many opt to fly into Taipei. They take the two-hour ride via high-speed rail along the highly developed western coastline of Taiwan until it reaches its terminus in Kaohsiung.
The standout (literally) icon of Kaohsiung is the soaring Tuntex Sky Tower. It houses a luxury hotel and offers panoramic views from its upper levels. Along the Love River and in various pockets around the city, you can enjoy the frenetic dining and shopping experience of its Night Markets. Emerce yourself in the culture of Thailand's noise, bustle and smells associated with the most authentic of all Asian experiences. Beach lovers can take the ten-minute ferry ride out to Cinjin Island for sand and surf. After dark, the lighted temples and pagodas around tranquil Lotus Lake make for a pleasant evening's exploration.
Located on the other side of the peninsula from Phuket, Ko Samui is world-famous for being a tropical paradise. With frequent air connections from Bangkok, Ko Samui has a well-earned reputation for sun and sand. It also has a developed infrastructure to accommodate the ever-increasing number of visitors coming to Thailand each year. From budget accommodations to luxury resorts, guests of all economic means can enjoy this outpost in the Gulf of Thailand. They can have fun in the inherent outdoor opportunities it offers. This includes diving and snorkeling, relaxing on beautiful beaches, and of course, taste delicious Thai cuisine.
Moving over to South-Central Asia, the exotic island of Sri Lanka is an emerging destination for winter holidaymakers. While nearly all international visitors arrive via the capital city, Columbo. From here, a two-hour drive to the south along a modern highway will bring you to the colonial gem of Galle; a walled city on the shores of the Indian Ocean. Compact and easily walkable, you can explore a warren of old buildings that have been refurbished to house trendy boutiques and a wide variety of eateries. At sunset, you can watch the spectacle from the ramparts of the city walls. Then after your adventure, head to dinner in the upscale Dutch Hospital section on the east side of town.
Nearby to Galle is the beautiful beach of Unawatuna. Also, just down the road are the famous stilt fishermen at Koggala. And if you have the time, you can arrange for a blue whale watching trip out of Mirissa, or even a leopard safari in Yala National Park. For natural beauty infused with an exotic flair, Sri Lanka makes for an excellent option for your next winter holiday.
Barely rising above the surface of the Indian Ocean, the atolls of the Maldives are synonymous with luxury. Visitors will arrive via the crowded island of Malé, only to disperse across the archipelago to private resorts where guests can enjoy the pristine beaches and aquamarine waters in relative seclusion. Primarily marketed as a luxury destination, a trip to the Maldives is not a budget destination. But for those with the means, a visit here is a great way to escape the world and the winter. Here, they reconnect with the natural beauty of island living, all with a little pampering thrown in for good measure.
In conclusion, Asia has much to offer for those looking for a winter holiday, regardless of budget or taste. Whether its the idyllic beaches of the Maldives, the bustling metropolises of Singapore, or the timeless history of Hoi An or Bali, some of the best winter vacation destinations can be found in Asia, and as past visitors can attest, they are truly worth the trip.