What To Take Note When Visiting Mexico For The First Time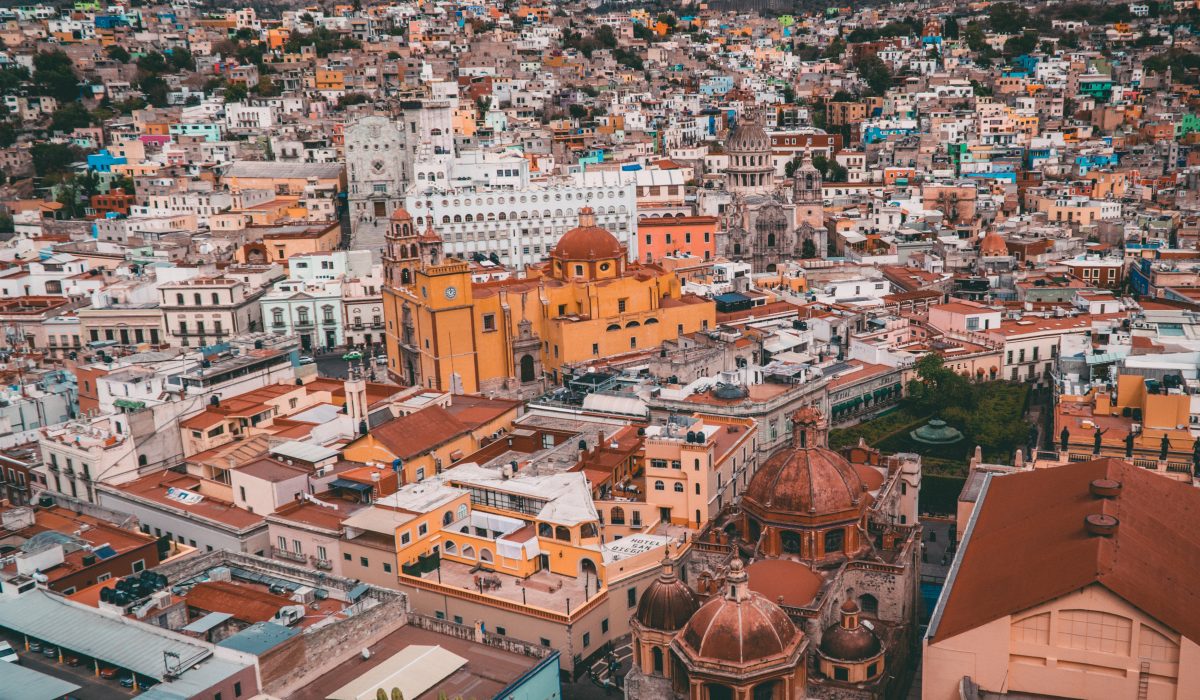 Are you planning to visit Mexico for the first time? From hotel accommodations, daily activities, health, and safety concerns to travel documents, the list goes on and on when you're planning a getaway to Mexico as a first-time traveler. It's normal for you to be overwhelmed with all there is to know about Mexico, especially if it's your first time visiting the country. That said, we've created this travel guide to Mexico so that you can have a stress-free and efficient itinerary. All this information will help you plan a trip to Mexico for a positive, comfortable, and safe Mexican getaway to remember.

General Information
In modern times, the Mexican economy's major player and contributor is the tourism industry. Tourists from different parts of the world flock the country to experience Mexico's cultural diversity. Aside from a rich Mexican culture, tourists love to immerse themselves in Mexico's lush tropical environment. Also, prices are relatively lower in Mexico.
The majority of visitors to the country are Mexican tourists. In the past years, however, people from more and more countries have begun visiting Mexico City and the nearby colonial Mesa Central's neighborhoods. Many tourists visit Mexico's beaches of world-renowned resorts in Puerto Escondido, Cancún, Cozumel, Mazatlán, Ixtapa-Zihuatanejo, Puerto Vallarta, and of course Acapulco. There are also many all-inclusive resorts in Mexico to cater to your every traveling whim.
Languages Spoken In Mexico
Mexico's national language is Spanish. It's no doubt that the majority of the people in Mexico speak the language. Aside from that, many Mexicans still speak other indigenous dialects. There are approximately 60 different languages still spoken in modern-day Mexico. These include Tzotzil and Tzeltal in Chiapas, Mazatec, Mixtec, and Zapotec in Oaxaca, Mazahua, Otomí, Totonac, Tarastec, and Nahuatl in Mesa Central, Huastec in Veracruz, and Maya in Yucatan.
What Are The Foods In Mexico?
The cuisine around Mexico differs significantly per region. Despite the differences, Mexican food is influenced by their staples: squash, beans, rice, and corn.
The locals make use of avocados as spreads, salads, or dips, popularly known as guacamole. Other dip-based or salad contents include vanilla, plantains, lentils, potatoes, papayas, tomatoes, and chili peppers. Mexican cuisine is mostly seasoned with salt and hot peppers and complemented with maize tortillas.

It's no doubt that Mexican food is famous around the world. These dishes differ by state and individual heritage. If you're new to Mexican cuisine, here are the following foods that are widely enjoyed by many people:
Quesadillas: Tortillas filled with meat and soft cheese
Tortas: Hand-rolled sandwiches with meat and cheese
Burritos: Tortillas stuffed with meat and other ingredients
Tamales: Dish made of dough steamed in corn husks
Enchiladas: Corned tortilla with filling and covered in sauce
Tortillas: Flatbreads made of corn-flour or wheat
Mexican cuisines often go with Aguas Frescas, horchata, and other fresh fruit juices. Smoothies and fruit shakes are also popular around Mexico. One of the country's more popular drinks is atole, a warm drink that mixes spices, water, rice, or cornmeal. It is mostly served during Día de Los Muertos or Christmas holidays.

The majority of alcoholic beverages manufactured in Mexico comes from agave and maguey plants. Also called the Century Plant, maguey is used to create pulque. It is one of Mexico's inexpensive drinks. Small farmers cultivate maguey since the plant can still survive even on rocky and infertile soil.
Tequila, a drink made from agave, is the national liquor of Mexico. This alcoholic beverage has derived its name from the town in Jalisco, where it originated. Mescal, manufactured mainly in Oaxaca, is also made from agave plants. Thought alcoholic drinks are widely served in restaurants if it's your first time here, make sure you check the legal age to drink alcohol in Mexico.
Values of the People in Mexico
The people of Mexico highly value independence, since as a country, Mexico has been influenced by many colonizers.
In public and private life, the family remains an important aspect among Mexicans. The Mexican identity is marked by its close relation to the family. Every occasion in a person's life in Mexico is celebrated with family, which means fiestas and events make for a huge family gathering. The majority of families in both rural and urban regions have three or more generations living in the same ancestral home, which provides an economic advantage to many Mexicans.
Where To Visit Mexico And In Mexico Is Best To Avoid?
As a first-time traveler, it's safe to assume you'll be visiting Mexico City as your initial gateway to the rest of the country. It is a vibrant city and a fantastic destination for travelers who want to have an overview of what Mexican culture is like. The city has colorful streets, modern architectural landscapes, museums, and of course, Mexican cuisine.
The country definitely has something to offer to all kinds of tourists, including a newbie traveler. You'll never run out of things to do. There are also many Mexican towns and cities to visit. Although Mexico is generally a safe country to visit, there are several neighborhoods that tourists are encouraged to avoid. Here are our recommendations for places to visit and places to stay away from.
Popular Landmarks In Mexico
Guadalajara: Jalisco's capital, Guadalajara, has a rich Mexican heritage. It has gained a popular reputation for its charreadas, sombreros, mariachi music, the Mexican Hat Dance, and of course, their locally made tequila.
Mexico City: Mexico City is the capital of Mexico. It is home to many tourist attractions such as Plaza de la Constitución and Templo Mayor. According to the U.S. News & World Report, Mexico City is the 4th largest city in the world next to Shanghai.
The Baja Peninsula: Popularly known for its serene bays, magnificent cliffs, and long coastlines of majestic white beaches, the Baja Peninsula is mostly visited by tourists from all over the world for a holiday getaway.
Best Destinations for Foodies
Oaxaca: Oaxaca has long been a culinary destination in Mexico. It is also home to 16 different ethnolinguistic groups of Latin America, making it very culturally diverse. The state's cuisine reflects this human diversity. When visiting Oaxaca, don't forget to try their chapulines, or fried grasshoppers, and tlayudas, which are giant locally-made tortillas.
Morelia: When UNESCO named traditional Mexican cuisine as part of humanity's intangible cultural heritage, it has cited the state of Michoacan as a haven for traditional food practices. Morelia, the Michoacan capital, is the perfect place to explore the region and sample traditional Mexican cuisine. Try Morelia's morisqueta, a rice and chorizo dish famous all around the state. Aside from that, grab a bit of their 'autenticos de Michoacan,' which are carnitas cooked traditionally.
Merida: As the capital of the Yucatan state, Merida is a great spot to try Yucatecan cuisine. This cuisine is one that is unique in all of Mexico, as it is a combination of Mayan and European ingredients and cooking techniques. Since this area has developed separately from the rest of the country, its food's distinct taste and way of cooking have significantly been preserved.
Places To Avoid In Mexico
Ciudad Juárez: Ciudad Juarez is one of the cities in Mexico that is not commonly recommended to tourists. Tagged as the country's worst city for females, crime is prevalent in Ciudad Juarez.
Ciudad Obregón: Located in the southern part of Arizona's Sonoran Desert, Ciudad Obregón is a city in Mexico where law enforcement presence is higher than any other city across the country. Tourist attractions aren't as rampant, and drug cartels have been on the rise.
Tepito: Tepito has a notorious reputation as one of the world's most dangerous black markets. It is a place where even the locals won't visit. Therefore, it's enough reason why you shouldn't as well, especially if you're a first-time traveler to Mexico. It has a plethora of stalls that serve as homes and refuge for thieves, pickpockets, and contraband vendors.
Sinaloa: Often known as the drug capital of Mexico, Sinaloa has a reputation for gang violence. Despite being home to Mazatlán that looks interesting on several travel websites, it's always best to practice precaution and be careful of the city's shady reputation and people.
Tepic: Tepic may be one of your must-visits because of the Tepic Cathedral. However, it's always best to proceed with extra precaution. Tagged as one of the most dangerous cities in the world, Tepic considers foreigners as prime targets for theft and exploitation.
How to Get Around In Mexico?
By Plane
One of the easiest and most convenient ways to travel around Mexico is by plane. For instance, if you have a Cancun to Mexico City itinerary, you might want to consider buying a plane ticket because it's cheaper. You would typically pay an average of $37 for a one-way flight from Cancun to Mexico City. However, if you take the bus for the same route, you'd pay $75. Aside from inexpensive tickets, the journey is longer on the bus. The biggest airline in Mexico is AeroMexico. However, budget airlines have increasingly become popular in Mexico as well.
By Train
Not everywhere in Mexico has a train system. Though there are a few rapid transit systems and underground systems in the Mexico City region. So, if you're planning for a long-distance rail system in Mexico, you might want to come another time.
By Bus
The majority of Mexico cities and regions have central bus stations as an arrival and departure point for all long-distance buses. In fact, the country is a global frontrunner when it comes to traveling long journeys by bus. The buses in Mexico have affordable, professional, and efficient. They also have frequent services. You can either purchase bus tickets in-person or buy your tickets online through your preferred bus company's official website. Some of Mexico's well-known and reputable bus companies are the following:
ADO
Costaline
Estrella de Oro
ETN
Futura
Omnibuses de México
Primera Plus
UNO
By Public Transportation
Locally known as camiones, public buses are the most typical way to get around from one place to another within the cities, towns, and nearby villages around Mexico. It's also the most economical way to travel since you won't have to spend too much on every trip. In highly urbanized cities, microbuses have already replaced older buses. In terms of pricing, the costs are generally the same.
The bigger cities, such as Guadalajara and Mexico City, already have subway systems. Single journey tickets for bus and subway systems are approximately 25 cents or MXN5. You'll need to purchase a reloadable smart card that costs $50¢, or MXN10, at any bus/subway station. You can always buy credits for as long as you need them.
By Taxi/Private Car
If you want to travel on your own, you can rent a car to drive around Mexico. Most bigger cities have taxis, though. The fare starts at $85¢, or 16 MXN. However, some taxis operate on $1.05 to 1.30 (20 to 25 MXN) per kilometer. Uber, a ride-hailing service, is also available in Mexico's 30 cities. You may download the app before flying to the country if you don't have it already.

How to Exchange Currency In Mexico?
The official currency in Mexico is Mexican Pesos. In Mexico, some establishments do not accept debit and credit cards. So, it's a great convenience if you have cash ready with you when you're paying for smaller expenses. These include taxi fares, bottled waters, light snacks, and entrance fees to museums and other tourist attractions. This rule also applies to tips in local cafes and restaurants, food booths, and other so on. That said, you should be aware of how to get Mexican Pesos instead of U.S. Dollars.
As a general rule and best practice, you should exchange your money for Mexican pesos before flying to Mexico. One of the most economical ways to do this is to purchase pesos from your local bank. You can also go to money-changers which provide competitive exchange rates.
Through ATMs In Mexico
The easiest method to purchase pesos is through the ATM. You'll generally have the best currency exchange rate despite paying a service fee every time you withdraw cash from the ATM. Hence, you should withdraw a big amount all at once if you already know you'll be needing the money. As a result, you won't have to pay a hefty fee from all of your combined withdrawals. Be cautious while withdrawing a big amount from the ATM, as you don't want your money to end up with thieves.
Through Currency Exchange at Mexico's Airport
When you're purchasing Mexican Pesos when you arrive and selling the excess before leaving the country, it is economical and more convenient when you exchange your currency at the airport. Although it comes with a small service fee, the rates they give are generally acceptable.
Through Banks In Mexico
Save for some remote regions in the country, there are many banks around Mexico. You'll discover numerous financial services for tourists and residents around Mexico. The banking sector in the country has drastically improved over the past years.
In terms of currency exchange, many banks around the country will exchange your currency for pesos. Also, you can try with Casa de Cambios as an alternative. It may not be as competitive as the bank's exchange rate, but these establishments are open for longer hours. That said, if you require emergency funds during late in the day, you can head over to the nearest Casa de Cambio to get your money. While traveling around, you can check which of these two have competitive rates. They typically post their rates outside their establishments.
More In Mexico
Planning your first travel to Mexico can be an exciting yet overwhelming task. You can also ask first-hand recommendations and tips from seasoned travelers and do your own research in advance. With this guide, you now know enough to plan out your best travel to Mexico.
If this article has helped you, we encourage you to share this with your friends and families, so they too can be introduced to what Mexico has to offer.