Your Guide To Chiapas, Mexico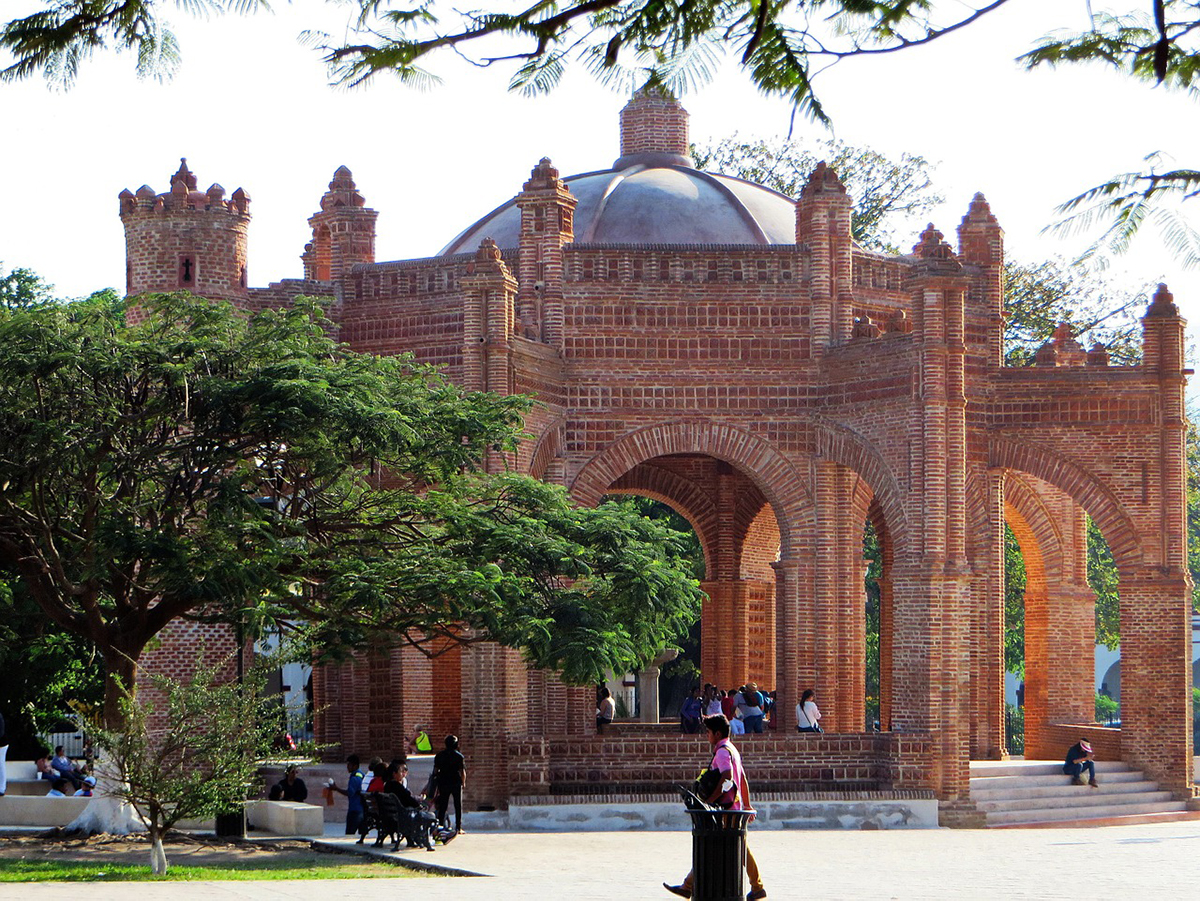 The state of Chiapas is a great place to get away from the crowds that you will find in some Mexican regions and yet still get all the ruins, amazing nature and all the experiences that come from Mexico. Chiapas is home to many Spanish style pueblo's and Mayan ruins alike all wrapped in spectacular natural wonders.
Below are some of this region's most beautiful and amazing attractions so that by the time you are done reading this, all you will have to do is to book a flight and get ready for an adventure and memories that will last a lifetime.
Must-See Attractions In Chiapas, Mexico
Chiapas is home to one of the largest native populations and that means you will have some truly authentic experiences. You will be able to walk through these towns and see traditional outfits and taste some of the most authentic cuisine and cultural activities.
On top of the truly authentic step into the unique culture of the people of Chiapas, there are some amazing attractions for you to see and experience.
1.
See The Sights In San Cristobal
Of all the attractions on our list, this is by far one of the most famous. The cultural capital of the state of Chiapas, San Cristobal, is definitely worth a day or two. There are many sights to see within the city limits of this Spanish style Puebla with its cobblestoned streets and tiled roofs.
As you wander down the stone streets, you can admire the traditional garb of the locals. Be amazed by the many beautiful churches (some of the must-sees are San Cristobal Cathedral, Guadalupe Church and the Templo de Carmen) or even stroll through the street markets (especially the San Cristobal de las Casas).
2.
Take A Waterfall Selfie At Agua Azul
There is nothing like getting that perfect Instagram selfie of you and a waterfall. So taking a trip out to Agua Azul has to be on your list. Taking a day trip out to see this series of waterfalls that include both Misol Ha and the Agua Azul Waterfalls could be the way to spend that hot day.
They are crafted by the Tulija River and some well-placed limestone rocks. Make sure to dive into some of the crystal blue swim holes. Or you can kayak down the river to find yourself that perfect spot and grab yourself that selfie.
3.
Explore The Village At Chamula
This autonomous state within the borders of the state of Chiapas is a definite must-see. With all the historical appeal of San Cristobal, Chamula has a mind and culture all of its own. Make to look at some of the unique religious customs of Chamula.
Or if you want to see some spectacular views, hop on a horse and take a tour of the mountains and forests that surround Chamula while you make your way to this small and distinctive village. Whatever you do with your day in Chamula, you will have an unforgettable and one of a kind experience.
4.
Take A River Tour In Sumidero Canyon
If you are visiting Chiapas, you cannot leave without taking a trip to a canyon that is as old as the Grand Canyon and just as spectacular and breathtaking. Taking a nature adventure into the Sumidero Canyon can take many forms. Be awe-inspired at the height of the rock walls or the many spectacular caves and animals you will see while on a river cruise.
The canyon itself is also surrounded by a beautiful national park where you can take a zip line ride, rappel, or even just take a scenic walk.
5.
Tour The Palenque Ruins
We have all seen pictures of the ruins near Tulum and thought it would be cool to see. If you want to beat the tourist crowds and see something as or even more cool than those ruins you need to check out the Palenque Ruins near Chiapas, Mexico.
Surrounded by lush jungle this Mayan city is a must-see for anyone that is a die-hard history buff. There are tours that will take you out to these ruins. From there you can walk in the footsteps of the Mayans.
6.
Take A Dip At Chinkultic
Another stop for those that are really into history, this archaeological site is a great adventure that is even less touristy than the previous one. This Mayan ruin has pyramids, a Mayan ball court, and a spectacular cenote.
You can take a dive or a quick swim in the cenote. The true beauty lies under the water. So, if you are into scuba diving you could make a day of this trip easily.
7.
Tour The Coffee Plantations
If you are a coffee connoisseur, then we have something for you! Take a tour through the network of coffee plantations in Chiapas, Mexico.
When you book one of these tours you will get to learn about the everyday life on the plantation, the process by which that cup of joe makes it to your table every morning and take some majestic hikes through the surrounding hillsides.
This national park has beautiful coloured lakes and Mayan ruins. The star of this attraction though is the 59 lakes. They vary in colour depending on the minerals that reside within them. If you are spending a day bouncing from lake to lake you will see spectacularly turquoise waters.
And if you find the right one, it will have a distinctive purple note to it. There are a lot of these lakes where you are allowed to swim and even some that you can kayak on. Taking a day to take in the beauty of Lagunas de Montebello is a great choice for any nature lover.
9.
Hike Around Volcano Tacana
This active volcano sits on the border between Mexico and Guatemala. It offers one of the best hiking trails in Mexico.
If you love to hike or just like to take in the wonders of nature, then taking a stroll up Volcan Tacana could be an experience of a lifetime. The trail will take you through absolutely wondrous nature. You will also see some small villages that will round out your amazing cultural experience in Chiapas, Mexico.
10.
See Templo De Quechula By Boat
This unique church was lost underwater when a reservoir was built a few decades ago. But the waters receded in 2002. This church then made a reappearance and is now a tourist attraction.
Take a boat tour around the walls of the structure. You will be able to have a very distinct and unique experience. It will end up being one of your most unique from your Chiapas, Mexico adventure.
11.
Learn Some History At Tonina
Tonina was often at war and gained a reputation for being the place where you went to be beheaded. Also, its pyramid is larger than the one in Mexico City. This is a great place to go to get away from the masses and experience the grandeur and size of this once mighty civilisation.
It is a little bit out of the way, hence the decreased tourist presence. But once you step up to that giant pyramid and stroll through the ruins, you will be glad you took a little extra time to experience this amazing fragments of history.
Final Thoughts…
It is easy to see why many people jet off to the well-known vacation sites that constantly run across their Instagram feed. But overlooking the beauty and wonder that this southernmost state is a mistake. No matter if you are into nature or history there is something in Chiapas, Mexico for you.
Take a look at these other things to do while you are in Mexico!