Top 10 Things To Do In Puerto Escondido, Mexico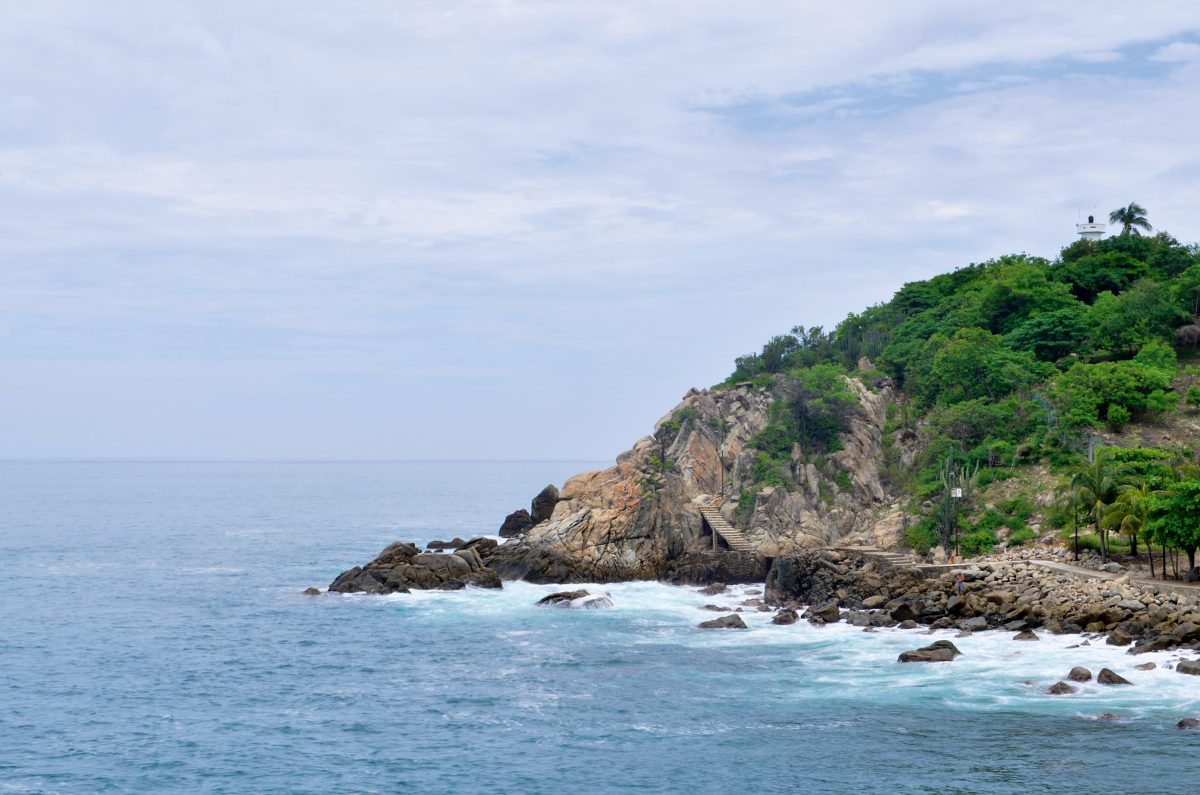 The wonders that abound Puerto Escondido, Mexico, are truly worth visiting at least once in your life. When translated to English, "Puerto Escondido" means "hidden port" and its name is tied to a fascinating story of olden times.
As the story goes: once upon a time, a beautiful and young woman was kidnapped by pirates. The woman got lucky and escaped when the pirates docked on the bay. The lady earned the name "La Escondida" which means "The Hidden One". And so whenever the pirates docked, they would always search for her. They never found her, yet the name stayed. It was modified into "Bahia de la Escondida" which means "Bay of the Hidden One". It eventually evolved into Puerto Escondido.
Apart from this romantic tale of how it came to being, there are also plenty of wonderful things to do in Puerto Escondido. Many associate this sandy paradise with surfing, but there are actually so many more interesting activities that abound in this beach town. And we'll share its secrets with you so that you'll know just how fun this island is!
1.
Release Baby Sea Turtles Into The Ocean
The sea turtle mamas usually swim out of the waters to the beaches to lay eggs then go back into the sea. This leaves the little ones, still encased in their eggs, by themselves. They are left alone for the entire incubation period until they are ready to hatch.
When the mothers come out, they dig holes. They lay around 80 to 200 eggs and then cover the holes. Mother turtles are very smart, taking great care to protect their eggs by ensuring that the sand looks the way they found it.
They even take their time to cover the area in a layer of grass in attempts to keep the eggs safe. Unfortunately, that is the most that they can do for their eggs. They will have to return home to the sea afterwards.
Taking Care Of The Eggs
Good-hearted citizens will collect these eggs and take them to safe havens. The eggs are kept in conducive setups for incubation. They are incubated for 50 to 60 days at the end of which they are ready to hatch. The experience of releasing this new life into its natural habitat is a memory that you will take with you for a long time to come.
In Puerto Escondido, the season for baby sea turtle release ends in May. It commences towards the end of October. So make sure you're in town for this amazing experience. You can release baby sea turtles into the ocean with Eco Adventures Escondido.
2.
Ride Some Waves At Playa Zicatela
Puerto Escondido became popular as a result of surfing. It remains a hotspot for surfers. The intense waves from the Pacific Ocean are the backbone of this area.
However, the best place to go surfing is largely dependent on your surfing prowess. There are regions with strong waves left for the pros, like Playa Zicatela. On the other hand, there are areas with mild waves for newbies to try out like Playa Carrizalillo and La Punta.
Fret not if you don't know how to surf. Take advantage of the fact that you're on holiday and engage in a few lessons from the surfing instructors. There are several of them at your disposal here. They usually charge about $25 per hour inclusive of board renting.
Still not your thing? You also have the option of sitting pretty at the beach as you watch the surfers go at it. The entertainment might be on another level if you visit when there are big surfing competitions. Competitions are frequently held here so during this time, grab yourself a beer, sit back, and relax.
3.
Swim In Manialtepec Lagoon
This lagoon is home to glowing planktons which glow at nightfall. You will make the most of this during the new moon season. The nights are overly darker, just what is needed to see more of the planktons' lights.
Nothing compares to the refreshing experience of swimming in the bio-luminescence glows of Manialtepec Lagoon. Alternatively, you can as well take a tour during the day or at night with the help of the local tour operators.
A tour to the lagoon costs about $13 to $18. This includes transport to the lagoon and back to Puerto Escondido Oaxaca.
4.
Skydive In Puerto Escondido
This is, however, limited during high tourism season only. It's available from around Christmas time through New Year and slightly into Easter holidays.
It's an amazing chance to jump from heights of around 4000 meters from the ground. Such a thrill! To skydive, an individual will be charged around $150. Experts are more than ready to assist with this amazing experience.
5.
Bird-watching In Barra De Navidad
There is a special bird-watching area in a place called Barra De Navidad. From Puerto Escondido, the drive takes about 15 minutes. You'll get a marvellous and fascinating view of the Coletepec River meeting the Pacific Ocean.
Most interesting of all, the birds are out during sunset. It's amazing to watch as birds wade through the water and occasionally take some time to rest. Of course, they also do some fishing. You can find around 37 species of local birds and over 27 species of migratory birds in this area!
All this can be done whilst seated at La Azuna Azul, a locally operated restaurant. It's owned by a group of local families, and the proceeds go towards a worthy cause of supporting these families.
6.
Explore Laguna Palma Sola
Laguna Palma Sola is a lagoon ecosystem situated on the eastern part of the Colotepec River`s mouth. A total of 23 families together with some government entities maintain this area. Their aim is to preserve and maintain the ecosystem in the lagoon which, so far, is doing great.
A tour guide will readily take you through the lagoon in a boat that is not motorised. Whilst touring, you will see the lagoon's crocodiles — a total of more than 350 of these giants. Worry not, they take interest in egret and not people. You will be safe enough to observe them!
You will also see iguanas getting busy on branches of trees or feeding their appetite on the rich vegetation. Watch out for the mangrove forest, too. You will learn its key role in the stability of the lagoon. It's amazing how nature supports itself, too.
The lagoon tour ends up at a restaurant called La Ballena. A long and grey whale, 21 meters long, was washed ashore at the mouth of Letepec River. Because of this, the place is named after this whale, and its skeletal remains are nicely displayed at the entrance of the restaurant.
7.
Sample The Beaches Of Puerto Escondido
There are plenty of amazing beaches to visit. Remember the Playa Carizalillo beach mentioned above for surfing beginners? To access it, you have to walk down stairway with 167 steps. That makes for a perfect starting point.
Another one that stands out is Playa del Amor. It is a beach that gives you freedom of choice. You can choose whether or not to go natural in thine birthday suit, just imagine!
You are not done until you get to Playa Zicatela. The most suitable for pro surfers as you read above. It is approximately 3000 meters long of nothing but beauty. The breathtaking sight of this laidback beach is beyond words.
8.
Treat Yourself To A Meal By The Beach
Though Puerto Escondido is a small city, it's divided into several sections. Its approximated population of 45,000 people spreads from Bacocho in Northwest to La Punta in South East. There is a city centre along its coastal highway.
Then there's Rinconada, an embracing shopping centre. It lies between Playa Carrizalillo and Playa Bacocho. The Rinconada is a boulevard of 4 lanes. It comprises of a one-sided line of shops and restaurants. It offers the perfect ambience for dining as you watch the waves kiss the beach.
Also explore Adoquin. It's a busy area with several shops, restaurants, and hotels. A good number of restaurants along the streets are on the side of the ocean. You can dine in the cool breeze from the beach.
9.
Dive To Fiestas De Noviembre
One of the aims of tourism is for tourists to interact and learn the local culture. The Puerto Escondido Fiestas de Noviembre presents a perfect opportunity for this.
November is a low season. These festivals were originally designed to keep the fire burning during this slow period. The festivities run for the whole of November meaning that you have plenty of time to dive into the country's culture.
It's characterized by surfing competitions, musical concerts, fashion shows, food festivals, and fishing tournaments amongst other interesting things. This festival isn't just enjoyable but educational as well!
10.
A Whole Bit Of Boat Tours
The tours encompass wildlife spotting, snorkeling, and some fishing. Depending on the season, you stand a chance of seeing sea turtles, dolphins, and whales. You will be charged about $23 for a boat trip that lasts half a day.
It is said that a little is much when it comes from the heart. Though Puerto Escondido Oaxaca is small, what it can offer you is huge and memorable.
Nature has a way of balancing the beauties it bestows upon the recipients. Isn't it time you experienced this in Puerto Escondido?
If you're interested in visiting another place in Mexico after your Puerto Escondido trip, you might like Puerto Vallarta!