Top 10 Must-Visit Cities in England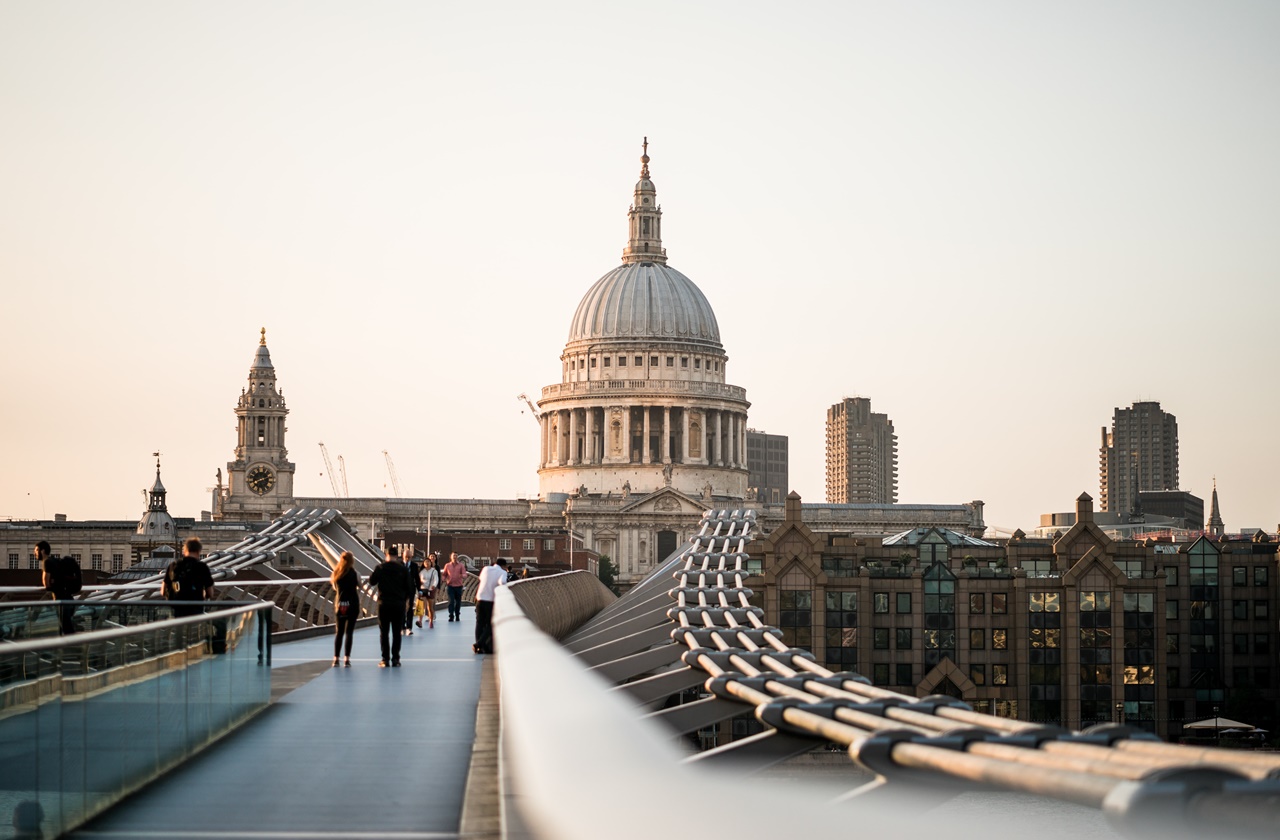 Packed with a number of both historical and natural wonders, England is one of the most-visited countries in the world. It is also famous for its cities. And while London is a classic favorite, there are other cities in England worth visiting! These cities are teeming with iconic landmarks and places that played a part in the country's history. Visiting lesser-known cities also lets you see a different side of England. Best of all, you can travel to these cities in a few hours so you don't have to spend most of your holiday in just one city.
To make the most out of your trip, here are cities in England to visit on your next trip!
10 Best Cities in England to Visit
1. London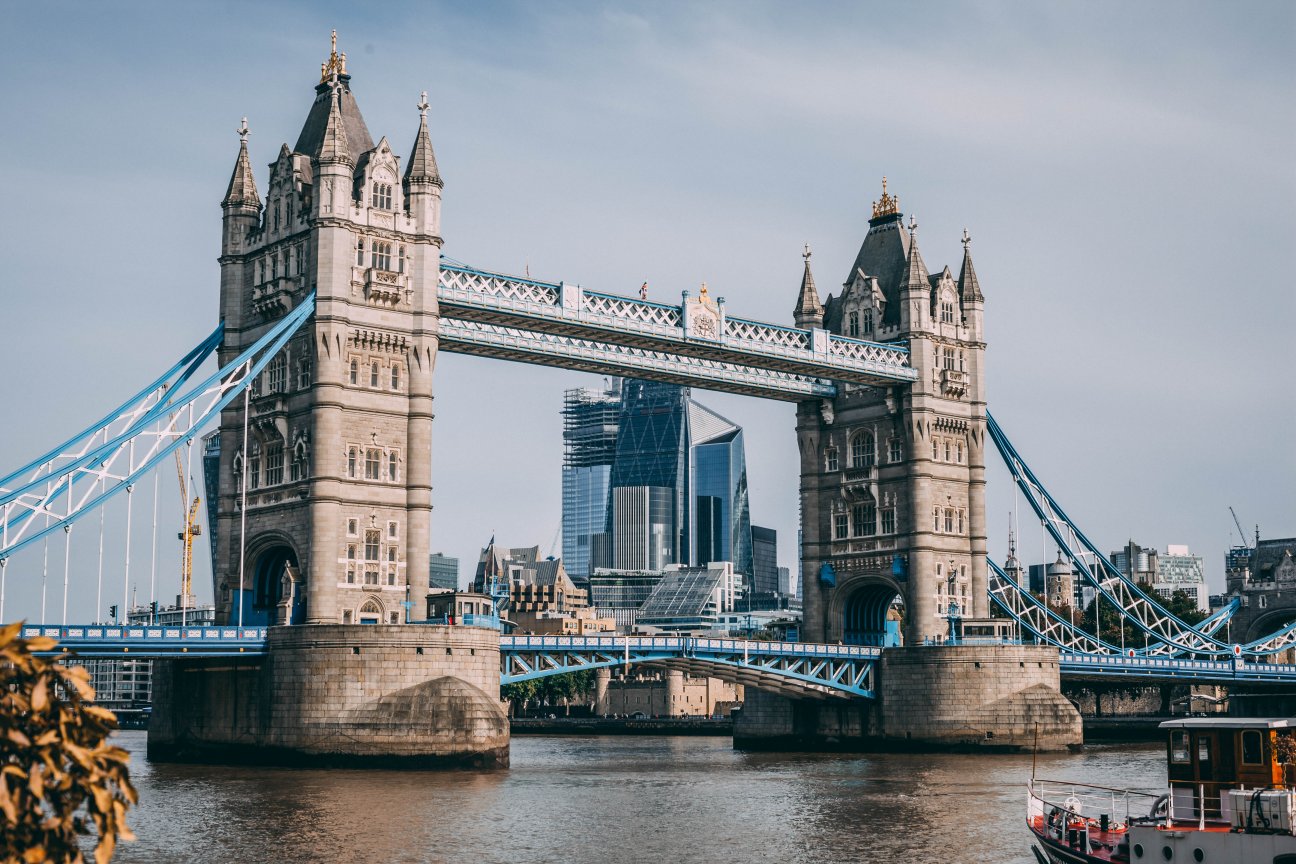 Photo by Charles Postiaux on Unsplash
A list of best cities in England is never complete without mentioning its capital city: London! The city has been a favorite and is usually the first city in every traveler's must-visit in England. With its iconic double-decker buses, buildings, and even the red telephone booths, who wouldn't want to explore this European giant? As one of the major cities in the world, London is also one of the most visited cities in terms of international visits.
Filled with many districts with unique charms, there are just so many things you can do in London! Go on a sightseeing tour and visit sites like the Tower of London, Big Ben, Buckingham Palace, and St. Paul's Cathedral. Witness the Changing of the Guards Ceremony — a must for anyone visiting London, or watch a musical at West End. For a less touristy experience, head to the many neighborhoods in the city and find out what makes it one of the most visited cities in the world.
What to Do:
Visit the National Gallery
Watch the Changing of the Guards Ceremony
Ride the London Eye
Have afternoon tea at Fortnum & Mason
Go on a food crawl and visit Borough Market
Best Time to Visit: March to May, September to November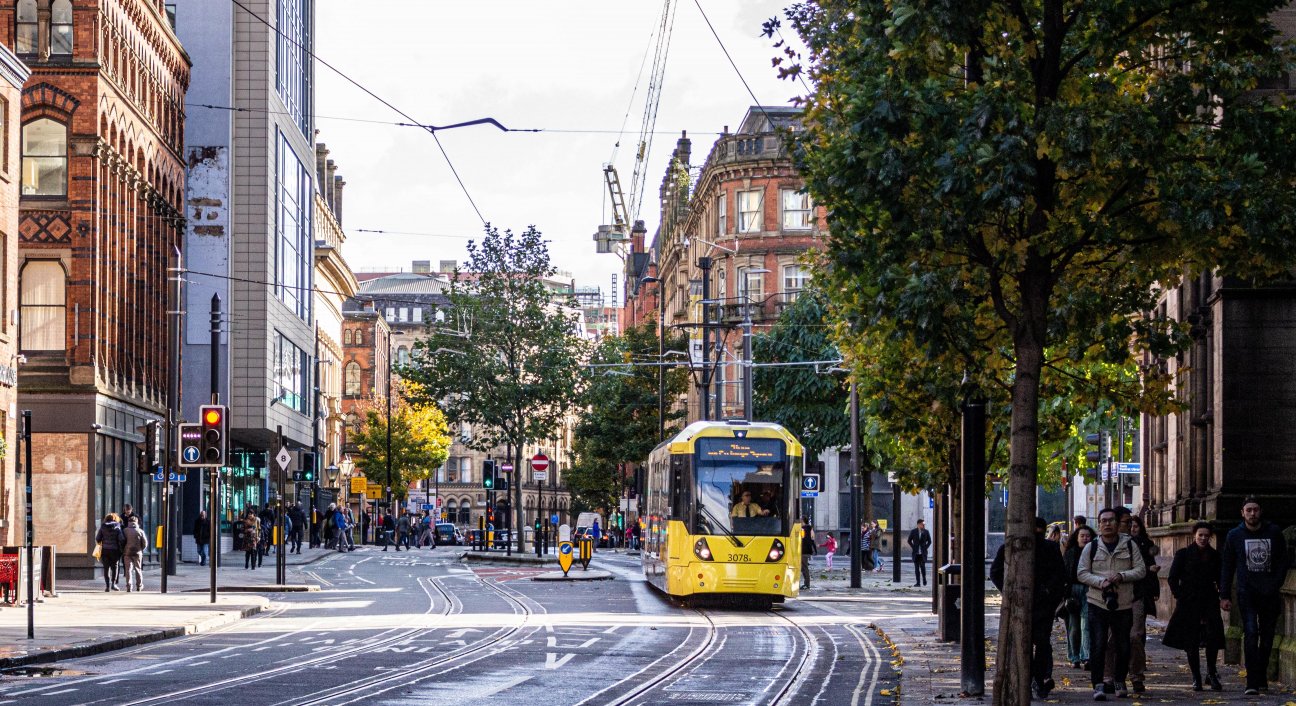 Photo by Mangopear creative on Unsplash
Also known as the Capital of the North, Manchester is one of England's major cities. The city played a major part during the Industrial Revolution, earning its name of "Cottonopolis" during the Victorian era because of its textile manufacturing industry. World War II damaged most of the city's infrastructures, but they were soon rebuilt and renovated. Aside from its textile manufacturing industry, Manchester is also notable for its music scene, art, architecture, and sports clubs.
While Manchester isn't as large or as bustling as London, there are plenty of things you can do here. Check out the museums, art galleries, and explore the city as you admire its architecture. For football fans, don't miss the chance to watch a Manchester United match at their home turf, the historic Old Trafford. Music lovers can also join guided tours about the city's history of music as bands like The Smiths, Stone Roses, and Oasis all started out in this city.
What to Do:
Visit Manchester Cathedral
Watch a Manchester United or Manchester City match
Shop at the independent record stores
Party at The Warehouse Project
Go museum-hopping
Best Time to Visit: June to August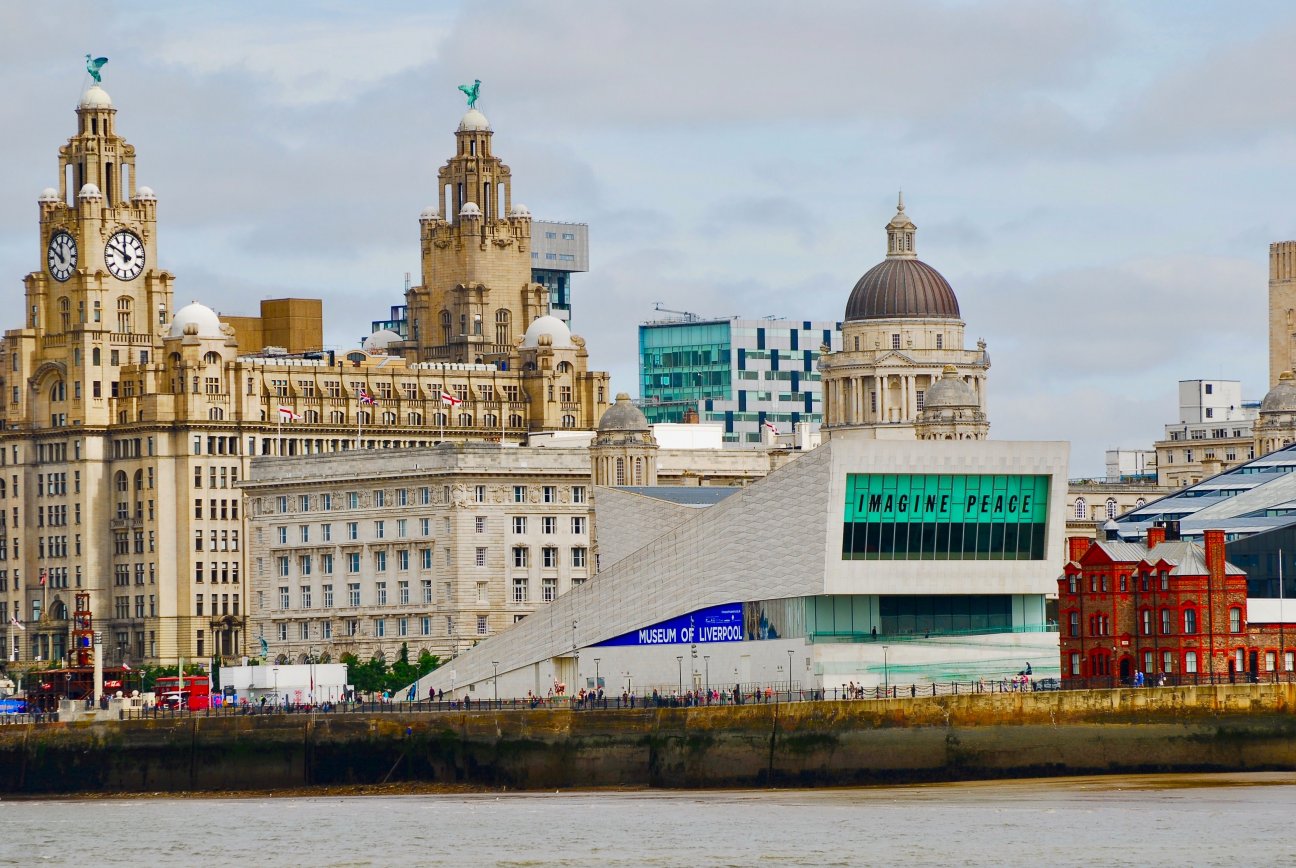 Photo by Conor Samuel on Unsplash
Not far from Manchester is Liverpool, one of the best cities in England. It is famous for being the birthplace of The Beatles, arguably the music industry's most influential band. Football fans will also recognize Liverpoo,l thanks to football clubs Liverpool FC and Everton FC. But apart from the Fab Four and football clubs, there's more to this riverside city!
When in Liverpool, visit The Beatles Story and enjoy this walk-through exhibition detailing the history of The Beatles. Embrace and learn more about the football culture by visiting the Liverpool Football Museum at Anfield. If you can't catch a game, you can go on stadium tours and walk around exclusive areas like the dugout and players' rooms. Additionally, you can relax at Albert Dock and see the well-preserved structures of this city.
What to Do:
Join a Beatles-themed tour
Visit the Cavern Club
Hop-on hop-off tour at the Mersey Ferry
Visit the World Museum
Explore St George's Quarter
Best Time to Visit: March to May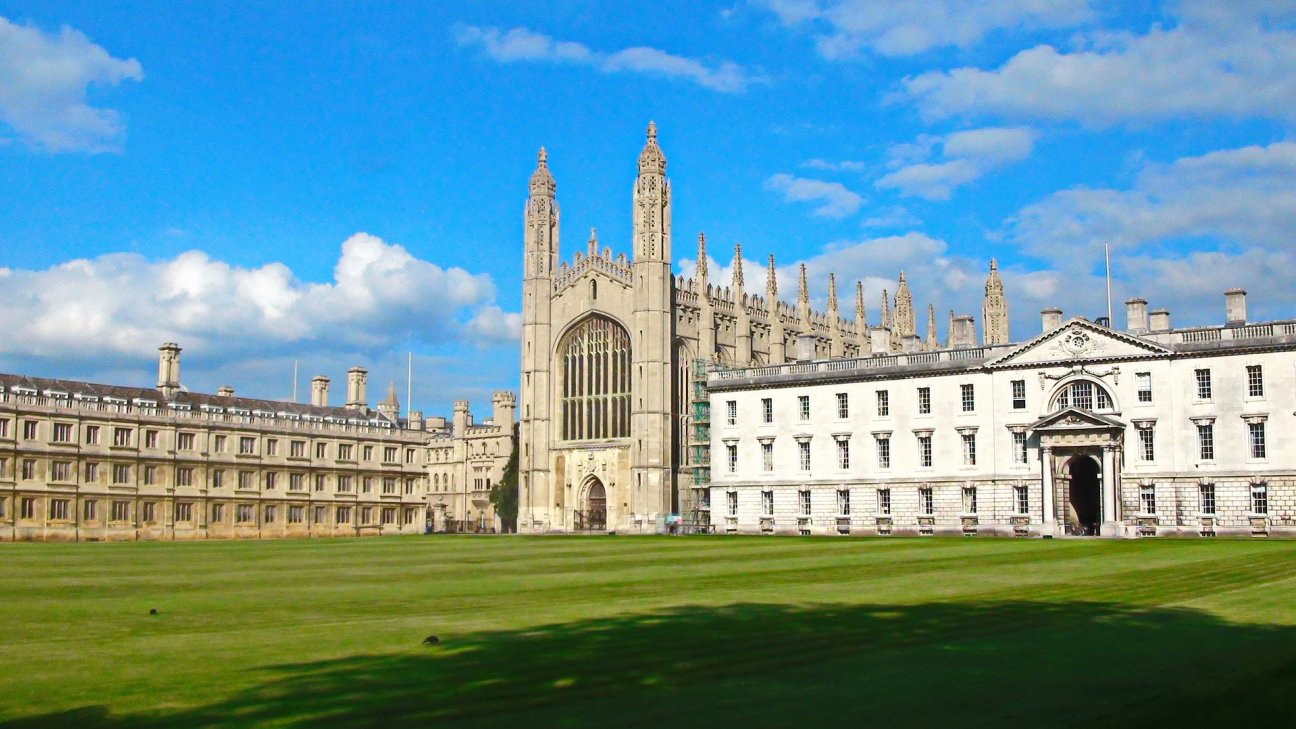 Photo by alexxxis on Pixabay
Filled with medieval structures and Gothic chapels, Cambridge should be on every traveler's list of must-visit cities in England. Although Cambridge University is without a doubt the main star of the city, there are more sights to see here. As you explore the university city, you'll find colleges, churches, and museums that make you feel like you've gone back in time. Bring out your cameras and make sure to snap every Instagram-worthy spot in Cambridge.
Cross the Mathematical Bridge, a fascinating bridge built entirely out of wood using a unique engineering design. Indulge your inner bookworm and purchase a couple of books at Heffers Bookshop. If you want to see Cambridge from a different perspective, climb to the top of the tower at the Church of St. Mary the Great. Alternatively, hop on a boat at the River Cam and go punting, one of the locals' favorite pastimes.
What to Do:
Visit Cambridge University Botanical Garden
Try punting at the River Cam
Tour around Cambridge University
Go to King's College Chapel
Shop for local finds at Market Square
Best Time to Visit: June to October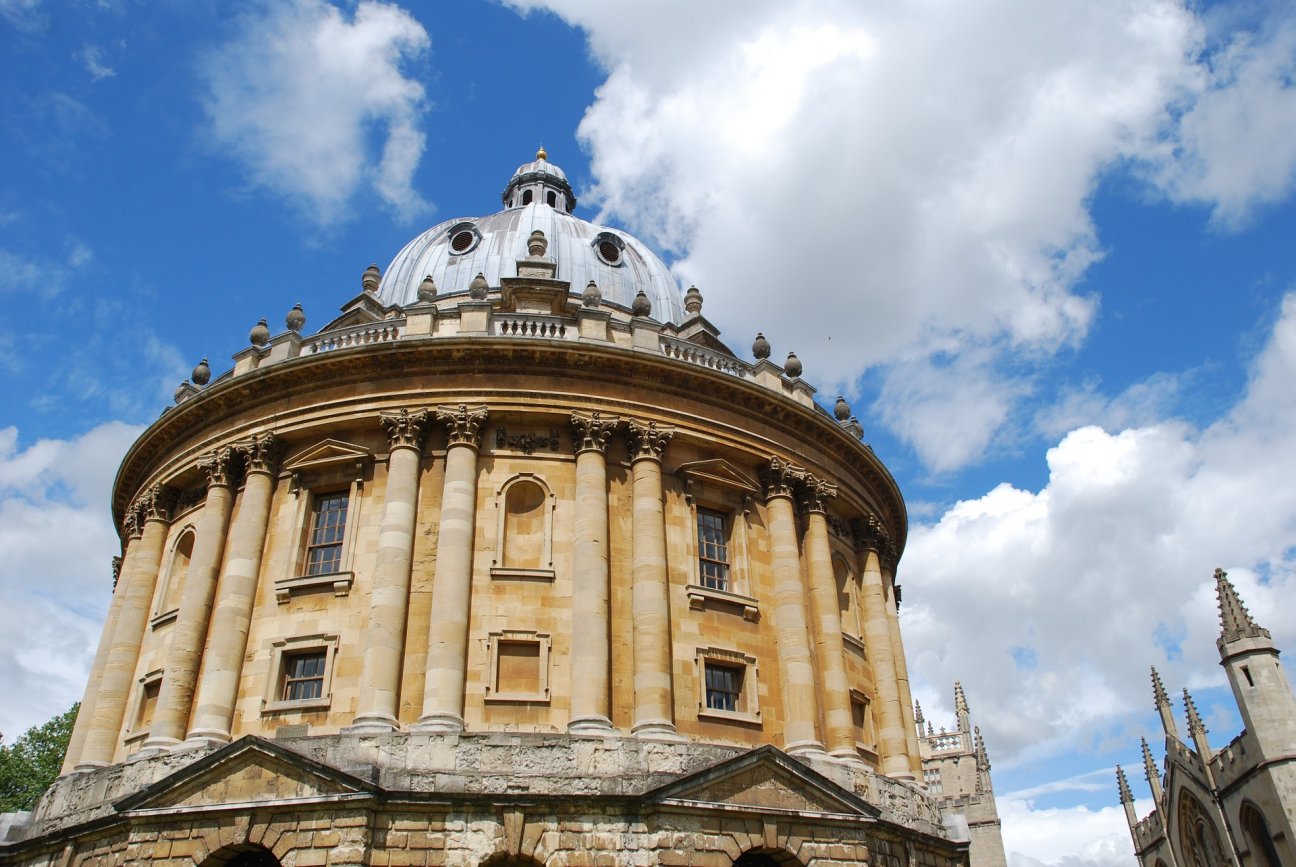 Photo by ChungkwanShin on Pixabay
Just like Cambridge, Oxford is one of the popular university cities in England. Fans of the Harry Potter films and Alice in Wonderland may recognize the city's connection with the aforementioned classics. Oxford is also home to the world's oldest English-speaking campus, Oxford University, also home to some of the greatest minds of all time.
Because of its proximity from the capital, a trip from London to Oxford is one of the best things to do in England. Explore the Bodleian Library, one of the oldest libraries in Europe and a filming location in the Harry Potter series. Walk around the old-school streets of Oxford and find historic sites, chapels, and even pubs. However, if you have limited time, you can join walking tours that take you around the city's best highlights.
What to Do:
Take a break at Oxford Botanical Garden
See the famous Radcliffe Camera
Explore Christ Church College
Visit the Oxford University Museum of Natural History
Join a Harry Potter filming locations tour
Best Time to Visit: May to September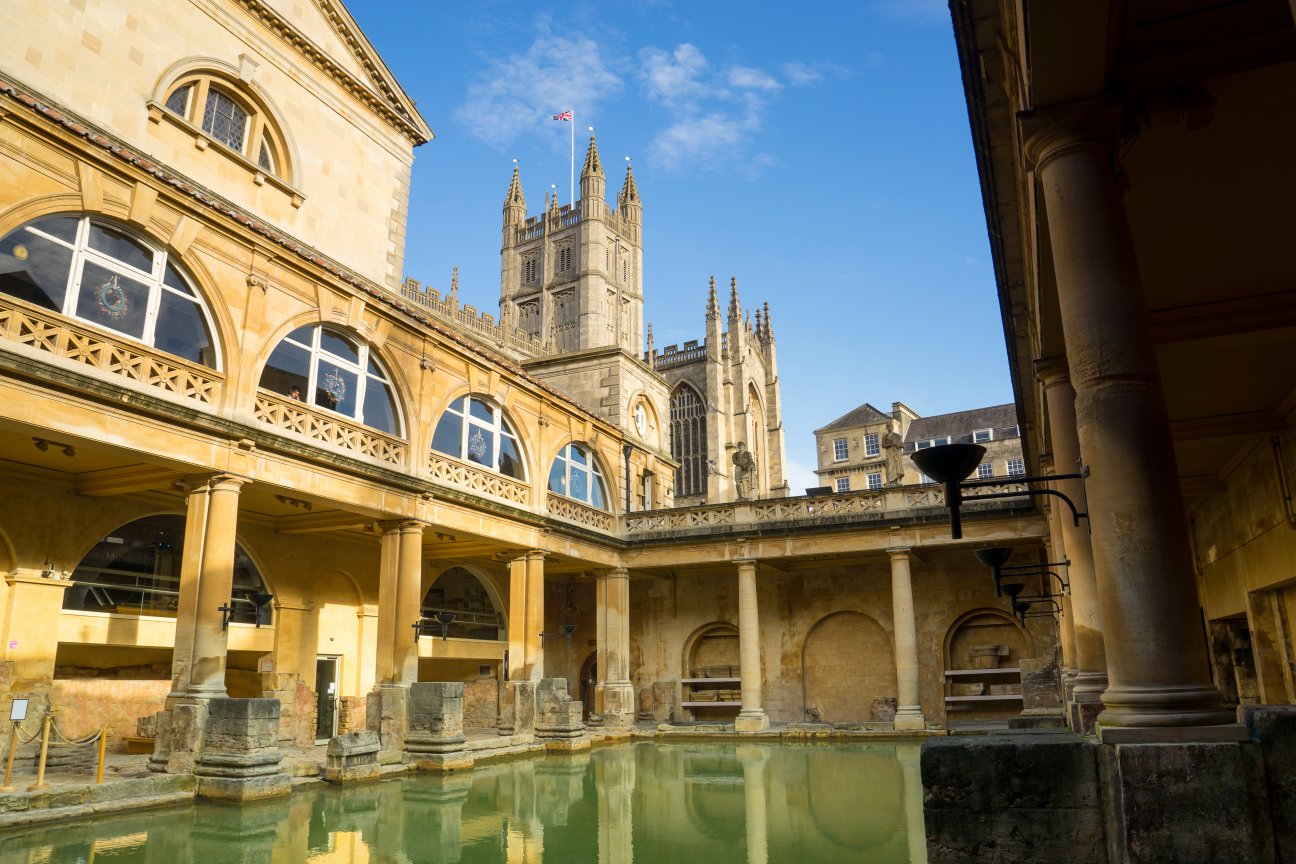 Photo by alice_photo on Adobe Stock
Take the train or coach from London to Bath, one of the country's most beautiful and historic cities. Listed as the City of Bath, this UNESCO World Heritage Site was founded by the Romans and was utilized as a thermal spa. During the Georgian Era, the city flourished and developed into a picture-perfect city that blends natural resources with Neoclassical buildings. Raking up to a million visitors every year, Bath is one of the most-visited cities in England.
A visit to Bath is incomplete without visiting the famous Roman baths. The well-preserved thermae was said to have been a center of worship for the deity, Sulis. But aside from the baths, there are other attractions in this spa town. Walk around its cobblestone-laden streets and be in awe of its Georgian and neoclassical architecture. See the Royal Crescent and relax at the nearby gardens in front of it.
What to Do:
Visit the Roman Baths
Walk around Green Street
Take a dip at the Thermae Bath Spa
Hike up the Bath Skyline walk
Have afternoon tea at Sally Lunn's Tea Room & Restaurant
Best Time to Visit: July to September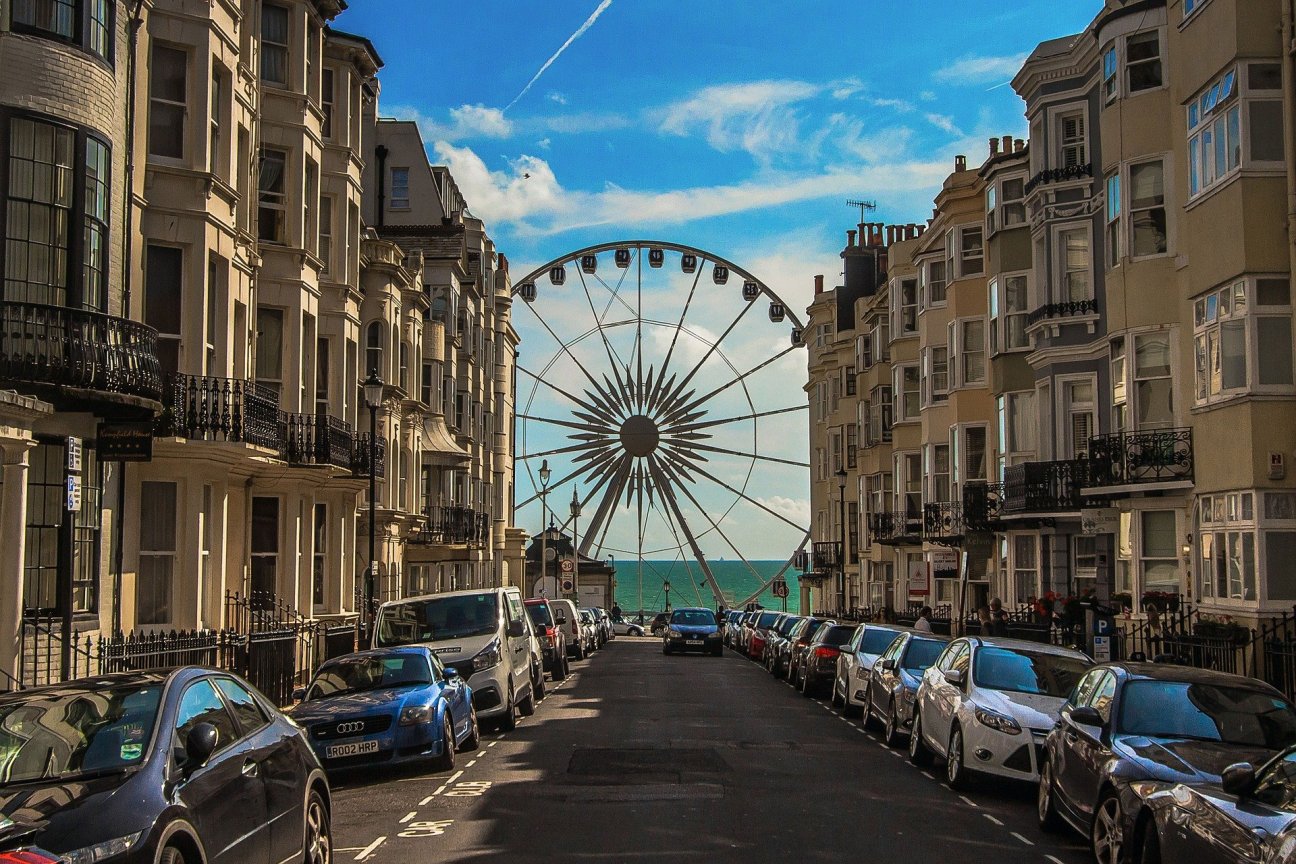 Photo by diego_torres on Pixabay
Warm and sunny, Brighton is one of the cities in England that are also famous summer getaways. This university town once suffered from storms, a dwindling population, and foreign attacks, but slowly became famous once road conditions to and from London improved. And like Bath, the city developed into a seaside resort during the Georgian era. Due to its strategic location near the coast, Brighton also became a hotspot for sea bathing.
From London, take an hour-long train ride to Brighton and bask under the warm summer sun. Explore the Palace Pier and enjoy the carnival rides. Hop from one stall to another and enjoy snacks like ice cream and fish and chips or head to the restaurants and feats on fresh seafood. Shop at the many independent stores at the Lanes, North Laine, and at the weekly flea markets. Then at night, enjoy live music or dance the night away at the clubs and bars in town.
What to Do:
Visit Brighton Palace Pier
Lounge by the beach
Shop at The Lanes
Hang out at the beach bars
Admire the Royal Pavilion
Best Time to Visit: May to June, September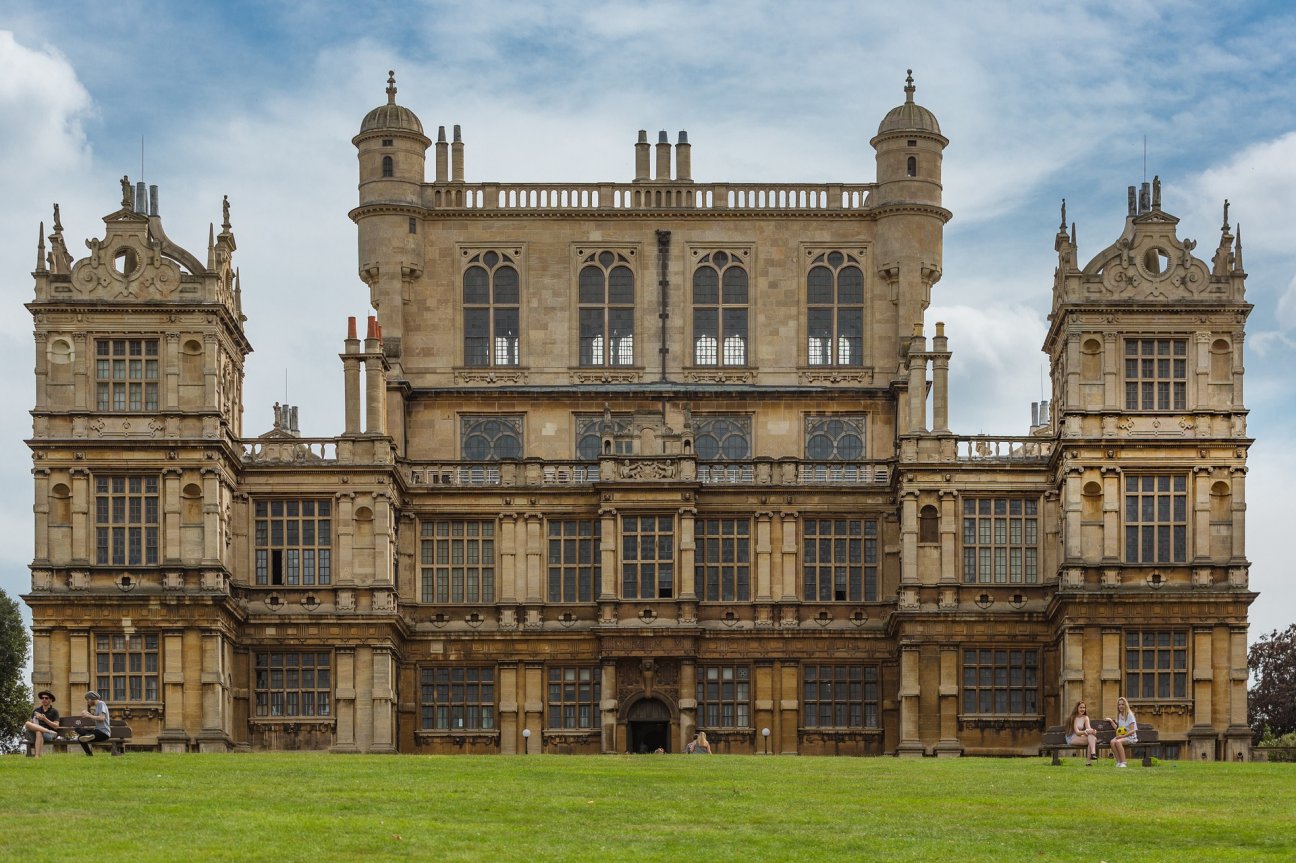 Photo by iankelsall1 on Pixabay
Hailed as the Queen of the Midlands, Nottingham is a charming town some 206 kilometers from London. Apart from its lace-making industry, Nottingham is also famous for its connection to Robin Hood, a literary classic. Around the city, you'll find several sites linked to famous legends and even tailor-made tours catering to popular English folklore.
From centuries-old castles, quaint pubs, and walking trails, there's no shortage of things to do in Brighton. Go for a leisurely walk following the Robin Hood Way or Sherwood Forest. Pay a visit and have a few drinks at Ye Olde Trip to Jerusalem, the oldest pub in England, said to have been established in 1189. Lastly, walk around its streets and take an obligatory photo with the 7-foot-tall statue of Robin Hood.
What to Do:
Relax at Highfields Park
Stroll around the Old Market Square
Explore Nottingham Castle
Visit Wollaton Hall
Eat and drink at Ye Olde Trip to Jerusalem
Best Time to Visit: April to August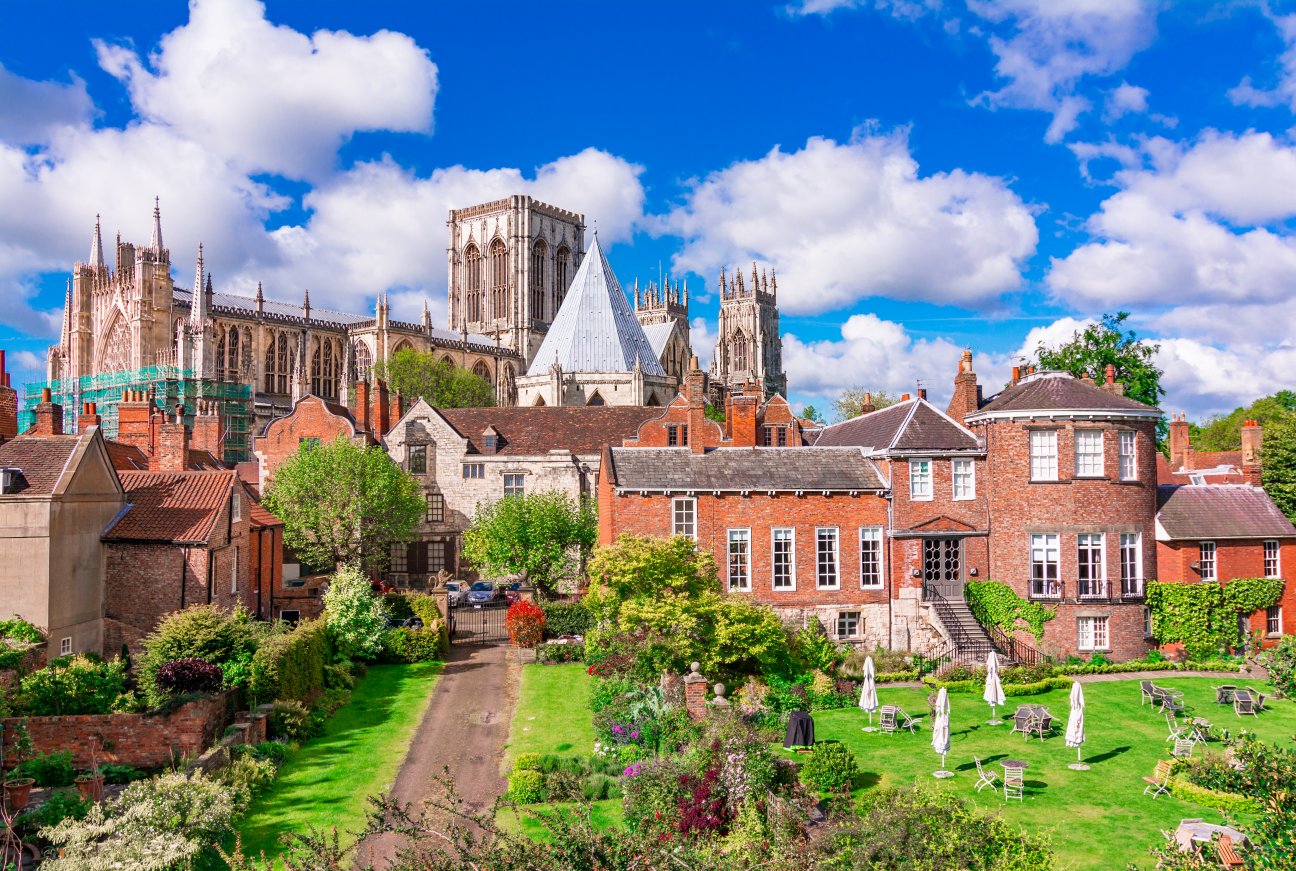 Photo by davidionut on Adobe Stock
York is one of the best cities in England to visit, thanks to its remarkable history. This is the perfect city for history buffs, architecture enthusiasts, and even horror geeks! This English city also has a tumultuous past: it was once a major port under the Viking rule, was destroyed during the Harrying of the North, and had a rocky economy during the Tudor period. Eventually, the city rose to prominence, thanks to the introduction of railways and the rise of chocolate manufacturers.
Given York's interesting history, you can enjoy a wide variety of activities here. Take part in a historical tour of York and visit ruins dating back to the Roman, Viking, and medieval times. On a pleasant spring morning, go around the city walls and appreciate the views. For a spine-chilling adventure, hop on a "ghost bus" and listen to urban legends and true horror stories about York. If you plan on visiting during winter, don't miss the festive Christmas markets!
What to Do:
Climb to the top of the tower of York Minster
Walk around The Shambles
Go on a River Ouse cruise
Visit the JORVIK Viking Centre
Join a ghost tour of York
Best Time to Visit: March to May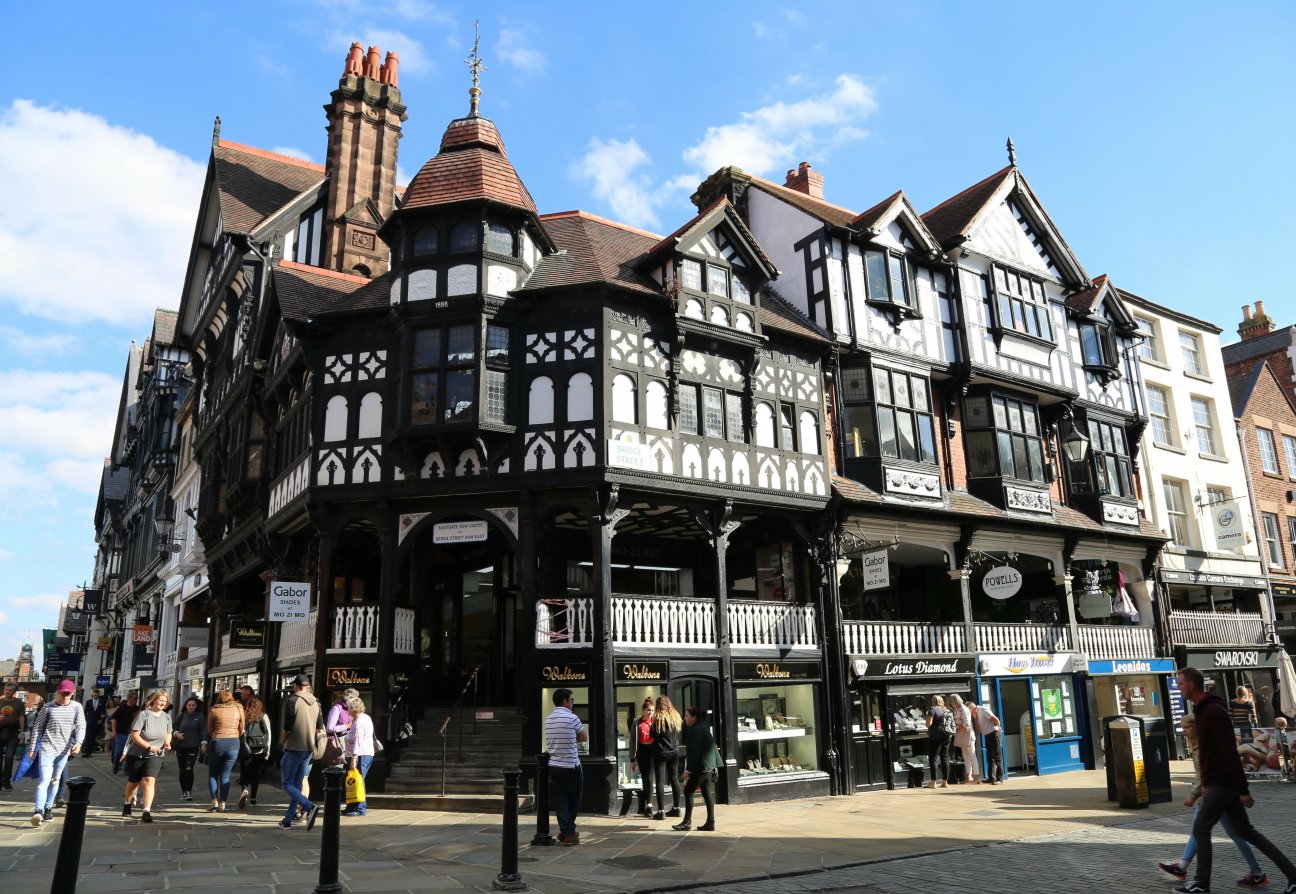 Photo by Wendy on Adobe Stock
Located in Northwest England, Chester is one of the most picturesque cities in England. Additionally, it is a well-preserved walled city in the country, housing a number of medieval buildings and Victorian gardens. The city also played an important role during the 18th century's Industrial Revolution and helped increase Chester's overall wealth.
As you explore Chester, find several black-and-white buildings, built during the height of the Black-and-White Revival. When visiting the city, don't miss the majestic Chester Cathedral and hear a song from the local choir. Within its brick walls, find half-timbered houses and buildings, and medieval churches. Visit the town center and don't forget to capture the timeless beauty of the Rows, a series of covered walkways that are entrances to different shops. Find traces of its Roman connections and see the ruins of what used to be the Chester Roman Amphitheatre. After visiting the amphitheater, rest at the Grosvenor Park or bring a couple of snacks for a leisurely picnic.
What to Do:
Listen to the Chester Cathedral Choir
Walk around the Chester City Walls
Take photos of the Chester Rows
Visit Chester Zoo
Relax at Grosvenor Park
Best Time to Visit: July to August
Tips When Visiting Cities in England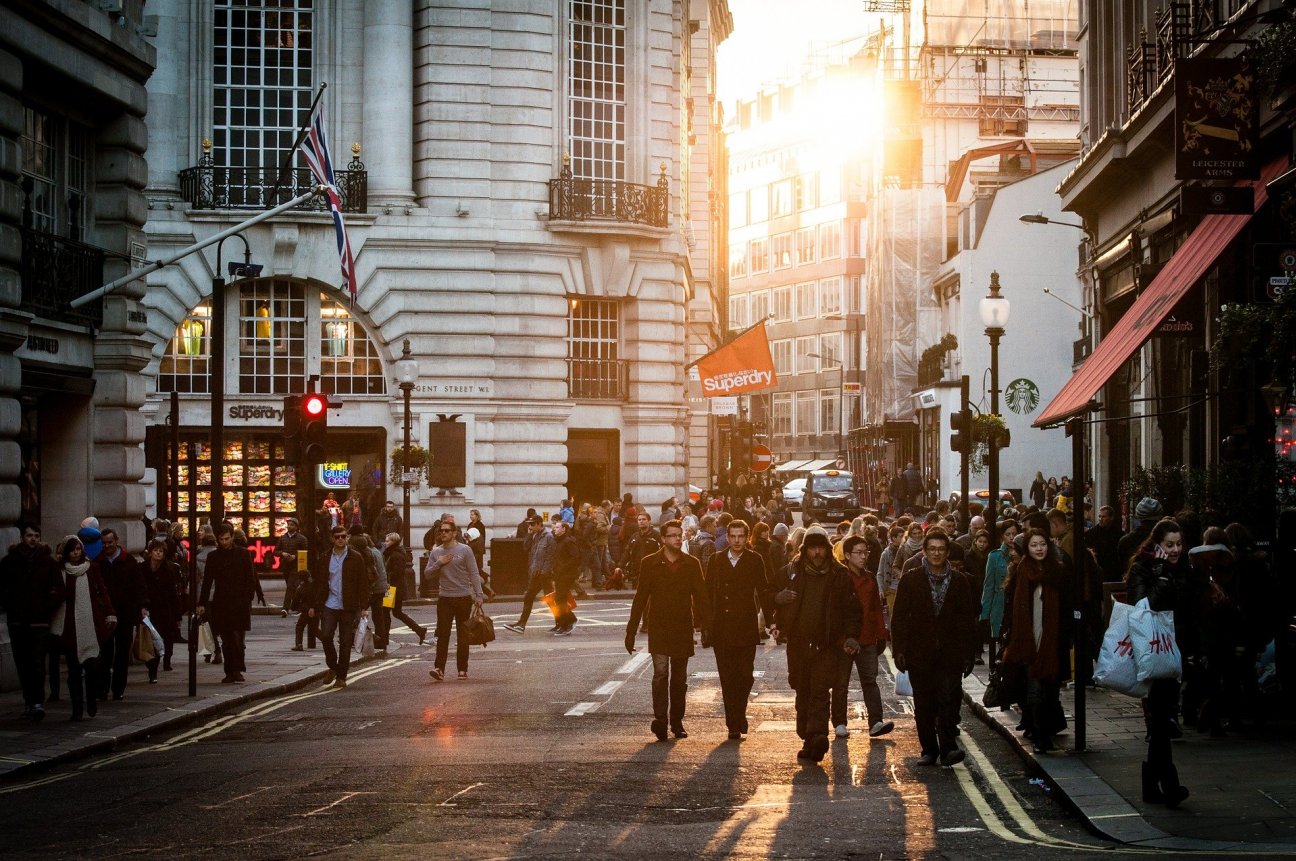 Photo by Free-Photos on Pixabay
Although English is the main language spoken, there are different accents that may confuse first-time visitors. The common accents you may encounter are Scottish, Yorkshire, Welsh, and Scouse.
Cities in England are relatively safe and there's a low risk of violent crime. Nonetheless, always be aware of your surroundings and never leave your things unattended.
Take advantage of free museum days! These are normally Sundays and the first Fridays of the month. Additionally, enjoy free entry during the last few hours before closing time.
England uses a Type G electrical socket, so make sure to bring the correct travel adapter or converter.
When using public transportation, invest in travel passes instead of buying single-journey tickets for every trip. You can save more, travel seamlessly, and save time instead of queueing to buy a ticket.
Although the food in England is pretty expensive, you can save money by eating at local pubs. You can ask locals where the best cheap eats are around the city.
Accommodation can be expensive, especially if booked at the last minute. To avoid paying a bigger amount, make sure to secure your hotel months ahead of your trip.
In most places, giving tips is voluntary. If you received good service, the general tip is 10% of your bill. In addition, don't forget to check if your bill includes a service charge.
Driving a rental car? Make sure to always drive on the left. However, locals will recommend using public transportation since traffic can be unbearable especially during rush hour.
When using the escalator in different cities in England, always stay on the right if you're not in a hurry. The left side is for rushing commuters.
Discover the Beauty of the Cities in England!
There's definitely more to England than just visiting London! You can find several cities bursting with both historical and cultural heritage. This is also a great way to make the most out of your stay instead of focusing on one city. As you explore the cities in England, you'll learn more about the country and what made it into one of the world's most powerful nations today.
Visiting university cities like Cambridge and Oxford lets you in on the academic history of the country as well as seeing popular sites that you only used to see in films. Meanwhile, in York, get a deeper understanding of the history of the Vikings and see a grim yet fascinating side of England after listening to its urban legends and myths.
If there's a country you plan on "city-hopping" at, consider England!