The Best Things To Do In London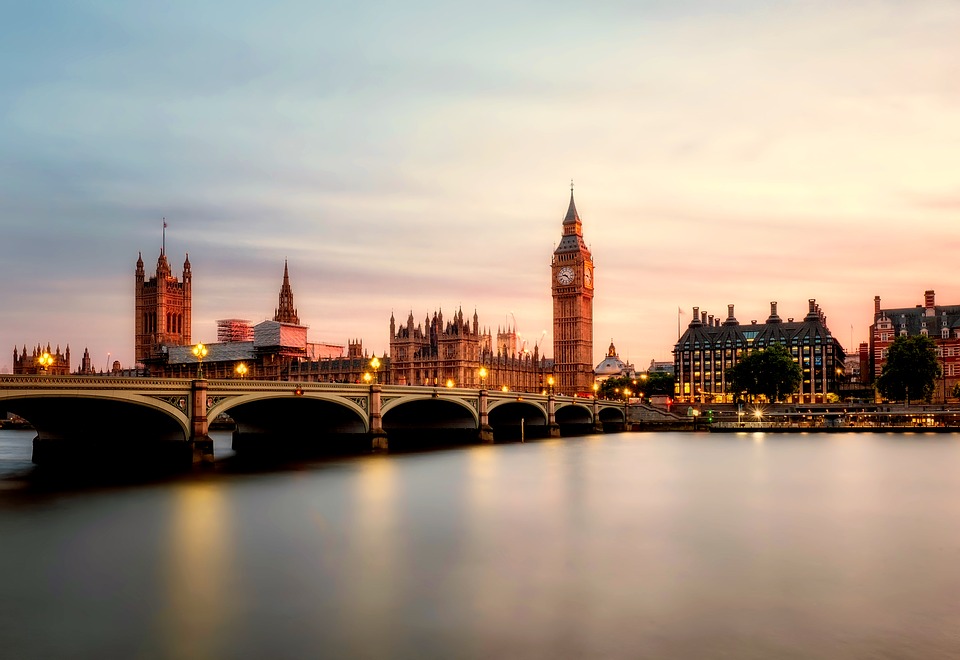 Culture, history, arts, entertainment and finance make London one of the world's best-loved cities. We've collected our favourite attractions in – including insider tips for your visit and what to do in London for free.
Are you ready to explore London?
This giant cantilevered observation wheel offers a gentle ride and a jaw-dropping panorama view over the city of London. On a clear day, your gaze can travel from the iconic houses of parliament along the snaking river Thames with its myriad bridges for 40km (25 miles). Below, red double-decker buses move like tiny toys.
Our favourite time for a ride on the London Eye is dusk, when the sun sinks behind the Houses of Parliament, streaks the horizon pink and orange and dips the city into a golden glow – but this happens only in good weather.
The calm, stable ride in the 25-person capsules takes 30 minutes, but you may have to spend an hour or more waiting in a queue. You can save time by ordering a ticket to the London Eye in advance, although you may prefer to wait and see if the weather is good.
The London Eye is open daily. Times vary with the season, typically from 10:00 to 20:30. Ticket prices start from £27 (standard ticket without extras, booked in advance). The nearest Tube station is Westminster.
Insider tip
The queues are shortest when the London Eye opens in the morning.
2.
Listen To Orators In Hyde Park Speakers' Corner
At the Hyde Park Speakers' Corner, anyone may give a speech about any topic, and competition to win the attention of passers-by is fierce. You may be lucky and witness an important opinion-leader (Karl Marx and George Orwell used to be regulars), although, on a typical day, you'll mostly hear people who proselytise about their religion.
Some speakers promote animal welfare, human rights, nature protection and other causes close to their hearts, and a few seem to be crackpots who talk passionate gibberish. At the Hyde Park Speakers' Corner, you can disrupt speakers and ask them questions.
When I took my Libyan friends to Speaker's Corner, they witnessed this freedom of speech with astonishment. "Where are the police?" they asked, baffled. "Do they use hidden cameras to check what people say?"
If you're brave, give your own speech at the Hyde Park Speakers' Corner! Choose a topic you feel strongly about, bring a platform to stand on, and invite friends to pose as your fascinated audience. You may soon draw a crowd.
The Hyde Park Speaker's Corner is a free attraction in London. The best time for a visit is Sunday morning when most orators congregate. At other times, there may be few or no speakers. The nearest Tube station is Marble Arch.
3.
Find Out About Jack The Ripper In The East End
In 1888, the serial killer Jack the Ripper terrorised the Whitechapel district of London, brutally murdering women. With a knowledgeable guide, you can visit the murder sites, find out how victims lived in the poverty-stricken Victorian East End of London, and learn about the police investigations.
I've joined Jack the Ripper walks with several companies, and found the guides to be knowledgeable experts as well as great storytellers. Each guide revealed convincingly who Jack the Ripper really was – but each offered a different solution!
Several companies in the East End of London offer guided walking tours, most of them in the evening, meeting at one of Tube stations in the area (e.g. Whitechapel or Aldgate East) and lasting about two hours. Tickets cost around £10, but sometimes there are free options.
Insider tip
Don't let bad weather put you off. Fog, snow or the typical London drizzle create a special atmosphere – just wear suitable clothes.
4.
Browse Camden Market In London
This huge market (actually several adjoining market areas) has stalls, shops and eateries and a vibrant, unconventional atmosphere. You'll find antiques, crafts, fashion, retro and avant-garde items and all kinds of weird and whacky stuff in the Camden Market. Some might even say the best bits of London are found here!


Most stalls and outlets open at 10:10 – 18:00 daily, and some stay open late. To get there, take the Tube to Camden Town.
Insider tip
If you want to avoid tightly-packed crowds at the Camden Market, visit Monday to Thursday.
5.
Watch A West End Musical
London is famous for its musicals with top-notch productions. You'll find the best in the theatres of the West End in London. Some musicals are so successful that they run for months or even years.
Tickets cost around £20-100, depending on the show the date and the seat. If you want to see a specific musical, you may need to reserve your ticket weeks in advance.
Most musicals in the West End of London have both matinees (afternoon shows) and evening performances. The most convenient Tube station is Leicester Square.
Insider tip
For cheap last-minute tickets, visit the TKTS booth in Leicester Square, London – but you'll need to be flexible about which musical you're going to see.
6.
See Great Art At The National Gallery
Do you want to explore London on a budget? Visit the National Gallery and view one of the world's greatest art collections featuring paintings by famous artists like Van Gogh, Titian, Rembrandt, Turner, Botticelli, da Vinci, Gainsborough and Renoir. Best of all, admission is free!
The National Gallery in London opens most days of the year 10:00 – 18:00 (until 21:00 on Fridays). The Tube station is Charing Cross.
Insider tip
The National Gallery is a busy place. If you want quiet-time and space to admire your favourite works of art, visit in the morning.
7.
Ride On A Hop-On-Hop-Off Double-Decker Bus
Several companies in London offer guided tours on a traditional red double-decker bus, either with audio-recorded commentary (you can choose the language) or with a live guide.
You'll see Trafalgar Square, the Houses of Parliament, St Paul's Cathedral and more. The great thing is the 'hop on, hop off' format which allows you to break the tour to visit some of the attractions on the way.
The hop-on-hop-off bus tours operate daily, but most cease at night. If you book a ticket in advance, you can start your journey from any London attraction. Prices vary – there are 24, 48 and 72-hour tickets, and some include a cruise on the River Thames, a guided walk or substantial discounts for major attractions in London.

For a 48-hour ticket on the hop-on-hop-off bus tours including a river cruise and guided walk, expect to pay around £40.
8.
Explore Victoria & Albert Museum
Are you wondering what to do in London in bad weather? This vast museum houses many impressive collections – not just works of art, but furniture, fashion, tableware, jewellery and more. You can see landscape paintings by Constable, Chippendale furniture, the world's oldest dated carpet, the earliest known photograph of London, and Margaret Thatcher's power suits.
My personal favourite of the Victoria & Albert Museum is the fashion collection which showcases costumes from many periods – 16th-century children's kaftans from the Ottoman Empire, lavishly embroidered men's waistcoats from the 18th century, dresses and accessories from the Regency period (think 'Pride and Prejudice'), and iconic fashions by famous 20th-century designers.
The Victoria & Albert Museum is open daily 10.00-17.45, and some collections stay open longer on Friday nights. The nearest Tube station is South Kensington. Admission is free, though there are charges for temporary exhibitions and special events. This Victoria & Albert Museum a great place to spend a rainy day.
Insider tip
Instead of rushing to take in everything this vast museum offers, choose the subjects that interest you and spend time appreciating just those collections.
9.
Watch The Changing Of The Guards At Buckingham Palace
During this military ceremony, the guards in charge of protecting the Queen's residence hand over responsibility to the soldiers of the new shift. You can watch immaculately turned out guards performing precision drills, and hear military bands play stirring marches.
These are not entertainers performing for tourists, but operational soldiers drawn from the Grenadier Guards, Coldstream Guards, Scots Guards, Irish Guards and Welsh Guards, and sometimes also from the Marines, the Royal Air Force, the Gurkhas or other regiments.

Best arrive very early to secure your place since it can get crowded at Buckingham Palace. You may want to use the toilet beforehand and bring a bottle of water.
Normally, the changing of the guards takes place at 11.00 in the morning – but not every day, and the schedule varies with the season and events. The nearest Tube station is Green Park.
Insider tip
The best place to watch the ceremony is from the upper steps of the Victoria Memorial, London.
10.
Learn About Money At The Bank Of England Museum
Not many people know that this venerable institution has a museum in the basement – and if you're interested in finance or history, or simply have an hour to spare on a rainy day, it's worth a visit.
At the Bank of England Museum, find out when people started to use banknotes, the methods designers use to thwart counterfeiters. You can even learn how the Bank of England keeps prices stable. Alternatively, you can take a memorable selfie in the bank's gold vault.
The Bank of England Museum is open on weekdays only (Monday to Friday 10.00-17.00) and admission is free. The visit is self-guided; pick up a free brief printed guide. Get off at Bank Tube Station.
Insider tip
The Bank of England Museum is a great place to take kids for an educational experience. Ask at the counter for free activity sheets for your children's age group.
11.
Join A Guided Walk Through Soho's Colourful History
The Soho district in London has a sparkling history, home to ground-breaking musicians, writers, artists and fashion designers from the mid-19th century. A vibrant hub in the Swinging Sixties, a red-light district in the Seventies, Chinatown in the Eighties, Soho has settled into a quieter existence as a venue for upmarket restaurants, but guides bring the colourful history back to life.
In Soho you may see the house where the eight-year old prodigy Wolfgang Amadeus Mozart lodged, where Karl Marx worked, where Mary Quant invented the mini skirt and where the Beatles performed.
Several companies in London organise walking tours at different times of the day, typically lasting two hours and costing around £10 (free versions are also on offer). The guides are knowledgeable and entertaining; some are hilarious. The walks often start at Leicester Square Tube station.
Insider tip
The guides know far more than they can share during a two-hour tour, so if you have a special area of interest, tell them before the tour sets off, and they may show you the gems relating to your personal passion.
12.
Experience Royal History In Westminster Abbey
In this historic church, all monarchs of England since 1066 have been crowned, and it has been the venue of many royal weddings. Most of the architecture is in the Gothic style with flying buttresses, pointed arches, ribbed vaulting and rose windows.
Westminster Abbey is the final resting place of many British monarchs, and also of around 3000 other great Britons like Charles Darwin and Isaac Newton. As a writer, I'm naturally drawn to Poets' Corner where many of my literary heroes lie buried: Geoffrey Chaucer, Charles Dickens, Rudyard Kipling and Aphra Behn.
Different parts of Westminster Abbey in London have different opening times, but you can generally visit Monday – Saturday during the daytime. The nearest Tube station is Westminster. The admission costs £23 for an adult and an additional £7 for a guided tour.
Insider tip
Why not attend an actual church service? There's at least one service every day (and several on Sundays), and it's free to attend. You may even be able to hear the famous Abbey Choir of London.
13.
Stroll Along The South Bank Of The Thames
The South Bank of Thames is the most interesting route for walking in London. From the paved paths on its southern side, you see much of London including, depending on which part you choose for your stroll.
Keep your eyes peeled for the London Eye, Shakespeare's Globe Theatre, the Tate Modern Gallery, the Royal Festival Hall, the Houses of Parliament with the Elizabeth Tower (which houses the famous Big Ben bell), London Bridge, Tower Bridge, HMS Belfast, Gabriel's Wharf, the Tower of London, the Shard…
Remember to bring your camera, because many of the views are highly photogenic.


There's no charge for this walk (unless you decide to stop and explore attractions on the way), and the way is open day and night. Tower Hill is a convenient Tube station.
Insider tip
In the early evening, the route can be busy with people walking home from work, so if you're uncomfortable in crowded spaces, you may want to avoid that time. However, you may want to time your walk for sunset. On a clear dry day, the sinking sun brushes the city in orange-gold, which makes for great photographs.
14.
Discover The Old Operating Theatre
If you have an interest in medicine or history – or if you simply want to visit a place where not everyone has been – the Old Operating Theatre in London is a gem. It's the oldest surviving surgical theatre in Europe, predating anaesthetics and antiseptics.
The Old Operating Theatre is opened from Tuesday – Sunday from 10.30 to 17.00. Monday's opening times vary. Please note that to access this museum, you need to climb a narrow 52-step spiral staircase. An adult ticket costs £6.50. The nearest Tube station is London Bridge.
Insider tip
If you visit on a weekend, attend the talk about surgery in the Victorian age when surgeons didn't even wash their hands before operating.
15.
Experience The Houses Of Parliament
The two Houses of Parliament (the House of Commons and the House of Lords) are at the core of British history and politics, and they are open for visitors. The majestic Westminster Hall with its famous wooden roof and stained glass windows are almost 1000 years old.
You can choose between a self-guided audio tour (in a choice of languages) or a real-person guided tour, and there are opt-ons such as afternoon tea.
Admission prices to the Houses of Parliament can be hefty, starting at £19.50 for a basic adult ticket without add-ons. Photography is restricted, so don't count on posting pictures of yourself in Parliament on social media.
Insider tip
Visit the Houses of Parliament during an actual debate in either the House of Commons or the (visually more interesting) House of Lords, and experience actual politics in the making. Admission to the visitors' galleries during debates is free! Check the parliamentary calendar to see when debates are scheduled.