How to Get From London to Oxford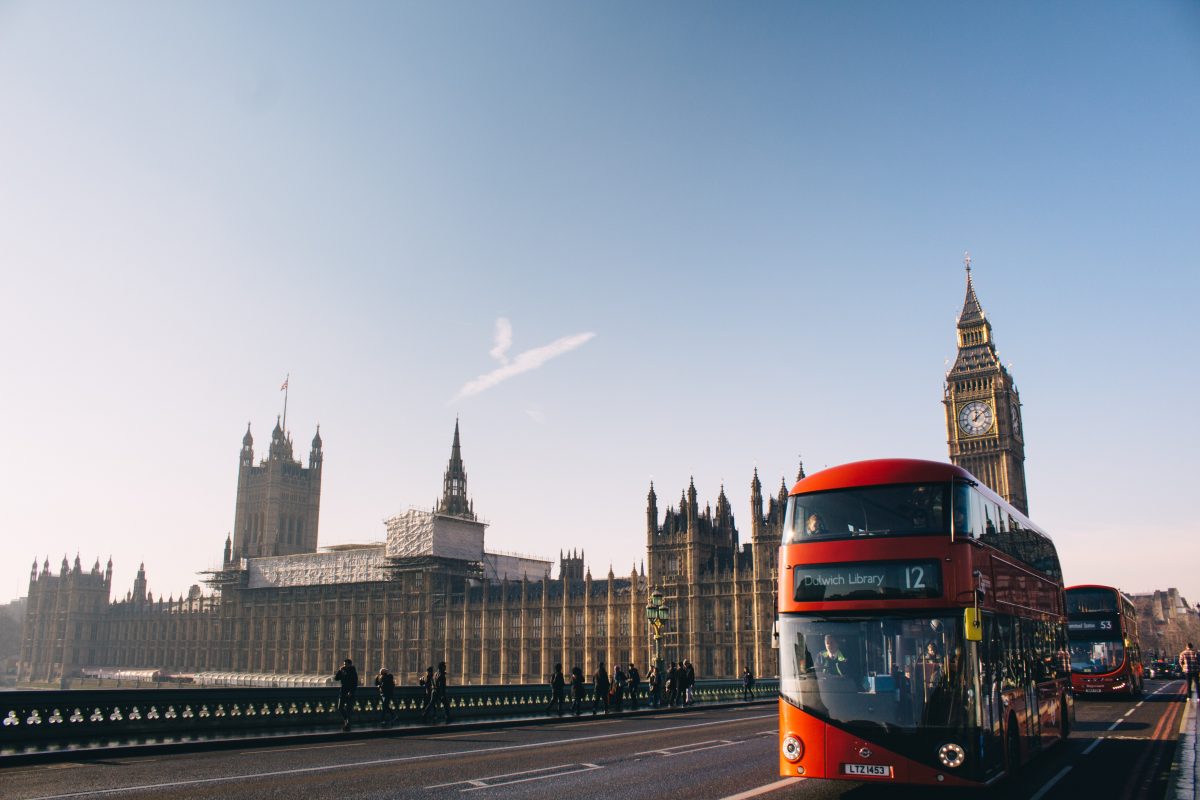 Oxford is a unique all-year-round destination in a small city center filled with many shops and landmarks. With its towers and spires, Oxford is one of the most magical places to visit because you have so many things to do in Oxford, especially in the early Spring.
The best way to explore this quaint little town is on foot with the help of a tour guide. You can view beautiful gardens and museums filled with historical artifacts. And Oxford is the best place to go shopping.
But what happens if you're living in busy London? Is there an easy way to get from London to Oxford? If you're visiting the UK you may not know the best ways to get from London to Oxford or you may wonder what transportation is the fastest.
Perhaps this short guide will help you find the best way to get from London to Oxford hassle-free.
Why London To Oxford Is A Common Route
Traveling from London is the common route to most destinations in England. Using public transport in London is a fast economical way to travel and an excellent way to experience English culture. London tends to have the best underground train systems. These subways allow you to get to any destination fast.
If you're staying in a different location, the larger cities have loads of bus service stations so you can get to London easily via any big town in England.
For day trips from London to Oxford, you have many choices of frequent bus services and trains from Paddington Station (in London). Traveling from London to Oxford is a common route because it's easier for travelers to find transportation in London to get around, compared to many other towns across the country.
Different Modes Of Transport You Can Use
There are many ways you can travel to Oxford from London. You simply need to decide which mode of transportation is best suited for you especially if you're new to the area. So let's take a look at the different ways you can travel from London to Oxford and how long it will take you to arrive at your destination.
How To Get To Oxford By Bus
You can take a day trip from London to Oxford by using reputable, frequent bus services in the city. Travel by Oxford Tube or by Oxford Express coach services. These coaches leave from Victoria Coach station situated in London.

How To Book A Bus Ticket
The Victoria Coach station's address is 164 Buckingham Palace Rd, Victoria, London SW1W 9TP. The operating hours are from 8:00 am to 21:00 pm daily. You can purchase a bus ticket from the machines inside the bus station.
All the information on bus arrival and departure times will be printed on your ticket. It's best to arrive 10 minutes before your coach is due to depart so as to avoid it leaving without you.

Travel Time From London To Oxford By Bus
The average travel time by bus from London to Oxford is about an hour and 40 minutes. You have to factor in traffic as well because London is extremely congested during most of the day. So you may have to leave early in the morning if you want to arrive early at your destination and have an entire day to explore Oxford.
Get To Oxford By Car
Having your own car to travel around London has its perks. You're able to go anywhere you like at your own pace. But there are some drawbacks such as finding your way to your destination and factoring in traffic jams & fuel costs.
Another popular alternative to cars is campervans. Hire an RV from Goboony for the largest range of options at affordable prices.

Best Route From London To Oxford By Car
Oxford is 62 miles northwest of London if you use M4, M25, M40 and A road routes. If you're traveling by the motorways it won't be a very scenic way to get to Oxford but it's the fastest.
Follow these steps to get to Oxford via car, from the center of London.
Getting Out Of London
1. First, take a Southwesterly direction on The Mall toward Spring Gardens and turn right onto Constitution Hill
2. Turn left onto Duke of Wellington Pl and then right onto Grosvenor Pl
3. There will be a slight right onto Piccadilly
4. After Piccadilly turn left onto Park Lane A4202
5. There will be a slight left onto Cumberland Gate
6. Turn right onto Bayswater Road
7. Steer slightly to the left onto Edgware Road A5
8. Turn right onto George Street (you'll be entering a toll zone)
9. Turn left onto Seymour Pl and then turn left onto Marylebone Road A501
10. Continue on Marylebone Flyover and follow A40
11. Stay right on the road to follow Western Avenue
From London To Oxford
12. Continue on the right on M40 and follow signs heading toward M25, Birmingham, Oxford, and Beaconsfield
13. At junction 8, take the A40 exit to Oxford Cheltenham
14. Keep right to continue on A40
15. The will be a slight left toward Headington Roundabout
16. Turn left onto Headington Roundabout
17. Steer slightly to the right to stay on Headington Roundabout
18. Continue straight onto London Road's A420
19. At the roundabout, take the 4th exit onto The Plain A420 and continue to follow A420 (Between 7:30 am and 6:30 pm parts of the road may be closed)
20. Turn onto M&B 59a Cornmarket St, OXFORD
You've arrived at Oxford!
Travel Time From London To Oxford By Car
The travel time will be 1 hour and 28 minutes if you travel by car.
Travel to Oxford By Train
Trains on the London rail at Paddington Station leave every 30 minutes for Oxford from Mondays to Saturdays. On Sundays, the London to Oxford train leaves every 60 minutes.
You can also use the Oxford Circus subway station situated in Oxford Street, London.

How To Purchase A Ticket
You can buy a ticket to Oxford from the station's rail ticket office. They cost about €25 for a standard round trip.

Travel Time From London To Oxford By Train
The travel time from Paddington Station to Oxford Street is about 60 minutes.
Final Thoughts
Our travel tip to you when traveling through Europe: the best way to get to Oxford from London is by train. It's a safer, more convenient way of traveling around England especially for tourists who have never visited the country before and don't know the roads yet. Trains are fast and reliable & you won't have to contend with traffic or fuel prices.
Travel from London to Oxford quick and safe by going through Paddington Station. You can enjoy a full day of sightseeing and shopping in one of England's most popular city centers.