Amazing Things to Do in Bangkok, Thailand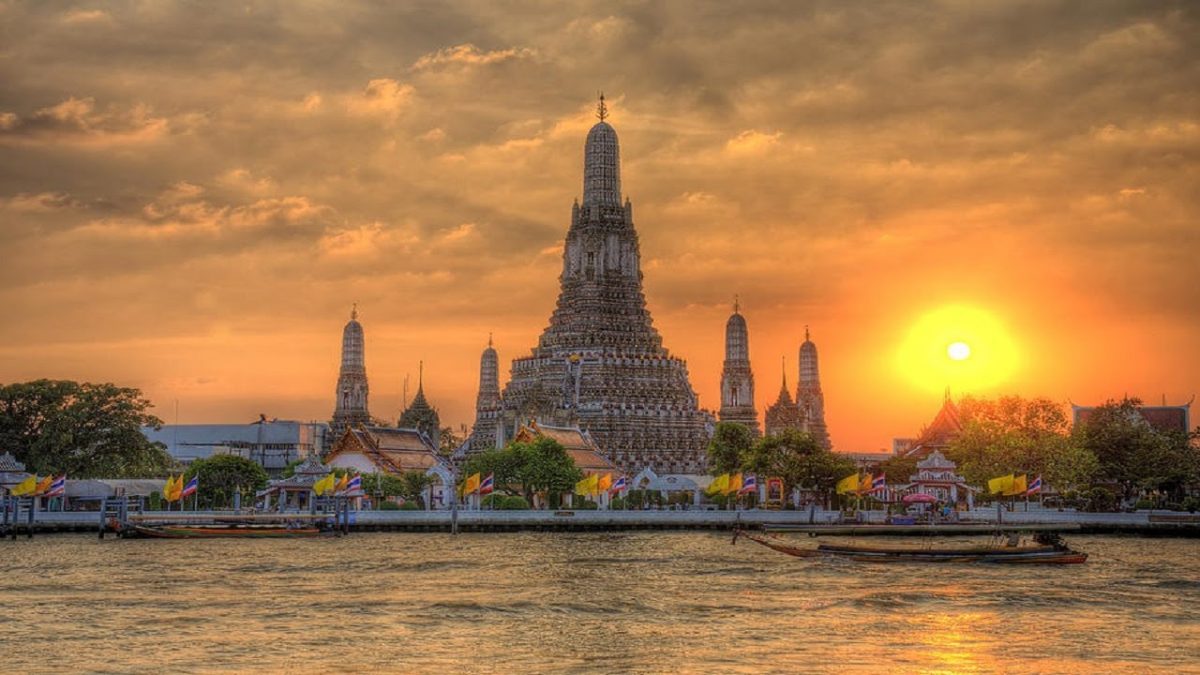 Planning a trip to Bangkok?
No matter how long you are going to stay in Bangkok, Thailand's capital is never going to disappoint you with its amazing temples, massive historical buildings and innumerable places to shop. Before you start preparing the itineraries for the travel, find out an exhaustive list of things to do in Bangkok.
Before we move directly into listing the major tourist attractions in Bangkok, let's divide the trip into two categories – 1) Bangkok day tours, and 2) Bangkok Nightlife.
If you are planning to hire a tour guide for your Bangkok day trips, be very careful. The number of scams in Thailand has increased in the past few years. However, if you have researched well about the famous tourist attractions in Bangkok, you can travel to Bangkok alone, without the need for a guide at all. Just avoid the "friendly" strangers persisting to take their help without being asked for or to hire them as a guide.
Where to begin?
Begin your Bangkok day trip with the most important river Cho Phraya. Bangkok's most noteworthy attractions are located on the banks of the mighty Cho Phraya River. The Grand Palace, Wat Pho (the Temple of Reclining Buddha), Wat Phra Kaew (Temple of the Emerald Buddha), and Wat Arun (The Temple of Dawn)- these four must-see attractions are easily accessible from the river. A day is enough to cover all these river-side attractions.
1.
The Grand Palace – Visit the most famous tourist attraction in Bangkok
You can start your Bangkok sight-seeing with a visit to the Grand Palace. Built in 1782, the spectacular royal Thai palace was once the home of the King, and also housed official government buildings and the royal court throughout a span of 150 years. The war ministry, state departments and even the mint were also there within its complex. The breathtaking grandeur of this Bangkok palace still continues to have visitors in awe with its amazing architecture and intricate details. Visiting the Grand Palace may take almost the entire day as it spreads over 214,000 sq. meters.
The Bangkok Grand Palace with the Temple of the Emerald Buddha is Thailand's most sacred site, hence a strict dress code applies here. Men must wear long pants and shirts with sleeves and no barefoot. Similarly, for women, bare shoulders and see-through clothes are strictly prohibited. Wearing black or white will be appreciated by the locals as it shows respect to the late King Rama IX. In case you fail to follow the dress code, there is a booth at the entrance of the Bangkok Grand Palace where you can rent clothes to cover up.
2.
The Temple of Emerald Buddha – Explore the history behind Thailand's most revered Buddha Statue
Your visit to the Bangkok Grand Palace would remain incomplete if you miss Wat Phra Kaew or the Temple of Emerald Buddha, which is located on the ground of the Palace itself. Built in 1784, the Temple houses Thailand's most important Buddha statue, carved from a large solid piece of Green Jadeite. The legendary green Buddha statue originally came from India. The Thai temple is more like a personal Chapel of the Royal family. However, it is open to the public unless there is a Royal Religious Ceremony going on.
How to reach
The easiest way to get to the Bangkok Grand Palace is via BTS (Bangkok Mass Transit System). Take the Silom Line to Saphan Taksin Station (S6 Station). Go out through Exit No. 2, and look for the Chaya Phraya Express Boat. Do not get confused with the boats showing "Orange Flag", "Green flag" and "no flag". They are just the different routes taken by these boats. Whatever route you take, get off at Tha Chang Pier (Stop no. 9). From Tha Chang Pier, it is only 5-10 minutes walk to the entrance of the Grand Palace, Bangkok.
There are other private boat services like the Long Tail Boat, which takes passengers directly to the Bangkok Palace. River City Shopping Complex Pier is the place where you can pick up this boat and go anywhere in Bangkok.
If you want a more comfortable and air-conditioned transport, you can take a taxi to reach the Saphan Take (or any other pier that is nearest), and pick up a boat to reach the Bangkok Grand Palace. Though the taxi is a reliable option, many tourists have experienced taxi scams in Bangkok. Always avoid the taxis parked in front of star hotels and always make sure the meter is up and working while you are in a taxi. To avoid such a scam, the best option is BTS or you can ask your hotel if they provide a free shuttle.
The Thai Palace is open from 8:30 am to 3:30 pm daily. Entrance fee 500 THB. However, incidents of scams are frequently reported here, so beware of scams and pay the entrance fee only at Bangkok Grand Palace gate.
3.
Wat Pho – Explore the oldest and the largest temple in Bangkok
Of all the things to do in Bangkok, visiting Wat Pho (also Wat Phra Chetuphon) is truly incredible. Built in the 16th Century, Wat Pho is the house of the massive statue of the reclining Buddha with a mystifying smile. The temple is located on the banks of Chao Phraya River, right behind the Grand Palace.
The majestic 46 m. long golden Buddha statue is placed in a huge complex dotted with pavilions, halls, shrines and numerous stupas. The spectacular soles of the Buddha's feet display auspicious symbols and chakras, and also the murals and inscriptions containing ancient knowledge of arts and sciences make this Bangkok temple known as Thailand's first public university.
Heard of the renowned temple massage in Thailand? It is in this very place which has made the Wat Massage famous among the tourists. This is because Wat Pho is the birthplace of the famous Thai massage. After a walk around the reclining Buddha Bangkok temple complex, you can be inclined to enjoy a traditional Thai Temple Massage in its purest form.
How to reach
It is quite convenient to cover both Wat Pho and the Bangkok Grand Palace on the same day as the 2 sites are just a 10-minutes walk apart. The opening hours are from 8:00 am to 5:00 am. The entrance fee is 100 THB.
4.
Wat Arun – visit the most instagrammable temple in Bangkok
Standing majestically on the west side of the Chophraya river, Wat Arun (the Temple of Dawn) is the most noteworthy riverside attraction and the most photographed temple in Bangkok. Wat Arun is locally known as Wat chaeng and is very different from the other Thai temples in Bangkok. It is partly made up of colourfully decorated spires and sits majestically over the water.
How to reach
From Saphan Taksin boat Pier, take a riverboat that stops at Pier 8. Take a small shuttle boat from there to reach the temple. Wat Arun is situated directly opposite to Wat Pho. If you are already at Wat Pho, take a shuttle boat for only 3 THB to reach the other side of the river. Entry fee to Wat Arun is 100 THB.
5.
Chao Phraya River Cruise – here's the most romantic destination in Bangkok
Can you imagine something more romantic than taking a dinner cruise down the Chao Phraya River with beautifully illuminated temples in the background? There are two types of Chao Phraya River cruise options to suit your preference and budget- a converted teakwood rice barge with soft music and four-course meals or a disco boat featuring live bands and international buffets.
Though the route taken by both the cruises are same, they are miles apart in terms of experience. Rice barges with soft music or traditional Thai dance would be more expensive than other boats. However, whatever boat you take, the illuminated Grand Palace and the Temples in the evening will become the most memorable experience of your Thailand trip. Round off the evening with a visit to the Lebua State Tower that provides a spectacular view of both the river and the city.
6.
Central World – A shopper's paradise
Opened in 1990, the eight-story CentralWorld in Bangkok is the biggest shopping mall in Thailand. It is also considered one of the top 10 largest malls in the world. The incredible size of this mall ensures satisfactory retail therapy to all the visitors. It is a middle-class shopping centre, as opposed to the upper class-marketed Siam Paragon. Apart from Top brand stores, new technology and cool fashion stores and top restaurants, Central World also provides plenty of fun activities for kids and adults, including an Ice skating rink. You can also enjoy events and weekend pop-up markets on the grounds right outside the mall.
If you are a hardcore shopper, you can combine your Central World tour with shopping at Palladium, Pratunam Market, Pantip Plaza, Siam Paragon and Siam Square. From luxury shopping to street shopping, Siam will definitely go beyond your wildest expectations. Call it a day with drinks at the Red Sky Bar at Centara Grand Hotel next to it.
7.
Siam Paragon – one of the most important of the "One Siam" malls
Situated right off the BTS station, Siam Paragon is one of the three shopping malls under the "One Siam" concept. A Shopper's paradise, Siam Paragon not only houses different shops for high-end fashion brands but also a huge multiplex movie theatre, the Thai Art gallery, an opera concert hall and a number of restaurants. It has a large bowling alley and a Karaoke centre. Southeast Asia's largest aquarium ( the Siam Ocean World Aquarium) is also located in Siam Paragon.
How to reach
Take a BTS (Skytrain) and get off either at Siam or at Chitlom, as the Central World mall is located between these two stations. It's only 300 – 350 meters walk from the stations. You can decide depending on your start station. If you are boarding the Skytrain from Mo Chit Station, you should get off at Siam, if you are coming from Asok, it would be better to get off at Chitlom. However, if you wanna visit Siam Paragon first, it is right next to Siam Station.
8.
Local Bangkok Markets – shop your heart out
There are a number of popular shopping areas in Bangkok. The Chatuchak market, for example, which is also known as J.J. Market and weekend market is one the largest outdoor markets in the world. Drawing over 200,000 visitors every week and selling almost everything from pets to furniture, Chatuchak market claims to be the largest weekend market in the world.
Once it was only popular among traders and wholesalers, but now the Chatuchak Weekend Market has reached a landmark status as a must-see place for tourists. The Chatuchak market hours are between 9 a.m. and 6 p.m. This famous Bangkok Weekend market is open to public only on Saturdays and Sundays, however, the plant section is open on Wednesdays and Thursdays from 7 a.m. to 6 p.m and it is open on Fridays for the wholesalers only.
Besides the Weekend Market, Bangkok is also famous for its night markets. Unlike the big shopping malls, Bangkok night markets are the best place to find local items. Some of the best night markets in Bangkok include Rot Fai market at Srinakarin, Asiatique market at Chareonkrung Soi 74-76, Chang Chui Bangkok Plane Market at Sirindhorn Road, and Patpong Sala Daeng BTS station. From locals to tourists, from hipsters to families, a variety of crowd can be seen in these Bangkok markets.
9.
Lumpini Park – enjoy a warm sunny day with your loved ones
Lumpini Park in Bangkok is a pleasant green 142-acre space in the heart of a busy city of over 8 million people. The Lumpini park derives its name from Lumbini (Nepal), which is the birthplace of Buddha. The place where Lumphini Park is now was separated from the royal land in 1920. Later, it turned into the first park (and now the largest park) in Bangkok.
Lumpini Park provides the needed respite from the hustle and bustles of Bangkok's busy lifestyle. You can spot the giant monitor lizards in the park. Though the monitor lizards look like Komodo dragons, thankfully they are not dangerous. However, it is best to leave them alone.
Lumpini Park hours are from 4:30 a.m. to 9 p.m. You can look for the daily special activities that the park offer. You can also take a rowboat or a giant swan boat to ride along the waters in the park. After your park visit, you can also visit Erawan shrine, Bangkok's famous sidewalk shrine, which is just 15-minutes walk from the western boundary of Lumpini park.
How to reach
Lumpini Park is centrally located in Bangkok. The fastest way to get to the park is by train. The nearest MRT station is the Silom MRT (blue line). The Lumpini MRT station is at the Southeastern corner of the park. The nearest Skyline station is Sala Daeng BTS station. If you are coming from the Sukhumvit line, you will have to change lines at Siam BTS station. however, if you are coming from the Khao San Road or Soi Rambuttri area, there is no BTS or MRT lines nearby. So, it is best to take a metered taxi or a Tuktuk to get to Lumpini Park from there.
10.
Bangkok Cuisine- explore Thai street food or take a Thai cooking class
Love Thai cuisine? There are plenty of places to try Bangkok street food. You will find a food vendor for almost every corner of a busy road. A few must-try Bangkok street food include Pad Thai, Tom yum, Panda chicken and Mango sticky rice. If you love to cook, there are many cooking schools in Bangkok, that offer one-day, half-day or express two hours cooking courses to tourists. You will be taught a few basic Thai recipes including Tom Yum Soup, Pad Thai, Thai Green and Red Curry etc.
Be prepared for fast-paced cooking actions and you may learn to cook your favourite Thai dishes like a pro. One tip: avoid eating beforehand, as you will be eating the dishes cooked by you in the class. Cooking with Poo & Friends, Thai Home Cooking, The May Kaidee Cooking School (vegan and vegetarian) are to name a few. Many tourists spend their last day in Bangkok finding a new hobby and taking Thai cooking classes.
An international city of over 8 million, Bangkok has a diverse and rowdy nightlife. Though adult-themed choices abound in Bangkok, there are also Jazz clubs, Hipster cafes, EDM night-clubs and expensive rooftop bars in the financial district of Bangkok.
Here are top 5 Bangkok roads where you can splash into the vibrant nightlife of Bangkok are Khao San road, Sow Cowboy, Nana Plaza, Thong Lor and the Royal City Avenue.
Khao San Road can be best described as a chaotic circus of activity seven nights a week. The backpacker's epicentre Khao San Road has a number of inexpensive bars compared to other Bangkok nightlife areas. This place is famous for eating, shopping, partying and socialising. Just on the opposite side of Khao San Road, there is Chakrabonge road, where you can enjoy a slightly more chilled-out ambience.
Visit Thong Lor for an array of trendy wine bars, cafes, live music venues and nightclubs. Thong Lor sits right on Bangkok's music scene. So if you are a music lover, Thong Lor is a must-see for you. Though Soi Cowboy is the most famous red-light district in Bangkok, it has turned into a tourist spectacle nowadays. Soi Cowboy is only a short walk from the always busy Asok BTS Station that connects to Sukhumvit Soi 23. At Sukhumvit Soi 4, there is Nana Plaza, which is renowned for many things including pubs, go-go bars, massage parlours and also red-light centres. Lastly, Royal City Avenue is home to several epic nightclubs and entertainment district that keep the locality vibrating with music till dawn.