All About The 5 Best Bars In Bangkok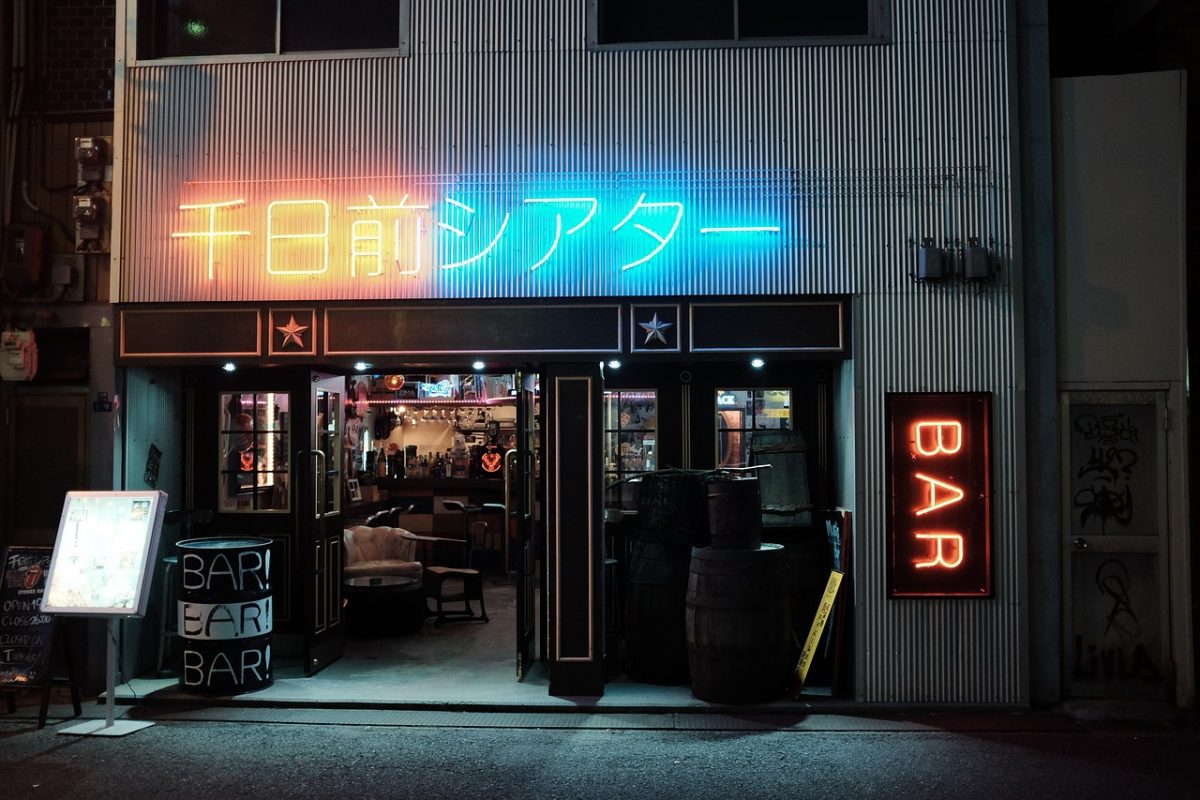 Bangkok is home to some of the world's best nightlife, and whether you like sports bars, classy cocktail bars, or high-octane clubs, there's something for everyone to enjoy here. Going out at night is one of the most popular things to do in Bangkok. Visiting sports bars is a fun way to meet other travelers and see the local culture.
And since the city never sleeps there are plenty of things you can do in Bangkok. Here are five of the best bars in Bangkok, Thailand that you shouldn't miss on your vacation.
1.
Take In The Skyline At Vertigo And Moon Bar
Bangkok has a stunning skyline, and the city is known for its incredible rooftop bars where you can take in the view. Many of them are so high up you feel like you are in the clouds. One of the best sky bars in Bangkok is the Vertigo and Moon Bar, which is located on the 61st floor of the Banyan Tree Hotel. The hotel already has a luxury atmosphere, with a spa where you can get Thai massages. This bar has an elegant, exclusive atmosphere, perfect for a date night or upscale dinner with friends.
The Banyan Tree Hotel is easy to get to on public transit. It's just a short walk from the Lumpini MRT station. When you reach the 61st floor, you'll find Vertigo restaurant on one side and Moon Bar on the other. Vertigo serves dinner from 6 PM to 10:30 PM. The menu is very seafood forward, although they do offer vegetarian options as well. You can choose from a three, four, or five-course menu for a truly luxurious experience.
When you're ready to drink, head over to the other side of the roof for Moon Bar. As one of the best sky bars in Bangkok, it's no surprise that they have great cocktails. Unlike many of the other sky bars in Bangkok, this one is never too crowded. It's very easy to get a seat and enjoy the view. The entire area is lit from within with a chic, elegant design.
2.
Watch The Big Game At The Sportsman
Over the years, Bangkok has become a sports bar mecca. There is a big expat community here, which means there are many places that show European and American sports as well as Asian sports. The Sportsman is the ideal place to watch a game and connect with other sports fans. It's considered one of the best sports bars in Bangkok for sports and games. This sports bar is huge, with 10 projectors and 26 TVs. They open early in the morning, so you can come to watch any game, anywhere in the world. You can check their website to see which games will be playing. This is a great sports bar to visit if you want to get to know people from around the world.
This sports bar is also known for its game selection. You'll find arcade games, foosball, American pool, and darts. Like any good sports bar, they also host quiz nights, held on Tuesdays. For drinks, you'll find beers from all over the world, as well as wine and spirits. Grab a beer bucket and relax with your friends. This sports bar also has a huge food menu, with both Thai and Western foods available. They serve burgers and breakfast all day, and they offer delivery from local pizza and Indian restaurants.
3.
Enjoy Live Jazz Music AT The Bamboo Bar
Located in the Mandarin Oriental hotel, The Bamboo Bar is a Bangkok institution. Since it opened in 1953, it's been the city's go-to for amazing cocktails and live jazz music. In fact, it's widely considered to be one of the best bars in Thailand. It stands out from other hotel sports bars with its unique theme. When you enter, you'll immediately feel as if you've entered an exclusive club. The sleek bamboo and tiger print decor evokes feelings of the jungle.
On the menu, you'll enjoy a wide selection of libations. Early in the evening, the team offers light aperitif cocktails and bar bites. However, the true standout here is the rotating menu of signature cocktails. There's also a huge menu of classic cocktails, tonics, wines, and spirits. Everything on the menu is influenced by traditional Thai cuisine and culture. Make sure to check out their live jazz schedule before you go.
4.
Dance The Night Away At Cockatoo Go-Go Bar
Bangkok is a very accepting city, and there is a large population of transgender women, often referred to as ladyboys. There are many vibrant ladyboy bars throughout the city, which are the perfect contrast to the city's many sports bars. Cockatoo Go-Go Bar is a fun and welcoming option located in Soi Cowboy. Although it's not very big, it's considered a great ladyboy bar for tourists because of its welcoming atmosphere.
When you enter, you will be seated by a waitress. Every seat in the house offers great views of the go-go dancers. Ladyboy bars in Thailand traditionally offer table service, and Cockatoo is no different. Most of the staff speak English, so it's very easy to order. You can opt for a beer bucket, or order something from the menu of spirits.
5.
Go Back In Time At Maggie Choo's
Maggie Choo's is a stunning speakeasy bar that will transport you back to the bars of 1930s Prohibition. It's difficult to find, but it's worth the hunt. To enter, you'll go through a wooden door next to Novote, a popular hotel known for pools, sports bars, and morel. This leads you to a small Cantonese restaurant. Head through the curtain in the back, and prepare to be blown away.
This speakeasy is in a converted East India Company Bank underground vault. There are gorgeous umbrellas hanging from the ceiling, and the entire vibe is very sexy and mysterious. Come early in the night to relax on the plush couches with a drink. The menu features classic cocktails and wines by the glass. Come later in the evening to watch live jazz and dance as the night heats up.
There you have it – five of the best bars in Bangkok. Before you travel, you'll need to familiarize yourself with the city.
Where is Bangkok?
Bangkok is located in the south of Thailand on the Gulf. It is known for its beautiful shrines and diverse culture. You'll find luxury shopping, sports bars, and ladyboy bars all right next to each other. It's an atmosphere of acceptance. It's one of the busiest cities in the world and attracts travelers from all walks of life. Bangkok Airport is one of the biggest in Asia and is known for its sleek design. You can even get a Thai massage there. There are also international restaurants, sports bars, and wine bars at the airport.
If you're traveling to Bangkok, Thailand be sure to spend some time exploring the nightlife. Going out at night is one of the things to do in Bangkok that you simply can't miss. And if you're not sure where to start, check out our recommendations on the top night markets in Bangkok you must visit. With high-energy sports bars, delicious craft cocktails, and an exciting atmosphere, you'll never be bored in this incredible city.