When Is The Best Time To Go To Alaska: A Season by Season Guide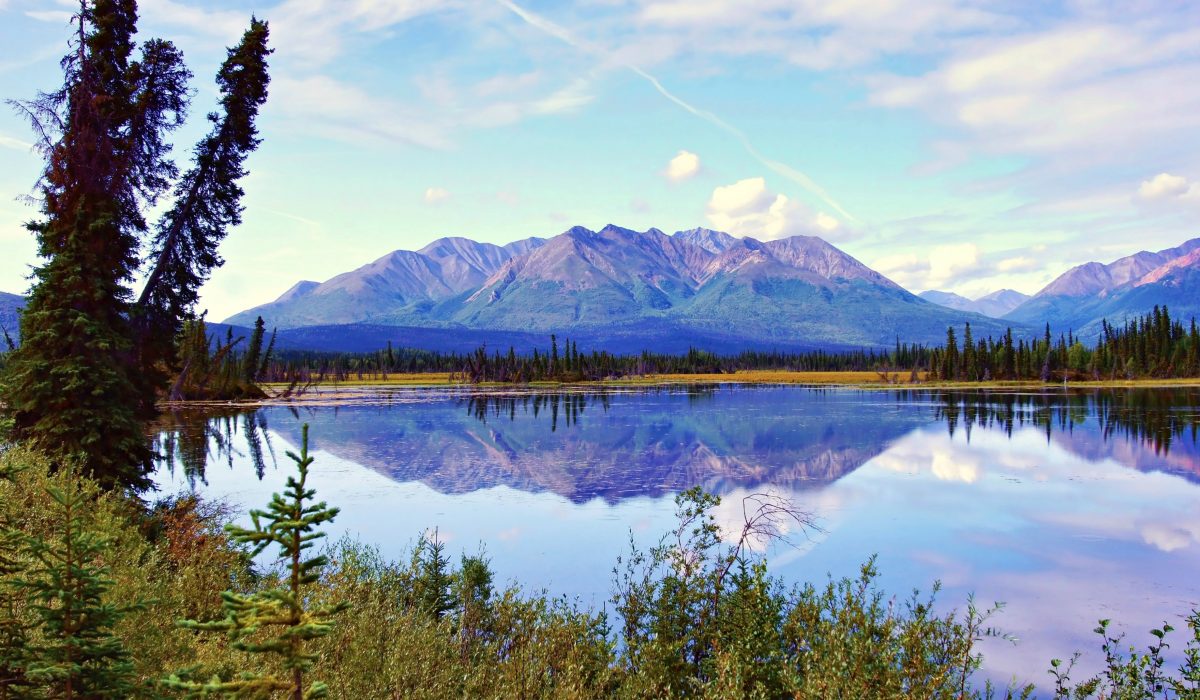 When is the best time to go to Alaska? Before you start making your list of must-see attractions in Alaska, it's best to know the temperatures and weather in Alaska during your visit. Knowing these two factors is crucial since they could make or break your holiday. This way, you can have the best time exploring the Land of the Midnight Sun and all its wonders, ranging from stunning glaciers and national parks to breathtaking views of the aurora borealis.
Read on to discover the best time to visit Alaska, as well as what to expect during each season.
Best Time to Go to Alaska to See Northern Lights
Do the Northern Lights happen every night? These dancing waves of colorful lights occur all year long, but it's from late August to late April that is considered Alaska's Northern Lights or aurora borealis season. It's during these months that the sky is clear and dark enough for you to spot them easily.
Within this time frame, the best time to go to Alaska to see the Northern Lights at its peak is during the spring equinox in March. For those unfamiliar, an equinox is when the sun is positioned exactly over the equator. When this happens, geomagnetic fields and solar winds cause the Northern Lights to be brighter and stronger. A trip to Alaska during the days surrounding the equinox means higher chances of catching the spectacular light display of the aurora borealis.
Best Time to Go to on an Alaska Cruise
A number of destinations in Alaska can only be reached by boat or plane. As such, it's no surprise the state is a popular cruise destination. So, when is the best time to cruise Alaska? The Alaskan cruise season is from mid-May to mid-September, when the weather is warmer, the days are longer, and there are plenty of wildlife viewing opportunities.
Among these months, July and August are generally the most popular. But if you want to avoid crowds and price surges, the best time to hop aboard cruise lines is either in early June before summer starts for many, or in late August when vacationers are returning home. Don't forget to include bug spray and mosquito repellent in your cruise packing list since bugs, similar to most wildlife, are typically active during this time.
Best Time to Visit Alaska for Wildlife Spotting
Alaska, America's Last Frontier, is home to a myriad of wildlife. And thanks to the diversity in animal species, there's always wildlife roaming around regardless of the season. The best time to visit Alaska for wildlife viewing depends on what you want to see. Generally, though, most wildlife is active from May through September. This includes flocks of birds, black bears, caribou, Dall sheep, and mountain goats. For bird watchers, though, it's in April when you'll see hawks, eagles, and falcons flying overhead rivers, valleys, and open areas.
Meanwhile, deer, musk oxen, seals, whales, waterfowl, and water birds can be seen roaming about between late June through August. This time is also a great time to visit Katmai National Park and its brown bears. September to October, on the other hand, are excellent times for seeking out sea lions, dunlin, bull moose, otters, and wolf pups. Late fall is also the best time to visit the Chilkat River if you want to spot bald eagles. In early winter, you'll see Dall sheep, mountain goats, deer, and caribou begin their rut. Be on the watch out for large herds of these creatures along alpine areas. Foxes, wolves, wolverines, lynxes, martens, and minks are easier to spot thanks to the thick blankets of white snow.
Best Time to Visit Alaska for Whale Watching
When is the best time to go to Alaska to go whale-watching? Alaska's whale-watching season spans from April to September, but there are certain months you'll see more specific species than others. For instance, gray whales are typically seen migrating through the coast during March and April. Meanwhile, beluga whales are often spotted throughout mid-July to August. It's around summer and early fall that you'll have higher chances of catching sight of humpback whales.
Best Time to Visit Alaska for Winter Sports
Planning on hitting the slopes of the best ski resorts in Alaska? If that's the case, December, January, and February are the best months to visit the state. These months bring thick blankets of snow all across Alaska, making the landscape ideal for winter sports. Skiing, snowboarding, snowshoeing, ice skating, snowmobiling, and dog sledding are all popular winter activities during the snowy season.
Seasons in Alaska
Alaska experiences all four seasons: spring, summer, fall, and winter. However, weather conditions and temperatures in Alaska vary per region. Generally, though, you can expect average temperatures around 70 °F in summer, with the Alaska weather in July and early August being the warmest. And in the winter months of October through mid-March, you can expect temperatures to range from 32 °F to -30 °F.
Alaska in Spring
Alaska in spring means warm days and cold nights. In early spring, around late March to early April, expect to still see snow, but the days are getting longer and daytime temperatures are rising, often going beyond 40 °F. By the second week of April to early May, springtime is in full swing.
This season is when flatlands and the shoreline come alive, as wildlife start emerging from their winter slumbers. Gray whales can also be spotted migrating through the Gulf of Alaska. And while moose can be seen year-round, it's around springtime that calves are born.
Alaska in the Summer
When is the best time to go to Alaska? Summer is undoubtedly the best season to visit the state. Thanks to pleasant daytime temperatures ranging from 60 °F to 80 °F, Alaska in summer is the ideal time for outdoor activities.
Planning on exploring Kenai Fjords, Denali National Park, and the rest of the state's national parks? Or maybe you want to experience the Alaska State Fair and other local celebrations? The summer months are the perfect time to do so! Additionally, it's also the best time to visit Anchorage, Alaska if you plan on fishing and sightseeing. The streams are full of spawning king, coho, and pink salmon around this time. Flightseeing tours that offer bird's-eye-views of Anchorage and its surrounding wilderness are also available.
Alaska in Fall
Fall comes and goes in Alaska relatively quickly, with the season running only from mid-August to mid- or late September. Nevertheless, it's among the most beautiful seasons in the state with fall colors – hues of orange, red, yellow, and brown spanning through the forests and tundra. Fall also means fewer crowds, no bugs, and the start of the viewing season of the Northern Lights. Temperatures in the first half of the season can still feel like the warm Alaska temperature in summer, but by September, it drops to around 51 °F to 62 °F. Moreover, days are shorter with about 12 hours of daylight.
Both residents and wildlife start preparing for the winter months by this time. Bears and other animals can be spotted collecting food to store before the cold sets in, while smaller properties close up shop. Although, for bigger cities and areas, such as Anchorage, Girdwood, and Fairbanks, it's business as usual. You still have plenty of things to do in Alaska during the season.
Alaska in Winter
Alaska's winter months run from October through mid-March. The weather can be cold, rainy, and even snowy as early as October. Fall foliage would have fallen by the second half of this month, and a light blanket of snow would have covered most of the state as November approaches. It isn't until mid-November, though, that there will be enough snow for winter activities. Temperatures continue to drop and by December, you'll experience single-digit nighttime readings. Note that the areas closer to the Arctic Circle are colder while some coastal areas experience temperatures not dropping below 20 °F.
Winter's extreme conditions may not be the most inviting, but it's the best time to view the aurora borealis thanks to the cold and dark nights. There are ways to warm up if the cold becomes too much for you, like soaking at Chena Hot Springs, which is one of the best hot springs in the US.
Alaska Weather by Month
Here's a breakdown of what to expect during each month in Alaska to help you better plan your trip to Alaska.
January and February
A chilly climate greets you in Alaska during January and February as winter continues to blow in these months.
Average Daylight Hours:

8 to 10 hours

Average Temperatures:

Inland and southern regions have average lows of 0 °F and average highs of 20 °F, while Northern and Arctic regions experience lows of -10 °F and highs of -20 °F.

Where to Go and Things to Do:

Snowmobile touring and backcountry skiing in Anchorage and Juneau.
March
Dubbed the "springtime winter," Alaska in March has more moderate daytime temperatures and still chilly nighttime temperatures. Days are longer, but nights are still dark enough to catch sight of the Northern Lights.
Average Daylight Hours

: 12 to 15 hours

Average Temperatures:

Daytime temperatures are between 20 °F and 30 °F, while nighttime temperatures drop to around 15 °F.

Where to Go and Things to Do:

Outdoor winter activities, Northern Lights viewing, and the start of the annual Iditarod dog sledding race.
April
By April, you'd notice that most of the snow has melted. April daylight hours can reach up to 18 hours, giving you ample light for outdoor activities. The spring gray whale migrations also begin, drawing flocks of tourists to coastal cities. Nights can still be dark, so you can still go stargazing and see the Northern Lights.
Average Daylight Hours

: 12 to 18 hours

Average Temperatures:

Warmer areas experience temperatures between 30 °F and 45 °F, while temperatures in colder regions can still dip below negative degrees.

Where to Go and Things to Do:

Crust skiing and gray whale spotting.
May
The weather in Alaska in May is rather lovely. While the early days of the month are still considered late spring, the second week officially kicks off the start of summer in Alaska. By this time, snow in lower elevation areas has cleared. Average temperatures continue to rise. Alaska in May is also the driest, with the least chances of rain on any given day.
Average Daylight Hours

: 18 to 22 hours

Average Temperatures:

Coastal and interior regions reach highs of around 55 °F while Arctic conditions are still chilly with lows of 15 °F and highs of 25 °F.

Where to Go and Things to Do:

Whale watching at Prince William Sound
June
The Alaska weather in June is pleasantly warm. Summer is in full swing by this time and the warmer temperature in Alaska in June also means snow at higher altitude areas has melted off. The month also sees the most daylight, with the longest day in Alaska happening on the 21st. In Southeast Alaska, the sun shines for up to 18 hours, 19 hours in Anchorage, and in Fairbanks, you'll get up to 22 hours. With all that sunshine and delightful temperatures, Alaska in June is certainly a great time to explore the Land of the Midnight Sun.
Average Daylight Hours

: 18 to 22 hours

Average Temperatures:

Lows of 25 °F and highs reaching 60 °F.

Where to Go and Things to Do:

Bear viewing, taking cruise and land tours, and visiting Denali National Park.
July
Similar to the weather in Alaska in June, July sees warm days with an abundance of daylight. The weather in Alaska in July is as warm as it gets, with daytime temperatures in inland regions peaking at 70 °F. But despite being the warmest month, there are higher chances of rain as the month progresses. Nevertheless, many consider Alaska to be one of the best places to visit in July since the majority of the business and attractions are open. The state's diverse wildlife is fully active around this time too.
Average Daylight Hours

: 19 to 22 hours

Average Temperatures:

Lows of 35 °F and highs of 70 °F

Where to Go and Things to Do:

Longer days are ideal for wildlife viewing, plus most hiking trails are open.
August
This month is the tail end of the summer season and by the second half of it, we start welcoming the fall colors. Alaska in August is still relatively warm, though temperatures begin to dip by the second or third week. Alaska weather in August is also the wettest, with up to 50% chances of rain. Days also begin getting shorter during the month.
Average Daylight Hours

: 16 to 20 hours

Average Temperatures:

Lows of 30 °F to highs of 60 °F in coastal regions and higher elevation areas, while inland regions see lows of 45 °F and highs of 65 °F.

Where to Go and Things to Do:

Alaska State Fair, hiking along high elevation trails, and water sports.
September
Visiting Alaska in September can be a coin flip. Typically, days are shorter and the weather in Alaska in September can be chilly and rainy. However, it's not unusual for the state to experience an Indian Summer with warm and dry days. Particularly, the first half of the month can still feel warm, but by the end of the month, expect cooler temperatures. What's more, daylight hours continue to dwindle.
Average Daylight Hours

: 14 to 16 hours

Average Temperatures:

Lows of 25 °F in arctic regions while average temperatures in other regions range between 35 °F and 40 °F.

Where to Go and Things to Do:

Going on a glacier cruise and wildlife viewing, including humpback whales.
October
October marks the beginning of winter. A light layer of snow covers high-altitude areas as early as the first week of the month. That being said, expect wet and increasingly cold weather in Alaska in October. Depending on the region, temperatures vary. Daylight stretches from seven in the morning to around seven or eight in the evening.
Average Daylight Hours

: 12 to 13 hours.

Average Temperatures:

Lows of 15 °F and highs of 45 °F

Where to Go and Things to Do:

Hiking, Northern Lights watching, fishing, and visiting indoor attractions.
November
Alaska in November sees shorter days, with the Interior and Inside Passage regions getting just about eight hours of sunshine, while the Arctic experiences six hours. The long and dark nights make it easier to catch sight of the northern lights! Freezing temperatures accompany the waning daylight, falling below 0 °F in some regions. Despite this, the first half of the month doesn't see enough snow for winter sports just yet. It's only towards mid- or late-November that snow is deep enough for dog sledding and snowshoeing.
Average Daylight Hours

: 6 to 8 hours

Average Temperatures:

Lows of -5 °F in Arctic areas with highs of 40 °F within the Inside Passage region.

Where to Go and Things to Do:

Dog sledding, snowshoeing, and other winter sports.
December
Expect short days and long nights when you visit Alaska in December. The sun shines for only around four to six hours around this time, and the little sunlight the state does get can often be hidden behind an overcast of clouds. The overall winter conditions can be extreme too, with thick layers of snow, icy roads, and single-digit or below-freezing temperatures. The abundance of snow does mean it's a great time for winter sports. Just don't forget to wear extra layers to keep yourself warm.
Average Daylight Hours

: 4 to 6 hours

Average Temperatures:

Lows of -25 °F in Arctic regions and highs of 30 °F within inland areas.

Where to Go and Things to Do:

Ice-skating, cross-country, and downhill skiing, experience the local holiday spirit, and celebrate Winterfest in Talkeetna.
Tourist Seasons in Alaska
Besides the weather and climate, knowing the different tourist seasons is another great way of figuring out the best time to go to Alaska. Similar to most destinations, Alaska has its high, low, and shoulder tourist seasons. Here's a breakdown of their pros and cons.
Peak Season
Alaska's peak season runs from June to August. Things to do in Alaska during this time are endless, with most establishments and attractions are open for business. Pleasantly warm weather and long days greet you during these months. You also have plenty of wildlife viewing opportunities, since the majority of Alaska's iconic wildlife is active. Of course, with that said, expect sizable crowds and price surges for lodging, accommodations, and transportation. Make sure to plan ahead by checking out the best hotel booking sites in advance.
Shoulder Season
Looking for discounted deals on accommodation options and excursions? If that's the case, plan your visit either in May or September. Both months are considered the shoulder season. While the weather is warm and dry in May, September can be unpredictable, with higher chances of rain or even snow in high-elevation places. As such, be sure to pack your best raincoats and other rain gear.
Other outdoor activities you can enjoy during this season include whale-watching tours and hiking. Several whale species migrate up north in May and head back south in September. Meanwhile, lower elevation hiking trails are accessible during the shoulder season.
Low Season
If you're looking for cheaper rates and fewer crowds then you should definitely visit Alaska around November to March. Most tourists avoid planning a trip to the state during the winter months due to the freezing temperatures and long nights. While this is a great time for Northern Lights viewing and winter sports, other outdoor tourism opportunities are limited. The lack of crowds also means most businesses, including some of the best Seward restaurants, cease operations for the season. However, this is when you'll find the cheapest deals for transportation, lodging, and excursions.
If you want the full-on winter experience, February and March are the best time to go to Alaska. The nights are still dark, but the days are a bit longer. Temperatures start warming up too, but it's still best to pack your favorite heated jackets to keep you nice and toasty just in case.
Frequently Asked Questions:
When Is the Cheapest Time to Visit Alaska?
When is the best time to go to Alaska for the best deals? If you're traveling on a budget, the winter months from October to January are typically the cheapest months to visit the state. October to January typically offers cheaper rates for most accommodations, except for hot spring resorts since they see an increase in visitors during the winter time. Same with specialty lodges near the Northern Lights, since the months overlap with the viewing season. Don't forget to look up the best time to book flights for discounted prices. Car rentals and transportation fares within Alaska are likewise more budget-friendly during these months.
How Many Days Do You Need in Alaska?
As discussed above, Alaska is huge. The longer your stay, the more time you have to discover all the best places to visit in Alaska. A long weekend should be enough days to explore a city and its nearby attractions. But if you want to visit the major cities and popular spots, a seven to ten-day stay is ideal. Land tours or cruises are great ways to take in more of Alaska's remarkable beauty.
How Long Is It Dark in Alaska?
Daylight hours in Alaska vary from region to region, as well as the month. For cities located on the Arctic Circle, daylight can be truly scarce during the winter months. In fact, 24 hours of prolonged darkness in these areas are common. For example, Utqiaġvik, the United States northernmost city, experiences a phenomenon called polar night, wherein after the sun sets around November, it won't see daylight until January of the next year.
What Should You Avoid in Alaska?
There is no place or tourist activity that you should actually avoid in Alaska. Rather, there are certain things you should avoid doing, especially for first-timers, like squeezing in too many activities within a short period of time. Alaska is a breathtaking state with huge landmasses and scenic waters. Thus, there is a lot to see. Depending on how long your stay is, it's best to stick to just one or two regions in order to make the most of your visit.
Don't overlook the land tours. While there's no denying that cruises and ship tours are a great way to marvel at glaciers and reach remote inlets and locations, don't limit your Alaskan vacation to just the waters. Land tours are a great way to explore small towns, dive into the local culture, and enjoy the great outdoors overall.
When Is the Worst Time to Visit Alaska?
There is truly no worst time to visit Alaska. However, some seasons are definitely a lot less popular with tourists for a few reasons. Avoid traveling around late December and January if you want to steer clear of Alaska's harsh winter conditions. Refrain from visiting around the off-season if you want the full holiday experience, exploring all the best places to visit in Alaska. Meanwhile, if saving money and avoiding crowds are your top goals, visiting Alaska from June to August are the worst months to do so.
Discover the Best of Alaska No Matter the Season
While summer is a popular time to visit Alaska, the best time to go to America's Last Frontier truly depends on what you want to see and do, as well as your budget. Each season and month has its pros and cons. That's why it's crucial to know the Alaska temperature by month, weather to expect during your visit, and travel seasons. By doing so, you can plan accordingly and make the most of your Alaskan getaway.